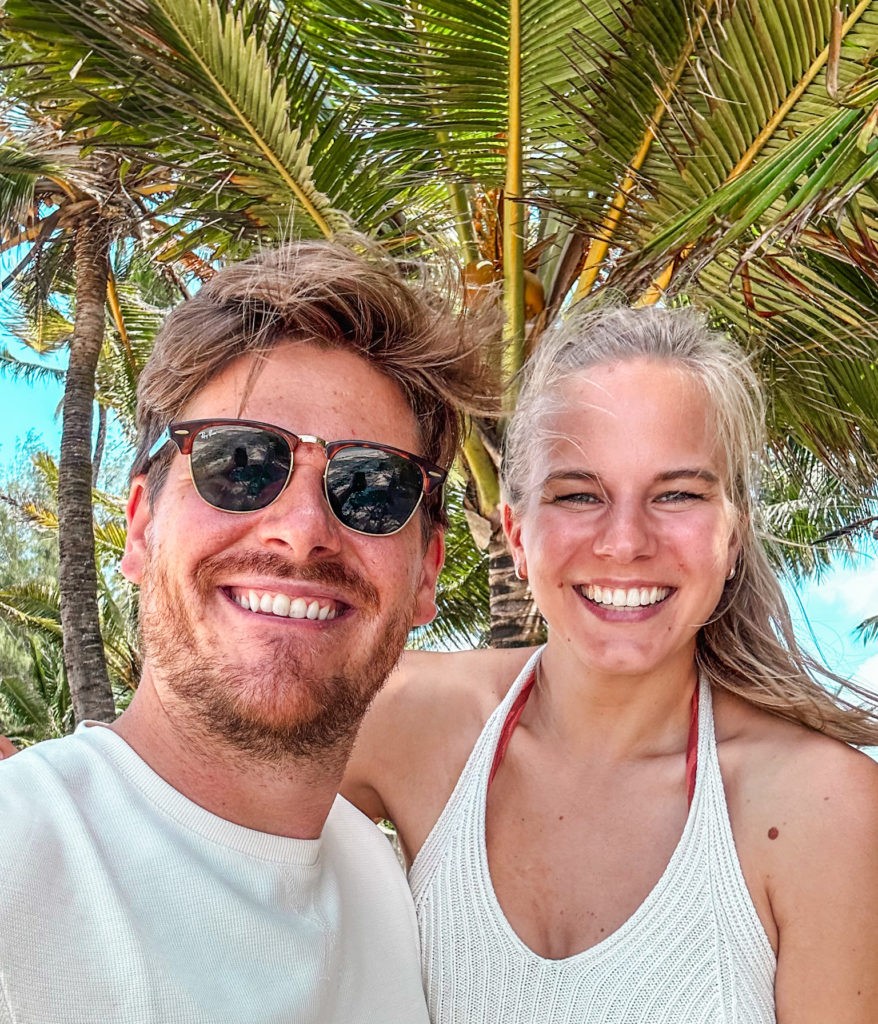 We hope you enjoy our travel stories, guides and tips! If so, please consider supporting our work.
We have been traveling through Kenia with a 4×4 without having major issues. We both are careful drivers and of course it was no question that we would also roam around Amboseli National Park by ourselves. Amboseli is actually a great location for a self-drive safari – it is relatively small so you won't get lost, the roads are in good condition. Only "but" being that half of the park's grounds is swampland. And to our own surprise and shock, we found that during our self-drive safari in Amboseli we found ourselves stuck in a lake at one point. The incident was primarily due to our own stupidity and, luckily, no harm was caused to us, to the wildlife or to the car.
So, here's how it happened: We were nearing the end of our safari, just driving our final round in search of lions. As you may have read from our previous post about Masai Mara, our lion-searching often led to unexpected adventures. We even had spotted a lion earlier that day but, perhaps our eagerness got the better of us this time.
Laura was driving. Jens knew the track we were on led to a dead end, having driven it earlier that day. Another driver in a Jeep had advised us then to turn around. Unfortunately, Jens didn't clearly communicate the need to turn around until it was too late.
The road had several large waterholes. Since the area is mostly swampland, there were lakes on both sides of the road and we hesitated to turn around on the narrow road. So we crossed the first waterhole, hoping to find a spot to turn. However, another waterhole followed, deeper and with no space for maneuvering. What could we do? We didn't want to risk getting stuck, so we made a decision – we tried to reverse.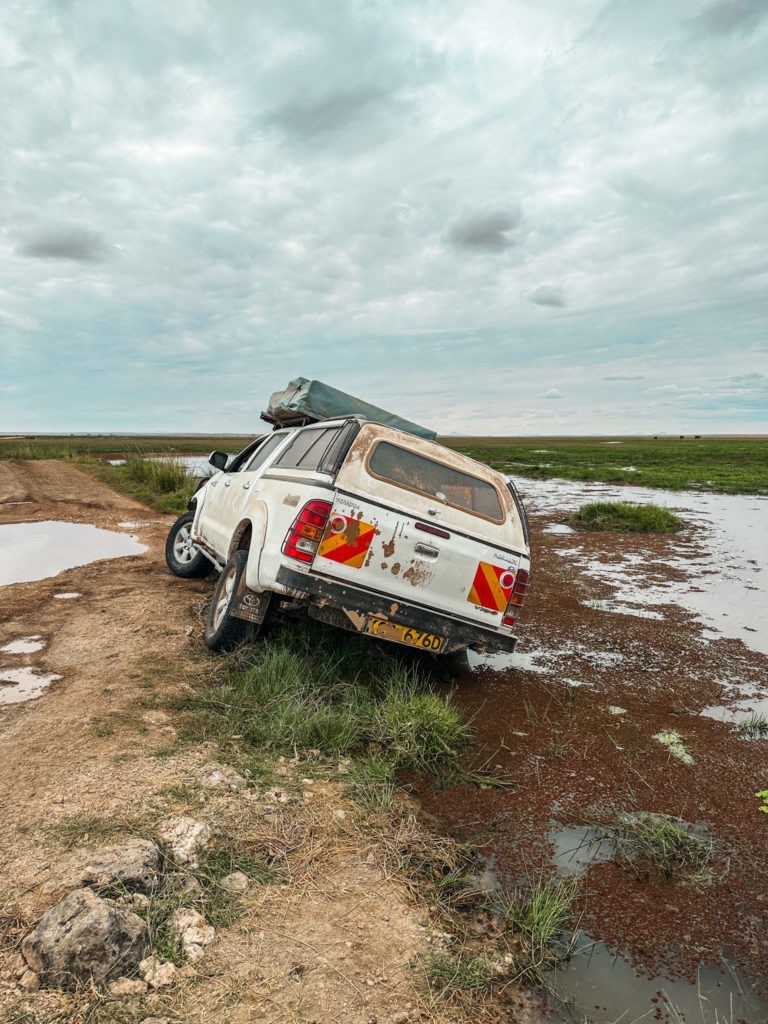 Looking back, it was a bad idea. Our car was large, and it was difficult to see where we were going. Laura veered a bit too much to the right, and both right-side wheels ended up in the lake. Jens was shocked and immediately jumped out. The only thing he could say "We're f***ed".

Surprisingly, Laura, still in the car that was partially in the lake, remained calm. She first told Jens to grab the important items – our passports, camera, and backpack. Then, we called the number on our park ticket, informing them of our incident. We figured we couldn't be the first ones to get stuck; they would know how to help.
Rangers soon called back and assured us someone was on the way. The challenge was that it would take them around 40 minutes to reach us. As Jens was calming down, Laura's anxiety increased. She still sat in the car, foot on the brake, fearing the car might sink. Or a hippo could appear and push the car over. She worried about being able to escape the vehicle in time. Or even if she could make it out safely, they would be standing in the national park without any protection. And even if we survived it and they pulled the car out later, it might be ruined, along with our belongings.
Fortunately, things weren't as bad as we feared and we had fortune in misfortune. The car didn't sink further, two tires remained on solid ground, there were no animals nearby (though we heard hippos), and sunset was still a while away. And most importantly – we had cell reception to call for help.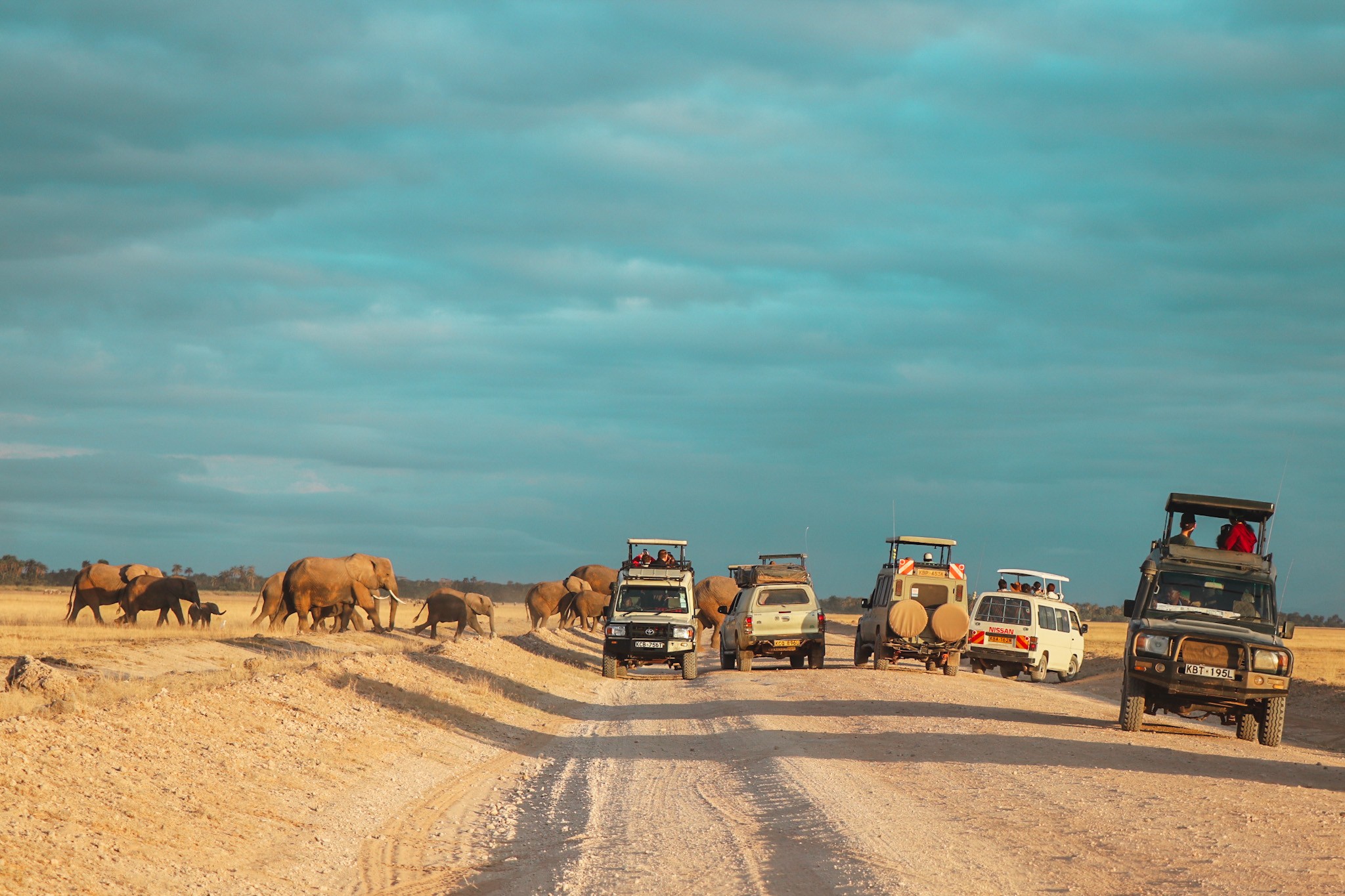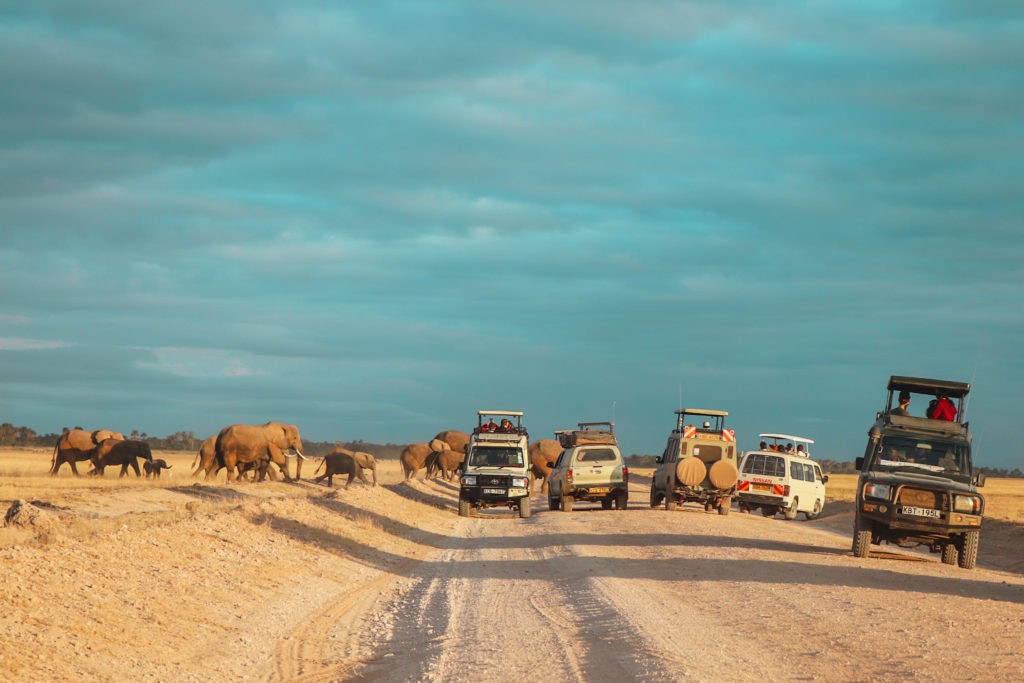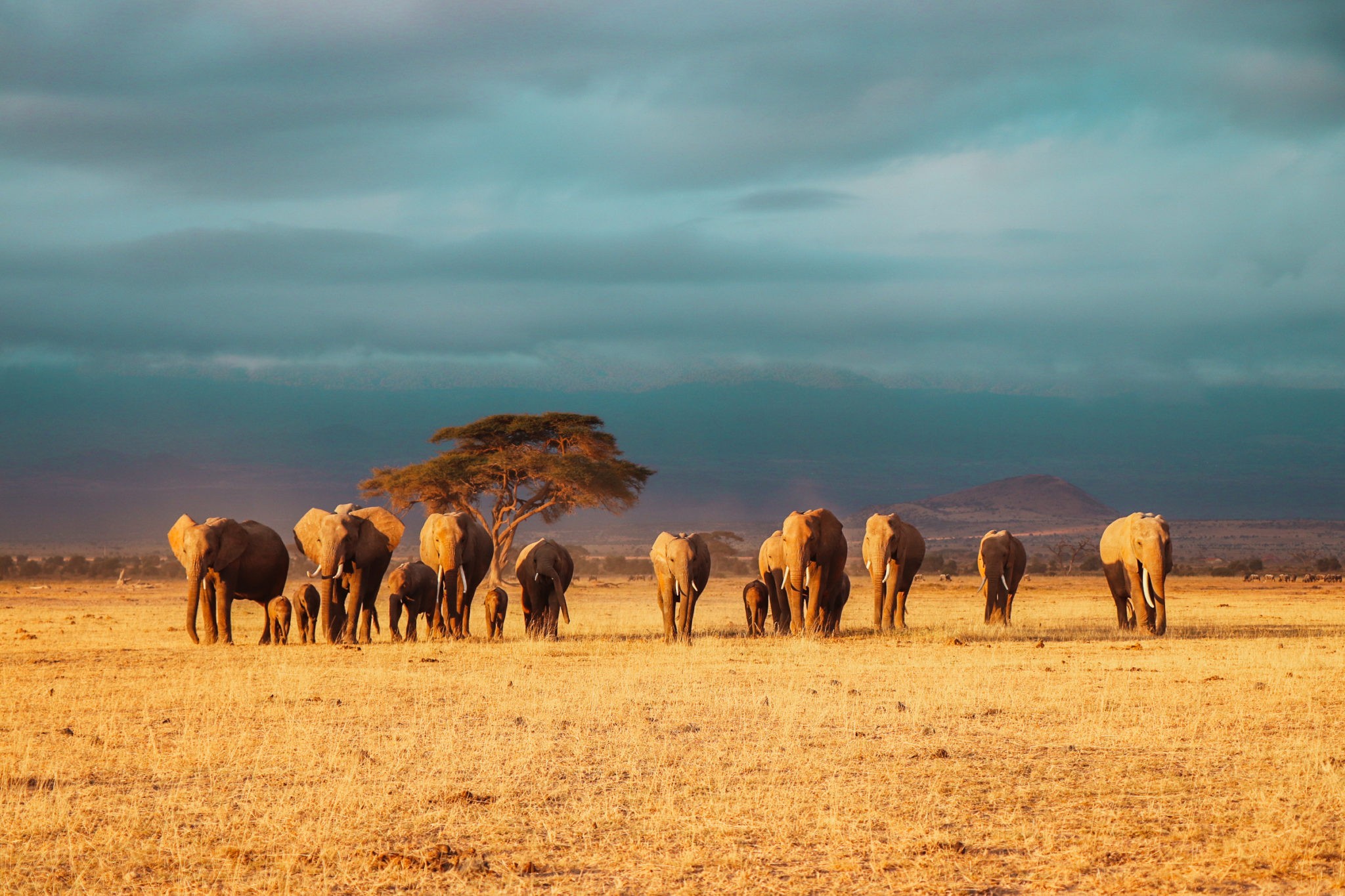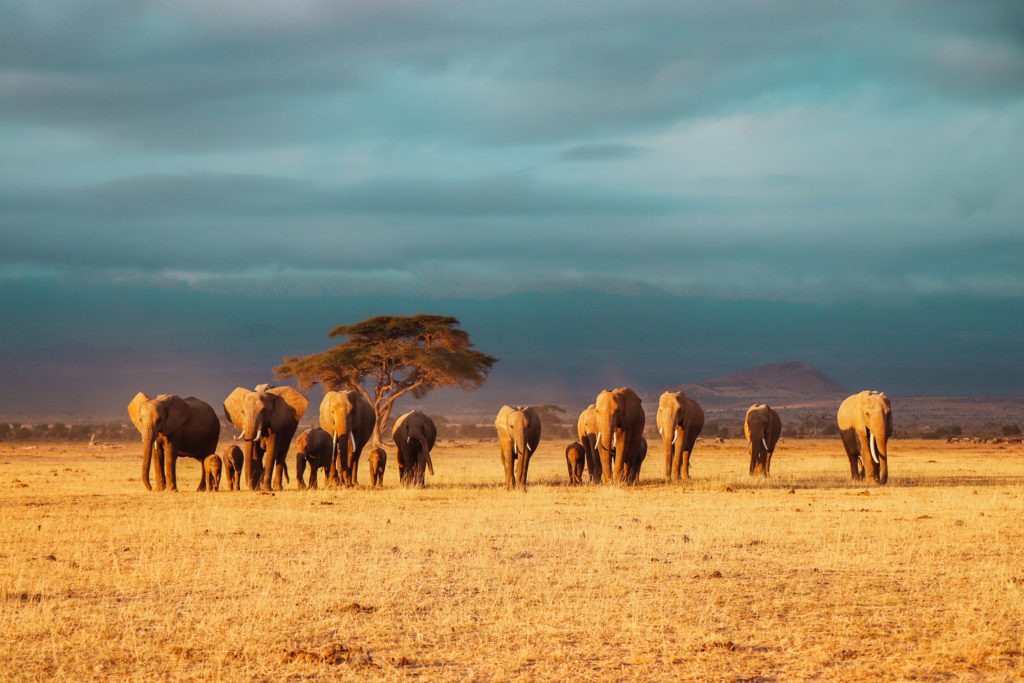 About an hour and a half later, rangers arrived. Their faces didn't immediately reveal whether things were looking good or not. The rangers were incredibly friendly and reassured us that we were safe now. After assessing the situation, they suggested that with 4-wheel-drive, we might have been able to get out ourselves. Still, they wanted to attach a towing rope to be safe.
The only issue was that the rangers didn't bring a towing rope, despite us mentioning on the phone that we had none. They started untangling a long, thin wire, hoping it would be strong enough to pull us out without snapping. Luckily, another safari jeep arrived (perhaps they had called for help?), with a towing rope and a driver who knew exactly where to attach it. With the ranger pulling, Laura pressing the gas, the car was out. Just like that. Tears of relief started flowing from Laura's eyes.
We were then directed to drive through the waterhole that we did not want to pass earlier as it was not that deep after all. Beyond that, there was enough space to turn the car around. We did as instructed and were ready to move on.
Only then we saw that around 10 safari jeeps were heading our way. While we had waited, no one had been near, but now, everyone was likely hoping to spot something exciting. Unfortunately, the only attraction was us, feeling rather embarrassed.
The ranger told Jens that cars getting stuck was a common occurrence and that he wasn't just saying that to make us feel better. They advised us to test waterholes with a stick next time (not that we had one or knew how deep or muddy it might be for us not to get stuck). Either way, we learned our lesson – never reverse again! Or at least, have someone guide you!
But just as we thought that we were safe, we spotted several elephants walking towards the road where several vehicles were already waiting for them. We just wanted to keep on going, so we followed the lead of another truck. Unexpectedly, one of the elephants, quite close to us (with only one vehicle in between), began to trumpet. It seemed like the elephant intended to cross the road but was hesitant due to the numerous vehicles.
After our recent escape from the lake, we now faced a potential threat of being attacked by this elephant. Seeking guidance, we turned to fellow drivers for advice, but even they were uncertain about what to do. We opted to briefly pause, allowing the elephant time to calm down. When it appeared more at ease, we wasted no time and drove away. Luckily we soon made it out of the park safely.
Out of our three weeks driving around Kenya in a 4×4, this situation during our self-driving safari in Amboseli was the toughest we faced. But we were really lucky, and now we can laugh at our own silliness looking back. And it is a great story to tell our friends over a beer.