Traveling means spending money, especially if you are traveling on a budget. The more important are good travel resources you can rely on. Since we started in 2023 to travel the world -and even before that- finding the cheapest flights, best accommodations, most popular places, exciting activities, a solid traveler insurance got way more serious. That's why in this article we want to share with you the travel resources that we use regularly to plan our trips.
Finding cheap flights is easier said than done. Nowadays, flight prices change more often than fuel prices due to dynamic pricing. Behind dynamic pricing are complex algorithms in place that define a price not only based on demand, but on hundreds to thousands of different factors.
I'm sure you have already noticed that booking a flight can be done via multiple ways – the most easiest one is booking a flight on the airline site directly. But that doesn't mean that it will be the cheapest option. Maybe there is another airline or agency that offers the same or a similar flight for a lower price.
While this is common practice in the flight industry already since years, with dynamic pricing more factors come into play. To name a few:
Airline companies can actually see from which device you are accessing (desktop, tablet, smartphone), how often you have searched for this flight (cookie tracking), when the time was where you were looking for a flight and so much more. Analyzing this data, and combining it with other potential passengers looking for that flight, provides a lot more transparency to the airlines according to which they can adjust and set their prices.
Luckily there are a portals that compare and track flight prices, as saving for a flight is a massive budget-saver when it comes to your next trip.
We use Skyscanner to compare flights across different platforms.
Google Flights helps us to track and predict prices to find the right time to book.
Trip.com is ideal for flight booking, as it lists more than 2M individual flights. 
Save on Pinterest to read it later.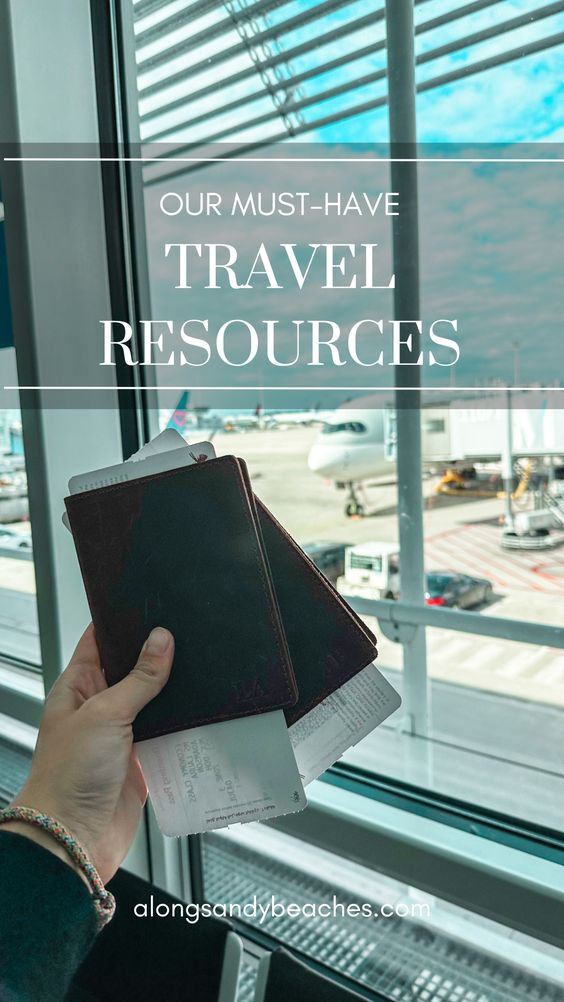 Finding the Best Accommodation
Ideal platform to find Hotels and Platforms, even in to most abadoned places in the world.
Good alternative for Hotels, often offering more competitive rates than Booking.com
Perfect to find Hostels almost everywhere. Ideal for budget or solo traveler and backpackers.
The go-to platform we use for booking an Apartments wherever you are.
Now that you have some idea how to save with booking a flight, we also have collected a list of valuable travel resources for accommodations.
Before you book an accommodation, it's important to understand what type of accommodation you are looking for. There are different options to sleep ranging from hotels, over hostels, to private apartments or even camping.
As full-time traveler, we had them all and to be honest: none is better than the other. It's all up to you which accommodations suits best to your travel destination, your type of travel style, the activities you are planning and so on.
To give you some examples: We have rented a fully-equipped 4×4 with a rooftop for camping in Namibia and Kenya (Our Kenya Story), but did book a budget apartment in Egypt, as we knew that we will anyways be diving all day long. Before we went going on a world trip (and we weren't on a budget) we also opted to stay at some luxurious hotels, as we knew that we will spend most of the days in the resort and beach.
Therefore, we have collected a list of different type of travel resources for finding the right accommodation, depending on what you are looking for.
TIP:

When it comes to accommodations there are plenty of options available. If you want to book accommodations short-term and stay flexible, an option we also often use is to look for hotels on Google Maps, check their reviews and call them directly. Sometimes they will offer you a discount, as they don't need to pay the portal fee.
Finding Transfers and other Means of Transportation
As for finding the right accommodation, there are multiple different means of transportation you can use when at your travel destination. The most common one is by cab or taxi, but for sure not the cheapest and -believe it or not- sometimes also not the safest one to get around.
The type of transportation we choose depends on where we want to go. Do we need to be transported reliably? Then we choose a transfer service or order a taxi for a specific time, so we can be sure to not miss a flight or arrive late to an excursion. However, if we meet up with friends along our travel or just want to visit the city center, most often we use Uber or Grab (depending on the destination you are traveling) for shorter distances. But that requires that there are sufficient drivers available. Too often we found ourselves requesting rides tenths of times until we found a driver that is willing to drive where we want to go.
Therefore, if we are planning to drive a longer distance, we usually order a transfer service at the hotel, or (cheaper option) by talking to locals. Always almost we found somebody that knows somebody that is a driver :).
And not to forget that some countries also have a very reliable and affordable train network (unlike Germany, where I am from ;-)). Make sure to book your train ticket well in advance, as for Kenya or Sri Lanka (Our Sri Lanka Story) we really hat struggles getting our ticket as they were almost sold out.
Additionally, if you plan to stay longer in an area you can also consider renting a car. The upside is, that you are flexible in where to go (as long as don't cross borders), the downside that it's usually more expensive and you need to drop-off the car, where you picked it up.
Whatever option you choose, make sure it fit into your travel budget and offers the service you require (be it punctuality, safety, service or cost).
For reliable and private transportation, such as airport transfers.
Ideal for short-distance rides to the city center or your apartment.
For renting a car to be more flexible in where you go.
For checking the prices of short-distance flights and flight booking.
TIP:

If you are traveling very long distances, make sure to also checkout flight options. Not only is it more convenient in terms of travel time, but for some countries short-distance flights can be also very cheap in price. But please make sure to also offset your carbon emissions!