Diving with sharks. A thrilling experience that – as experienced scuba divers – we are always excited about. But we still remember the days before we started diving. Also we had a certain perception about sharks, like, I guess, most of the people still have: bloodthirsty, ruthless killing-machines. But be surprised: That's not true!
That's why, in this article we want to provide you a few insights into our experiences and encounters as scuba divers and share with you all the things you need to be aware of when diving with sharks.
Is diving with sharks safe?
Let's get the elephant out of the room first. Short answer: Yes, diving with sharks can be considered as safe.
In fact, the risk of being attacked by a shark is 3000 times lower than drowning and it's way more likely to have a fatal car accident than being attacked by a shark (and still you drive, right?). To bring it into perspective: 1 out of 11.5 million people encounter a shark attack. That figure is significantly lower when compared to the fatality rates associated with more prevalent leisure activities like riding a bike or swimming.
However, media sensationalism has perpetuated an irrational fear about sharks. Just remember hollywood movies like The Reef, Shark Night or Jaws 1-3. If you haven't seen them, don't worry, you did not miss anything.
Moreover, it you look into boulevard newspapers, you'll see news about shark attacks to people, just as it recently happened in Hurghada, Egypt.
So yes, the truth is that shark attacks do happen. But the risk of you being attacked is almost negligible.
Nevertheless there are some things that you should care about before diving with sharks, which we will talk about in the following chapters.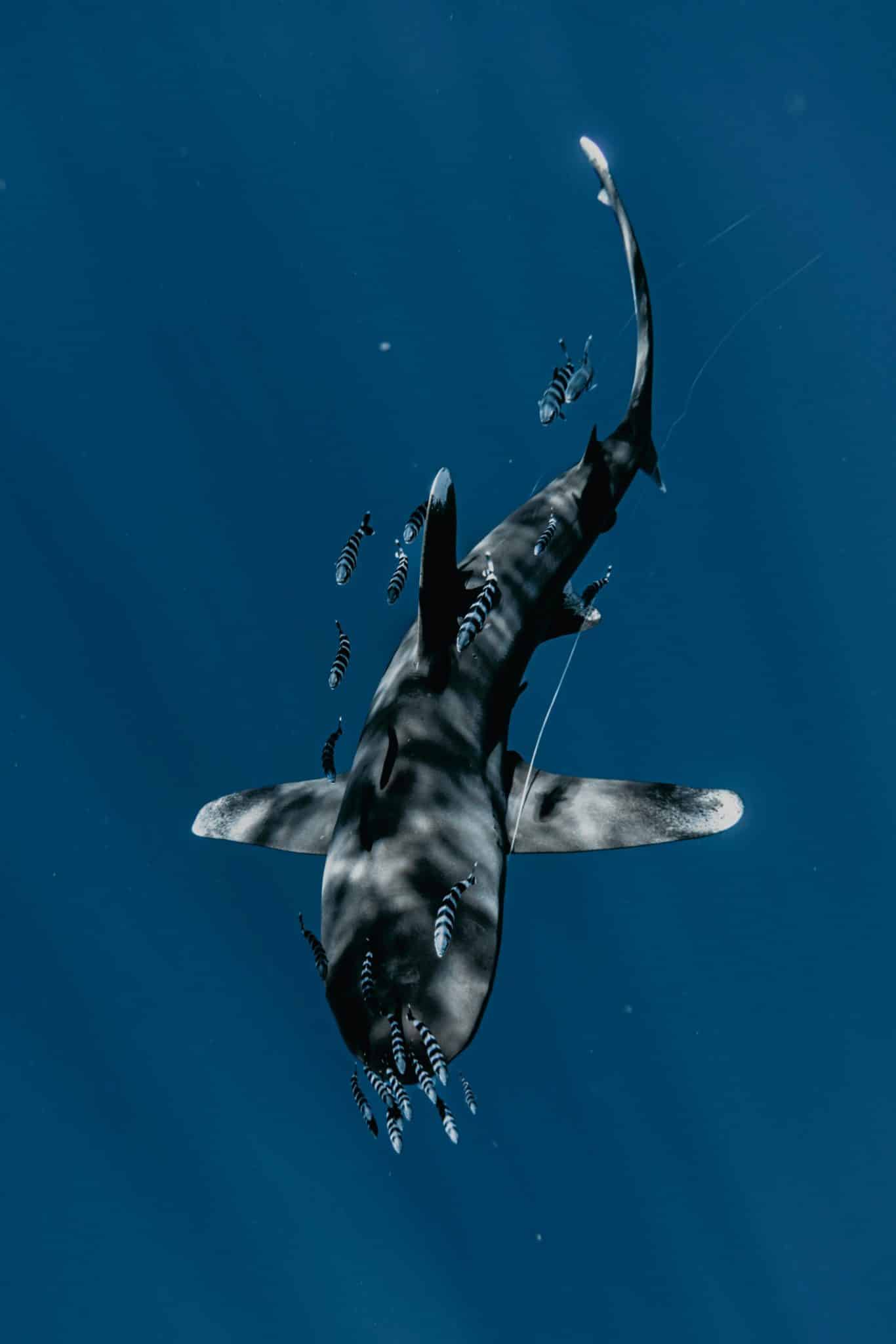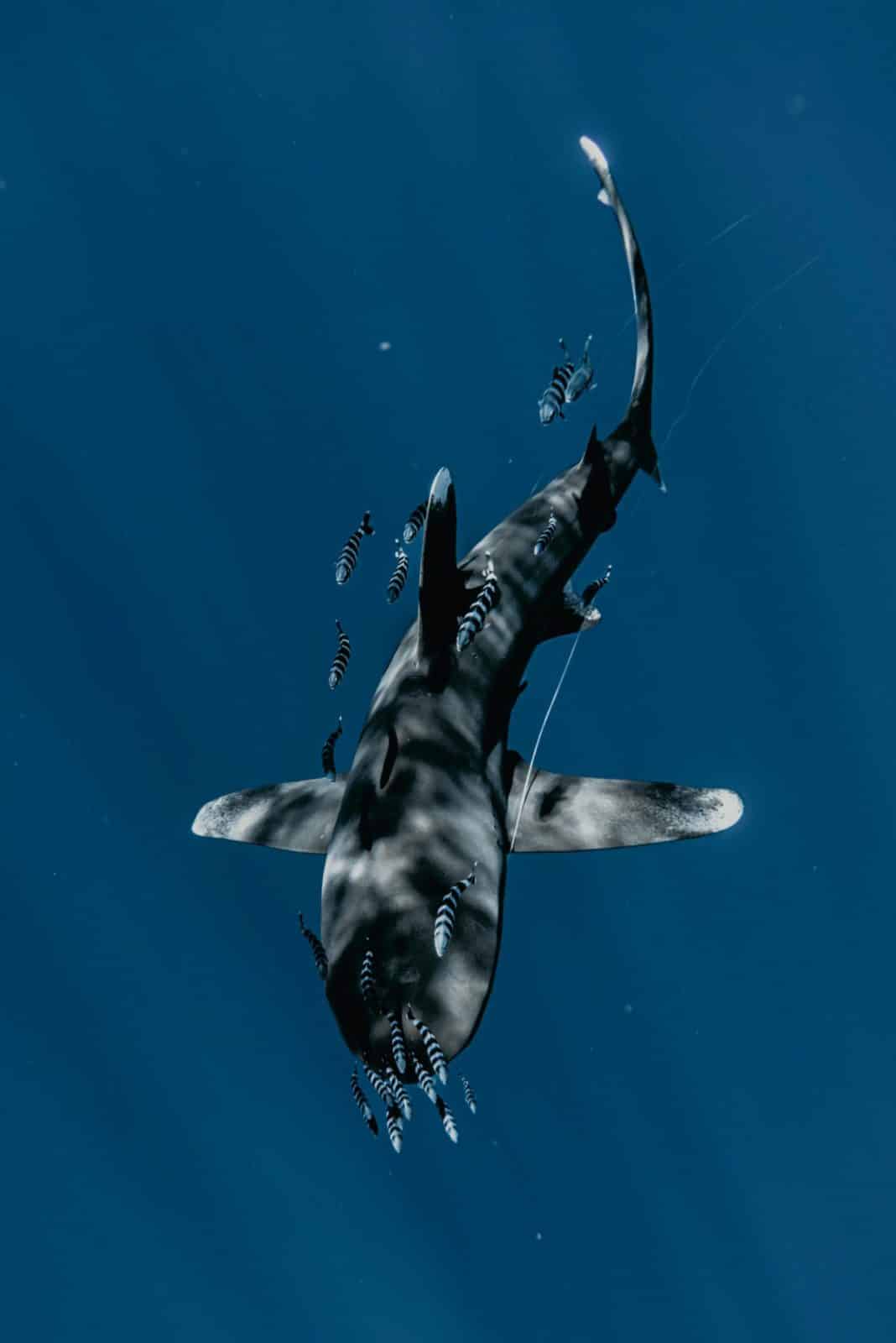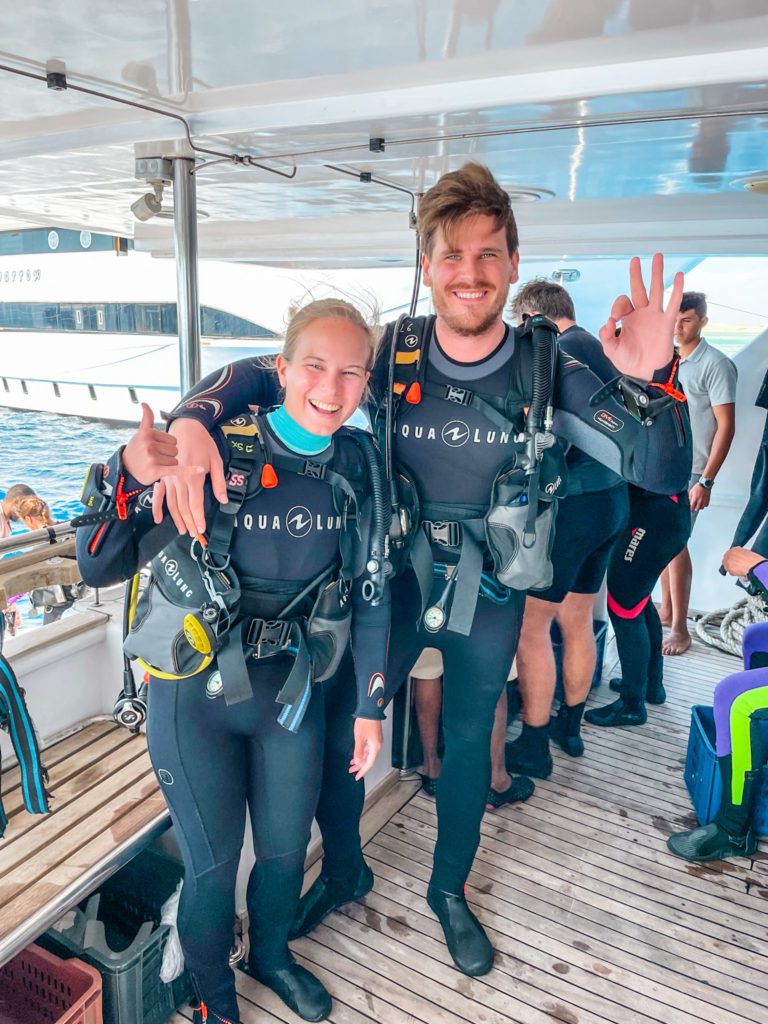 Understanding the sharks you'll encounter
Let me start with a question: How many shark species do you know? Probably 5 to 10? But you may be surprised that there are more than 440 known species on our planet. And no: you don't need to know all of them by heart. But getting knowledgeable of possible shark encounters before your dive will definitely help you to better understand how to react when seeing your first shark and enjoy the this special encounter.
The diversity of shark species is truly remarkable. From the graceful movements of the majestic Great White Shark to the Reef Sharks, each species has its own unique characteristics and behaviors. By familiarizing yourself with some of the common species you may encounter during your dive, you can gain a deeper appreciation for these incredible creatures.
One notable species you might come across is the Nurse Shark, known for its docile nature and nocturnal habits. These bottom-dwellers are often found resting in groups during the day, creating captivating opportunities for observation and photography.
If you're diving in tropical waters, there's a good chance you'll encounter species like the Blacktip Reef Shark and the Whitetip Reef Shark. These sleek predators are well-adapted to their coral reef habitats and offer thrilling sightings as they gracefully navigate the vibrant underwater landscape.
What you need to know when diving with sharks, the Do's and Don'ts
Understanding the behavior and habitat preferences of sharks is crucial for your safety and appreciation of their natural environment. By recognizing their patterns, you can better anticipate their movements and act responsibly during your dive.
Remember, observing sharks in their natural habitat is a privilege. It is important to approach them with respect and maintain a safe distance. Avoid any actions that may provoke or disturb them, allowing for a harmonious coexistence during your underwater adventure.
There are some basic rules when it comes to shark encounters in general. We've collected some essential guidelines to follow:
Remain Calm: Stay calm and composed during a shark encounter. Control your breathing and avoid making sudden movements or gestures that could startle or provoke the shark.

Maintain a Respectful Distance: Keep a safe distance from the sharks. Do not approach them closely or attempt to touch them. Respect their space and allow them to swim freely without feeling threatened.

Avoid Rapid Ascents or Descents: Maintain a steady buoyancy when diving with sharks. Sudden changes in depth or speed can startle the sharks and potentially lead to aggressive behavior. Stay upright instead of swimming to clearly distinguish your shape from any turtles. To minimize disturbance, it is advisable to approach sleeping sharks near the ocean/sea floor, allowing for a closer encounter without awakening them.

Stay in a Group: If diving with a group, stick together and maintain close proximity. Sharks are less likely to approach a larger group of divers, and staying together enhances safety and awareness.

Avoid Flash Photography: Flash photography can startle sharks and temporarily disorient them. It's best to avoid using flash when taking photos or videos of sharks underwater.

Be Mindful of Equipment: Ensure that your diving equipment, such as gauges, hoses, and dive lights, is properly secured and doesn't resemble prey or provoke the sharks' curiosity.

Follow Local Guidelines and Regulations: Familiarize yourself with the specific guidelines and regulations for shark diving in the area you are visiting. Different locations may have specific rules to protect both divers and sharks.

Observe from a Distance: Appreciate and observe the sharks from a distance, allowing them to exhibit their natural behaviors without interference. Avoid interrupting their feeding or mating activities. Do not fear if they approach you. Sharks are generally very curious. And as always for Scuba Divers: Enjoy, never touch and only leave bubbles.

Do Not Feed Sharks: Feeding sharks can disrupt their natural feeding patterns and behavior, leading to potential dependency on humans for food. Never participate in or support shark feeding activities.

Report Unusual Behavior: If you encounter aggressive or unusual shark behavior, report it to the relevant authorities or dive operators. Sharing your experience can contribute to ongoing research and conservation efforts.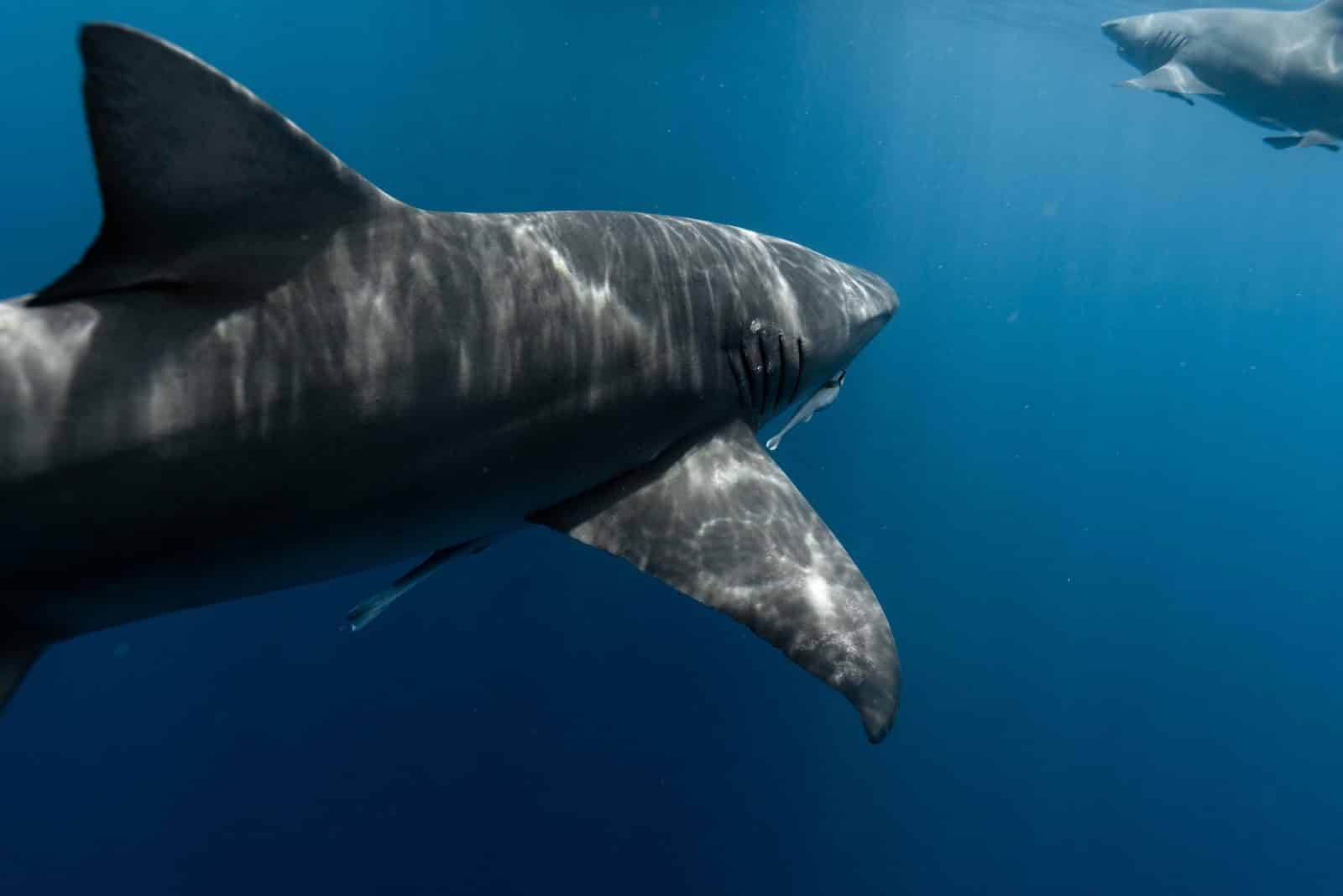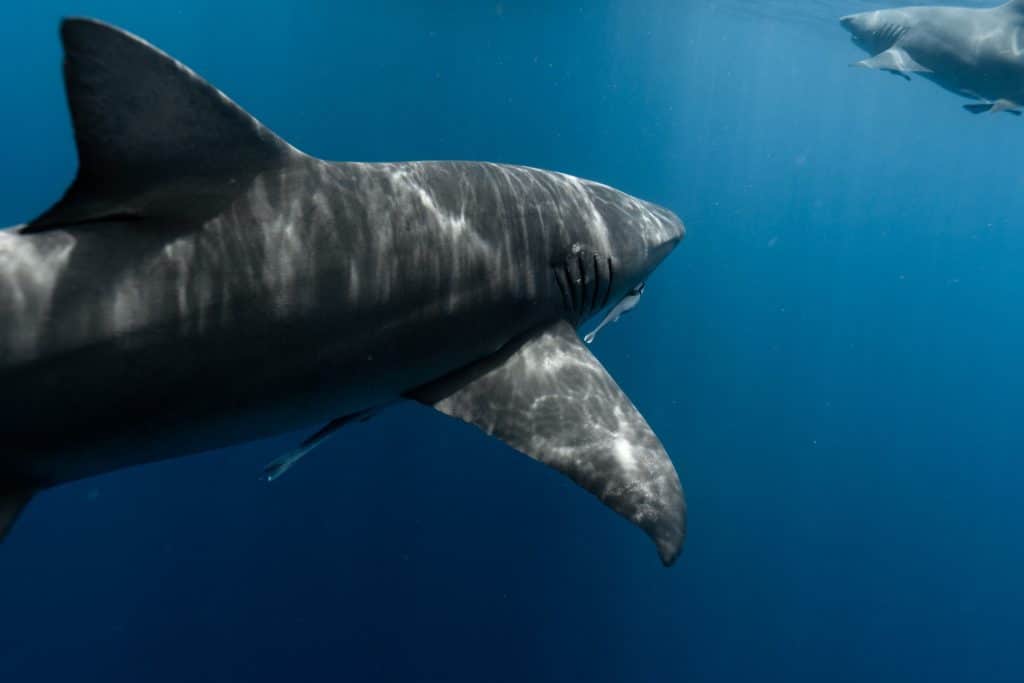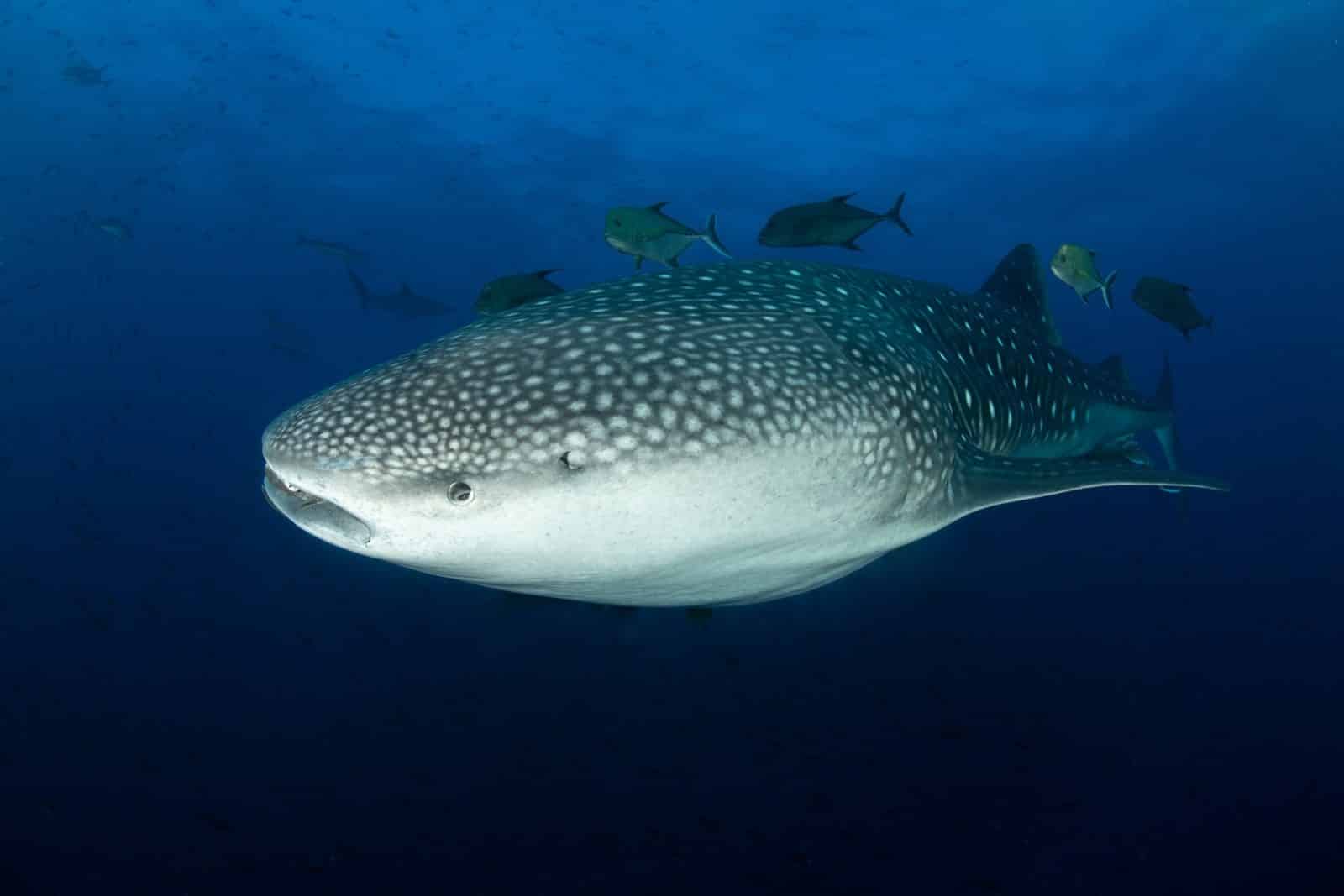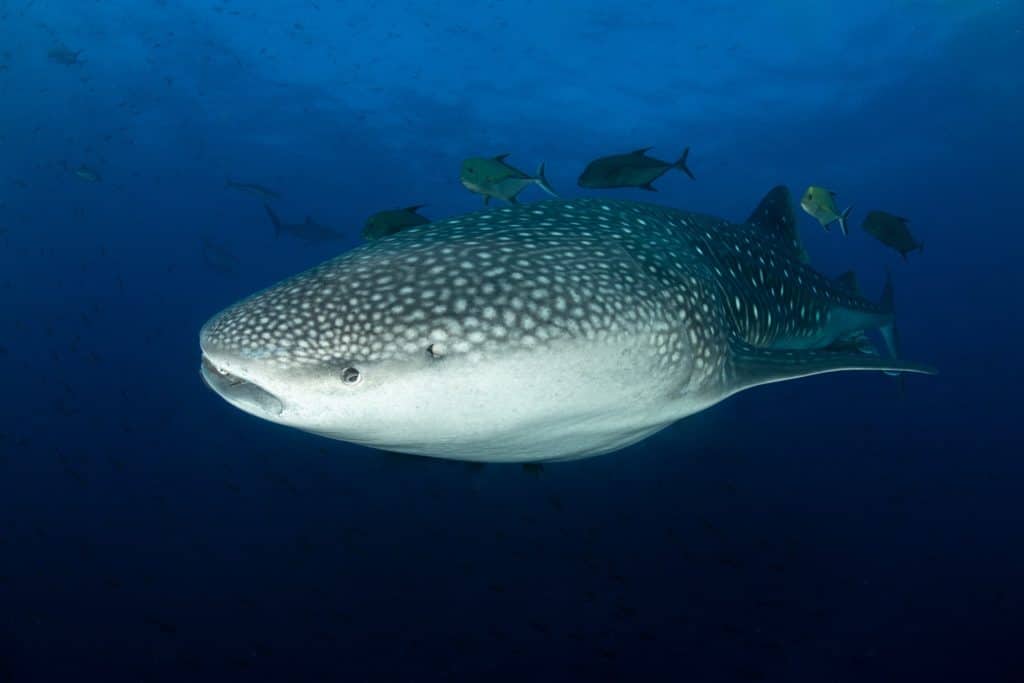 Where are the best places to dive with sharks?
Did you get excited about diving with sharks? We've listed you the best spots on the world to dive with sharks. Not yet we have had the chance to dive all places, but those should give you a good overview for planning your next "shark diving adventure":
The Great Barrier Reef, Australia: Known for its rich biodiversity, the Great Barrier Reef offers opportunities to encounter various shark species, including reef sharks, whitetip sharks, and leopard sharks.

Galapagos Islands, Ecuador: This UNESCO World Heritage Site is home to a diverse range of marine life, including hammerhead sharks, Galapagos sharks, and whale sharks. It offers incredible diving experiences amidst pristine waters.

Cocos Island, Costa Rica: Considered one of the world's top shark diving destinations, Cocos Island is renowned for its encounters with schools of hammerhead sharks, along with other species like whitetip sharks, tiger sharks, and Galapagos sharks.

Tiger Beach, Bahamas: As the name suggests, Tiger Beach is famous for its encounters with tiger sharks. Diving here provides thrilling opportunities to observe these magnificent creatures up close, along with lemon sharks and Caribbean reef sharks.

Aliwal Shoal, South Africa: Situated off the coast of KwaZulu-Natal, Aliwal Shoal is known for its shark encounters, including ragged-tooth sharks (sand tiger sharks), blacktip sharks, and occasionally tiger sharks and hammerhead sharks.

Guadalupe Island, Mexico: For a truly awe-inspiring experience with great white sharks, Guadalupe Island is a prime destination. The crystal-clear waters here offer unforgettable encounters with these majestic predators.

Shark Reef Marine Reserve, Fiji: This marine reserve provides an opportunity to dive with several shark species, including bull sharks, whitetip reef sharks, and blacktip reef sharks. It's known for its vibrant coral reefs and abundant marine life.

Socorro Island, Mexico: As part of the Revillagigedo Archipelago, Socorro Island attracts divers seeking encounters with giant oceanic manta rays and other pelagic species, including hammerhead sharks and silky sharks.

Malapascua Island, Philippines: This island is renowned for its regular sightings of thresher sharks, known for their distinctive long tails. Diving here offers the chance to witness these graceful sharks in their natural habitat.

Dedalus Reef, Egypt: Located in the Egyptian Red Sea, Dedalus Reef is known for its encounters with schools of hammerhead sharks. Divers can witness the mesmerizing sight of these fascinating creatures swimming in large numbers.