At our first campsite in Nanyuki, near Mount Kenya, on one evening there was a party. The community had just finished a big construction at the camp, so it was time for celebration. There was music, free food and free beer.
We went to the small garden house just to charge our devices. It was soon, however, when Steve and another lady who were also sitting there, started a conversation. As said already, locals here are so welcoming and always show genuine interest in getting to know their guests.
We were talking for hours, about flora and fauna in Kenya and Germany (and we had to disappoint them, that unfortunately there are no elephants in Germany), about marriage and having children in both countries, about what we eat…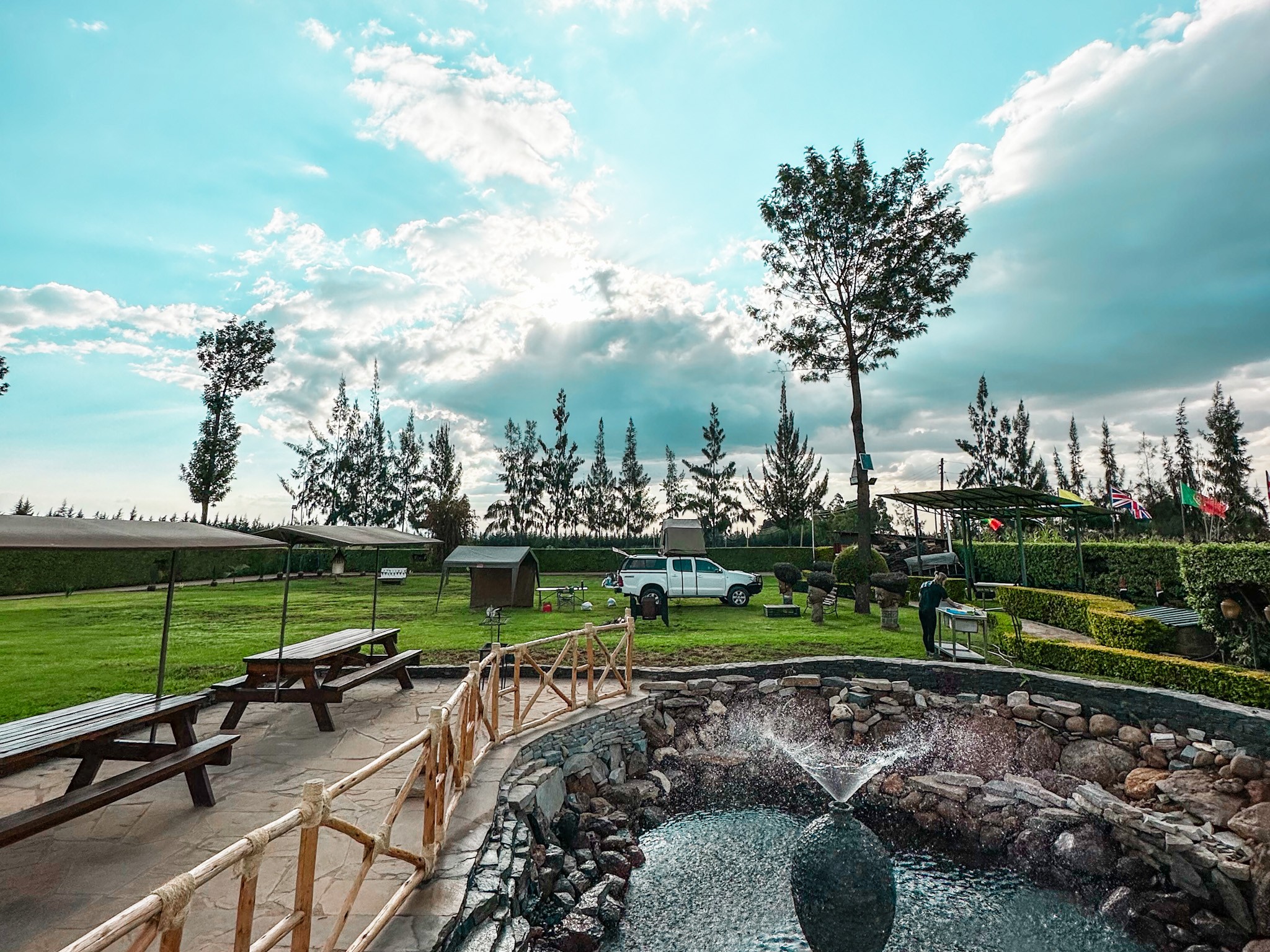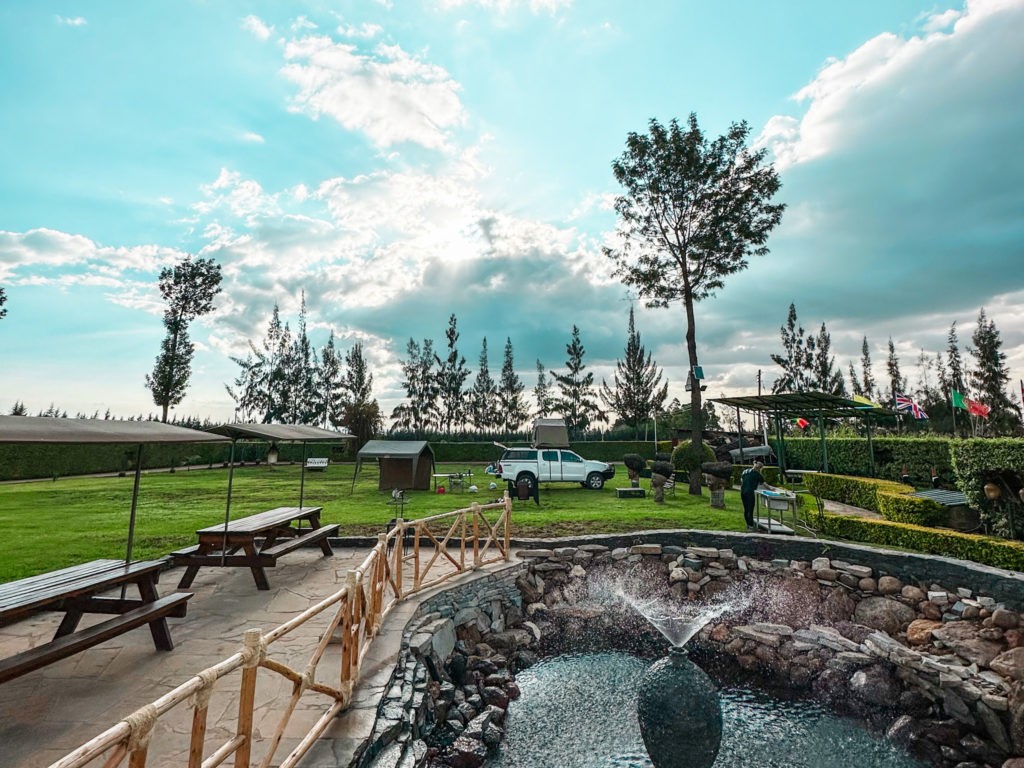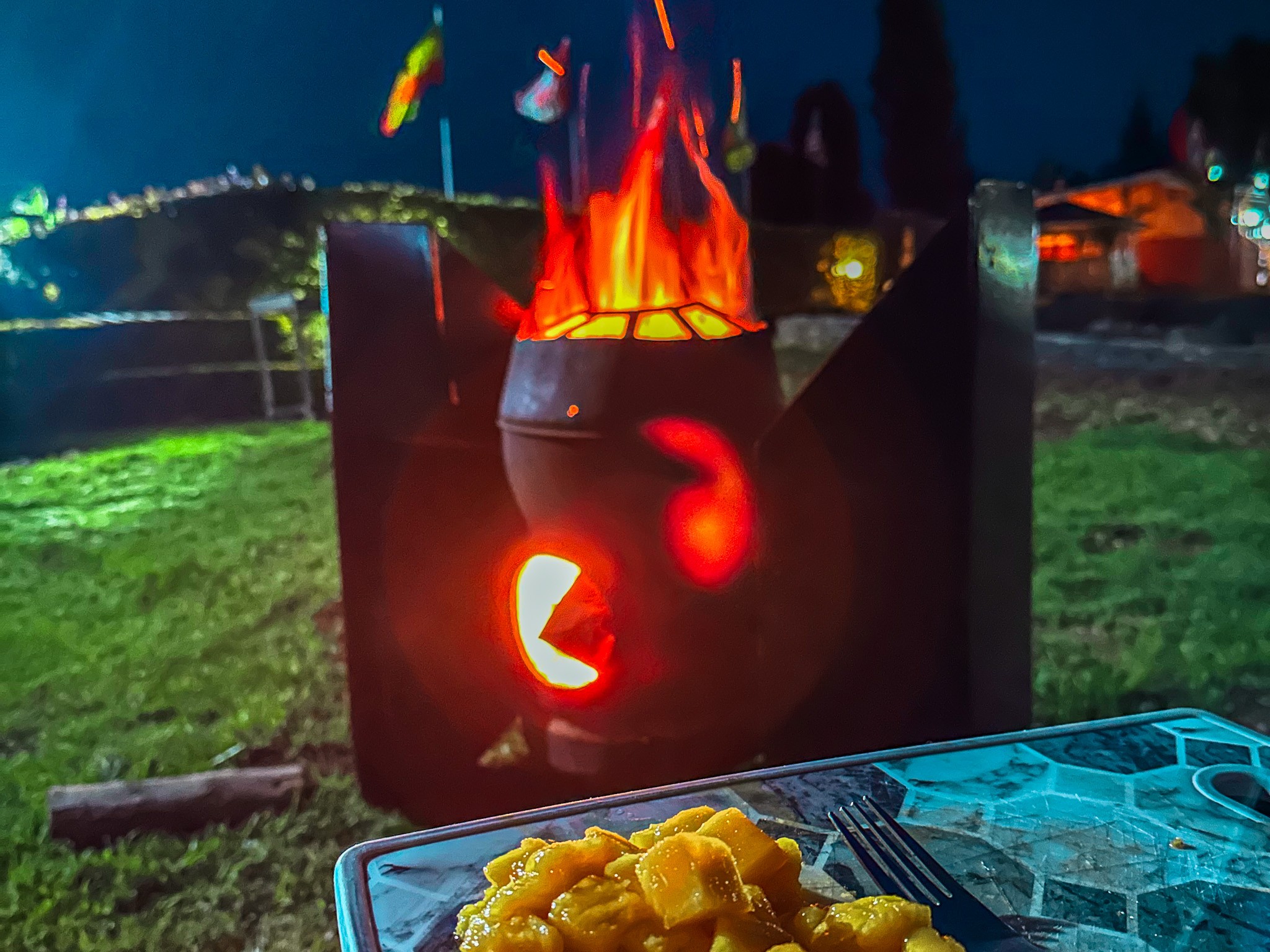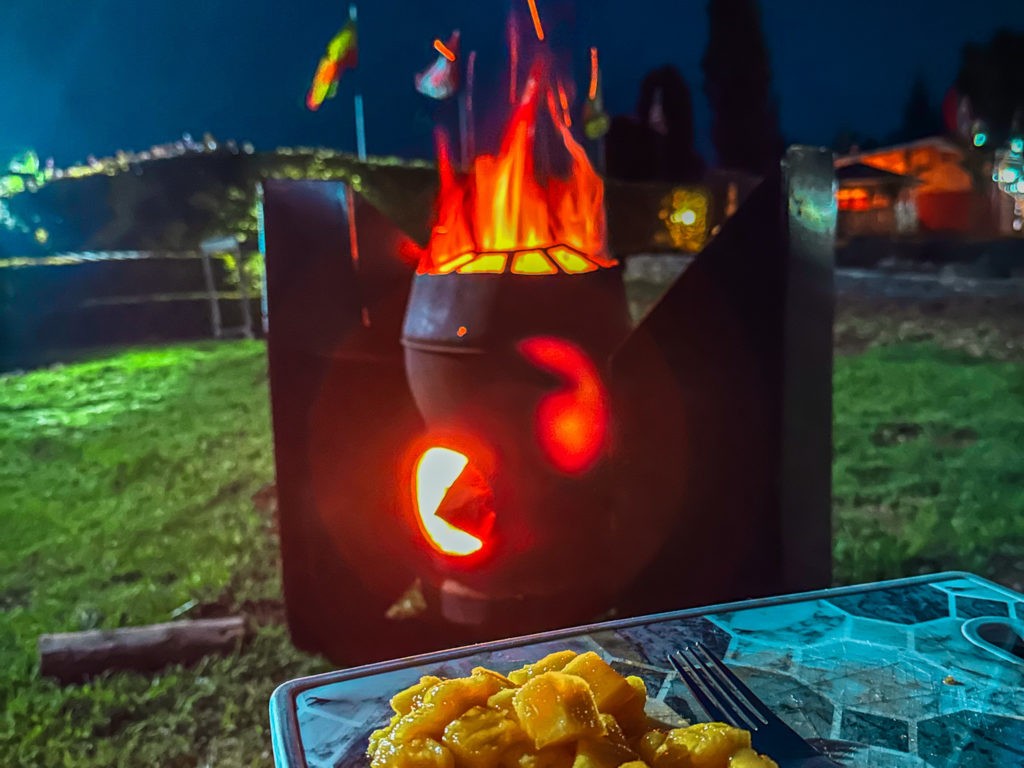 And at one point, Steve insisted that we eat a goat head they had prepared. They had slaughtered 3 goats for the party which they had boiled as a soup for several hours. Even as we were not sure whether we really want to try it, we felt inappropriate to decline. So we said we were not hungry as we had just had dinner but would share a very small portion. Steve just laughed, which made us a bit suspicious whether they eat goat heads at all. He then called a lady and gave her some instructions, still laughing. We truly were not sure whether he was kidding or not at that point, but also did not want to be impolite.
Soon the lady came back with two goat head halves on a plate. And also some soup and ugali (maize cakes). This was not a joke after all… We were not sure where and how to start. To be honest we have not eaten something like this ever. Out of respect we made no pictures but you can imagine that it did not look that appetizing.
They guided us to sprinkle some salt on the meat and then eat it with hands. We have heard people in Germany eating beef cheeks, so we decided to start there. The meat seemed nice. And I would even dare to say that it tasted good – it was very tender. You could tell they had cooked it for a very long time.
Once we were done with cheeks, I had to be honest though, and say that I am not sure whether I would like to taste any of the rest. Also arguing that it is their party and they should enjoy the food. Steve just laughed again. Then he took one of the head halves in his hands and started eating it himself. He ate it all (being disappointed that someone had stolen the tongue), he even ate some of the softer bones. Well, I guess if you are used to eating it since your childhood, you really enjoy it.
We also tired the soup, but this was definitely nothing for our taste (to be polite). It was little help that we had some Kenyan Ugali to it, as it is just tasteless. Luckily though, we had some Tusker beer to wash it down :). So, respectfully, we took some sips/bites and then kindly said we were full. Of course they insisted that we should take it with us but somehow we managed to decline.
There was one thing however, what we really enjoyed – their roasted meat. But not to ruin our story of being full, we also this time just took some bites and let them to finish the dish.
After a few hours of great conversation, it was time for us to head to our tent (Our Story: Camping in Kenya). As we arrived at our car, we noticed that someone had made a fire for us. How kind the people here are!