Travel blogging is not as easy as it seems
There have not been that many travel diary type of posts lately as we have been focusing on writing travel guides about places we've visited. You see, as we have set up the blog, the original idea was to create something for us to capture our memories and to keep our family and friends posted about what we are up to (like I – Laura – had during my teenage times as I was in a singing camp in Austria or having an exchange semester in Berlin). However, soon we realized that we could create so much more value for a broader audience by creating travel guides which would help fellow travelers to plan their trip. This is why we have now put hours of hard work into designing (and redesigning) our blog, bringing in more structure and creating quality content. Somewhat also drifting away from the original aim…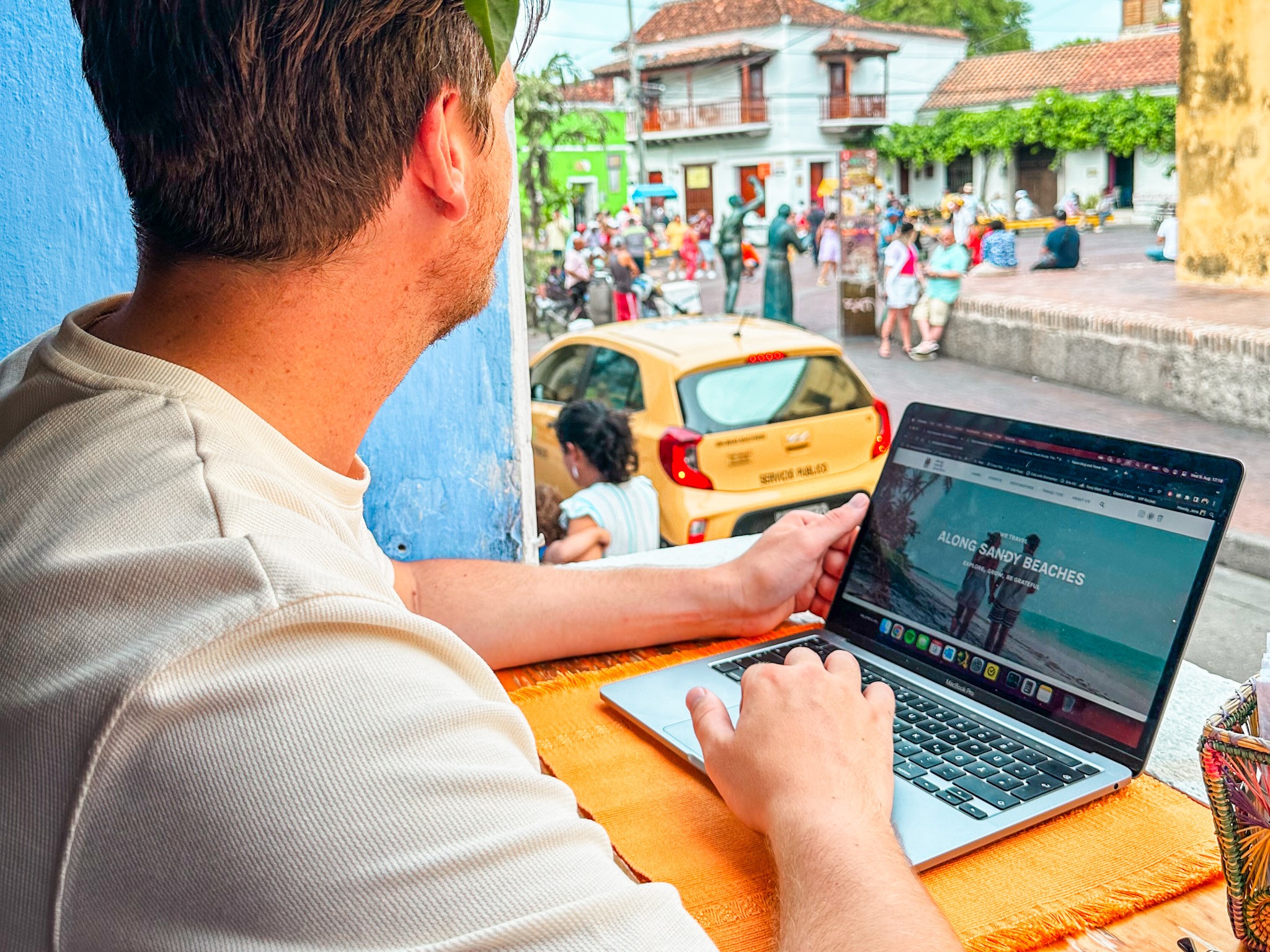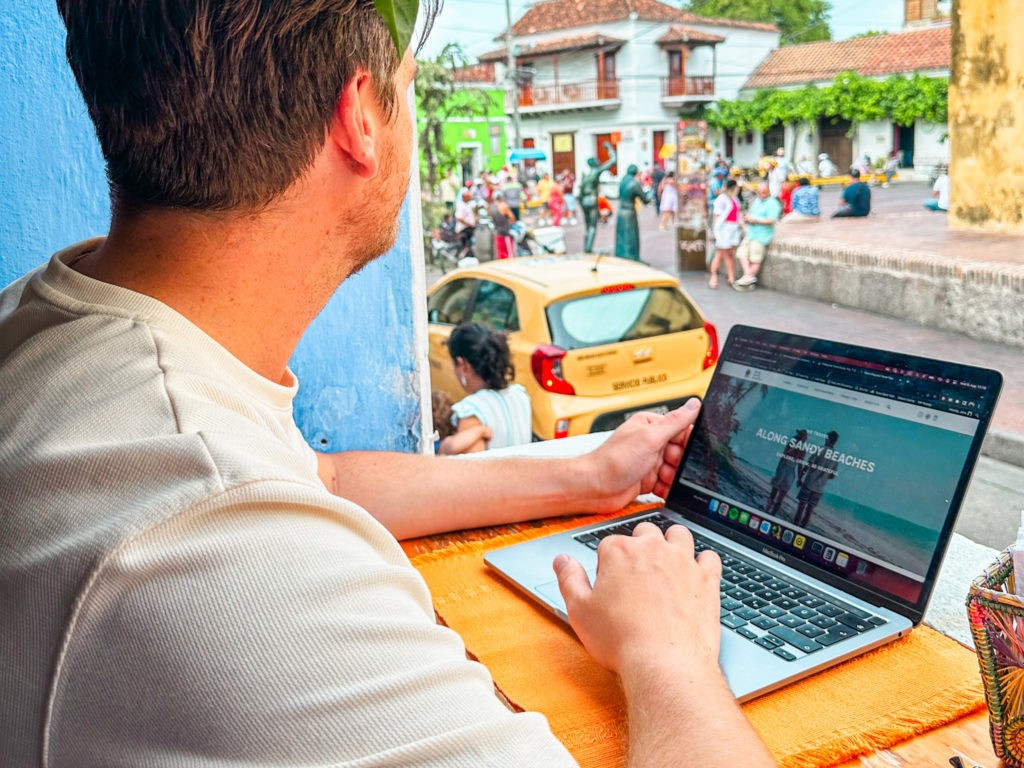 We really enjoy working on our new "baby" and it is also a great way to spend our evenings (as we should not move around here in Colombia when it's dark). But to be honest, the blog has also been a bit of a stressor in our realationship. Jens always gets very (even a bit too much) involved in our small projects and forgets about everything else. Which is actually a good quality to have. On the other hand, it has caused him (but also us) sleepless nights, several arguments, and brought me to a point where I said I wished we had never started it at all.
However, as we see how the site is getting better and better, we get positive feedback and our Google Analytics statistics are improving every day, we are really proud of what we have achieved. We just need to work still on finding a healthy way of growing the blog without working on it 8 hours a day like having a full-time job.
Also, I need to find the balance between writing universal guides for the broader audience but also capturing my own emotions, thoughts and short exciting stories from our new lives, like how we got stuck in a lake in Amboseli or how we were able to track down Jens AirPods. So this is the first step.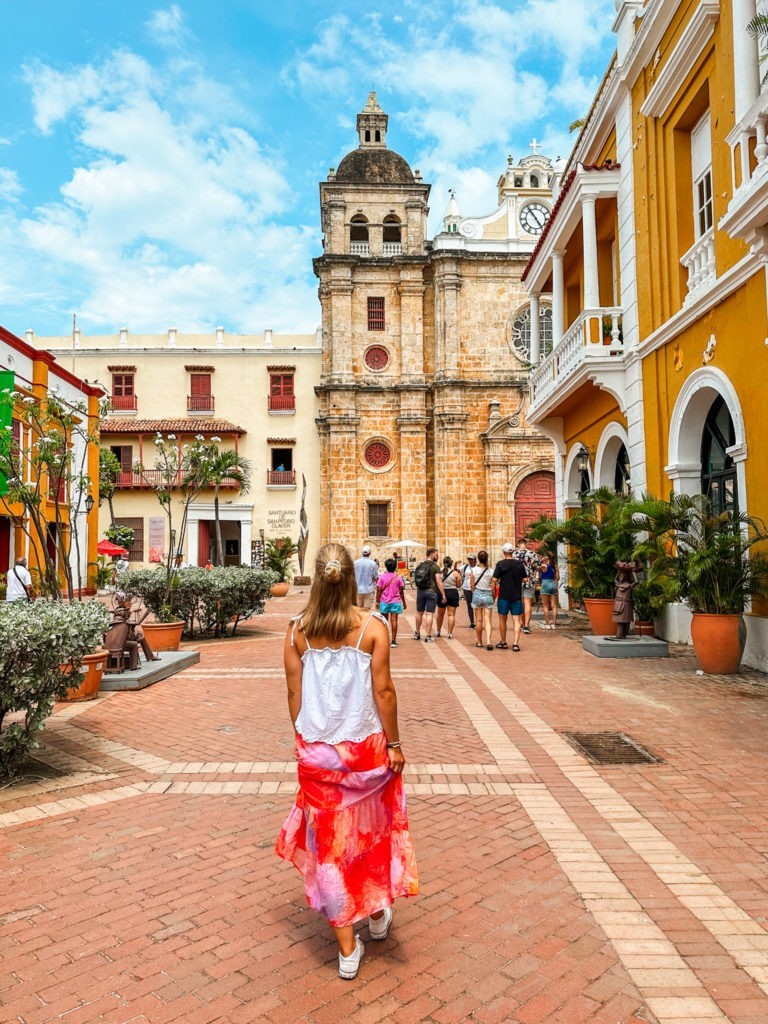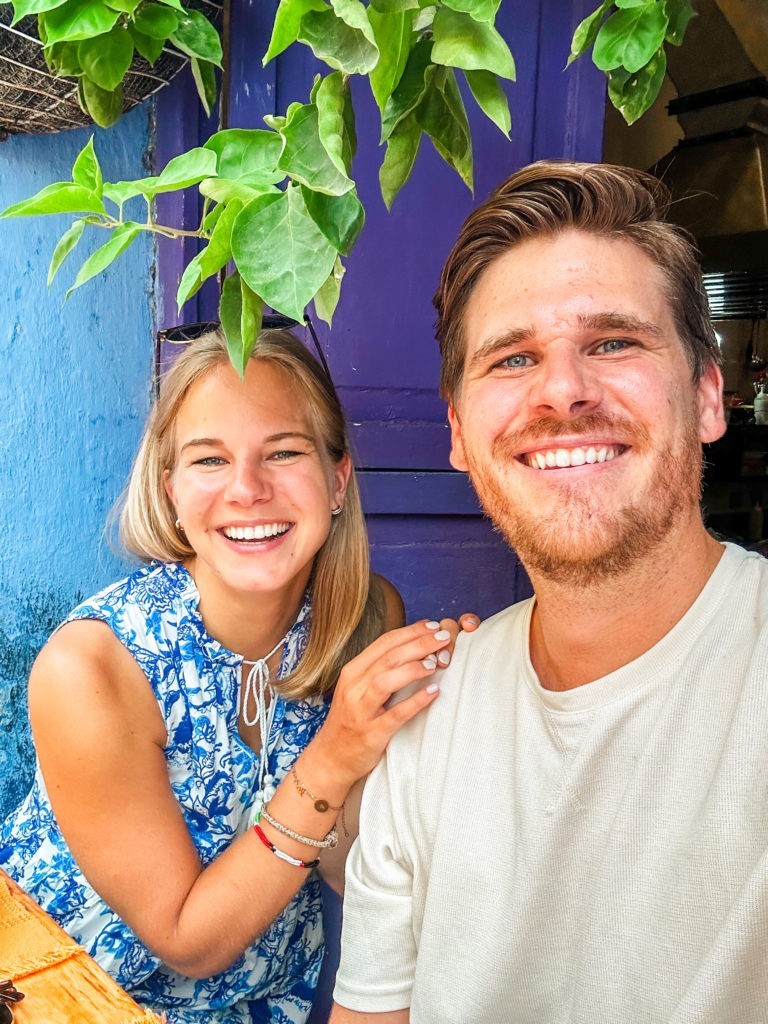 How does it feel to travel full-time?
We have been on the road for almost 3 months now and oh boy how the time flies. Are we homesick yet? Hell no! Is it only roses and sunshine? Of course not.
It has taken us a bit time to find our flow to backpack through South America
Whereas in Kenya we had our 4×4 which was a constant in our lives, here we sleep in a new bed every few days. For this reason we are more and more slowing down our pace. Also, the bus rides between the cities often take a full day which is very exhausting, as even the distances are not long, the mountains are very high here (we prefer not to take night buses for safety reasons). So, we are planning more and more days at one city/town/village to allow for time to rest and process what we have seen. There are just so many different places and emotions we are experiencing every day. So we are happy when we even get into a simple routine for a few days. We really enjoyed our week-long stay in Salento for example. It was our favorite town in whole Colombia – so colorful, so peaceful, so cheerful.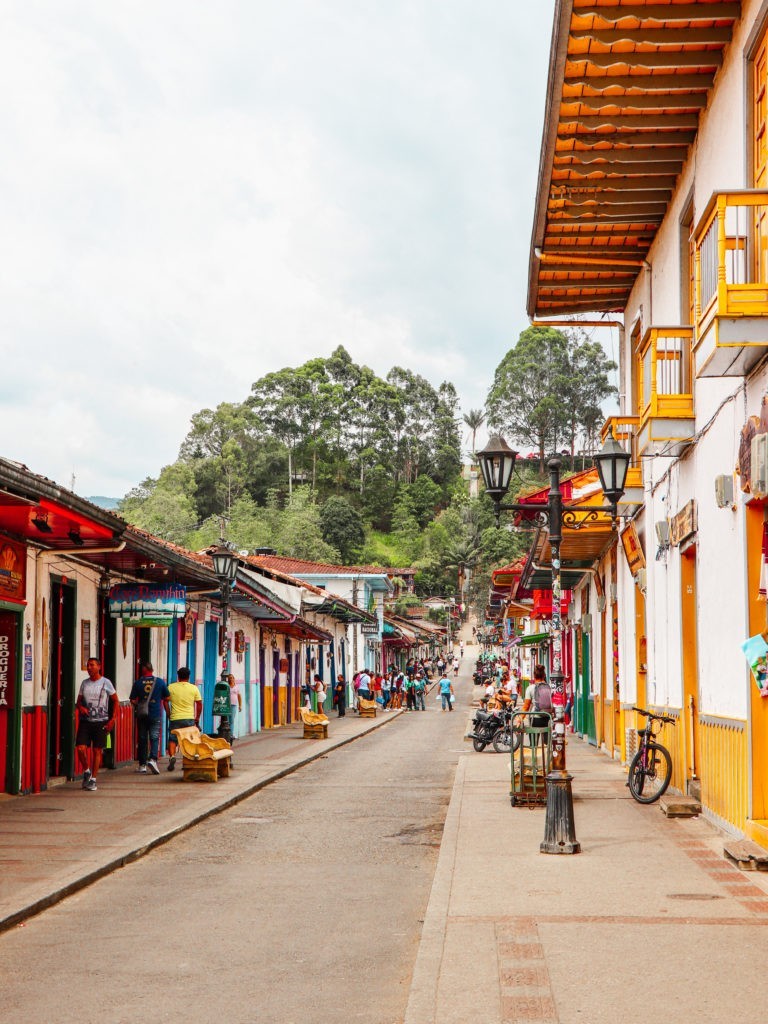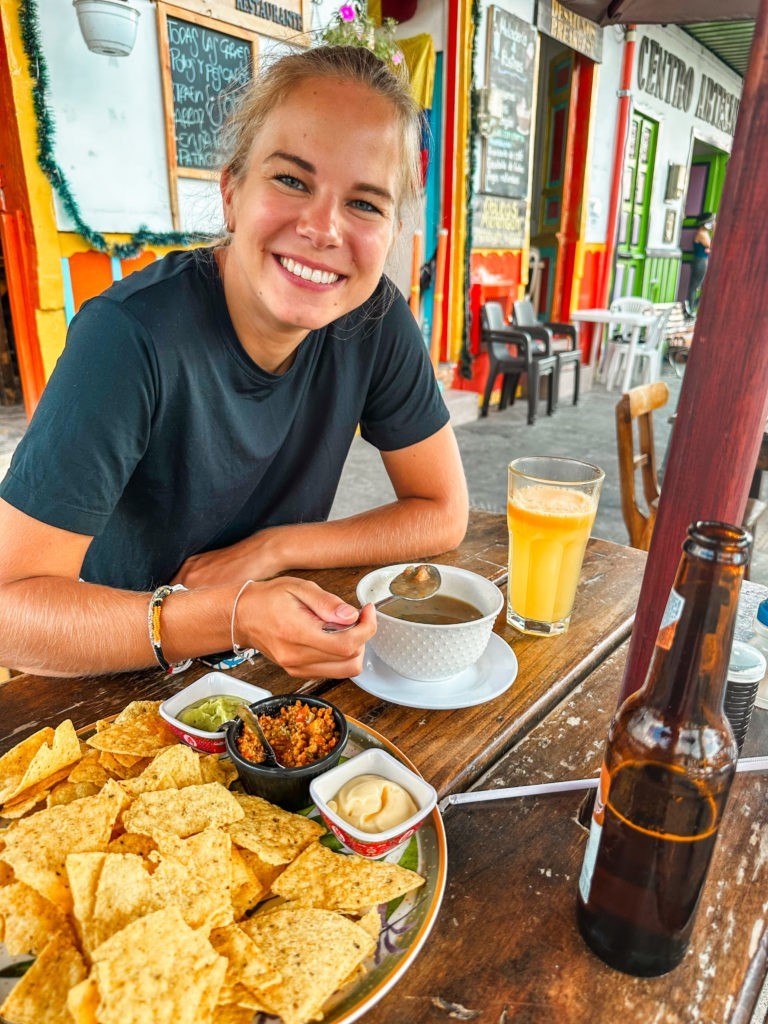 Traveling full-time means that you are constantly planning
Where to sleep? Where to eat? What to do today? Where to go tomorrow? How to get there? How many days should we stay? How much would it cost? And these are only some of the questions you are asking yourself almost every day. I was stressed out at the beginning of our trip when we had not booked our hotel yet for the day after tomorrow. All the best hostels would be booked out, we will only get too expensive and bad hostels. But this is not true. So over the time we have started loving to live in the unknown. We often do not know where we are going to be in 3 days. And we now appreciate the flexibility to be able to elongate our stay in the town/city for a few nights, for example if we do not feel well.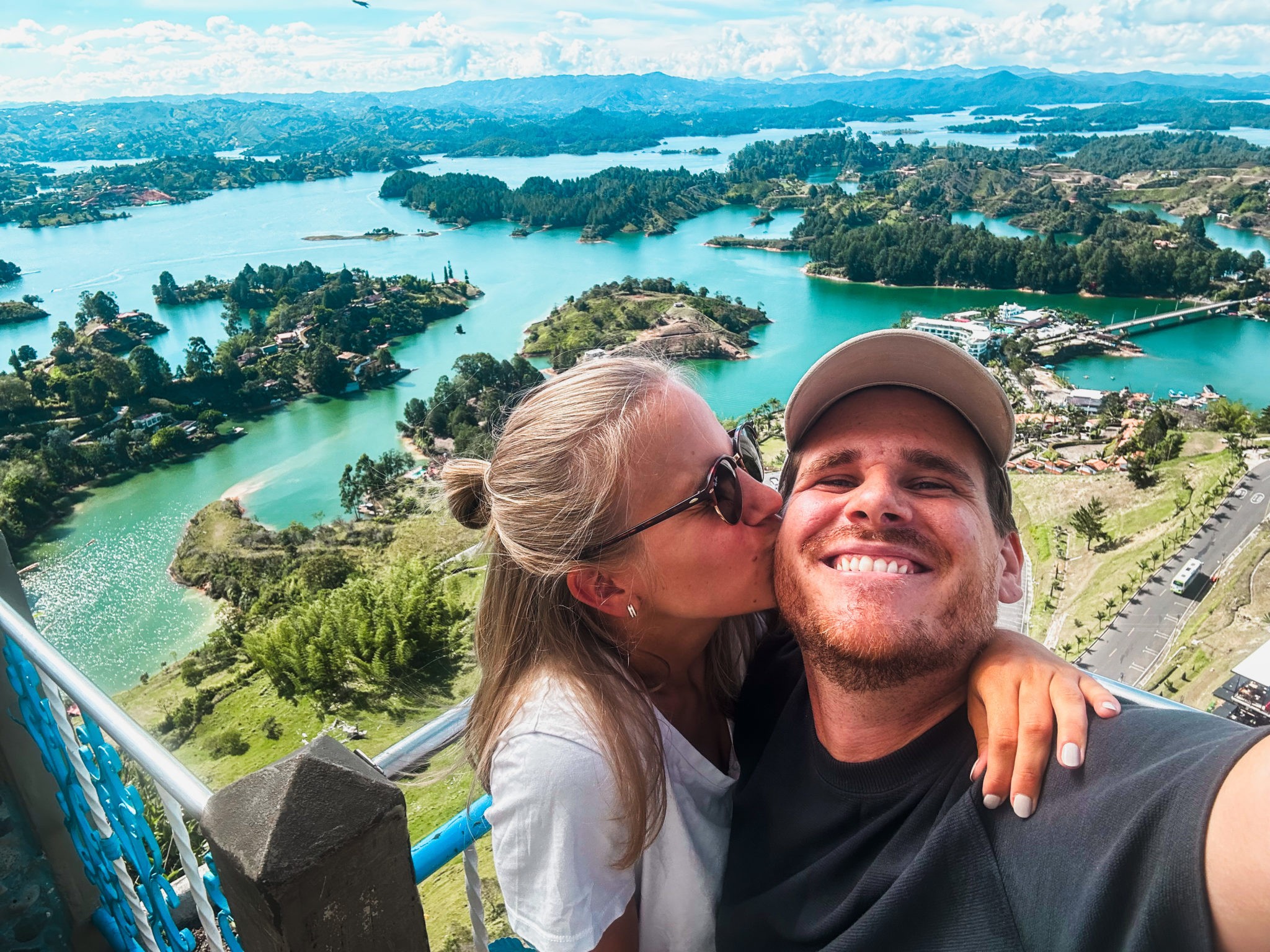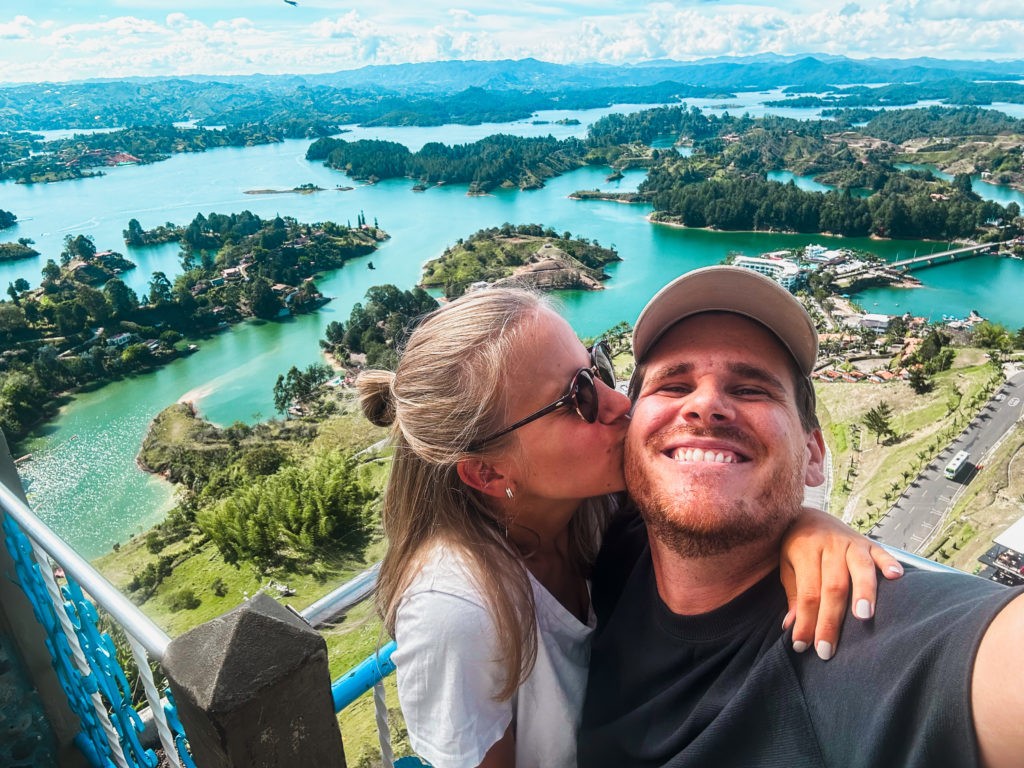 And yes, we get sick more often than you would think
Actually, we both have a very good immune system and seldom fall in bed sick. Also our stomachs usually do not protest. But traveling long-term seems to be stress on another level for our bodies. After all we are posed to new germs every few days – the water, the food, the dirt. And we have also never been to South America before. I have had fever twice already, Jens had heightened temperature once. And our stomach is regularly upset. But we also could not say no to the delicious street food or these yummy fruit juices. And fortunately, we have been feeling very well over the last few weeks. So maybe our bodies are finally used to it (fingers crossed).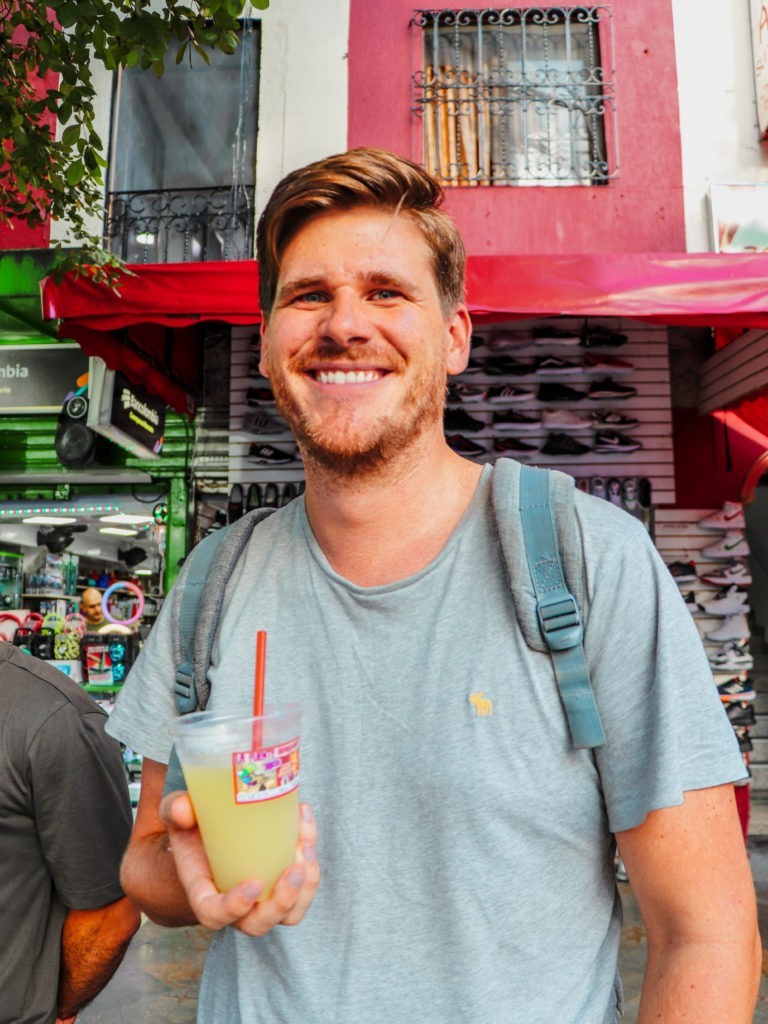 We've also been focusing on getting our budget on track again
Another good news is that we are finally out of red numbers! Kenya was very expensive and in combination with the oversea flights to Colombia it has eaten a big whole into our budget. But we have been traveling on budget in Colombia, booking low-budget hostels (but still having a private room with a private bathroom), looking for cheaper restaurants, calculating our costs very conservatively. Still, we do not have the feeling that we have had to say no to anything because we don't have the money. Except the Inca Trail. We are planning to do the Salkantay instead which is 3 times cheaper. 
Anyways, we were so happy the first evening we were in the plus zone again. So yes, traveling a whole year with a fixed budget means we have to have our financials under control. But it is no problem for us two project managers :).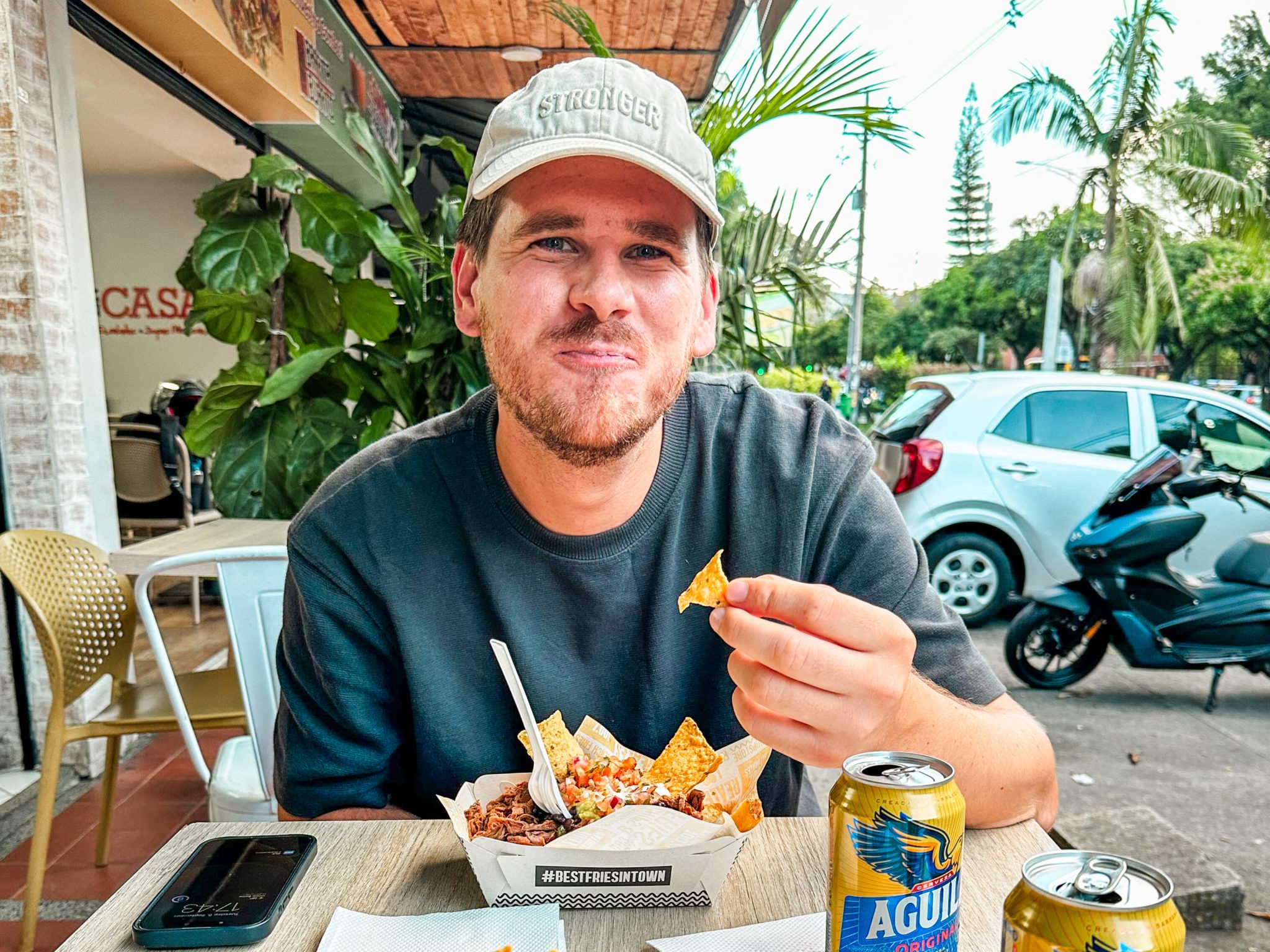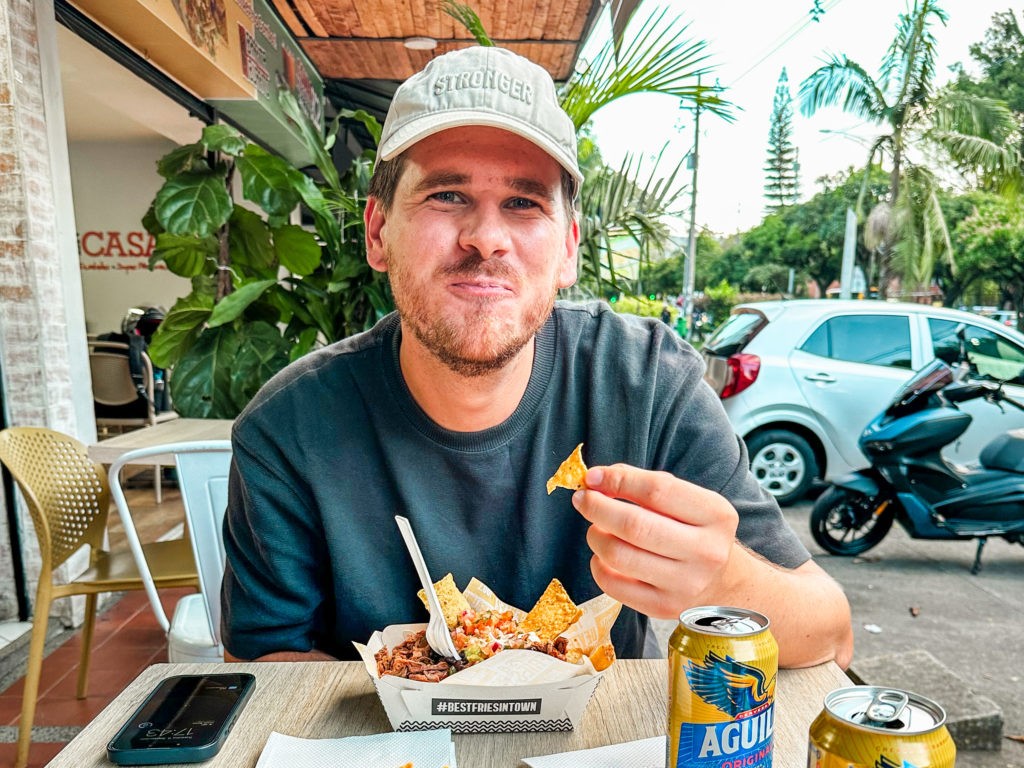 We have everything we need with us
We have put a lot of effort into researching and planning our packing list. First time, we were trying to fit our things in the backpack, we were surprised how little volume it actually has and we had to take out a few things. Still we feel we have everything we need with us (except the sewing kit which Jens told we would not need but would be actually truly helpful as a few things have already started wearing off). 
It is really surprising how little one actually needs. Of course I miss a few dresses of another pair of jean, but I do not really need them. And on the other hand, we see that through extensive wearing some of our clothes are getting stains that cannot be washed out, so we will definitely buy some new clothes at some point.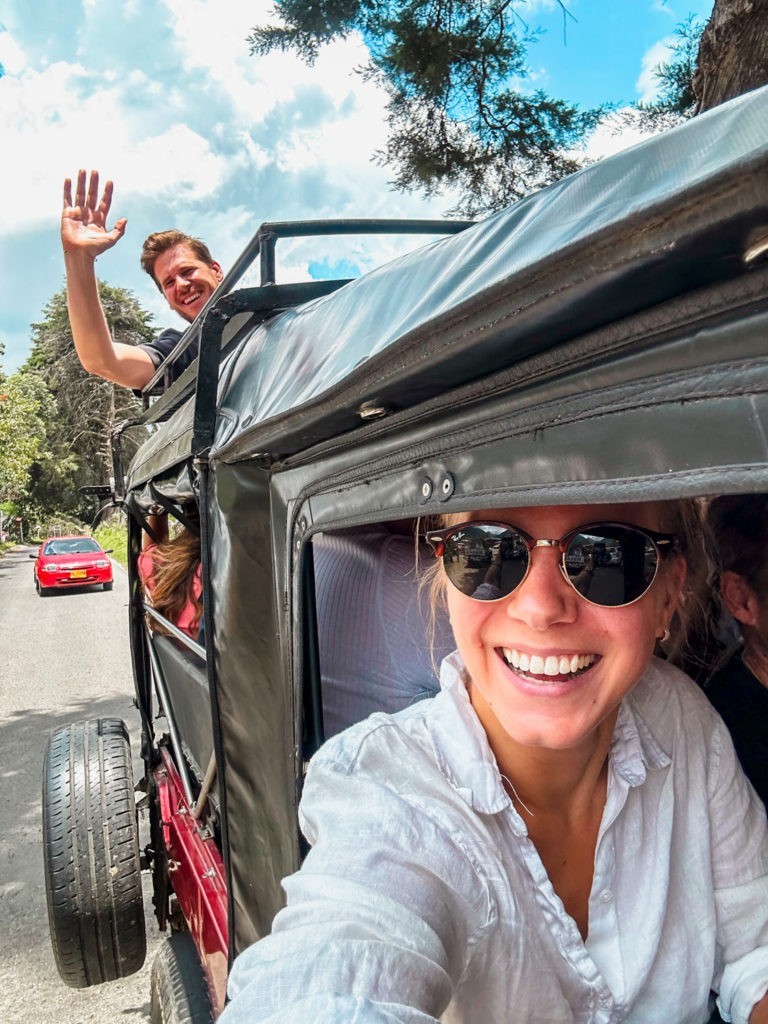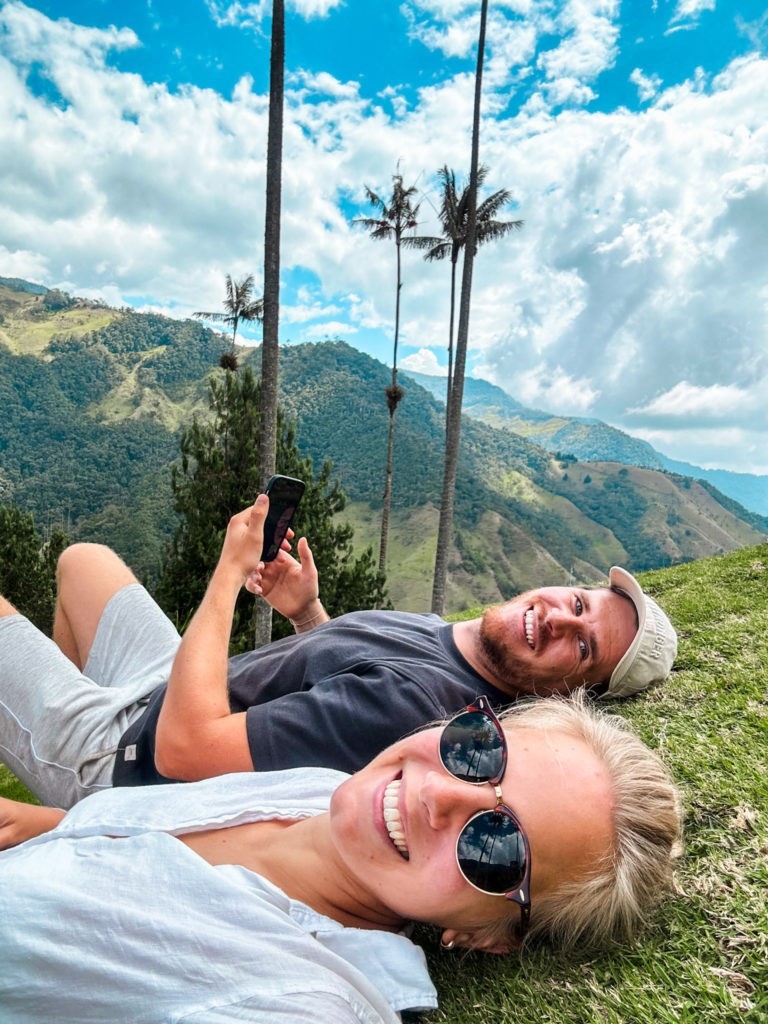 We are growing as a couple
We are together 24/7. There is nowhere to find private space. Of course this leads to frictions. But we are learning to control our emotions more. Understanding, that if we snap at each other, it is nothing personal but rather we are just hungry, tired or not feeling well. We have also learned, how important expectations management is. Every day.
Still, we are very much enjoying our new life. We have seen so many cool places, met so many cool people, have so many cool stories to tell. And we are excited to see all the other cool places that will be on our route, yet to come.