If you're seeking an authentic experience that goes beyond just glimpsing Maasais jumping by the roadside as tourists pass, then Maji Moto Maasai Cultural Camp is a must-visit. You can join several cultural experiences during your stay, ranging from mastering the art of spear throwing to sharing songs by the fireside.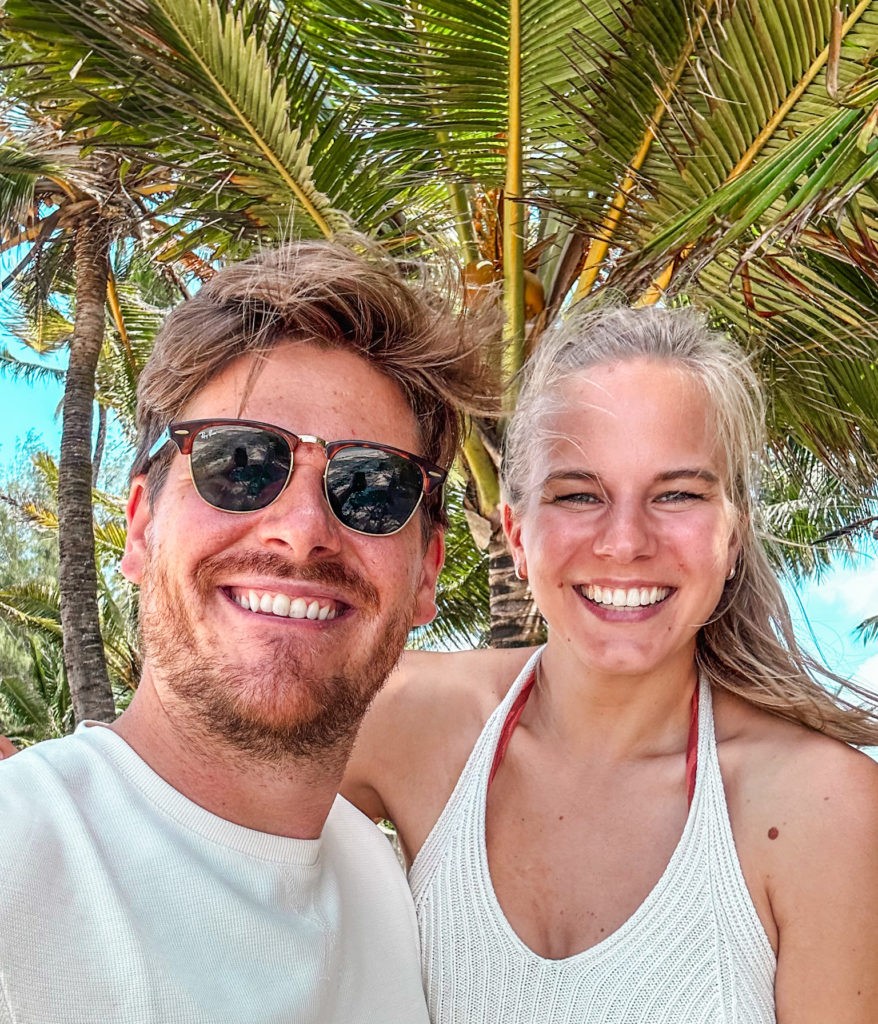 We hope you enjoy our travel stories, guides and tips! If so, please consider supporting our work.
Experiencing Authentic Maasai Culture
As soon as we drove onto the parking lot, we were warmly welcomed by Susan, who could easily win the title of "Host of the Year" in Kenya. Together with her husband Salaton, the Maasai chief of the local community, and their dedicated team, Susan created an environment where we felt truly embraced as we were part of their family.
The Maasai tribe is known for their vibrant culture and are recognized for their distinctive red clothing, beadwork and cattle herding lifestyle. What makes them special is that despite new challenges arising nowadays, such as land disputes, technology and modernization in general, the Maasai both preserve their traditions and adapt to modern life, with some pursuing education and new economic opportunities while maintaining their cultural identity.
And that we really felt during our stay. Salaton, the tribe leader and co-host of the camp won several prizes for his engagements preserving the culture. And we experienced the local Maasai in an authentic, non-touristic and very friendly way you barely find elsewhere.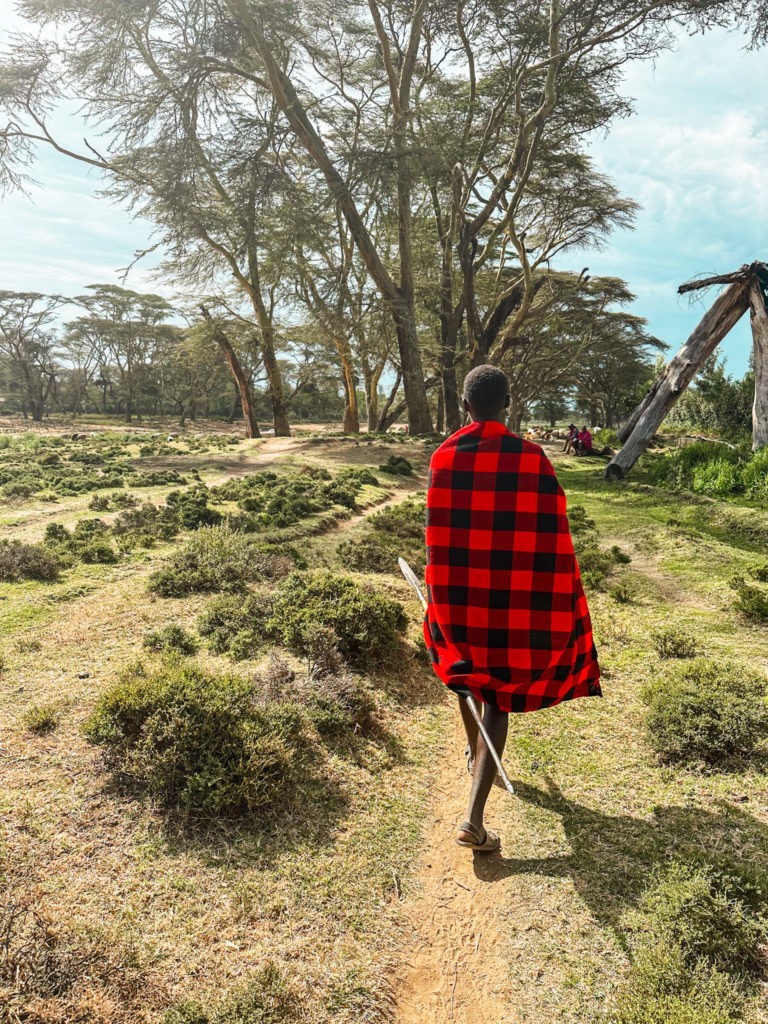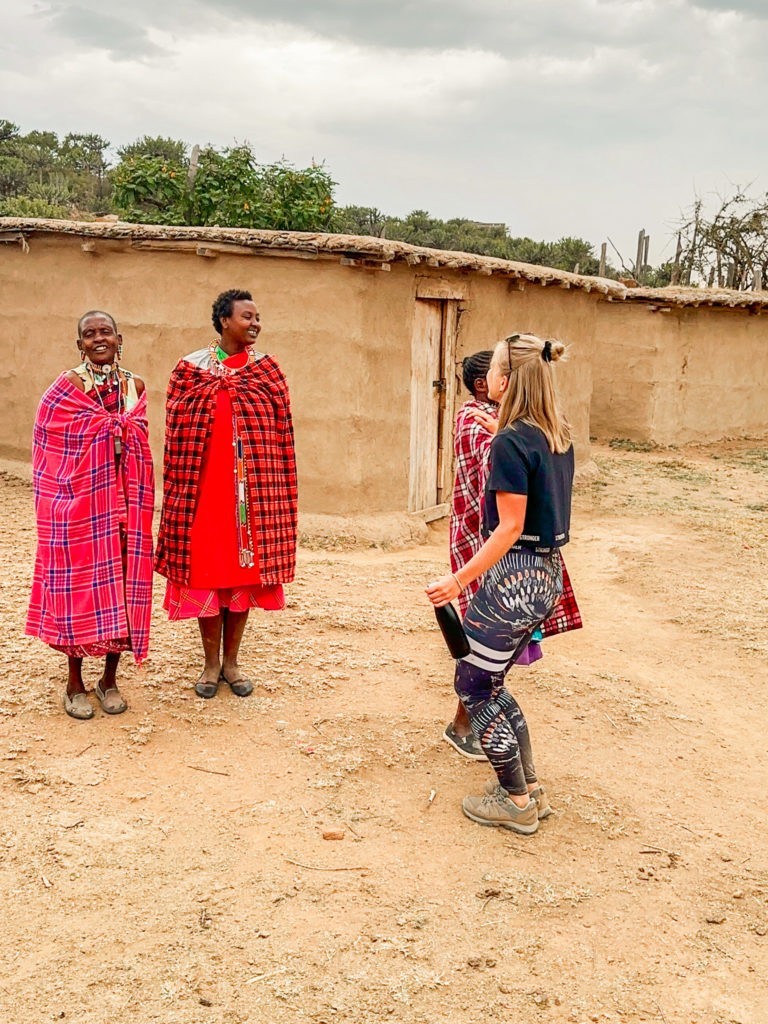 Cultural Experiences with the Maasai Tribe
Great news is that all activities to explore authentic Maasai culture offered at Maji Moto Maasai Cultural Camp are inclusive of the price, except for the overnight stay in the bushes. Susan told us that want to offer transparent pricing, ensuring guests are aware of what is covered in their package. The camp provides an array of activities available throughout the day, allowing guests the freedom to join in whenever they please.
It's also perfectly acceptable to opt-out of activities and simply enjoy a relaxing day on the balcony, enjoying the views over the stunning landscape. In fact, during our visit, we decided to take a day to unwind, and Susan kindly instructed the staff not to disturb us. Their genuine desire is for you to thoroughly enjoy your time at the camp.
Save on Pinterest to read it later.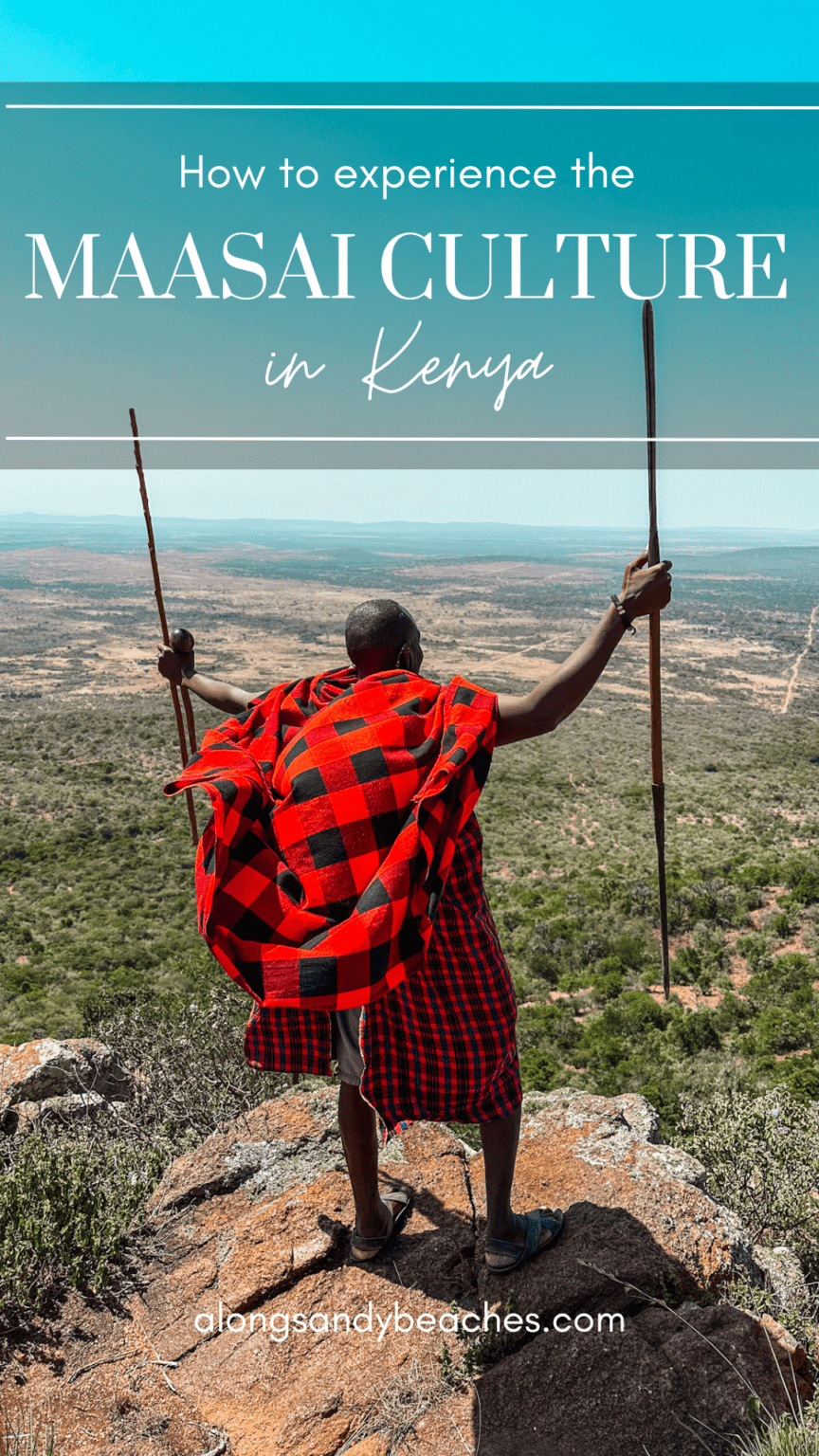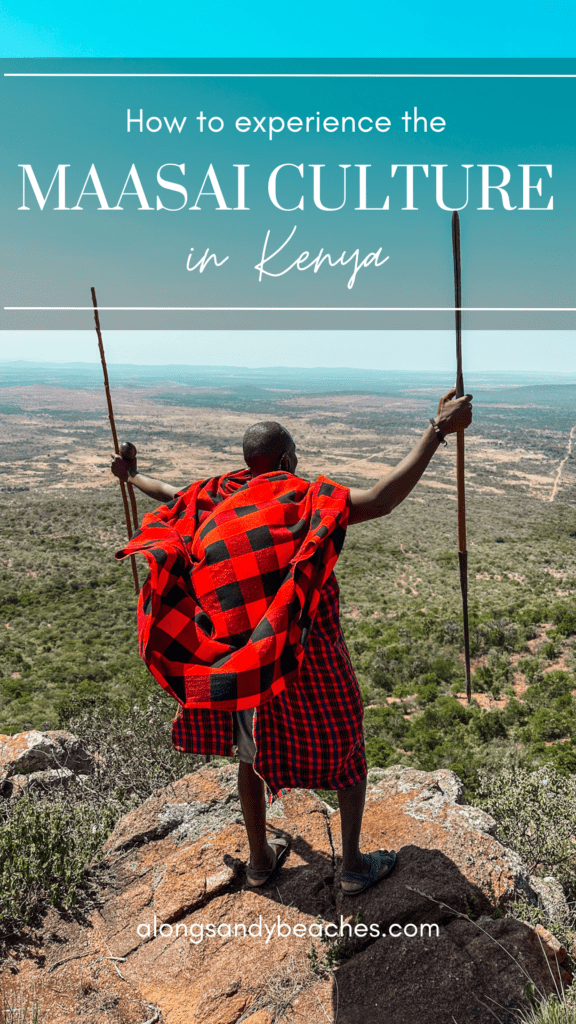 During our first evening at Maji Moto Maasai Cultural Camp, Rose (one of the guides) warmly invited us for a short walk to the hot springs, after which the village is named. In the Ma language, "Maji Moto" translates to "Hot Water."
The spring serves as a vital water source for the entire village. In the evenings, women gather there to wash clothes, and children diligently carry heavy water tanks back home. This is a common sight in Kenya, where not all houses have access to running water or their own wells, necessitating long journeys to fetch water from far-off locations.
Fortunately, the camp has a pump that provides an abundance of hot water from the spring, allowing guests to enjoy unlimited long hot showers. After three days of driving dusty safari roads, we were absolutely delighted to have a refreshing and soothing shower. We felt like born anew afterwards. Amazing how such simple things can make our day.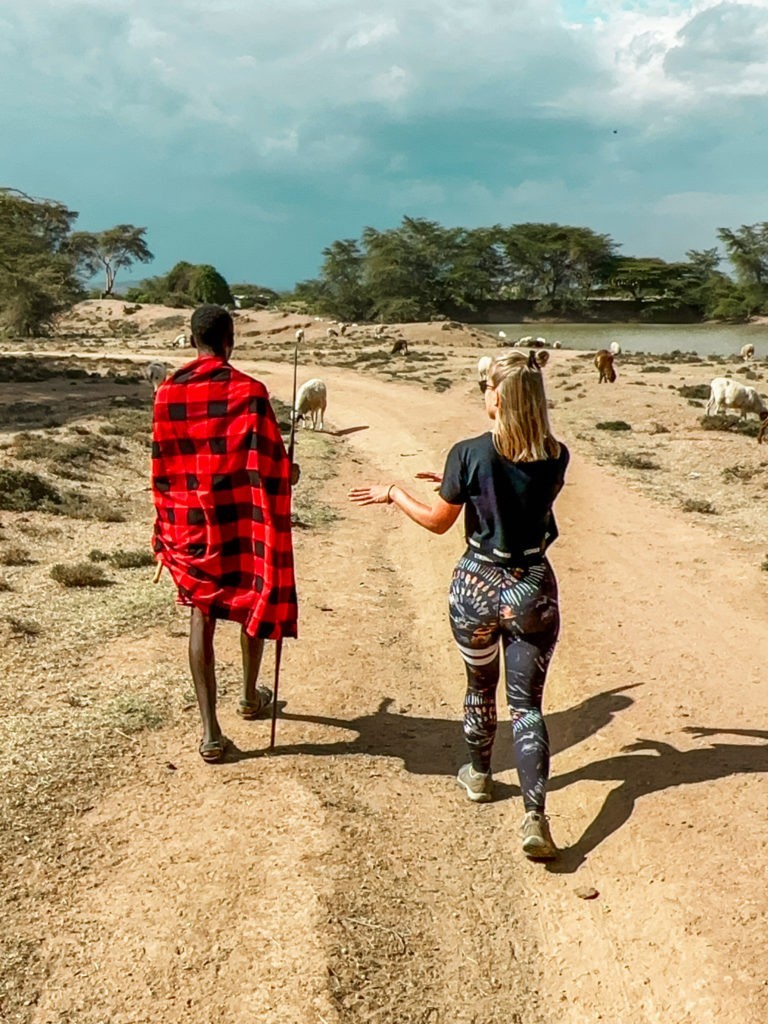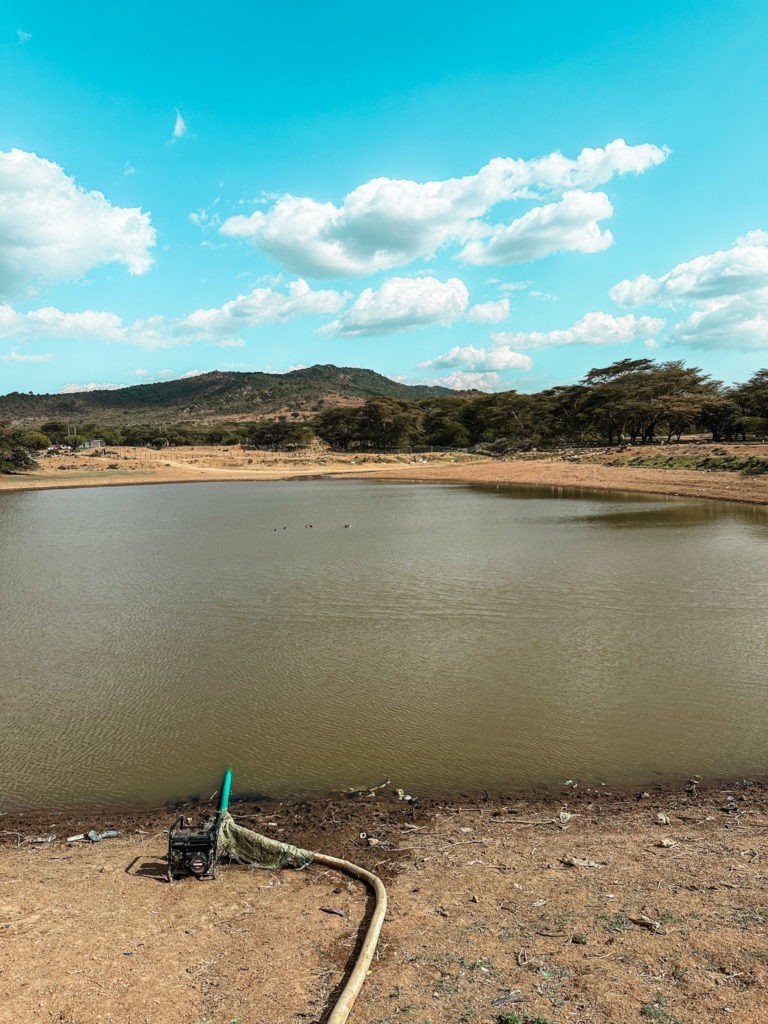 Hiking the Nearby Mountain
The very next morning, Rose inquired if we would like to join a group for a hike to the nearby mountains. Laura, feeling excited about a short walk after breakfast, eagerly agreed. Assuming the hike wouldn't be too long as also children were joining, we didn't bring any water or sun protection. Well… That decision turned out to be a mistake, as we were 3 hours on the road. Jens ended up getting quite sunburned by the time we returned.
On the hike, we were accompanied by two Maasai guides – Anne and Koila. Anne, being young and well-educated, spoke excellent English, teaching us about local flora and fauna, e.g. aloe, a sage-like tree used as a deodorant, and the toothbrush tree. Maasai people chew its branches until they become fibrous, using them as a natural toothbrush. Koila, on the other hand, is a traditional Maasai warrior. He speaks no English but Susan shared that hiring people like him is essential for them to give chance for a better life to a broader spectrum of village people. Warriors' job is to ensure that the camp is safe (Salaton's love for his land and nature means there are no fences on his property, allowing the animals to roam freely, even if it occasionally results in property damage caused by elephants). One does not have to speak English for that. This is only one way how Maji Moto Maasai Cultural Camp is living sustainable tourism.
During the hike, we were joined by a lovely American family and a Dutch woman who were travelling together. The Americans, Rob and Danielle, turned out to be anthropologists who had lived in Kenya for several years, studying the local cultures and nature. As we conversed, we gained valuable insights into Kenya from their experiences.
The most significant take-away from our conversation was that there is no point in seeking a "real" or "authentic" cultural experience. Cultures and people have to adapt and evolve over time to survive. It is entirely natural for Maasai people to own cell phones for practical reasons, like checking the local goat prices at the market, or teenagers to embrace contemporary fashion, like jeans and hoodies, to express their identity. But there are also many people who stay true to Maasai traditions, such as Salaton, who continues to wear the traditional clothing, even when traveling. This is what makes Maji Moto Maasai Cultural Camp truly authentic – real Maasai people, just as they are.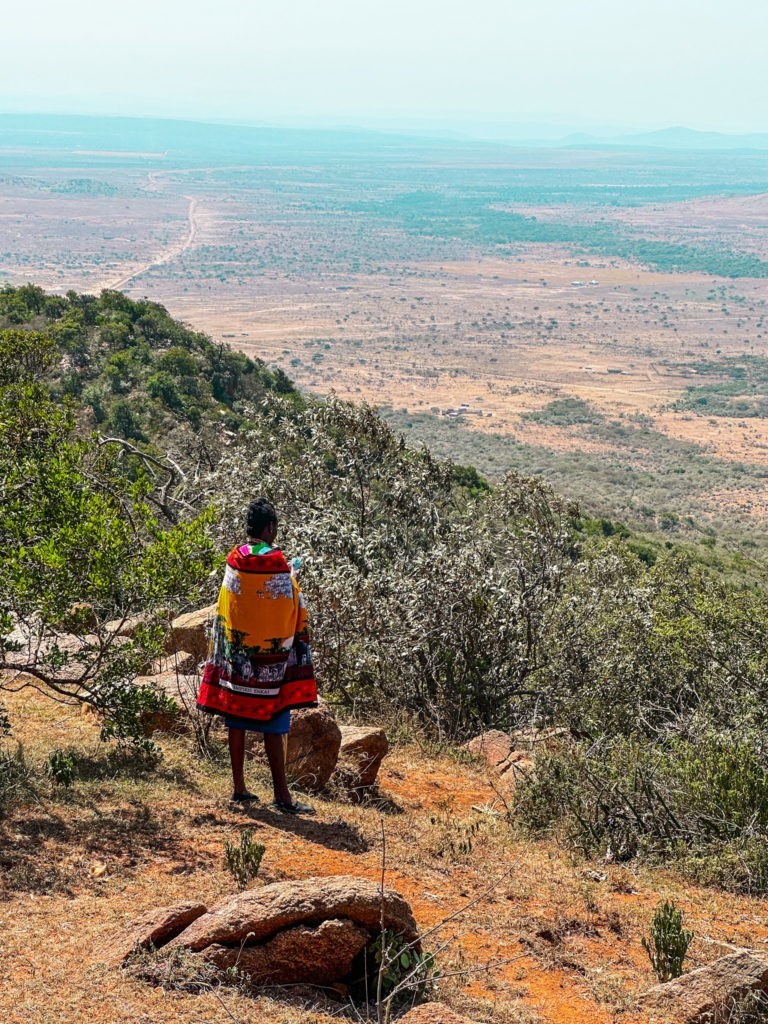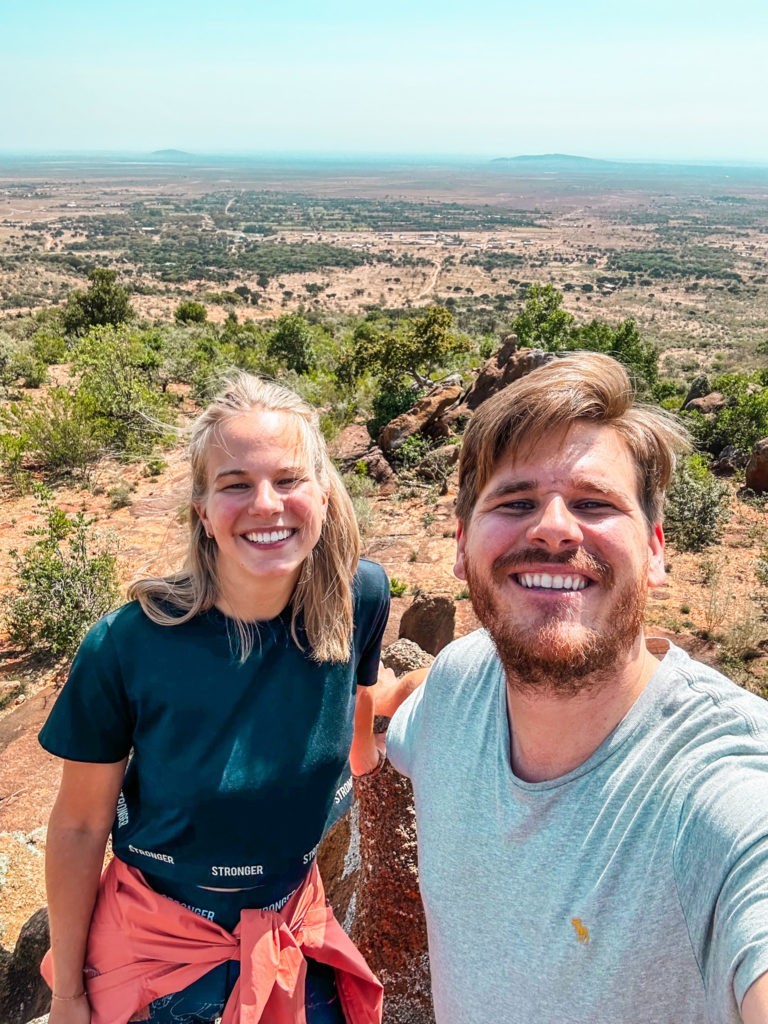 Visiting the Local School
In the afternoon, it was time for the next activity. Fred kindly took us to the local school, which was co-founded by Salaton. The school's mission is to rescue young girls who face the prospect of forced marriages with older men. The process of rescue begins when other family members learn about the planned marriage and reach out to the school. The girls are then given the opportunity to decide their future and pursue proper education, empowering them to start afresh. To ensure cultural acceptance, the school requires the students to wear the uniform only on Mondays and Fridays. On other days, they can wear their normal or traditional clothes, showing that they can preserve their identity while receiving an education.
We were impressed to find the school well-equipped with computers and tablets, generously donated by local companies and foreigners. These tools not only introduce the children to technology but also save the school expenses on printing materials. Moreover, the children now have access to a wealth of books and resources, enhancing their educational experience.
Upon arrival, classes had concluded for the day, and the children were engaged in their evening activity of singing and dancing. We were delighted to witness the show, with older girls practicing a dance and a poem, cheered on by their peers. Their hard work and dedication were evident, and we could sense their pride in their performance.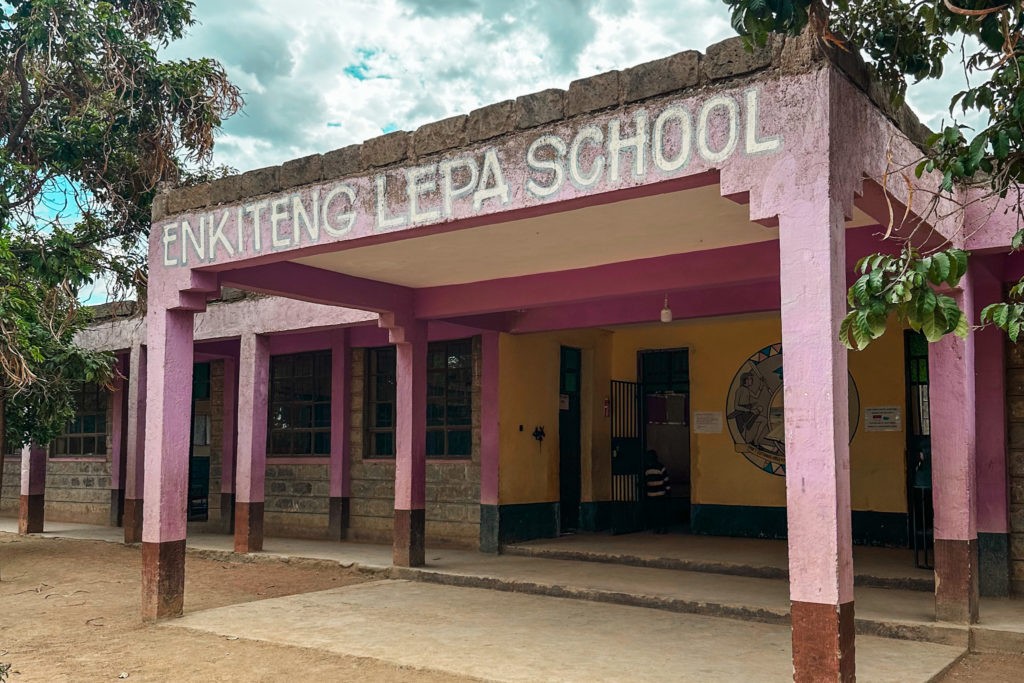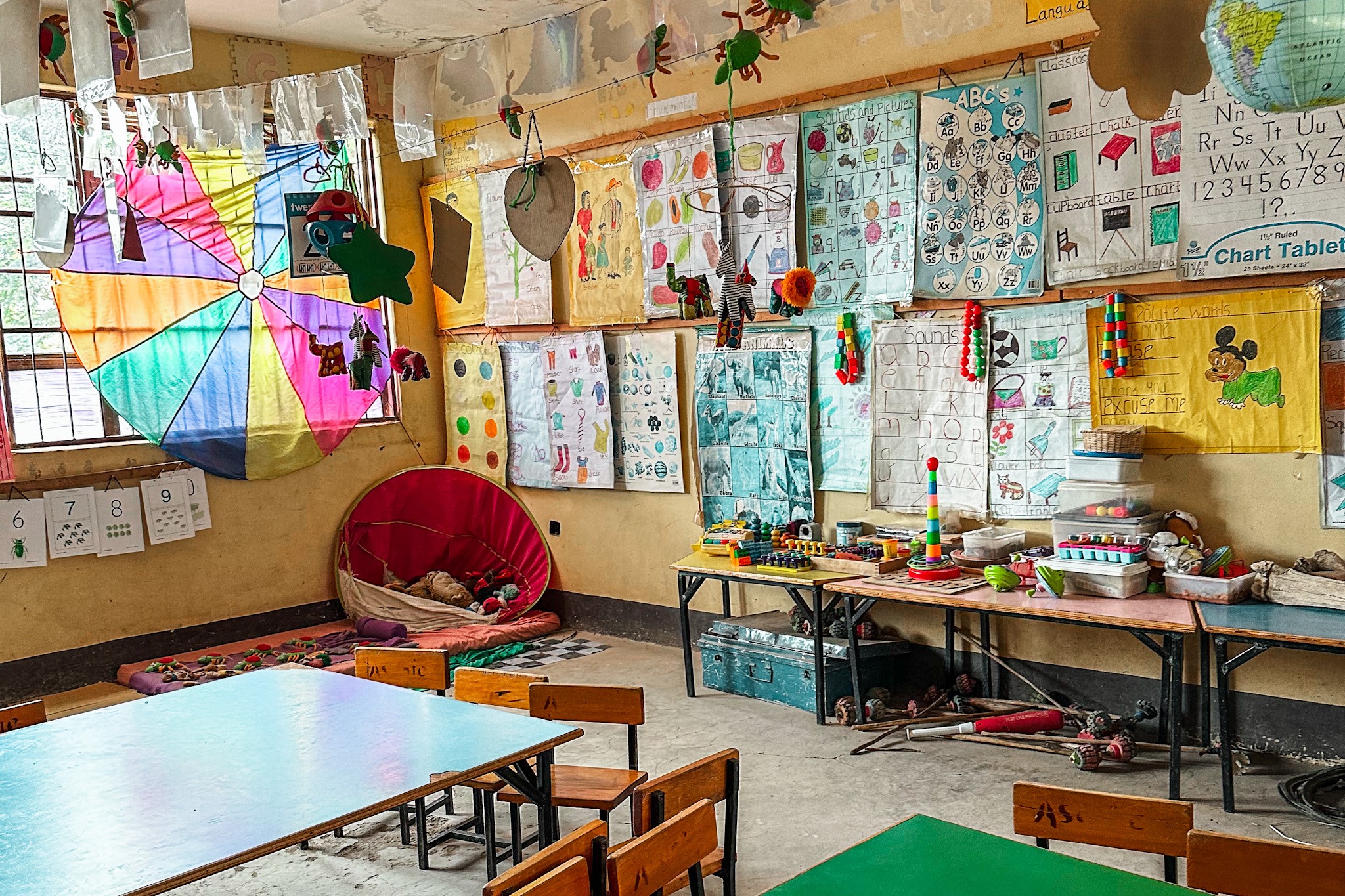 Of course, we also introduced ourselves to the children and they had a chance to ask us questions. We were amazed by the children's fluency in English. Starting from the first grade, they learn exclusively in English, which is evident in their impressive language skills.
What truly touched our hearts about the school was its dedication to nurturing independence and entrepreneurial spirit in the children. For instance, seventh graders asked for permission to cultivate a piece of land to grow vegetables for sale in the village, school, and to teachers. The school wholeheartedly supported their endeavor, enabling the children to learn valuable life skills – from earning money and negotiation to taking care of their property. They also learned firsthand the challenges, like coping with dry plants during periods without rain.
Inspired by this initiative, other children have been motivated to embark on their entrepreneurial journeys. The sixth graders, for instance, are eager to start raising chickens, considering them easier to care for than plants. There's a slight concern about the potential noise from the chickens. But the school remains supportive, emphasizing the importance of learning from experiences, even if not everything goes smoothly.
Our visit to the school really impressed us. It was great to see the dedication and passion invested in nurturing these young minds and empowering them to create a brighter future for themselves and their community.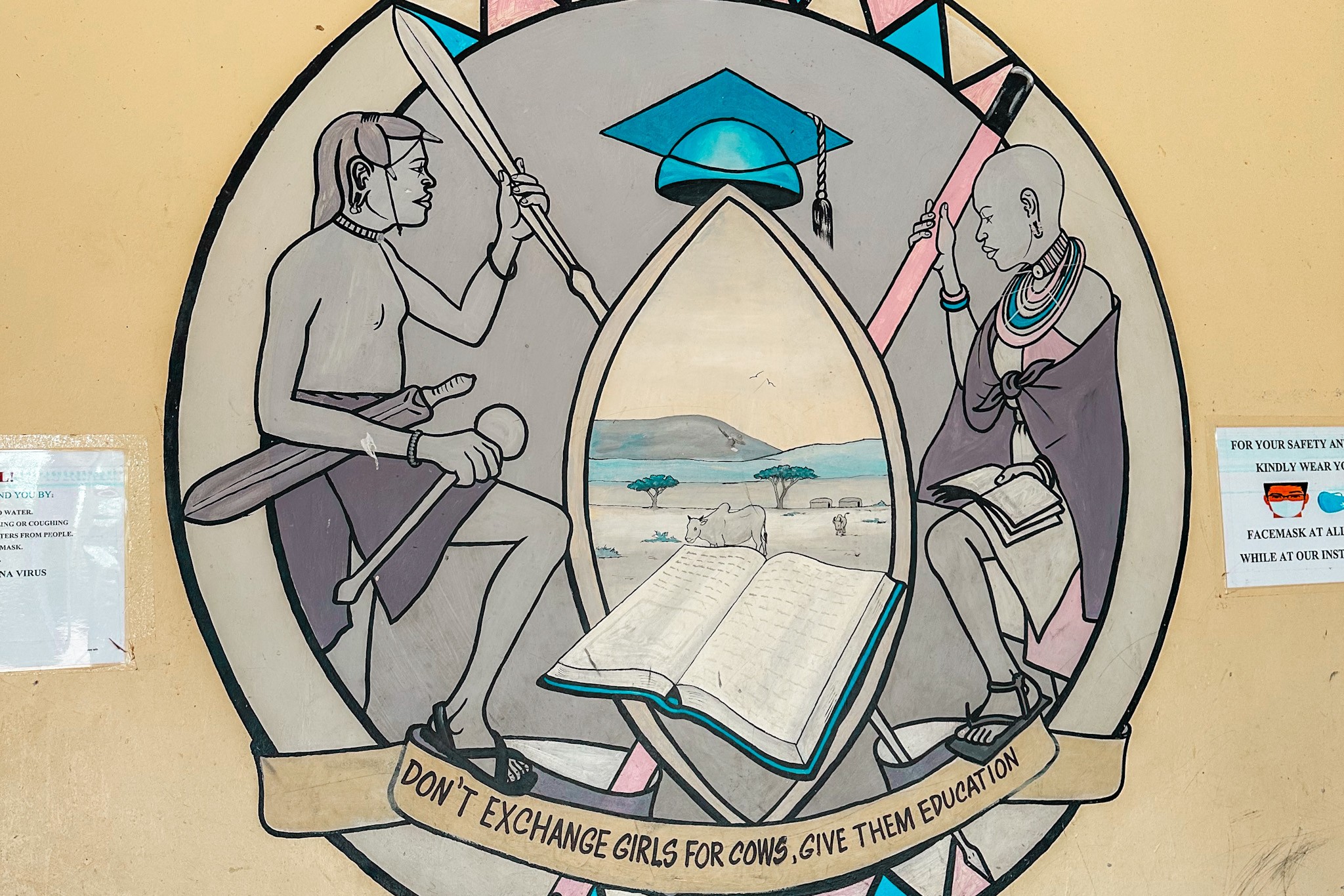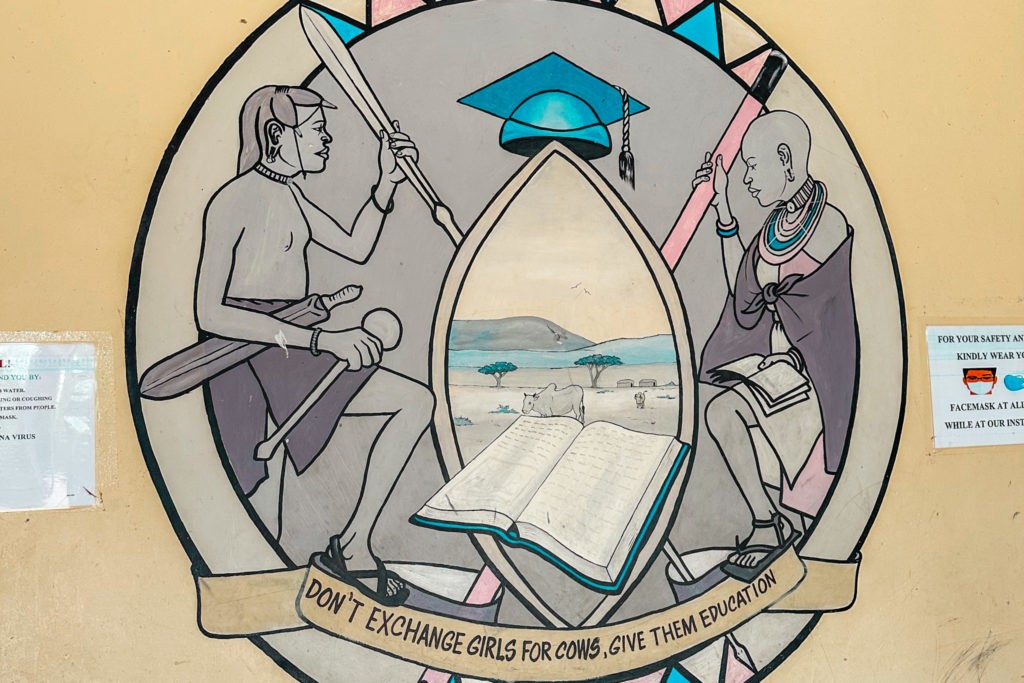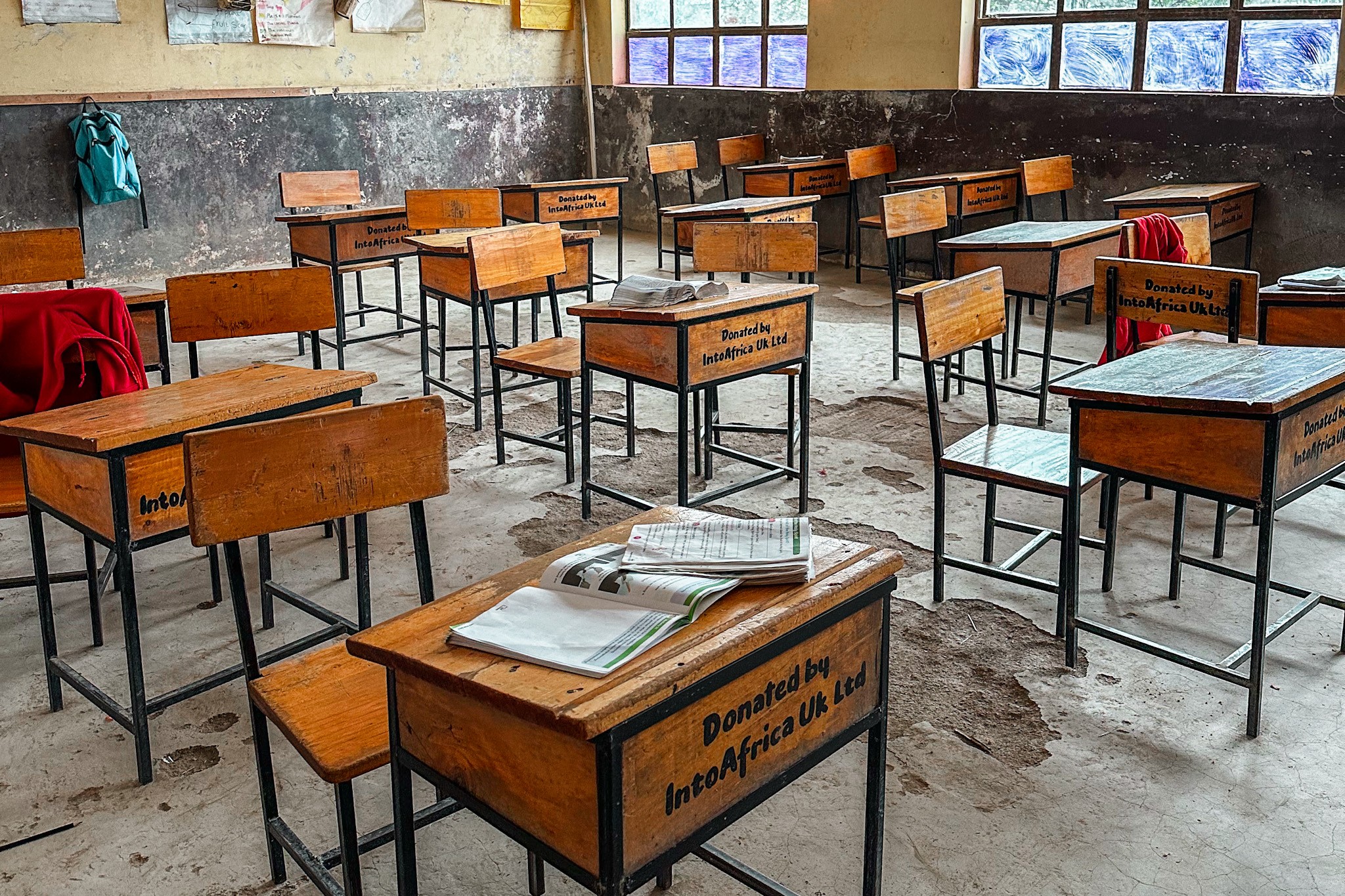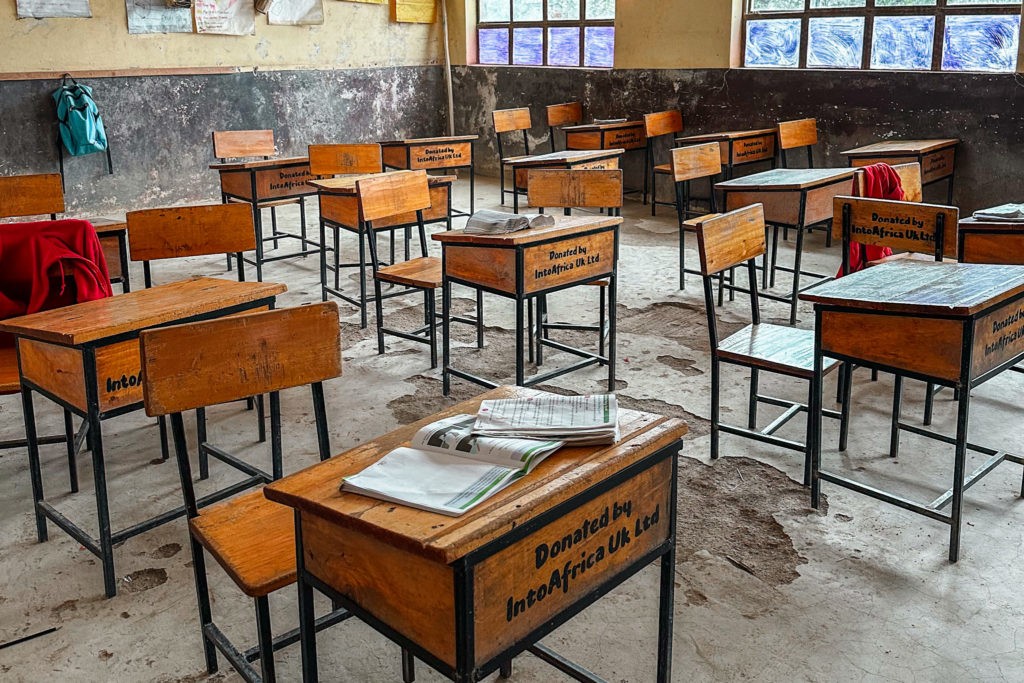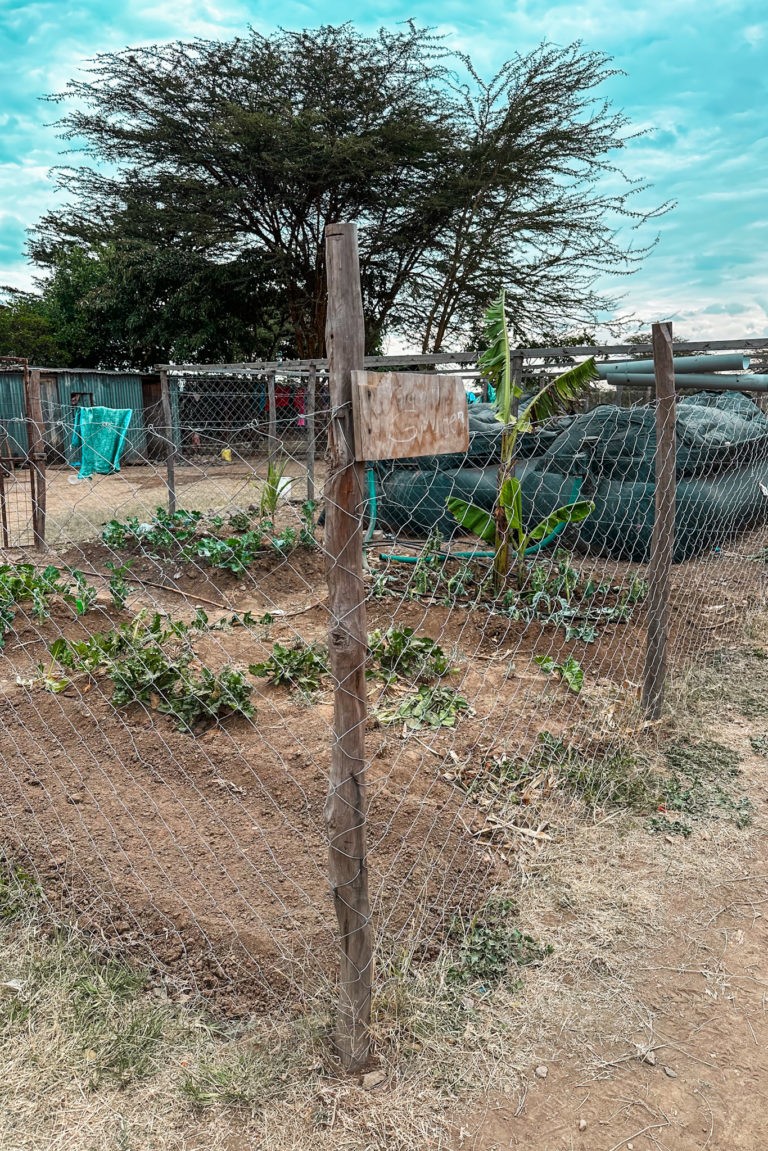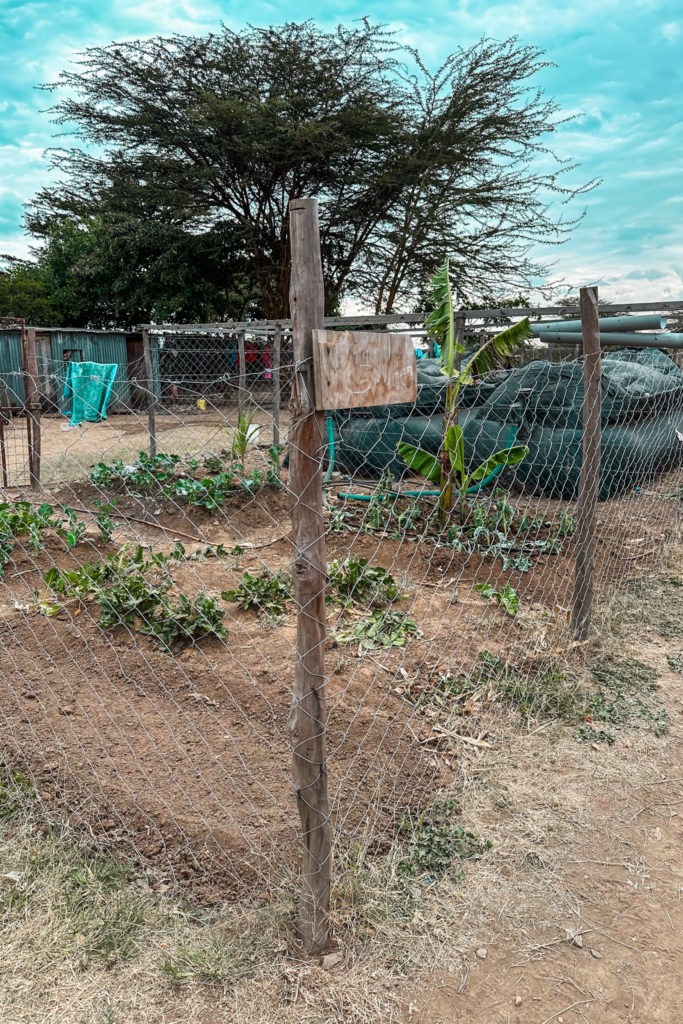 Becoming a Maasai Warrior
As we made our way to the school, Fred, our Maasai warrior guide, wanted to bring us by how to throw a spear. The challenge: to throw the spear so skillfully that it sticks firmly in a tree. To our amazement, Jens was a natural, nailing the technique with surprising ease! Then came Laura's turn, and let's just say, her throwing skills were… "unique." Her first attempts missed the tree entirely. But Fred did not let Laura to give up, and after a bit of practice and plenty of laughs, she triumphantly watched her spear hanging from the trunk. Yay!
Sometimes, small "battles" break out at the campsite to demonstrate the Maasai way of fighting. As we were enjoying breakfast, we couldn't participate, but we observed the playful spectacle from our campsite. The children appeared to be having so much fun. In the end, the Maasai warriors sang a few war songs, adding a lovely touch to the whole experience.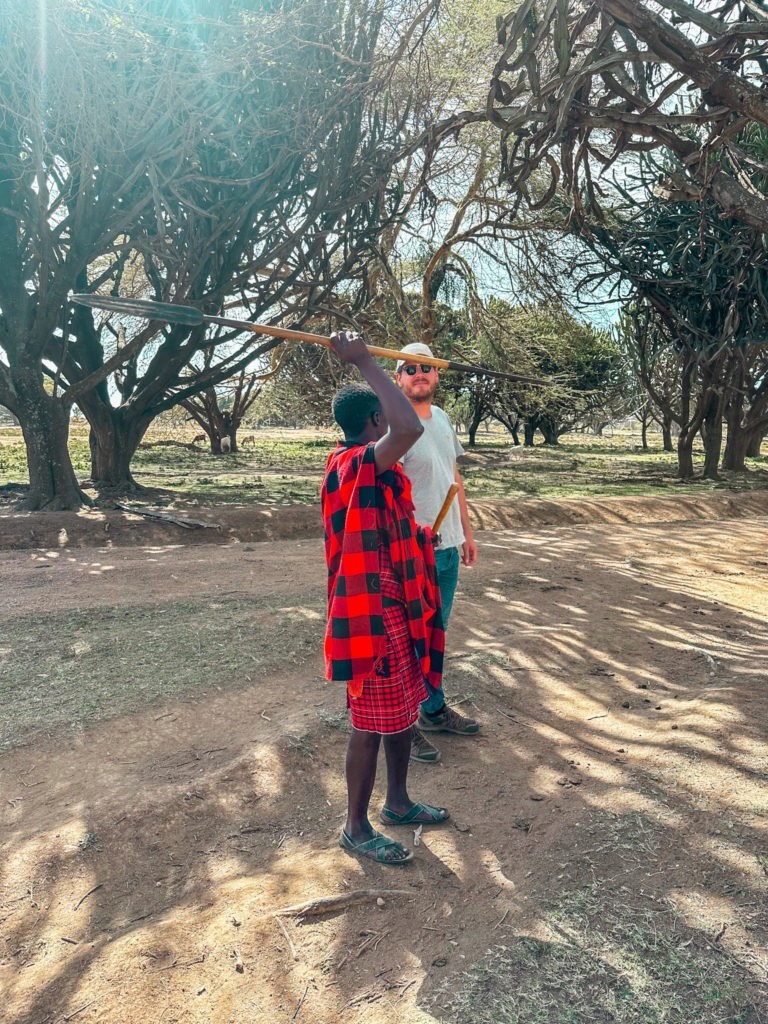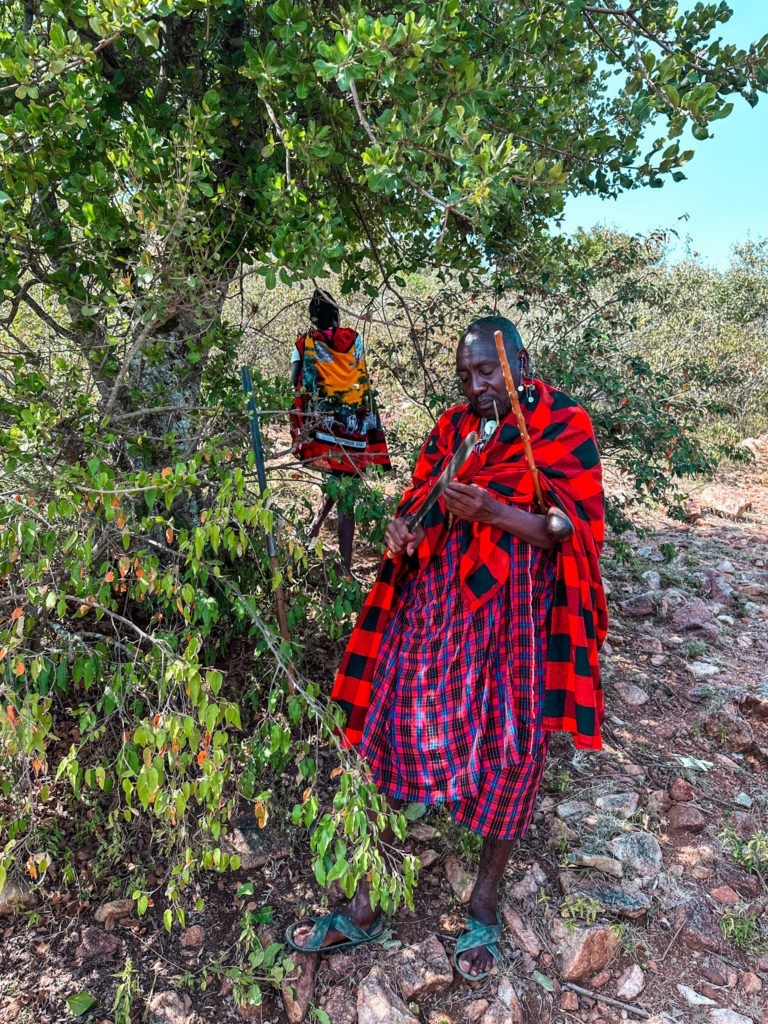 Every evening, just before it is getting dark, the staff starts a big campfire near the main house. Sometimes they light the fire in the traditional way, by rubbing a stick between the hand palms. Just as we had seen in Namibia. You should try it out, but it is definitely not an easy ways to light a fire. 
Then everyone gathers to the fireside to wind down the evening calmly. Also Susan and the staff, as well as, sometimes Salaton will join. On some evenings the warriors start to sing. Maasai singing is a special part of their culture, helping them remember their history and bringing the community together. They use songs to pass down ancestral stories, share knowledge, and celebrate life's milestones. It's like a magical link between their past and today. Maasai singing is often accompanied by rhythmic dances, creating a mesmerizing synergy of sound and movement. Their songs talk about their fearless warriors fighting lions and how much they love their land and animals. 
It is hard to put this experience into words. The ancient rhythms will enchant you, drawing you into the music and forget everything around you. Unconsciously, you begin to move in harmony with the warriors, and before you know it, you're joining in their singing. Almost magically, these rhythms infuse your soul, and you may find yourself humming as you head to bed.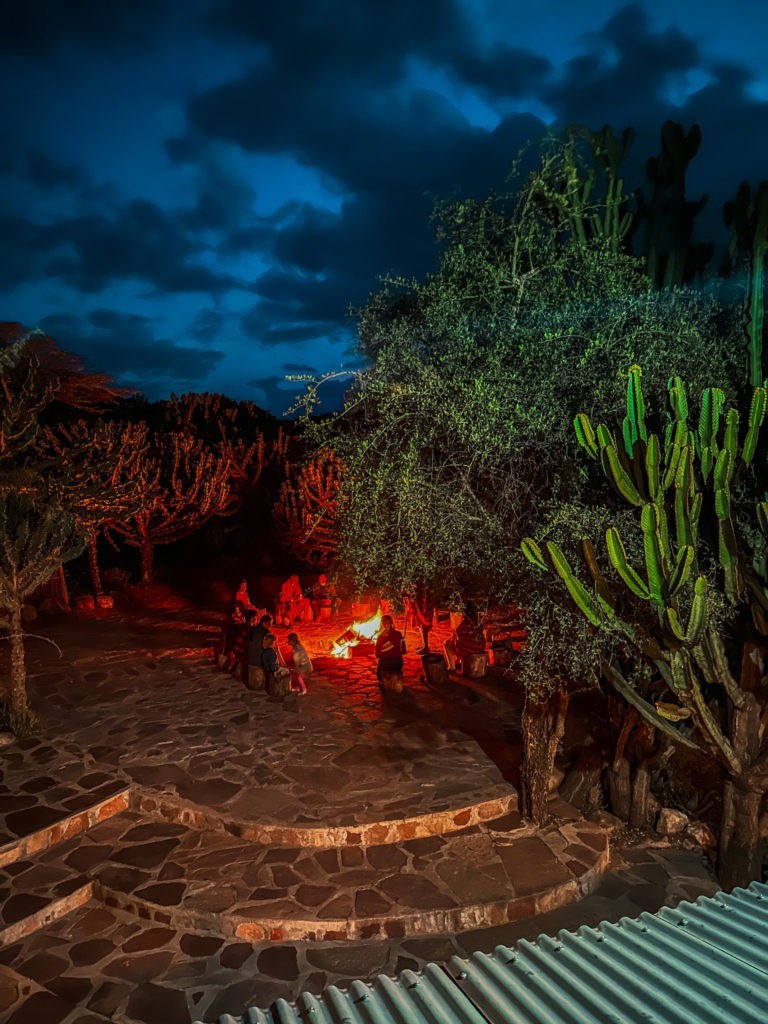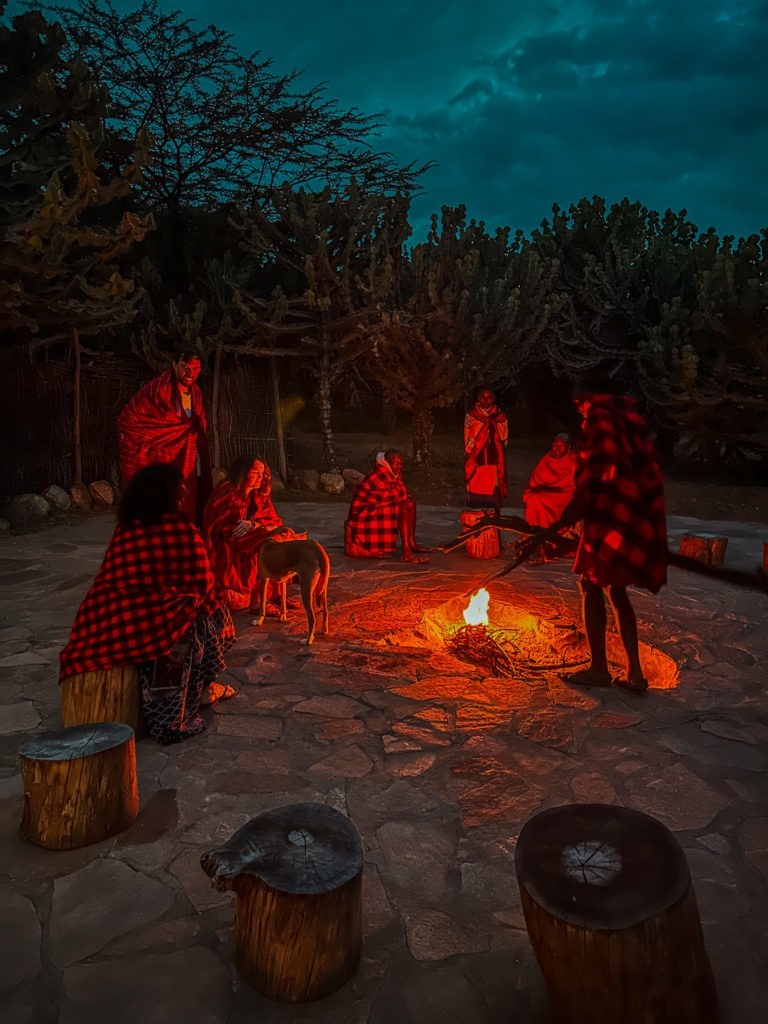 Accommodation at Maji Moto Maasai Cultural Camp
As we were touring Kenya in a 4×4, we simply pitched our rooftop tent at the campsite. There were plenty of trees providing shade from the sun, and the staff would come by every evening to light up some lanterns so it wouldn't be too dark. Interestingly, other tourists were quite curious about our tent, often asking for permission to take pictures. It felt like we were an attraction ourselves.
Maji Moto Maasai Cultural Camp provides several other accommodation options. You can choose to stay in Luxury Cottages with private bathrooms or in the traditional Manyattas, crafted with natural materials in the authentic Maasai style. Alternatively, the camp offers safari tents with comfortable beds. Adventurers can even opt for a unique experience sleeping beneath the stars in the heart of Maasai land. There was a couple going into the bushes during our stay, but unfortunately they had already left, once we woke up, so we could not ask about their adventure. Still, maybe we will try it out next time when we are not so tight on the budget :).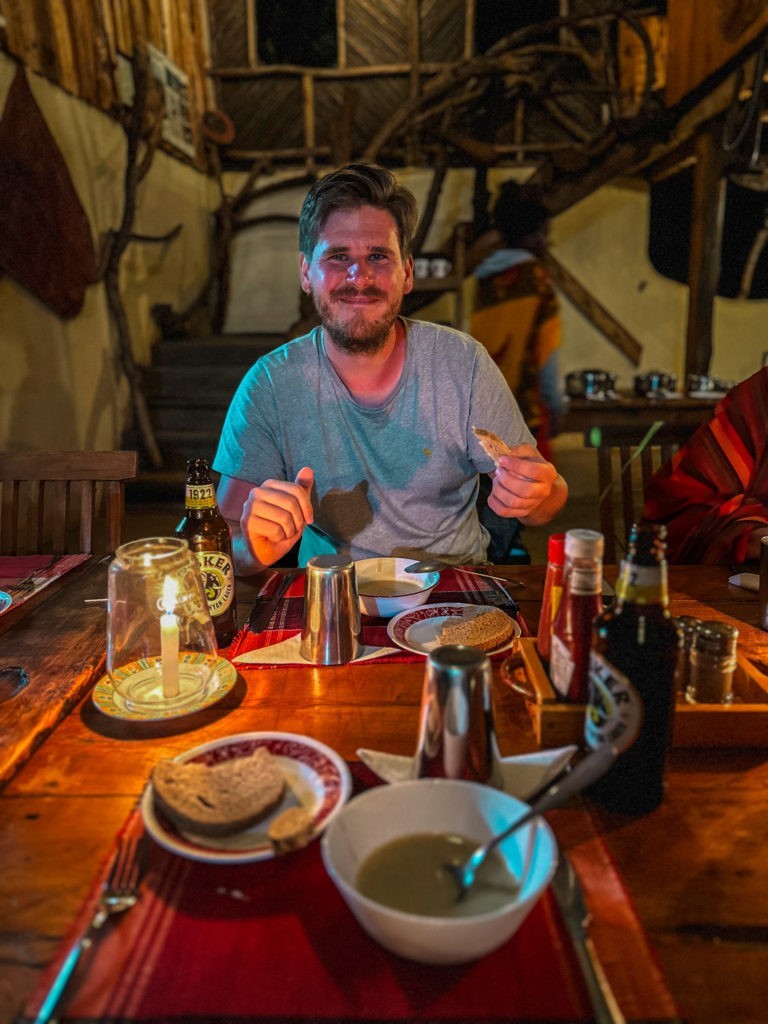 How to Get to Maji Moto Maasai Cultural Camp
Your visit to Maji Moto Maasai Cultural Camp can be perfectly combined with your safari in Maasai Mara National Reserve. Maji Moto lies only about 60 km from the Sekenani Gate which is the main entrance into the park. The Maji Moto Maasai Cultural Camp itself can be reached easily by car and signs lead you the way. Often people visit the place as part of a tour, so in case you are not travelling in Kenya by yourself, look out for agents offering the experience as part of their itinerary.