Welcome to Minca, a small little village nestled within the Sierra Nevada mountains and a perfect place to disconnect from daily life and recharge your batteries.
It's a place where you can find yourself swimming next to waterfalls in the jungle, enjoying amazing views over rainforesty mountains and strolling around the many boutiques offering beautifully handcrafted trinkets or drinking a hot cup of coffee after a visit to the local plantation.
We've spent almost a week in this beautiful, yet a little hidden, village and collected for you the best things to do in Minca.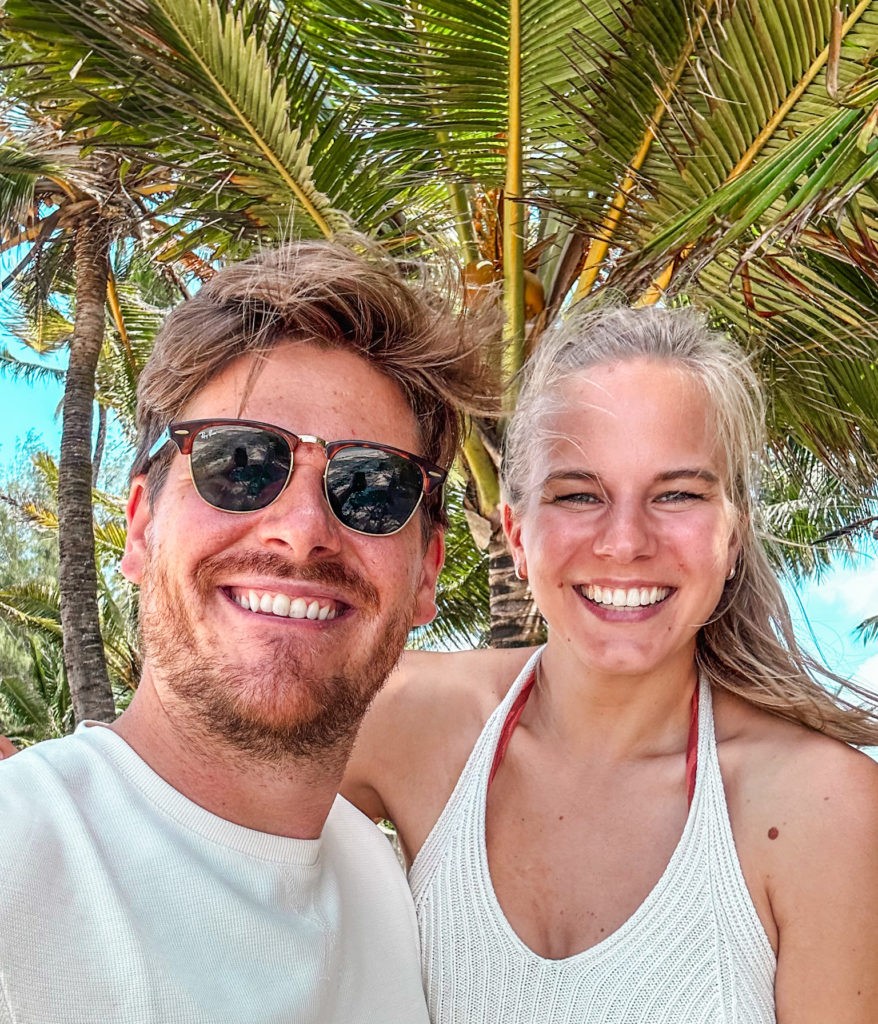 We hope you enjoy our travel stories, guides and tips! If so, please consider supporting our work.
5 Best Things to do in Minca
Minca is a tiny village located not far from Santa Marta that only in recent years gained in popularity among other travellers. It's the perfect place to relax and unwind and, hence, there aren't too many things to do in Minca village. However the surrounding area offers more than meets the eye.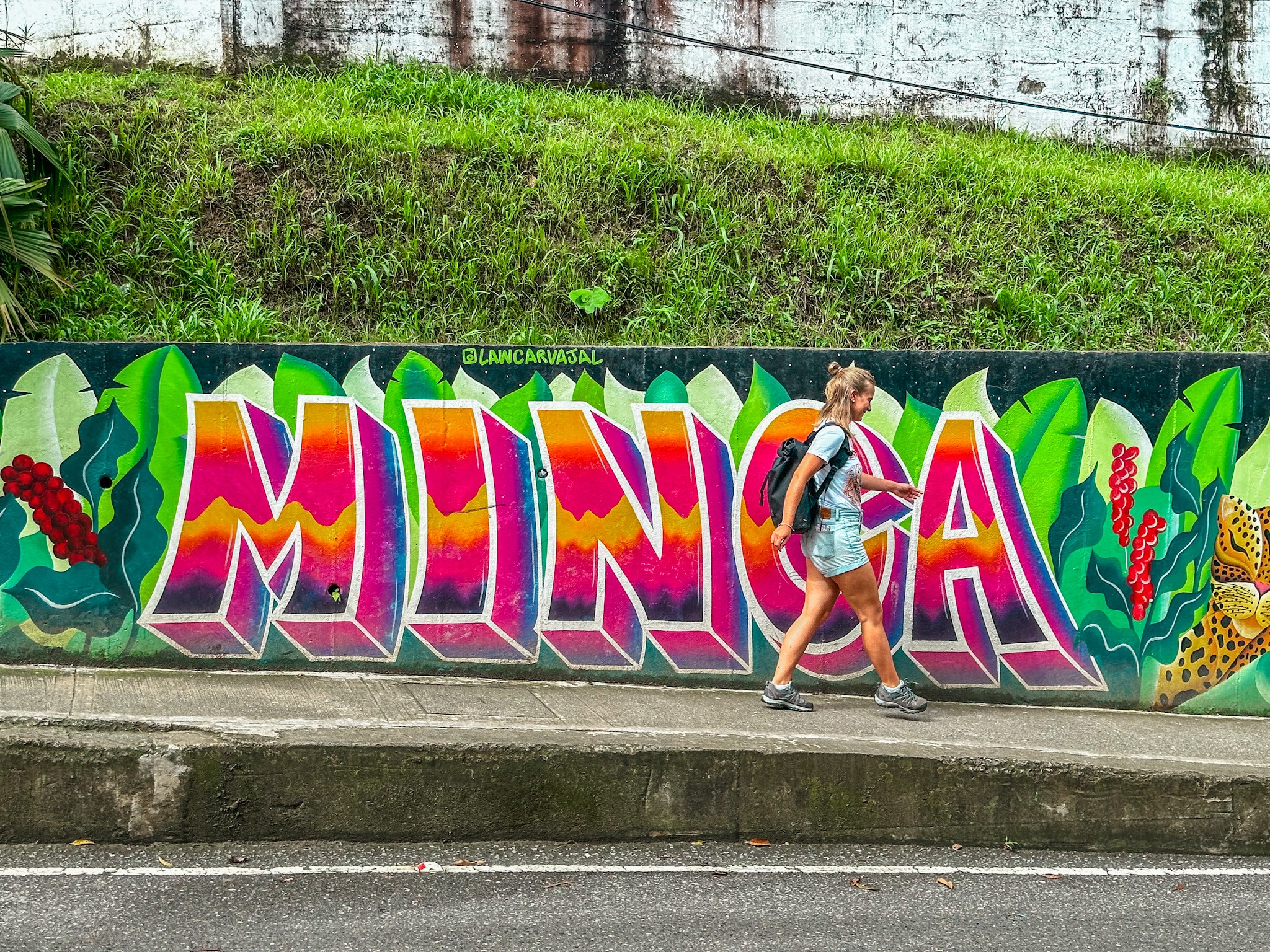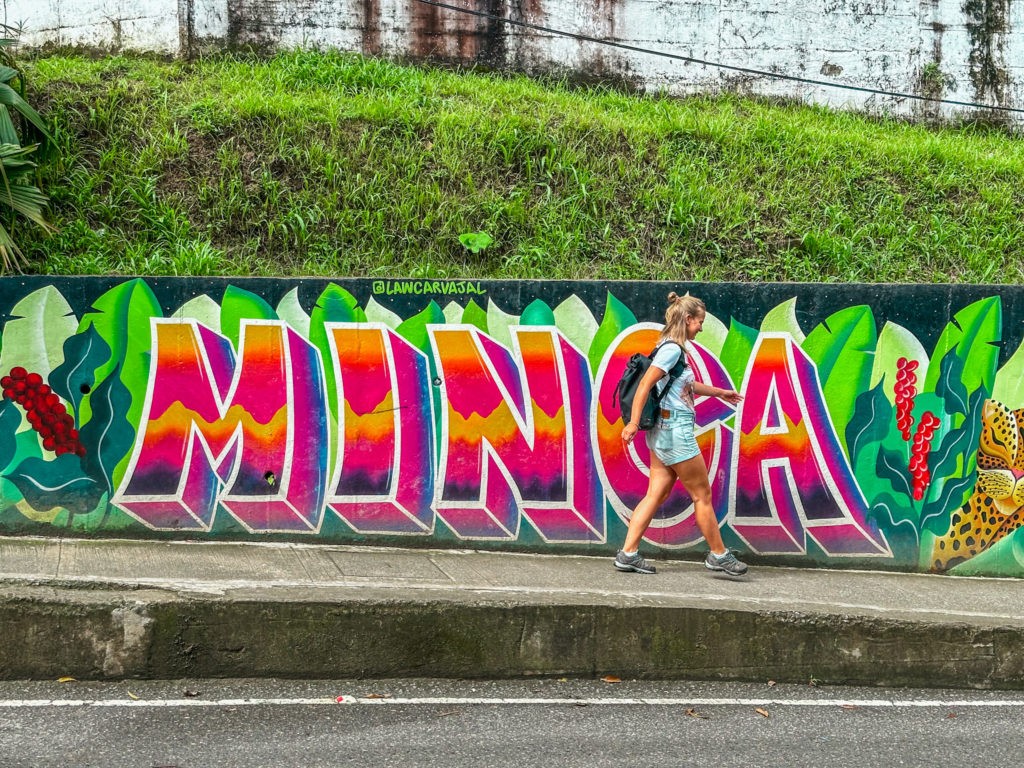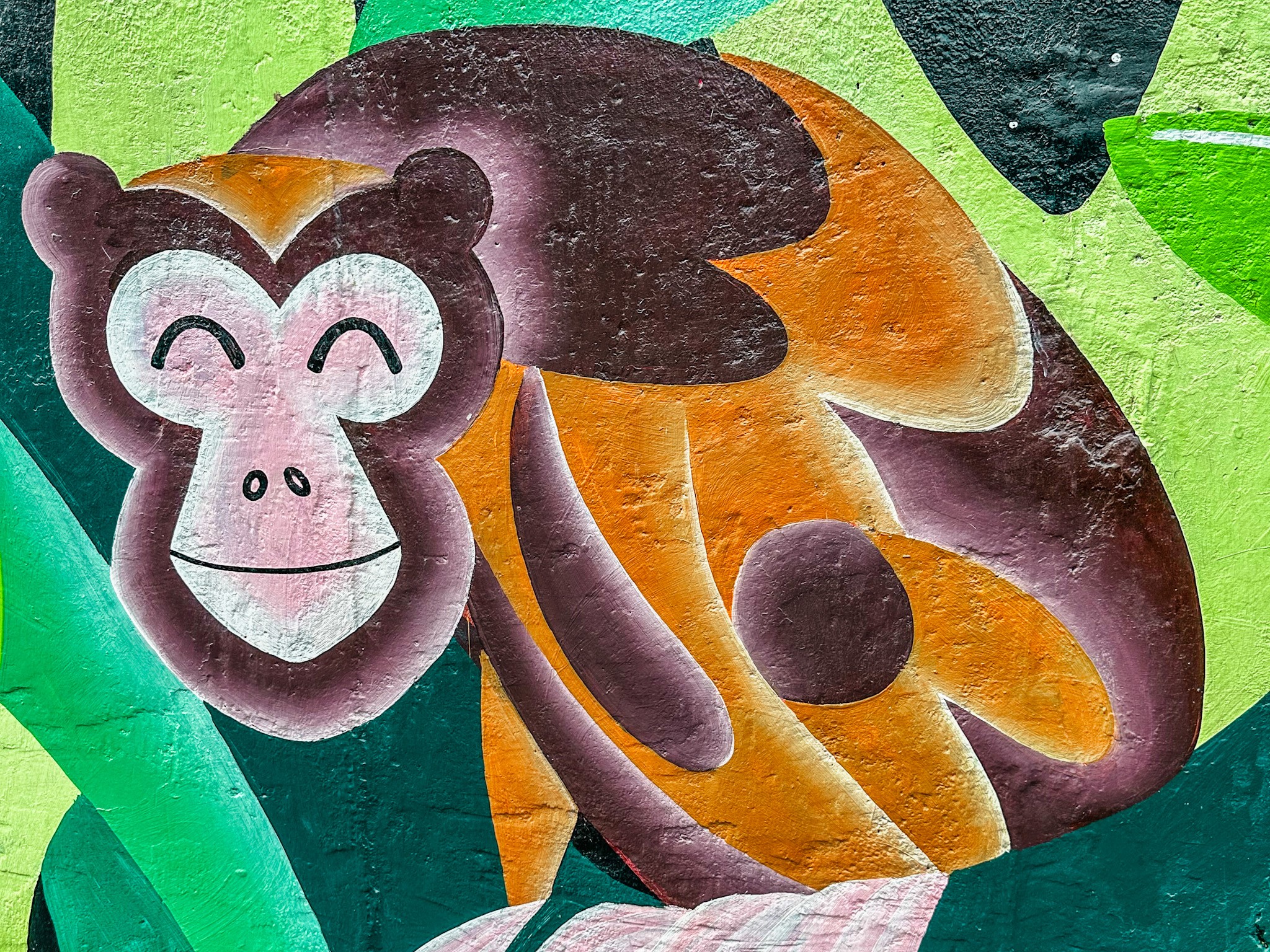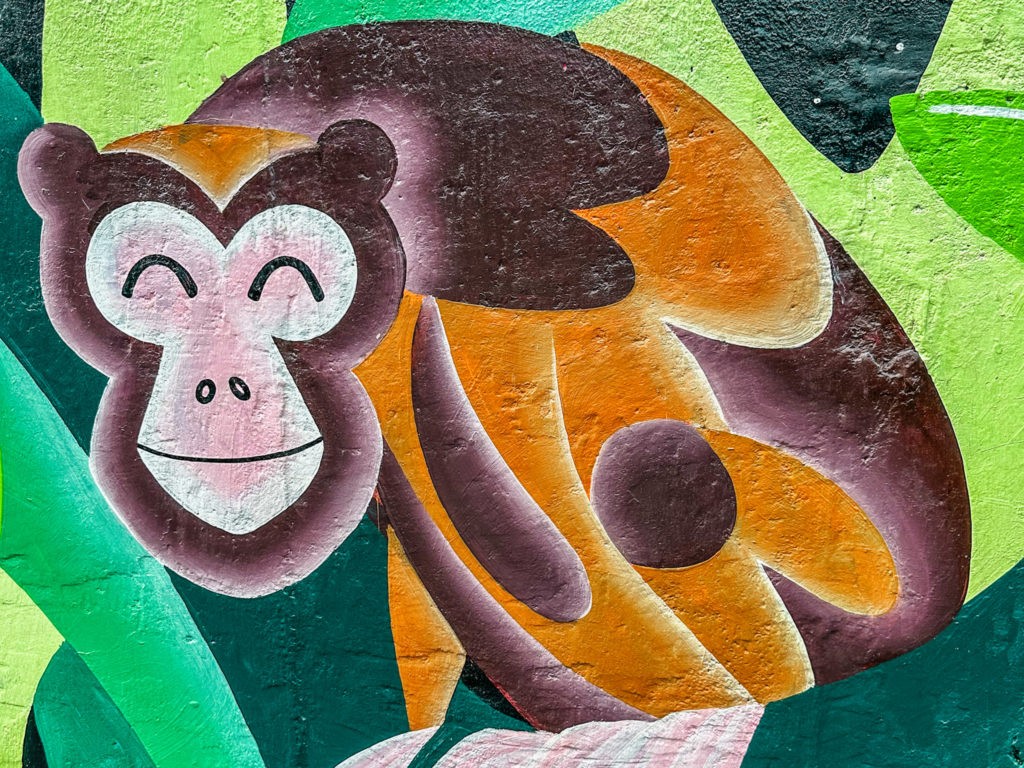 1. Visit the Marinka Waterfalls
A visit to the Marinka Waterfalls in Minca is definitely a must-do while you are in the village. The waterfalls are beautiful. You can swim around in the lower falls and get a natural shower in the upper falls, which is just perfect to cool down after a little hike. Also there are some nets in which you can relax and listen to the sounds of the waterfall.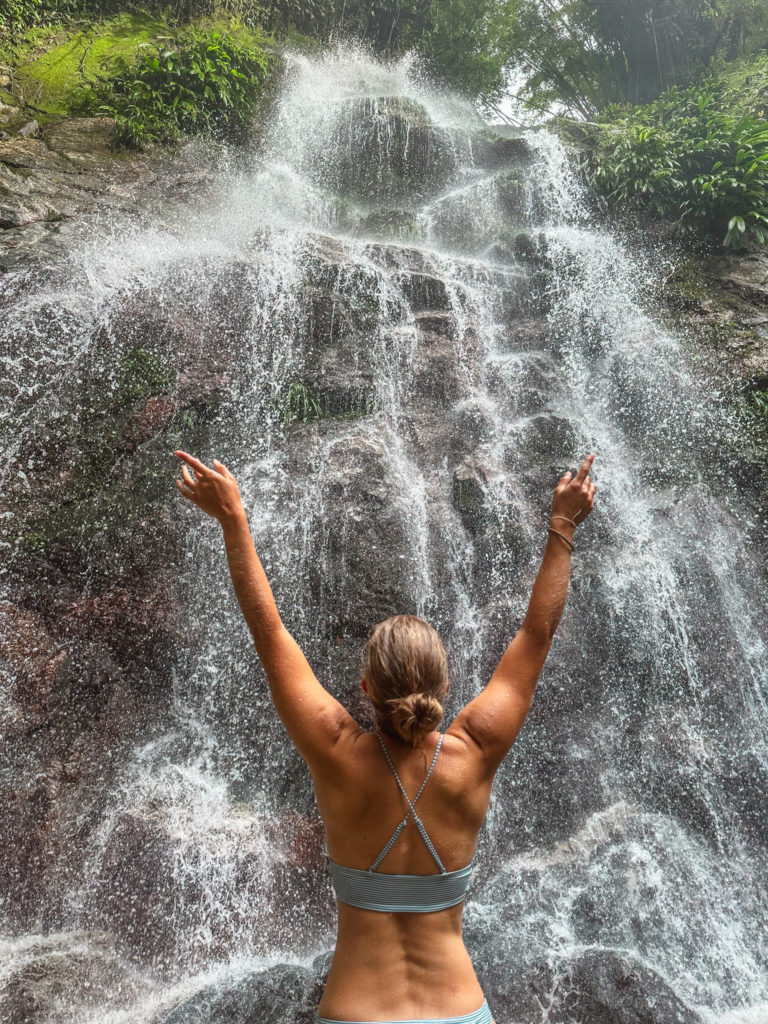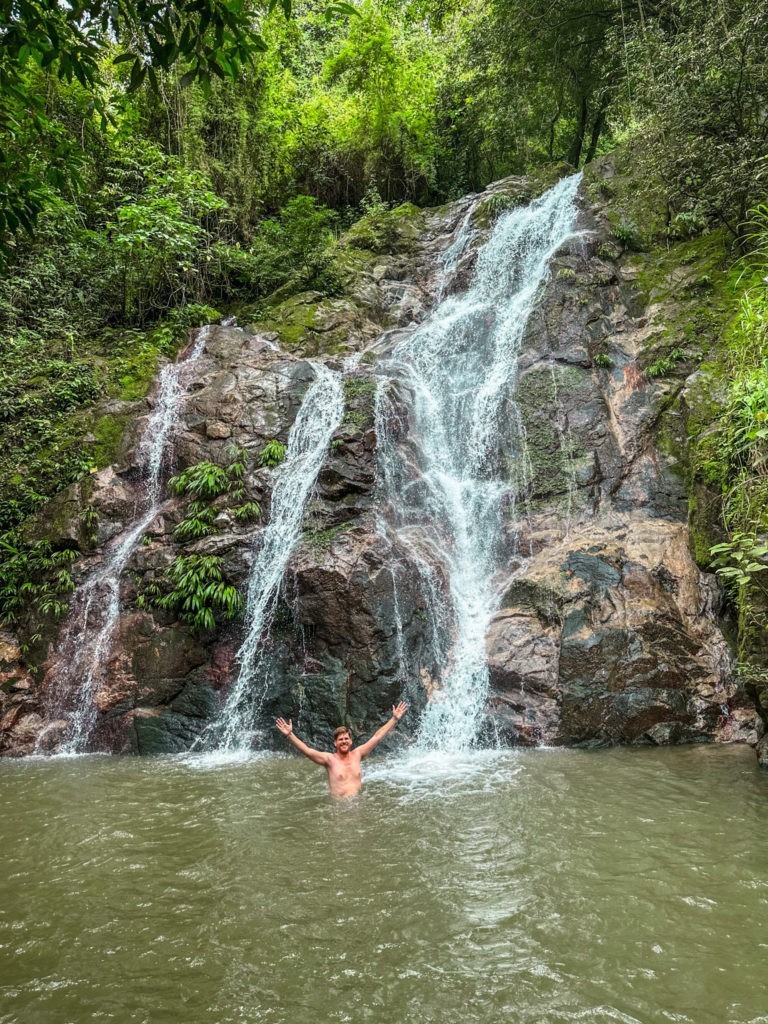 You reach the Marinka waterfalls either by Moto-Taxi from Minca directly or by following the road to the waterfalls. The Moto-Taxi costs 10.000 COP (2,5 USD) one-way for a 15-minute ride. If you decide to hike, it will take around 1 hour to reach the waterfall and another 45 minutes for your way back. The road to the waterfall can get muddy, so make sure to wear some good shoes and not your best clothes. Oh yes, and don't forget your swimwear 😉
The entrance fee for Marinka waterfall is 10.000 COP (2,5 USD) per person. They also have a small restaurant where you can buy some refreshments or food. Make sure to either arrive early, as from 10 a.m. it can get crowded, or late at around 4 p.m. like we did.
In case the journey to Marinka waterfall seems too much for you, there is another smaller waterfall just on the half way there – "Cascada Oido del Mundo". It is about 20 min walking distance from Minka and entrance is also 10.000 COP (2,5 USD) per person.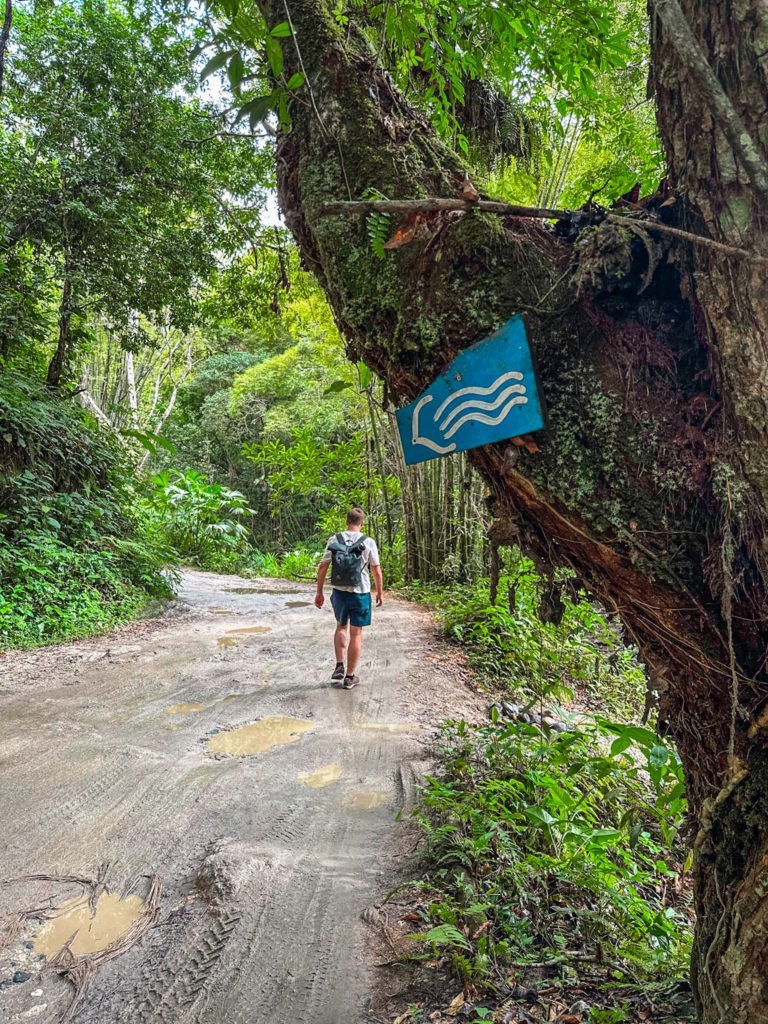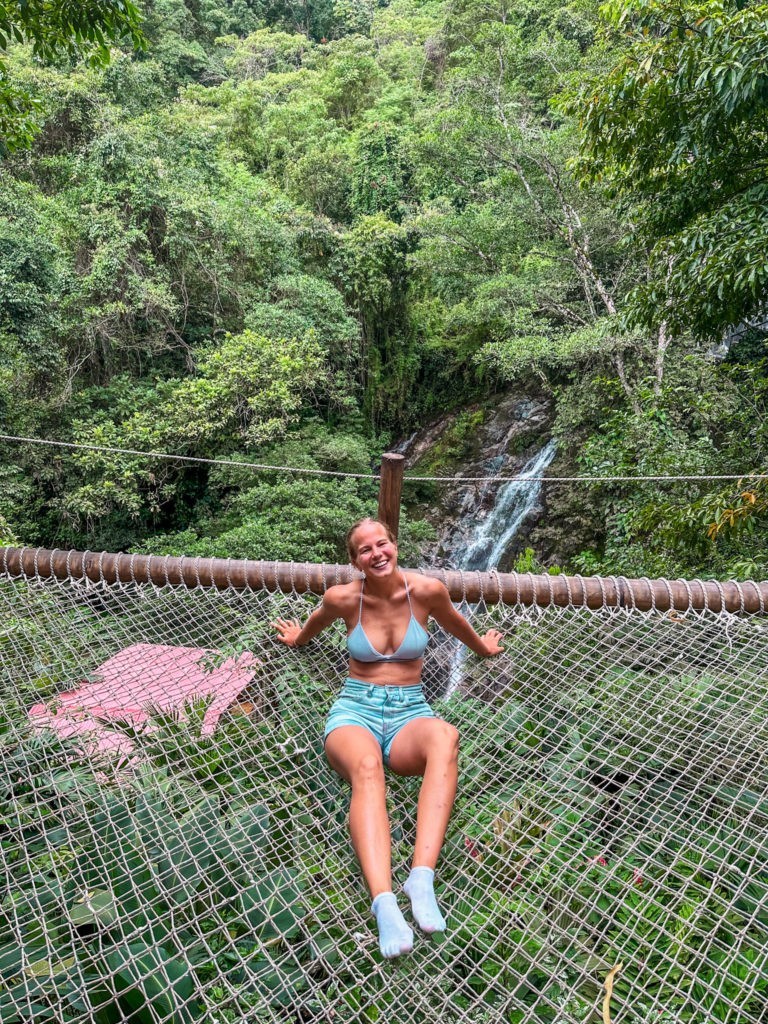 A trip to Colombia without drinking a coffee or chocolate would be, as if you go to America without eating a burger once. Why not spend a day visiting a coffee plantation to learn more about how one of the most popular hot drinks in the world is produced.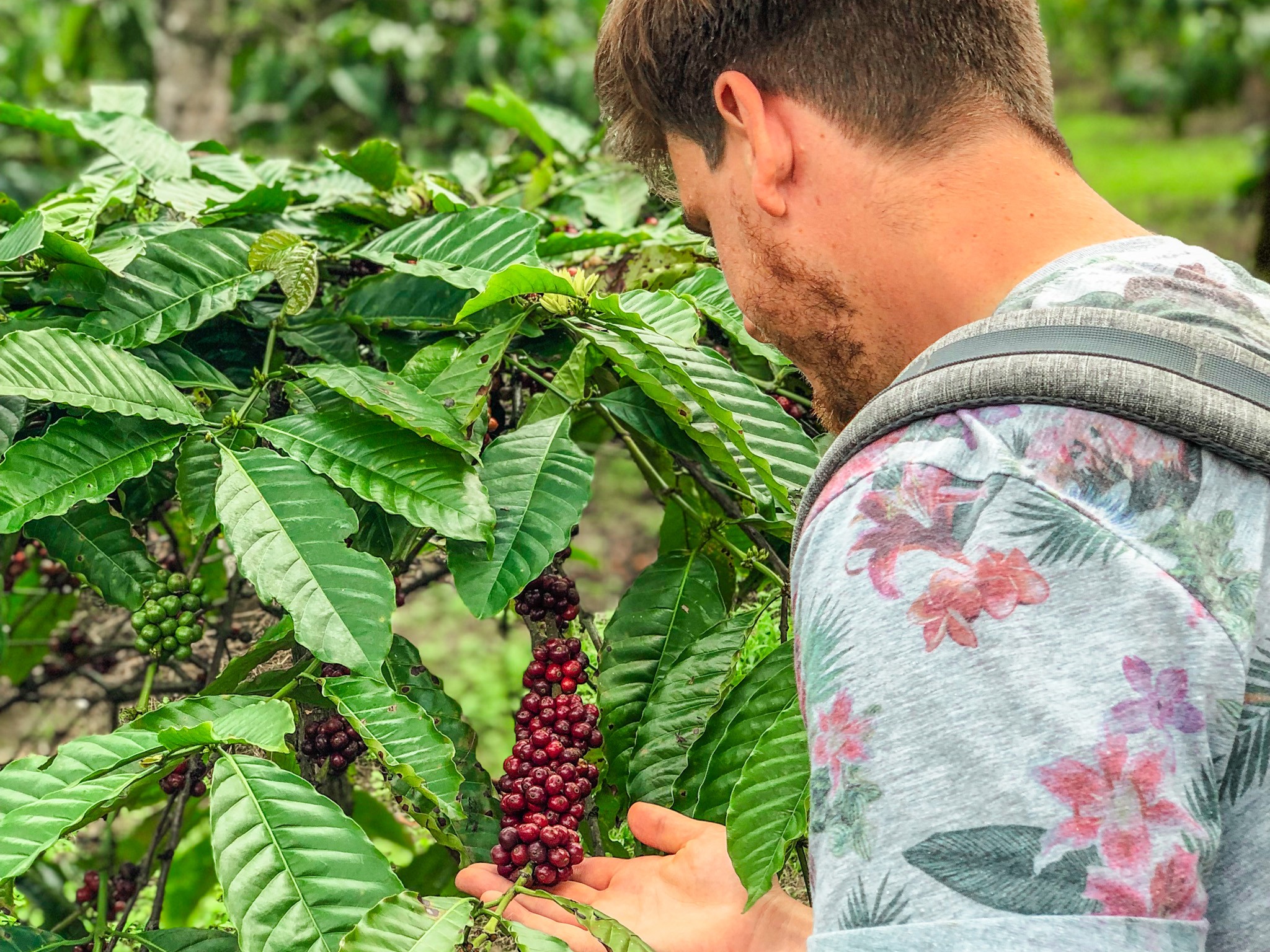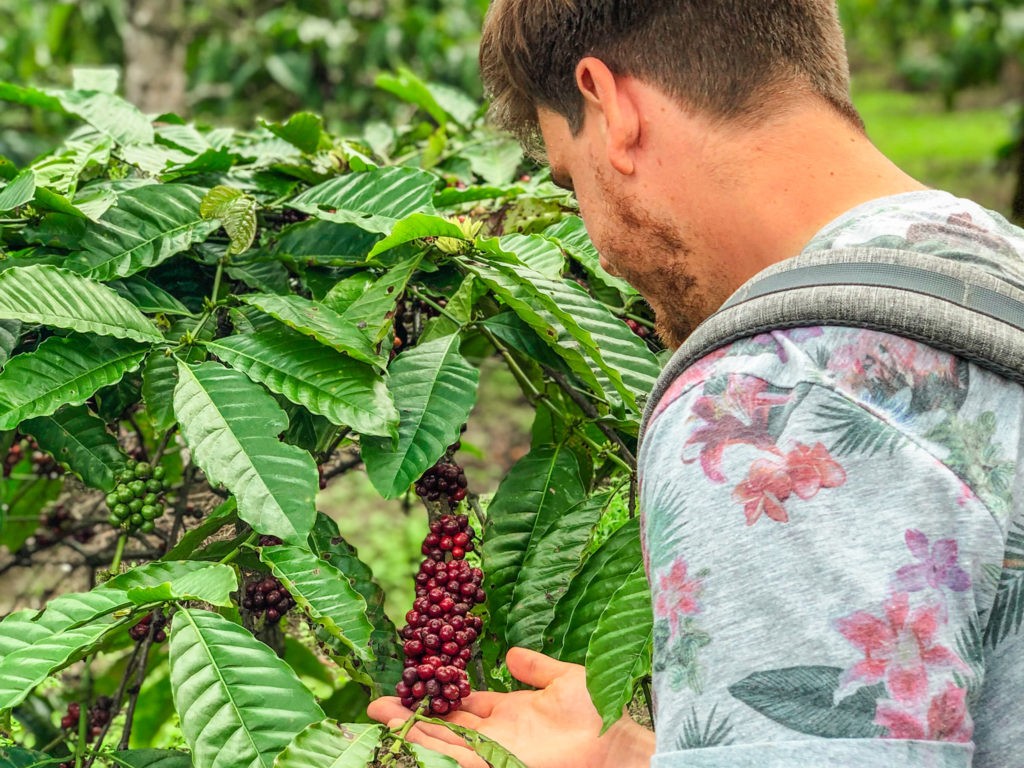 At the Hacienda La Victoria Minca, one of the oldest coffee farms in Northern Colombia, you have the chance to learn about how coffee was made and used in ancient times, as well as, how it's grown and processed today. Spend the afternoon wandering around the over 500 hectar large farm and enjoying your freshly brewed cup of coffee.
Tours at Hacienda La Victoria Minca cost around 10.000 COP (2,5 USD) per person. You can take a taxi or walk to the farm, which will take you around 1,5 hours from Minca.
Save on Pinterest to read it later.
3. Explore the Minca Village
With only 600 people living in Minca, it's a very small village. But it is where it's charm lies. If you have some time follow the main street Calle 1a and enjoy the beautiful restaurants, the small shops and stores of the city. The best time to visit the Minca village would be at evening, before or after your dinner.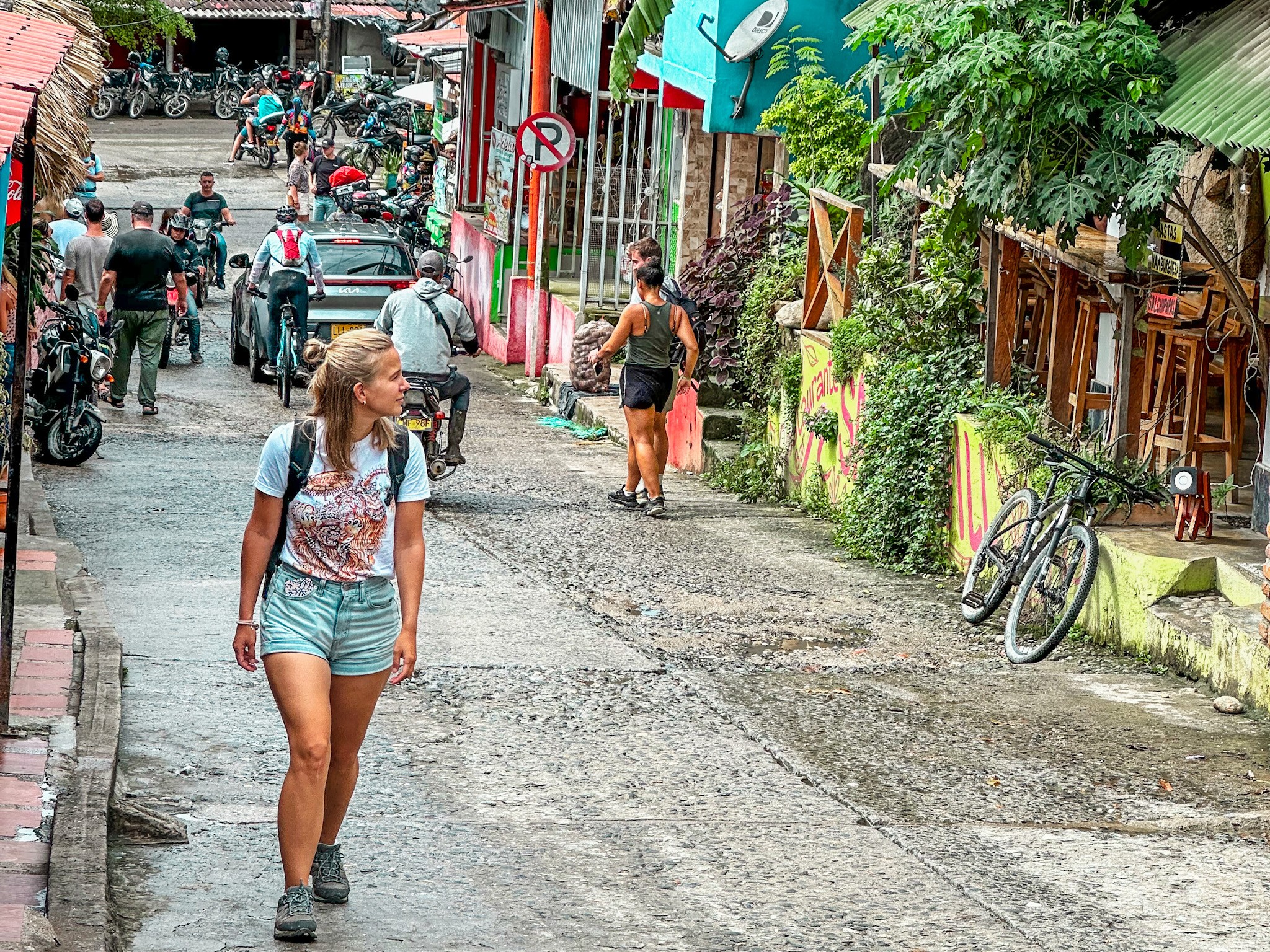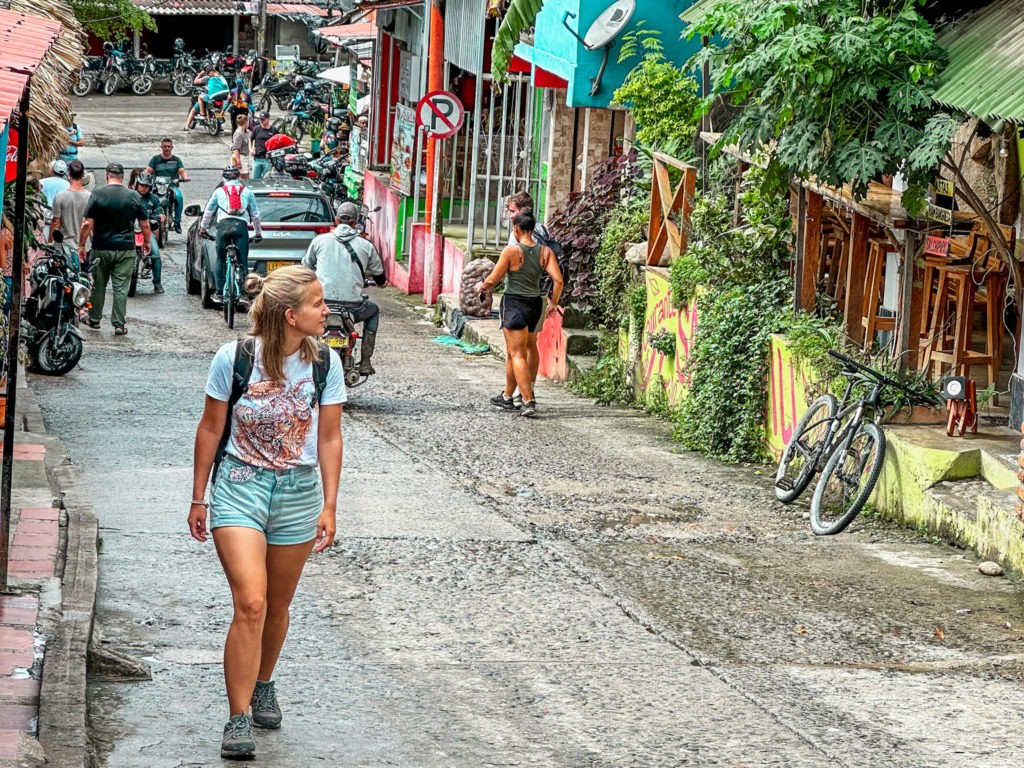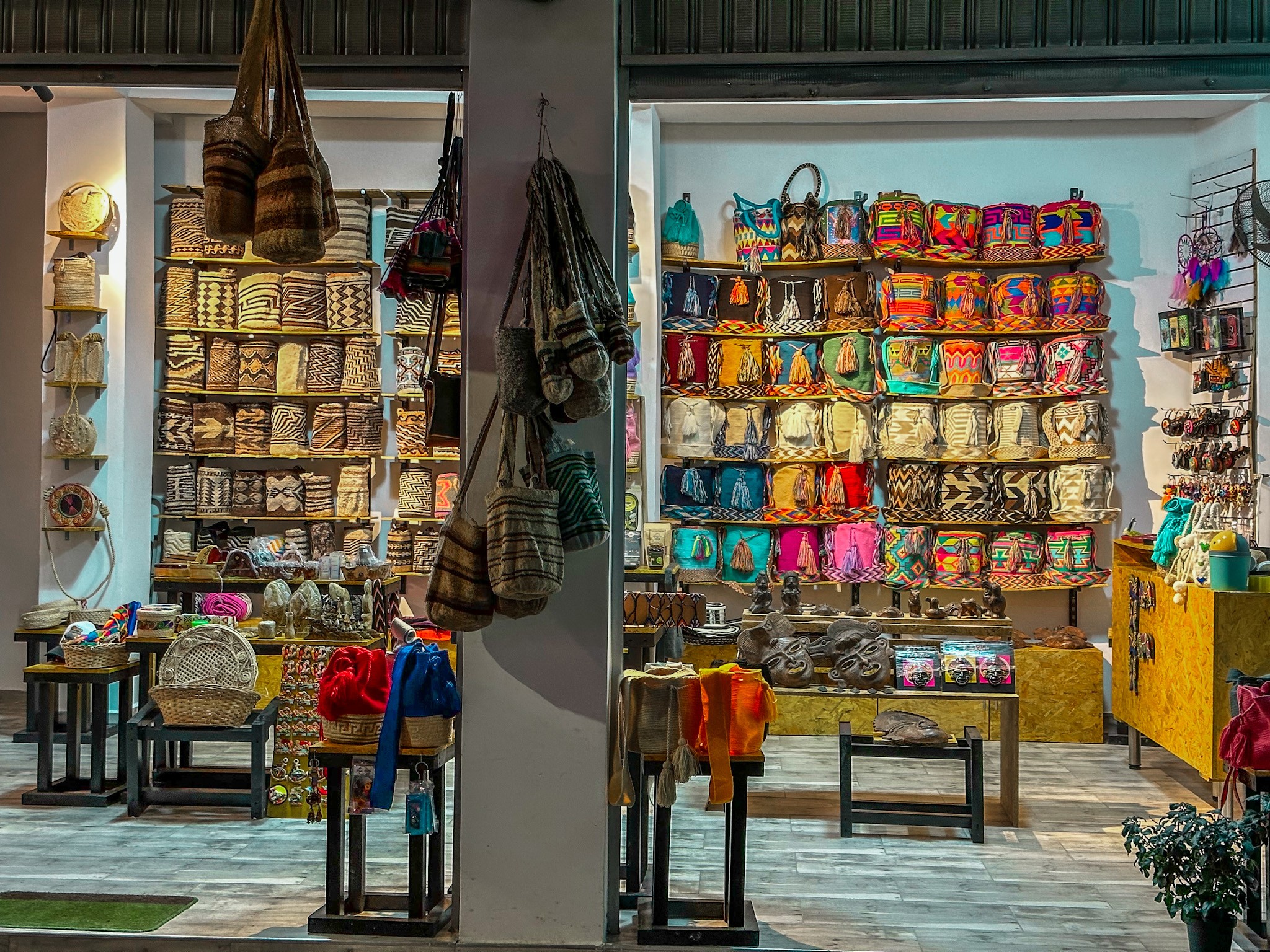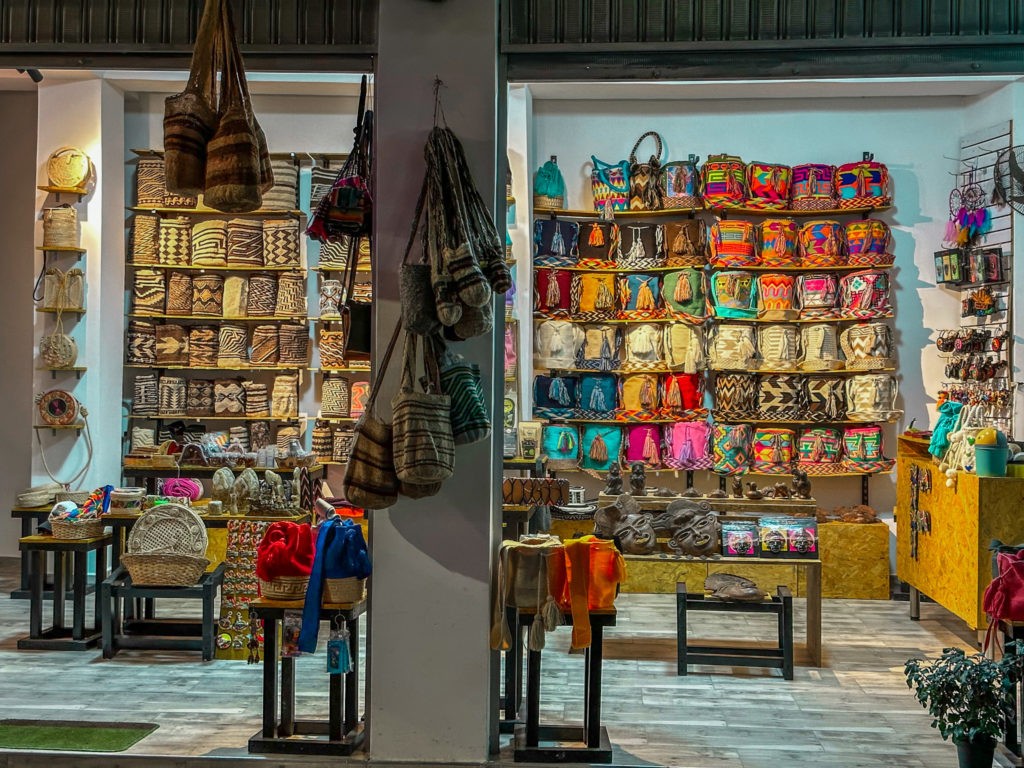 Minca is unlike most of the cities in Colombia – in a very positive way: It's calm and silent. You will be greeted by many different birds singing in the early hours as you wake up to your morning coffee or tea. Therefore it's no surprise that Minca is a perfect place to spot some nice and beautiful birds. If you are a bird enthusiast, unlike us, we're pretty sure you could call Minca a bird watching paradise.
Still we saw a lot of hummingbirds at breakfast and when we hiked to the waterfalls, we've seen some rufous-collared sparrows (yes, we looked that name up). Also colourful macaws can be seen there (that we only know from our local zoo) as well as the popular toucans (that we only know from Haribo's Tuttifrutti packaging ;).
In any case, picking up some binoculars and going for a bird watching activity will surprise you with how much wildlife is present in the Sierra Nevada mountains of Minca.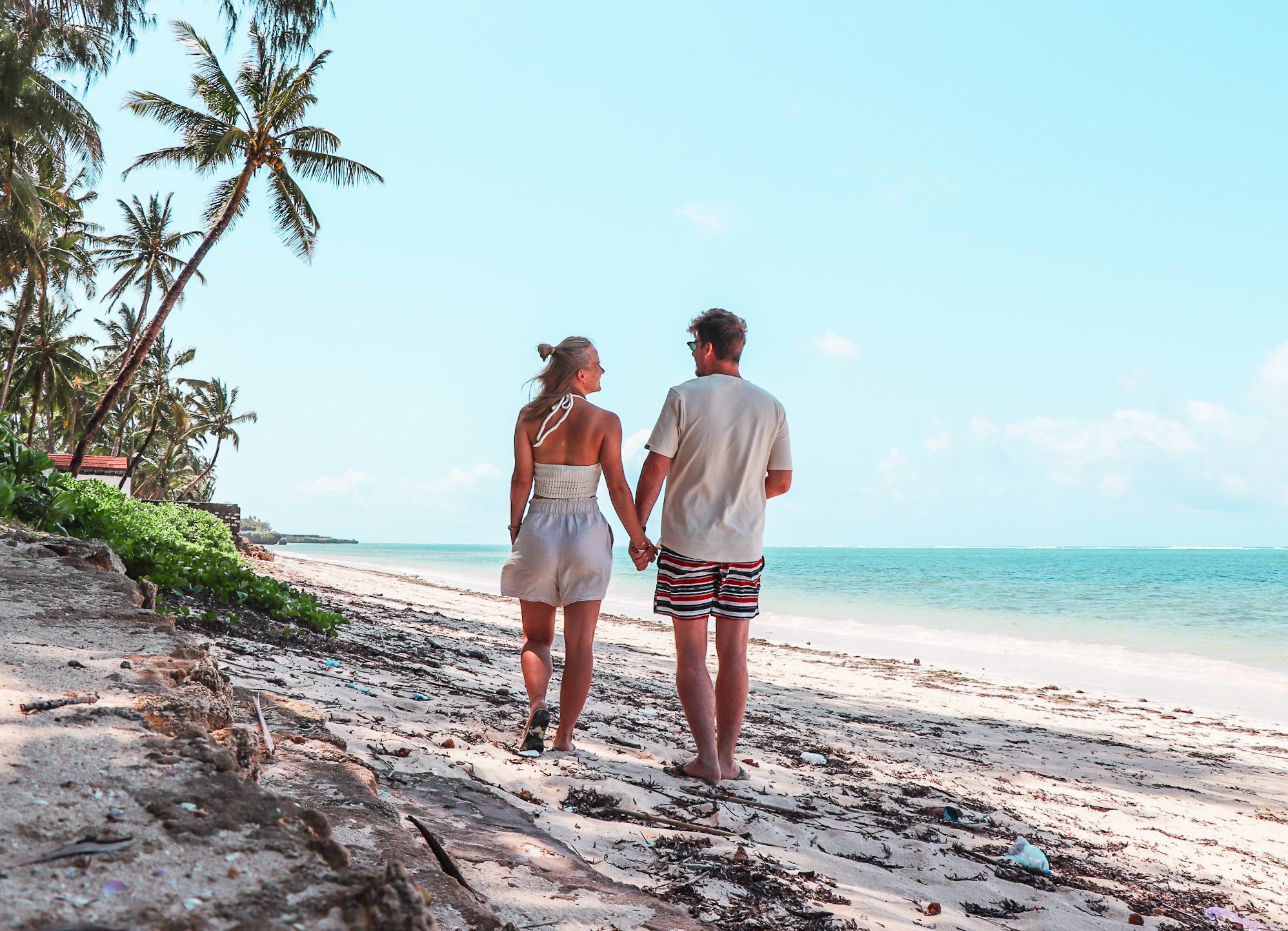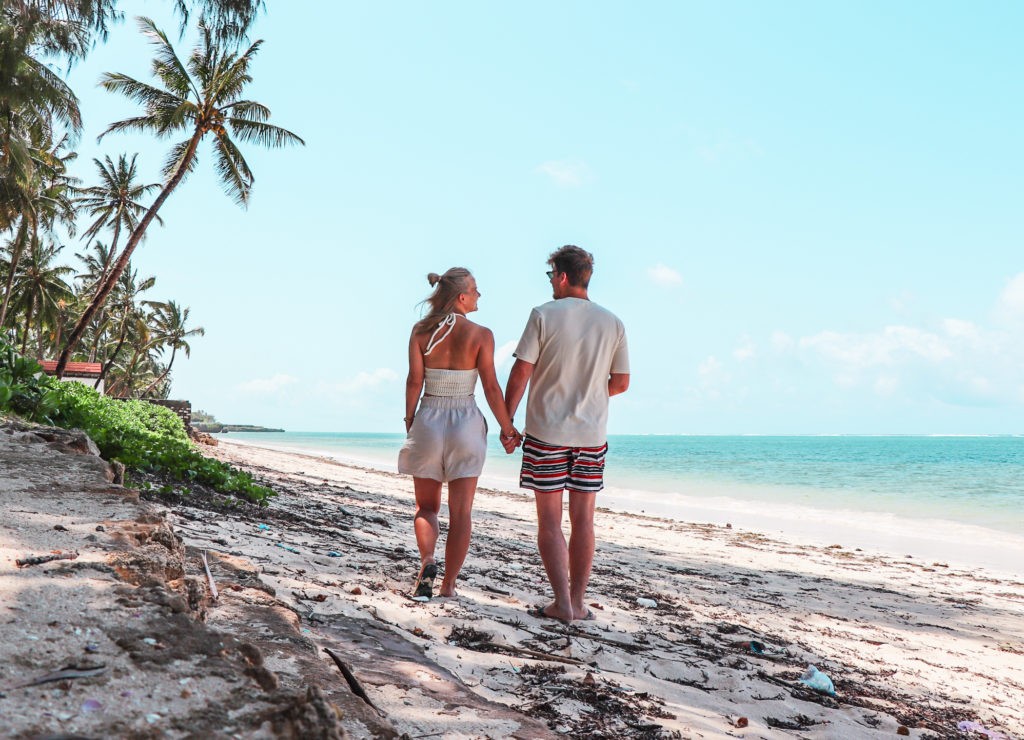 Minca offers plenty of hiking trails. That's why going out for a hike and exploring the area is definitely one of the best things to do in Minca. The most popular hike is the Los Pinos Trail which will take you to the mountains of Sierra Nevada. But beware, the hike will take you around 6 to 8 hours and is around 22km long. And as we had just returned from the tour to Ciudad Perdida (The Lost City), we were far from being able to challenge this hike.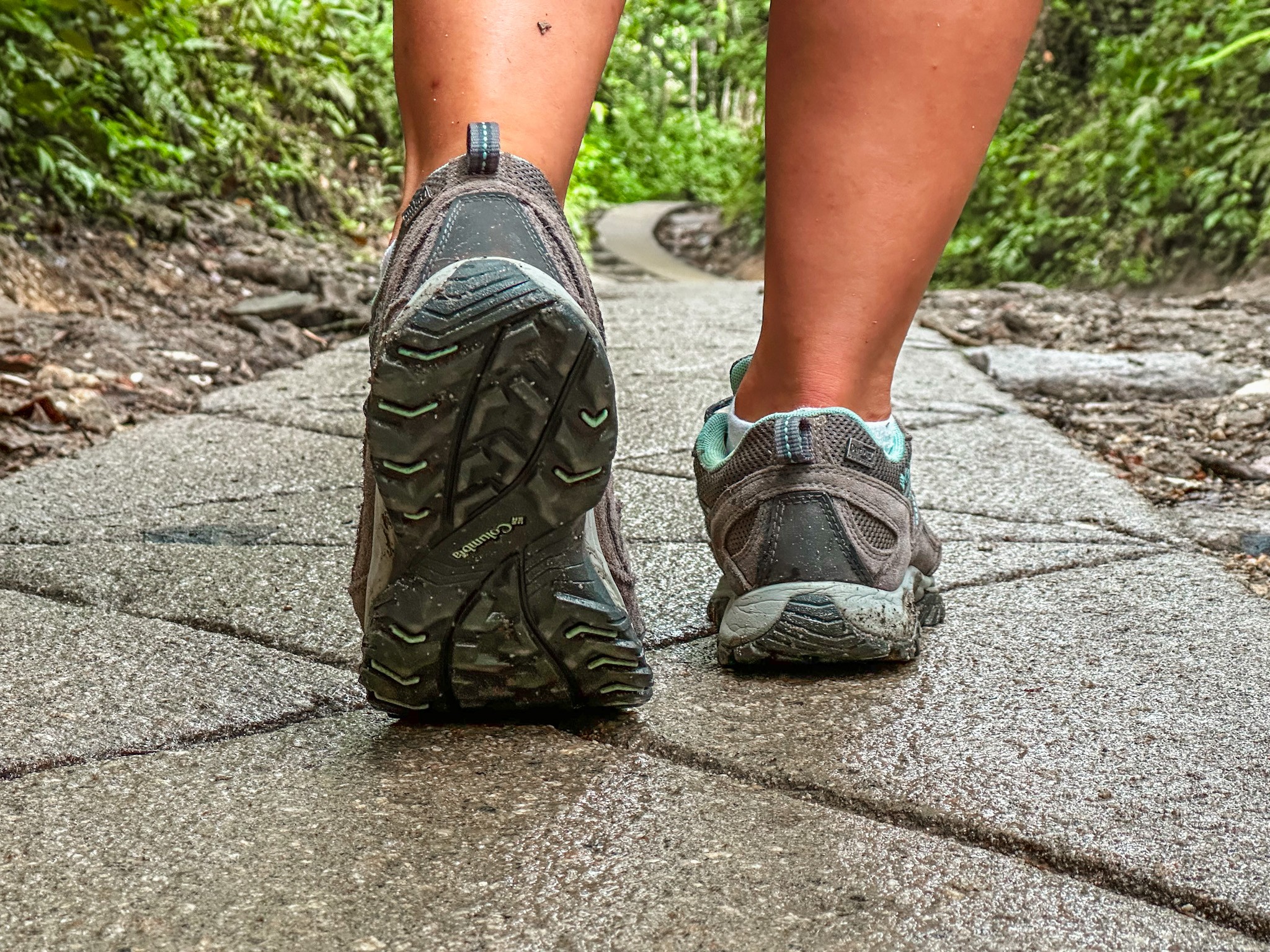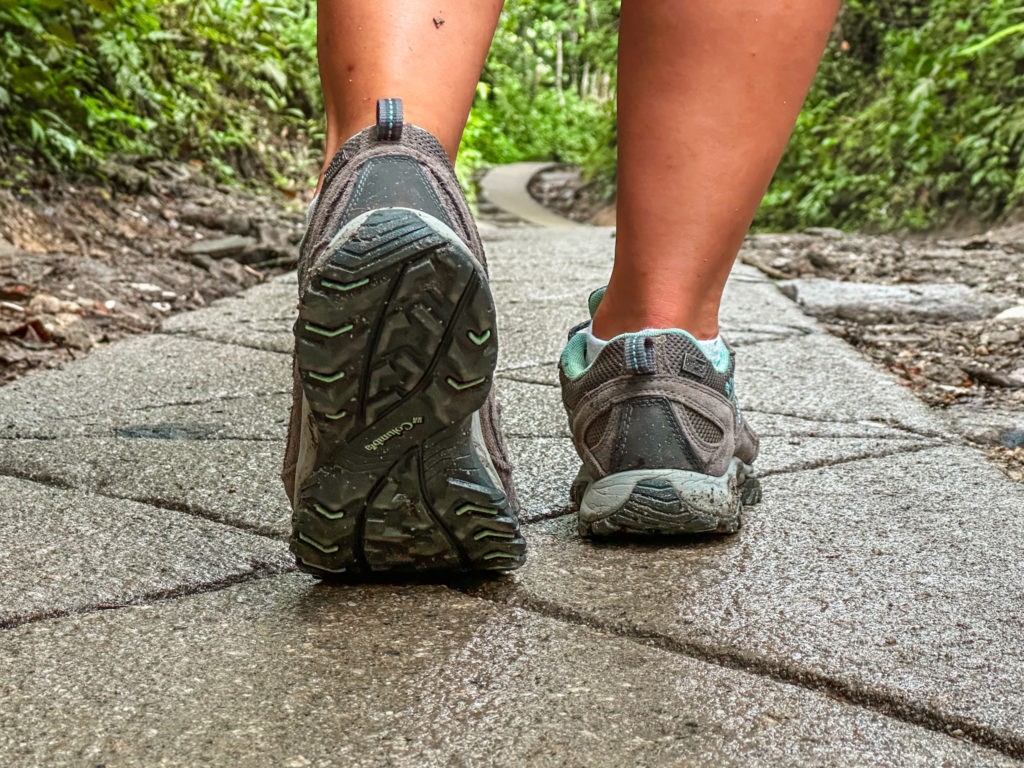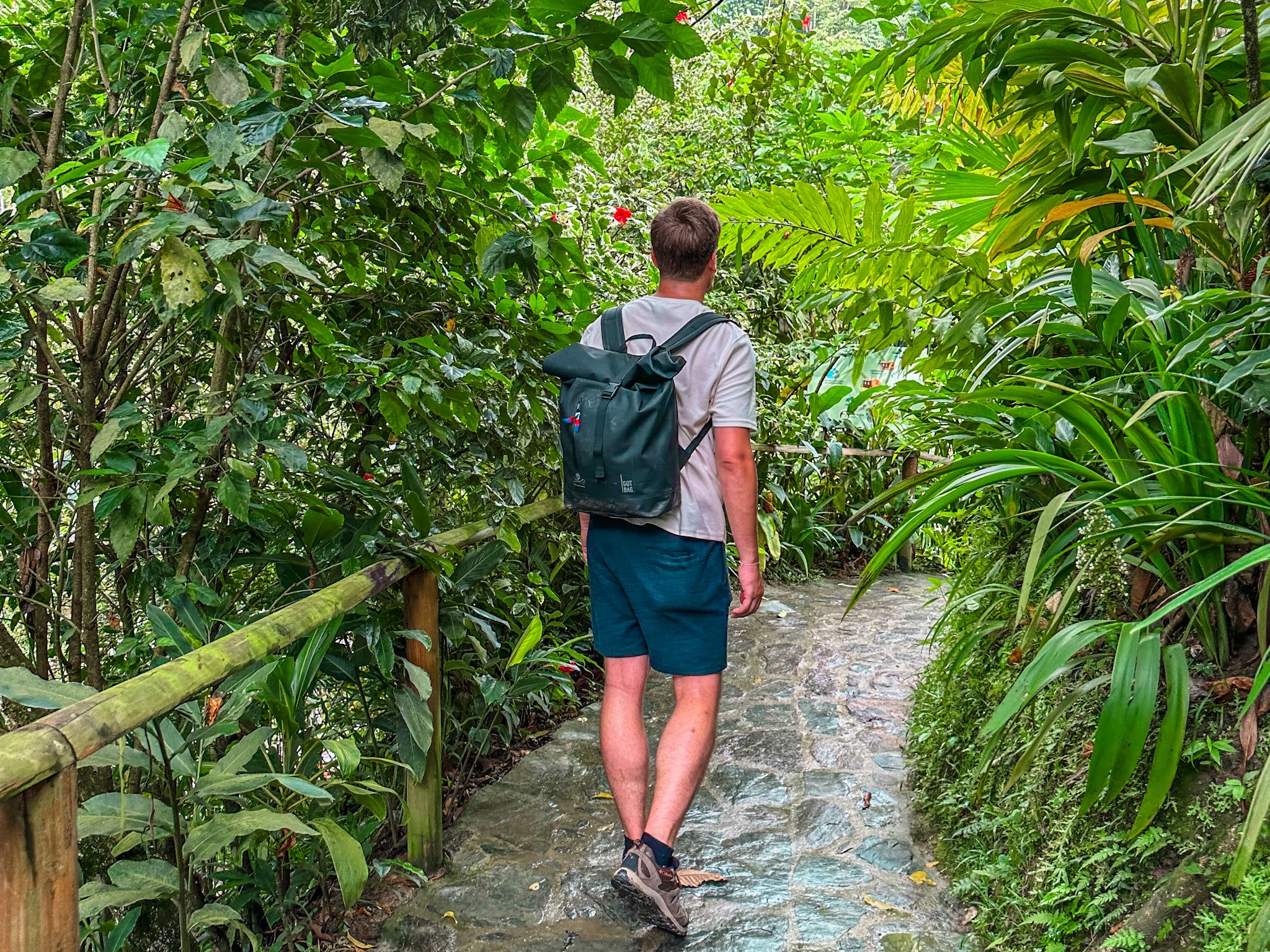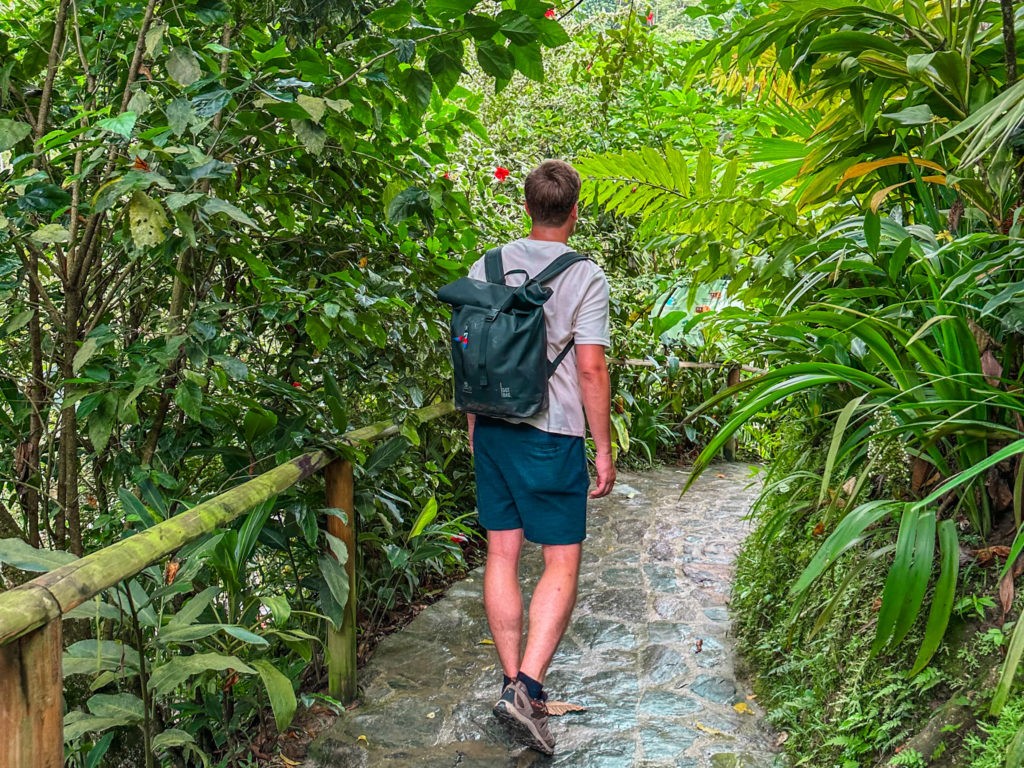 Ciudad Perdida, or The Lost City is an archaeological marvel nestled deep within the dense jungles of the Sierra Nevada, believed to be constructed by the Tairona people. A truly magical place is often times also called the Machu Picchu of Colombia. In fact, The Lost City was hidden from the modern world for centuries, only to be rediscovered in the 1970's.
And that magical place you can visit, although it's not easy to get there. Departing from Minca, but also from Santa Marta or Palomino, there are several tours to follow the paths of the ancient Tairona people to the Lost City. The hike lasts 4 or 5 days (depending on your personal fitness and preference) in which you will wander through the jungle, cross rivers, sleep in castaway camps and meet the local tribes living in the jungle, all that to ultimately reach Ciudad Perdida.
We wrote an article about our hiking expedition to the Lost City and we can not recommend the tour enough. We did a 4-day-hiking tour which costed us around 1.750.000 COP per person (430 USD), accommodation and food included.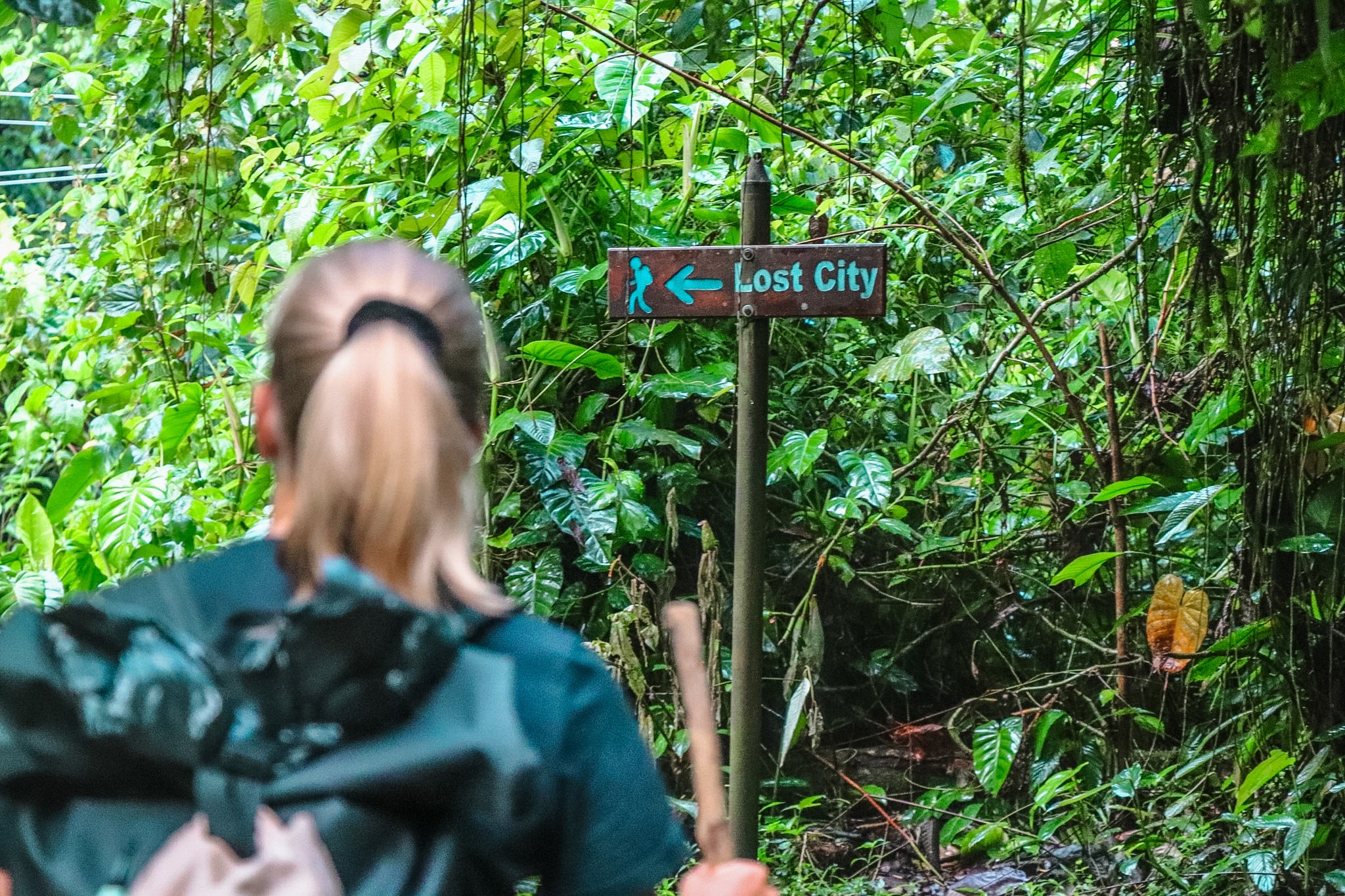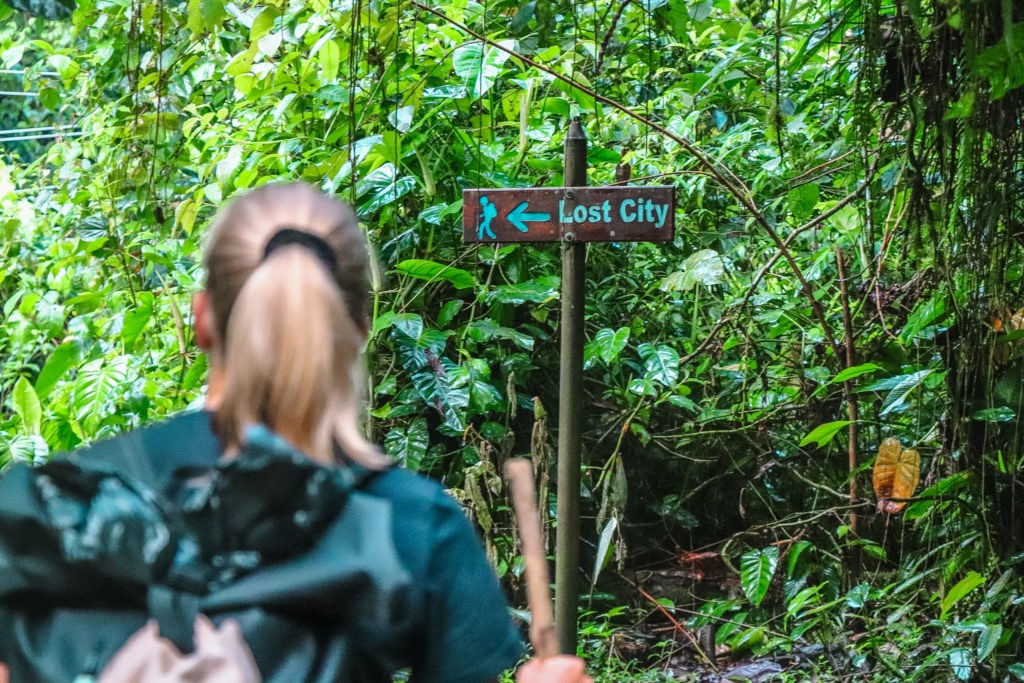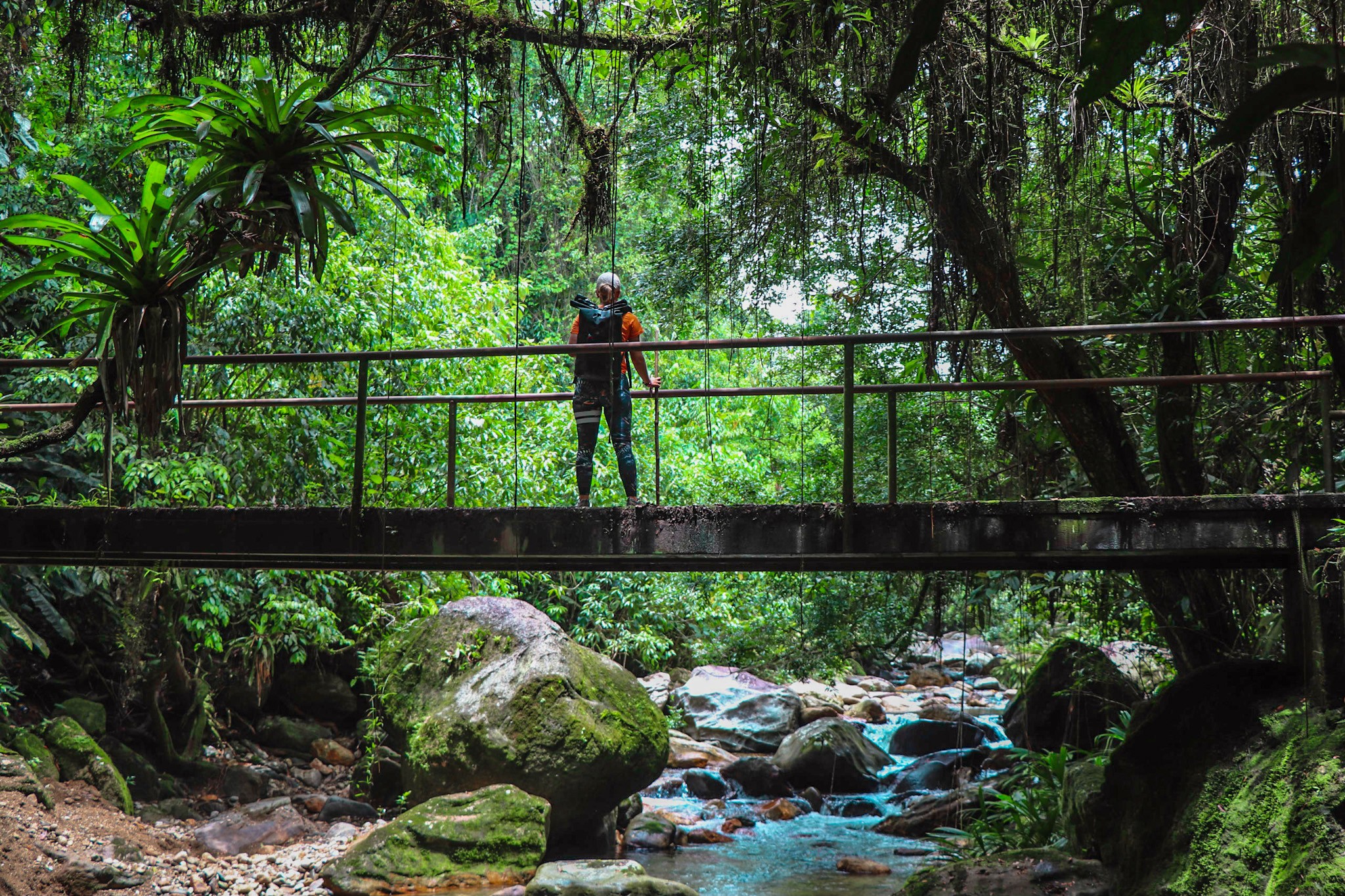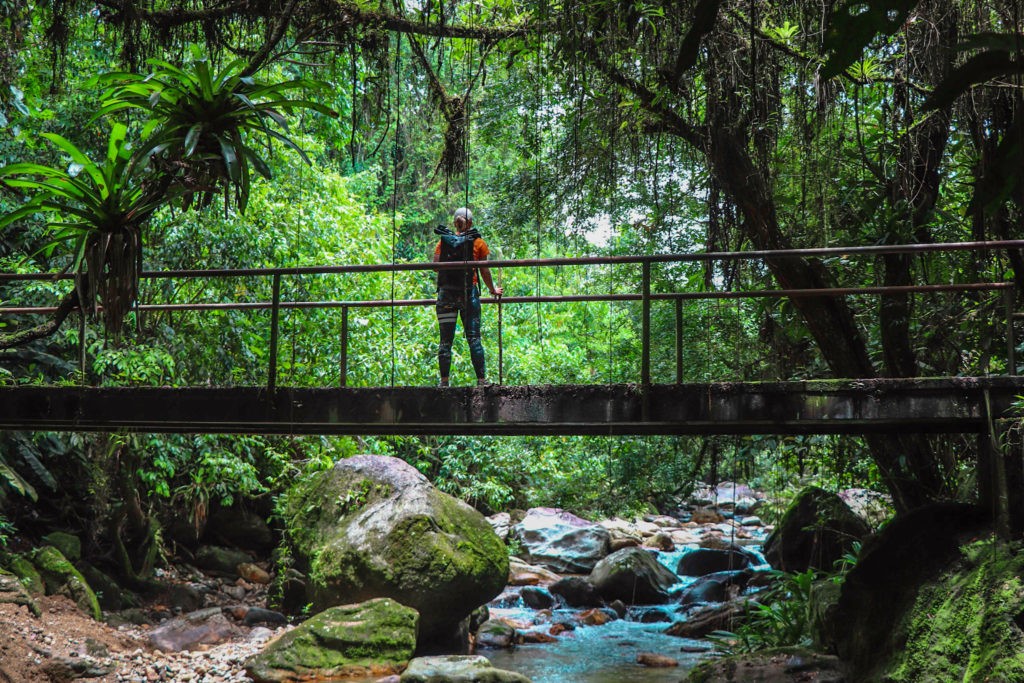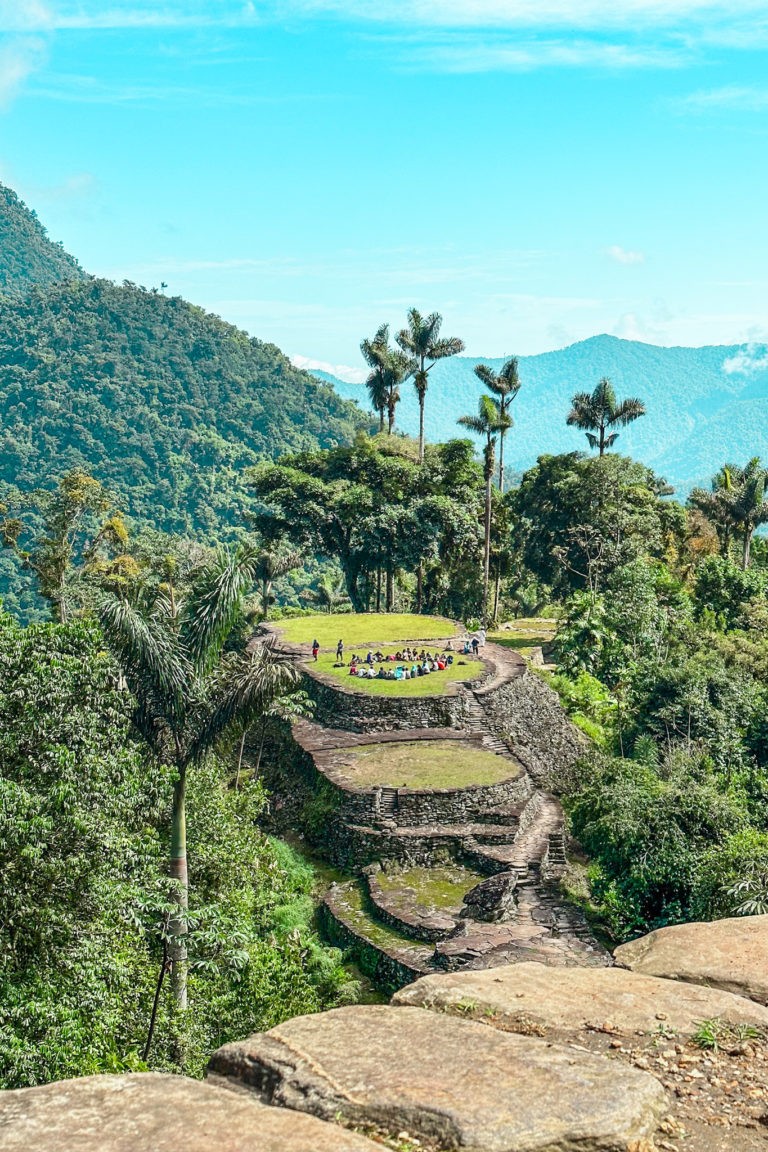 Getting to Minca is fairly easy. There is a mini-bus departing from Santa Marta to Minca every 20 minutes. It departs next to the market, where Carrera 9 and Calle 12 street meet (here is the exact location). There is a little office where you can pay the fare and it costs 9000 COP (2 USD) per person.
In case you don't find the office, don't worry as there are people asking you where you would like to go and pointing to the right direction. The ride to Minca will take around 30-45 minutes depending on the traffic in Santa Marta. Make sure you take your valuables with you into the bus, as your luggage will be stored at the roof of the mini-van.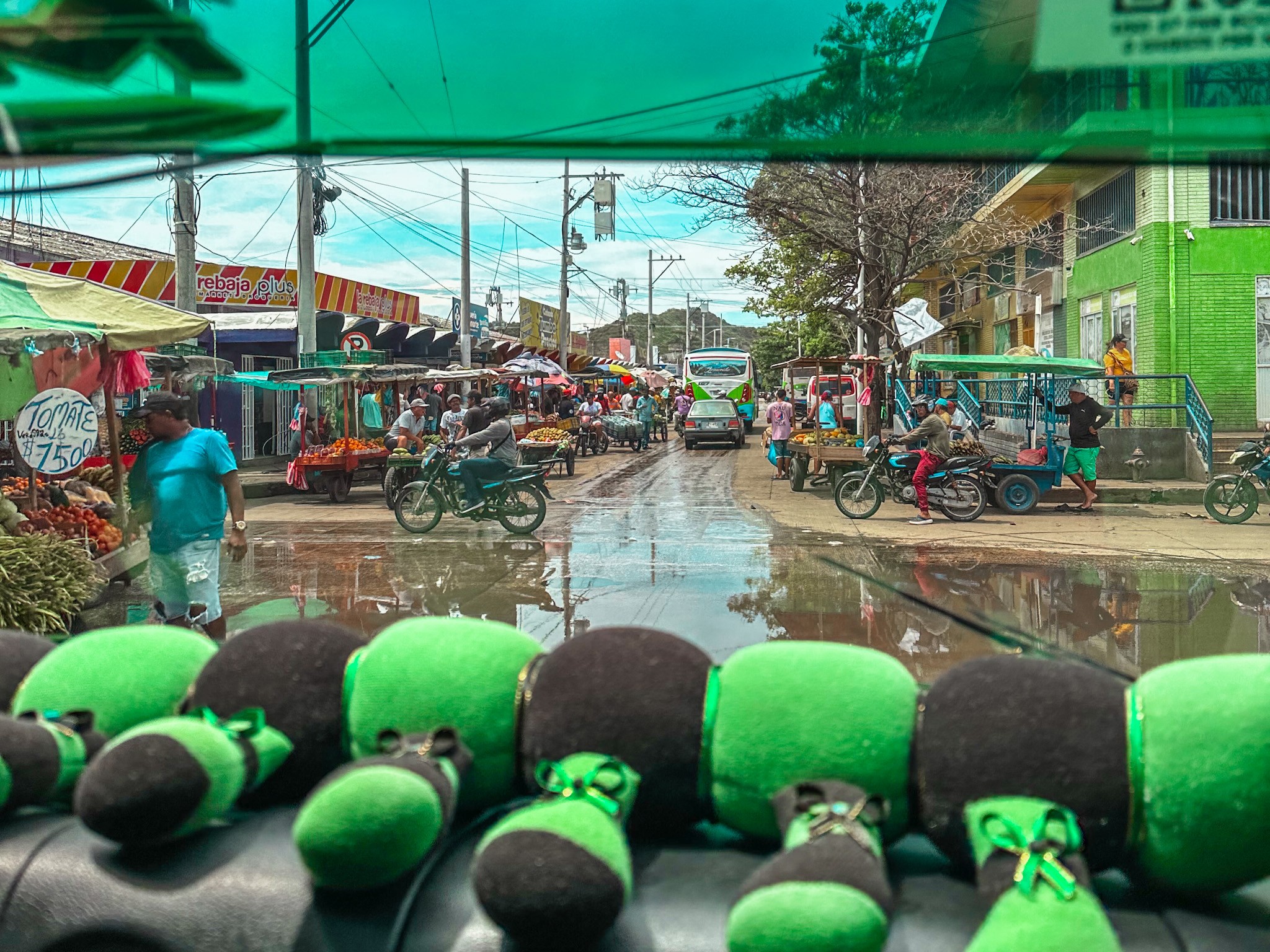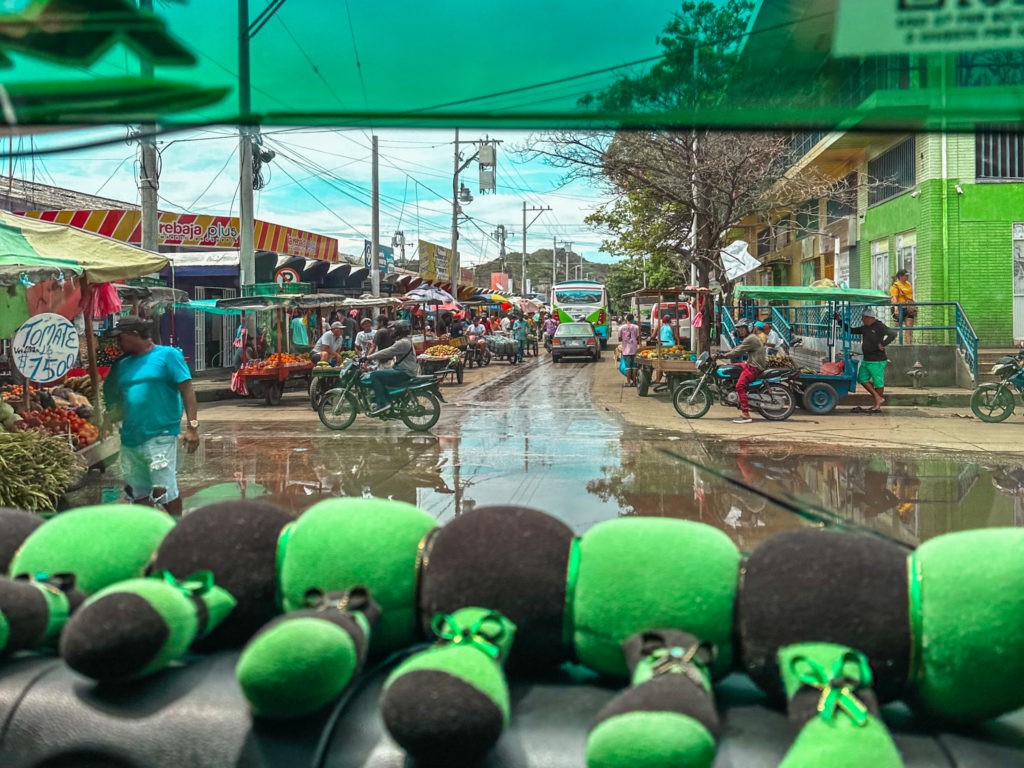 If you decide not to go to Minca by bus, you have the option to book a taxi to get you there. This will cost you around 70.000 COP (17 USD).
Once you reach Minca, you will arrive at the main street which is Calle 1a, near the bridge. From there you can either choose to drive on the back of a Moto-Taxi, in case your hotel is located a little outside of the village or to walk. Make sure to check the route from Minca to your hotel first, as there are some accommodations that are located a little uphill.
Driving back from Minca is as easy as getting to Minca. At Calle 1a you find a little office, recognized by a sign that has "transfers" written on it. The fare prices are the same for your return journey to Santa Marta. Also there the mini-vans leave around every 20 minutes or if they are full.
When we were in Minca, we had a room at La Casa de Minca, a beautifully decorated house, that also has two or three other rooms. La Casa de Minca has it's own river access, a well-equipped kitchen, a spacious living room including a hammock in which you could enjoy a nice view over the mountains and a very welcoming host that took care of everything you need during your stay.
Another option to stay in Minca is Masaya Casas Viejas. They offer nice rooms and a pool overlooking the jungle and mountain landscape around Minca.
And there is one more thing: Make sure that you book your accommodation in Minca a little in advance, as -even though there a plenty of accommodation options available- Minca has gained in popularity over the last years so the hotel or hostel of your choice may not be available anymore (which actually happened to us).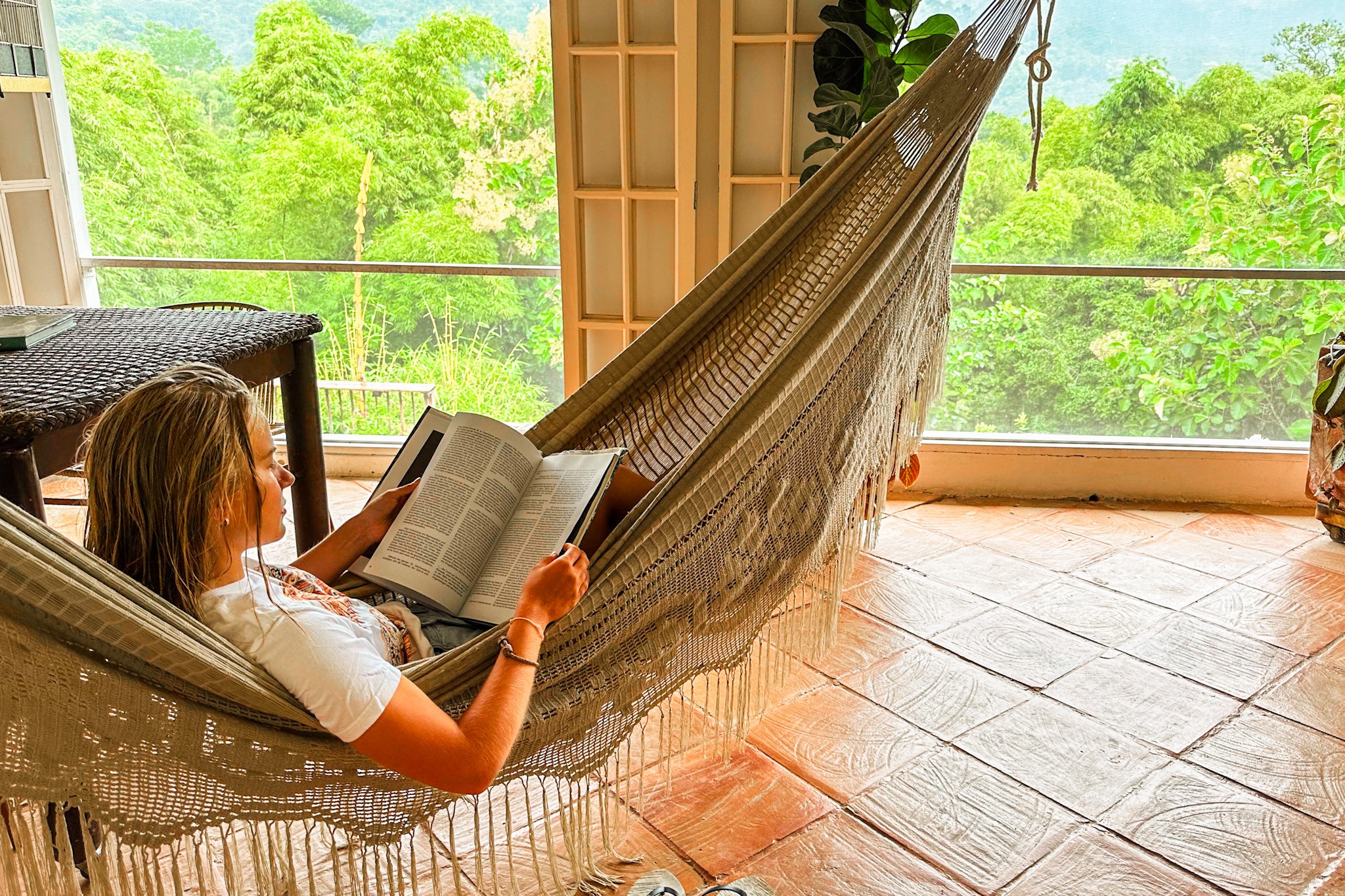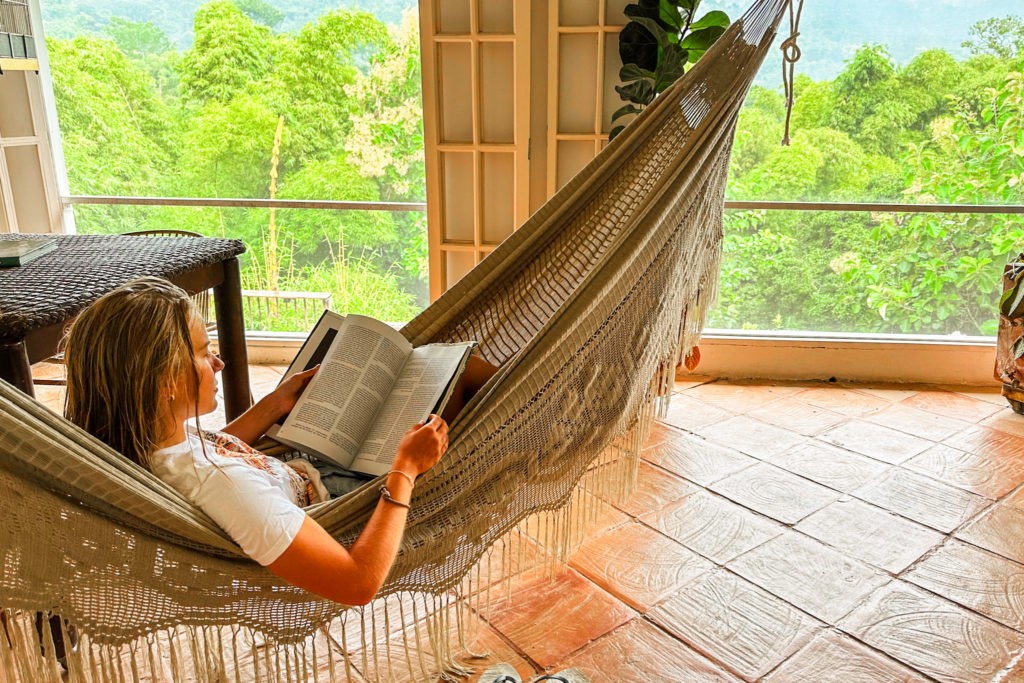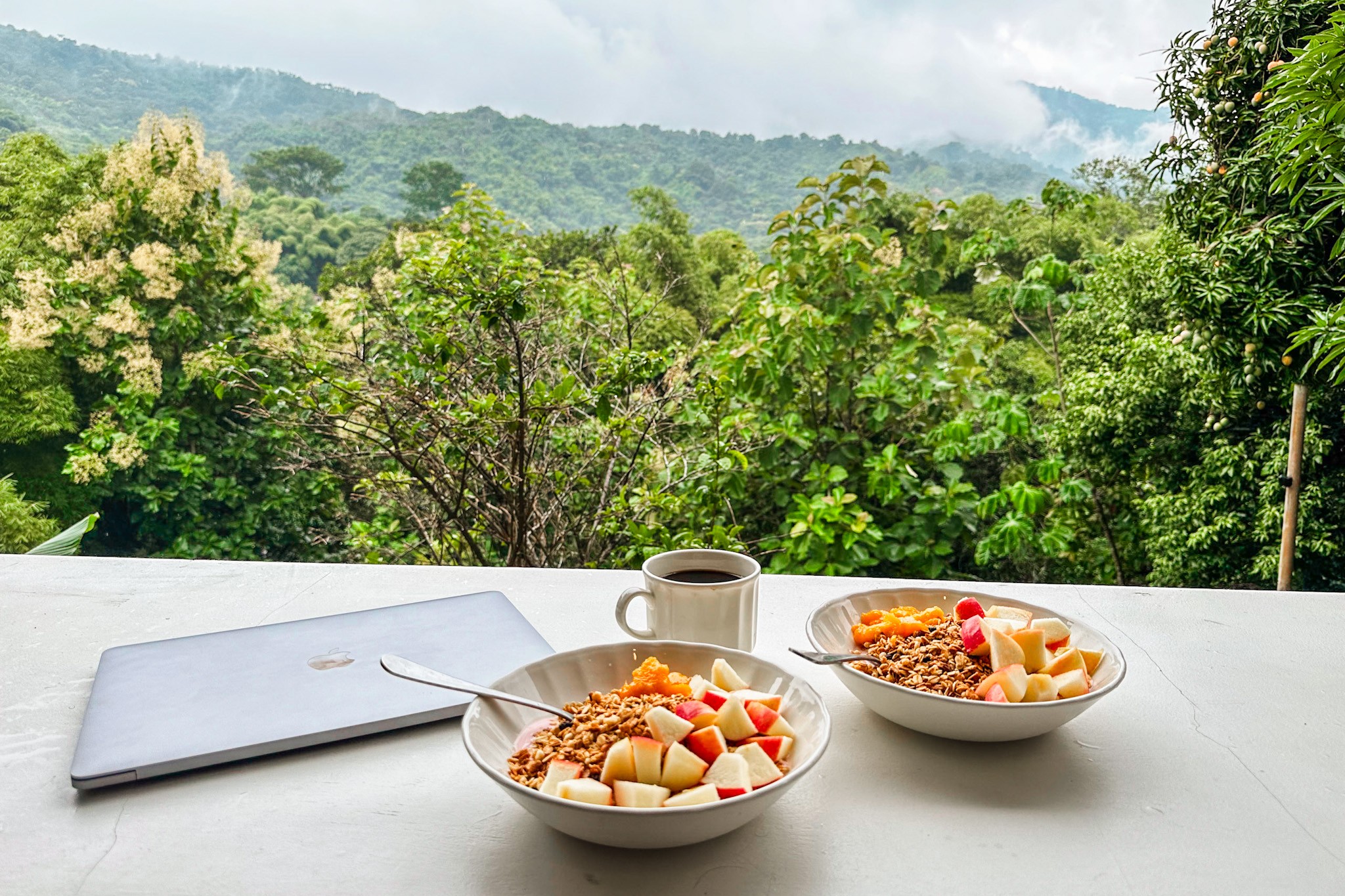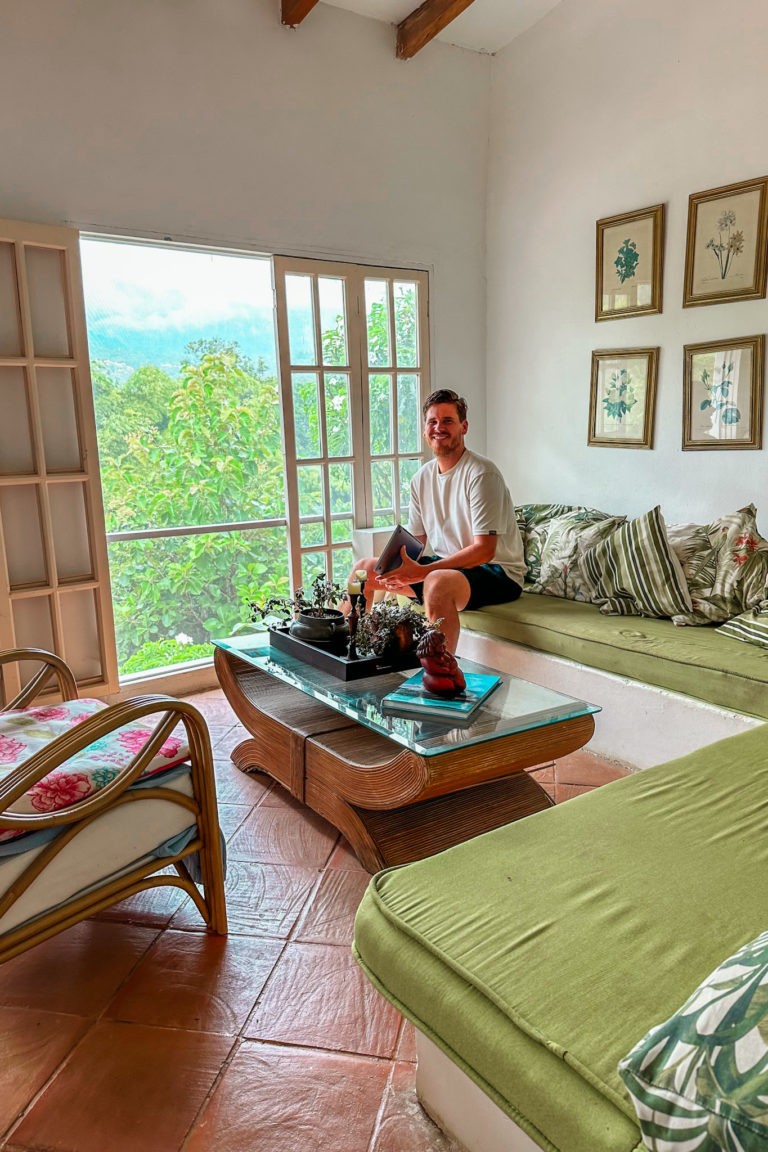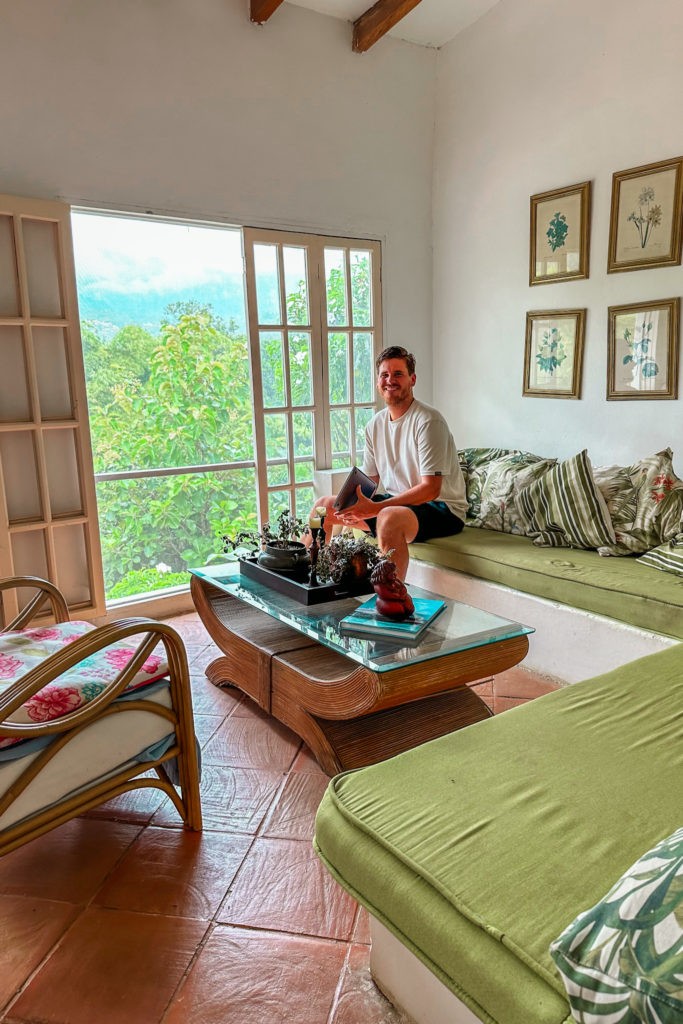 There are plenty of restaurants in Minca that serves every taste at affordable prices. We enjoyed Chiquita Brava and The Lazy Cat the most. There is also a very nice Italian restaurant called Nonni Pizzeria. There are making delicious stone-oven pizzas that definitely meet Italian standards.
The Lazy Cat offers an Happy Hour from 5-7 p.m. every day. You'll get a nice hamburger, fries and a beer for a low as 21.000 COP (approx 5 USD)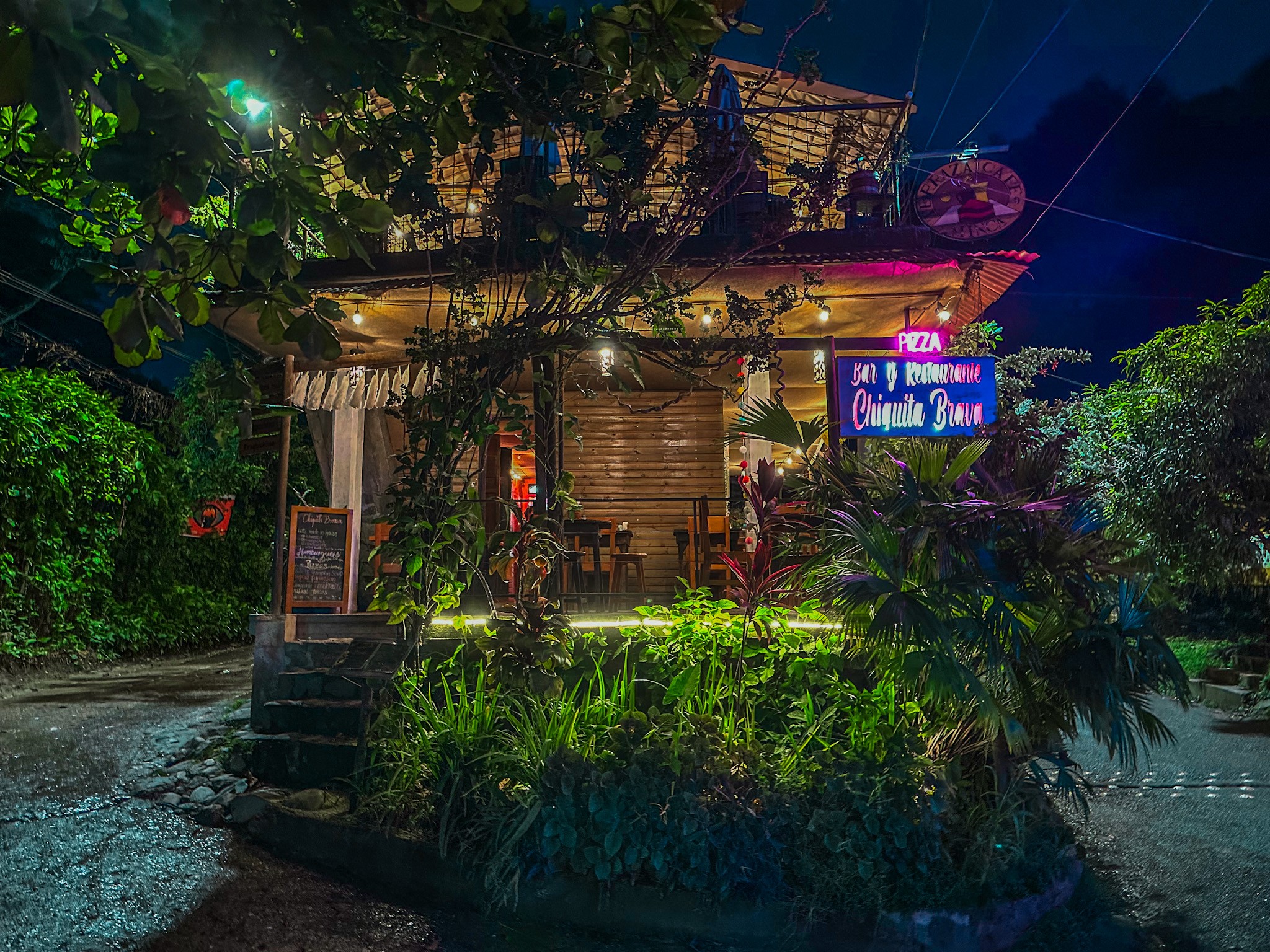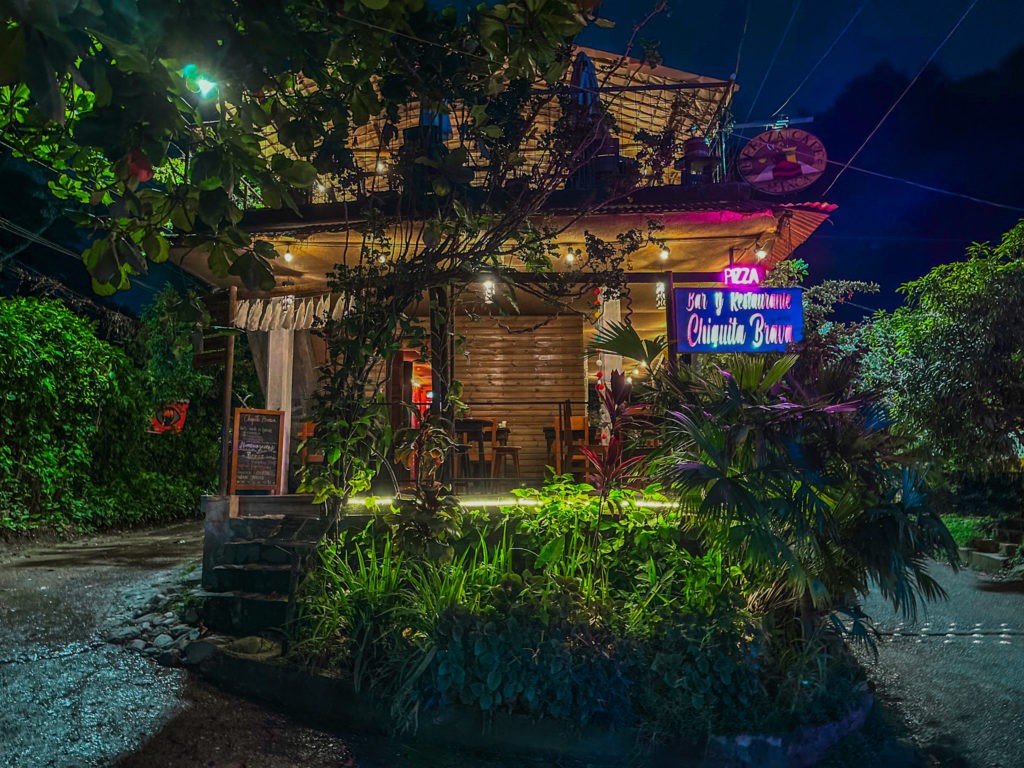 All restaurants are in walking distance, as Minca is pretty small. Take some cash with you, as – even though Payment by card is commonly accepted – most of the restaurants have a surcharge of around 5%.
When is the best time to visit Minca?
The best time to visit Minca is during the dry season, which typically extends from December to March. During these months, you can enjoy a pleasant weather and clear skies, making it ideal for outdoor activities, such as going to the Marinka waterfalls or hiking to the Lost City. Expect temperatures ranging from 18°C to 28°C (64°F to 82°F).
The climate in Minca is much more refreshing than in the lowlands (e.g. Santa Marta). Travel sustainable and choose an accommodation without an air-condition. You don't really need it.
Avoid going to Minca during the rainy season, which spans from April to November, with the heaviest rains occurring between April and June as well as October and November. Temperatures during the wet season range from 19°C to 28°C (66°F to 82°F).
Average peak temperatures
What does it cost to visit Minca?
When you are planning to visit Minca you can expect to spend between 215 USD to 1300 USD a week, but it's depending on how you travel. Consider yourself on the lower end for traveling on a budget, and on the upper end for traveling more luxurious. Also keep in mind that the costs do not include the price for flights, as they vary based on your departure location and time of booking. Check the most current flight prices here.