Santa Marta is one of the oldest cities in South America founded in 1525. It is located on the Caribbean coast of Colombia and is on almost every traveler's itinerary today. Located at the base of the Sierra Nevada, an impressive and beautiful mountain range, it's the perfect gateway to northern Colombia's hidden gems.
As part of our travels through Colombia, we have visited Santa Marta multiple times and collected for you the best thing to do in Santa Marta, Colombia.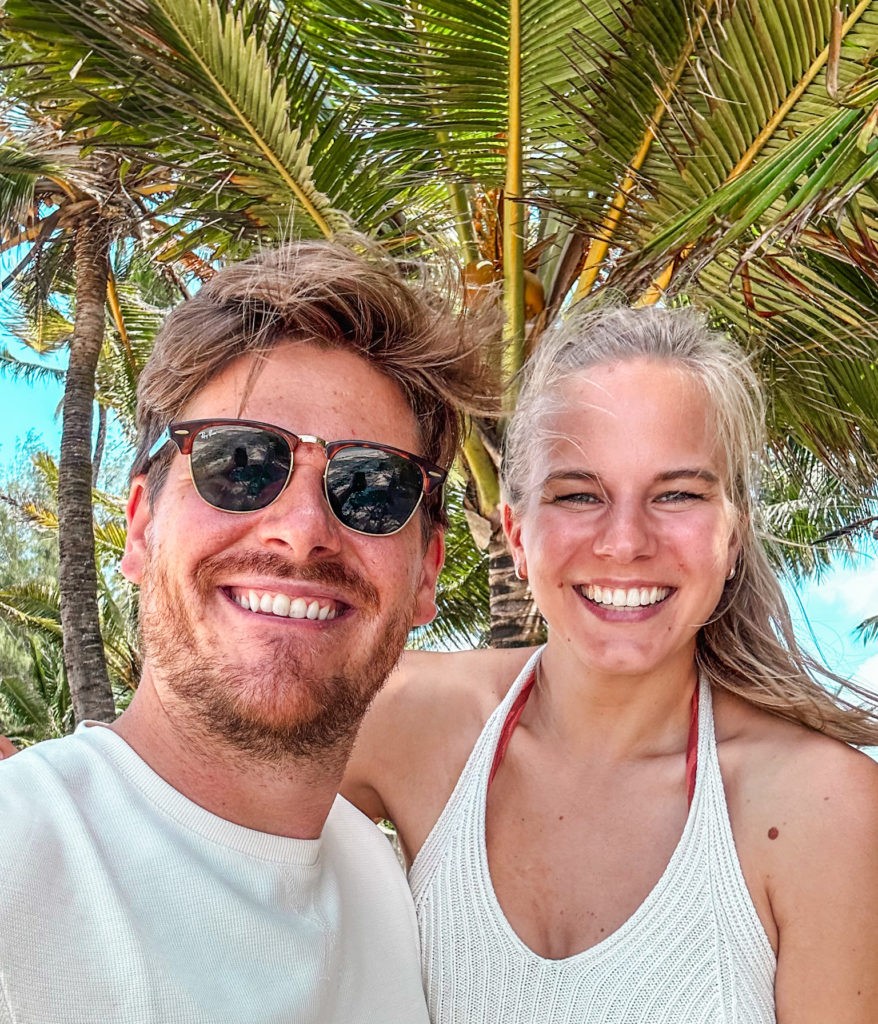 We hope you enjoy our travel stories, guides and tips! If so, please consider supporting our work.
7 Best Things to do in Santa Marta
Chances are that you won't like Santa Marta very much. And that's understandable. Santa Marta doesn't have nice beaches to relax and swim, there are no magnific sights to see and neither it's particularly beautiful.
So yes, the question allowed, why should you even consider visiting Santa Marta? Well, that is because it's location makes Santa Marta a city you cannot miss.
Save on Pinterest to read it later.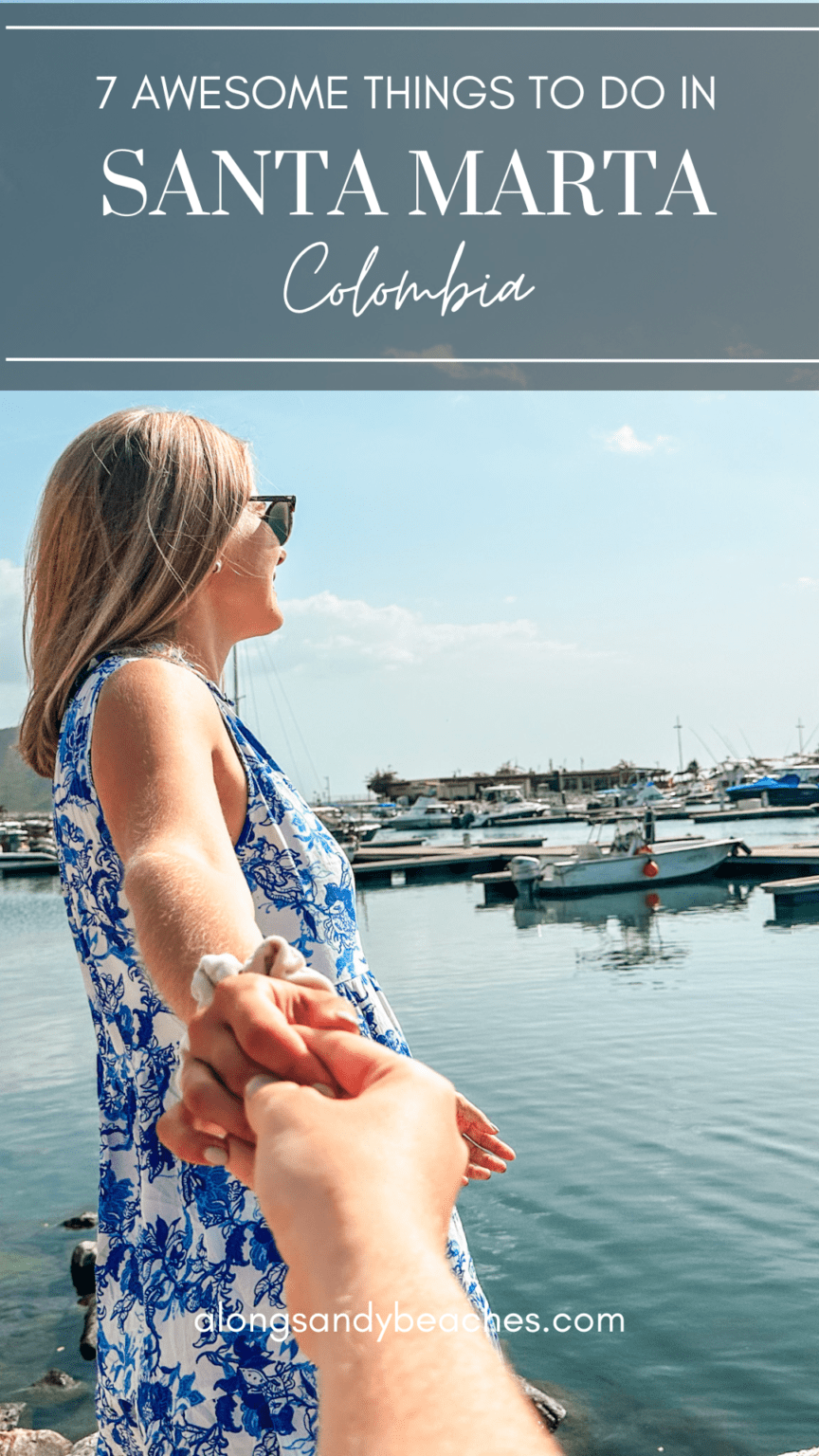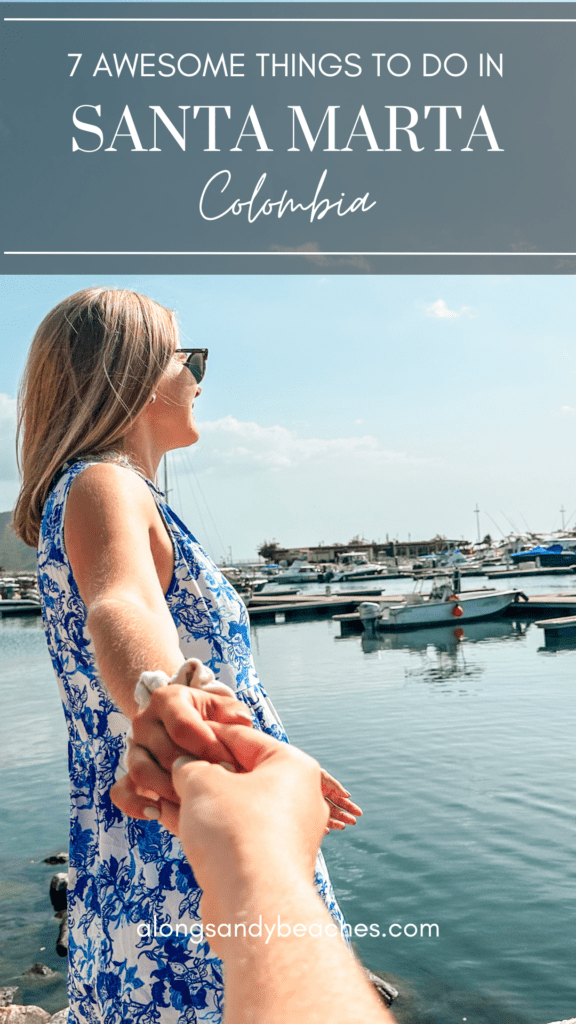 As you make your way along the northern coast of Colombia, it is almost inevitable to not spend a night or two in Santa Marta. It is your starting point for all other wonderful cities and exciting activities. Santa Marta has an airport that is easily reachable within Colombia and it's neighbouring countries and Santa Marta offers a good infrastructure to buy everything you need along your travel (e.g. a power charger, as ours was accidentally washed when we were in Minca).
Now to the fun part: What actually are the things to do in Santa Marta and around?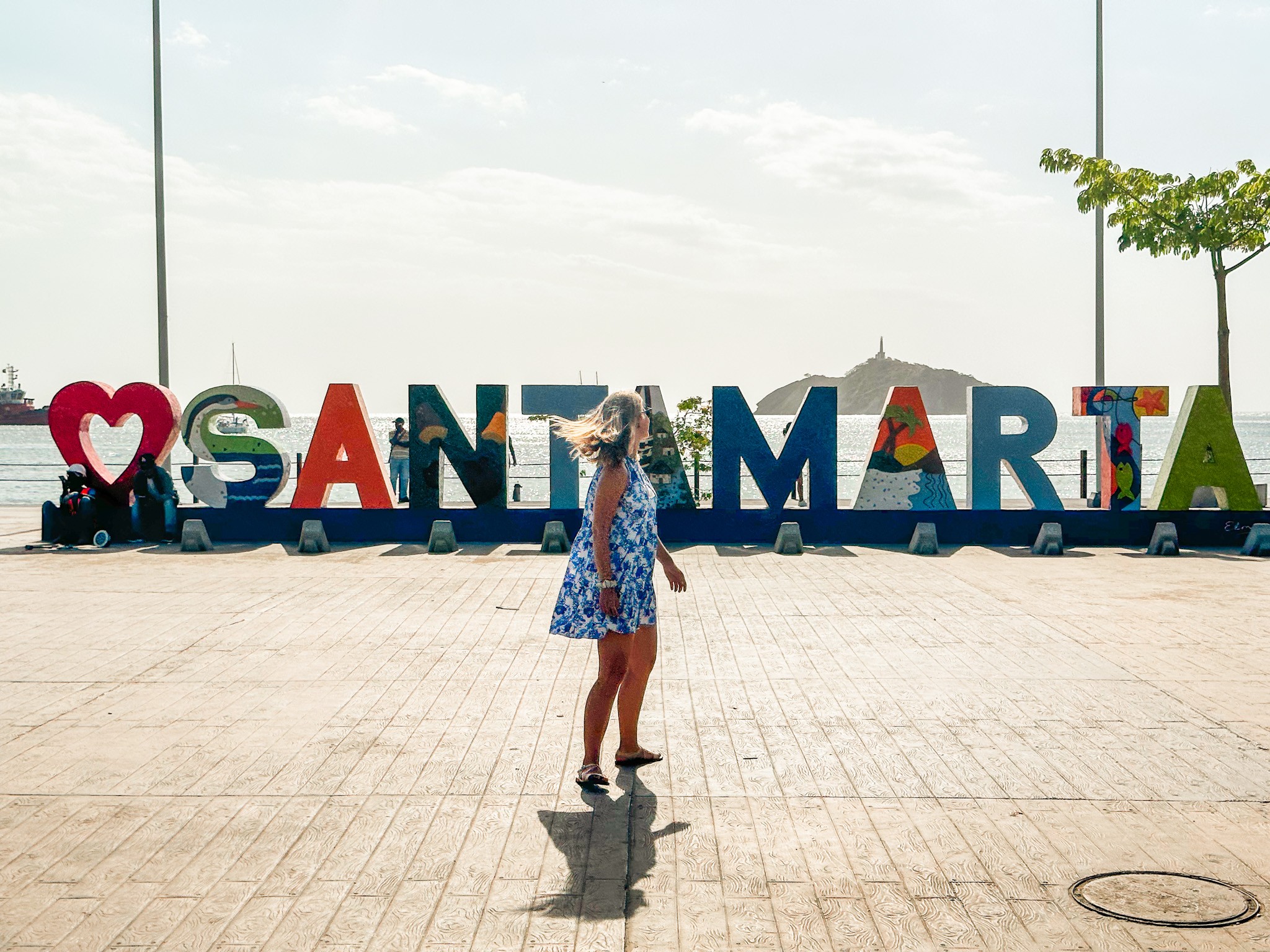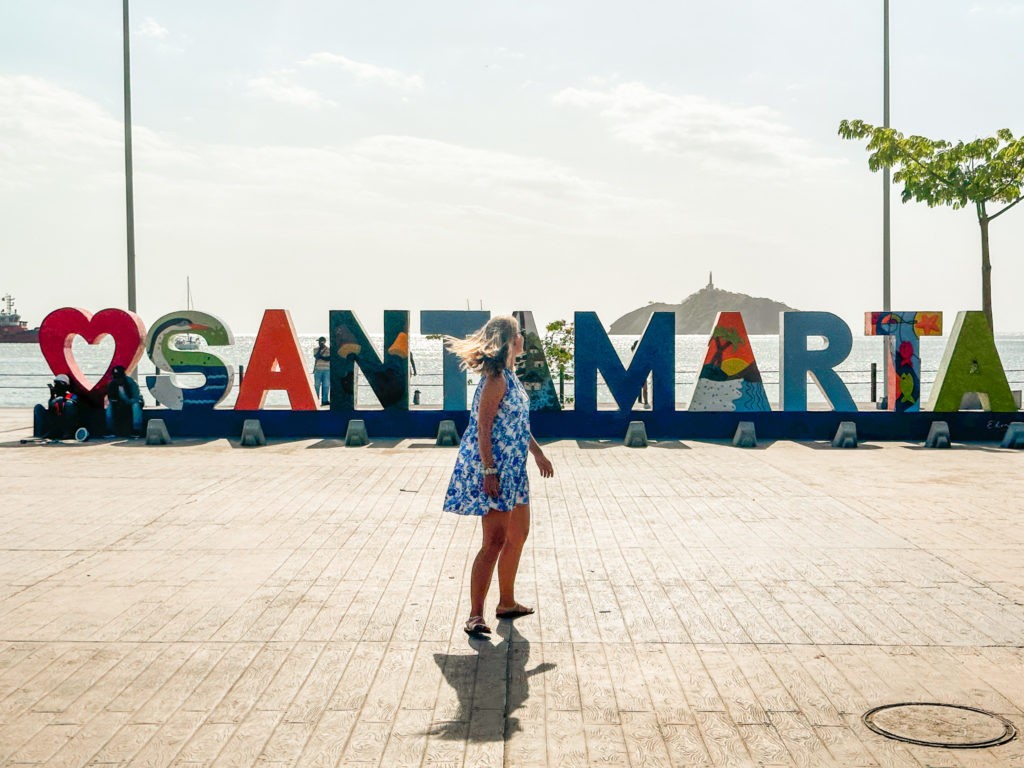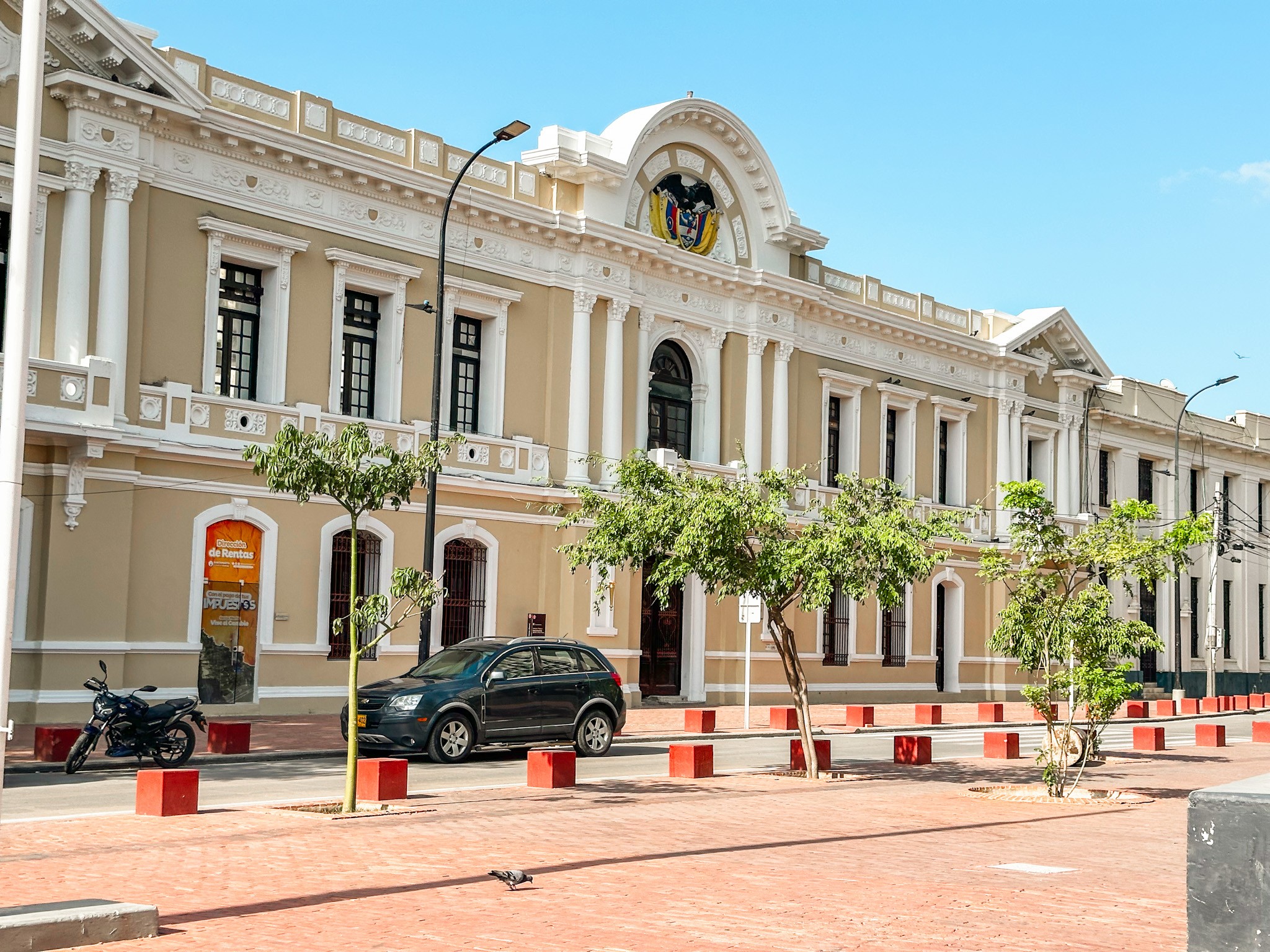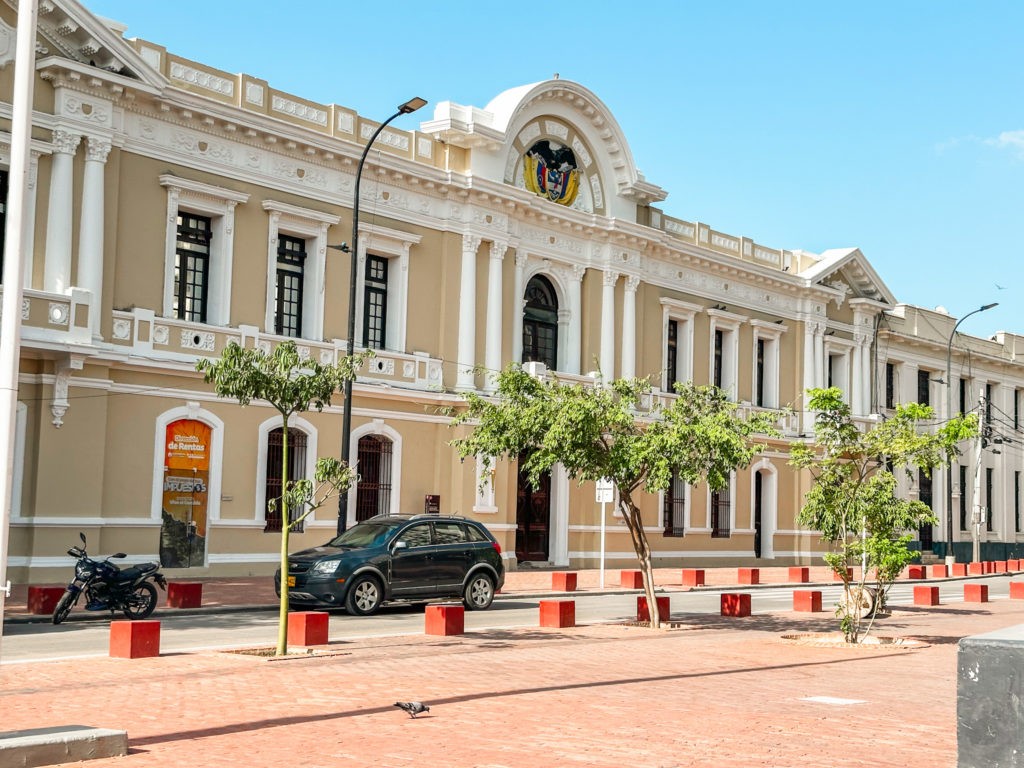 1. Visit Tayrona National Park
The most famous beaches in Colombia are found in the Tayrona National Park. And you're in luck, because the National Park is a direct neighbour of Santa Marta.
There are multiple options to visit the Tayrona National Park. You could choose to do a day-hike to the park or stay a night or two in the park, sleeping in hammocks at the beach. Personally we felt that doing a day-hike was the best option, as the park can get quite crowded throughout the day and shady spots on the beaches turn into rare spots.
You reach the park from Santa Marta, Taganga, Mendihuaca or Palomina by bus or taxi. The buses in Santa Marta leave at the local marketplace (here is the exact location). Ask the driver to drop you off at the Tayrona main entrance El Zaíno.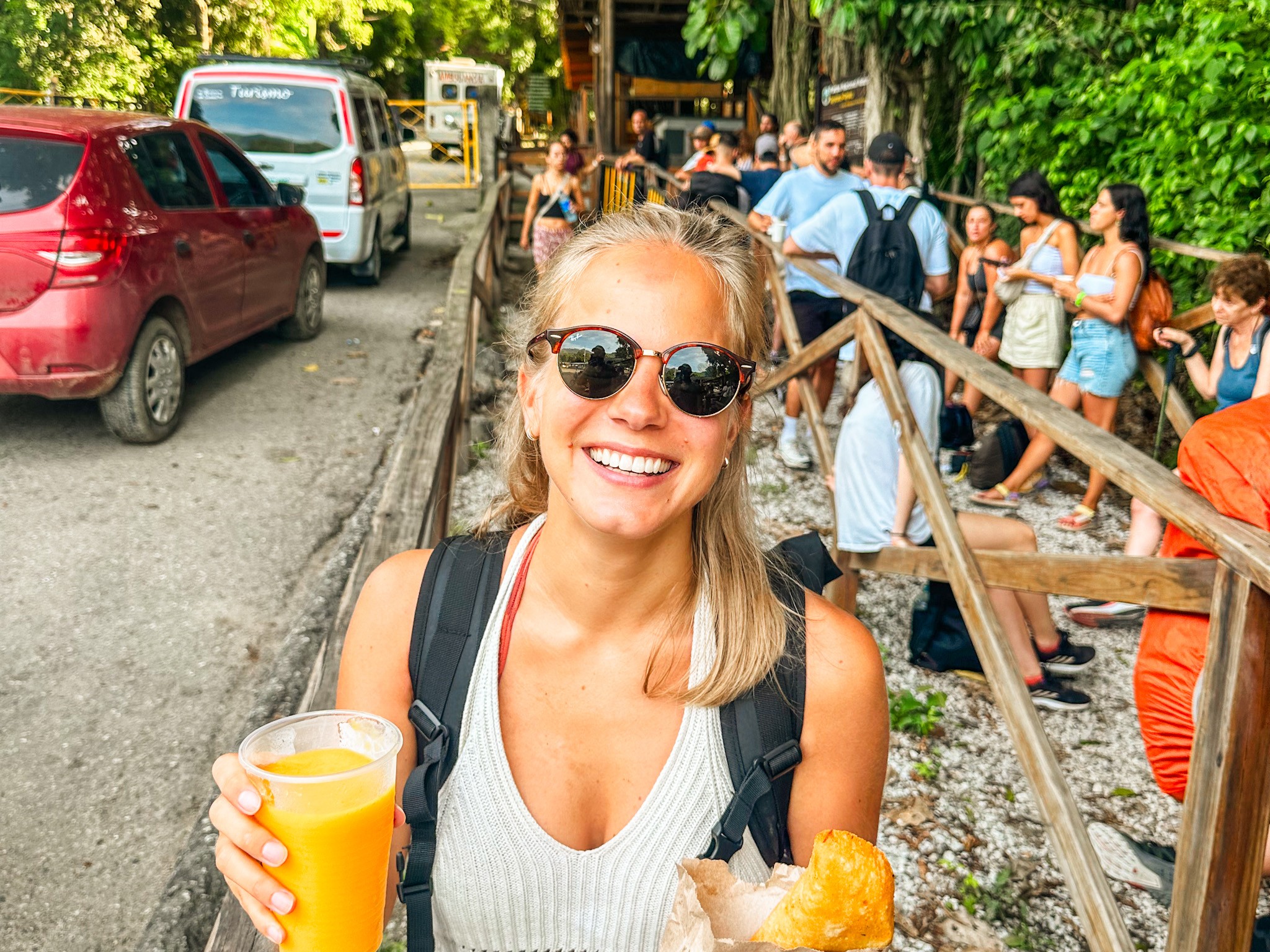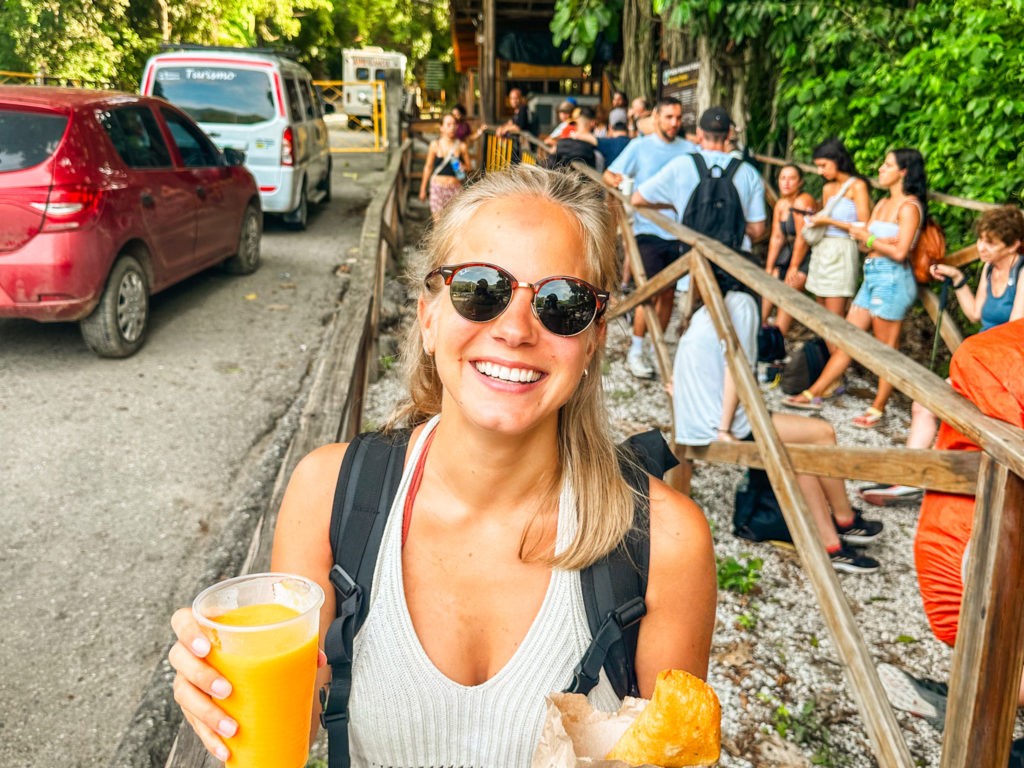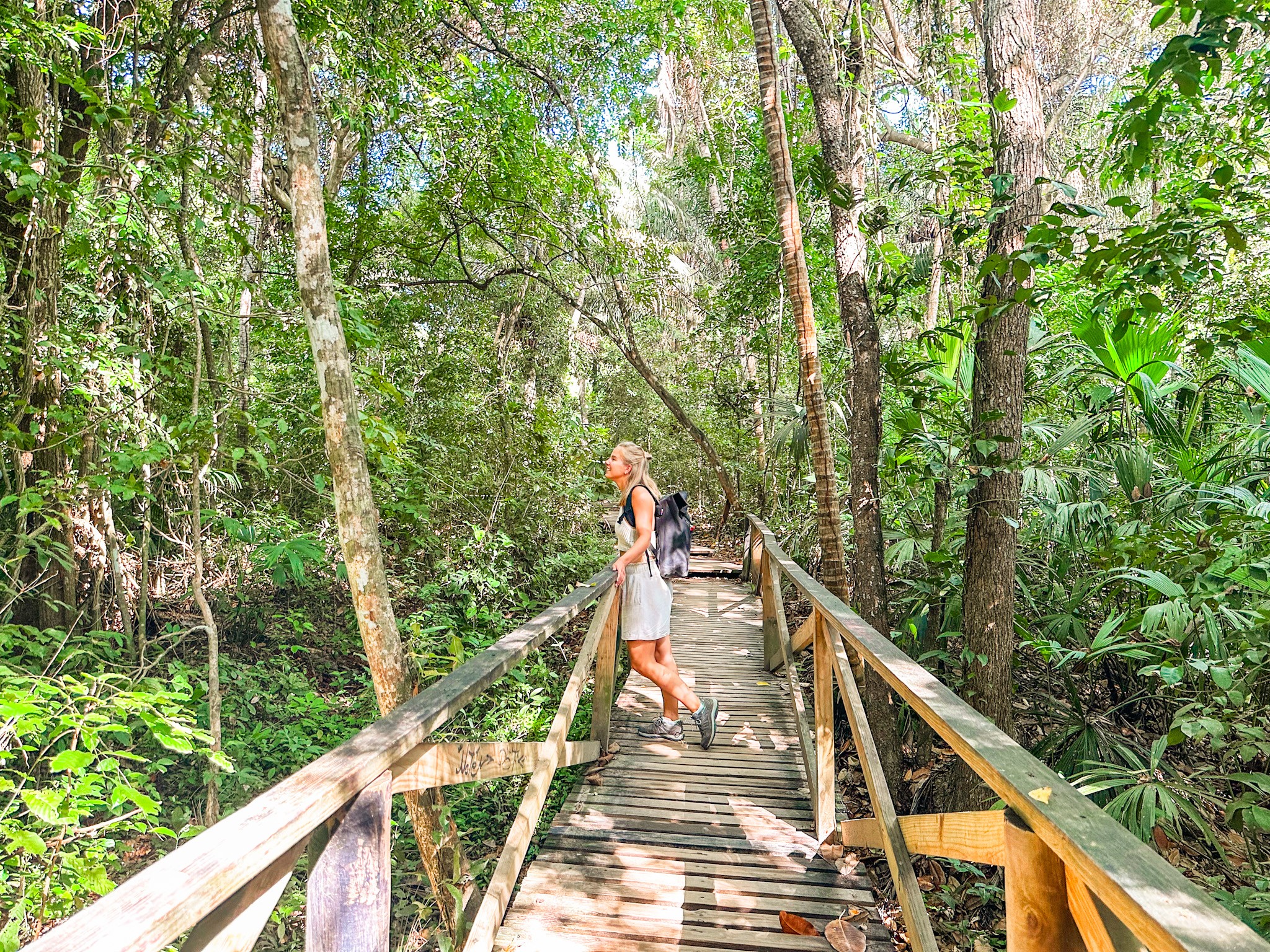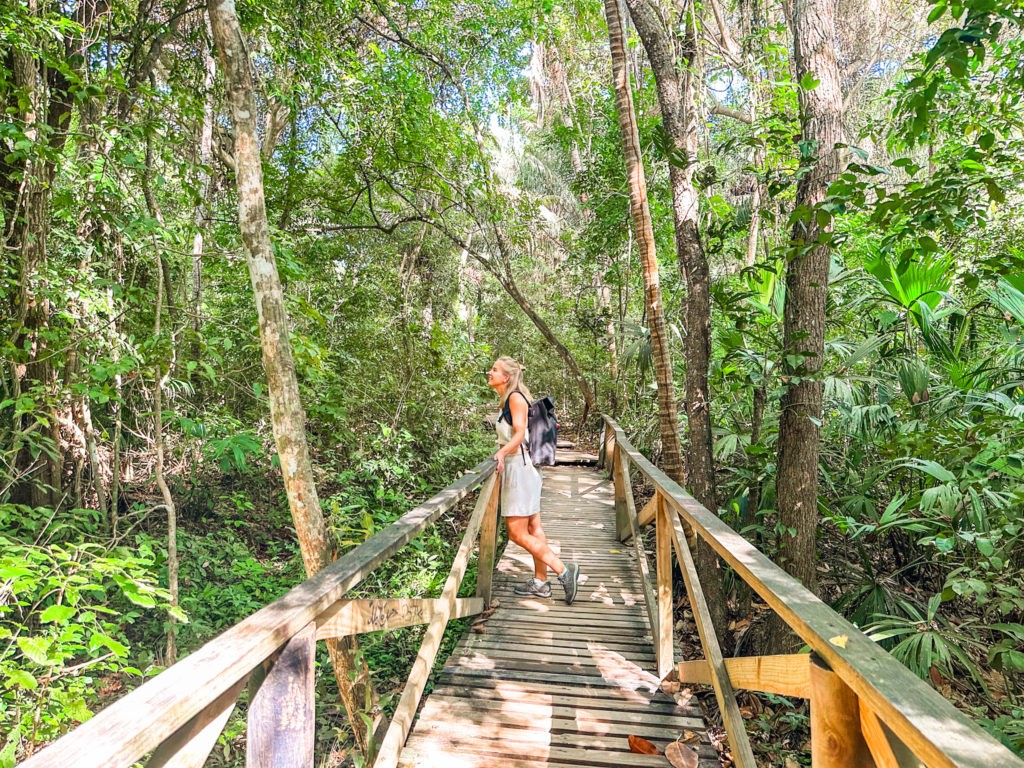 There is also a second entrance called Calabazo to the park. This one is closer to Santa Marta, but less common and popular. If you take the bus to Calabazo, make sure to tell the driver explicity that you want to be dropped-of at Calabazo, as otherwise they assume that you want to enter the park at El Zaíno, the main gate.
For us, the park opened shortly before 8a.m., which was a little late compared to their official opening time of 7a.m and can be entered until 12 p.m. You need to leave the park latest at the closure of the gate at 5p.m. in the late afternoon. Entrance fee to the park is 62.500 COP per person (15 USD) plus an obligatory insurance fee of 6.000 COP (1.50 USD) per day.
To find out about the things to do and how to travel the Tayrona Park make sure to have a look our Definitive Guide to Visit Tayrona National Park.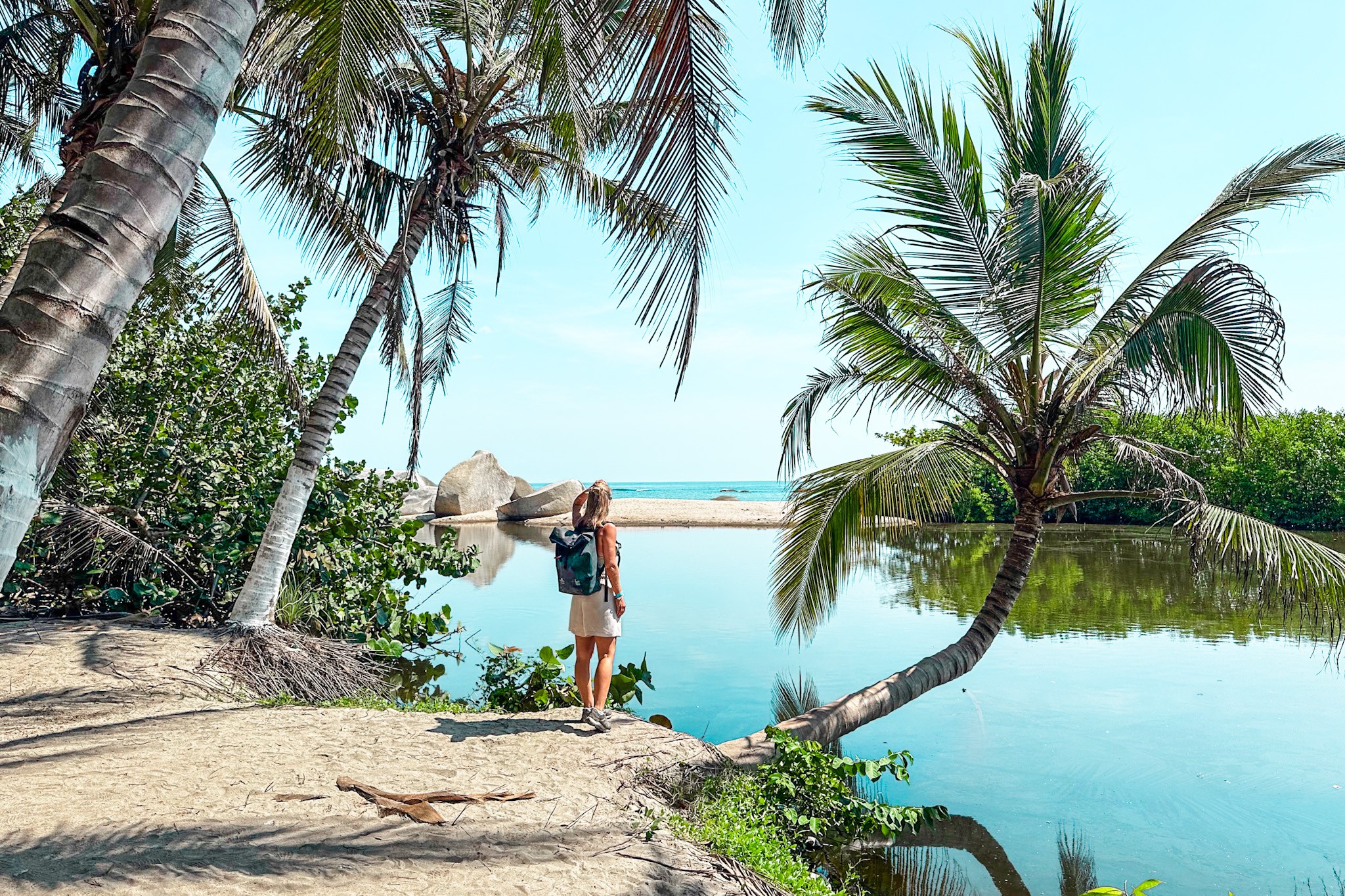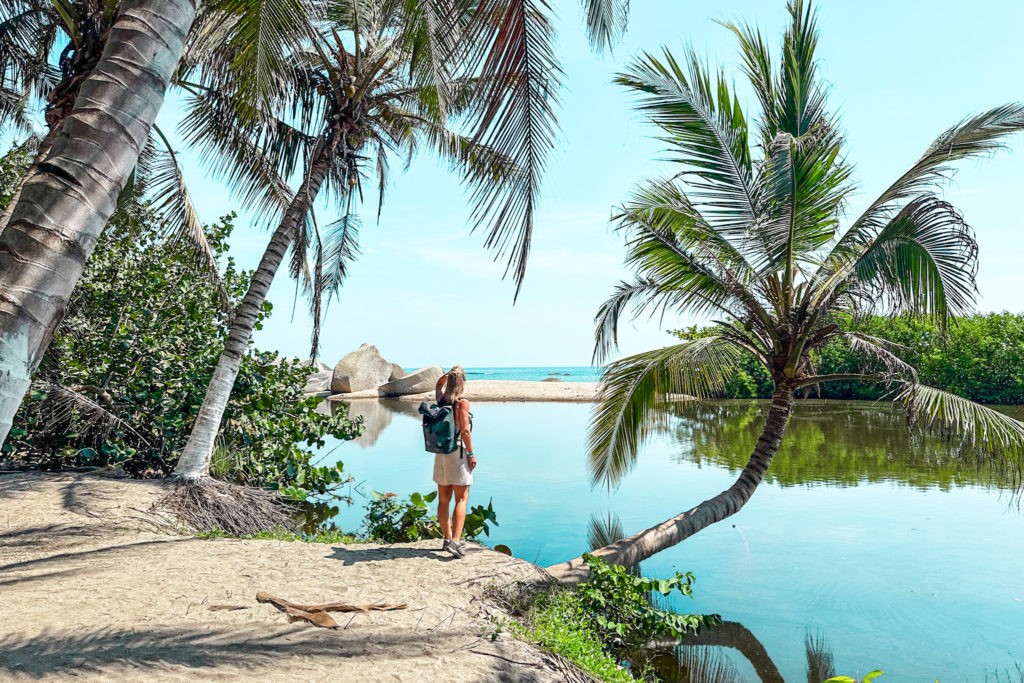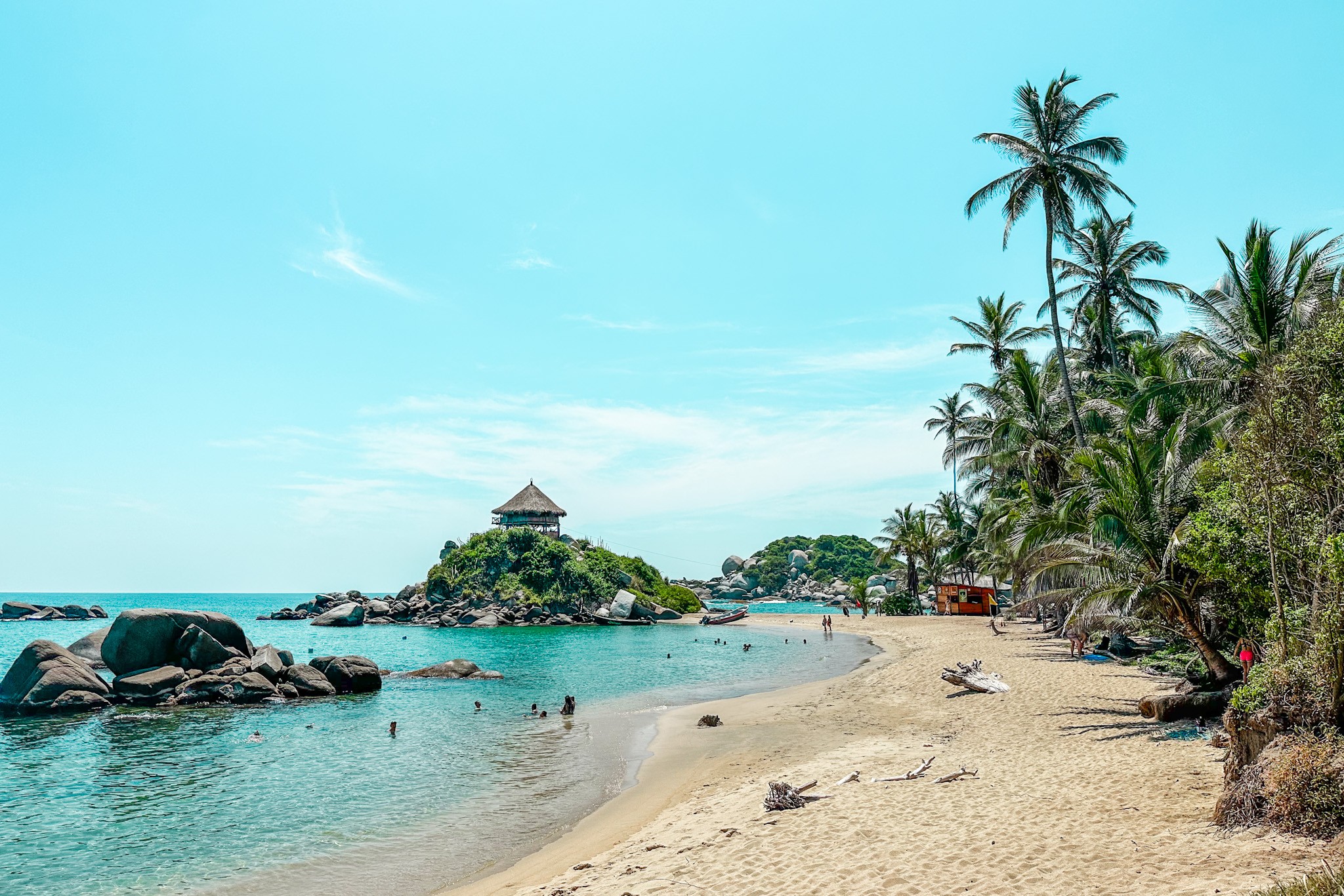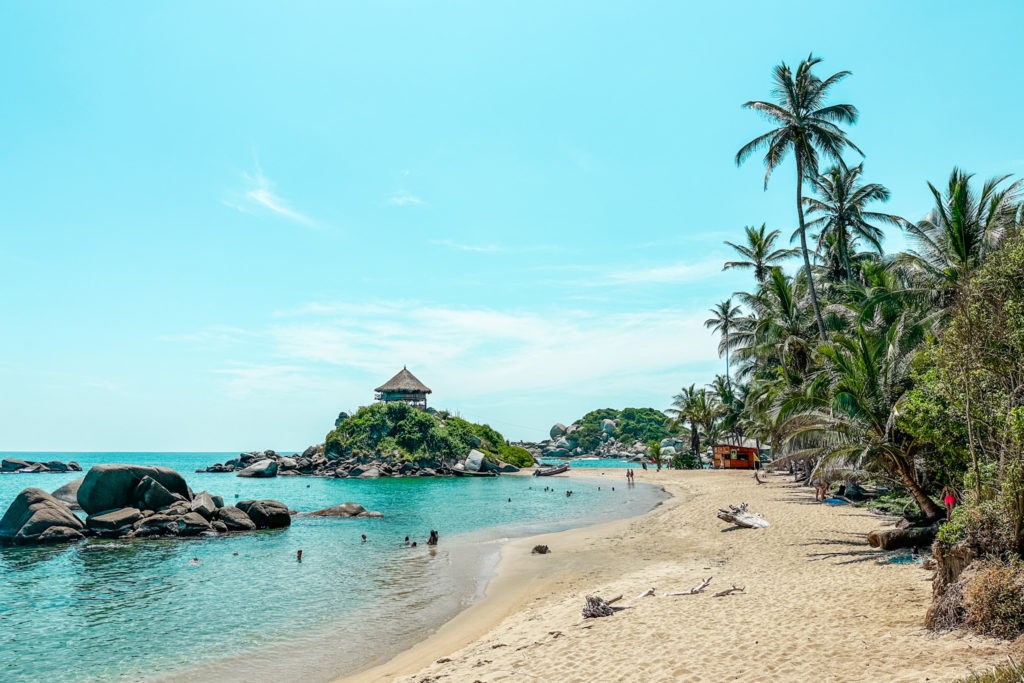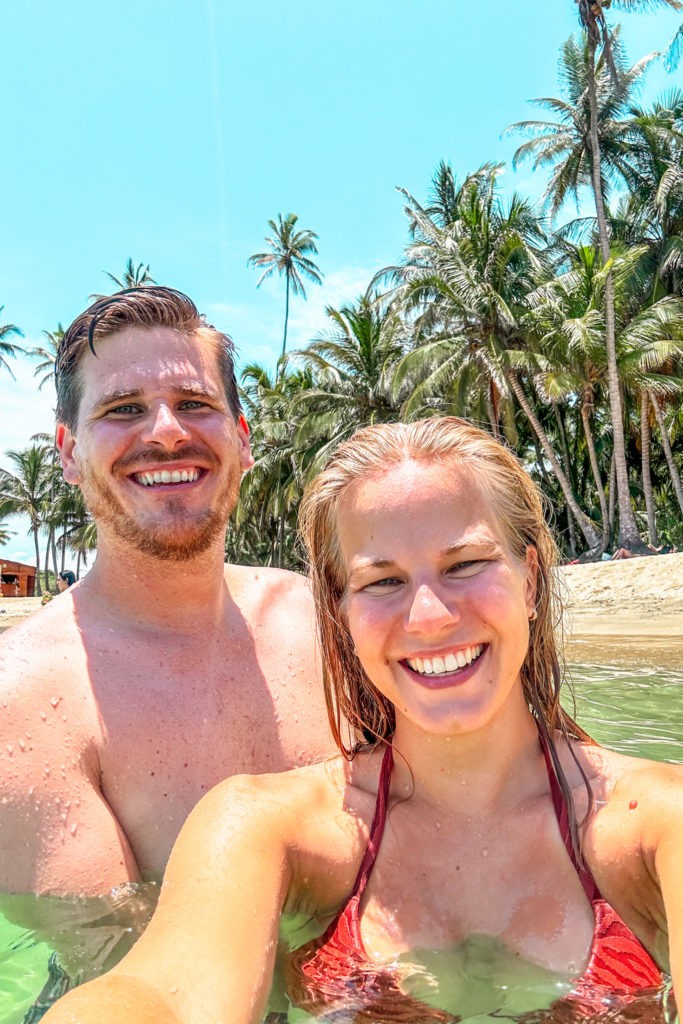 2. Santa Marta Marina and City
Stroll around the city of Santa Marta. Despite not being the most beautiful city in Colombia, we found it a good place to have a nice afternoon walk and just watch the locals relaxing at the sea promenade. Also don't forget to get a lime shot and some empanadas from the local street vendors.
You can visit the Catedral Basilica de Santa Marta, the Park de los Noivos or simply enjoy the views on the marina when walking along the coastline, before you head on to breakfast, lunch or dinner in one of the restaurants in the historic city center.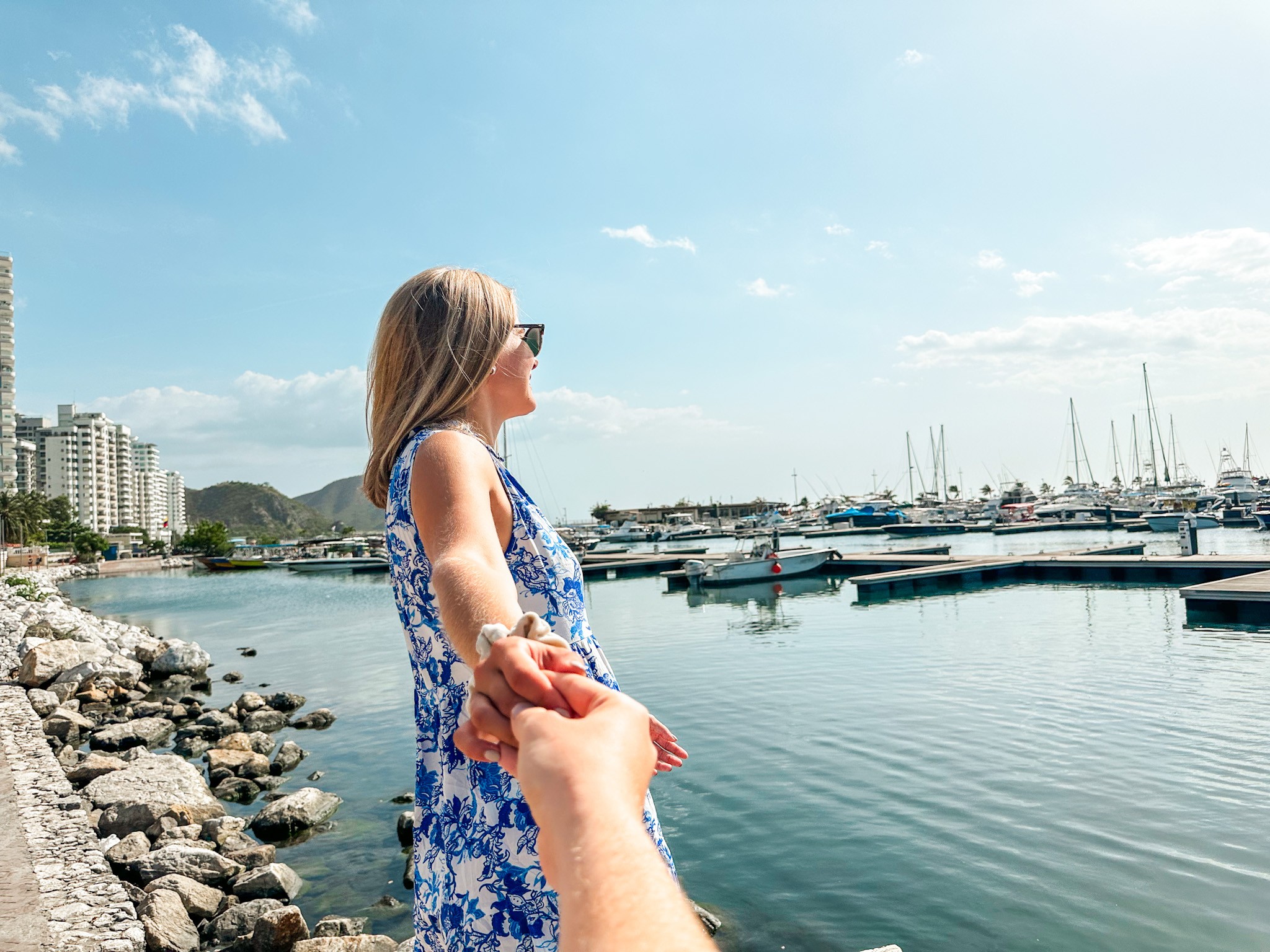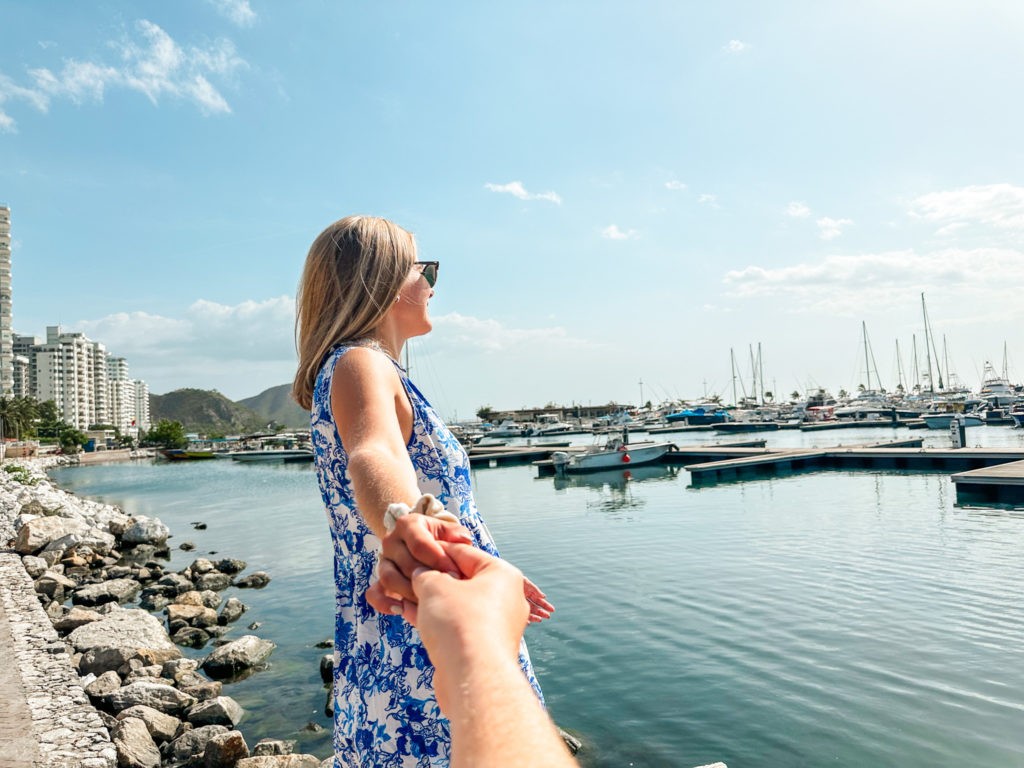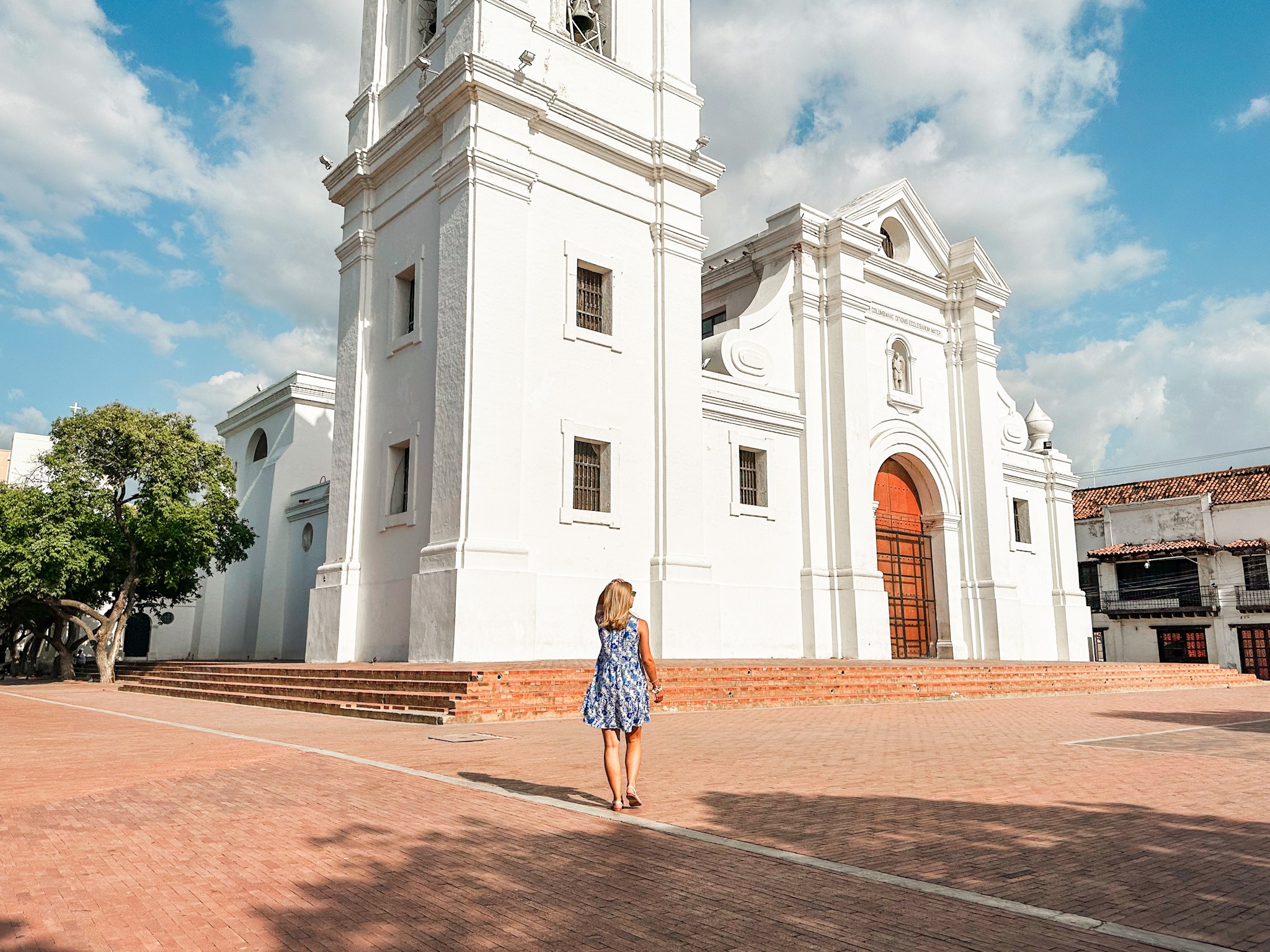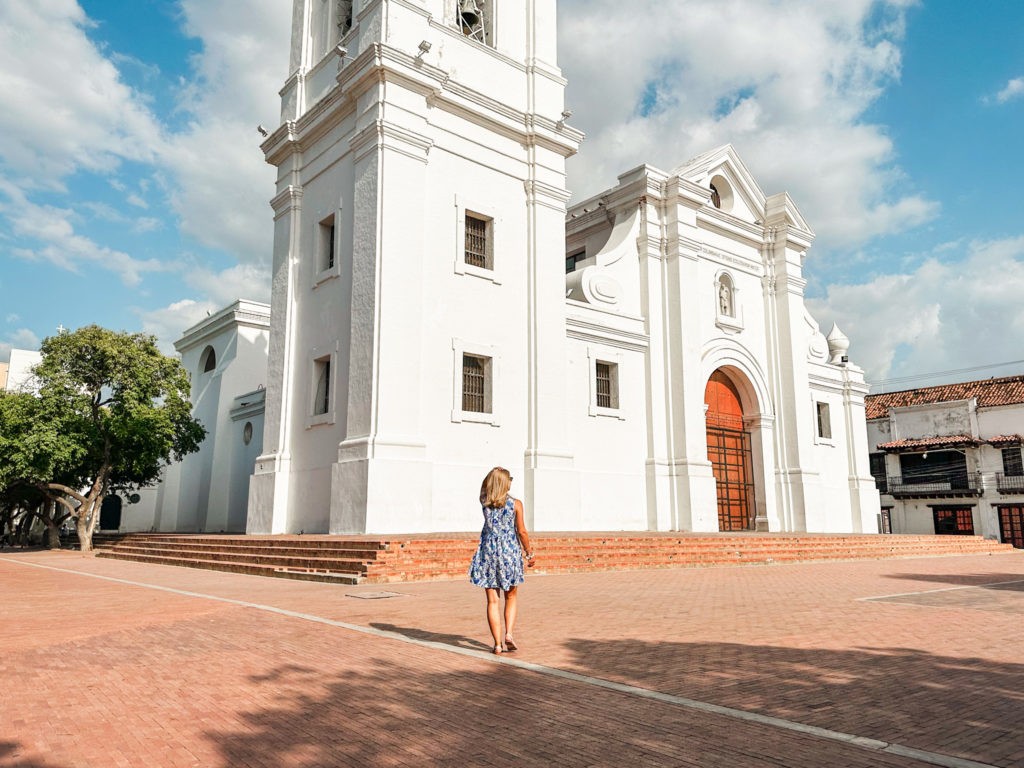 While we were in the city, our must-eat place was Casa Papau. A simply beautiful restaurant, located next to a hostel. They did offer very tasty food: From mouth-melting burgers over delicious chicken on mashed potatoes up to an incredible lava cake. We've been there several times, and believe us, it was really worth it.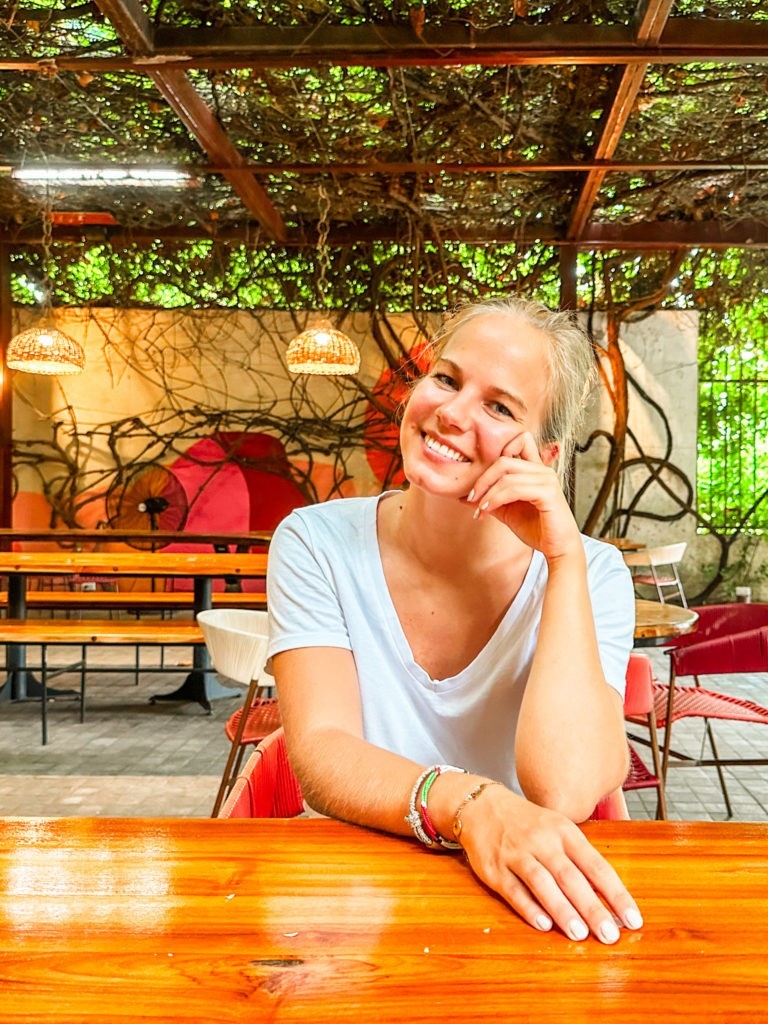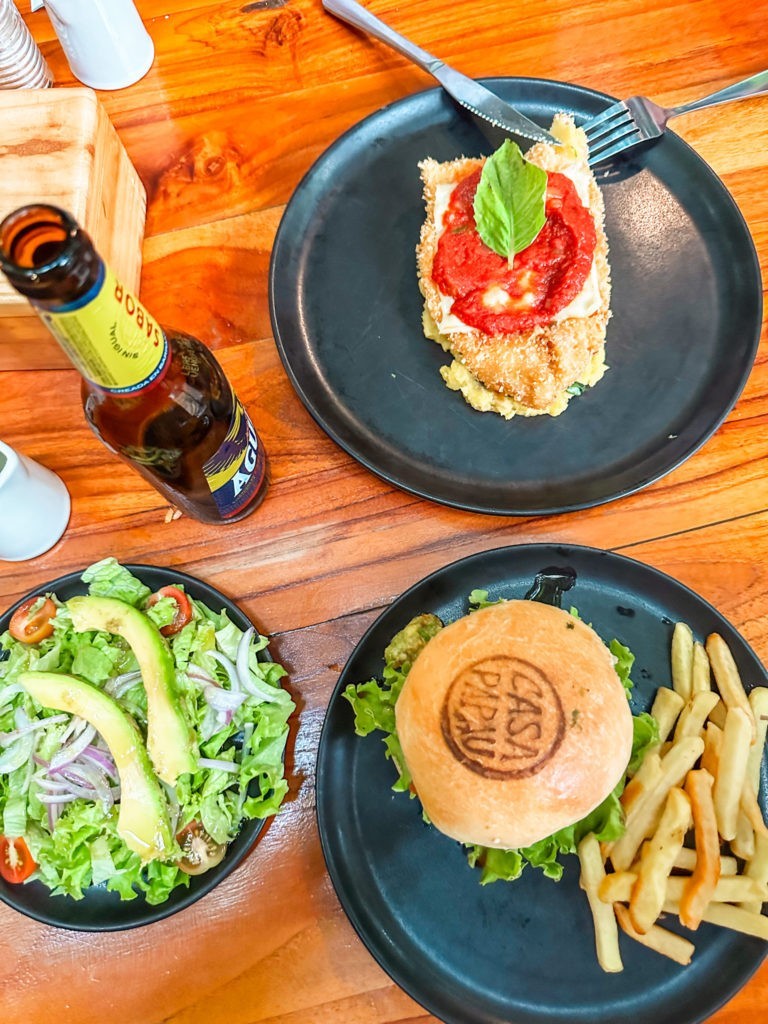 Latest when you have visited the Tayrona National Park and seen it's beautiful beaches, crystal clear water and wildlife you will be hooked by the idea to see the underwater world.
We're both experienced and even more passionate divers so we decided to spend some days diving at the Tayrona National Park. And we did not have to disappoint. Once we reached the dive spot by a speedboat, we were surprised about the huge corals and underwater world of the Tayrona National Park. We even saw a turtle.
There are plenty of diving schools available in a small fisher village, Taganga, which is just a 20-minutes ride by taxi from the Santa Marta city center. Although, Taganga does not have the best reputation, for daily diving trips it is perfectly fine. The diving spots around Taganga are suitable for all levels of divers, from beginner to professionals and most of the diving schools offer well maintained diving equipment.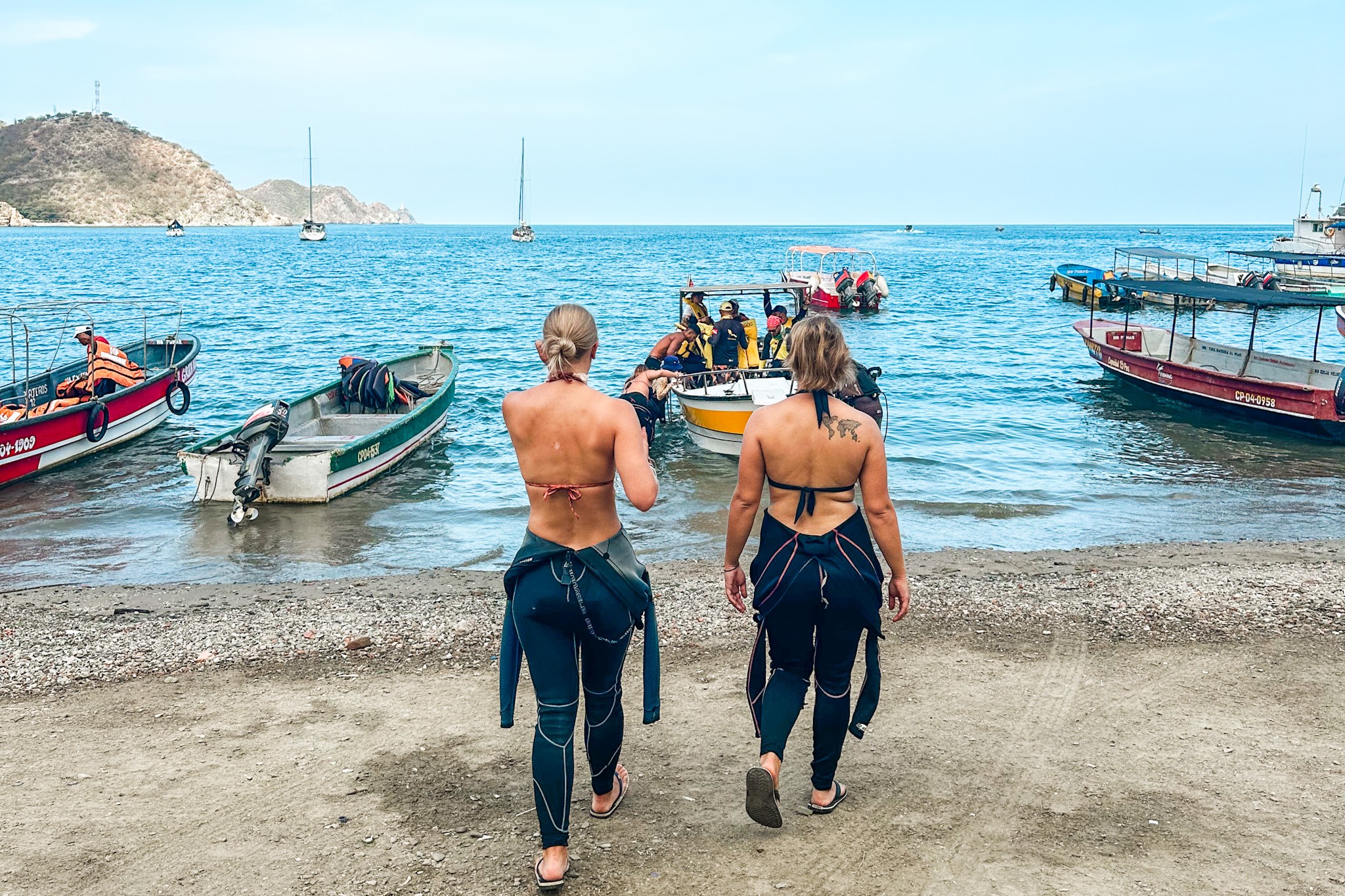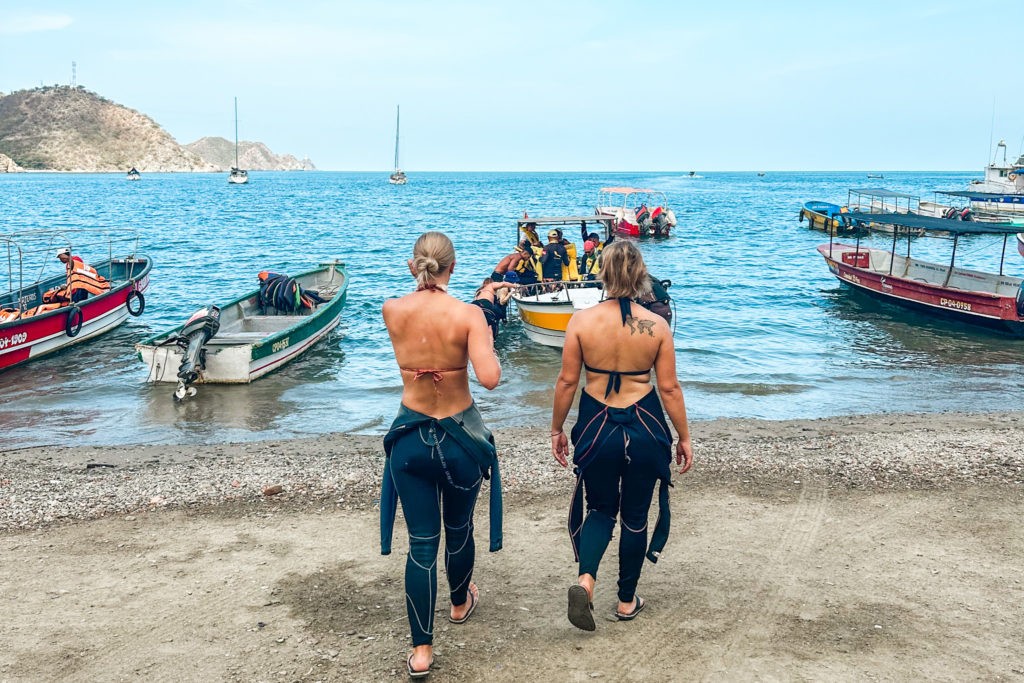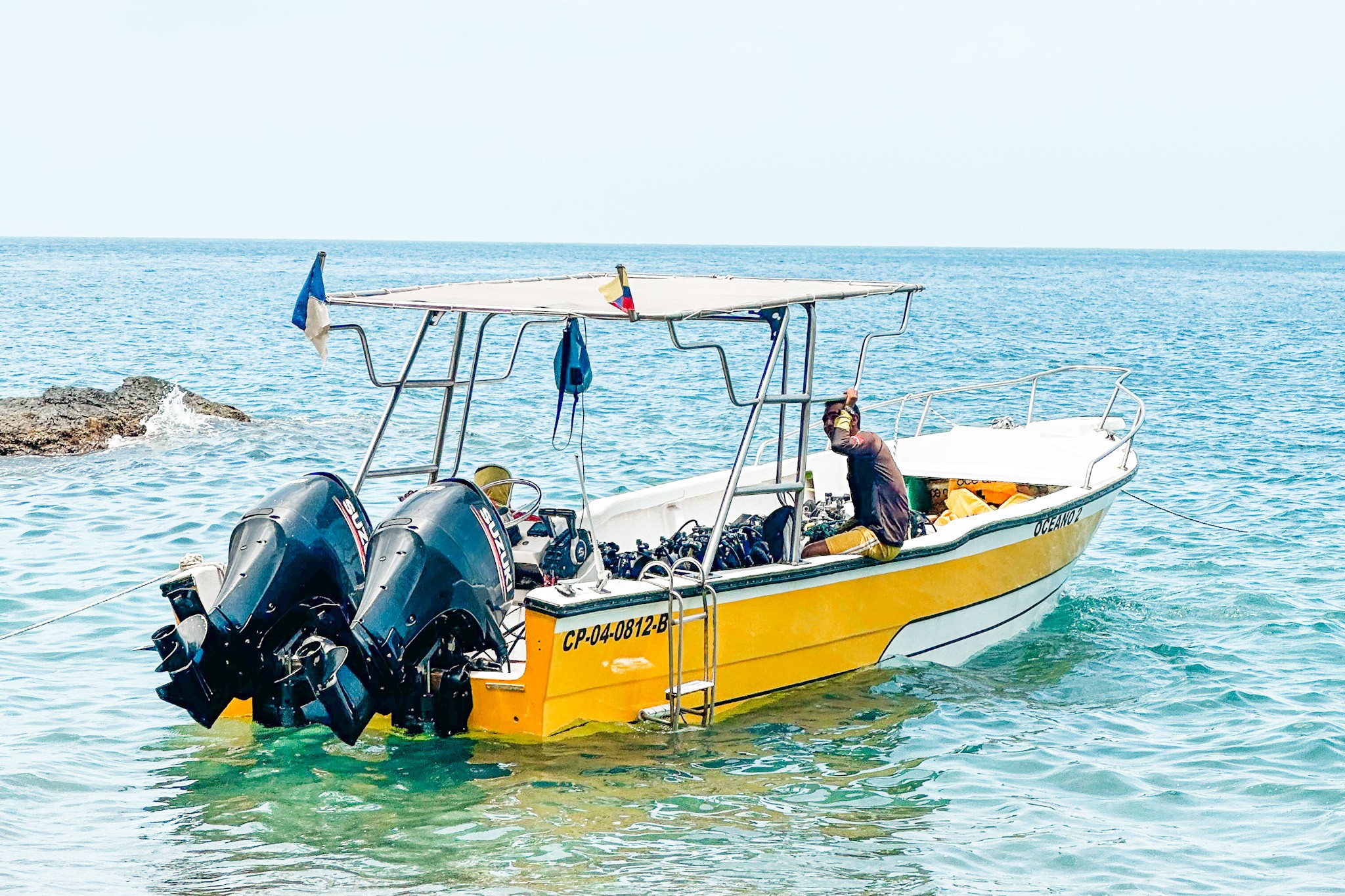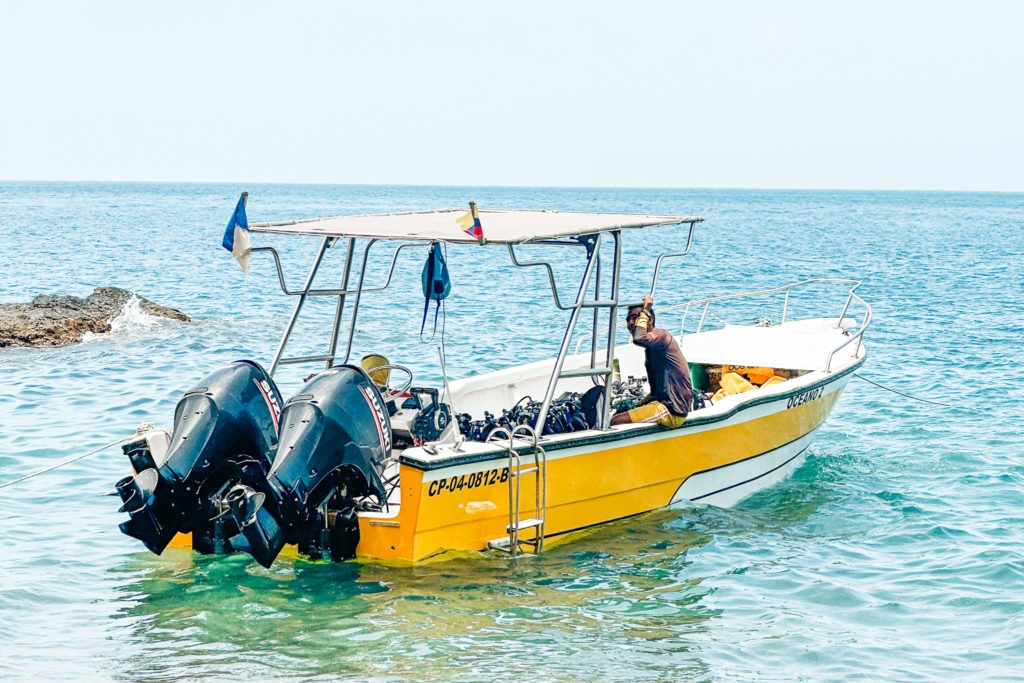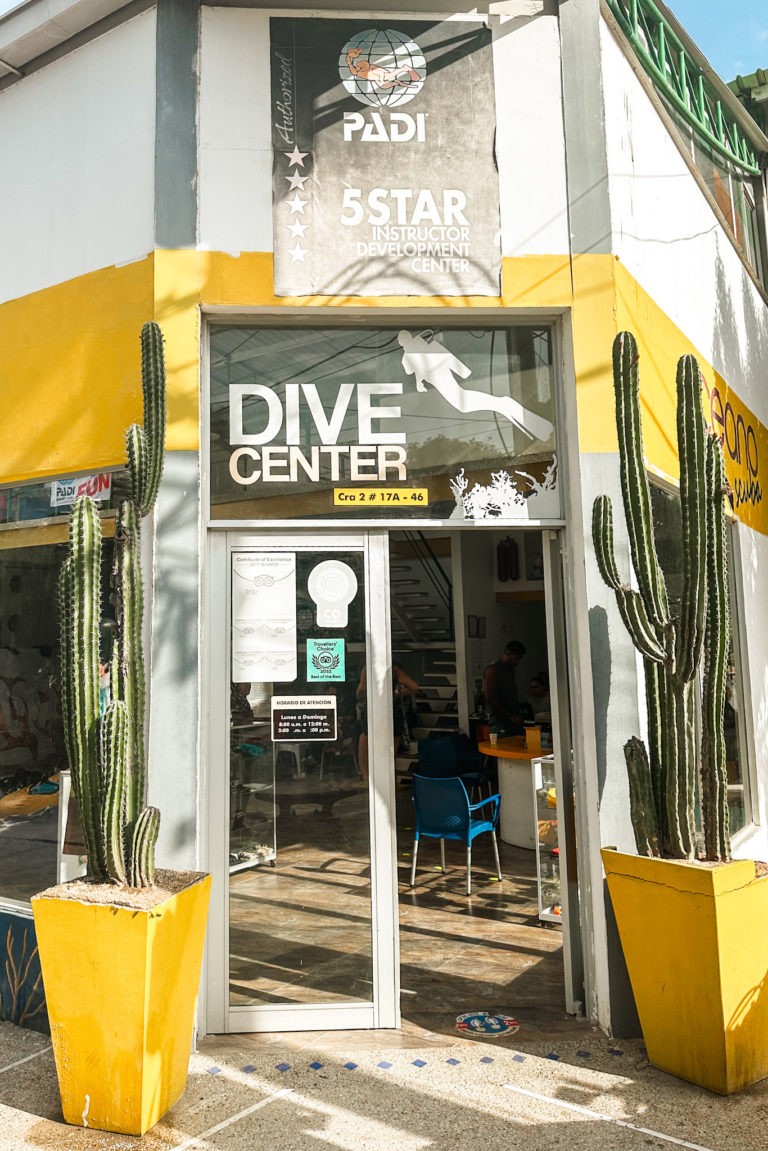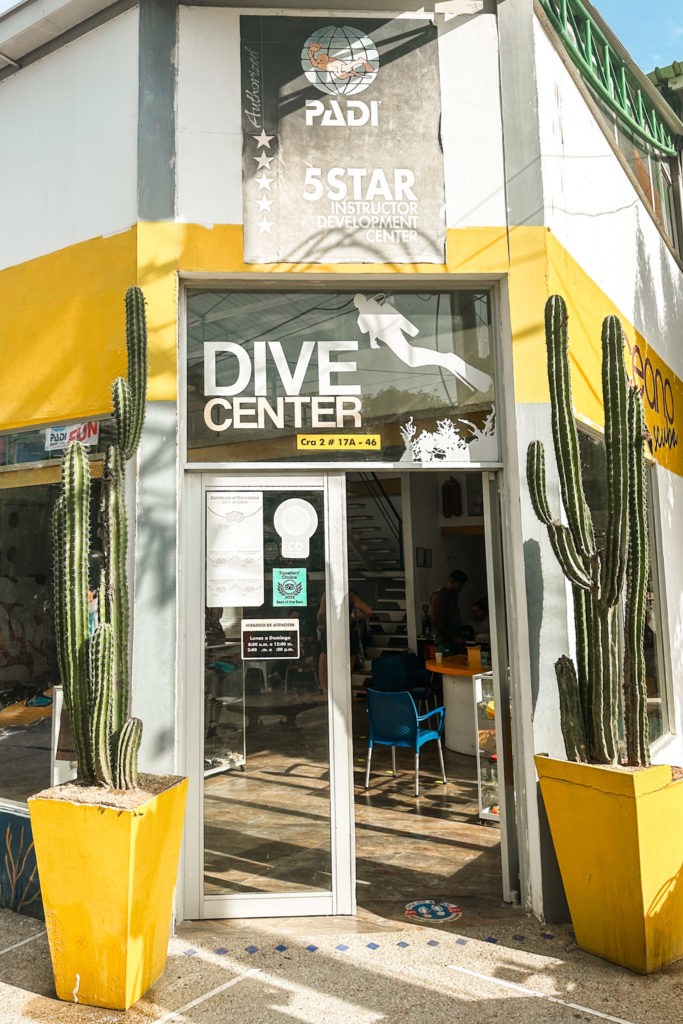 We decided to go out diving with Oceano Scuba in Taganga. For two fun dives and all required diving gear included we've paid 30 USD per dive and person, which we found very affordable. 
So if you are up for an adventure or just desperate because you have not been diving for a long time, checking our Taganga for a dive or two is definitely an activity you don't want to miss.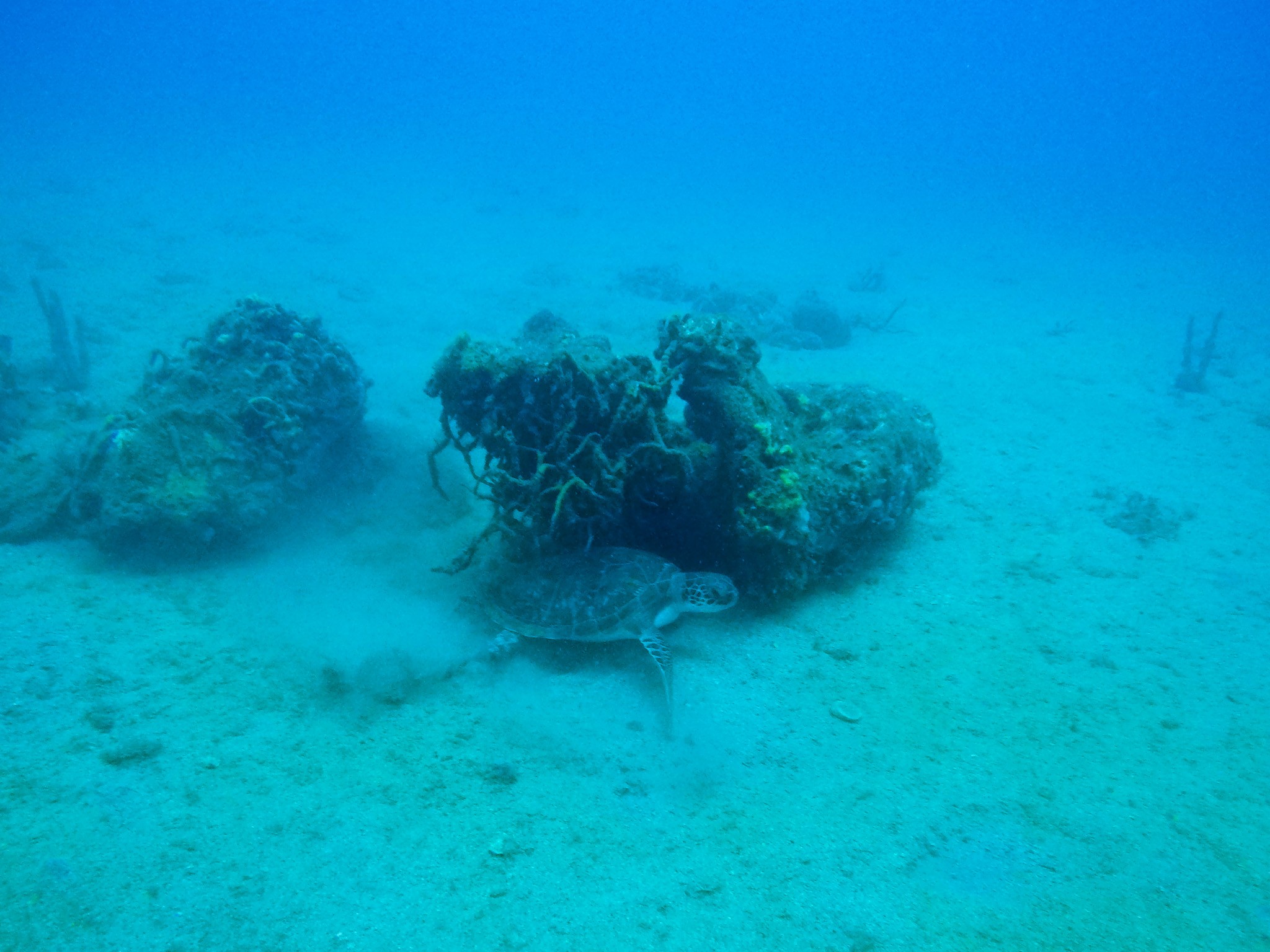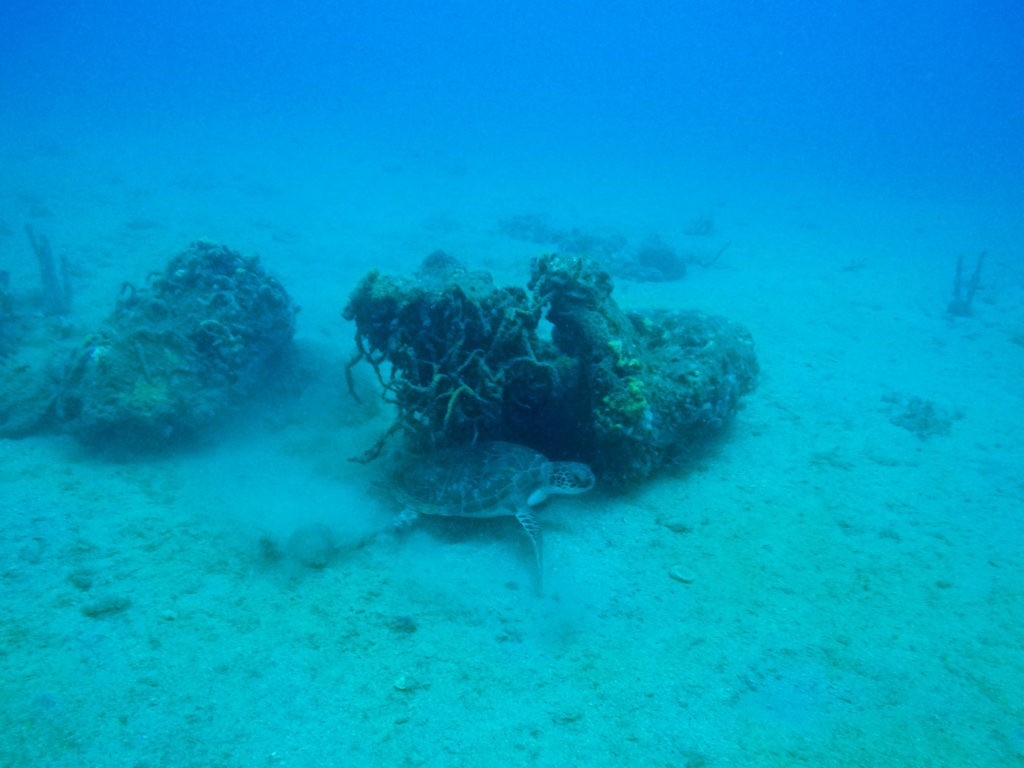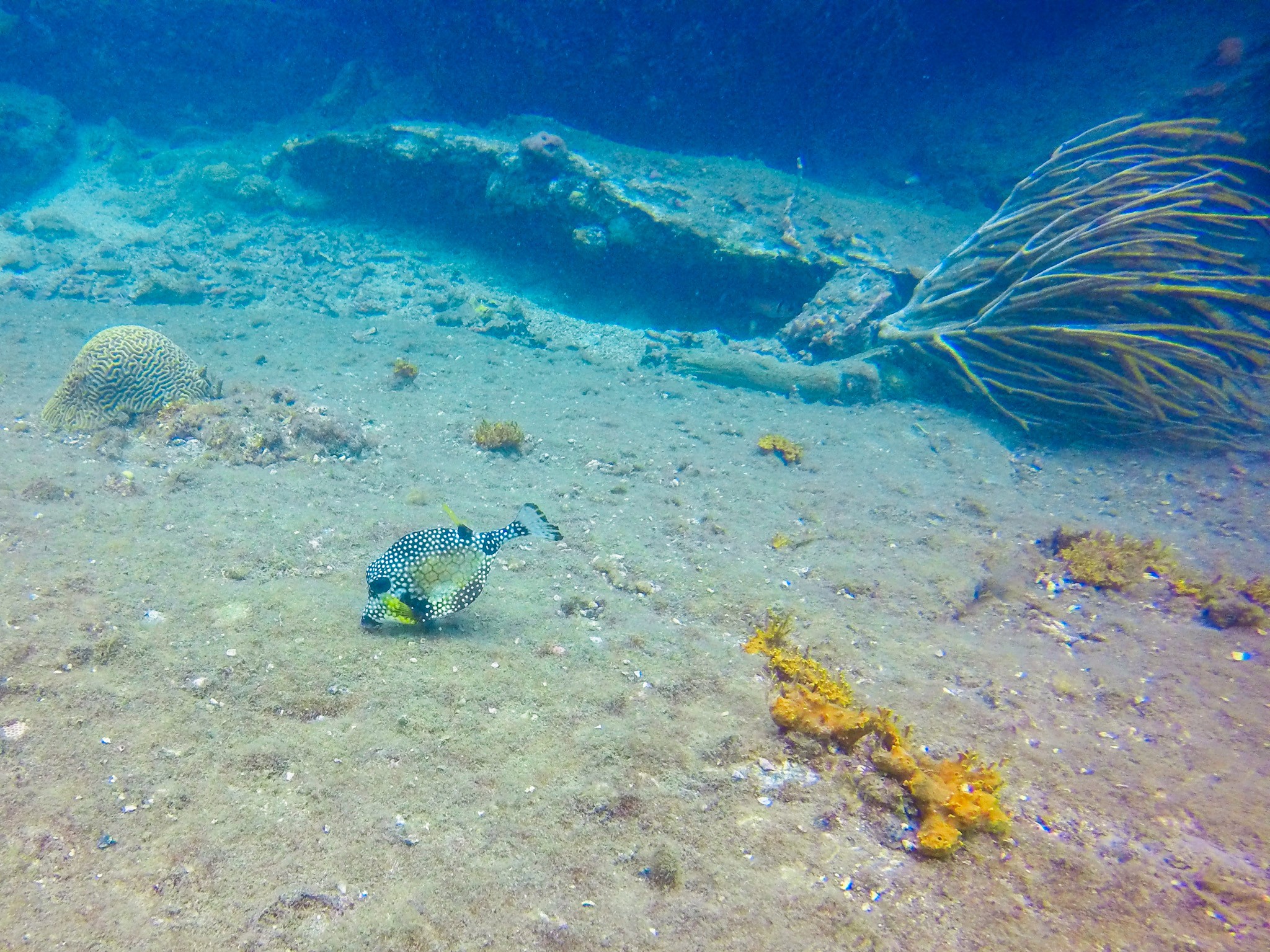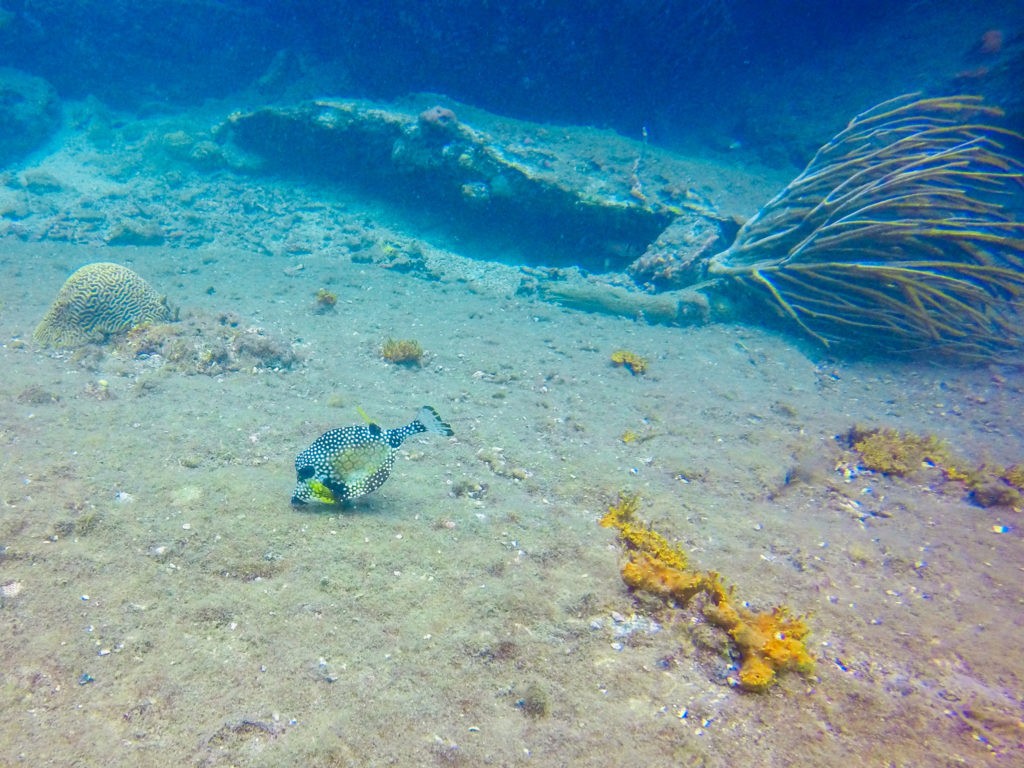 4. Trip to the Lost City (Ciudad Perdida)
Hidden within the depths of Sierra Nevada's dense jungles lies the Lost City, or Ciudad Perdida, an archaeological gem built by the ingenious Tairona civilization. Often called as Colombia's Machu Picchu, this mystical site had remained veiled from the modern world for centuries until its rediscovery in the 20th century.
Visiting this enchanting destination is an adventure worth pursuing, although not for the faint-hearted. Starting your journey from Santa Marta, Minca, or Palomino, you'll find an array of tour options that will lead you along ancient Tairona trails to reach Ciudad Perdida. Depending on your fitness level and preferences, the trek typically spans 4 to 5 days. During this immersive experience, you'll wind your way through the dense jungle, cross rivers, spend nights under the starry sky, and connect with the indigenous tribes who call this forest home, all culminating in your arrival at Ciudad Perdida.
Our expedition to the Lost City was a transformative experience, and we wholeheartedly recommend it. Opting for a 4-day adventure, we spent approximately 1,750,000 COP per person (around 430 USD), covering accommodations and meals along the way.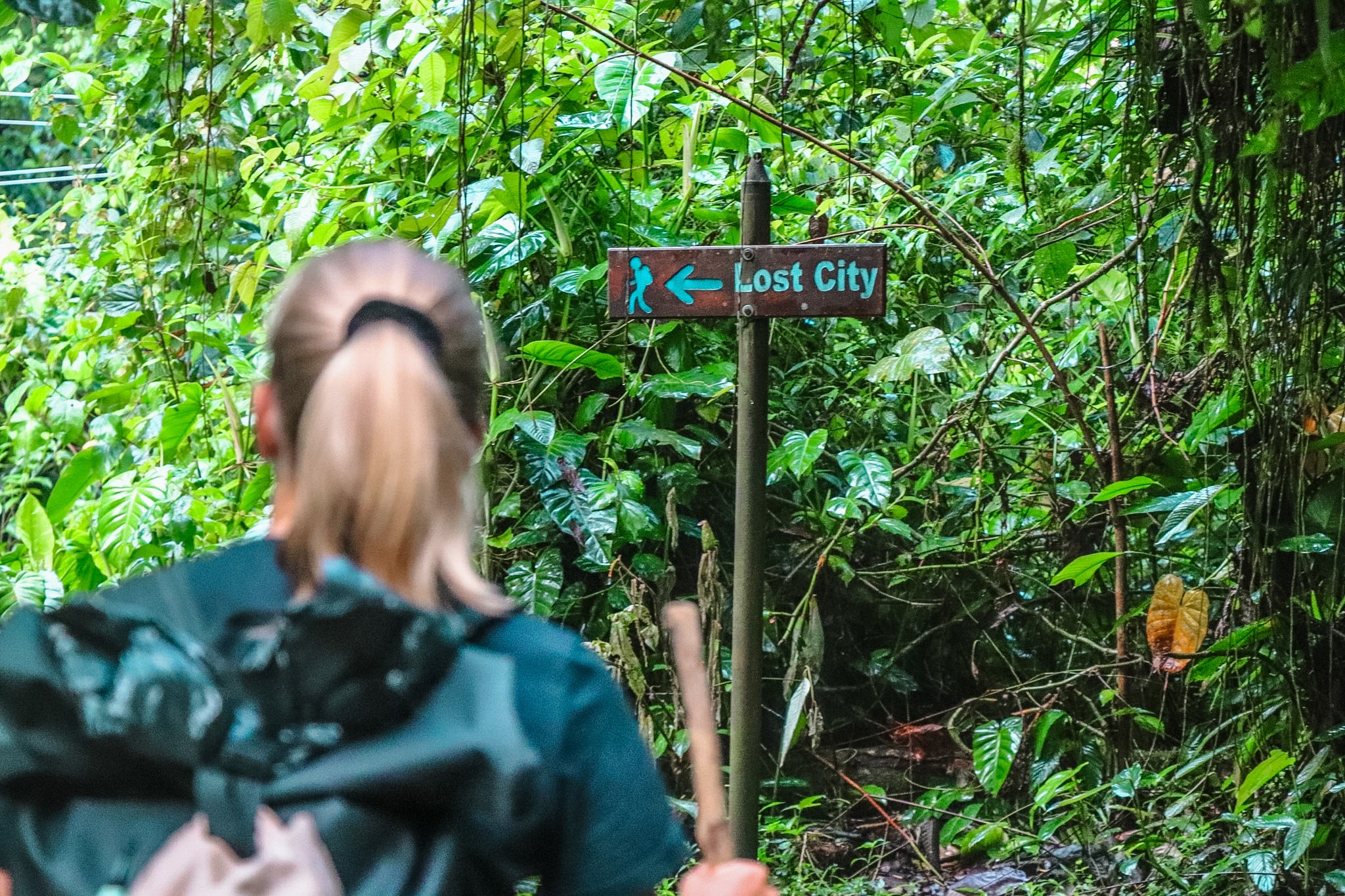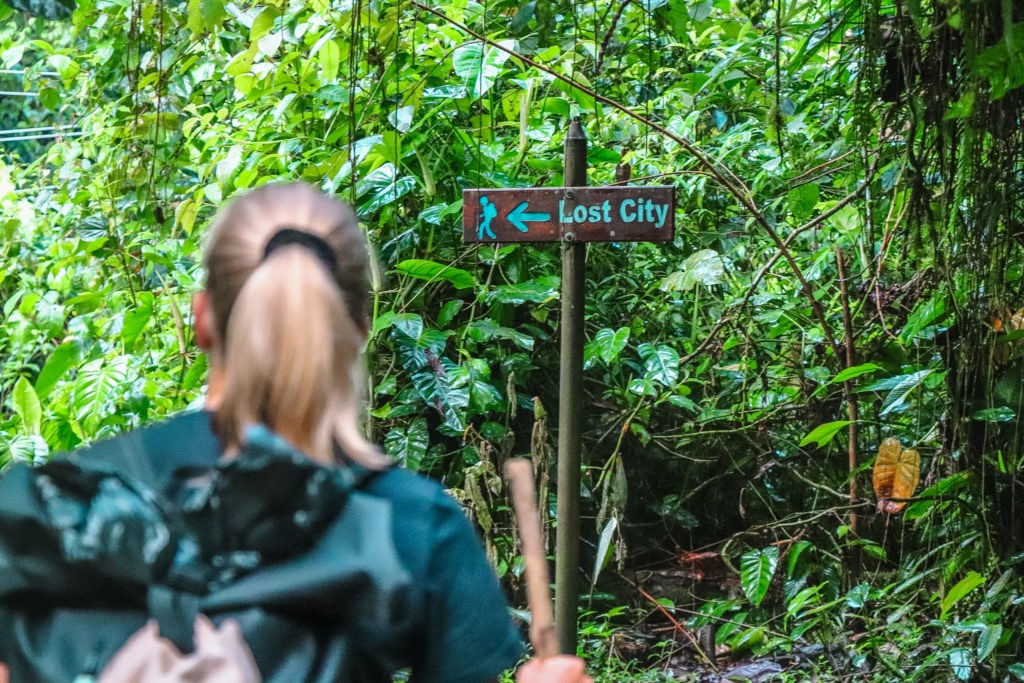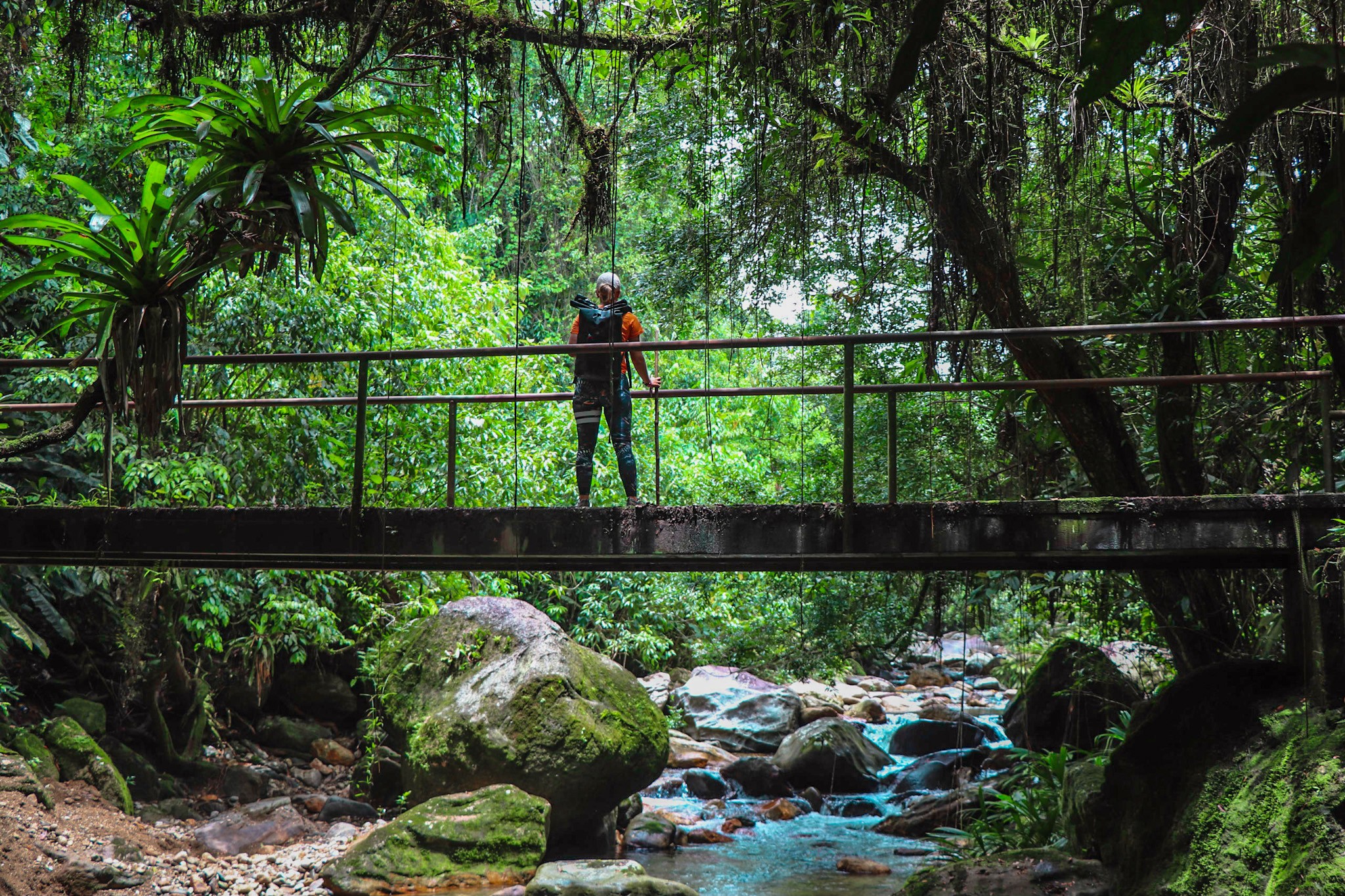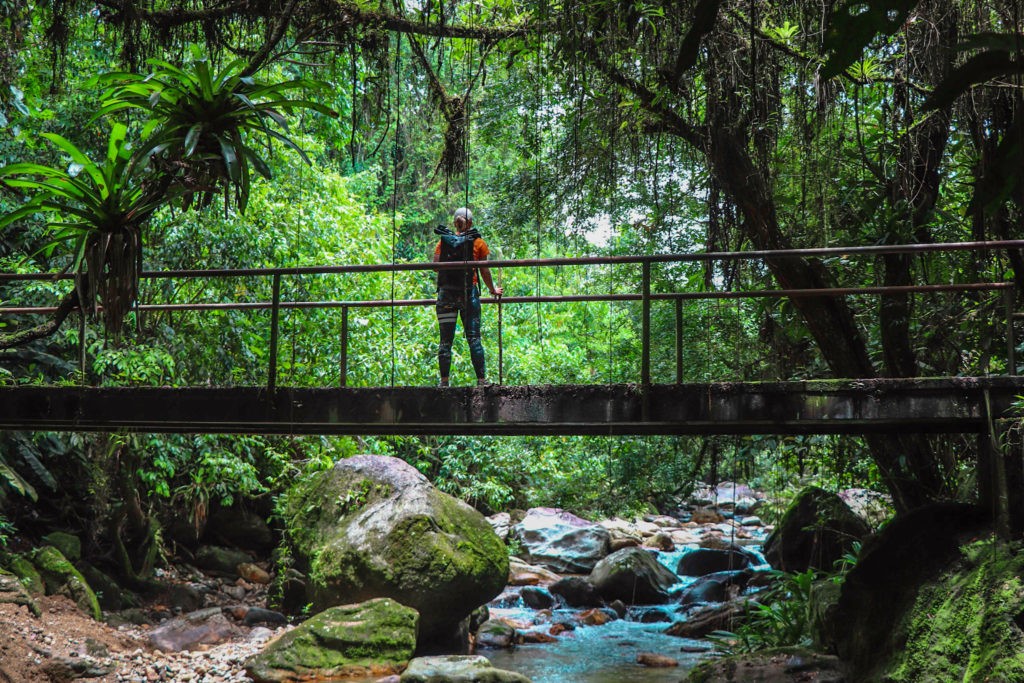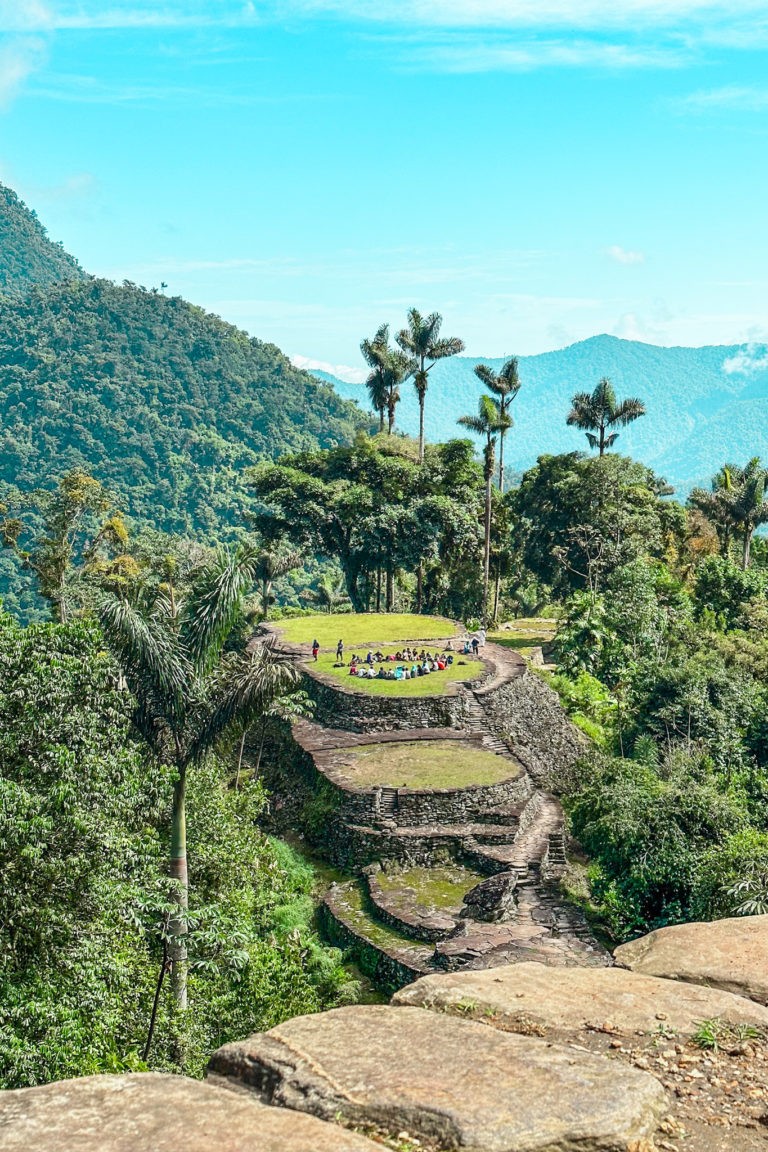 5. Visit Muso Del Oro Tairona
A visit to the Museo Del Oro Tairona is perfect if you want to lean more about the indigenous tribes and people living in the Sierra Nevada, Tayrona and Magdalena region. It's ideal to step by before or after your trip to the Lost City, where you've met the different tribes Kogi (Kágaba), Wiwa (Arhuaco) and Kankuamo.
You will find plenty of museums all around Colombia, but this one is well-curated and offers comprehensive displays in English (in case your Spanish is as "good" as ours). The Museo Del Oro Tairona is located in the city centre of Santa Marta, so you can easily include it your plans to visit the city and the entrance to the museum is free.
6. Staycation in Minca Village
Minca is your jungle escape destination. Located within the forests of the Sierra Nevada, it's a perfect location to relax to the sounds of nature and your getaway from urban stress and busy streets.
Wake up to the sounds of birds, drink your coffee or tea with a view over the lush mountains, go out hiking for a swim at the Marinka waterfalls, visit a coffee plantation and end the evening with some delicious food from the local restaurants.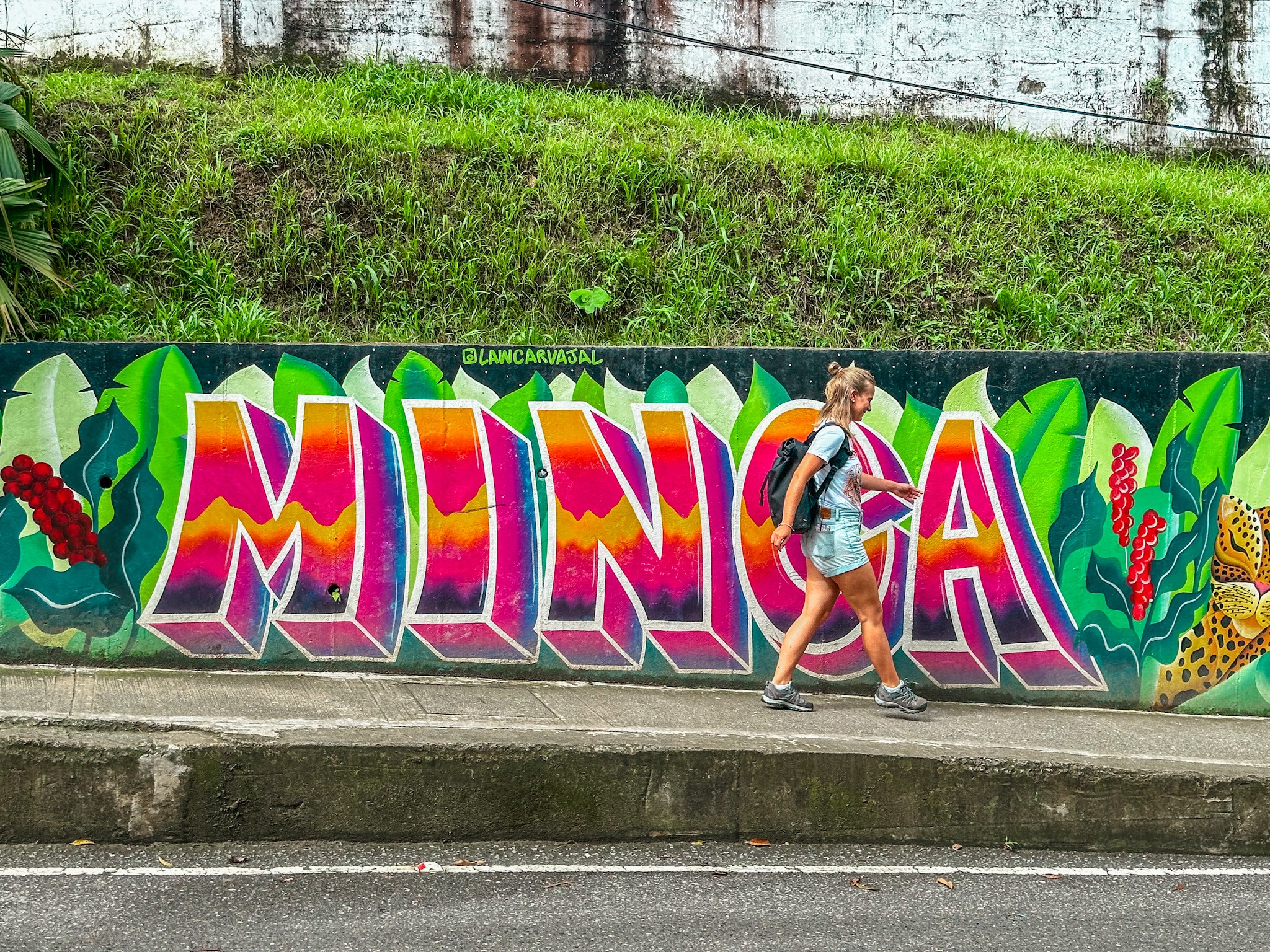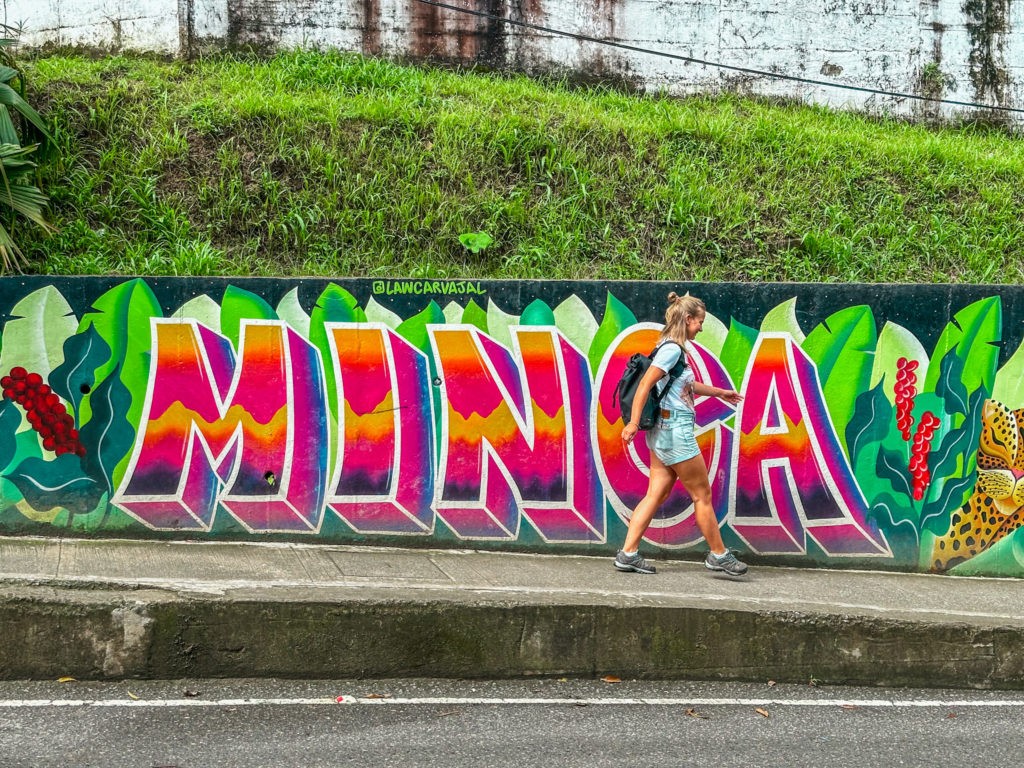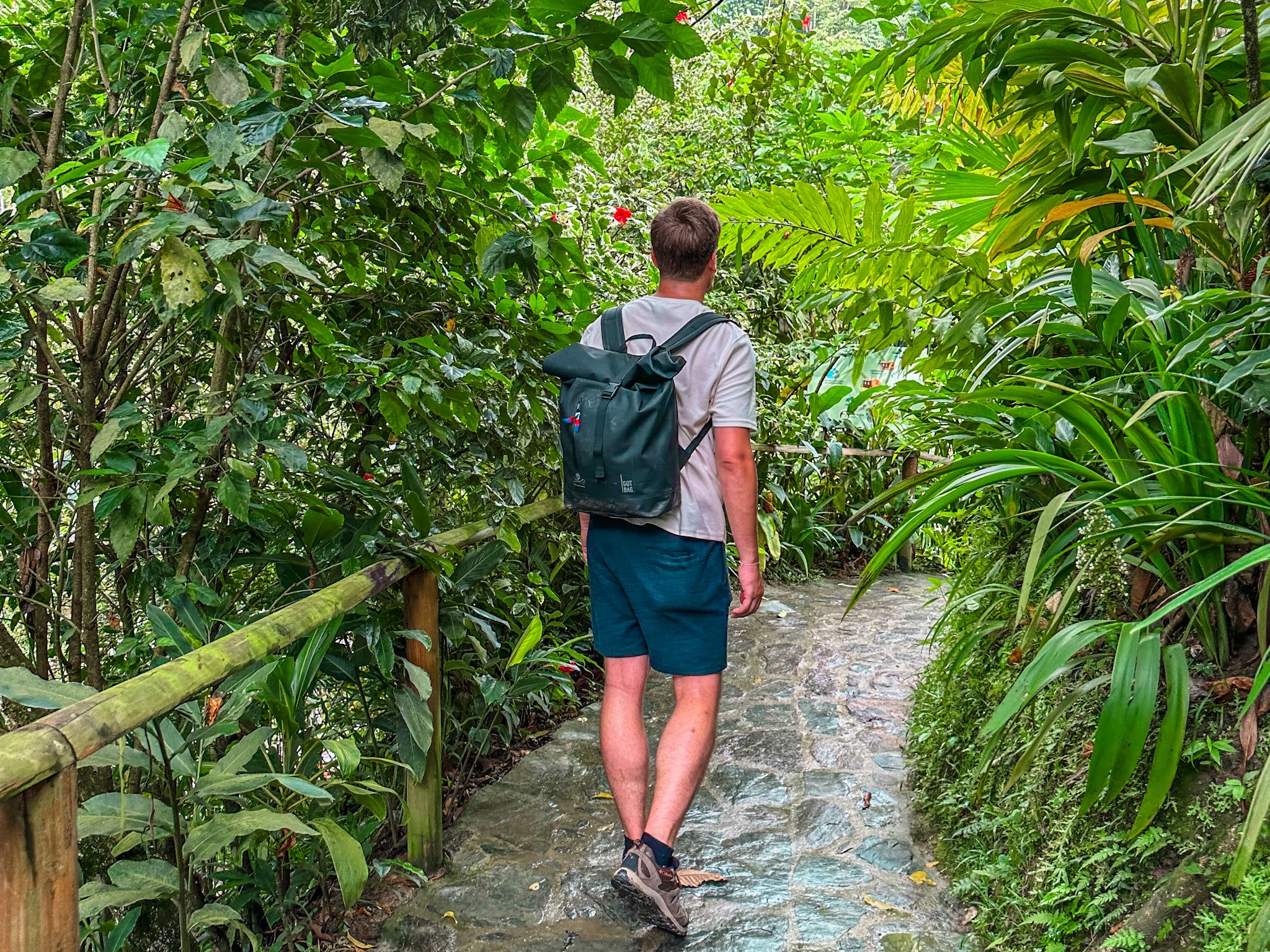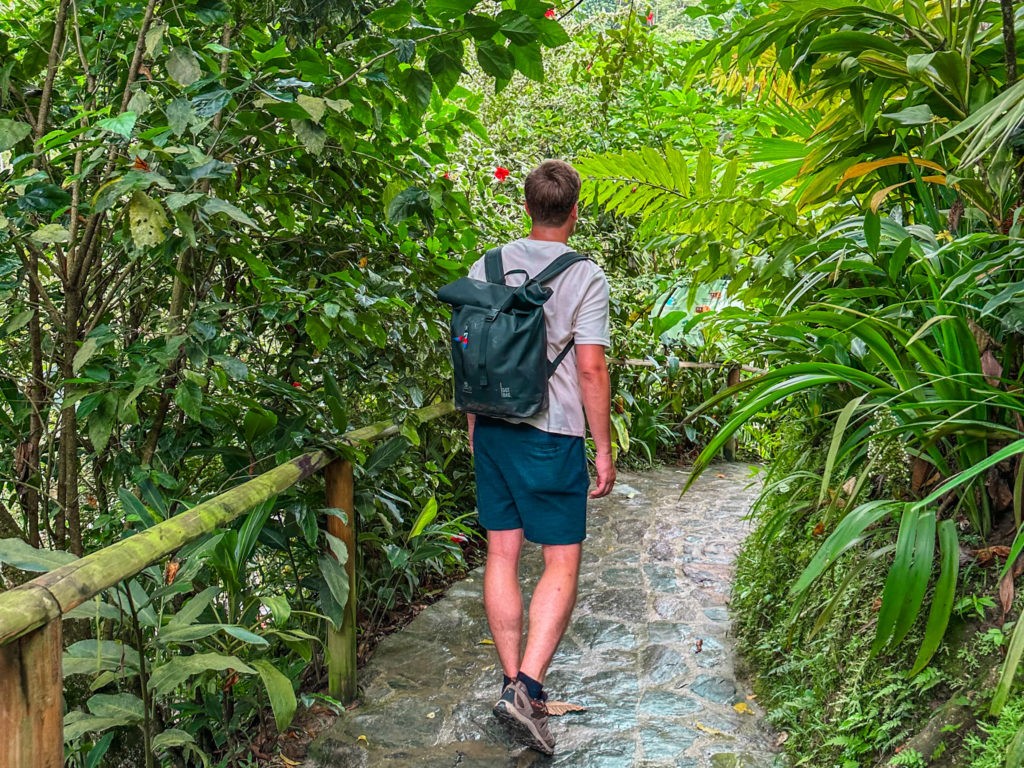 And the best way to get to Minca is from Santa Marta. To drive to the Minca village, you can get on a local mini-bus from the Santa Marta marketplace (here is the exact location) for as low as 9.000 COP (2 USD). We have spent almost a week in Minca after our very exhausting 4-day hike to the Lost City (Ciudad Perdida). If you want to know more about Minca, make sure to have a look into the best things to do in Minca.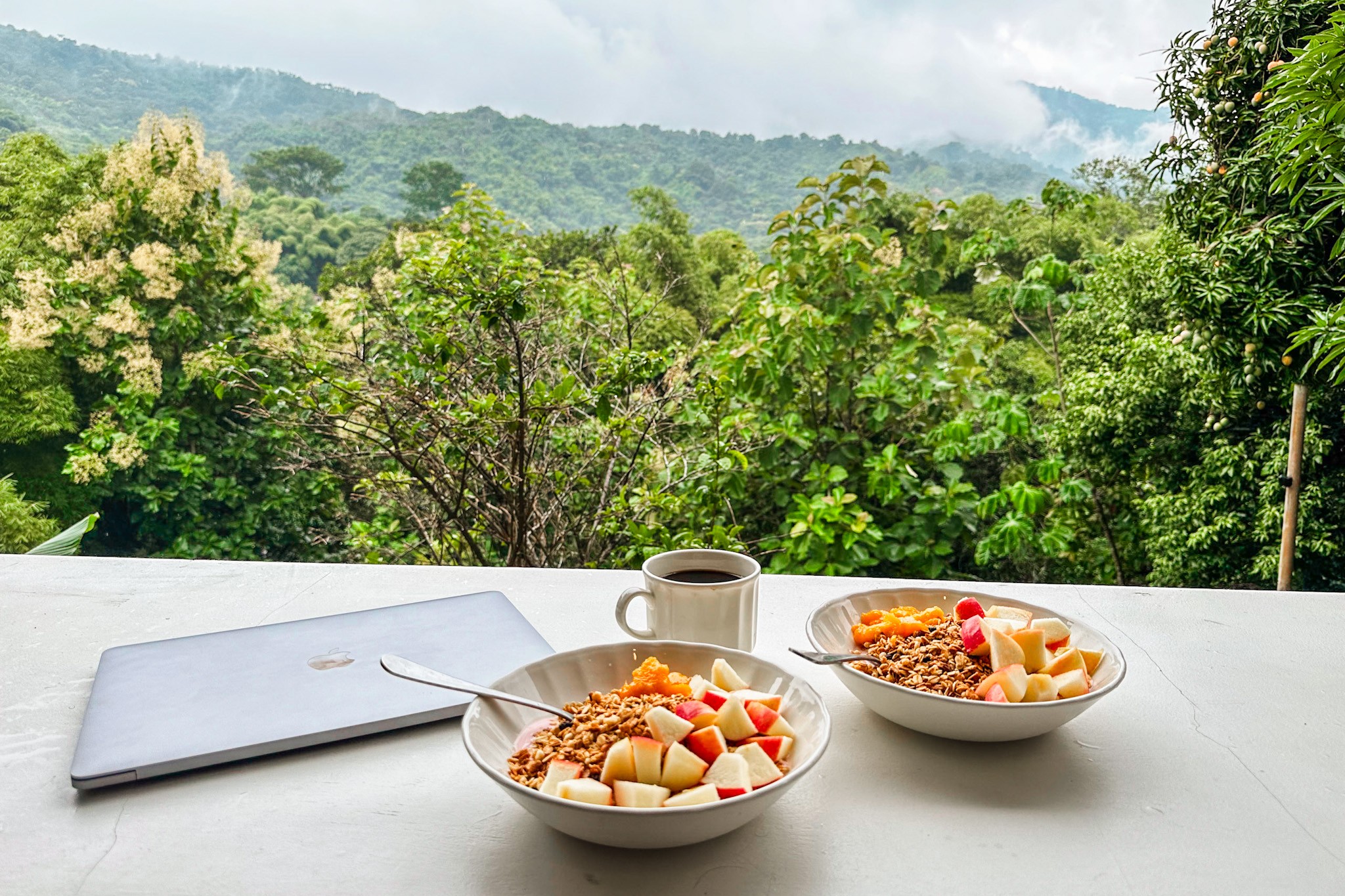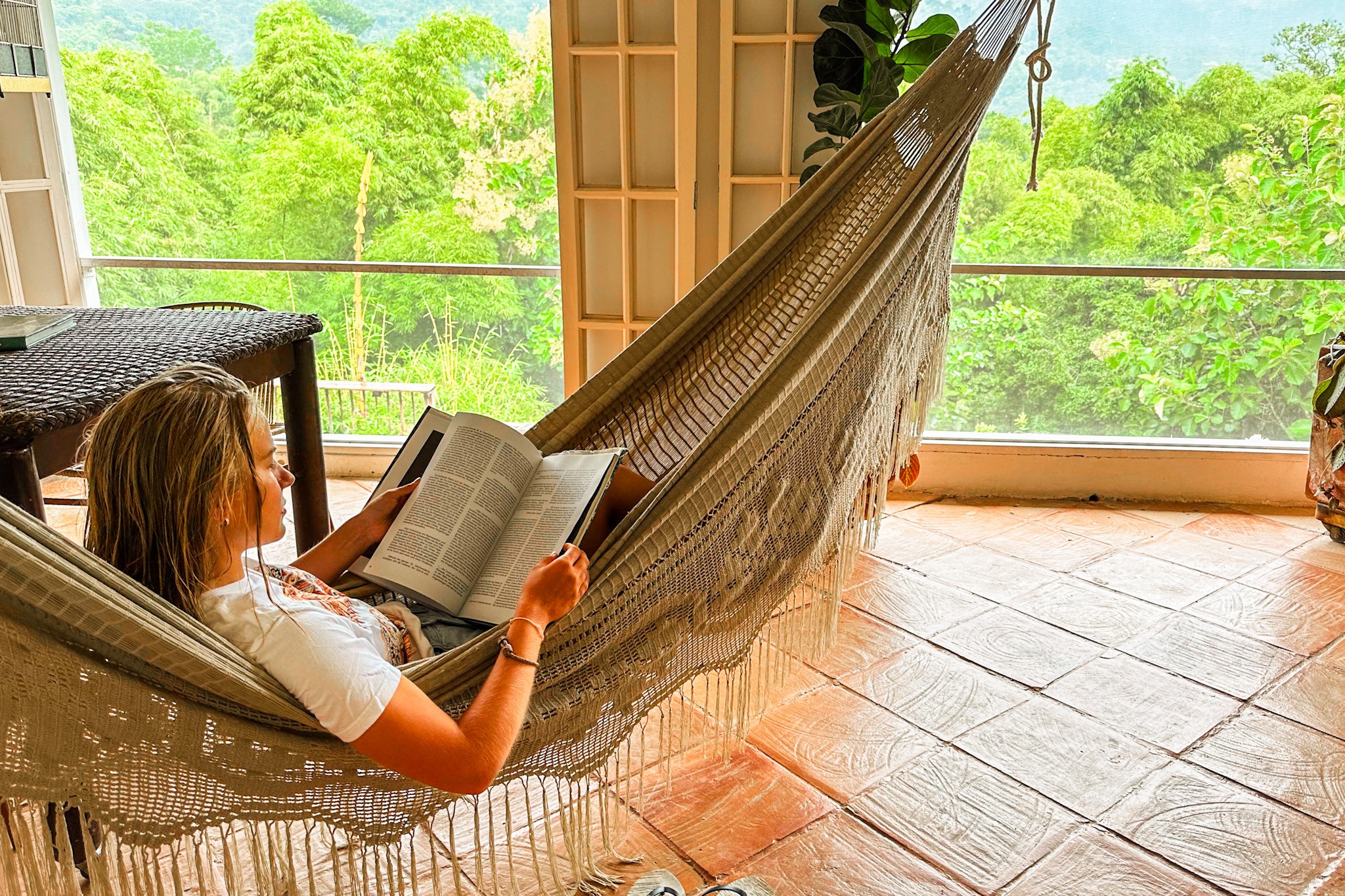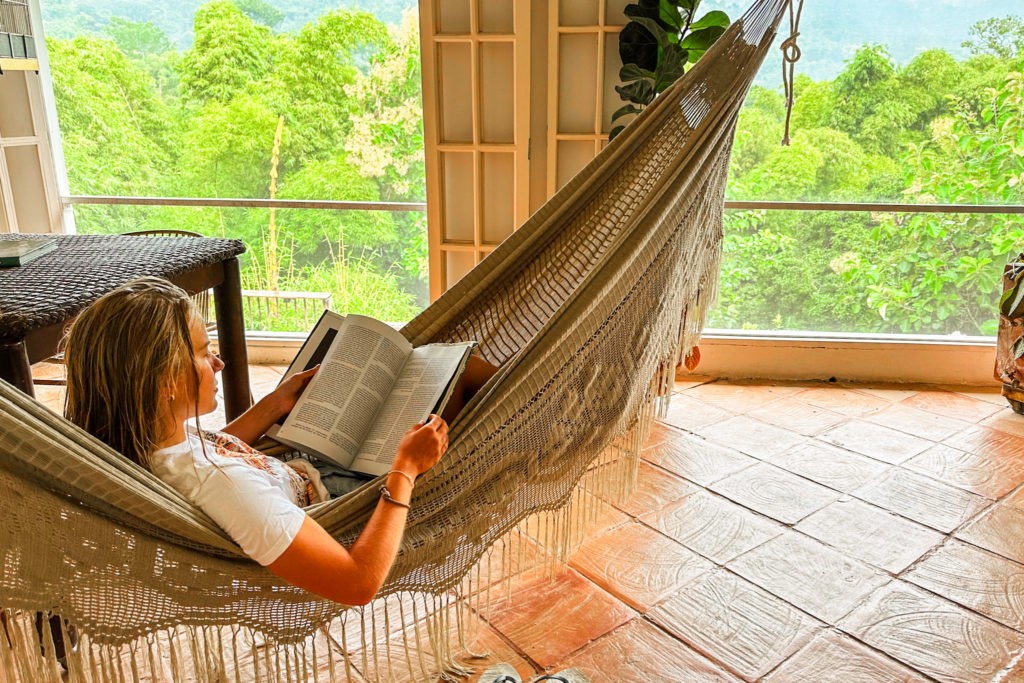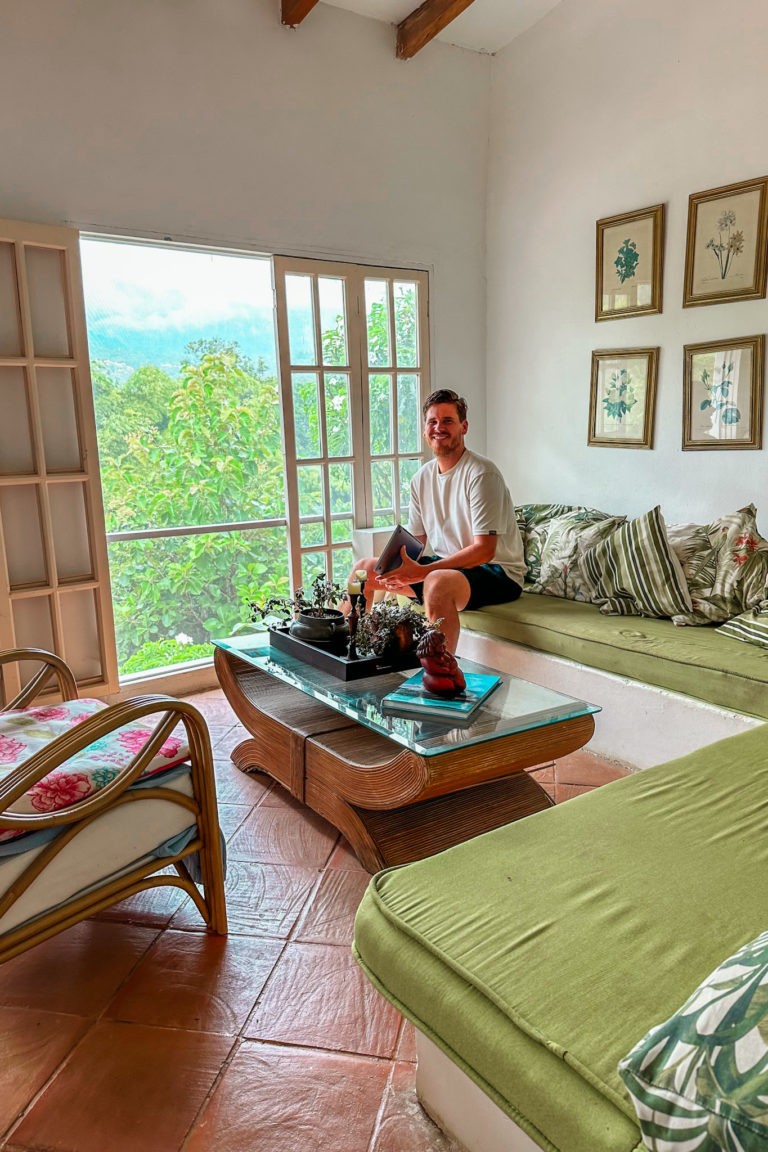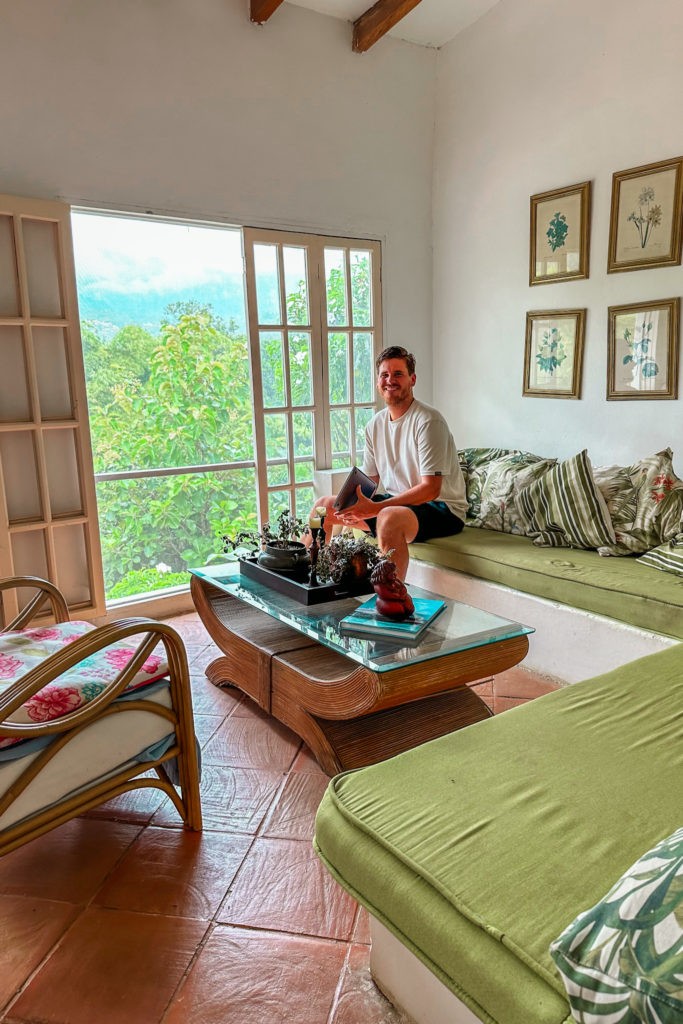 7. Beach Vibes in Mendihuaca
Mendihuaca is up until now still a little hidden paradise. With only a few beach hostels not a lot tourists find their way to this beautiful place. Mendihuaca is just perfectly located between Santa Marta and Palomino, and only a 10-minute drive away from the Tayrona National Park. It will be a superbe relaxation stop after your activities in and around Santa Marta.
It's the lovely beach hostels that make this place unique. You can sleep in beachfront rooms with an open terrace and relax in hammocks, listening to the sounds of the waves. The food is also just yummy. They offer freshly caught seafood and you can see men going out for fishing almost every morning.
We chose to stay in Mendihuaca almost a week to relax after our intense 4-day hike to the Lost City (Ciudad Perdida) and after staying in Minca.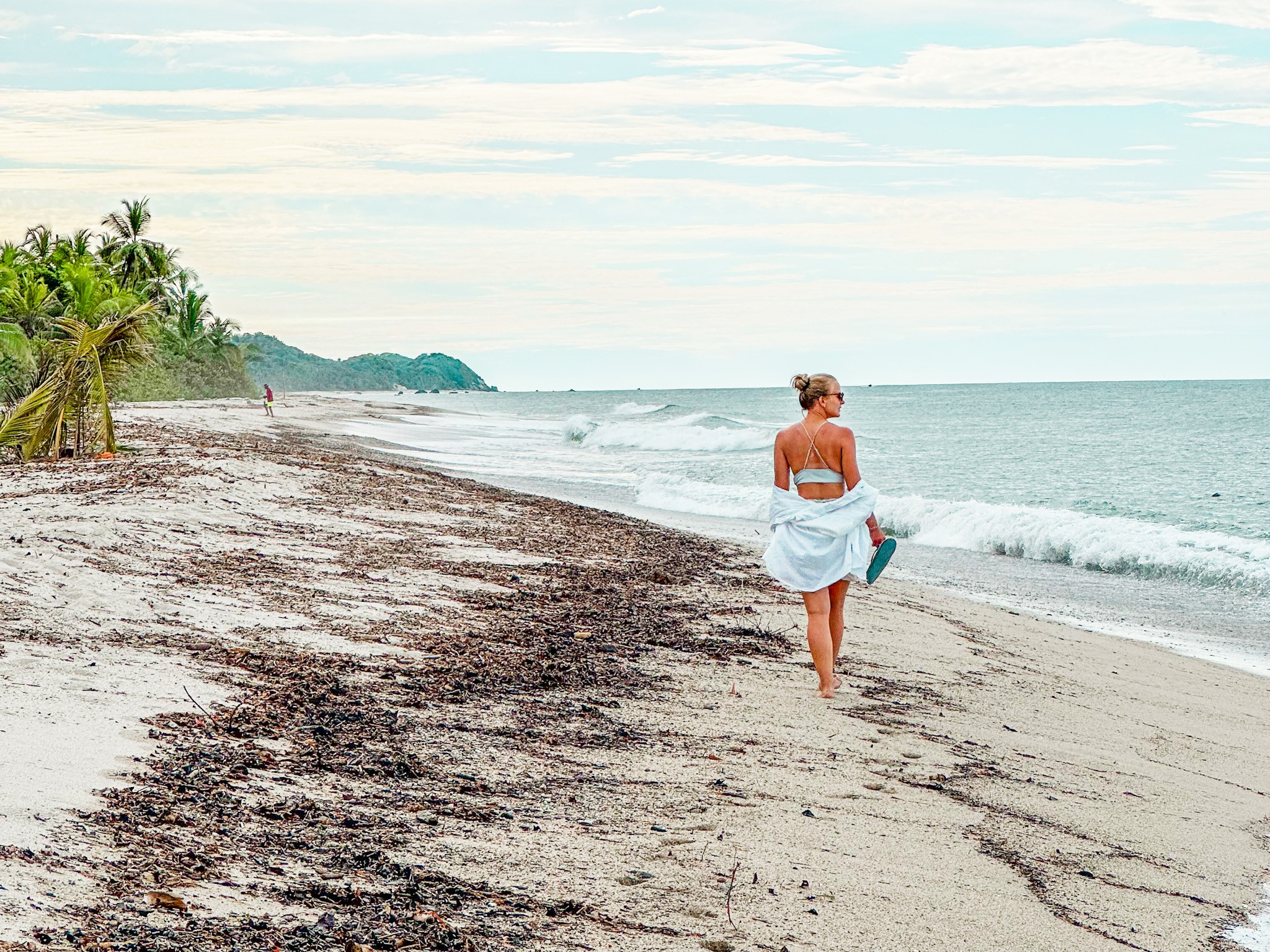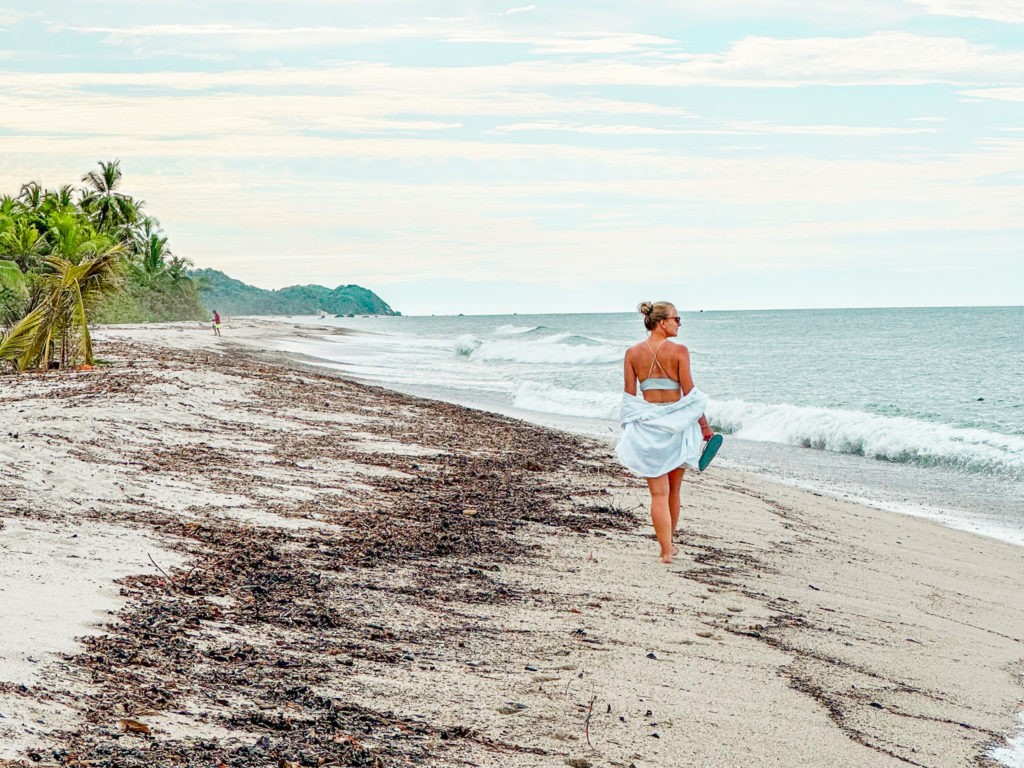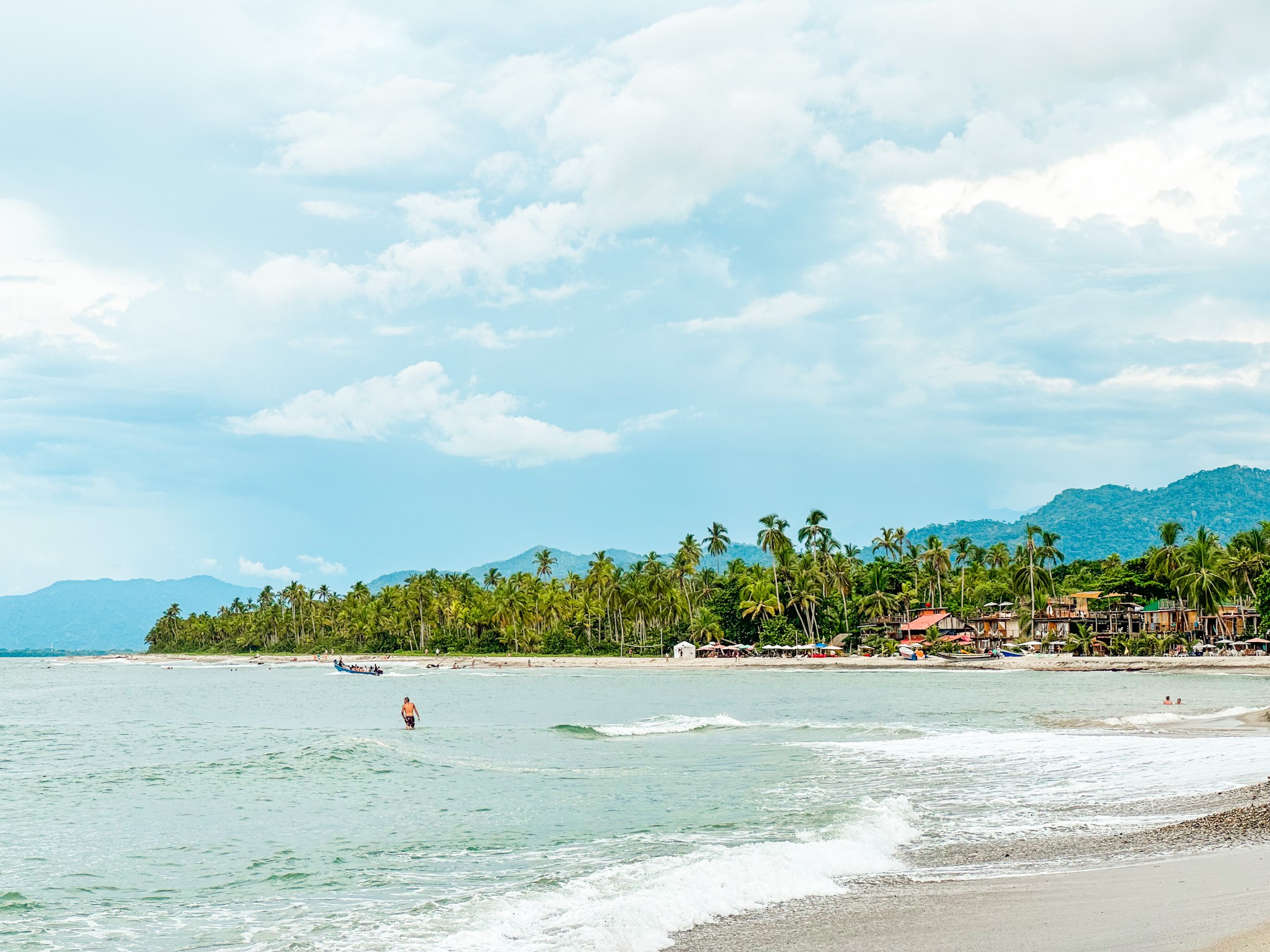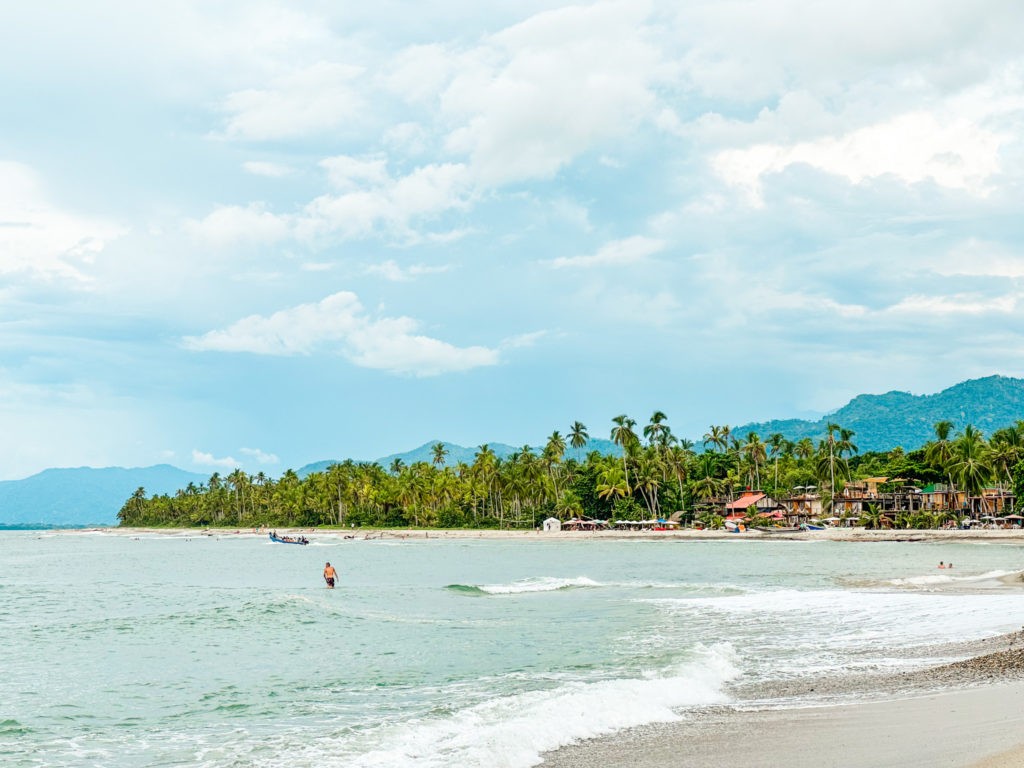 How to get to Santa Marta
Getting to Santa Marta is fairly easy. There are two well-established mini-van companies called Berlinastur and MarSol departing from Cartagena to Santa Marta around every 30 minutes – or once the bus gets full.
We chose to travel with Berlinstur as this was most recommended online. The buses are departing from Berlinastur Oficina Marbella Cartagena (here is the exact location), just a 15 min drive from the Walled City or Gesemani. The ticket will cost you 60.000 COP per person (15 USD) and you can pay the fare in cash or card at the bus station once you arrive. There is no option to reserve a ticket in advance, but it's also not needed. The bus will drive to Santa Marta directly, with one stop in Baranquilla at their fenced and guarded bus stop – so it's a safe ride.
Once you arrive at Santa Marta you will be dropped off at their bus station, a little east from the city center (here is the exact location). From there you can take a metered taxi to your accommodation.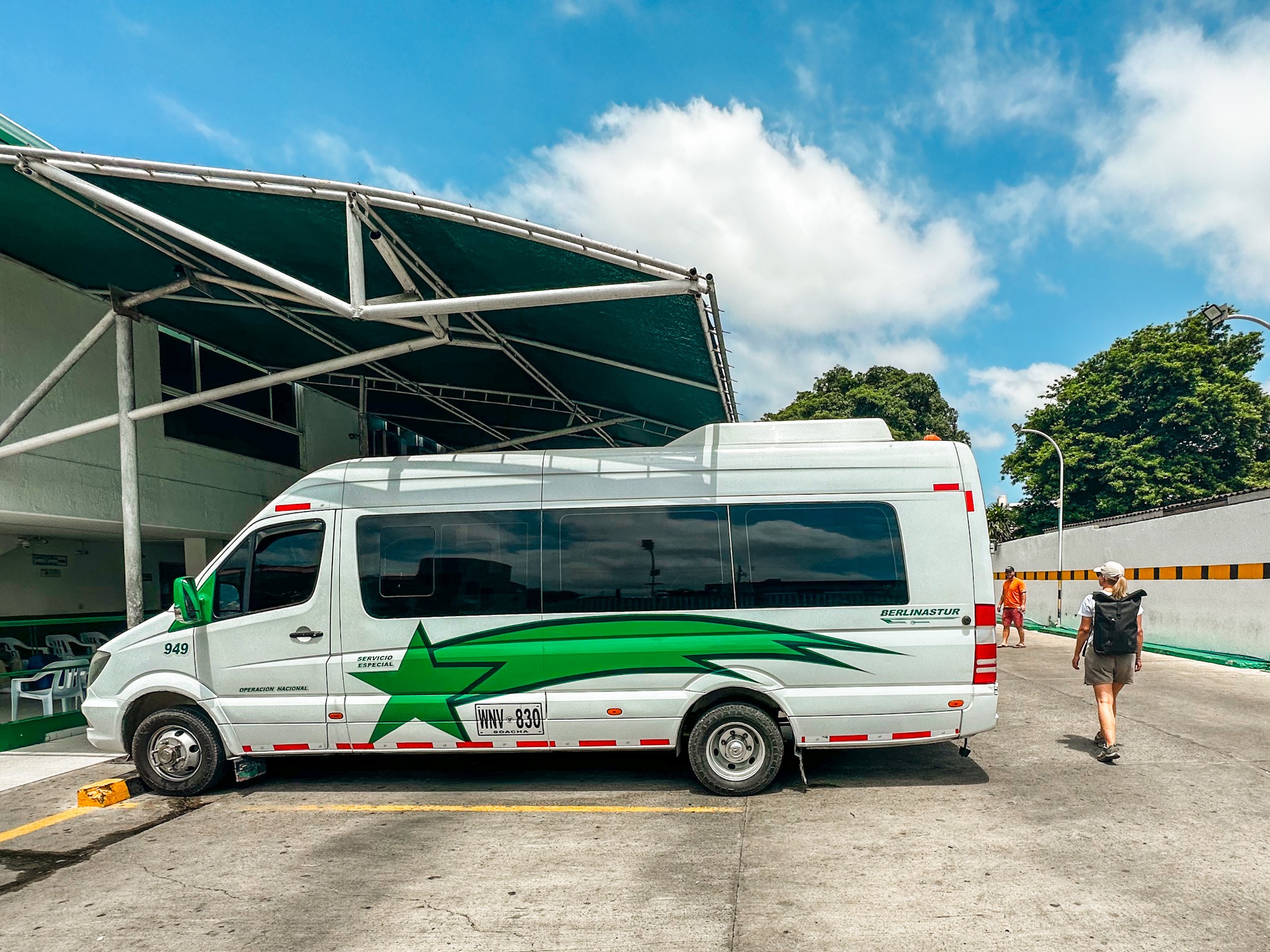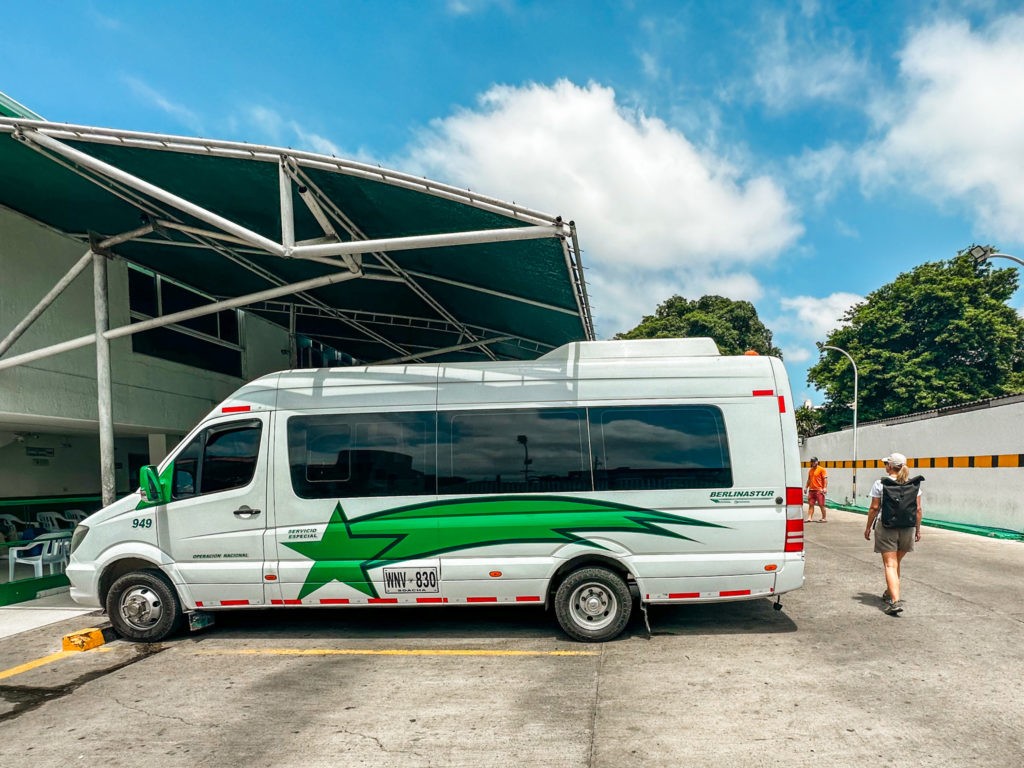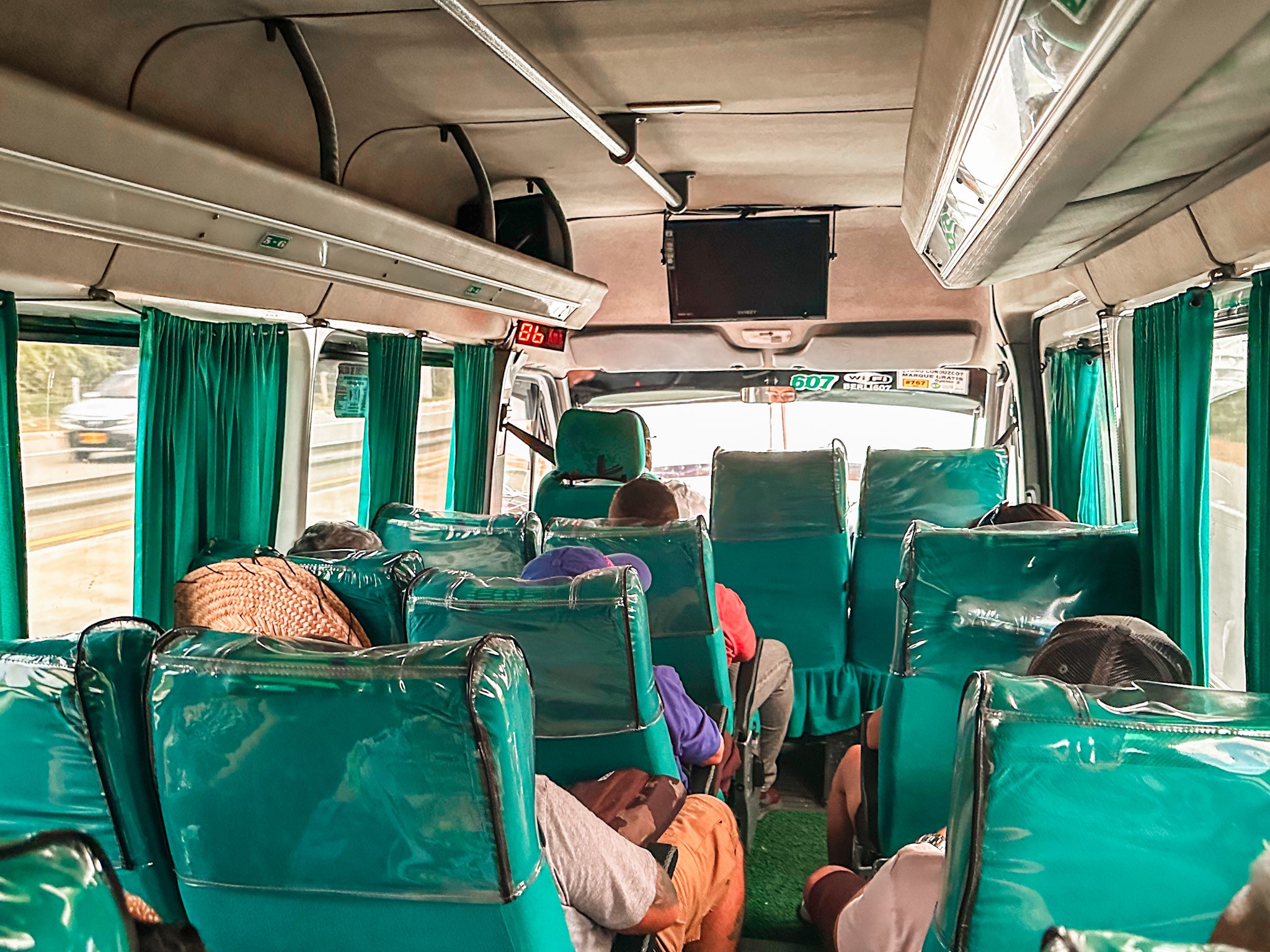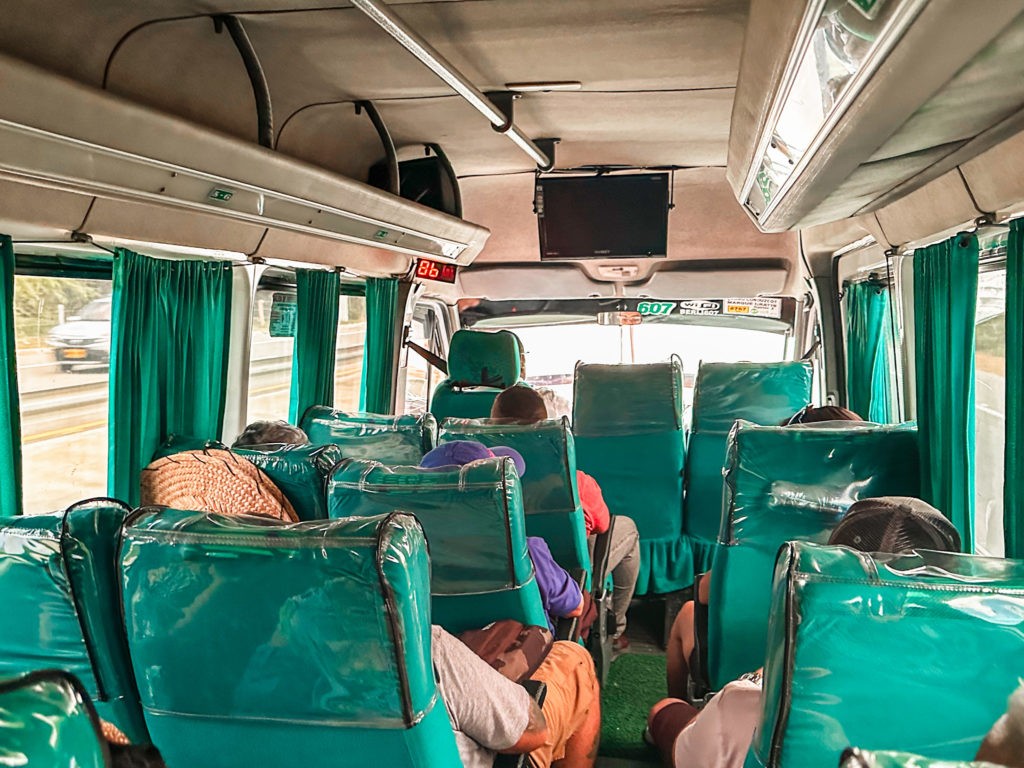 You can also reach Santa Marta by plane. As part of our Colombia itinerary, we chose to depart from Santa Marta to Medellin directly, as this was the most convenient option for us. Also flight tickets are comparably cheap, usually starting from 50 USD per person. From the airport in Santa Marta to the city centre it takes you around 15 minutes by taxi.
Getting around in Santa Marta
Getting around in Santa Marta is no big deal, as the city does have a relatively small center. So walking is definetely your best option, also in regards that some roads are often closed due to some construction work going on.
If you want to travel to the outer areas of Santa Marta, then taking a taxi would be the best option, as the city has banned Uber, Bolt and other platforms from operations in Santa Marta. The taxis are metered, but make sure to ask the driver to reset the meter once you start your ride. Also, it's best if you order your taxi from your accommodation, to be on the safe side. Reservation of a taxi is not really required, as they will be there in no time.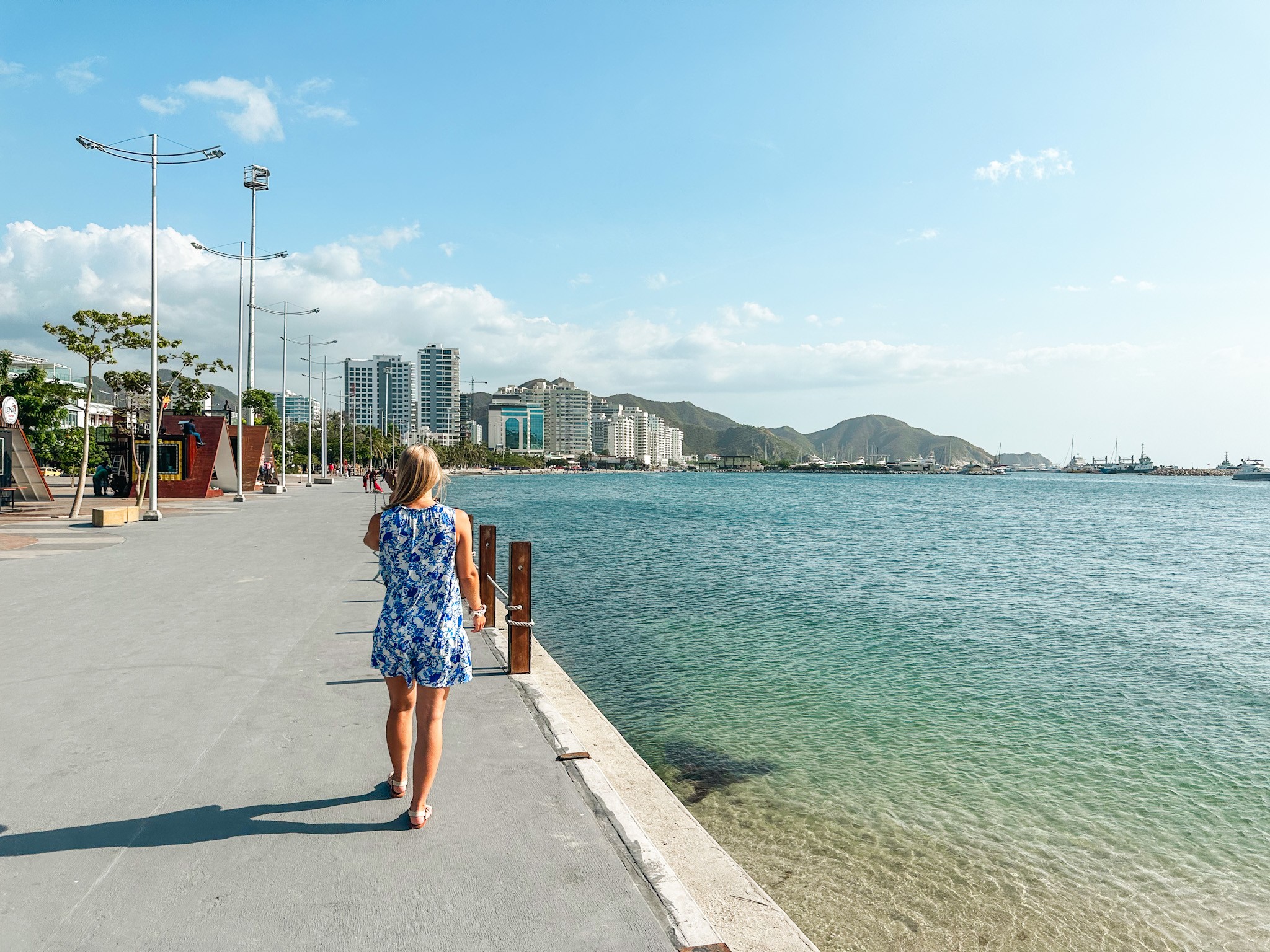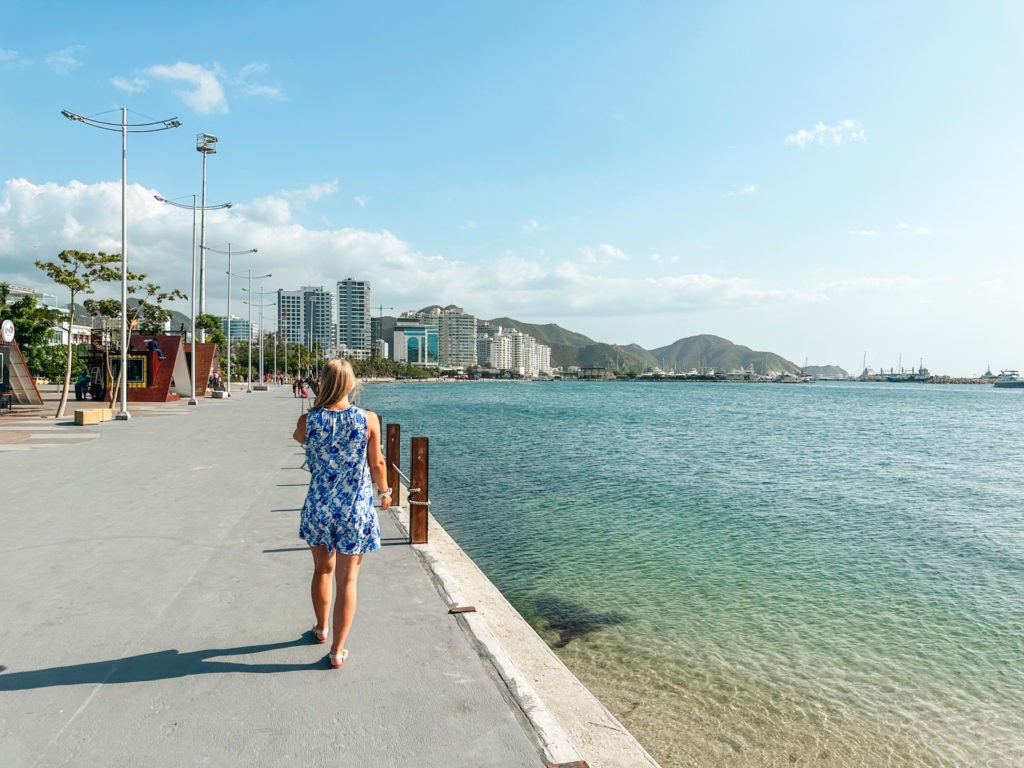 Where to stay in Santa Marta
In Santa Marta you have plenty of good and affordable accommodation options. Depending on the time you will stay in Santa Marta, you can widely choose between staying luxury hotels or budget hostels.
As most travelers, we used our time in Santa Marta as a stopover and base for the plenty activities around the area, so we chose to stay at budget accommodations, leaving and returning to Santa Marta multiple times. We've spent around 30 USD for a night in a private room in the Color Hostel Santa Marta, breakfast included – as this was a good budget friendly option for two people. But in case you are a solo traveler, you can stay even cheaper in the hostels dorm rooms. Contrary, if you are looking for a luxury stay (or need to spend hotel points), there is also a Hilton Hotel in Santa Marta. But we wouldn't recommend staying in Santa Marta for relaxation. Rather look for some resorts between Santa Marta and Palomino.