Breathing Underwater. A surreal, even somewhat unsettling sensation that remains in your memory when you go diving for the first time. That's how it was for us when we obtained our Open Water Diver certification in 2019 at James & Mac Diving Center – a German-led diving school in Hurghada. With the certification in our hands, it became clear to us: we discovered a new passion. To this day, we have completed nearly 100 dives at some of the most beautiful dive sites in the world. Among our top favorites: Diving in Hurghada, Egypt and the Red Sea.
After more than 5 visits to Egypt, several liveaboard trips, and day excursions, we want to share our experiences of Hughada's underwater world, the best dive spots, the optimal time to visit, and the various diving opportunities with you.
Save on Pinterest to read it later.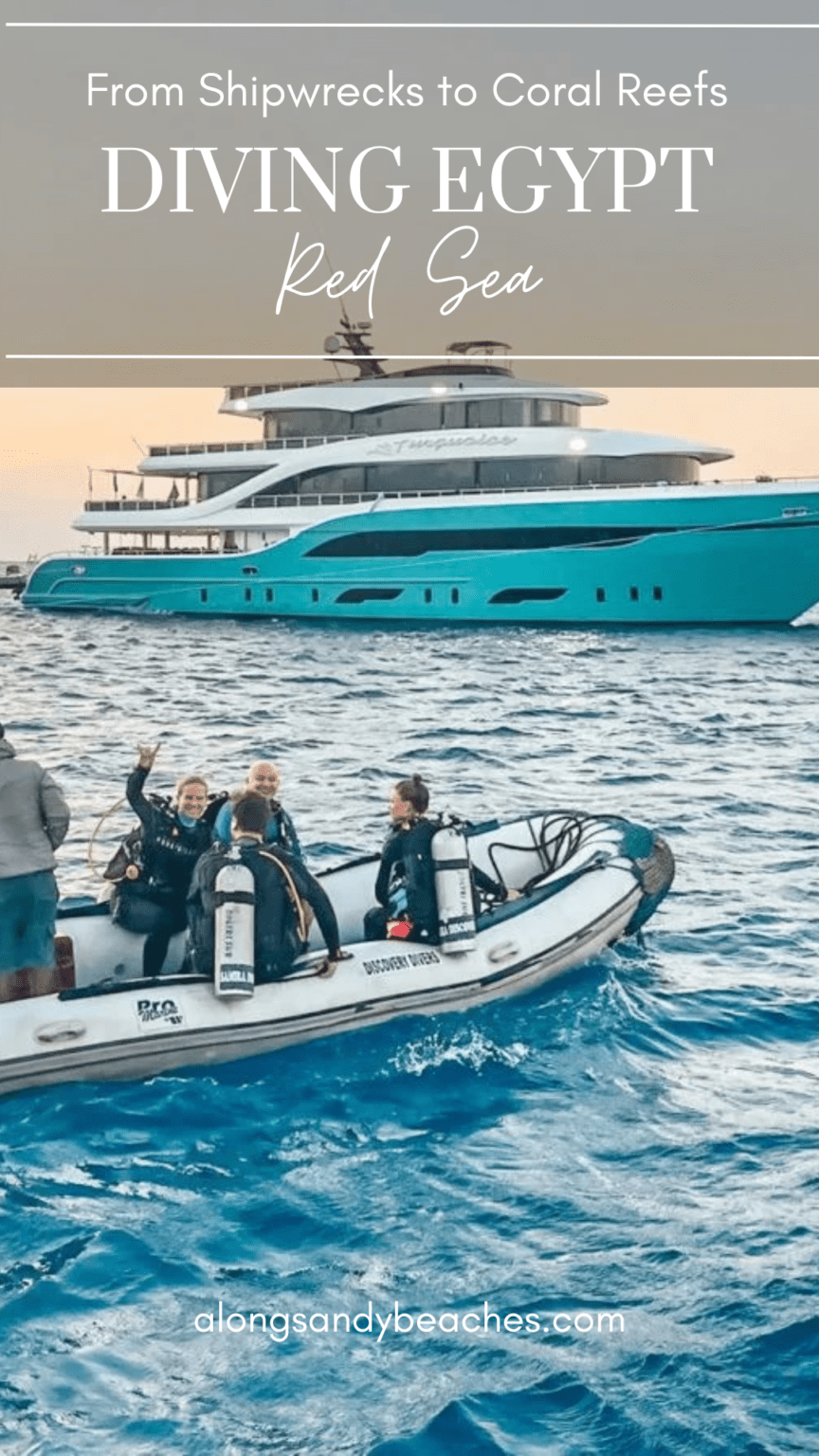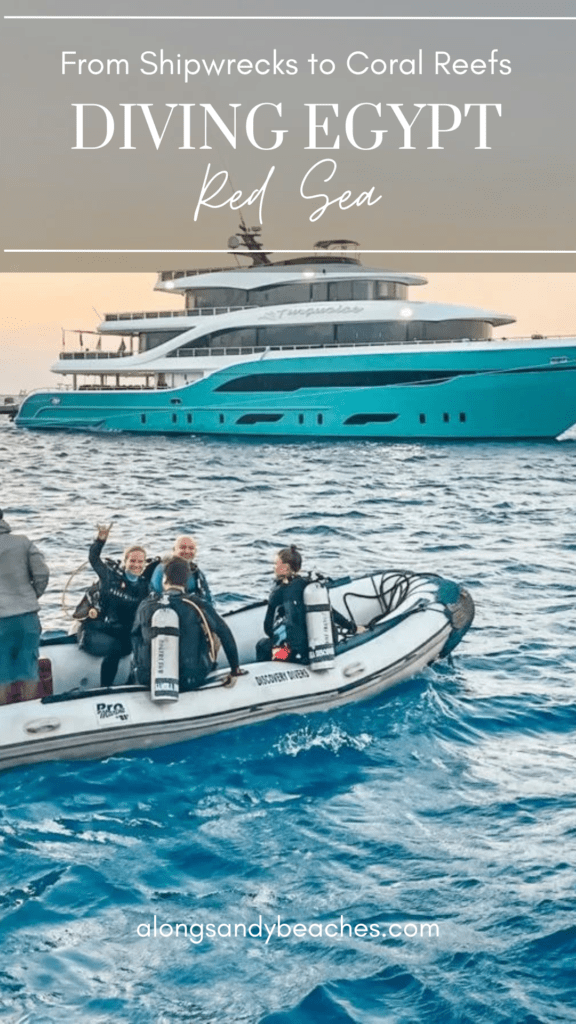 3 Reasons Why Hurghada Is the Best Spot for Diving
Rich Marine Life: Hurghada's underwater world is a mesmerizing tapestry of vibrant colors and diverse marine species. Its coral reefs serve as a habitat for an extraordinary array of marine life, including tropical fish, dolphins, sea turtles, and even elusive sharks. Dive into the crystal-clear waters of Hurghada, and you'll find yourself surrounded by a kaleidoscope of marine wonders, making every moment beneath the surface truly captivating.

Spectacular Dive Sites: What sets Hurghada apart from other diving destinations is its impressive selection of dive sites suitable for all skill levels. Whether you're a beginner or an experienced diver, there's something for everyone in Hurghada. Giftun Island offers shallow reefs teeming with colorful fish, perfect for novice divers, while advanced divers can explore famous sites like Abu Nuhas and the SS Thistlegorm wreck, which offer thrilling encounters and fascinating historical artifacts.

Accessibility and Infrastructure: Hurghada offers excellent accessibility and infrastructure for divers. The city is well-connected with international airports, making it easy for divers from around the world to reach this diving paradise. Also, it is the next best spot for every European who is looking to dive in crystal clear water and enjoying beautiful coral reefs (without traveling longer than 5 hours). Moreover, Hurghada boasts a wide range of dive centers and professional instructors who provide guidance and equipment for both beginners and experienced divers, ensuring a safe and enjoyable diving experience.
Diving Excursions and Liveaboard Trips
House Reefs: Hurghada offers the convenience of house reefs, allowing divers to easily access the underwater wonders right from their resort. These reefs are perfect for shorter dives, offering a chance to discover the local marine life at a more relaxed pace. Especially for beginners, house reefs provide a convenient diving experience.
Boat Trips:


Half-Day Trips: For those seeking a quick diving getaway, half-day boat trips are ideal. These trips typically last a few hours, allowing divers to explore nearby dive sites and enjoy one to two dives. It's a perfect option for divers with limited time or those looking to supplement their resort diving experience.
Full-Day Trips: The most usual way of diving in Hurghada is taking a full-day boat trips offering extended time underwater. Dive enthusiasts can embark on thrilling adventures to more distant dive sites, discovering hidden gems and encountering a greater variety of marine life (and less snorkelers). These trips often include two to three dives and provide ample time for surface intervals and relaxation onboard.
Mini-Safaris and Liveaboards: For a truly immersive diving adventure, mini-safaris and liveaboard trips are an excellent choice. These multi-day excursions take divers to remote dive sites, including renowned destinations such as Daedalus, Ras Mohammed, and the Brothers Islands. These sites are only accessible by liveaboards, as they are located farther away from the mainland. Here, divers can explore pristine coral reefs and encounter species such as hammerhead sharks or fox sharks. Embarking on a liveaboard trip opens up a world of exclusive diving opportunities and allows divers to explore some of the most sought-after sites in Hurghada. Liveaboards offer 3-4 dives per day, also including spectacular night dives. As darkness descends, the underwater world transforms into a mysterious realm filled with captivating sights and sounds. Encounter nocturnal marine creatures such as crabs and octopuses as they emerge from their hiding places. The experience of a night diving in Hurghada is unforgettable, offering a unique perspective and an opportunity to explore the hidden wonders of the underwater world under the stars.
The Most Beautiful Dive Sites for Scuba Enthusiasts
Hurghada, Egypt, is a diver's paradise, offering a variety of dive sites suitable for divers of all levels. From beginners seeking their first underwater adventure to experienced divers looking for thrilling encounters, Hurghada has something to offer for everyone. Here is our Top 10 of the most beautiful dive sites for diving in Hurghada:
Abu Nuhas Wrecks: One of the highlights when diving in Hurghada is exploring the fascinating ship graveyard featuring

four

sunken wrecks, including the Giannis D, Carnatic, Chrisoula K, and Kimon M, each with its own unique story and allure. Marvel at the coral-encrusted hulls and explore the intricate chambers and cargo holds of these sunken vessels. Encounter fish swarms that has taken refuge in and around the wrecks, from colorful reef fish to majestic rays and even the occasional visit from a curious dolphin. Abu Nuhas is a paradise for wreck diving enthusiasts, offering thrilling and unforgettable underwater experiences.
Thistlegorm: Immerse yourself in history as you explore the iconic Thistlegorm wreck. This World War II cargo ship, resting at a depth of 30 meters, is a captivating sight for divers. Witness the remnants of trucks, motorcycles, and even a locomotive scattered among the wreckage, offering a glimpse into the past. Encounter a diverse array of marine life that has made the wreck their home, including barracudas, groupers, and schools of snappers. The Thistlegorm dive is a must for history enthusiasts and wreck diving enthusiasts alike.
Pinky: Discover the enchanting Pinky dive site, named after the vibrant pink-colored coral formations that adorn the underwater landscape. Immerse yourself in a surreal world where delicate pink corals create a stunning backdrop for an array of marine life. Encounter curious clownfish darting among the anemones and spot elegant turtles. The Pinky dive site offers a unique and visually captivating experience for divers of all levels.
Shaab El Erg: Dive into the captivating world of Shaab El Erg, known for its thriving population of playful dolphins. Swim alongside these intelligent creatures in their natural habitat and experience the joy of their company.
Ham-Ham ("Police Station"): Experience the thrill of diving at Ham-Ham, a spectacular reef formation teeming with marine biodiversity. Ham Ham is a haven for underwater photographers and nature enthusiasts, offering an opportunity to capture the mesmerizing beauty of these gorgonian gardens and encounter unique species like the longnose hawkfish.
Carless Reef: Immerse yourself in the vibrant colors of Carless Reef, where pristine coral formations create a stunning underwater landscape. Look out for turtles, giant moray eels, and schools of surgeonfish that frequent this captivating dive site.
Salem Express: Discover the tragic history of the Salem Express, a passenger ferry that sank in 1991. This wreck dive offers a haunting experience, with encounters with lionfish and pufferfish adding to the eerie atmosphere.
Shaab Abu Ramada ("The Aquarium"): Dive into the enchanting world of The Aquarium, where a shallow coral garden houses a rich diversity of marine life. Marvel at the colorful fish, including triggerfish, parrotfish, and butterflyfish.
Abu Dabab: Venture to Abu Dabab for a chance to encounter the graceful dugongs, also known as sea cows. This dive site offers a unique opportunity to observe these gentle marine mammals in their natural habitat.
Dolphin House: Experience the magic of swimming with dolphins at Dolphin House, a popular dive site known for its resident dolphin population. Dive among the playful dolphins and create unforgettable memories in their presence.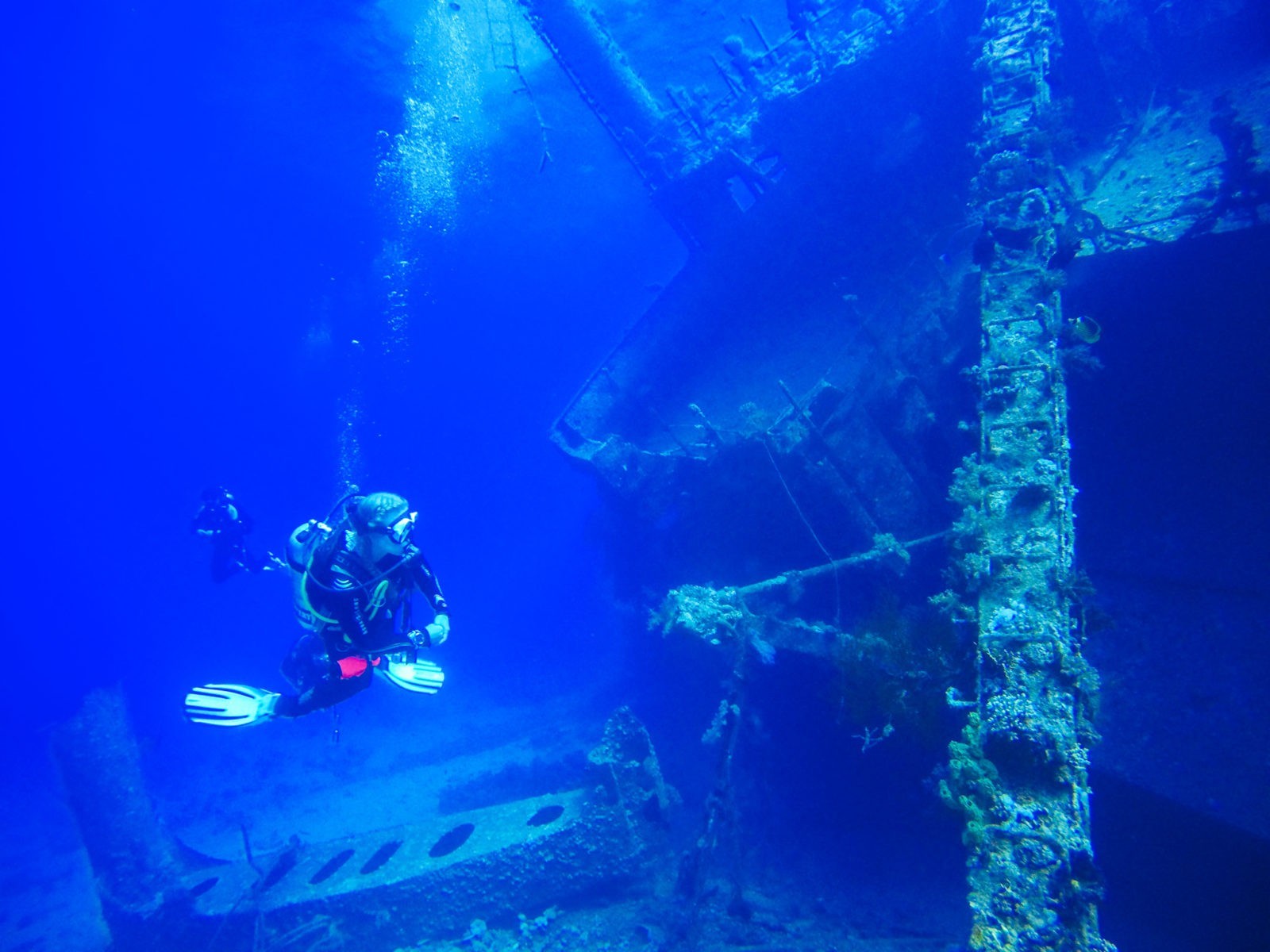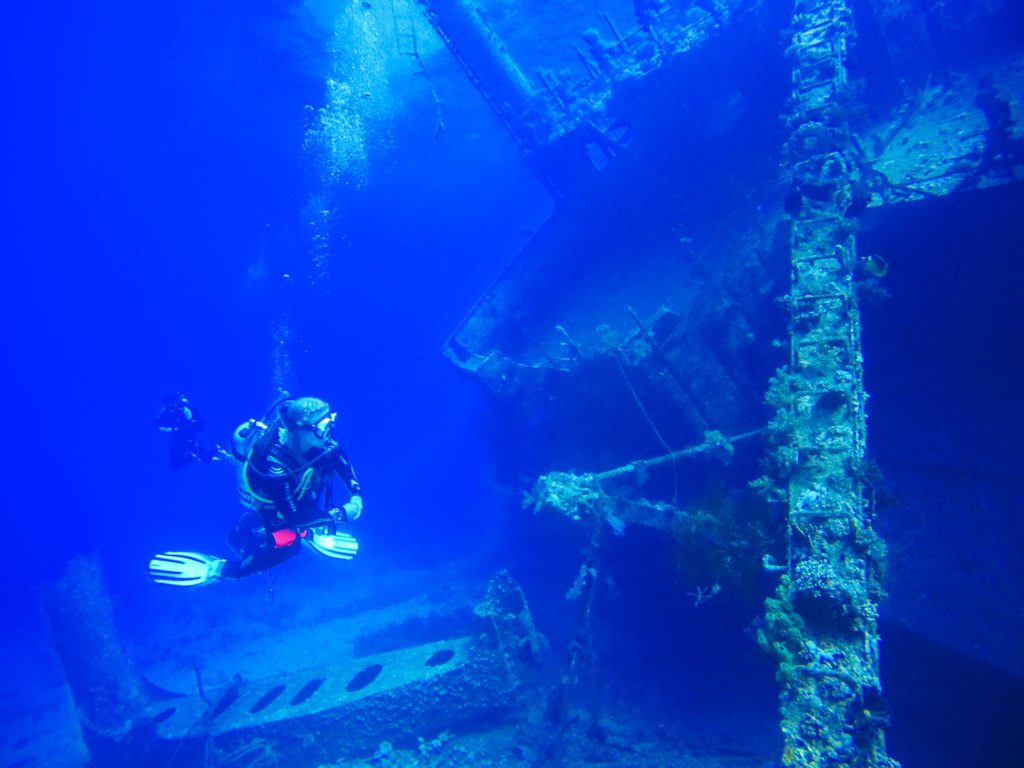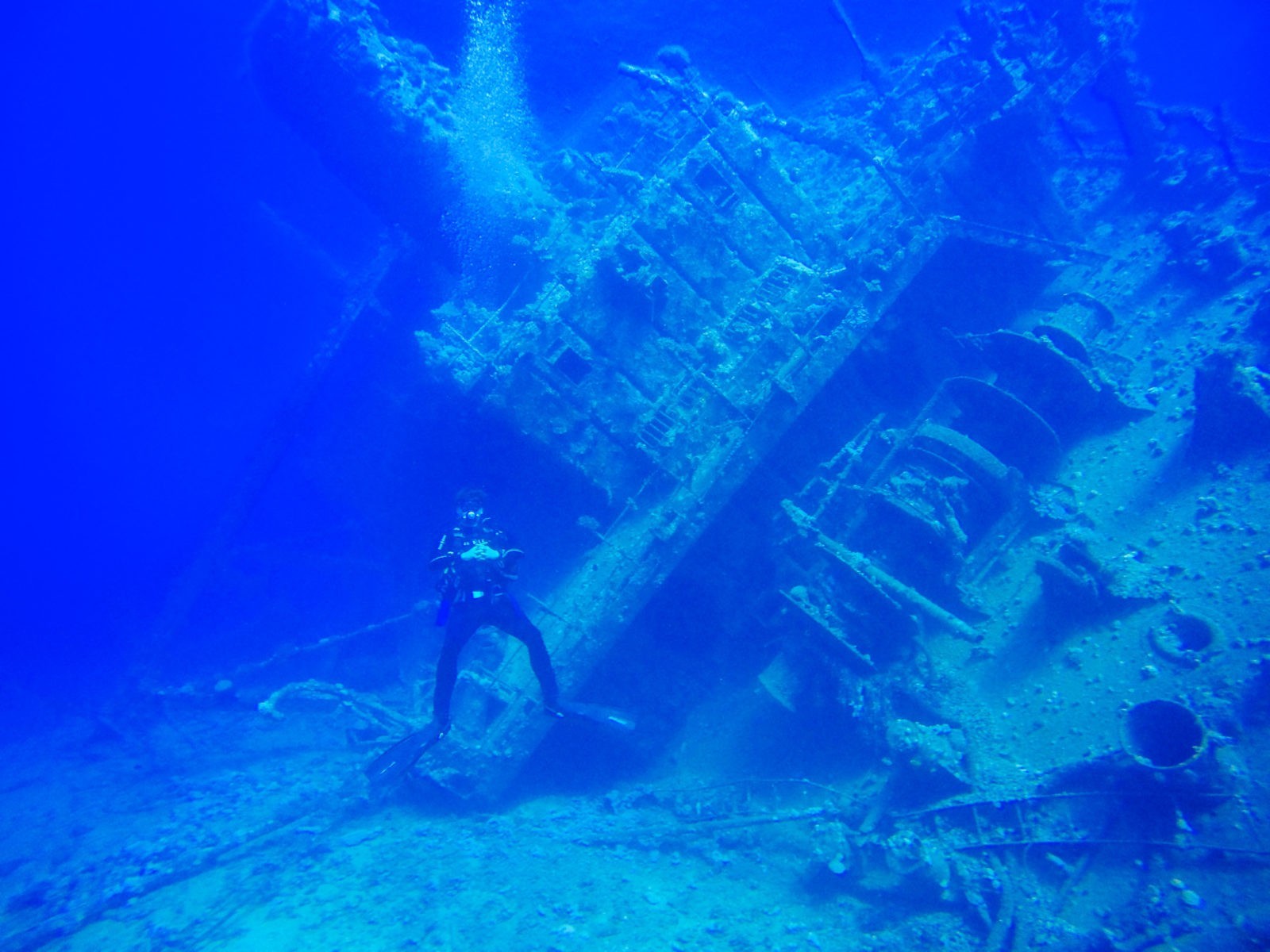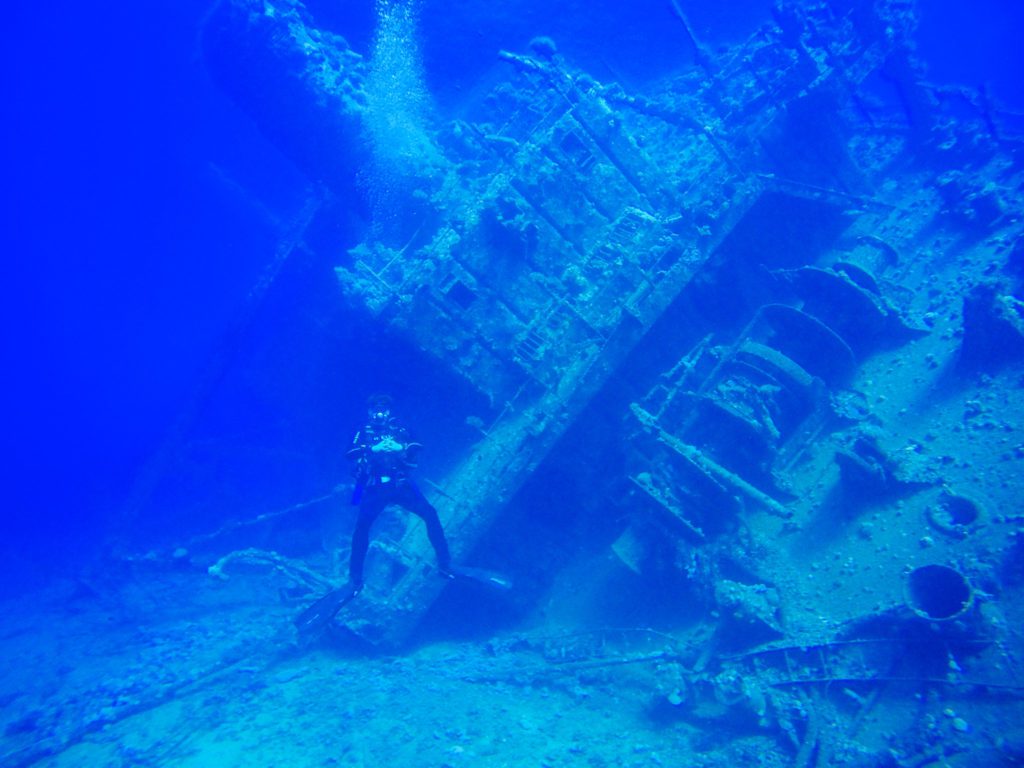 Underwater Marine Life in the Red Sea
The coral reefs of the Red Sea create a vibrant and diverse ecosystem. Hard and soft corals, in their myriad of shapes and colors, provide a kaleidoscope of beauty. Swirling sea fans and waving anemones complement the corals, hosting a variety of marine life. Exploring these underwater gardens reveals the intricate interconnectedness of the marine ecosystem.
Diving in Hurghada reveals a bustling world of vibrant small fish and intricate corals. Schools of anthias and butterflyfish add vibrant colors to the reefs, while angelfish and wrasses showcase intricate patterns. Delicate sea fans sway gently, providing shelter for seahorses and tiny shrimp. The corals themselves, from the vivid brain corals to the delicate staghorn corals, create a breathtaking display of nature's artistry.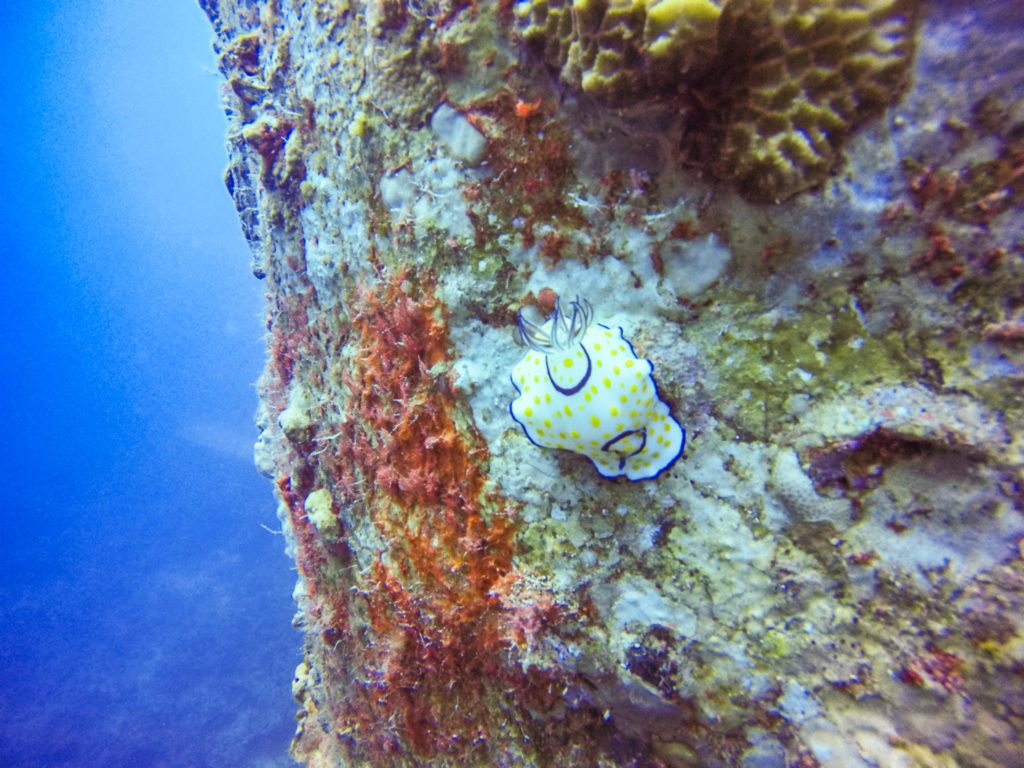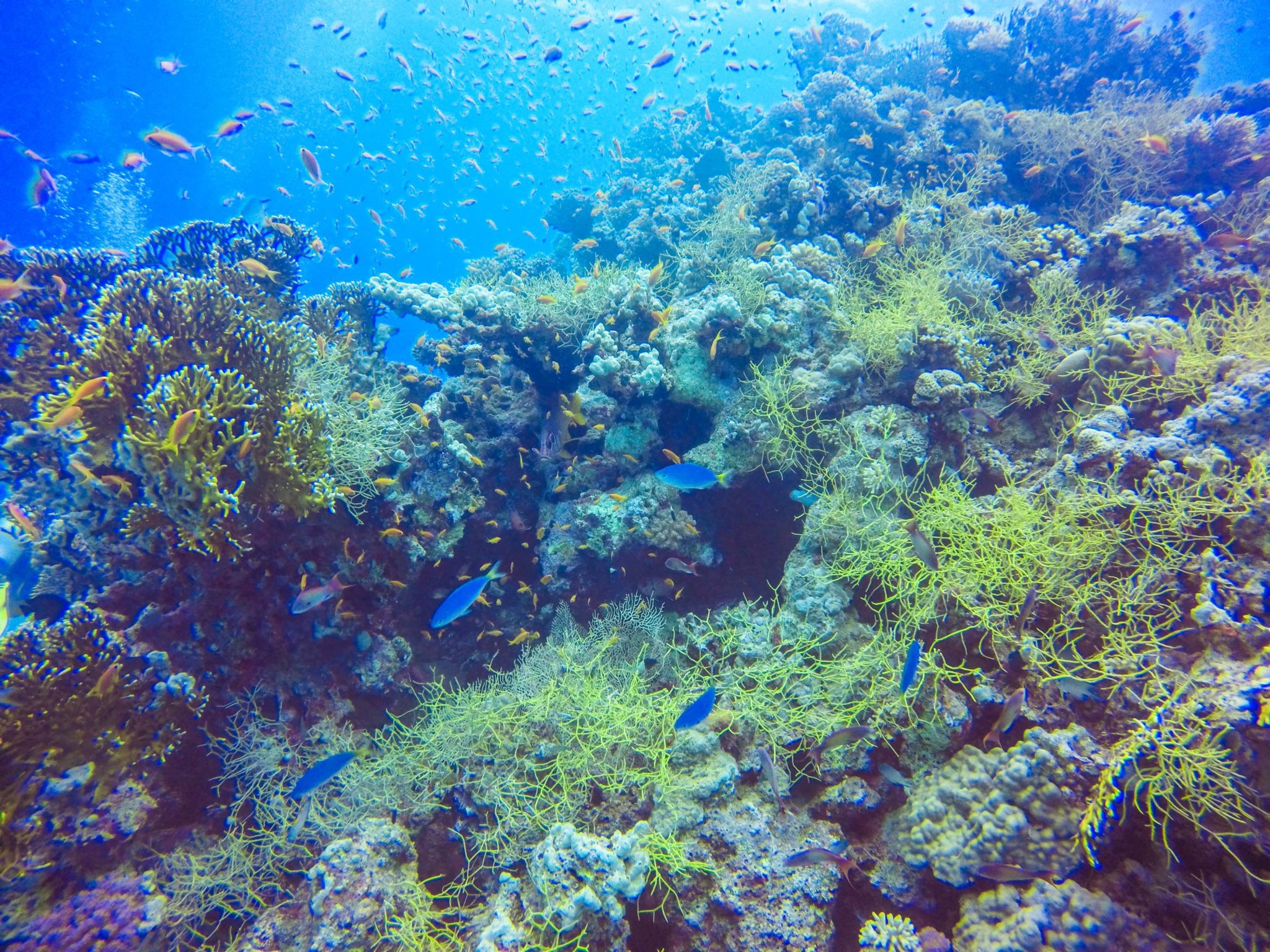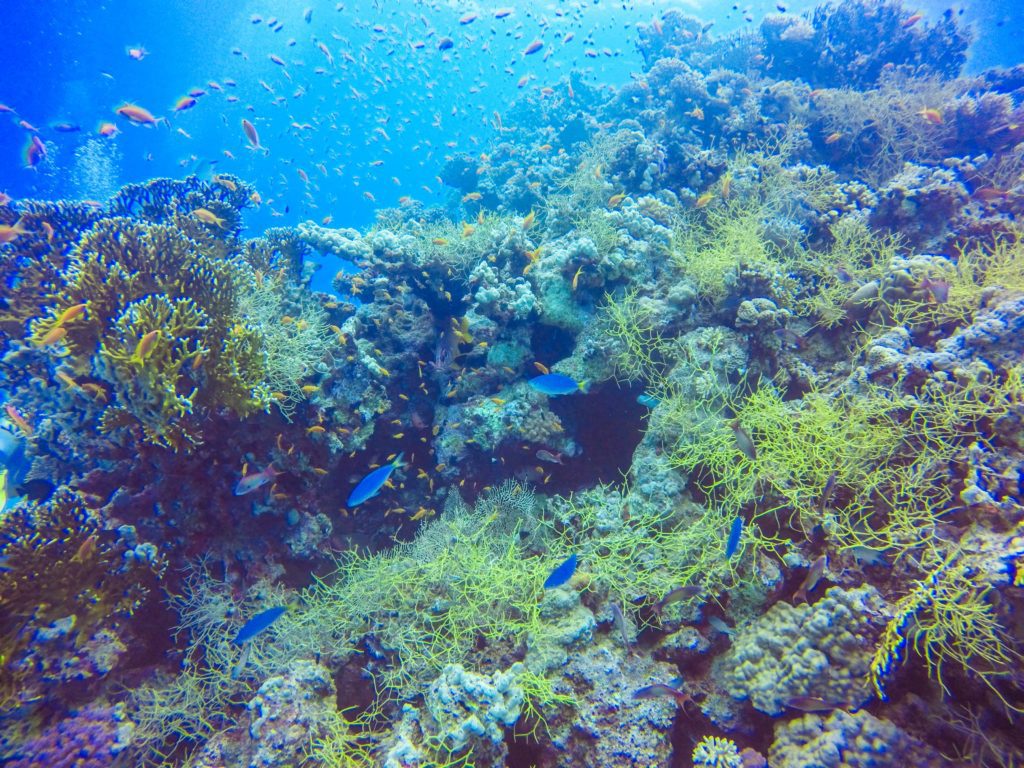 Large Fish, Turtles and Dolphins
The Red Sea is home to an impressive array of larger fish species, including the majestic groupers and Napoleon wrasses that command attention with their massive presence. Barracudas glide effortlessly through the currents, reflecting sunlight with their sleek bodies. For the thrill-seekers, encounters with sharks are possible, with reef sharks and the elusive oceanic whitetip roaming these waters. These encounters add an element of excitement and awe to diving in the Red Sea.
Moreover, Turtles gracefully navigate the Red Sea's underwater world, with green and hawksbill turtles sharing their serene existence with lucky divers. Dolphins, with their playful and acrobatic nature, often accompany boats and divers, bringing joy and excitement to every dive. Swimming alongside these intelligent creatures is a memorable experience that leaves a lasting impression.
The Red Sea holds the promise of rare and captivating encounters. Lucky divers might spot the elusive dugong, a gentle marine mammal, gliding through the water. The unique Spanish dancer, a flamboyant sea slug, mesmerizes divers with its rhythmic movements during night dives. Additionally, the Red Sea occasionally welcomes the presence of whale sharks, the largest fish in the sea, offering extra lucky ones an awe-inspiring encounter. These rare sightings create unforgettable moments to diving in Hurghada.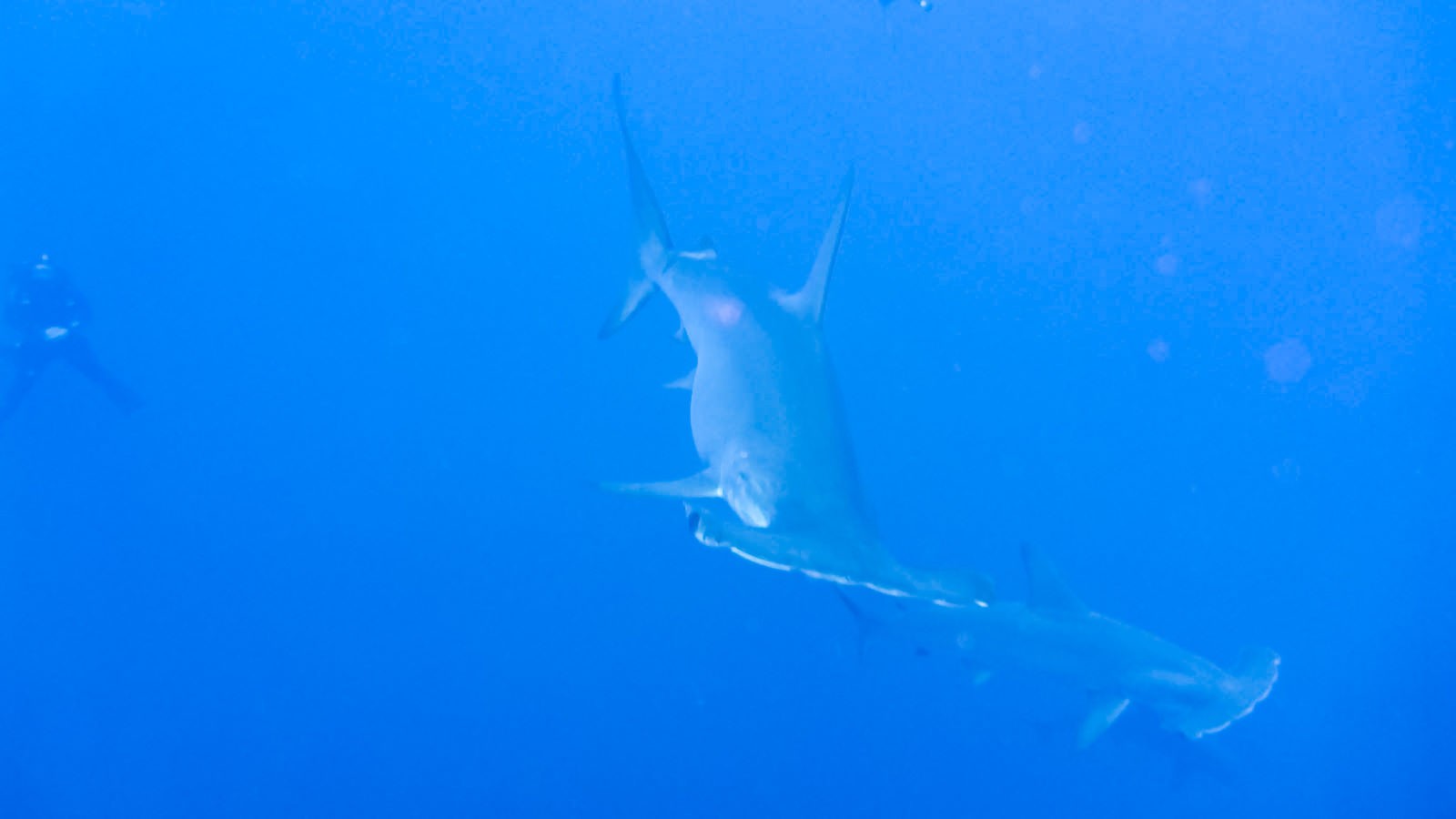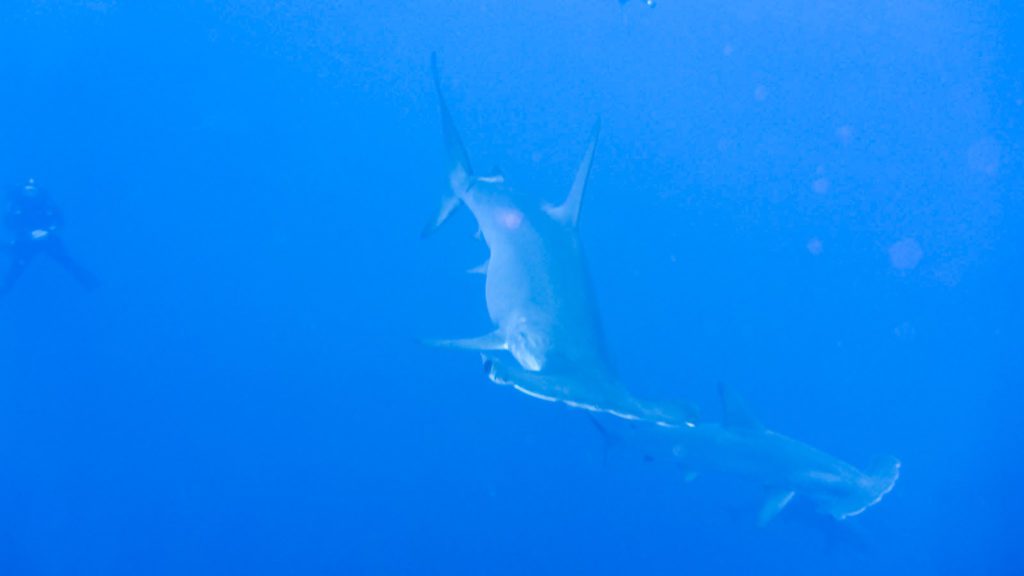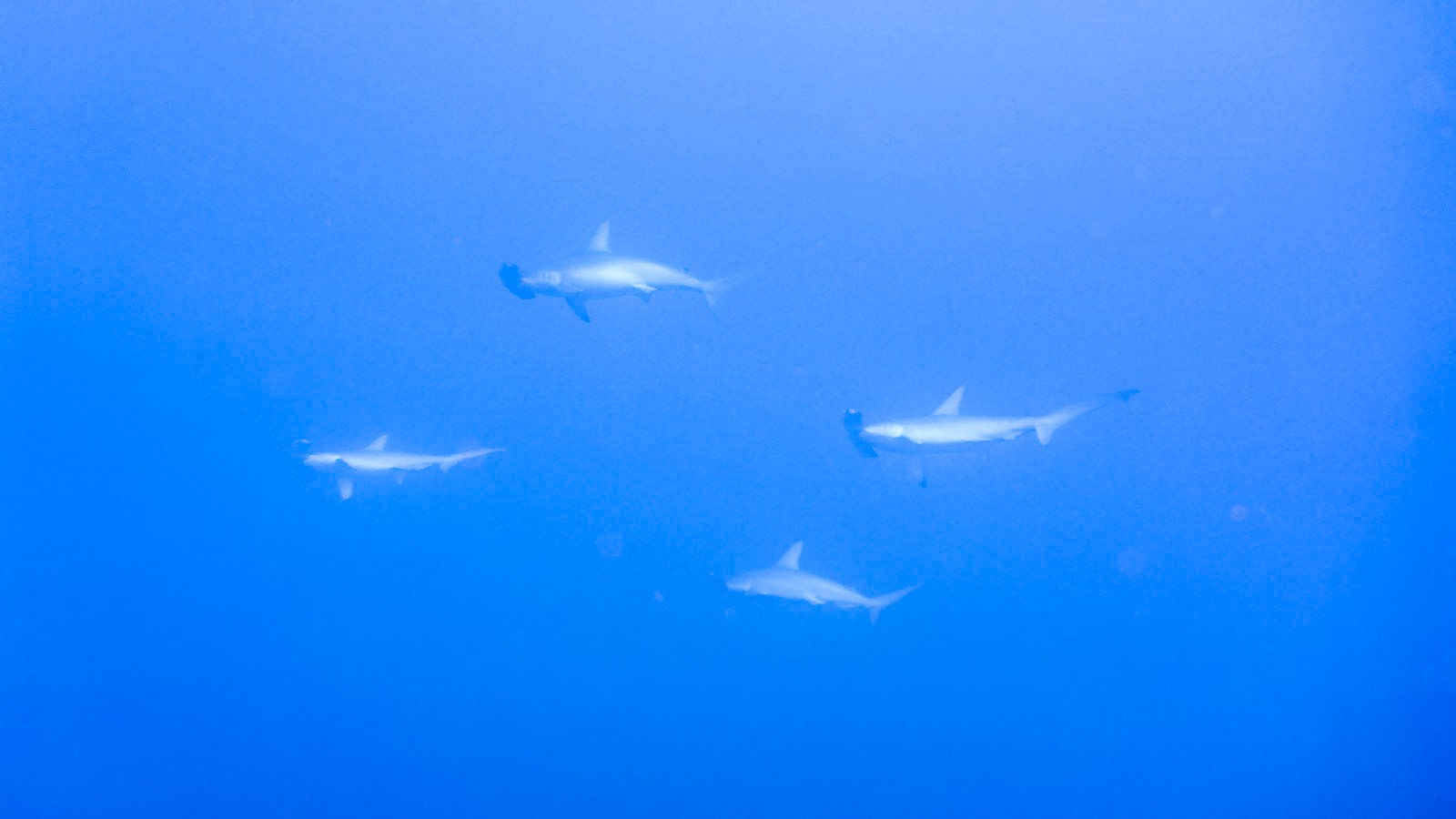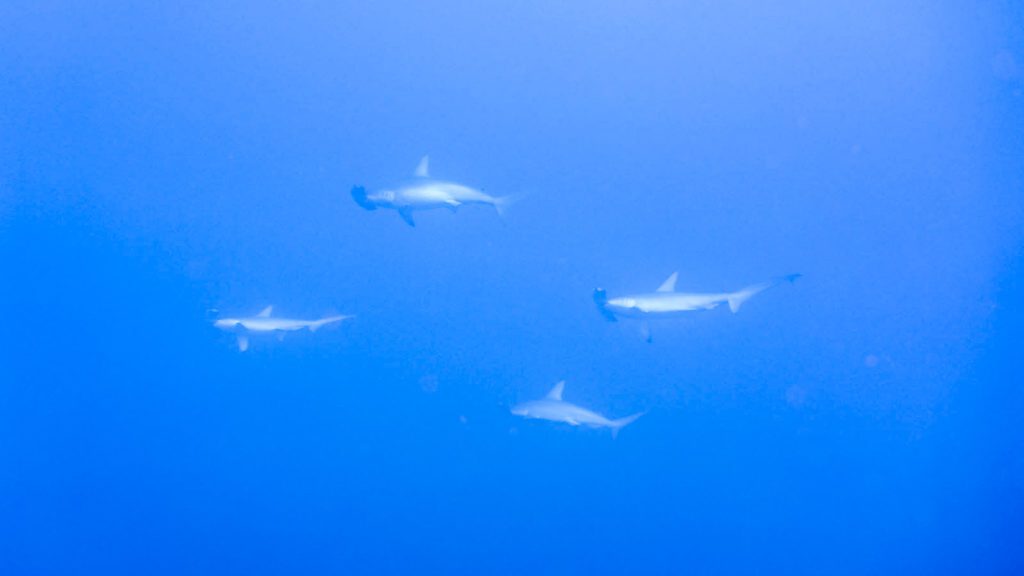 The Best Time to Visit Egypt for Diving
When it comes to the best time to visit Hurghada for diving, understanding the seasons and their impact on diving conditions is crucial. While Egypt's Red Sea region offers fantastic diving opportunities year-round, certain seasons offer more favorable conditions for underwater exploration.
The months of April to June and September to November are widely considered the prime time for diving in Egypt. During these periods, the weather is pleasantly warm, with air temperatures ranging from 25 to 35 degrees Celsius (77 to 95 degrees Fahrenheit). The water temperatures hover around 24 to 28 degrees Celsius (75 to 82 degrees Fahrenheit), creating a comfortable environment for divers to enjoy extended time beneath the surface.
Aside from comfortable temperatures, these months also provide excellent visibility, often reaching up to 30 meters (100 feet) or more. The calm sea conditions and minimal rainfall during this time contribute to clear waters, allowing divers to fully appreciate the vibrant marine life and stunning underwater landscapes.
It's worth noting that the summer months, particularly July and August, can bring higher air and water temperatures, ranging from 30 to 40 degrees Celsius (86 to 104 degrees Fahrenheit) and above. Additionally, the winds may pick up, resulting in choppier seas and reduced visibility in some areas. However, for those who can tolerate the heat and prefer fewer crowds, summer can still be a viable option for diving in Egypt.
During the winter months of December to February, air temperatures can range from 18 to 25 degrees Celsius (64 to 77 degrees Fahrenheit). While the water temperatures might be slightly cooler, around 21 to 24 degrees Celsius (70 to 75 degrees Fahrenheit), it remains pleasant enough for diving. Winter can bring occasional winds, but they are usually milder compared to the summer months. It's important to note that some dive sites may experience cooler water temperatures and stronger currents during this time, so it's advisable to check with local dive operators for the most suitable diving spots.
Overall, going diving in Hurghada offers a diverse range of diving experiences throughout the year. Whether you prefer the warm and calm conditions of spring and autumn or don't mind the warmer temperatures of summer, planning your visit accordingly will ensure a rewarding and unforgettable diving adventure in Egypt.