Paracas is a small beautiful costal town 3 hours away from Lima, famous for its abundant wildlife and stunning natural beauty of the surrounding Ballestas Islands (Isla Ballestas).
It's a place where you can see wild penguins waddling across the islands, sea lions swimming around the coastline hunting for prey and birds shooting into the cold ocean waters to catch fish.
Spend two days in the town to discover all the best things to do in Paracas, Peru.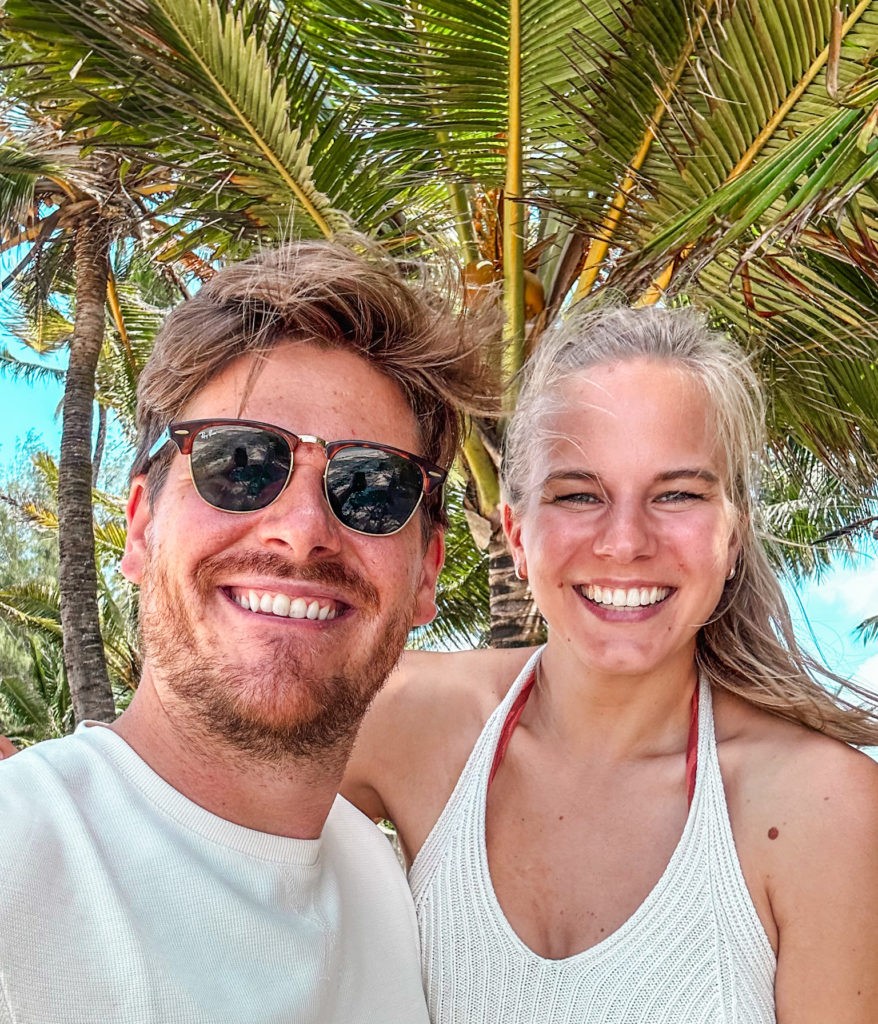 We hope you enjoy our travel stories, guides and tips! If so, please consider supporting our work.
5 Best things to do in Paracas
Paracas is a perfect starting point for your journey to discover the south of Peru or if you are just looking to spend some days at the beach and enjoy the beauty of the nature. We spent three days in this little fisher town and explored the best things to do in Paracas.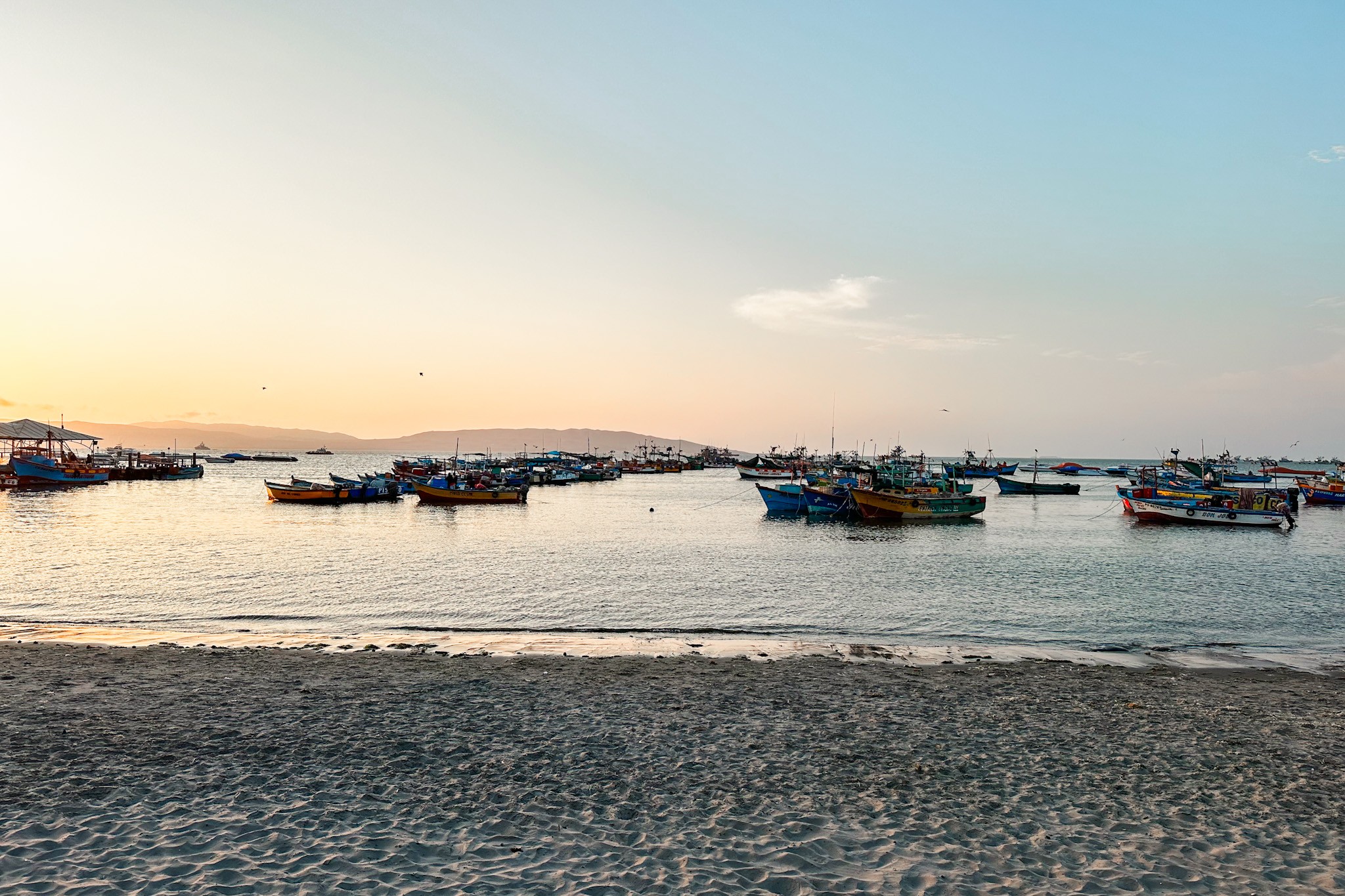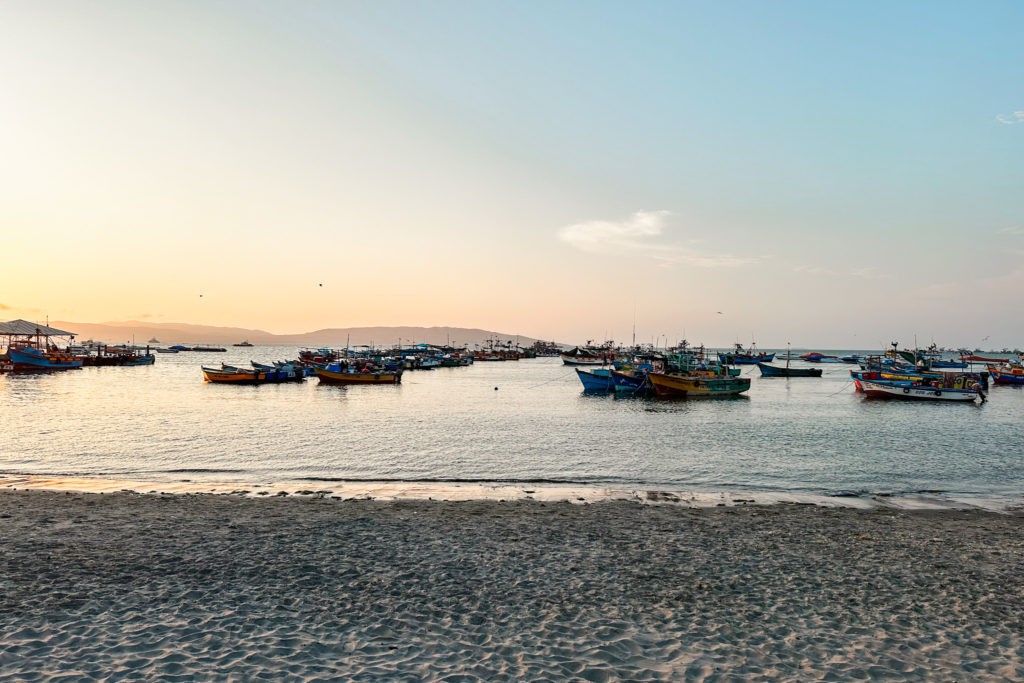 1. Visit the Paracas National Reserve
Without a doubt, visiting the Paracas National Reserve is the best thing to do during your stay in the town. The Paracas National Reserve offers stunning views over endless desert landscapes, distinctive red sand beaches and dramatic cliffs. No matter how many pictures you may have seen, it will still leave you speechless.
You can visit the Paracas National Reserve without a guide by renting a scooter or a bike in the town. Its the best option if you want to be flexible and explore the park on your own. Bike rentals cost 30 PEN (approx. 8 USD), while a scooter costs 80 PEN (approx. 20 USD) with fuel included. Don't forget to insist on helmets. Safety first!
If you rather prefer not to drive by yourself, you can also book a bus tour. It's the best option if you want to lay back and enjoy a guided experience. But keep in mind that the stops are usually very short, so there's not too much room to enjoy the views other than from the bus window. Tickets for the bus tours cost 30 USD and are often sold in combination with a visit to the Ballestas Islands.
The entrance to the Paracas National Reserve costs 11 PEN (approx. 3 USD) and the park is open from 9:00 a.m. to 4:00 p.m. every day. If you plan to visit both, the park and the island then consider buying a combined ticket at one of the tour operators places for 22 PEN (approx. 6 USD).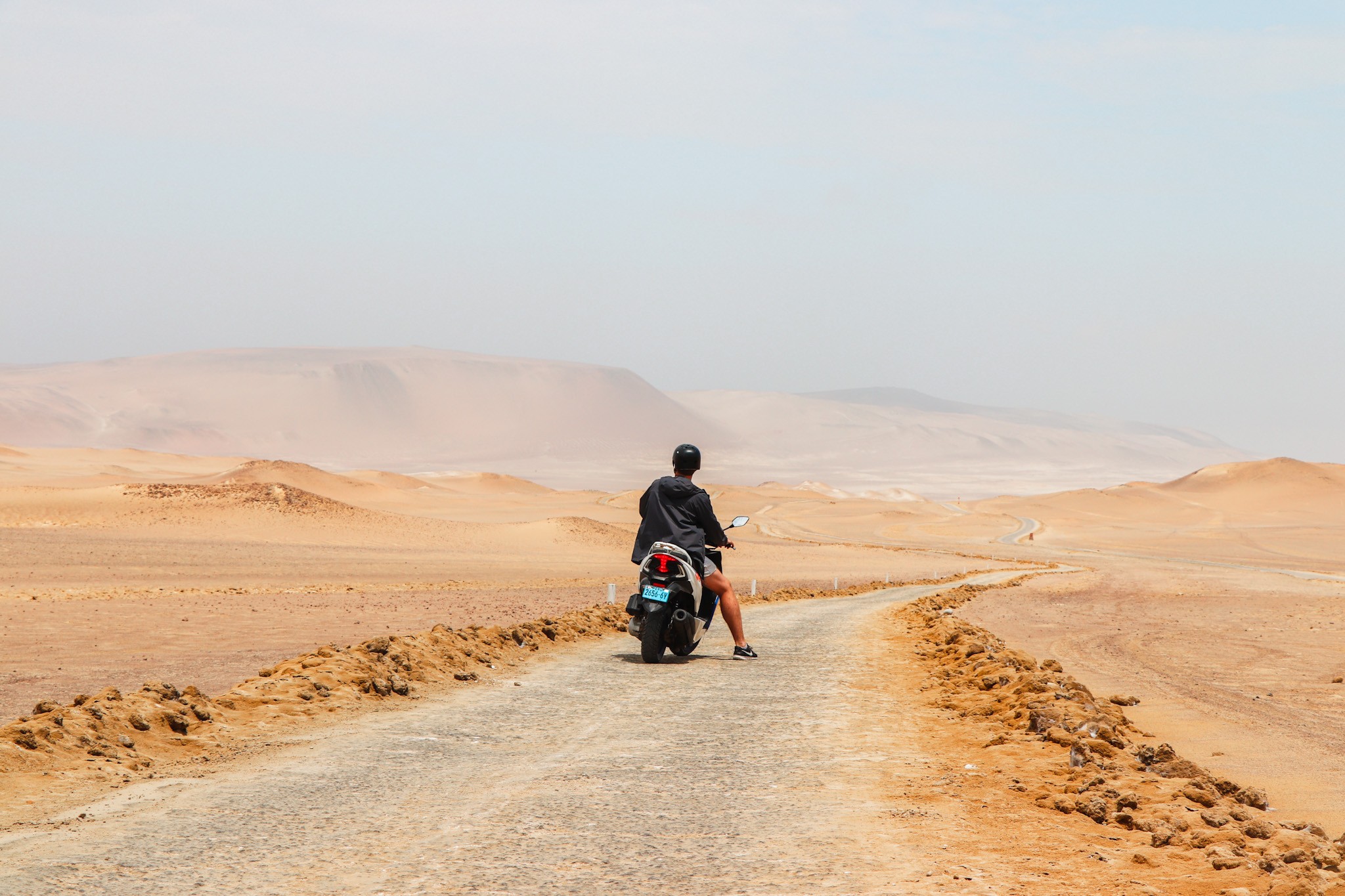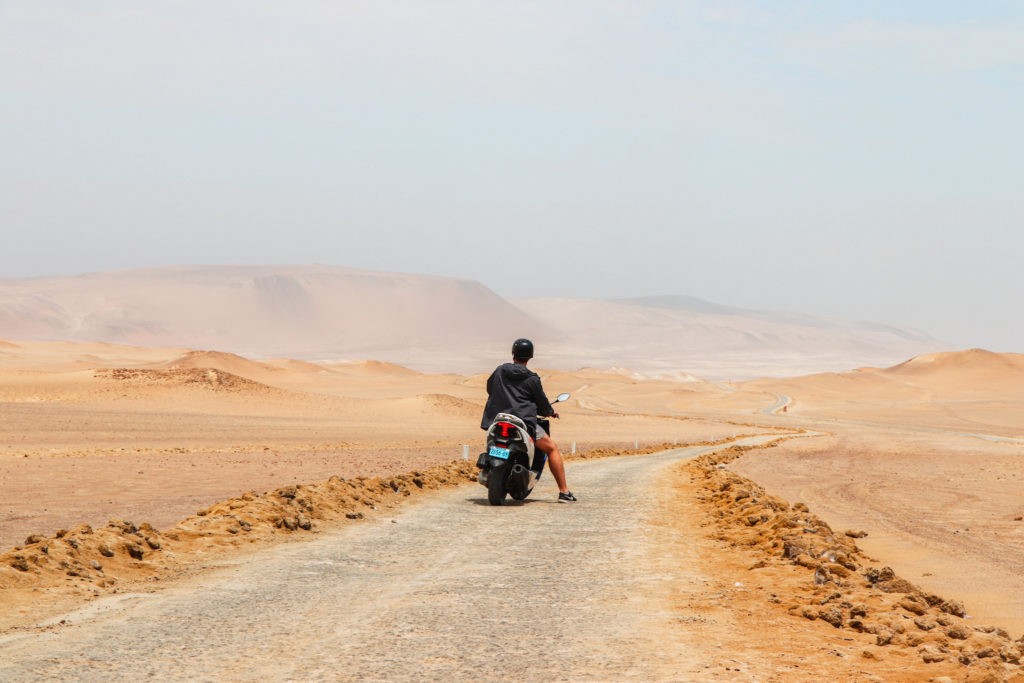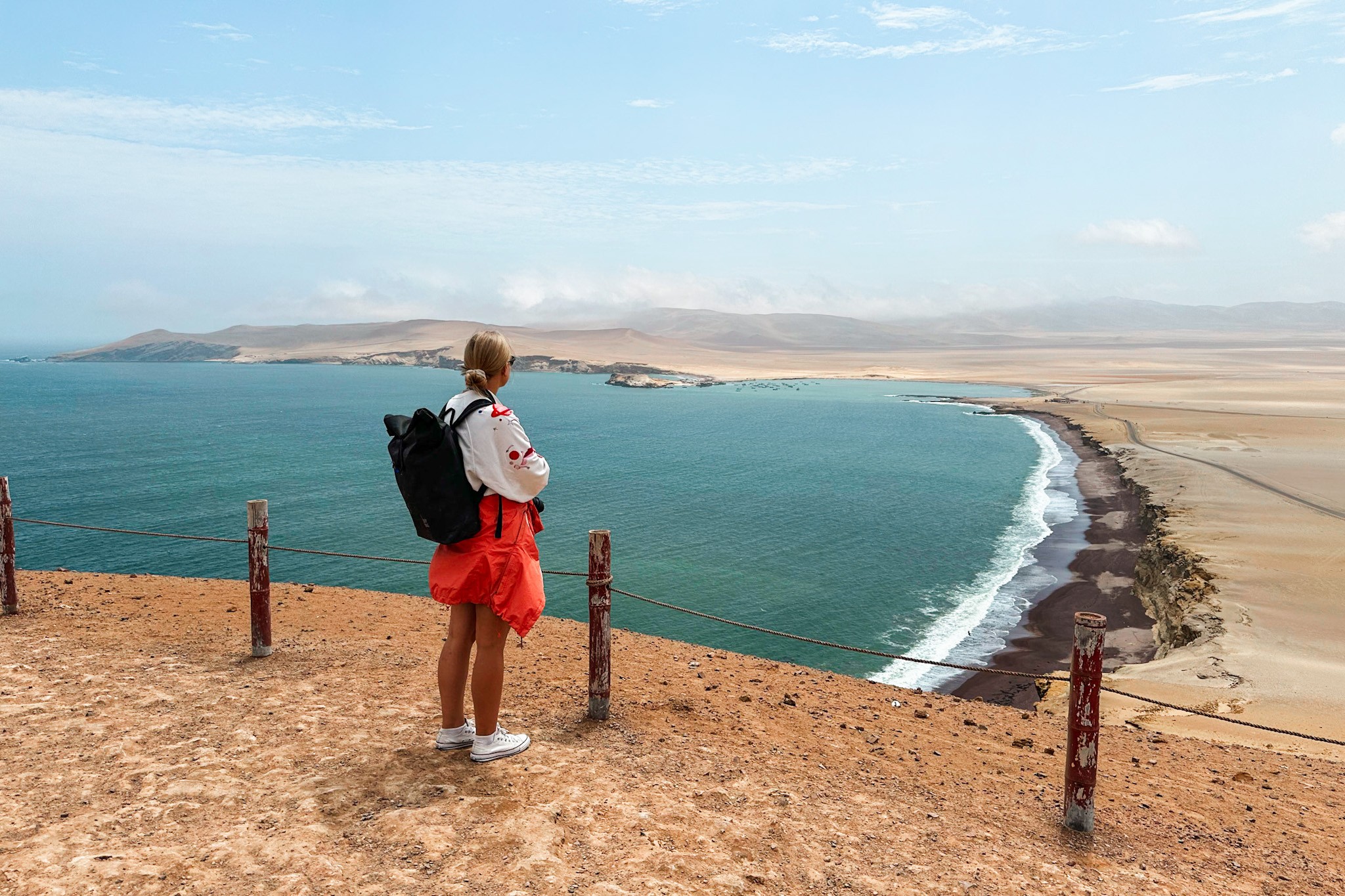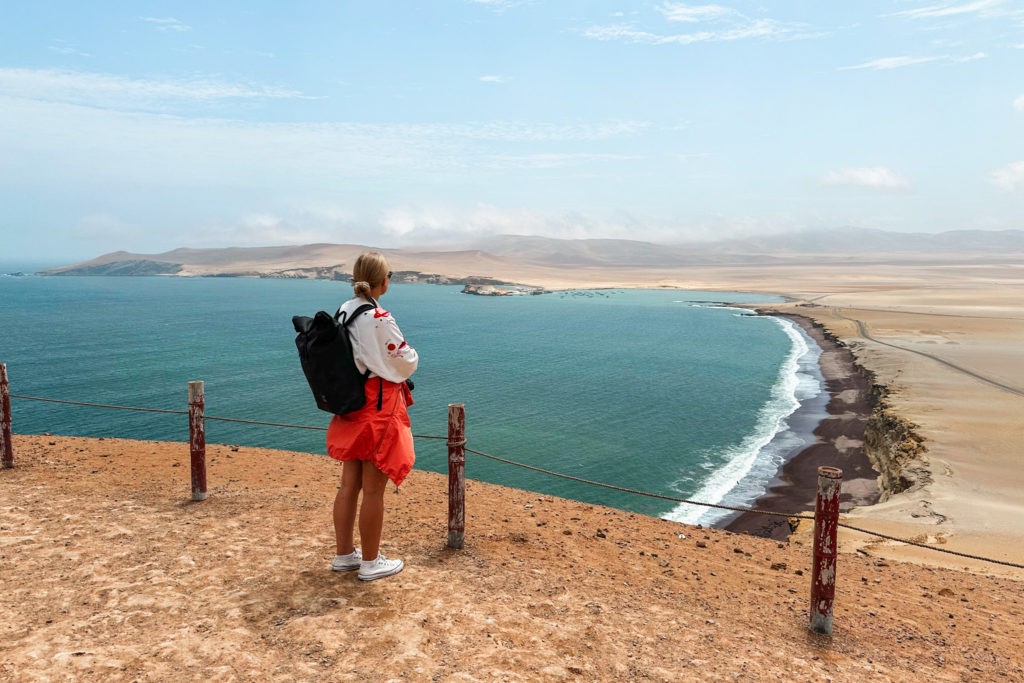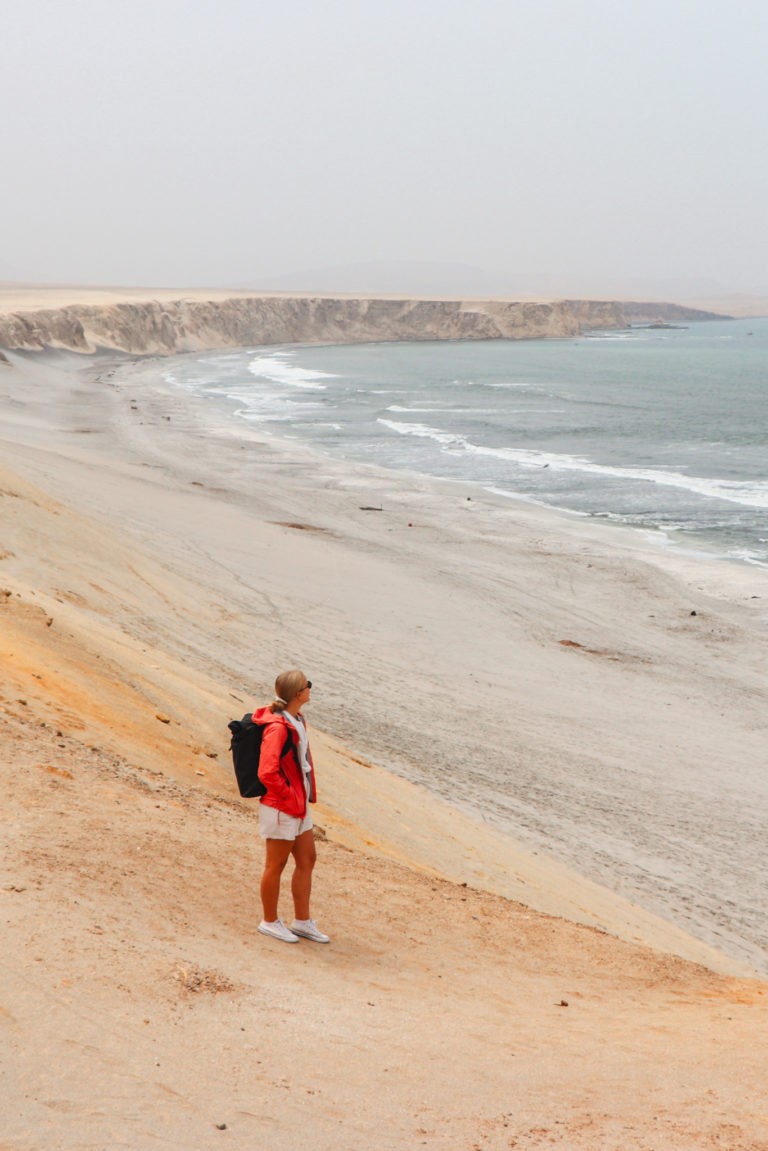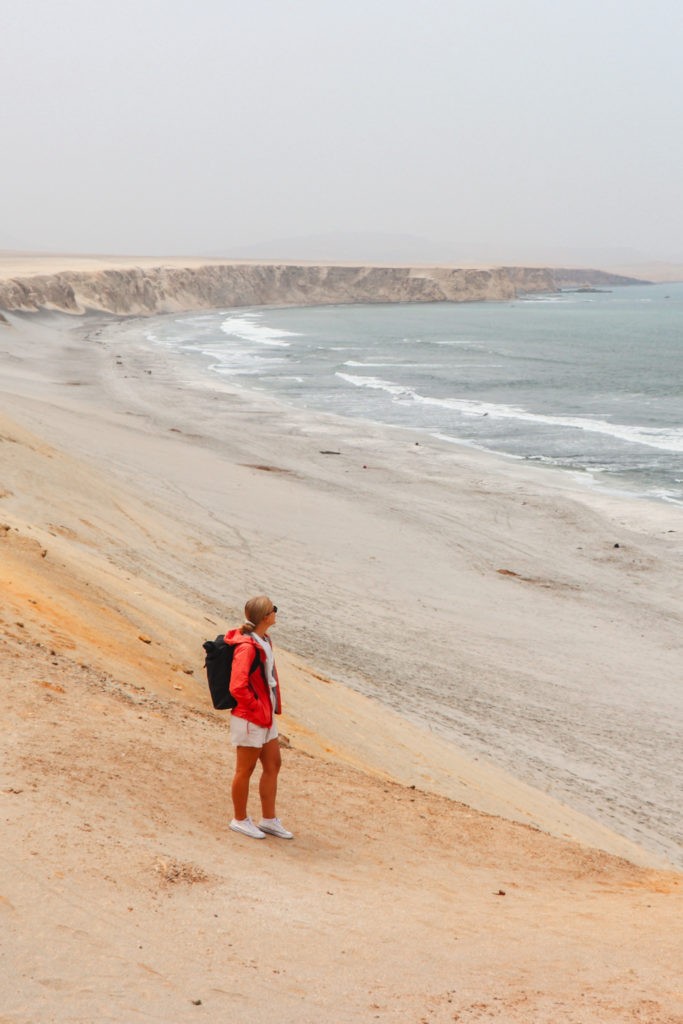 2. Take a boat trip to the Isla Ballestas
One of the most popular things to do in Paracas is to take a boat tour to the Isla Ballestas also known as "the poor man's Galapagos". It's a great way to see the great wildlife, such as penguins, pelicans and sea lions.
Don't get your hopes too high though, as on the weekend the trip was overly touristy and the time to see animals very limited. However, we would still recommend it, as it is one of the few places to see wild penguins and sea lions. Plus, you'll also get a good glimpse on the Paracas National Reserve from the sea.
Sadly, the
recent avian flew
has decreased the animal population on the island dramatically. Tens of thousands of birds have suffered resulting in an all-time low food supply for the sea lions in that area.
Boats leave the Paracas harbor between 8 a.m. – 11 a.m. and cost between 30-40 PEN (approx. 8-10 USD), plus an additional fee for the national park of 16 PEN (approx. 4 USD). Tours can be booked through any of the uncountable agencies in Paracas. It's important to note though, that the tours will be consolidated to fill the boats. So there is not really a difference in which tour provider you choose. Still, be cautious about potential scams, as some agencies do not include the National Park fee in their ticket price or have fake reviews.
Book your tour on the spot. Some tour operators offer higher prices, if you book online. Tickets are very unlikely to be sold out and there are plenty of tour agencies to choose from. Contact multiple agencies on WhatApp first to easily compare their prices, instead of walking to every place.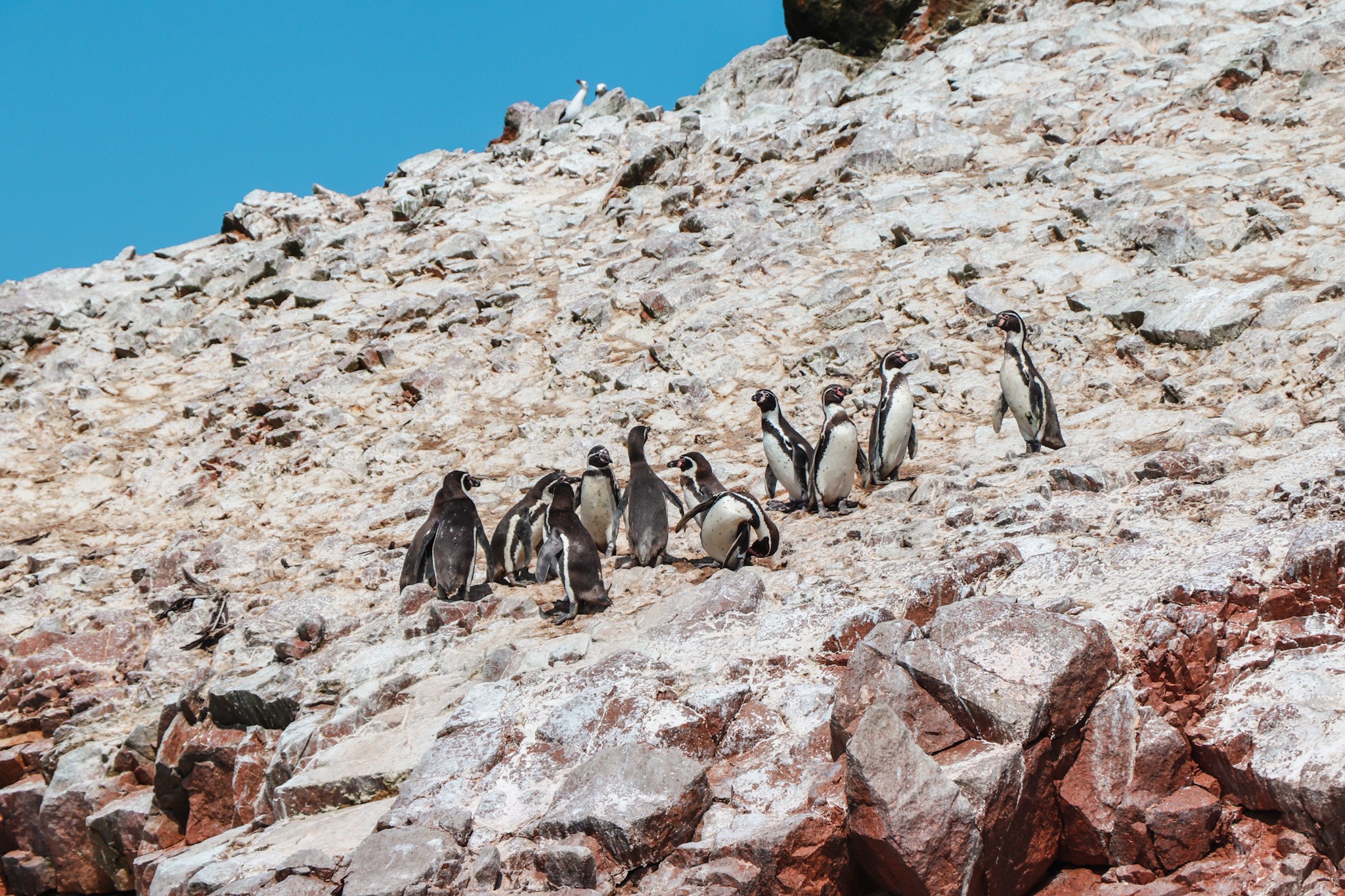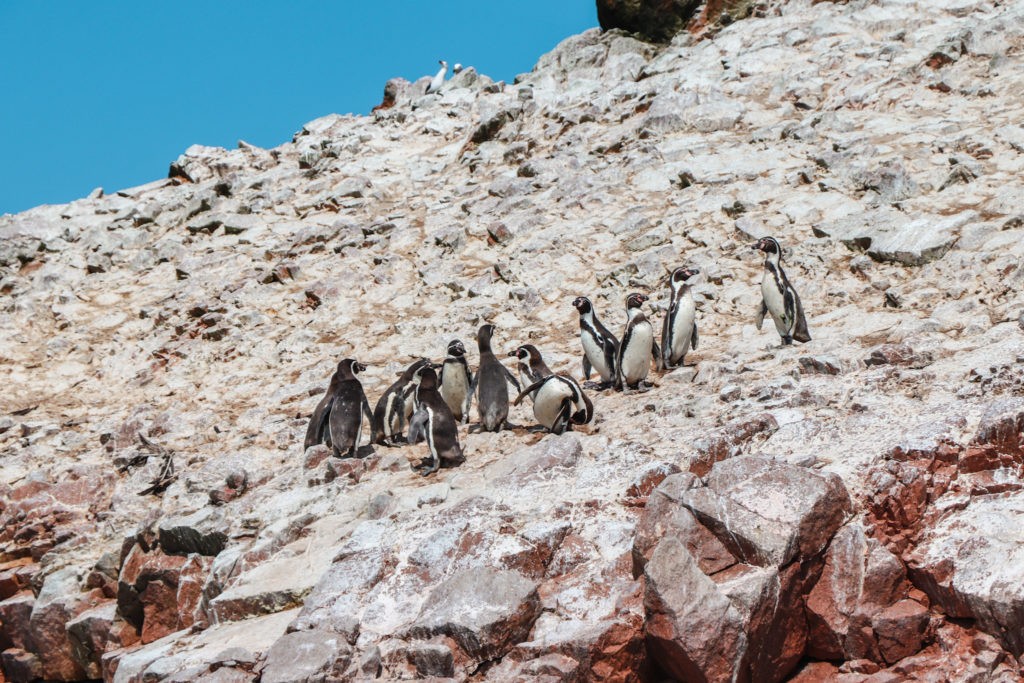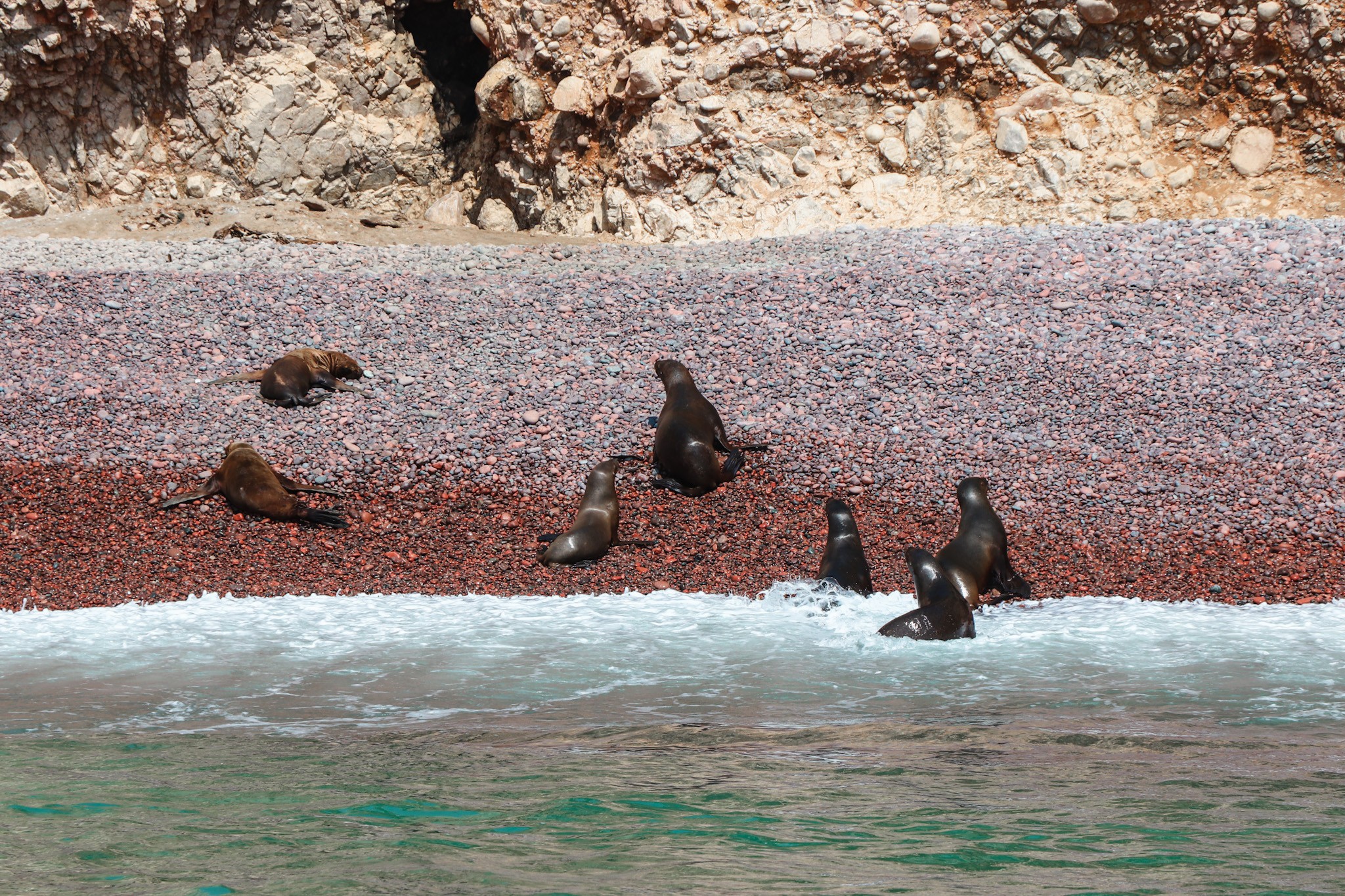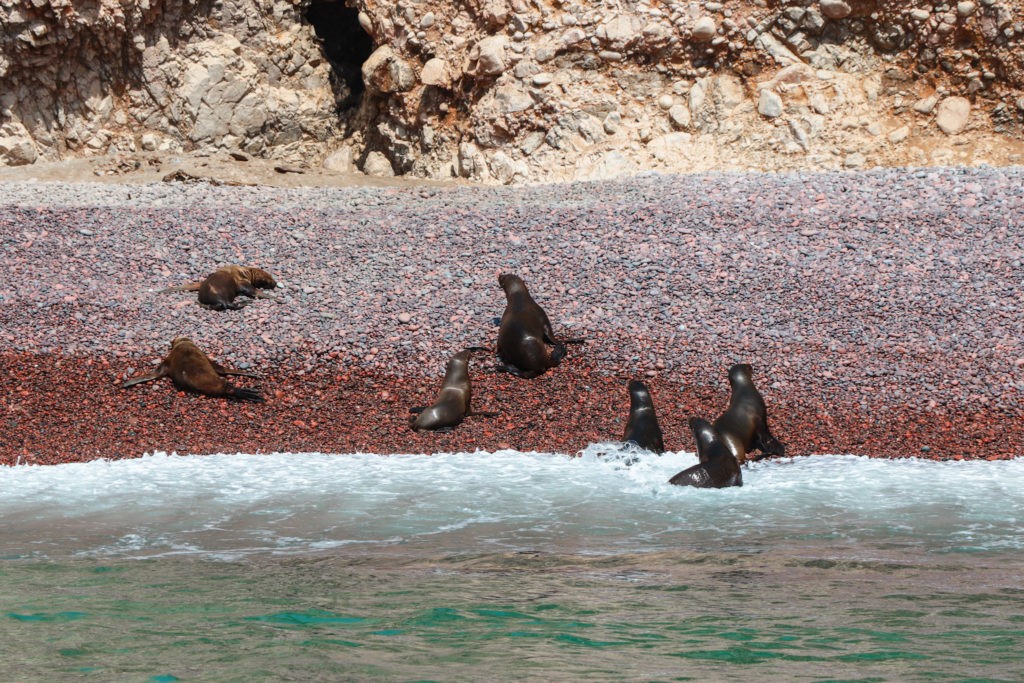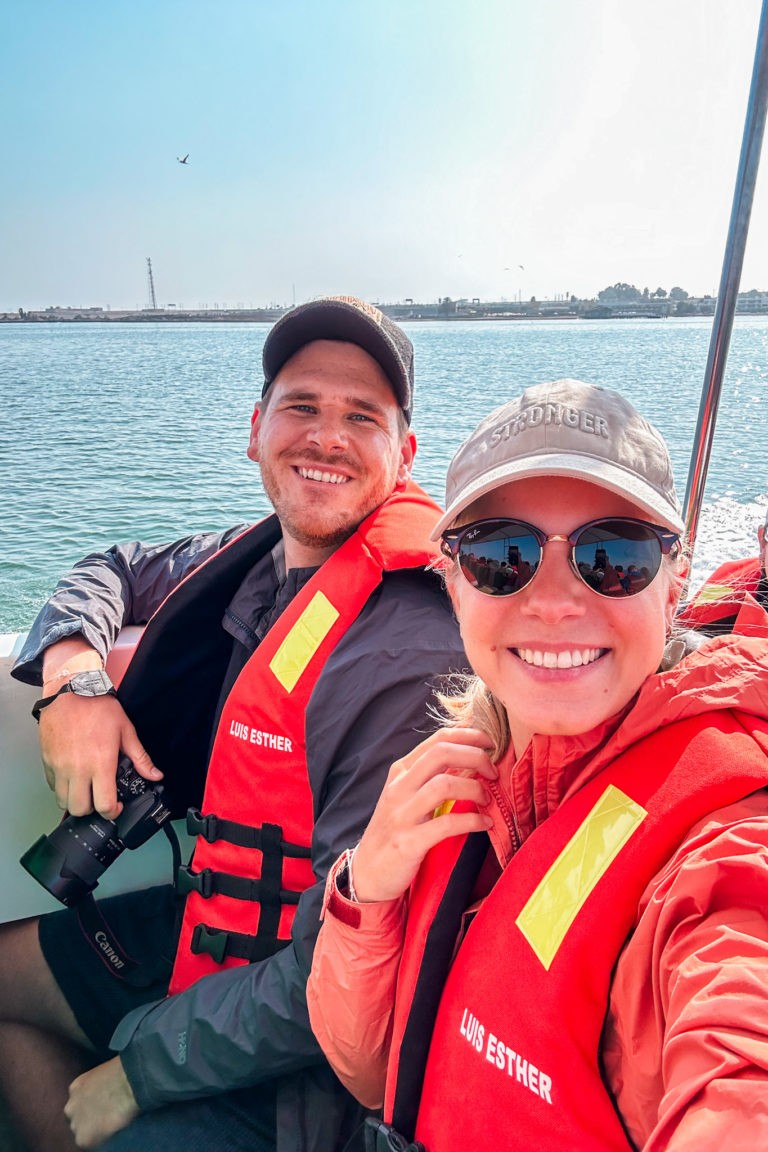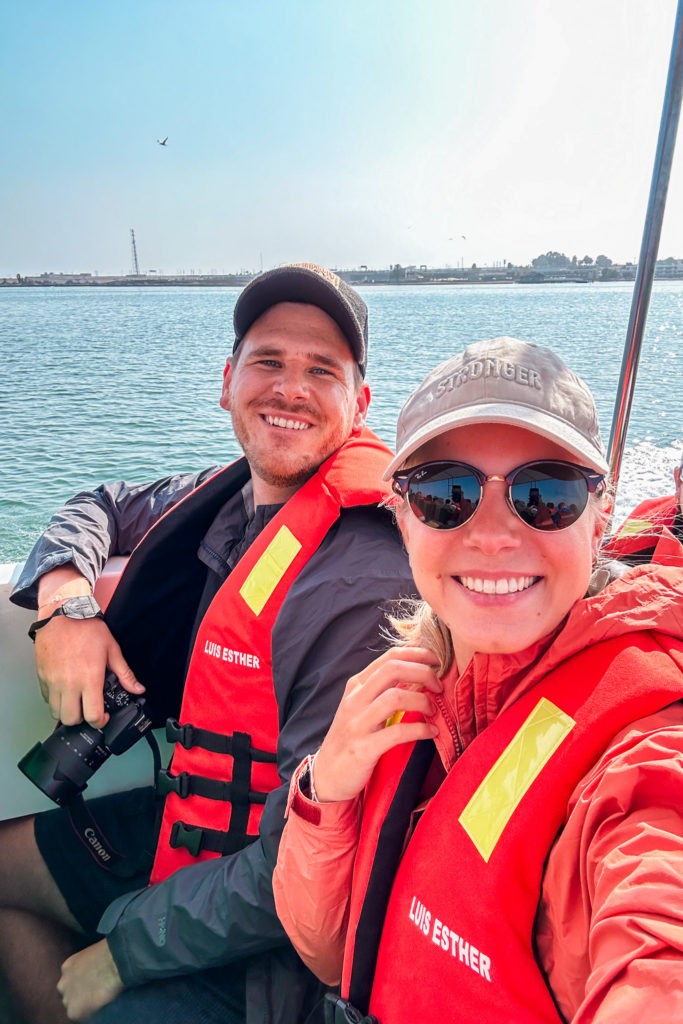 3. Walk along the Beachfront promenade
Paracas has lovely beachfront promenade. Enjoy the stunning sunsets by taking a walk along the street or enjoying a Pisco Sour in one of the seafront restaurants. As you stroll along the promenade you'll also find plenty of shopping opportunities in case you are looking for some souvenirs.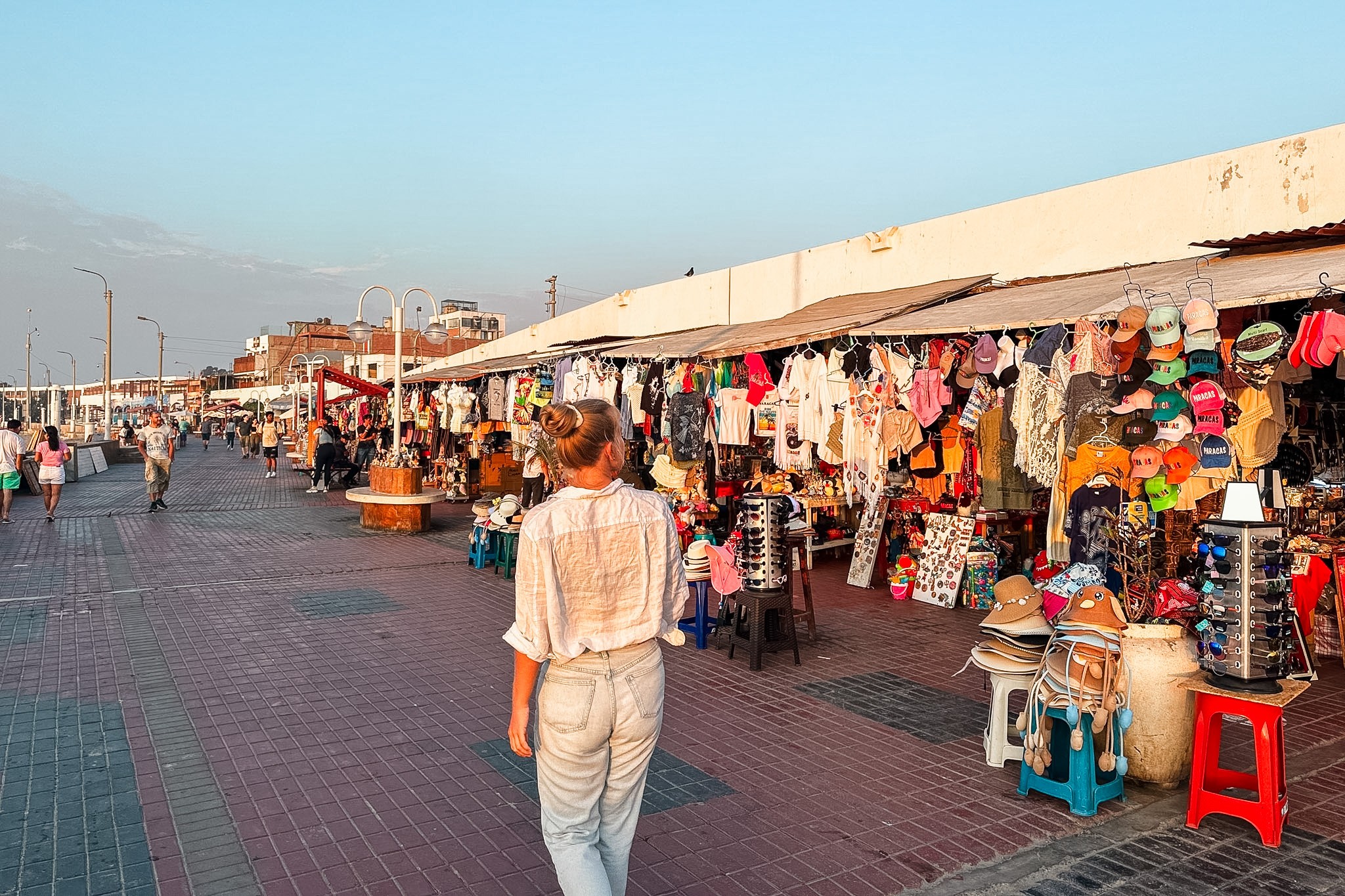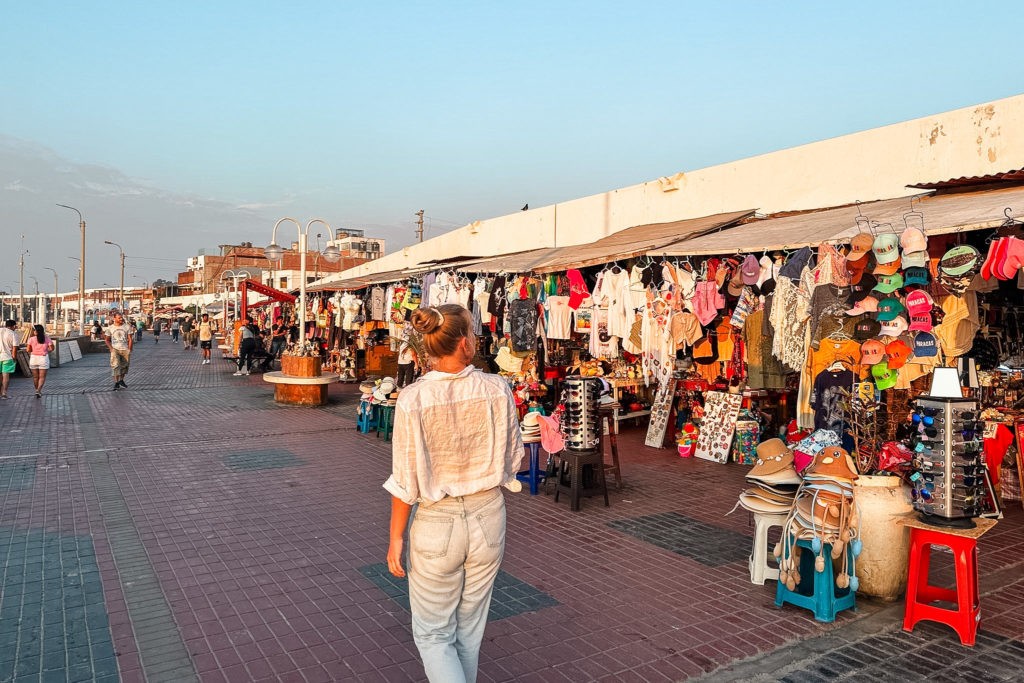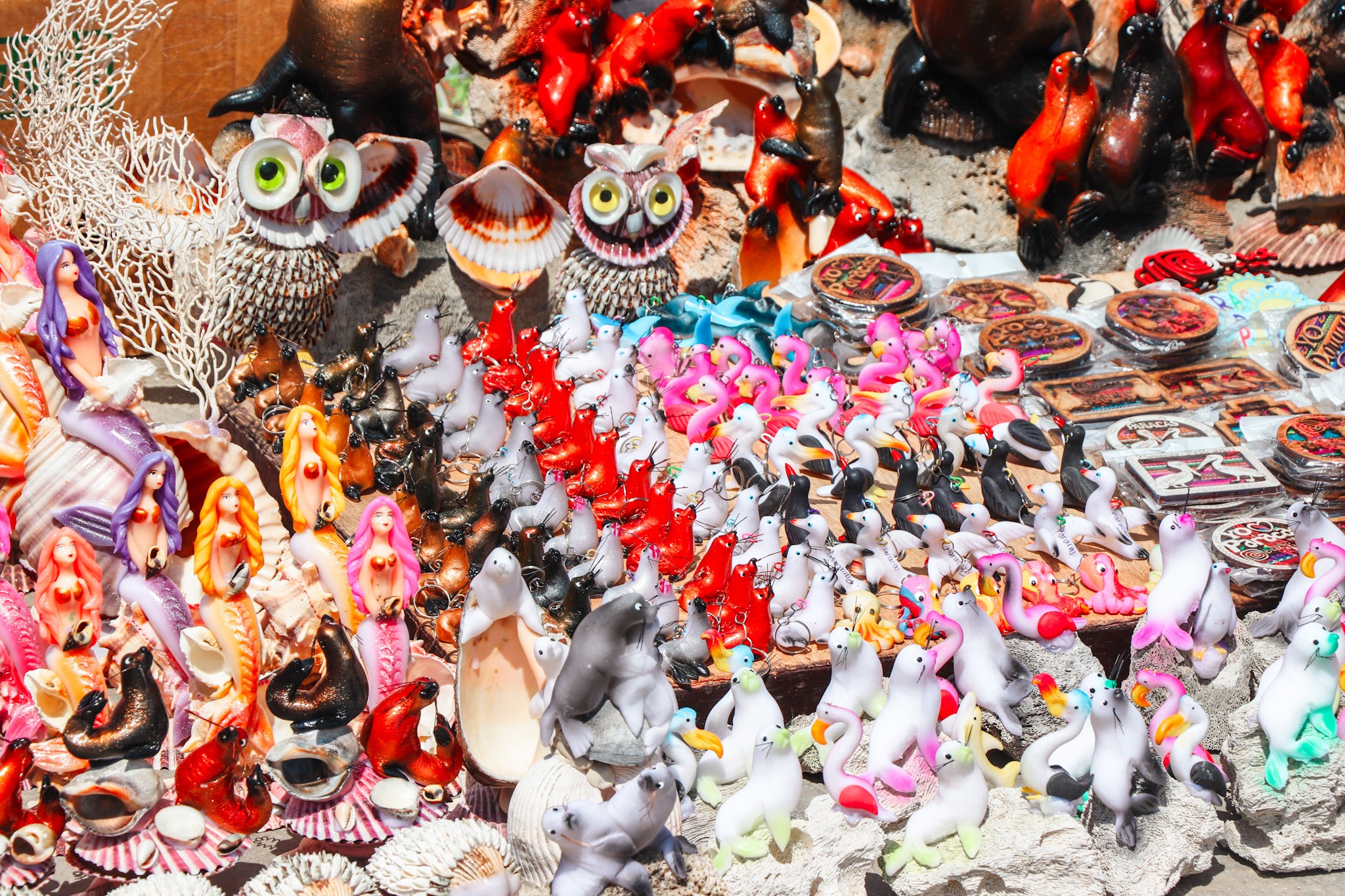 Paracas is a nice place to relax on the beach. Its popular among locals to visit Paracas as a weekend trip from Lima. You can have a swim in the refreshingly chill waters of the Pacific ocean or sip on a cold beer while you enjoy the beach vibes in Paracas.
The beach in Paracas is public and free of charge. If you want to avoid most of the crowds, choose the beach on the right to the Paracas harbor. It's a little more relaxed there.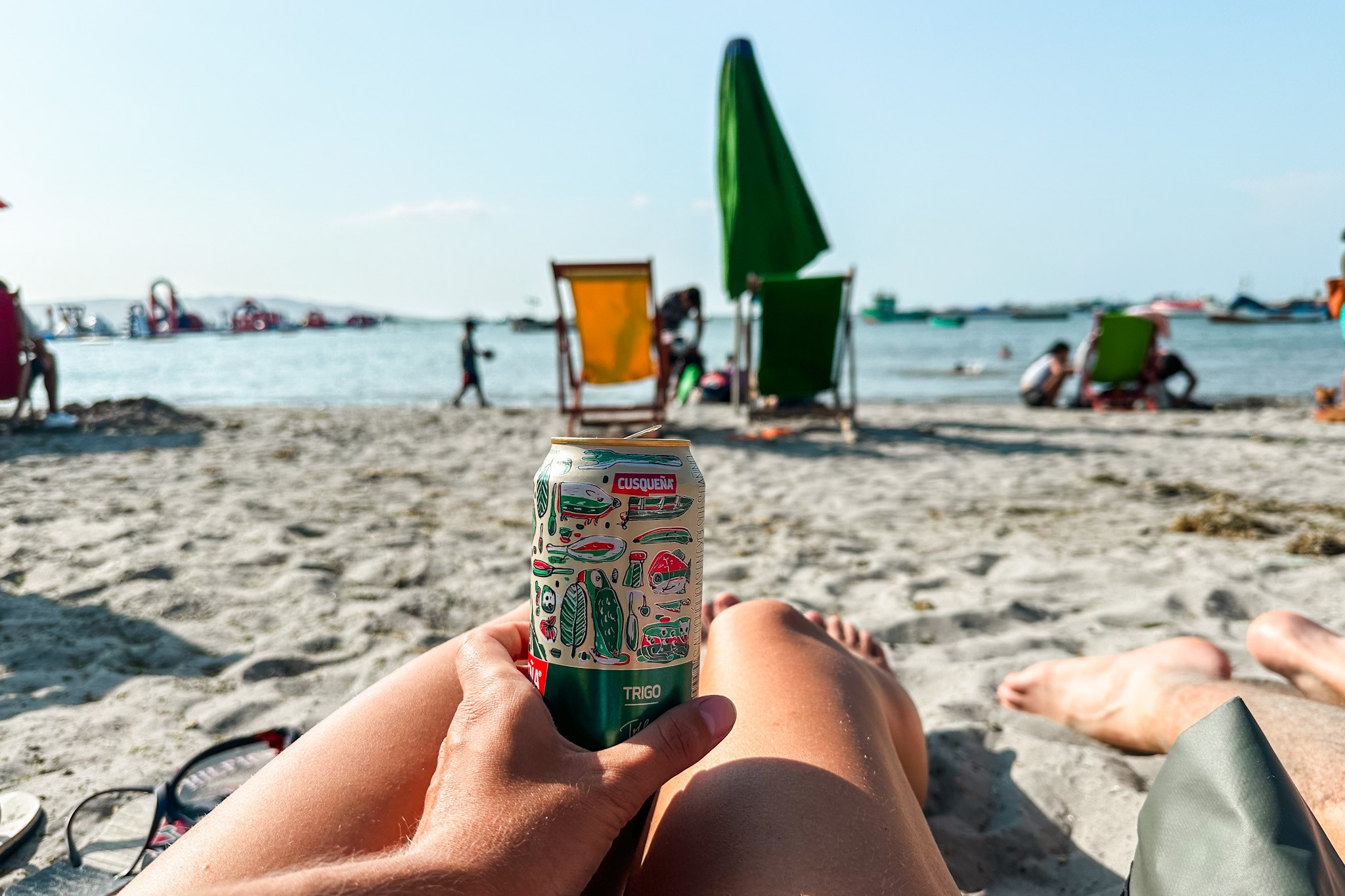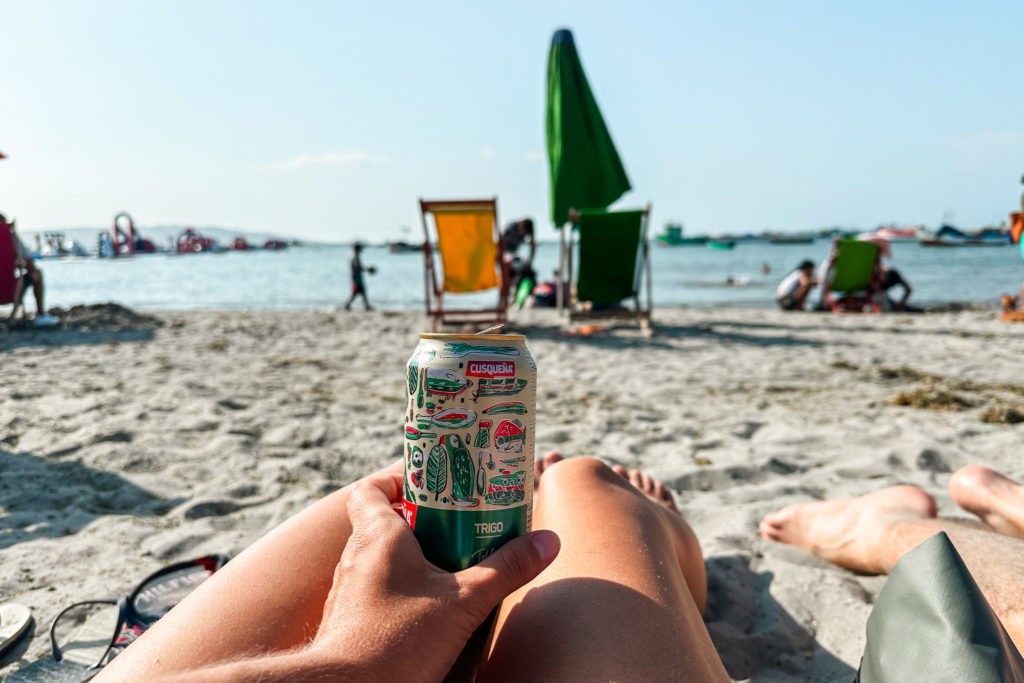 Kitesurfing is another best thing to do in Paracas. And there may be no better winds to go kitesurfing than in Paracas, as the cities' name literally stands for 'sand storm' in the indigenous Quechua language. So, if you ever wanted to try out your kitesurfing Paracas is a great place to challenge the winds.
A full-day equipment rental for kitesurfing costs around 70 USD and you can book lessons as you need them. There are kitesurfing schools and camps all around Paracas. Make sure to check the reviews of the places to get a better impression about safety and service.
Save on Pinterest to read it later.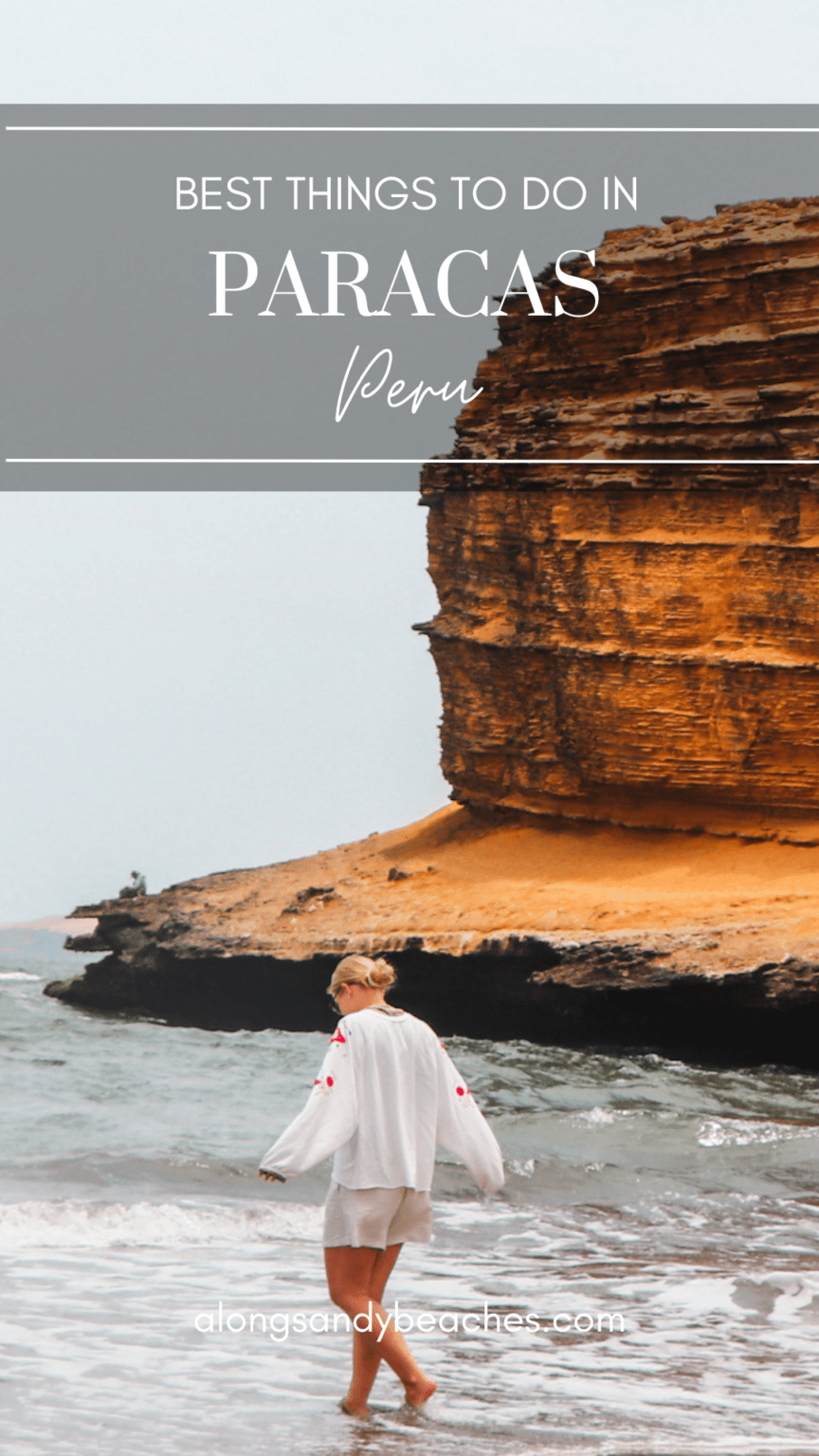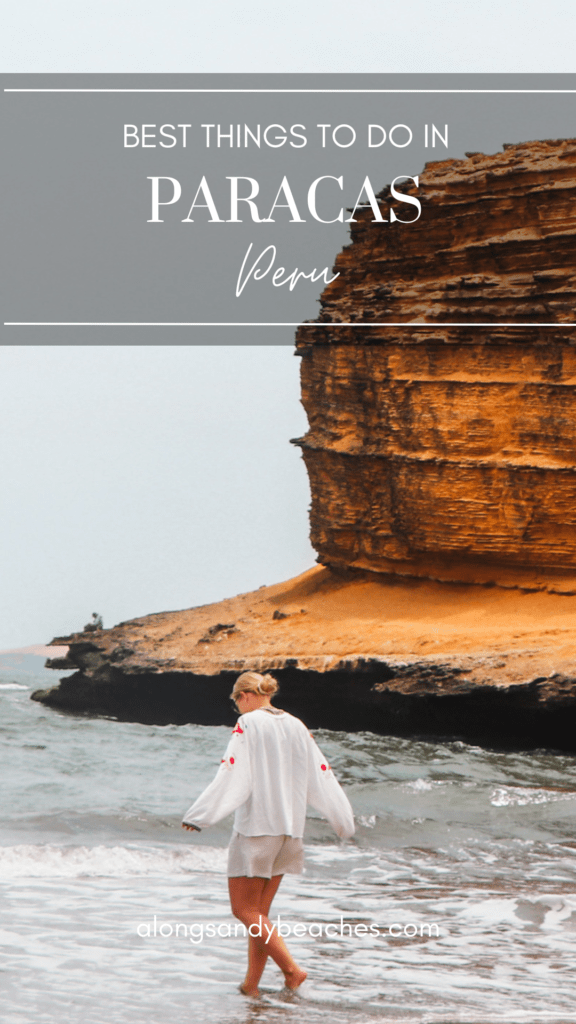 1. Do a day trip to Huacachina
When you're done exploring all of the best things to do in Paracas, it is time to visit the beautiful places in the area. A day visit to the nearby desert oasis Huacachina is a perfect activity, if you don't plan to further travel to the south of Peru or have limited time before going back to Lima.
Huacachina is an otherworldly beautiful natural oasis a 1-hour ride away from Paracas. It is a tiny little village built around a desert laguna midst of the highest dunes of South America. Its an incredibly popular place to sandboard down the hills, tackle the dunes with a thrilling buggy ride or simply enjoy the beautiful views over Huacachina from the top.
Paracas is a small fisher town located 4 hours south from Lima. For Peruvians, Paracas is a perfect place for a weekend stay, while for most tourists it is the starting point when travelling to the south of Peru. To get to Paracas, its best to hop on a bus.
By bus from Lima to Paracas
Buses commute between Lima and Paracas multiple times a day, departing from cities primarily in the morning and evening. There are several bus companies to choose from, while some are providing a better service than another. Not all buses leave from the public bus terminals, as some companies have their own stations. So make sure to check from where you bus will leave.
When we were traveling in Peru, we tried a lot of different bus companies with varying levels of service. Our favourite was Cruz del Sur. Their prices are slightly higher, but they always had modern and fairly new buses.
When booking your bus trip to Paracas, its best to book your ticket in advance. Booking online via portals, such as RedBus or directly with bus operators, works great in Peru.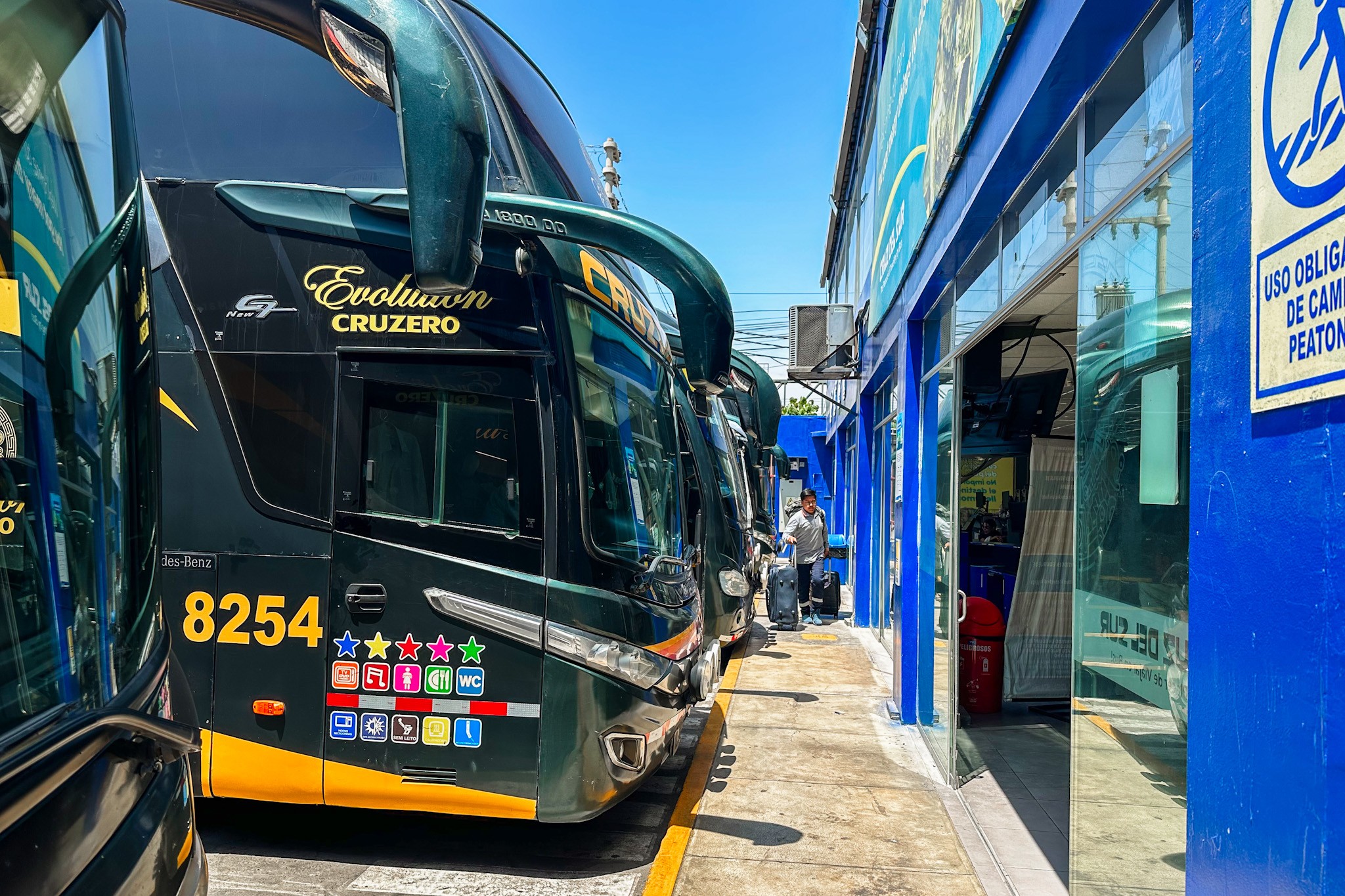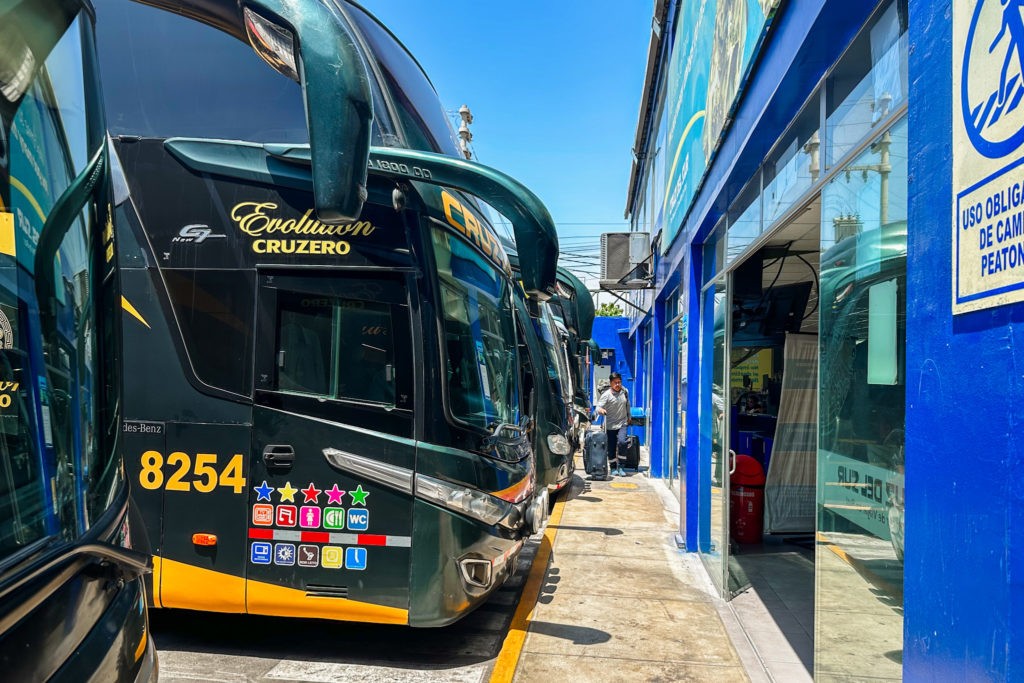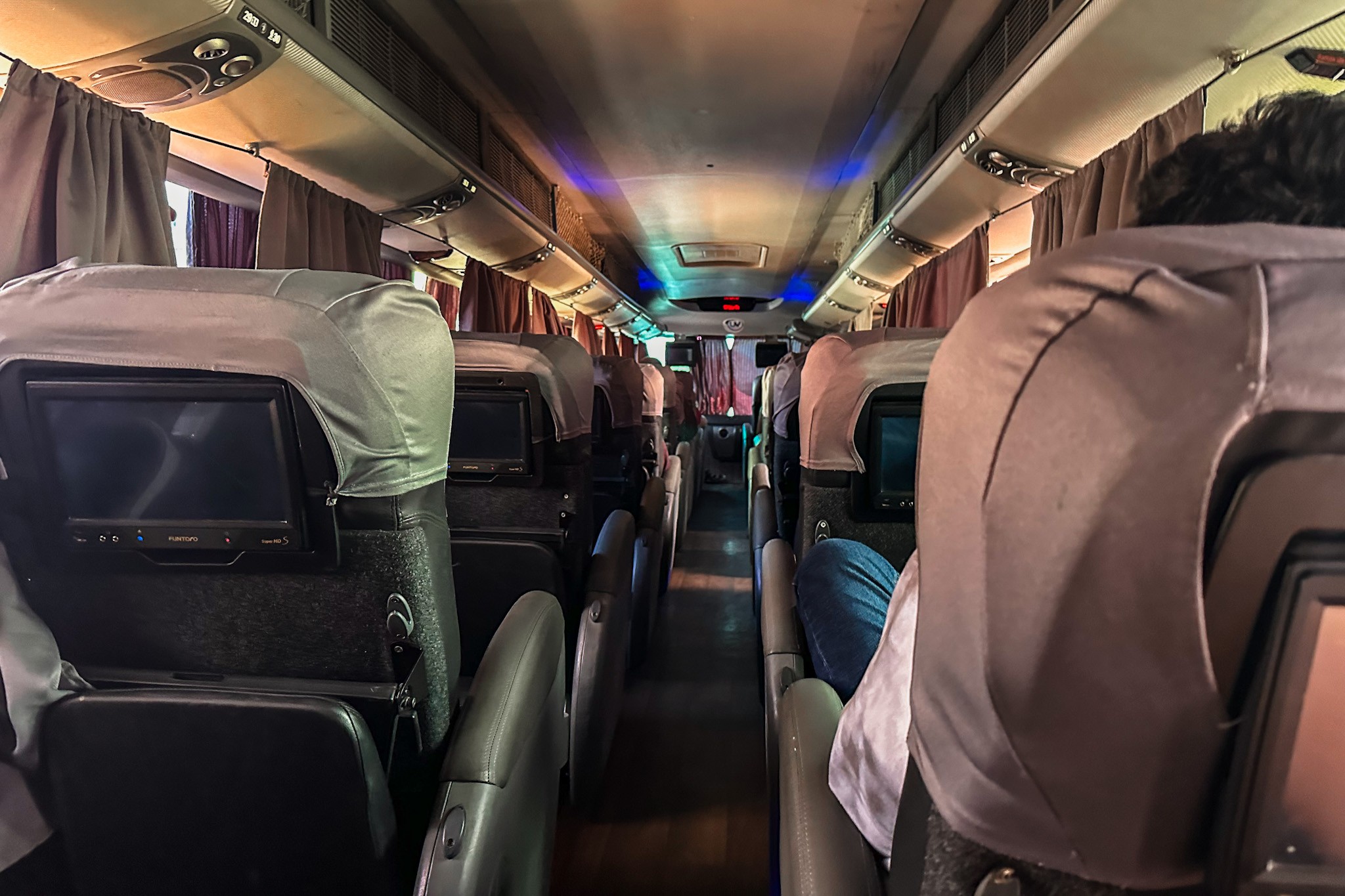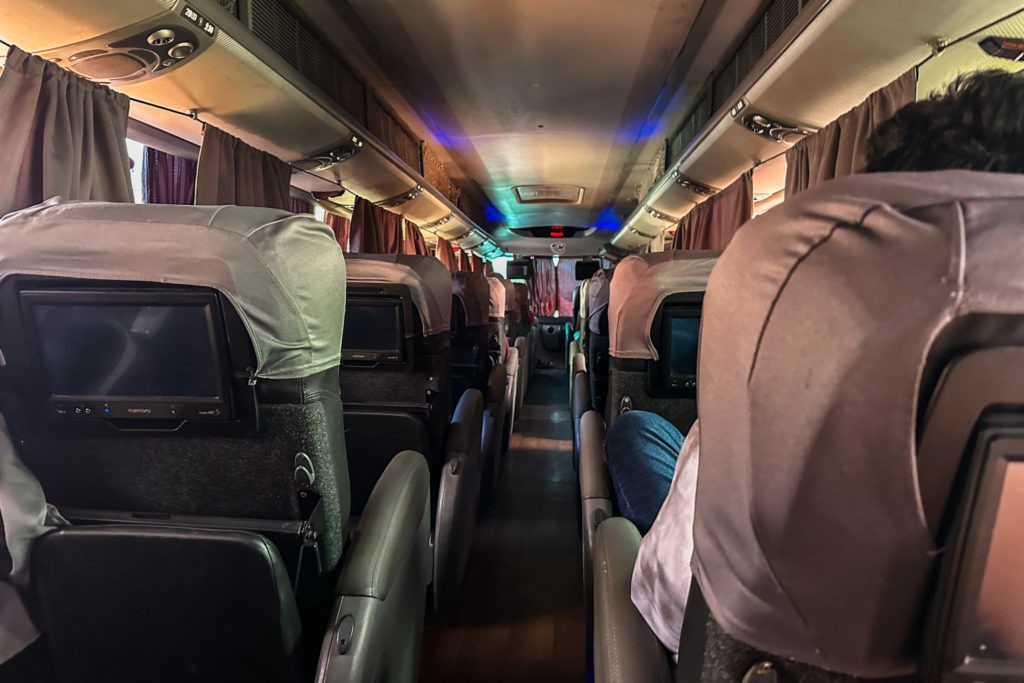 Where to stay in Paracas?
Paracas has a lot of accommodation options from which you can choose, ranging from budget stays to more luxurious hotels. We have listed our favourite places to stay in Paracas, so that you can get some inspiration for your trip planning.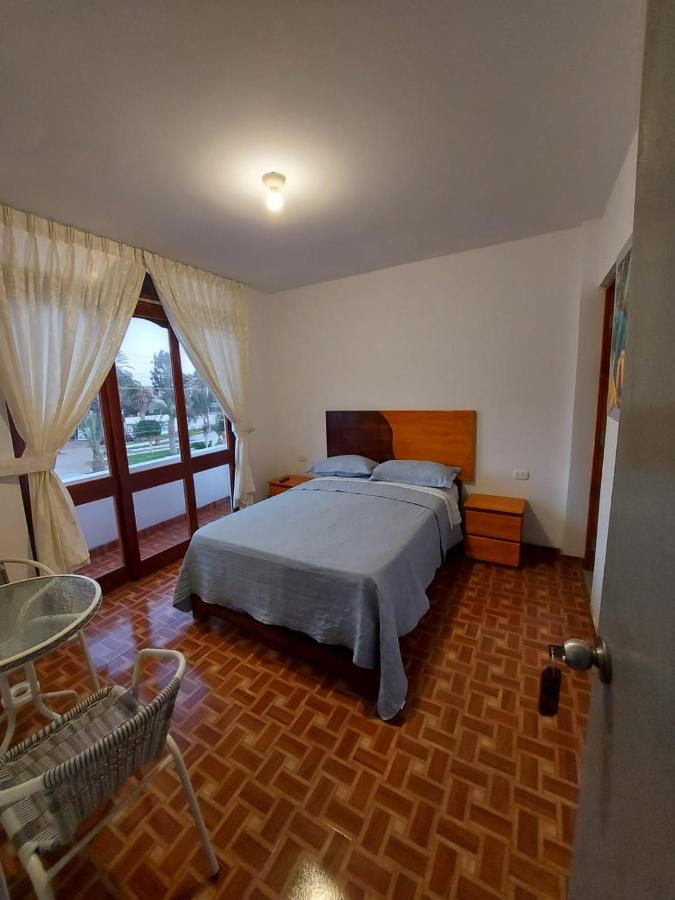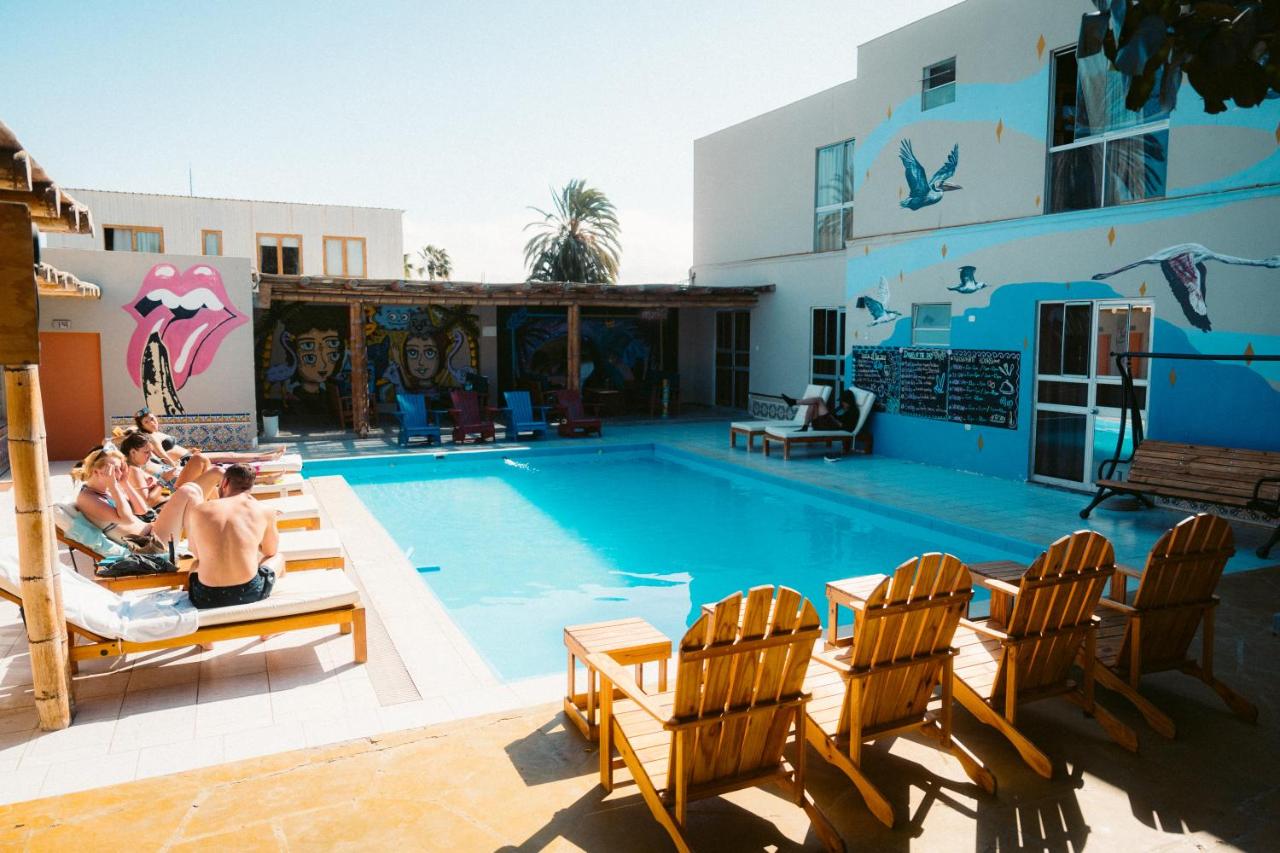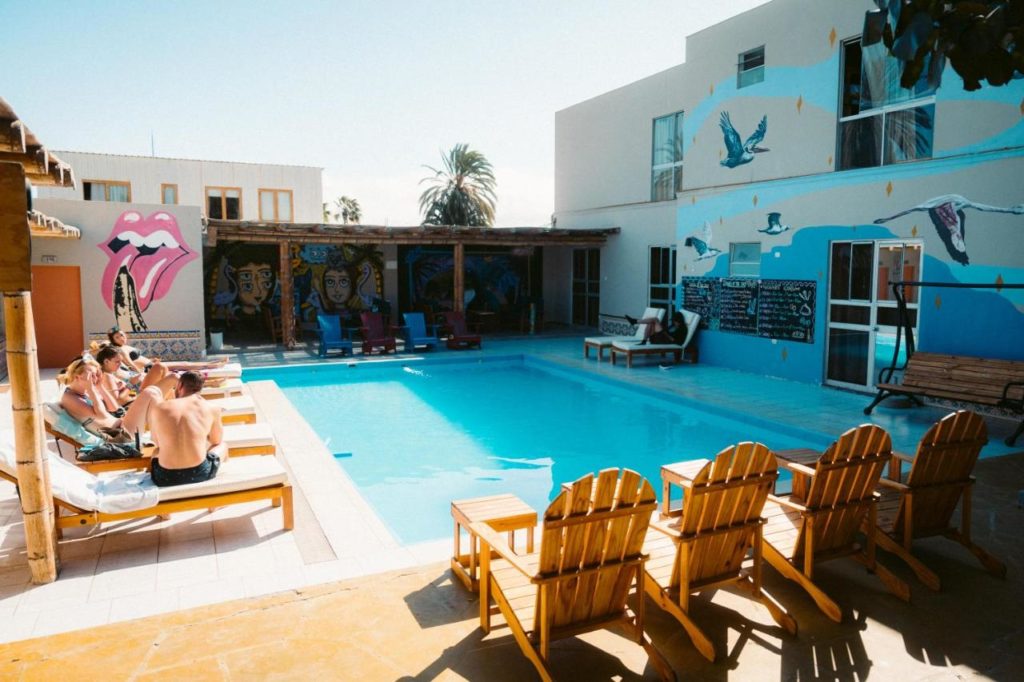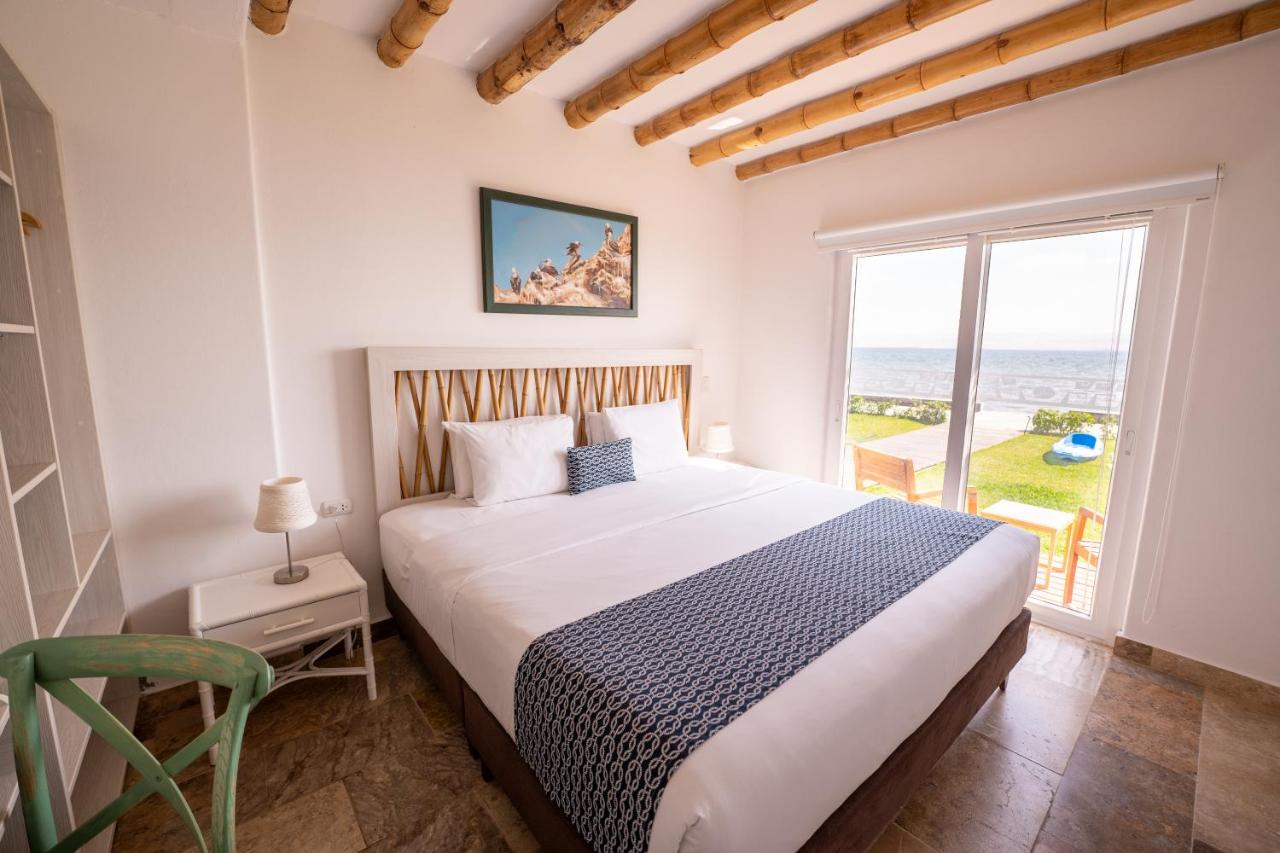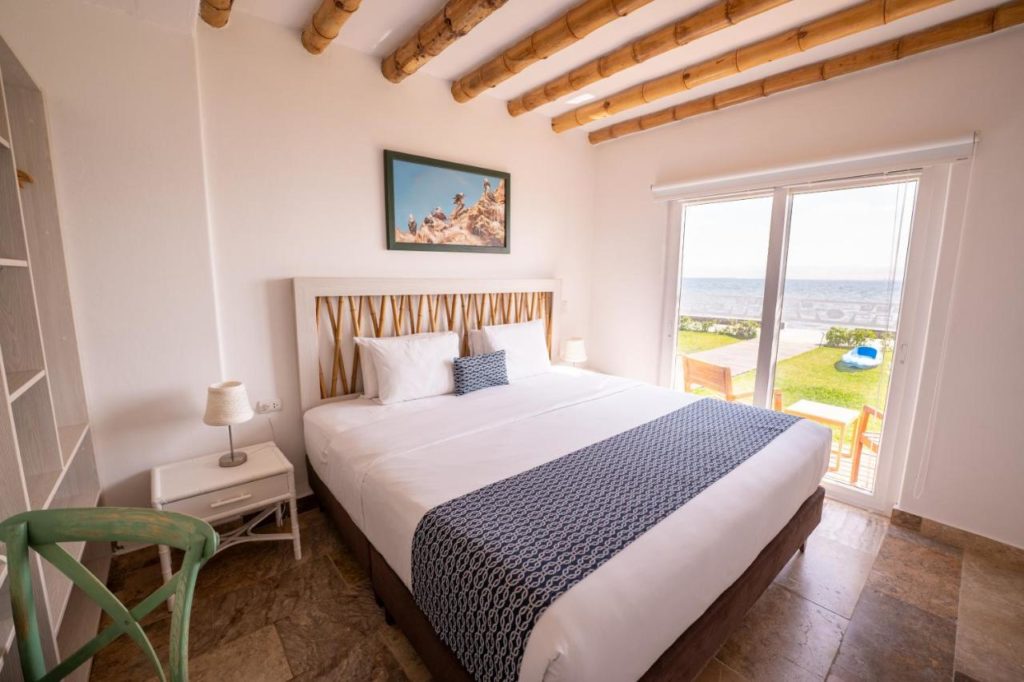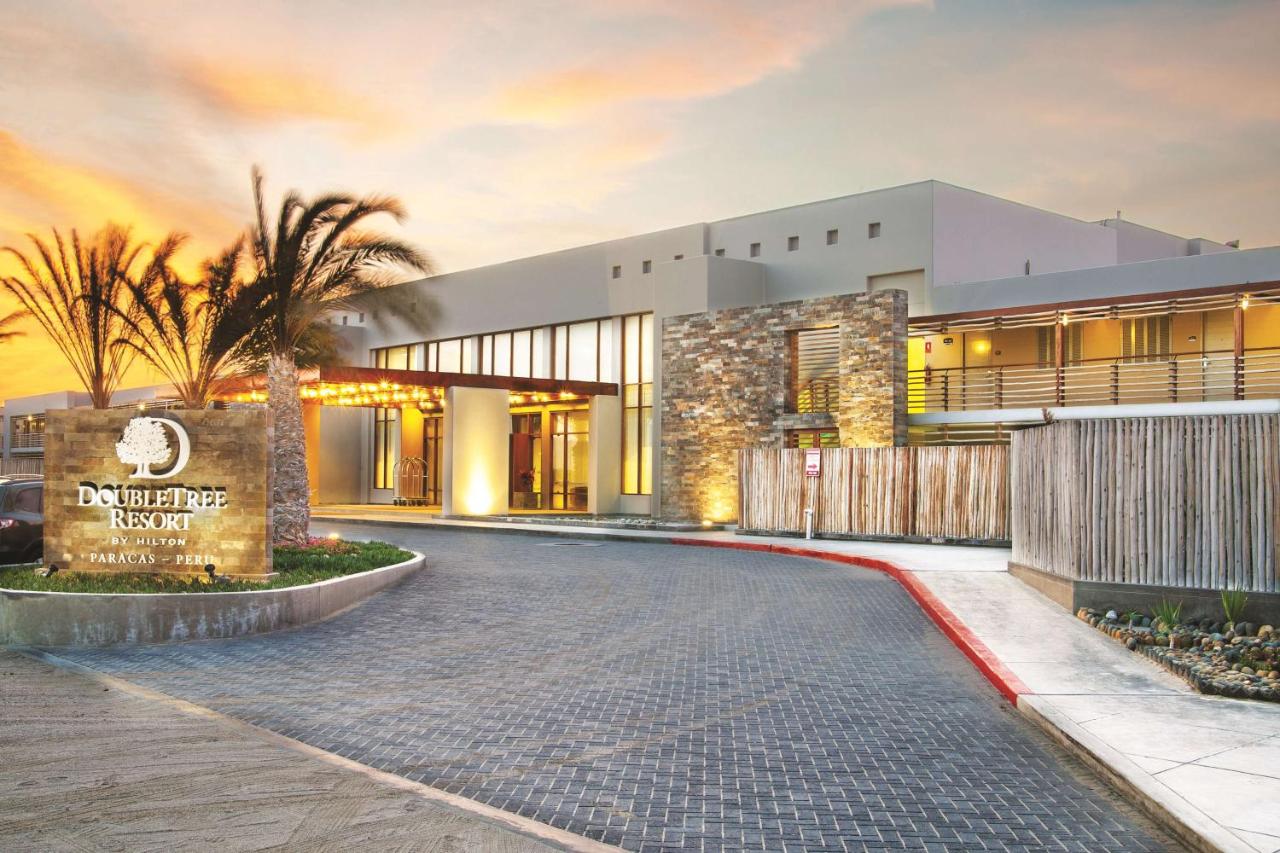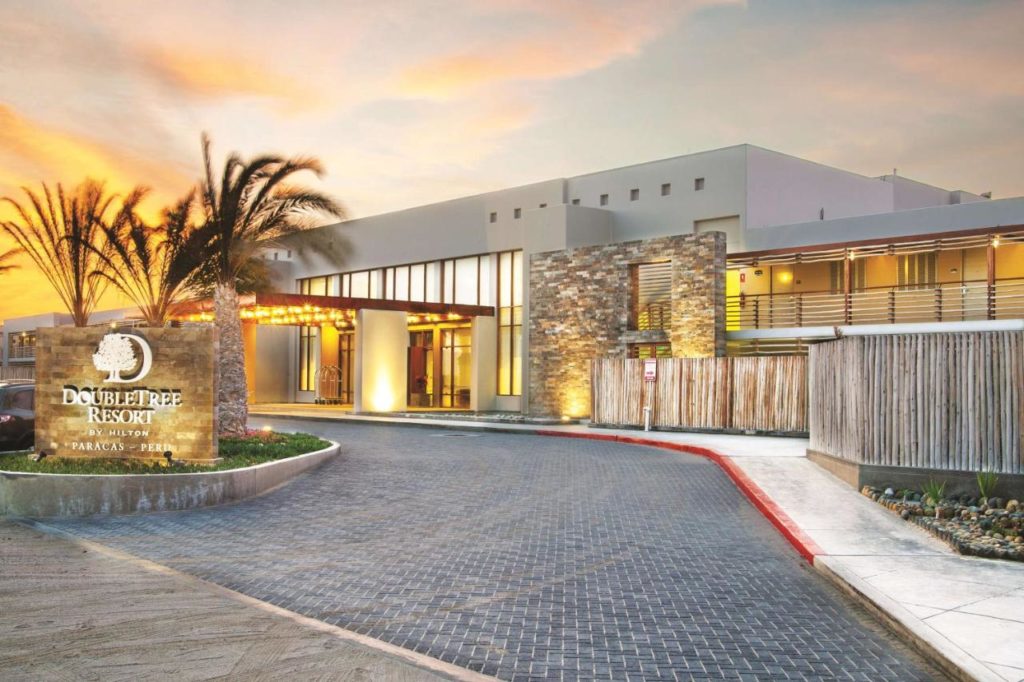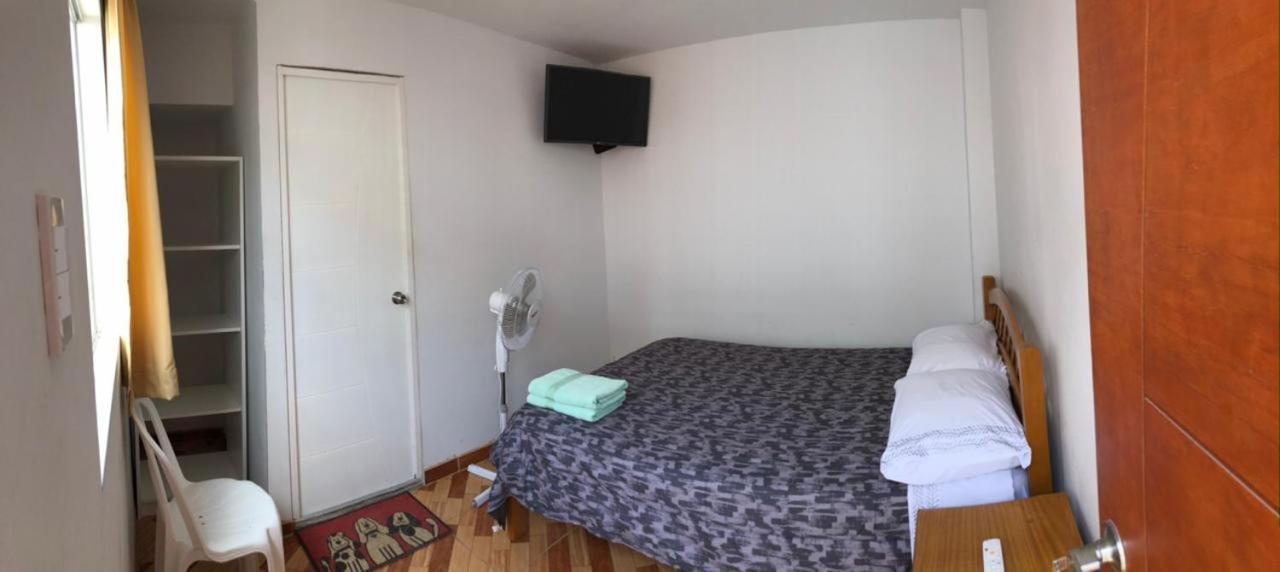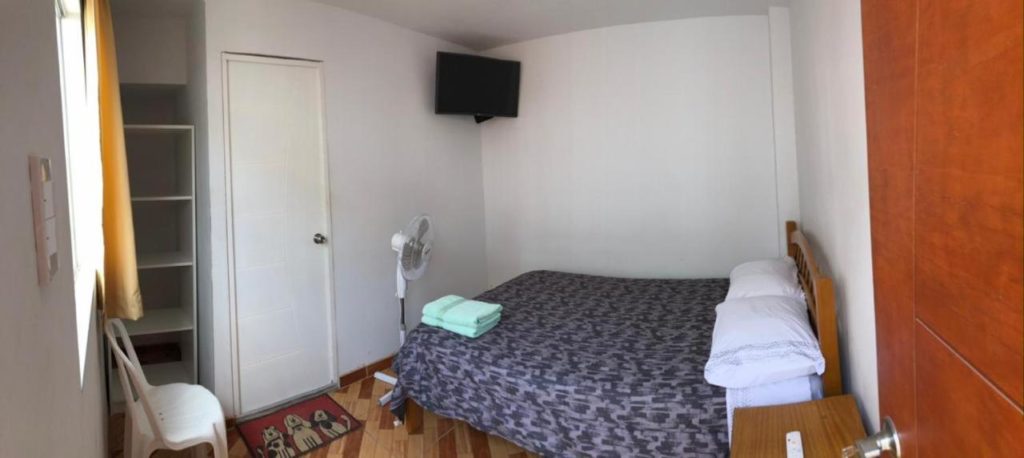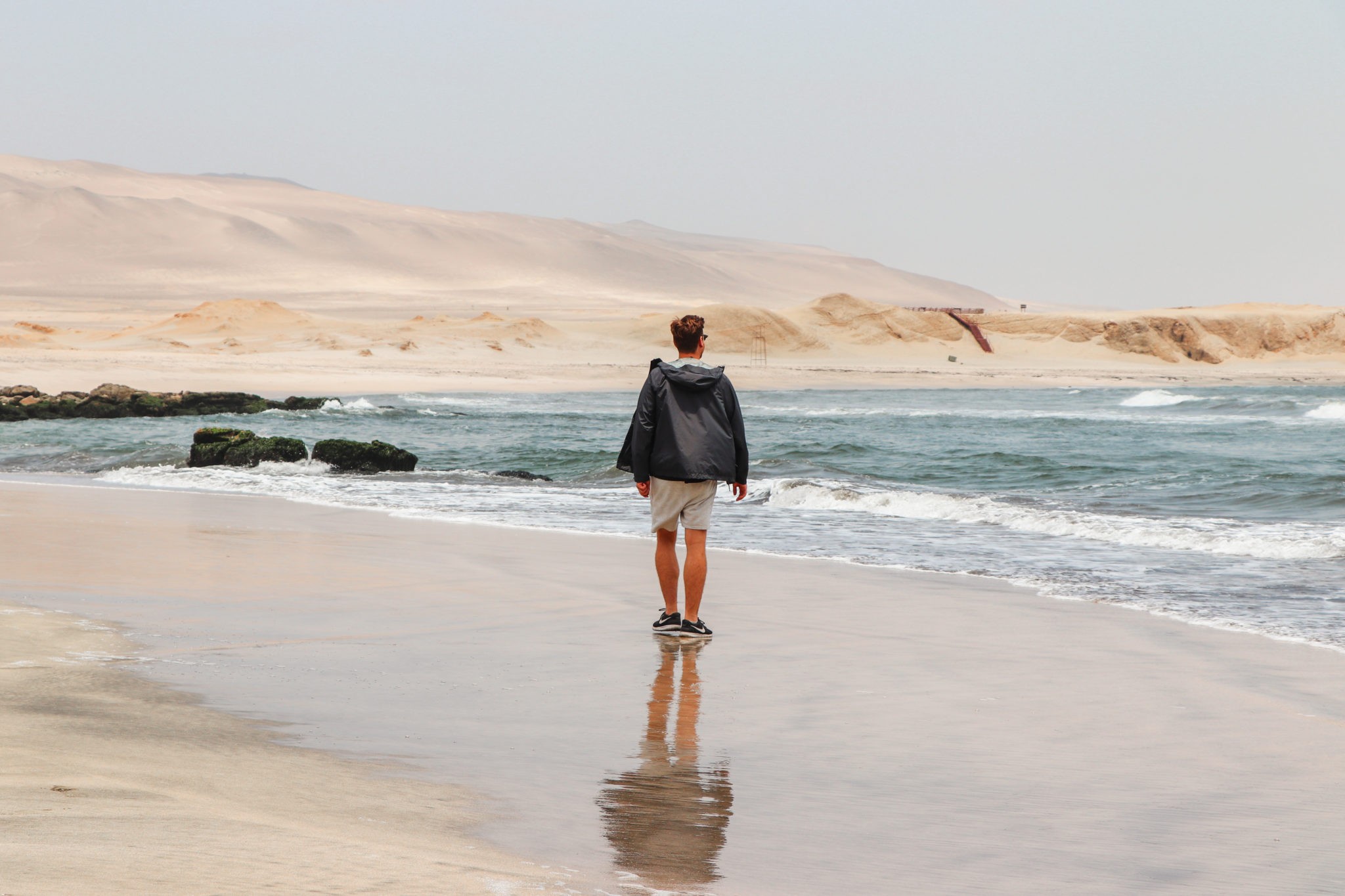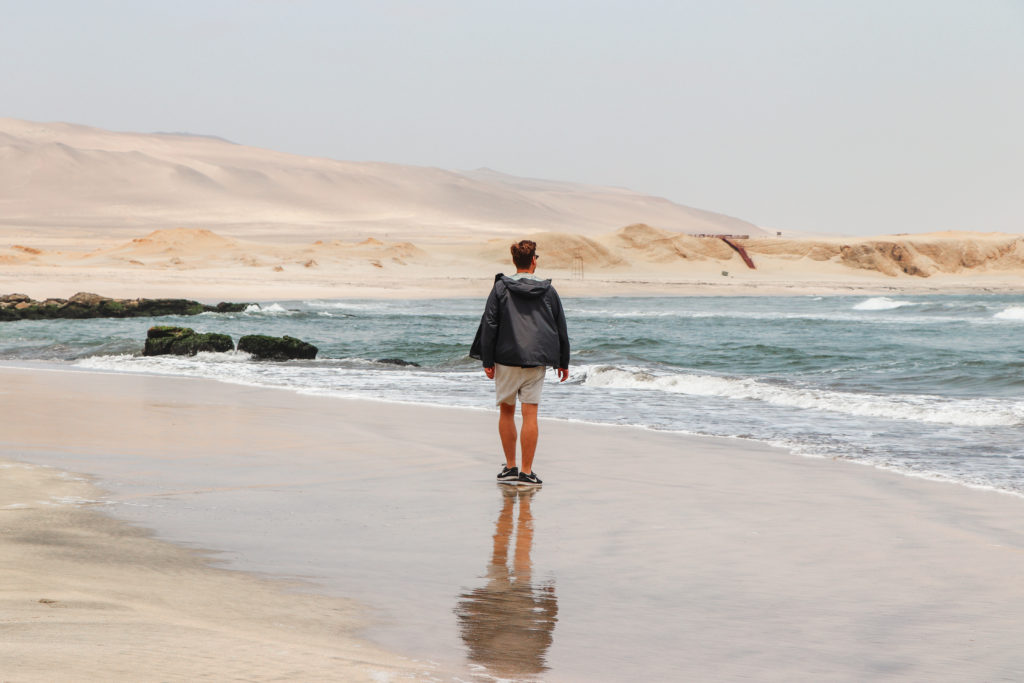 While Paracas does not offer the most excuisite and fine dining cuisine compared to major Peruvian cities like Lima, it does have some really nice seafood restaurants.
Prices for food vary a lot. Restaurants near the seafront usually charge a little more, but also offer some nice views over Paracas' beach. Its a good option for having a dinner for sunset or for a coffee throughout the day.
The further away from the seafront you get, the better the prices for food are. We've discovered some local and family-owned restaurants a little walking distance away that offered delicious and very affordable food.
We tried out several Paracas' restaurants and listed you our top three.
Karamba is a very good seafront restaurant in Paracas. While prices are slightly higher, we've had the best Ceviche and Pisco Sour there and enjoyed the sunset over the beach of Paracas.
Valhalla Resto-Bar is a small family-owned restaurant. They are super friendly, speak English and serve delicious food. Keep in mind that they don't always stick to their opening times.
Reggae vibes await you at Waiki Pizza-Bar. This nicely decorated restaurant serves delicious Pizza and Poke Bowls. A good option if you need a break from Lomo Saltado and Ceviche.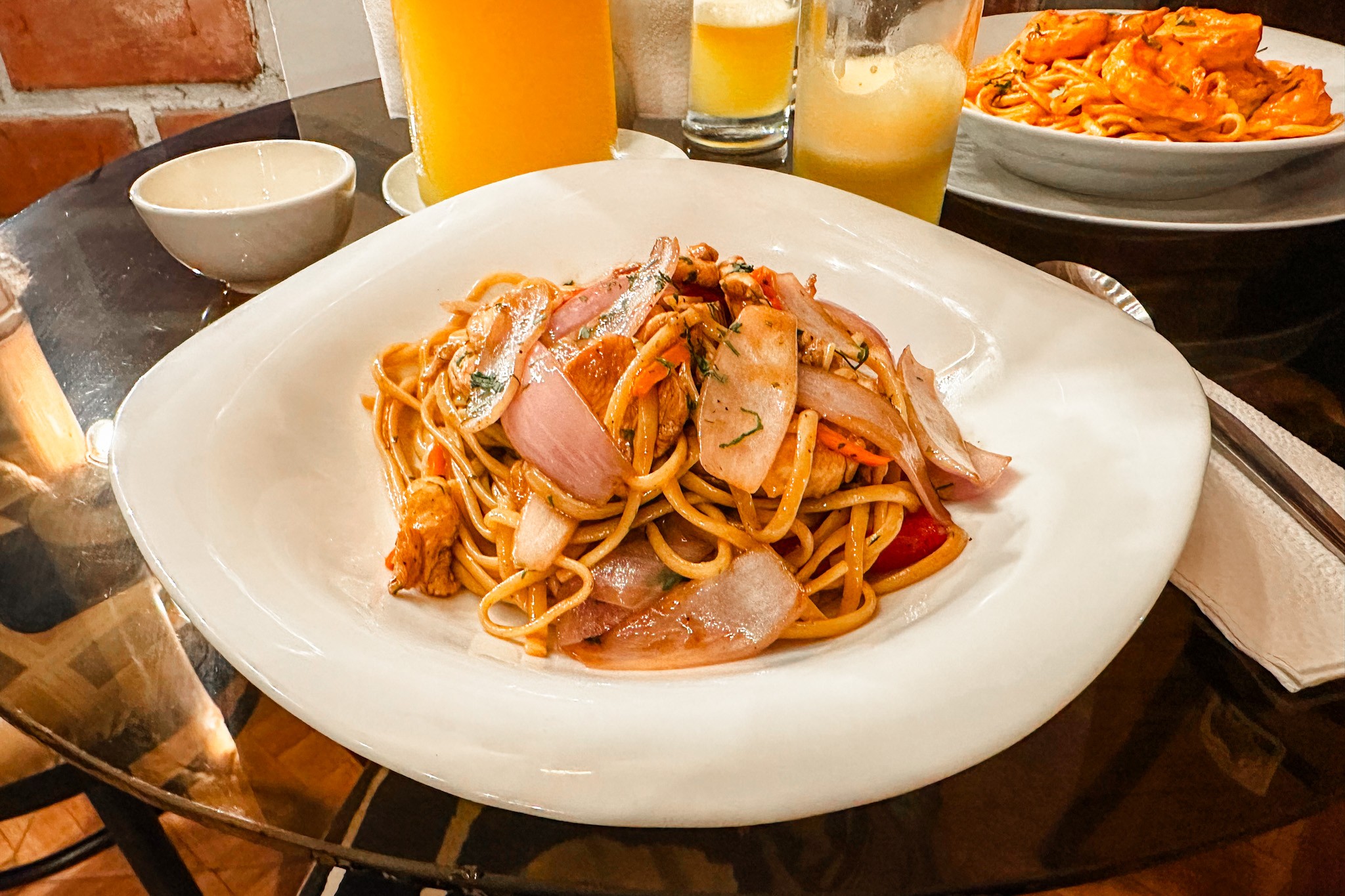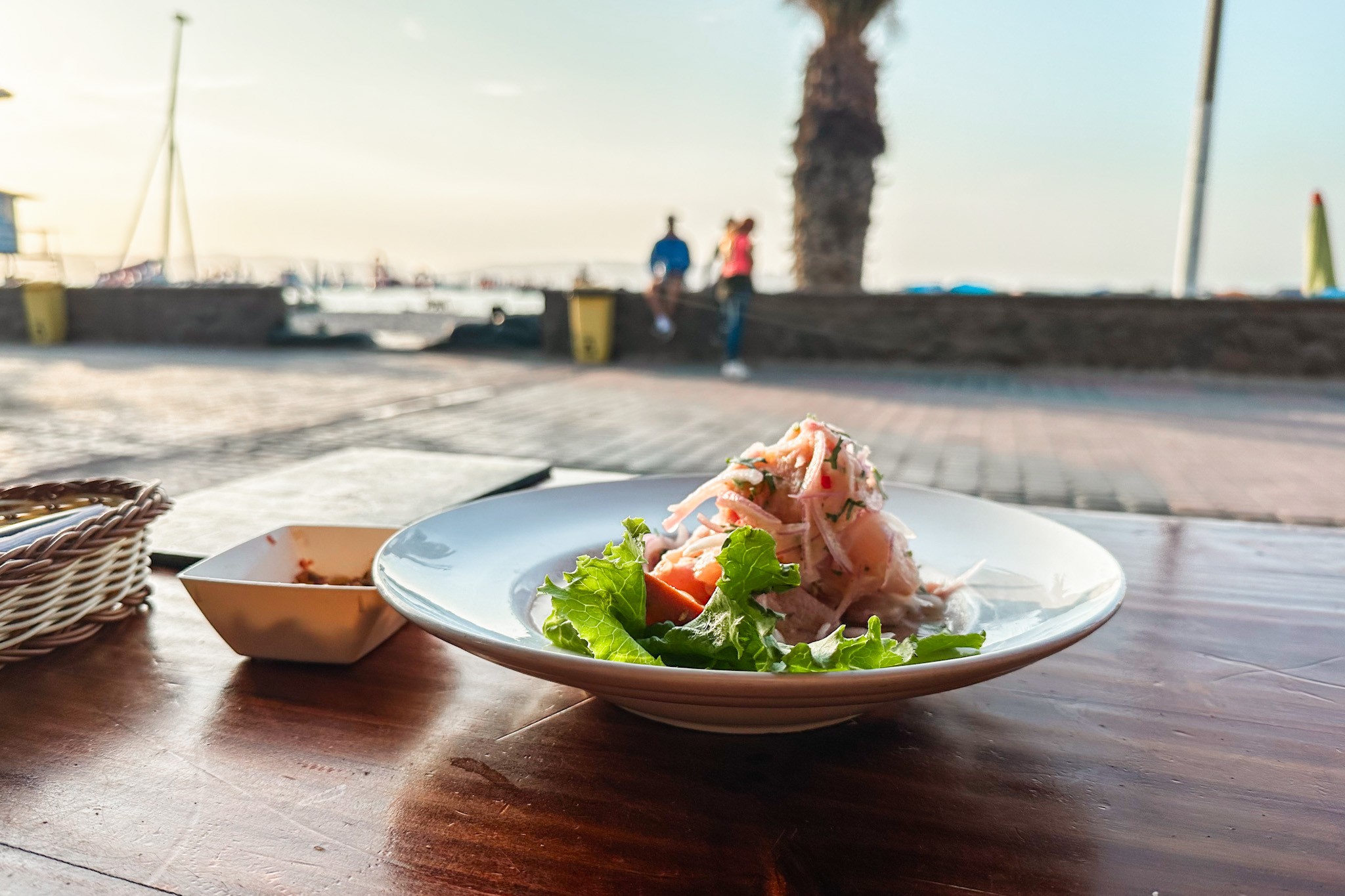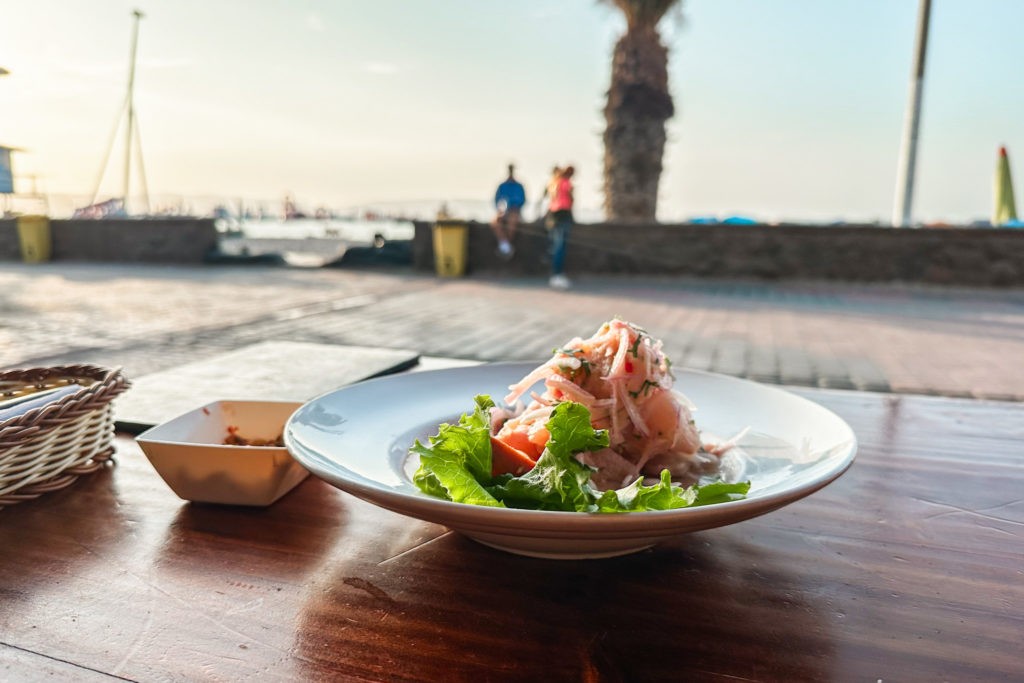 How to get around Paracas?
Paracas is a town small enough that you can reach all places on foot. So there is no need to take a taxi or tuk-tuk to get around the town.
For your trip to the Paracas National Reserve you have some options to choose from. You can visit the National Park by bike, buggy, scooter or with an organized bus tour to take you around. If you don't mind driving, we would definitely recommend you to take a scooter. While renting a bike is the more sustainable option it is quite a distance to visit all of the best places in the park, so it may not be suitable for everybody.
If you want to read more about how to travel the Paracas National Reserve, check out our Paracas National Park Guide. There we'll show everything you need to know before visiting Paracas' most beautiful sight.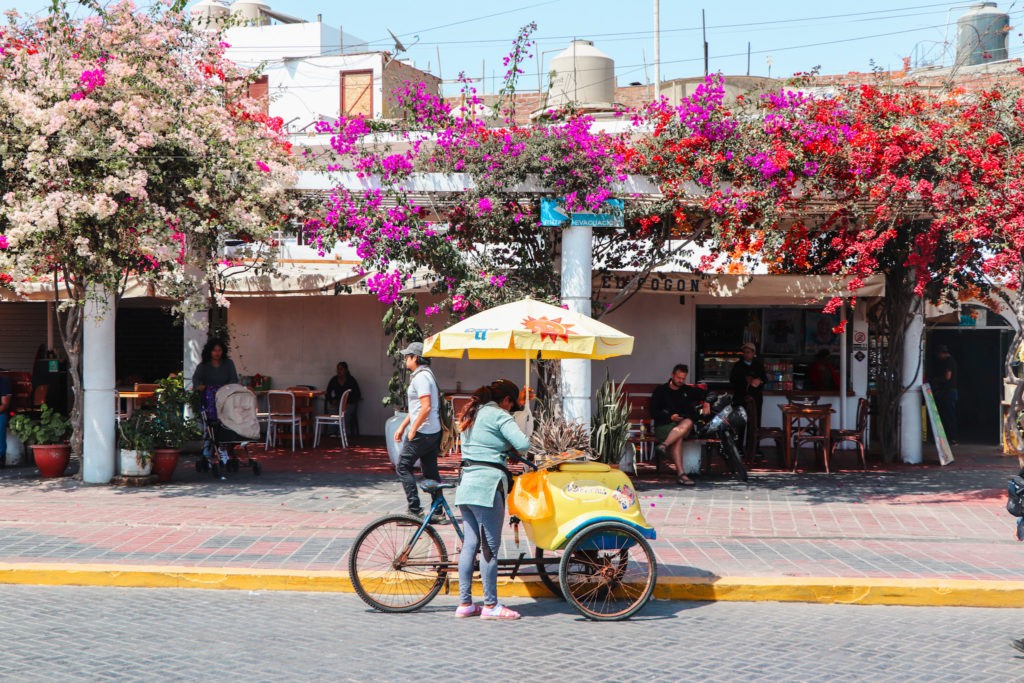 When is the best time to visit Paracas?
The best time to visit Paracas is in the summertime from December to May, when the days are warm and the skies are clear. During this season temperatures range between a pleasant 26°C  to light muggy 28°C. While the summertime in Paracas offers the best climate, it is also the most popular time to visit the town.
In the wintertime, temperatures in Paracas are milder ranging from 21°C – 24°C. While it can get quite cold throughout the day and at night, its a perfect time to visit the city with less crowds. But make sure to pack some warmer clothes and don't swim in the ocean, unless you love cold waters.
Two more things to keep in mind when traveling to Paracas. Paracas is a very windy, if sometimes not even a stormy town. It is not a coincidence that the cities' name Paracas comes from the Quechua word paraq'as and stands for 'sand storm'. In Paracas you will have winds throughout the whole year. So a windbreaker comes in handy.
Also, similarly to Lima, precipitation in Paracas is very low to non existent. It almost never rains. Thus, for locals the world umbrella is a foreign word. You won't need to worry about getting wet, unless you take a dive in the ocean.
Average peak temperatures
What does it cost to visit Paracas?
A visit to Paracas isn't expensive at all. While there are a few luxurious hotels in the city, most accommodations, tours and activities are very affordable.
Expect to spend around 170 USD a week if you travel on a budget, up to a maximum of 1800 USD if you are seeking a more luxurious stay.
How many days to stay in Paracas?
Spending two days in Paracas is sufficient to explore all of the best things to do in the city.
For your first day, you can plan to visit the Ballestas Islands in the morning, spend the afternoon at the beach and walking along the promenade. Dine in a seafront restaurant to enjoy a beautiful sunset in the evening.
Rent a scooter, bike or buggy on your second day, to explore the Paracas National Reserve for the day. Return to Paracas in the late afternoon to have a Pisco Sour in one of the local bars and 'salut' on a perfect stay in the city.
Is Paracas worth visiting?
The city of Paracas is undeniably worth visiting for its beautiful deserts in the national reserve and the abundant wildlife on the Ballestas Islands. It's one of the few places, where you can see penguins and sea lions living in the wild.
While locals come to the city for a weekend trip at the beach, most tourists travel to Paracas to explore the beautiful landscapes of the Paracas National Park. A trip to Paracas fits perfectly into almost every traveler's itinerary who is planning to visit the south of Peru. It's a perfect starting point for your travels to Ica, Huacachina, Nazca, Arequipa and Cusco.