While nowadays, many know Medellín from the series 'Narcos' as the once most dangerous city in the world or as 'The City of Eternal Spring' due to its mild climate, it should actually be called 'The City of Transformation.' Over the past few decades, its people have made relentless efforts to evolve from the world capital of violence to the hub of creativity and progress.
Medellín's rise in popularity is a testament to its people's determination to redefine their home city. It's a place that showcases the power of resilience, where innovation meets tradition, and where every traveler becomes a part of its remarkable story. We were so excited to discover the Medellín that goes beyond the headlines — a city reborn and waiting to inspire us. After enjoying 6 days in Medellín, we have gathered a list of must-dos for your visit but also some things you should not do.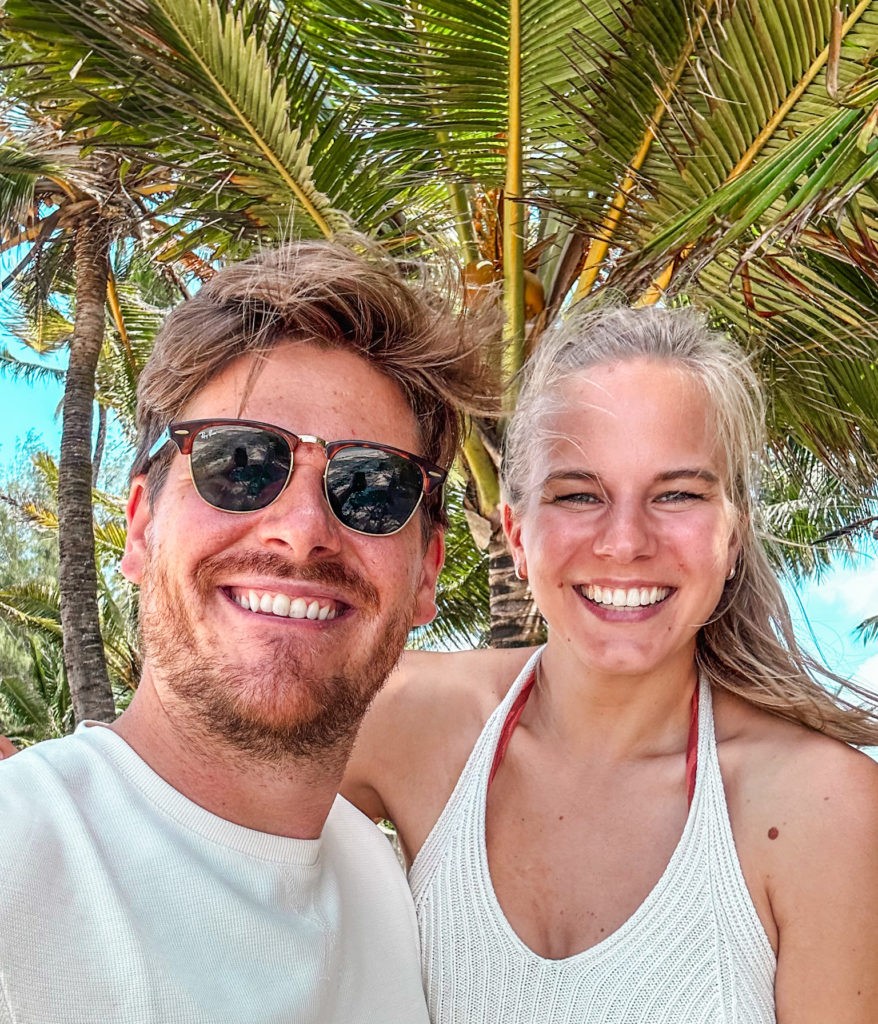 We hope you enjoy our travel stories, guides and tips! If so, please consider supporting our work.
12 Best Things To Do in Medellin
Medellín's renaissance has been fueled by the resilience and warmth of its people. They desperately want to leave the past behind, to forget the painful memories, as carrying such a burden throughout one's life is untenable. After two city tours, visiting the Museo Casa de la Memoria, and watching documentaries (and for the record, "Narcos" does not serve as a reliable source for understanding Colombia's history), we only began to scratch the surface of their pain.
As management consultants, we understand how challenging transformation can be. It demands a great deal of trust and purposeful action. Medellín has mastered this art. Today, it stands as a city of hope – not just for its citizens but, above all, for its children.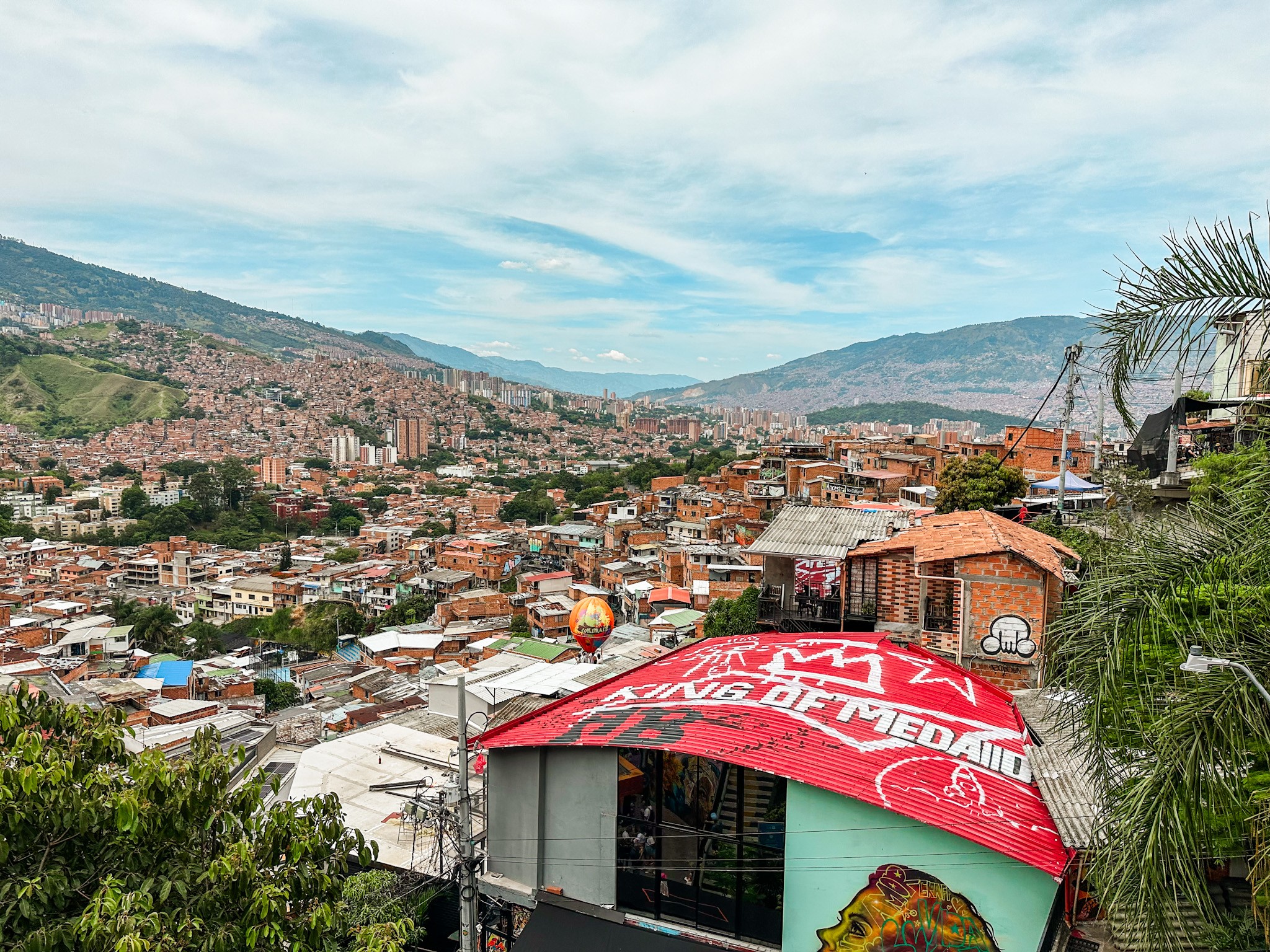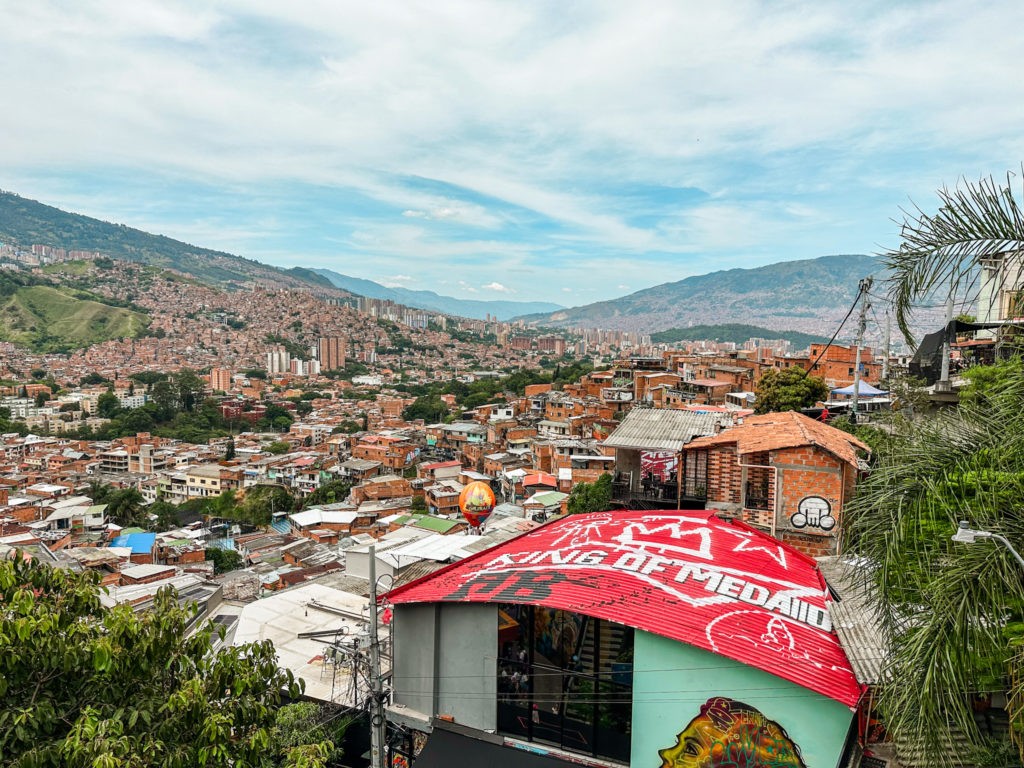 As we've learned, the key to this transformation lies in infrastructure, education, culture, and social urbanism.
Infrastructure: Presently, a robust public transportation system, including drinking water and the iconic cable cars, connects every corner of the city, symbolizing a commitment to inclusivity.
Education: Education has played a pivotal role in Medellín's transformation. The city has invested in building libraries, cultural centers, and educational institutions, all aimed at empowering its residents with knowledge and skills. For instance, in Comuna 13, they have established a university on the site where a prison once stood. This commitment to education also extends to the values instilled in children at home and the collective responsibility of communities in nurturing the right behaviors among the younger generation.
Social urbanism: The city has invested heavily in social programs and urban development, focusing on marginalized neighborhoods. For instance, in Comuna 13, the community has witnessed the creation of vibrant public spaces, community centers, and recreational areas. These spaces not only provide places for residents to gather but also foster a sense of community and belonging. Additionally, the city's focus on social housing projects has provided affordable and improved living conditions for many residents.
Art: People in Medellin have been channeling their pain through artistic expressions and initiatives. Art has not only emerged as a form of therapy but also as an alternative livelihood for countless individuals. As you explore the city, you'll encounter artists, dancers, rappers, musicians, and creators at every turn. We wholeheartedly recommend supporting these talented individuals, for doing so not only affirms that the alternative path, rooted in creativity and expression instead of violence, is the right one.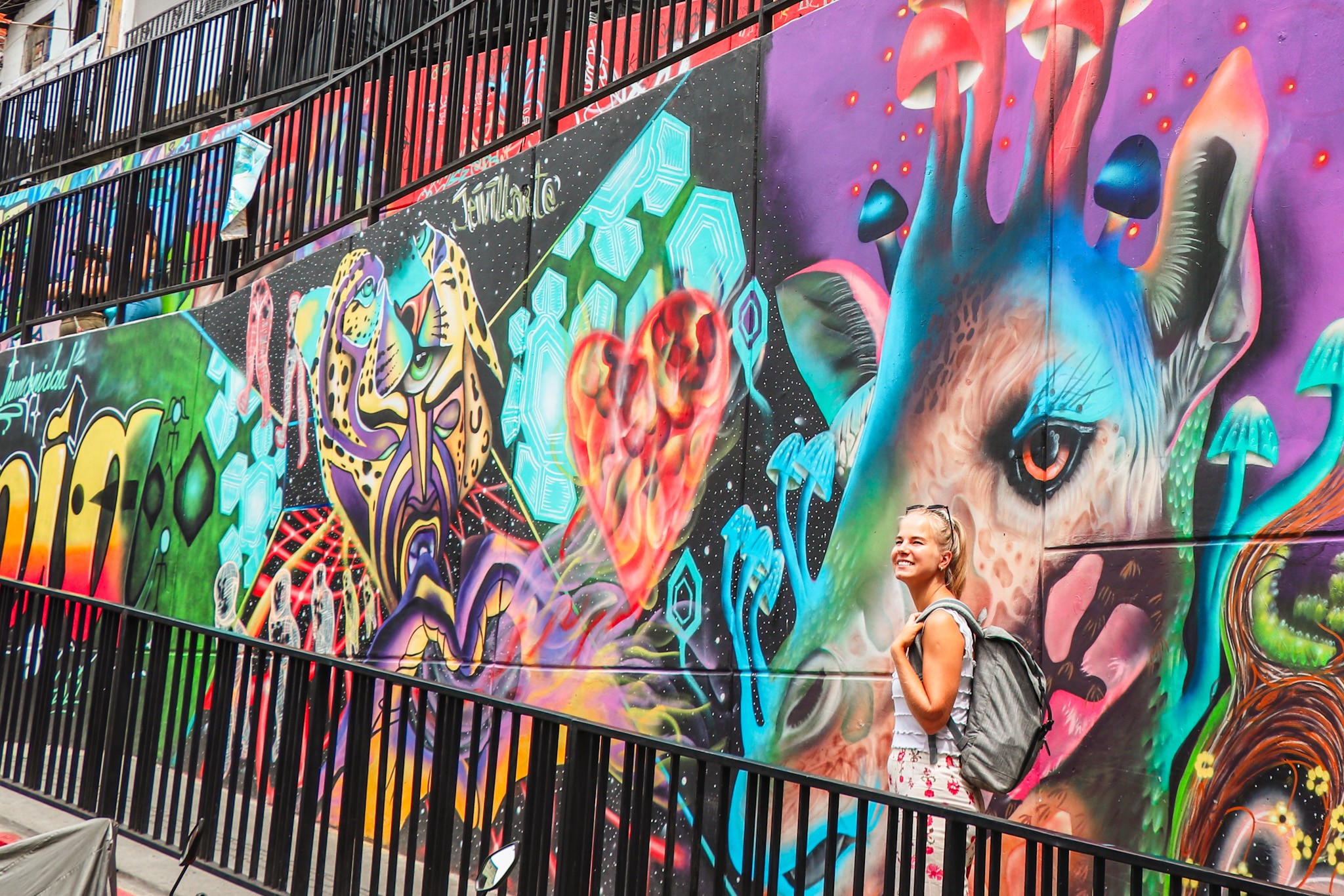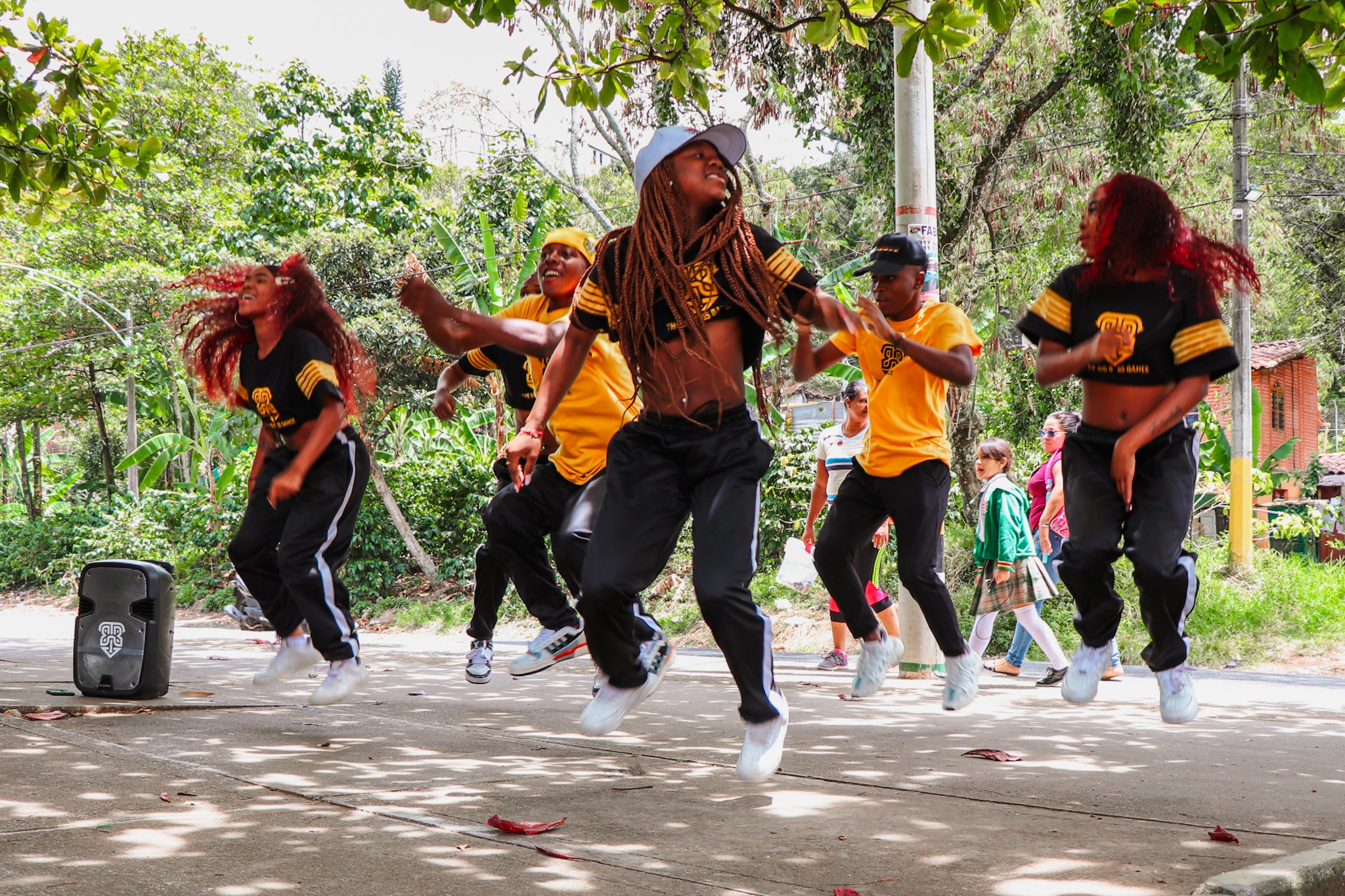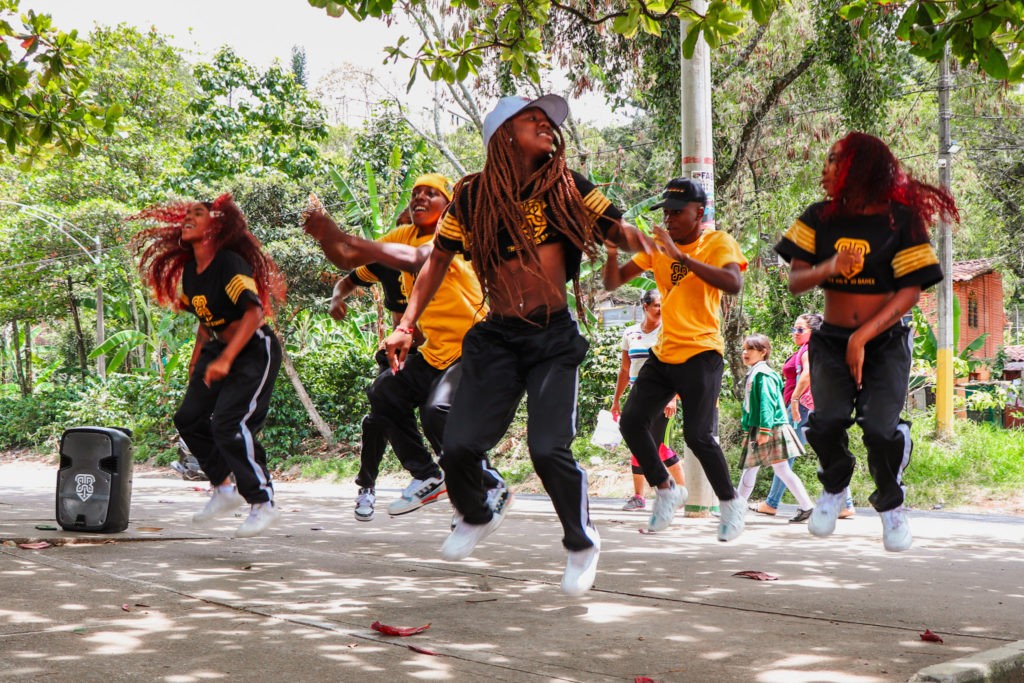 For travelers and expats worldwide, Medellín's charm resides in its art scene, its rich cultural heritage, and an infectious entrepreneurial spirit. From the vibrant street art decorating many walls to the pulsating nightlife, every corner holds the promise of adventure. Today, Medellín is safer than ever (yet, one has to use caution to stay safe), and it should be on everyone's itinerary when traveling to Colombia. 
Save on Pinterest to read it later.
1. Visit the Historic Centre of Medellin and learn about the city's past
Free walking tours have become our favorite way to get to know the cities we visit. The Real City Tour is a fantastic way to learn about Medellin. As you'll read the reviews you see people writing that it is the best tour they have ever had. Hands down, it really is. Our guide Hernan was just amazing! We have never encountered so much professionalism.
During the tour the local guides show you real-life Medellin, not just the tourist spots. They take you to neighborhoods and places that tell the story of Medellin's transformation from a troubled past to a vibrant present. During our 3,5-h-walk we visited places like the Monumento a la Raza, Plaza Cisneros, National Palace Mall, Plaza Botero and Plaza San Antonio. It's an eye-opening experience that helps you see the heart and soul of this city.
While El Centro is a safe place to visit during the day, locals recommend to not move around in this region once it's dark.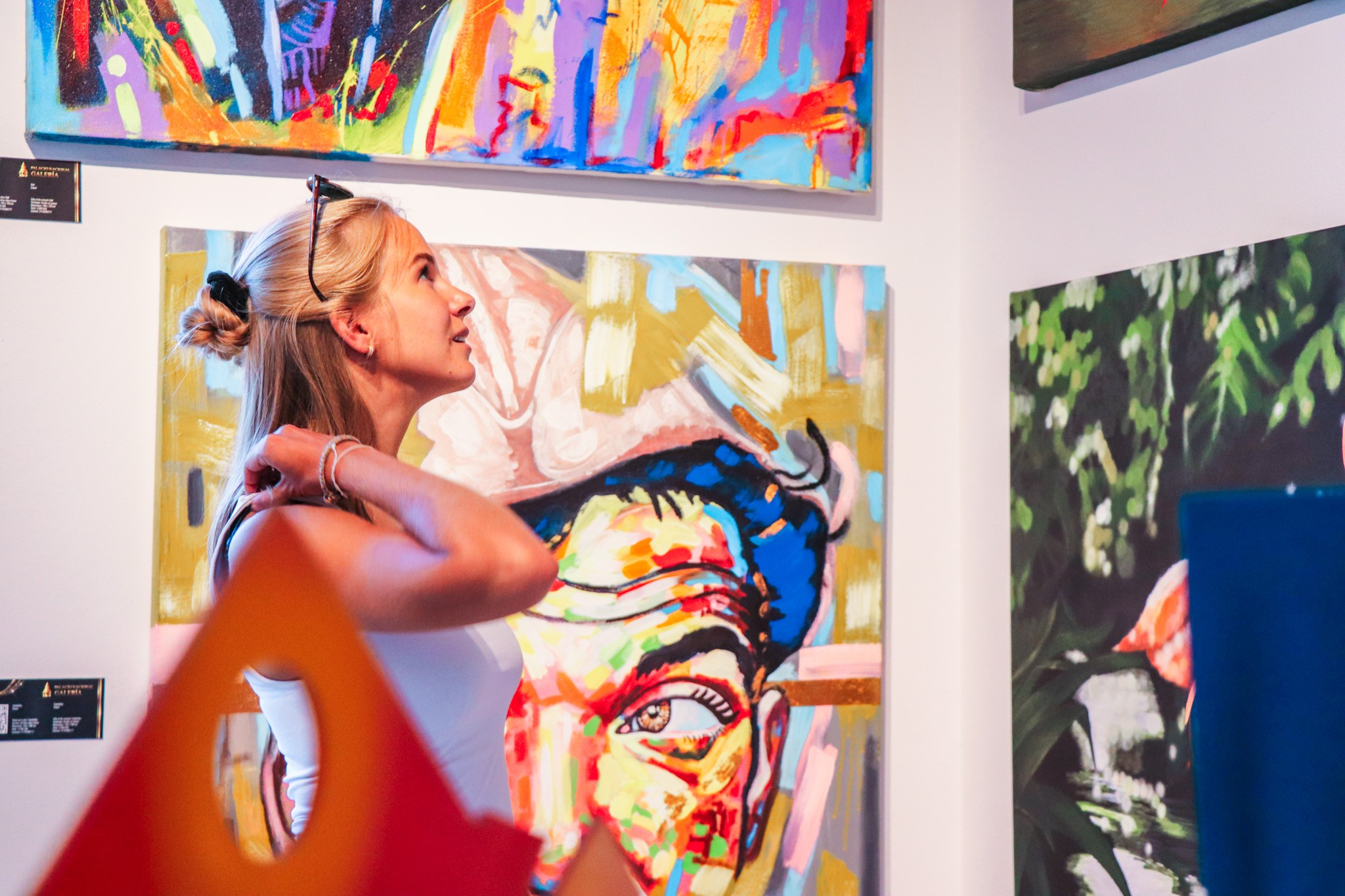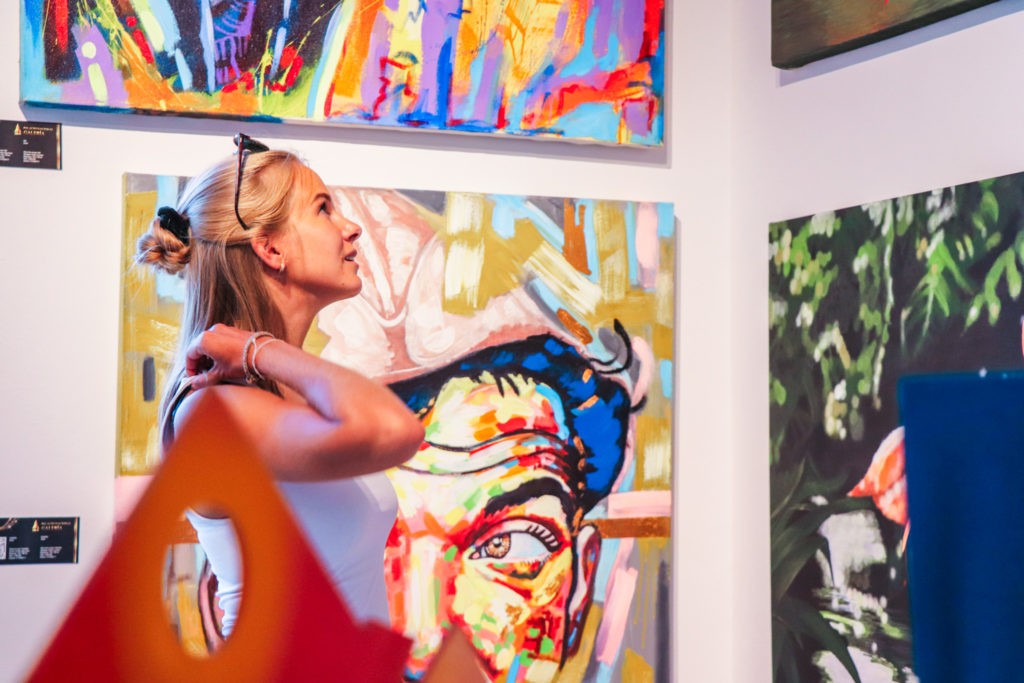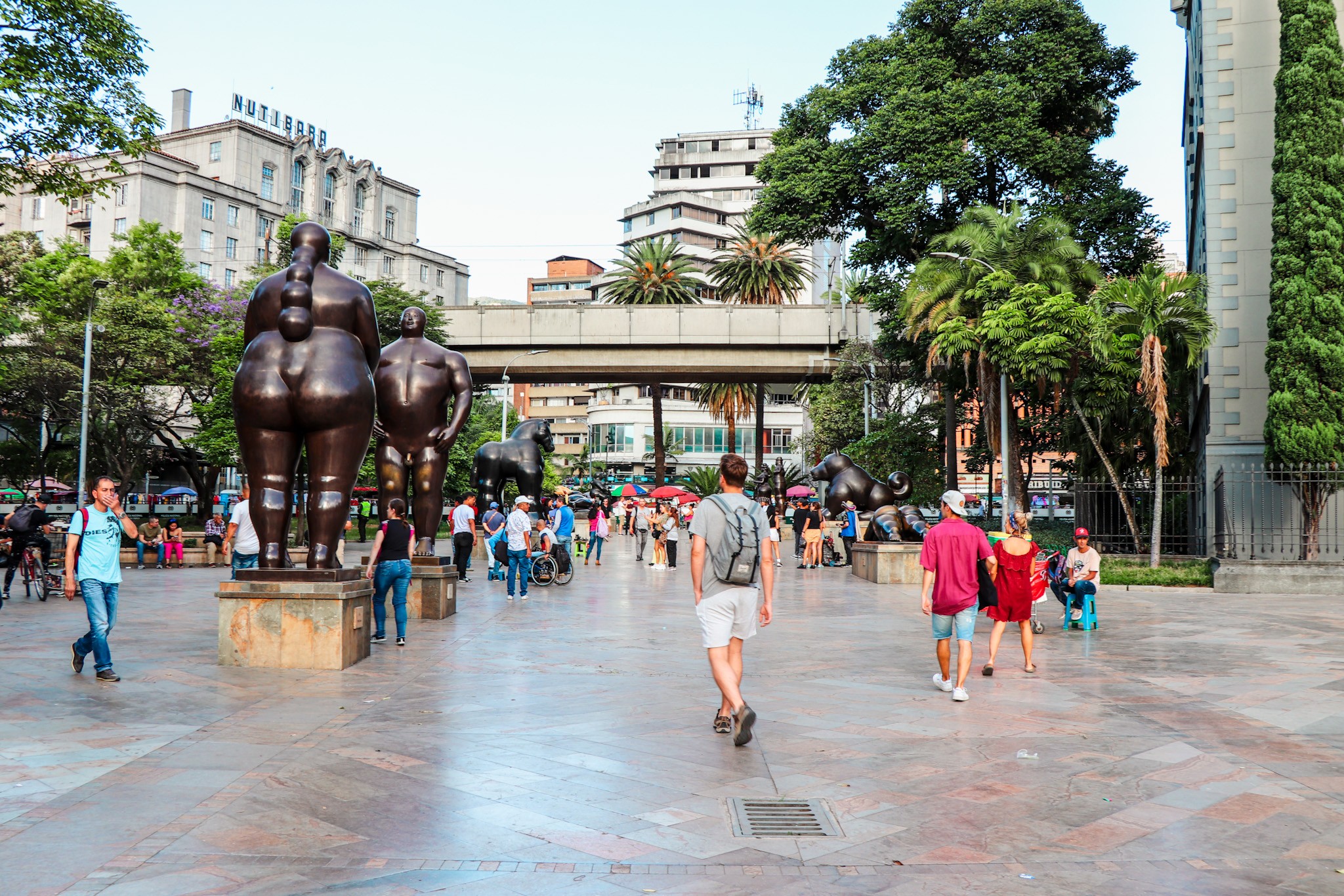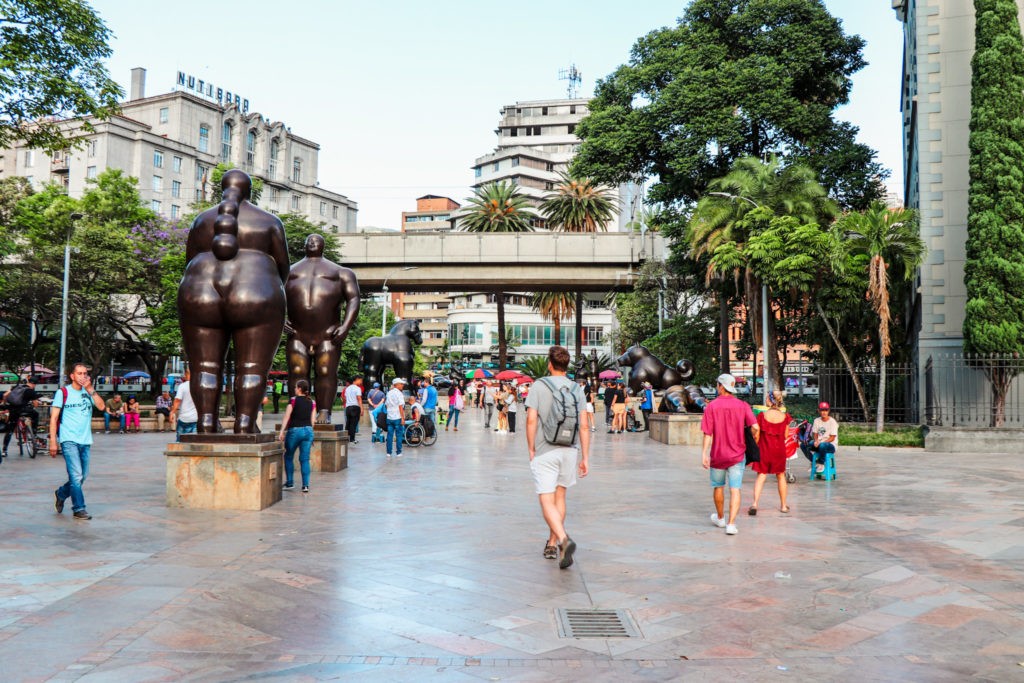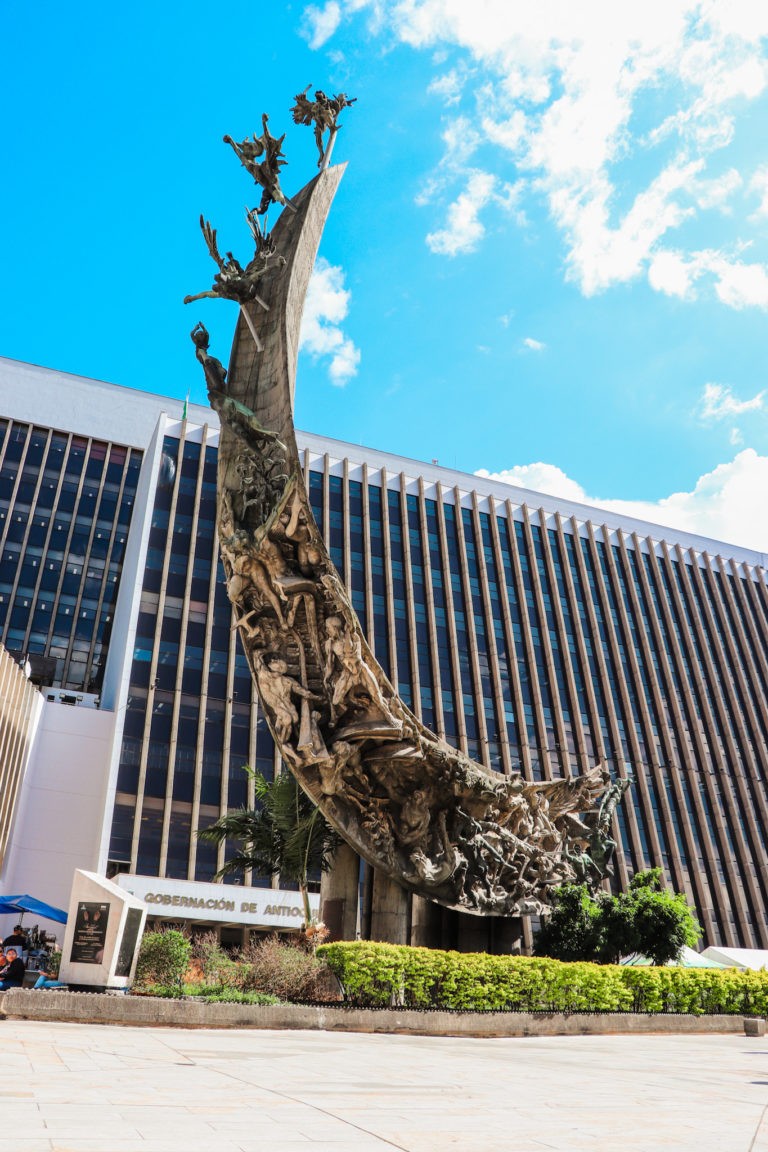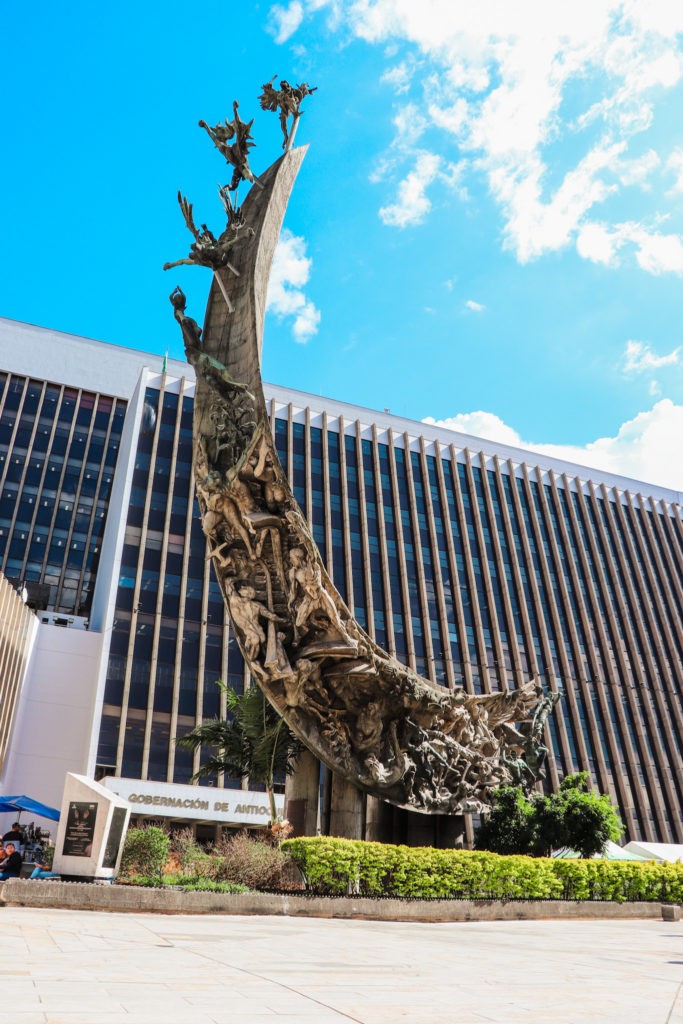 2. Witness the impressive transformation of Comuna 13
Comuna 13 stands as a vivid example of Medellín's impressive transformation. This neighbourhood, once defined by conflicts between cartels and paramilitary groups, has emerged as a lively and colourful community celebrated for its street art and innovative urban initiatives. As you wander through its streets decorated with amazing graffiti, you'll encounter a visual narrative that reflects the city's resilience and optimism.
It is absolutely safe to wander around the touristy streets of Comuna 13 by yourself. However, we were eager to dive deeper into the narrative of how this neighbourhood underwent a remarkable transformation. Thus, we decided to join a free walking tour organized by Zippy Tour. The tours are led by knowledgeable locals who share their personal stories, providing insights into both the joyful and challenging aspects of the area's history and presence.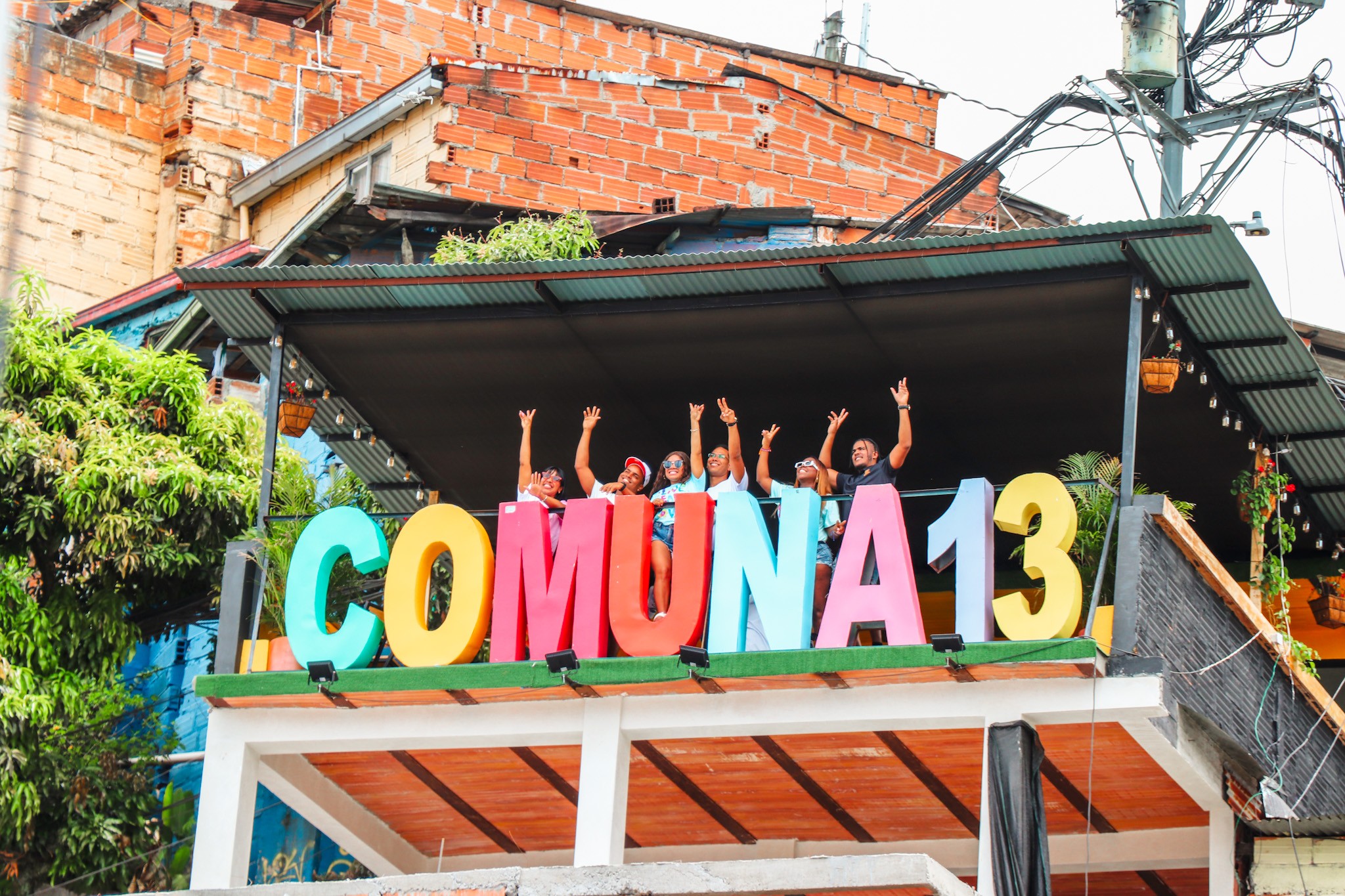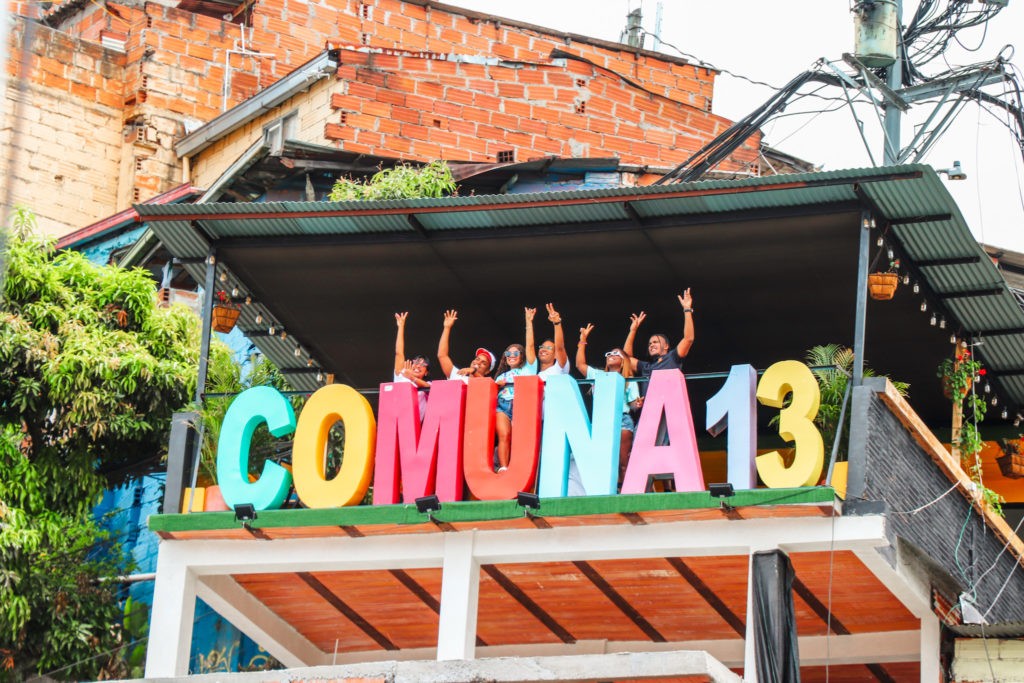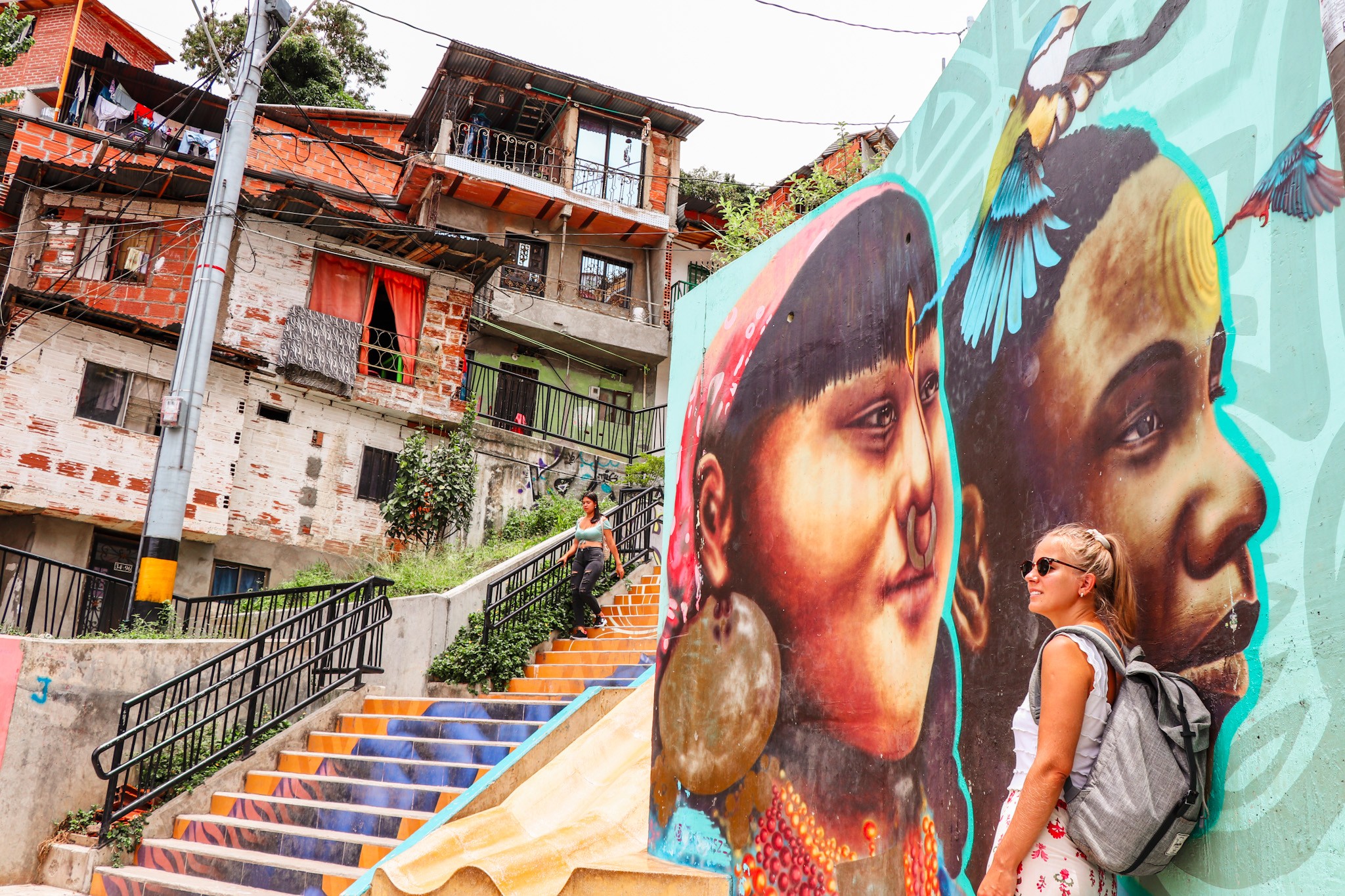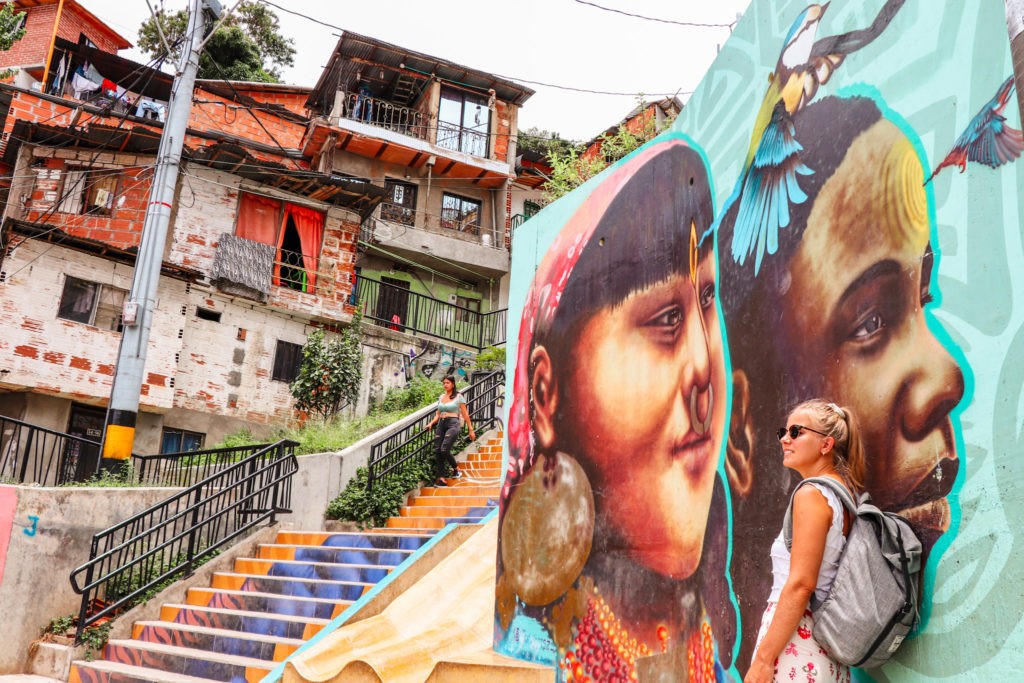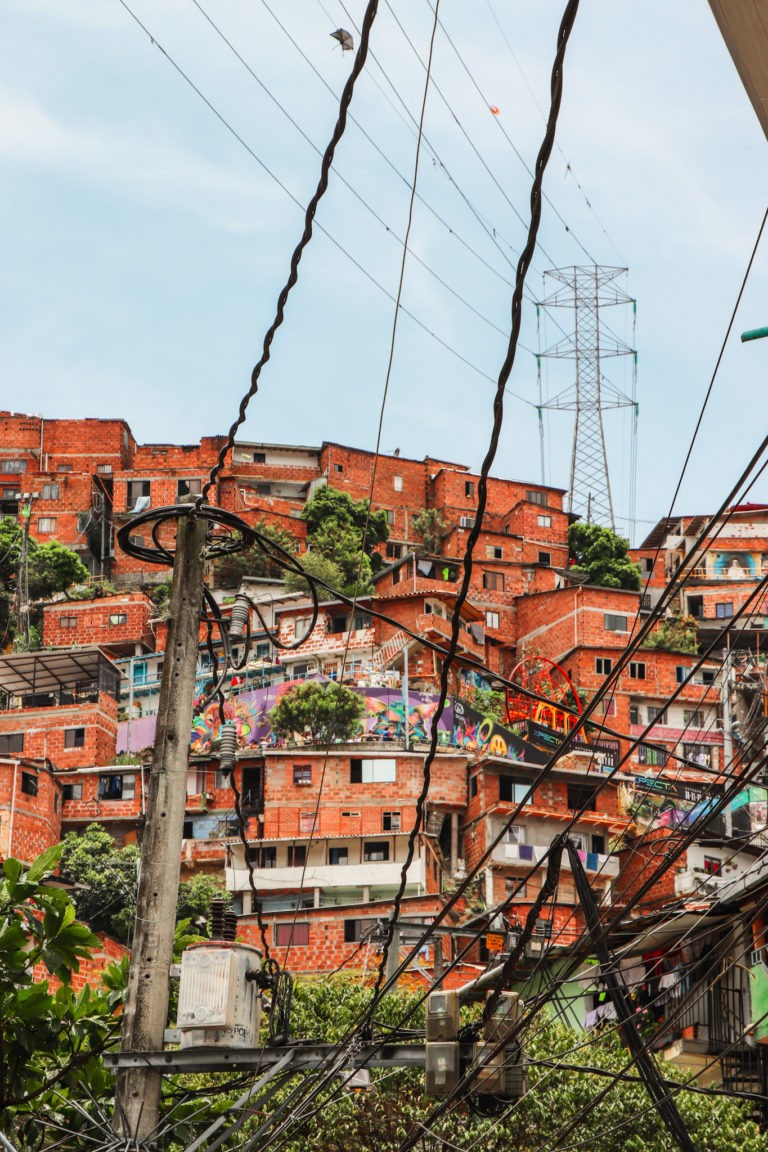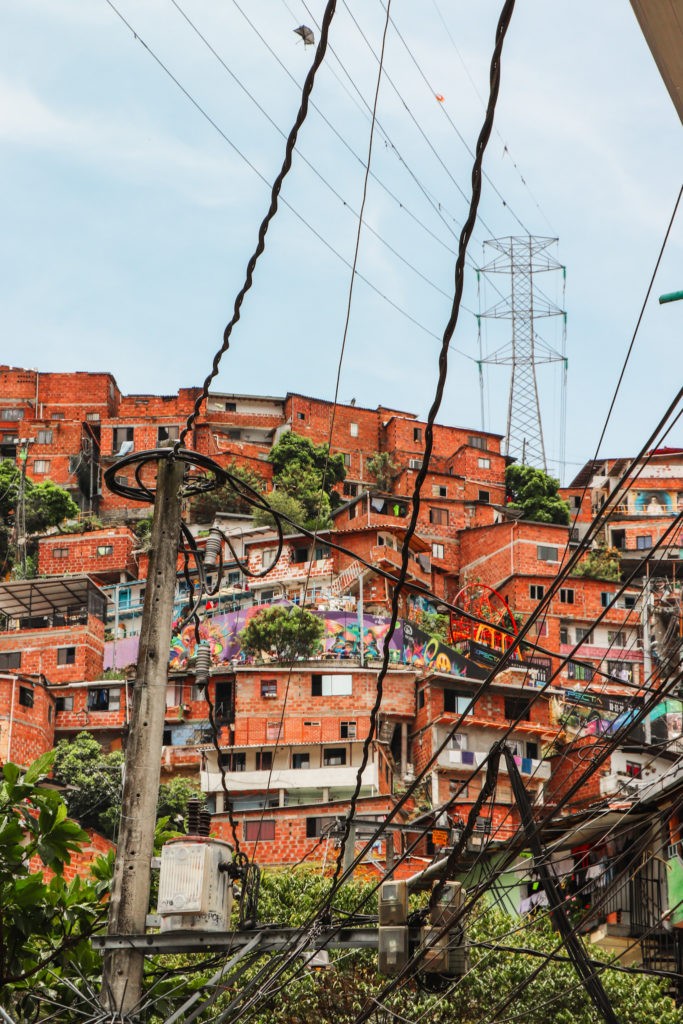 3. Go for a panoramic ride with the Cable Car
Medellín's metro system transcends being merely a mode of transportation; it represents social cohesion and inclusiveness. Don't miss the opportunity to journey on the cable cars, particularly Line K and Line J, which carry you high above the hills, providing breathtaking panoramic views of Medellín.
Line J is departing from Comuna 13 (San Javier station) so you can perfectly combine your ride with the visit in the neighborhood. Lines K and L bring you to the Parque Arvi (more about it later).
The cable cars in Medellin are an integral part of the city's public transportation system, seamlessly connected to the metro network. You can use the same metro card you use for the trains when riding the cable cars. For detailed information on pricing you can refer to the section "How to get around in Medellin".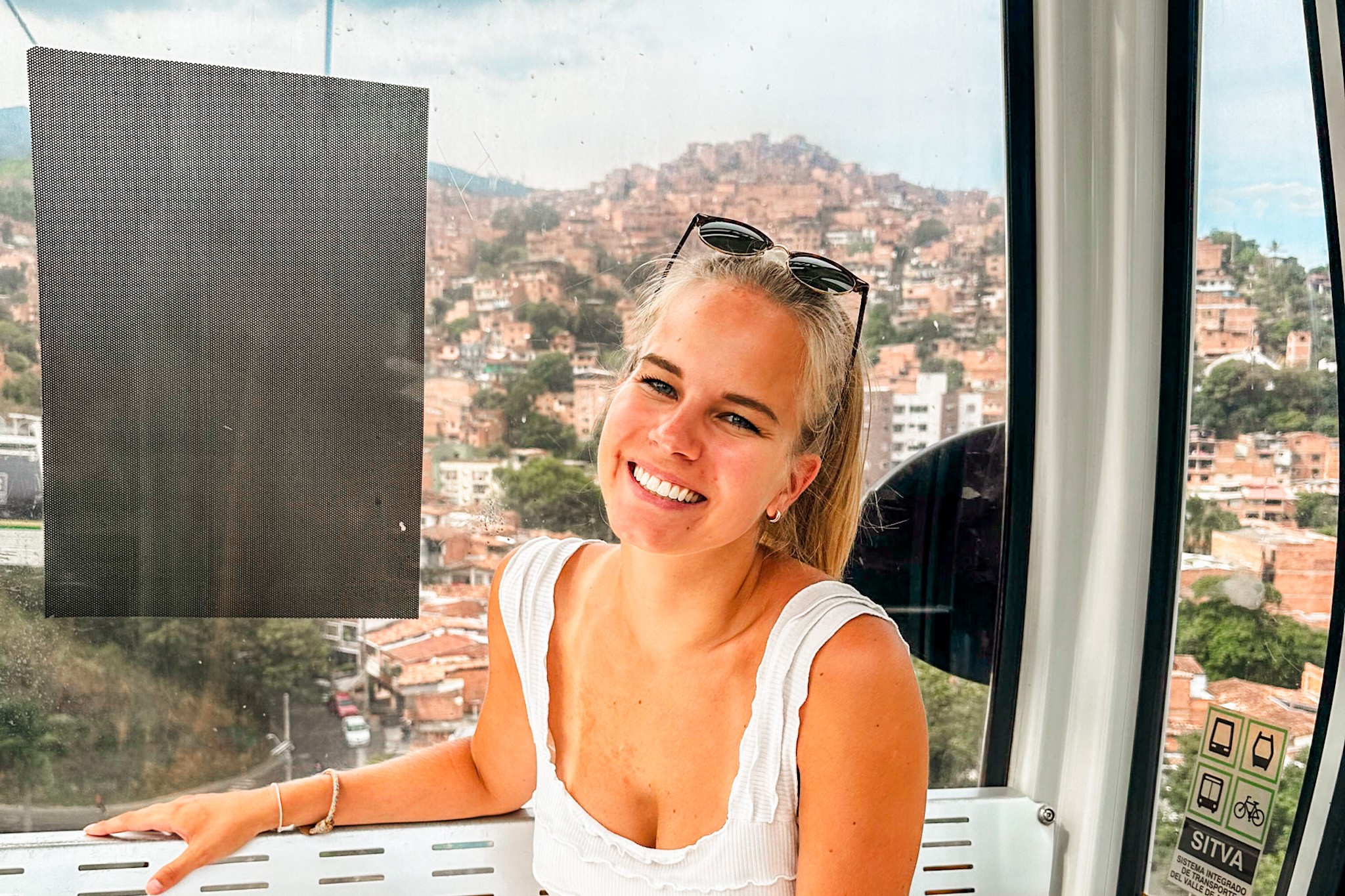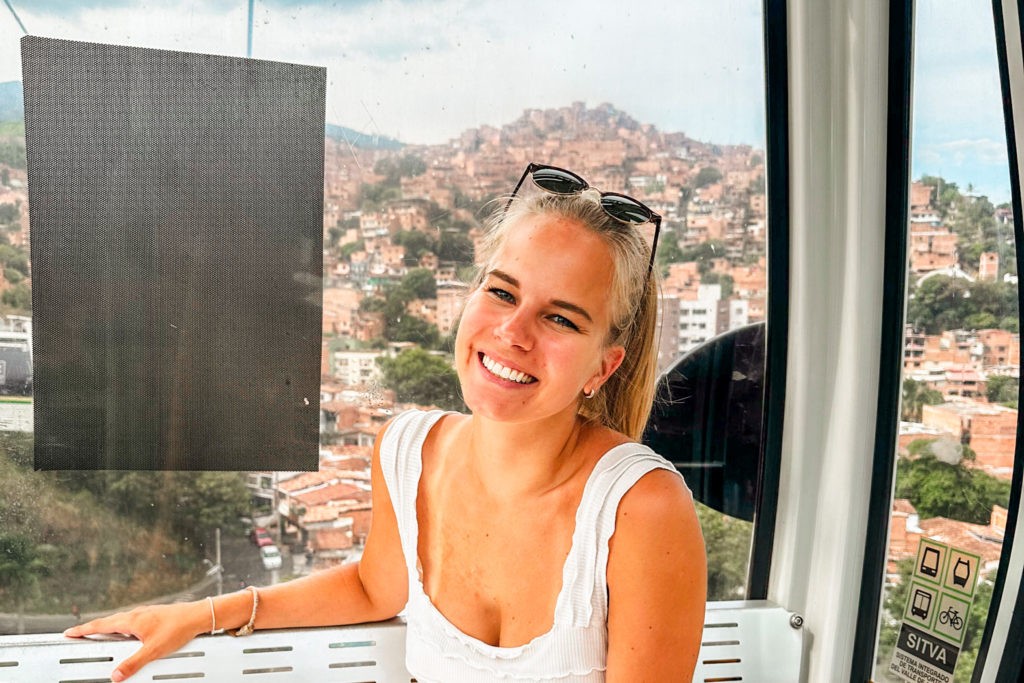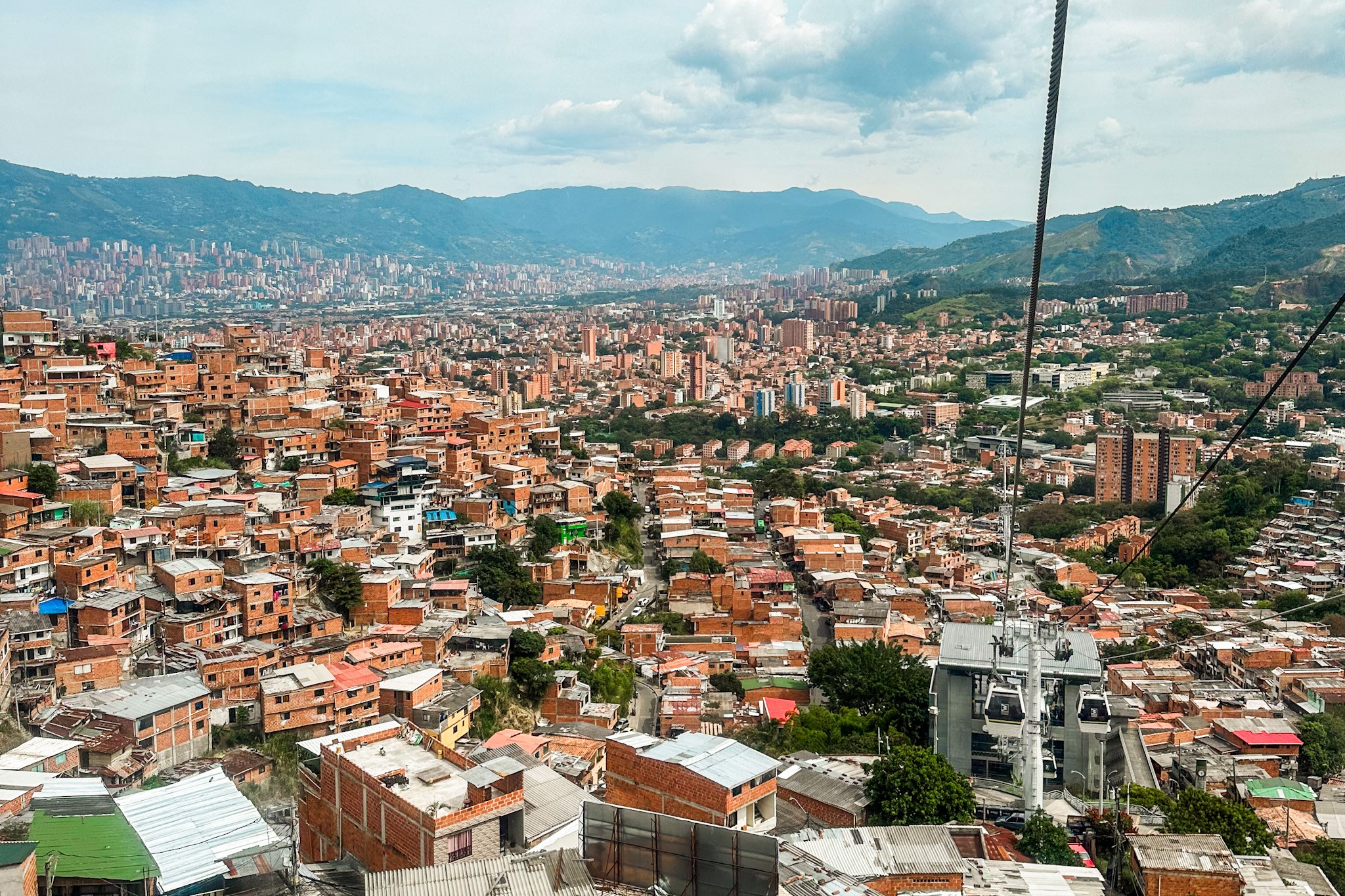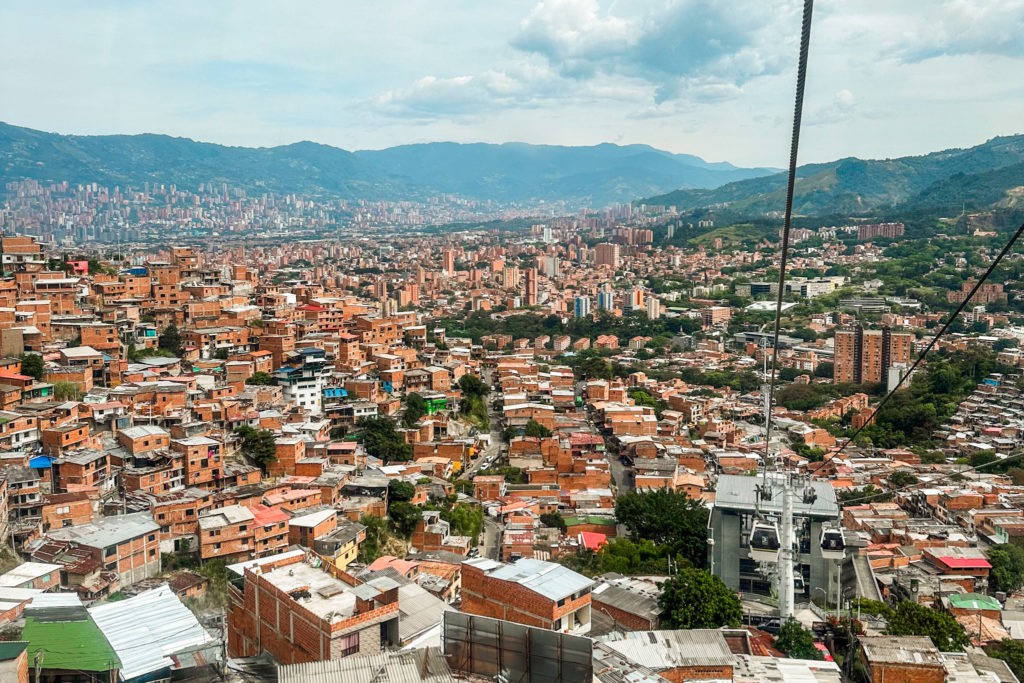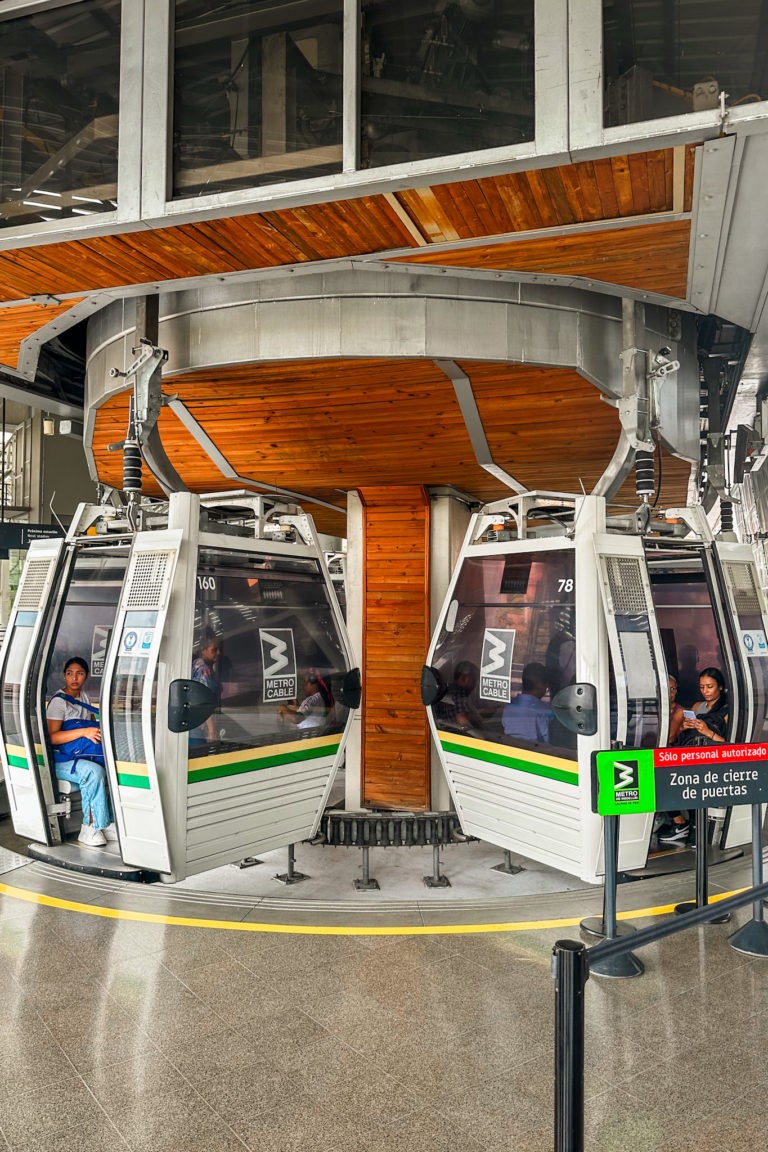 4. Visit the Museo Casa de la Memoria
Museo Casa de la Memoria serves as a must-visit destination for those seeking to dive deeper into Medellín's tragic history. Through its emotional exhibitions, interactive displays, and personal stories, you'll gain insights into the experiences of local communities and the steps taken to promote healing. Entrance to the Museo Casa de la Memoria is free upon registration. It's sufficient if you bring your ID or passport and register when you are there.
Many displays are in Spanish so we recommend to install the Google Translate app to be able to translate texts into your preferred language in real time. Also, there is an English audioguide available as a mobile app, so make sure to bring your headphones.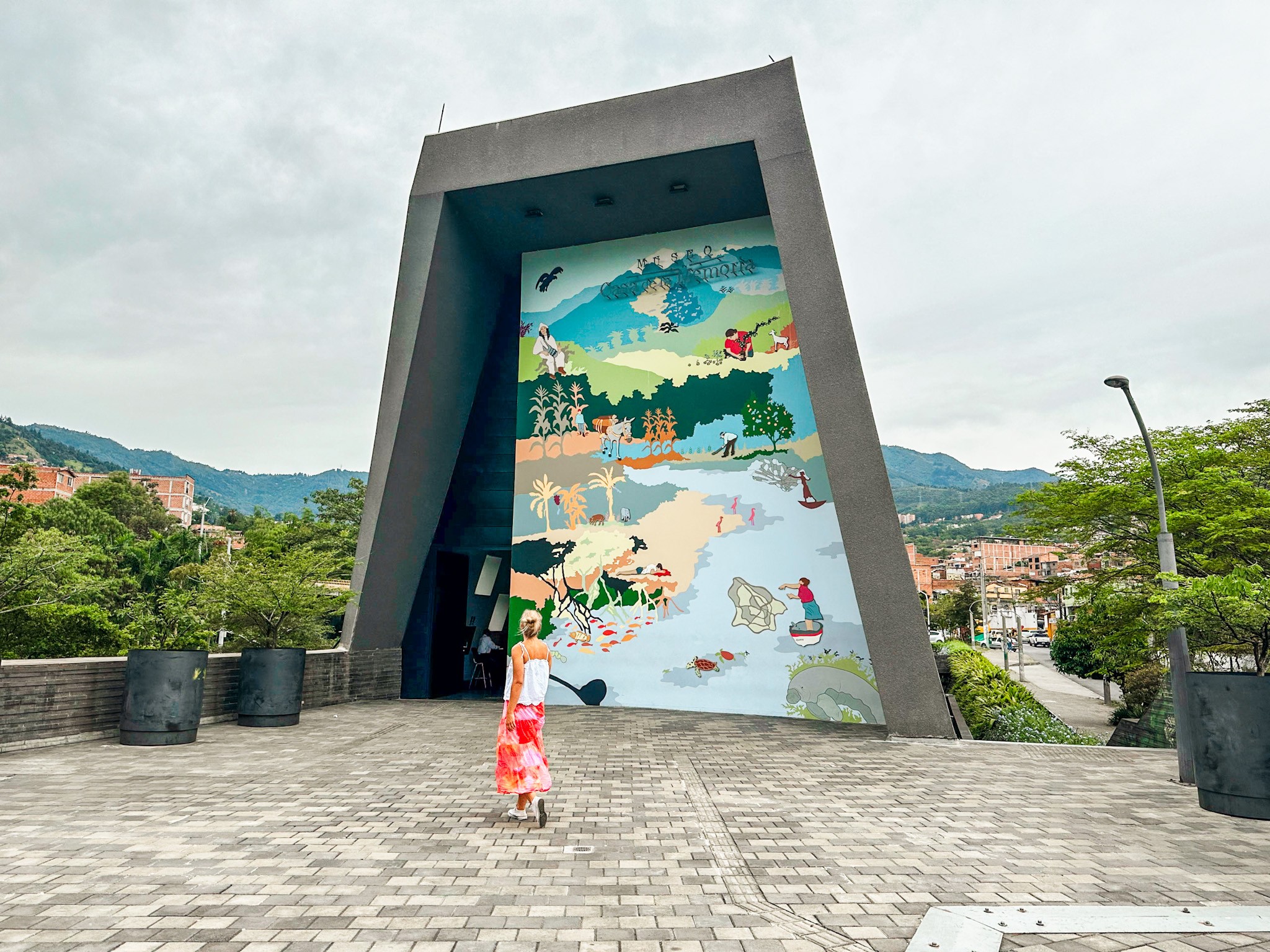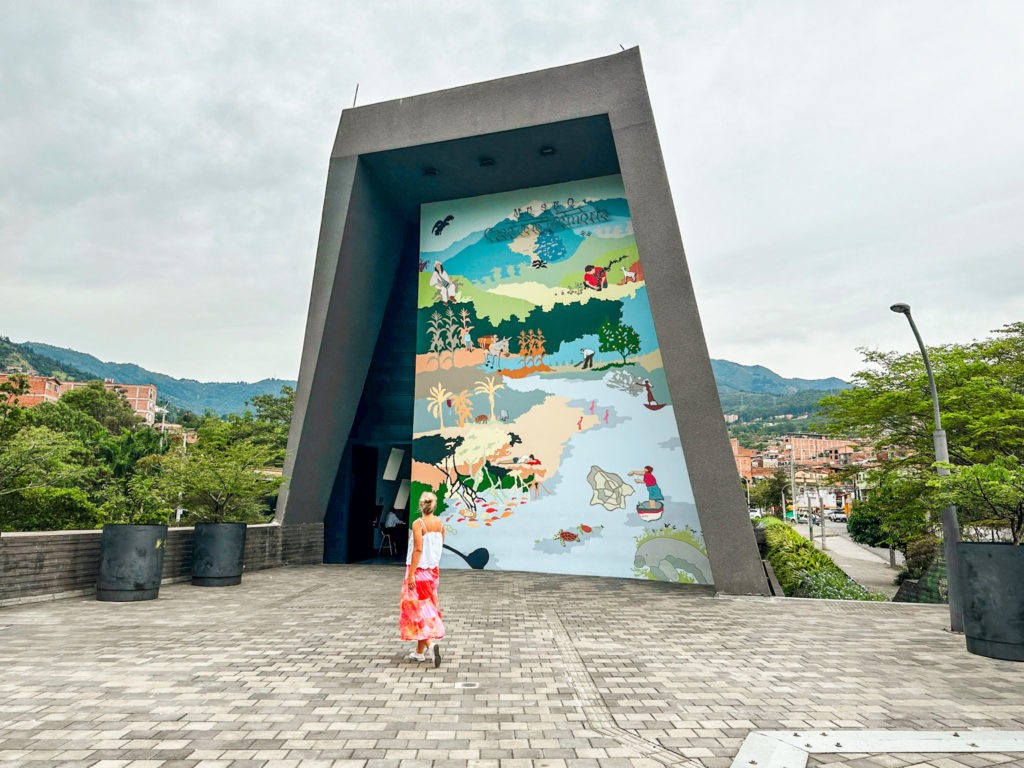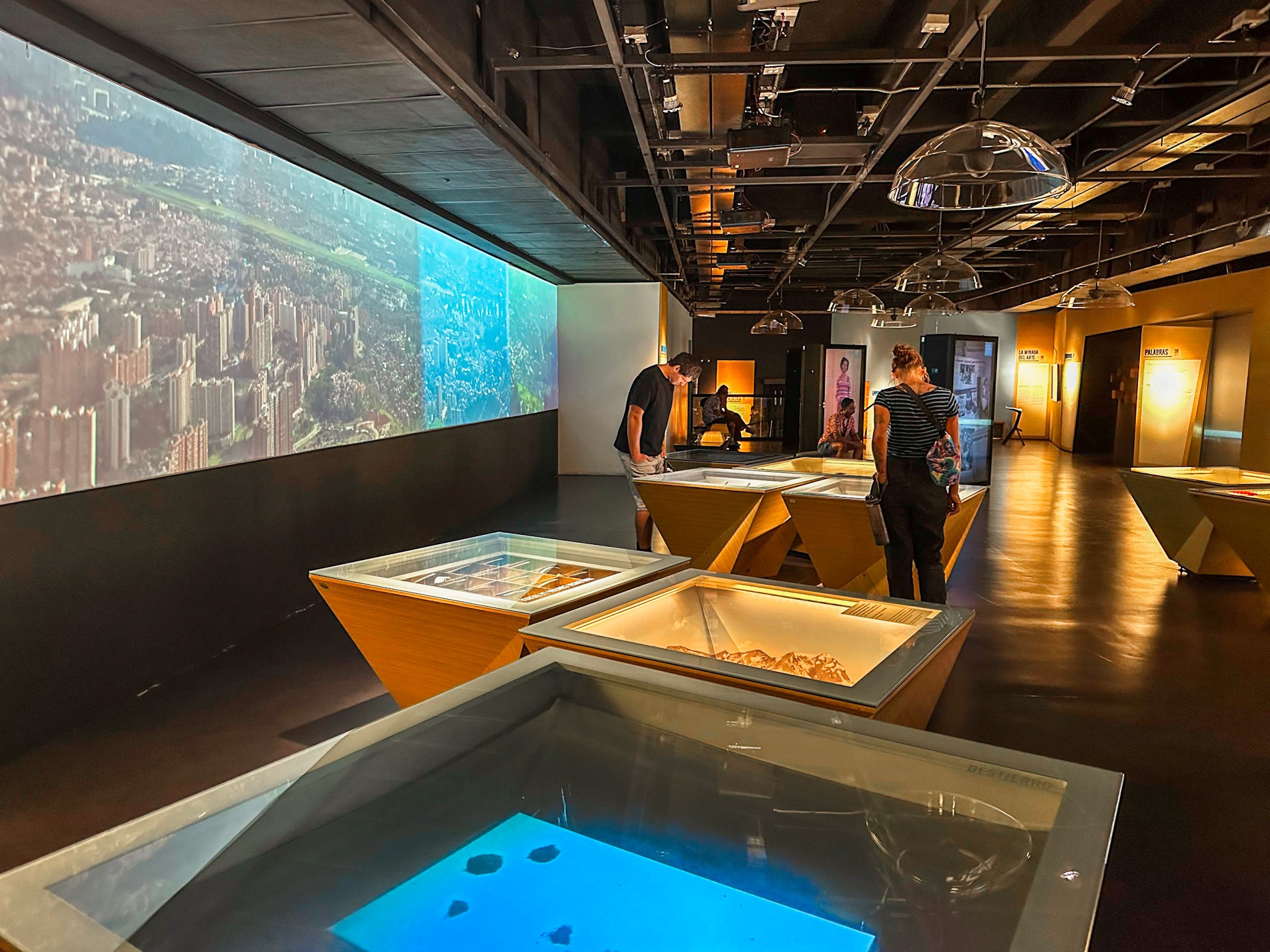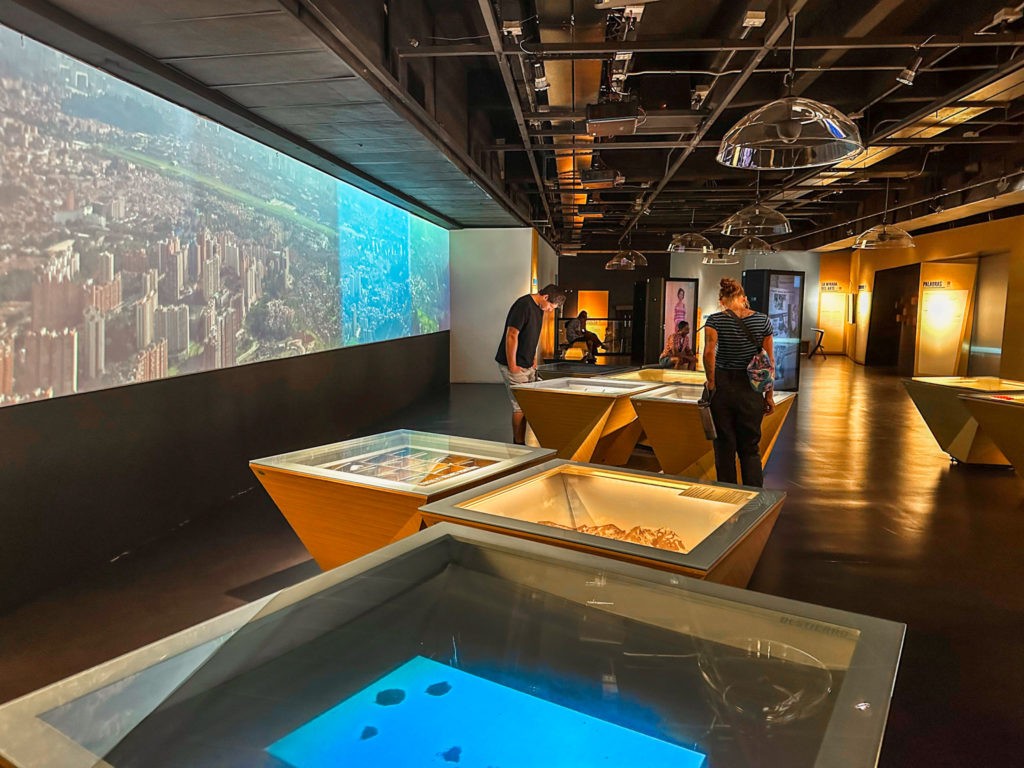 5. Explore Medellin's Museum of Antioquia
The Museum of Antioquia in Medellin is an amazing place to visit. Inside, you'll find beautiful paintings and sculptures, including some by the famous artist Fernando Botero. Botero's art is characterized by its unique style, where he exaggerates the proportions of his subjects, making them appear plump and voluminous. His art often carries a sense of humour and satire, highlighting the absurdity of certain situations or societal norms. In case you love art, don't miss the Museum of Antioquia!
Entrance to the Museum of Antioquia costs 16.000 COP (approx. 5.75 USD) and it's open from Monday to Saturday (10:30 a.m. to 5:30 p.m.).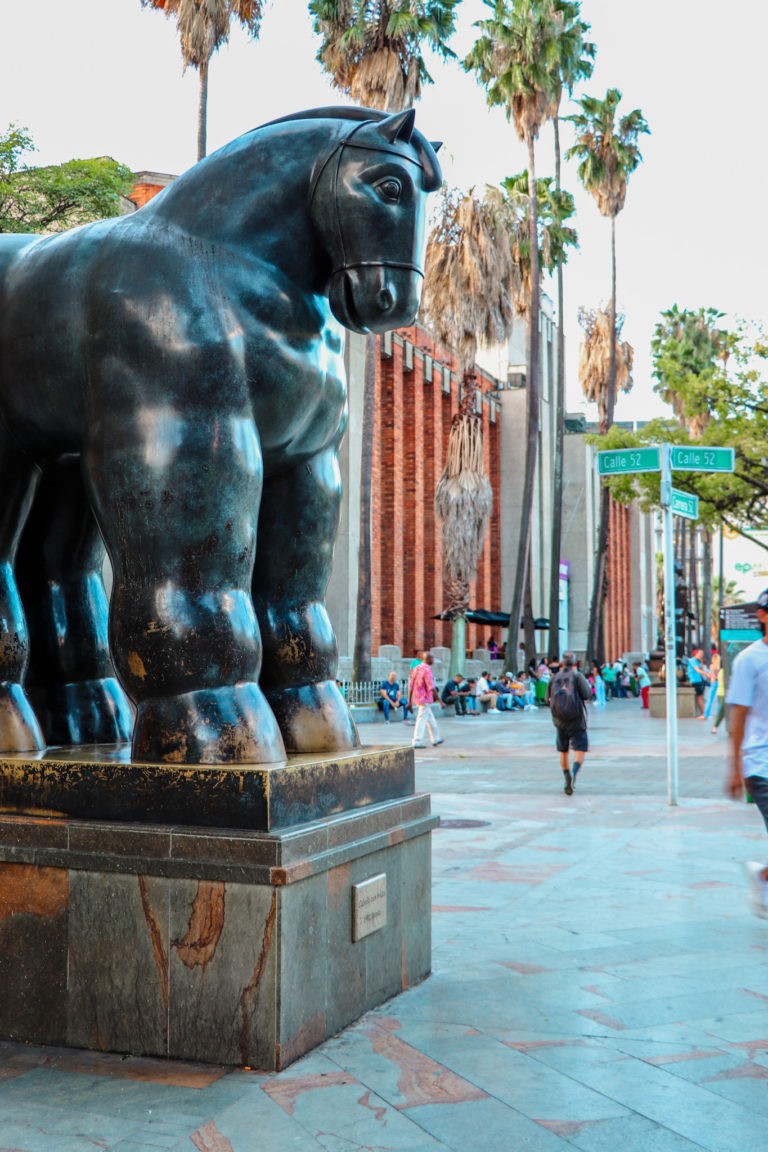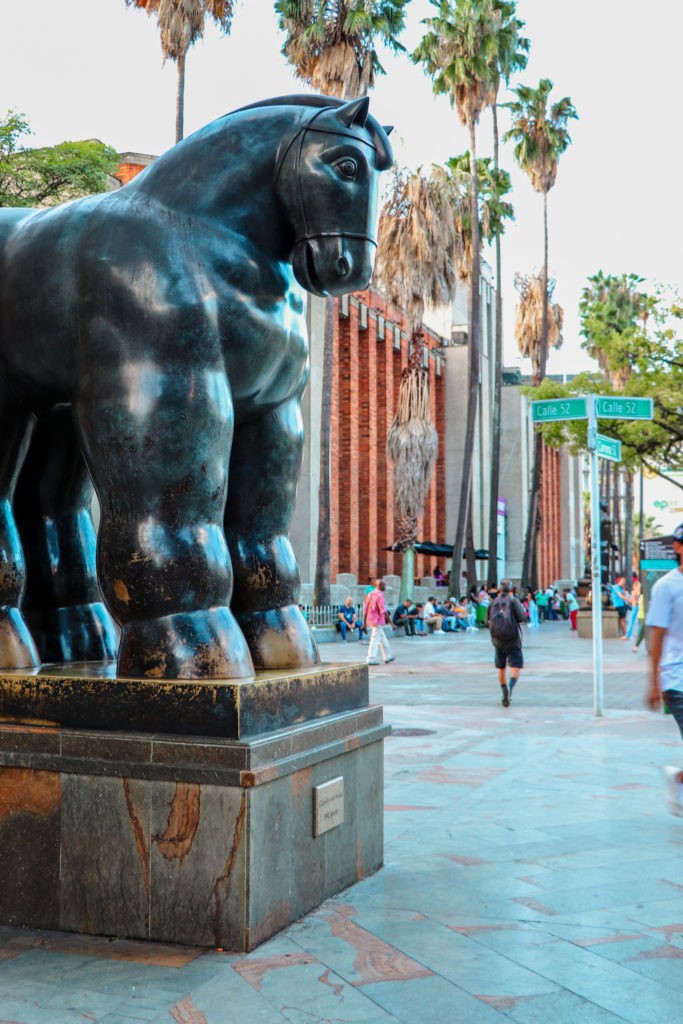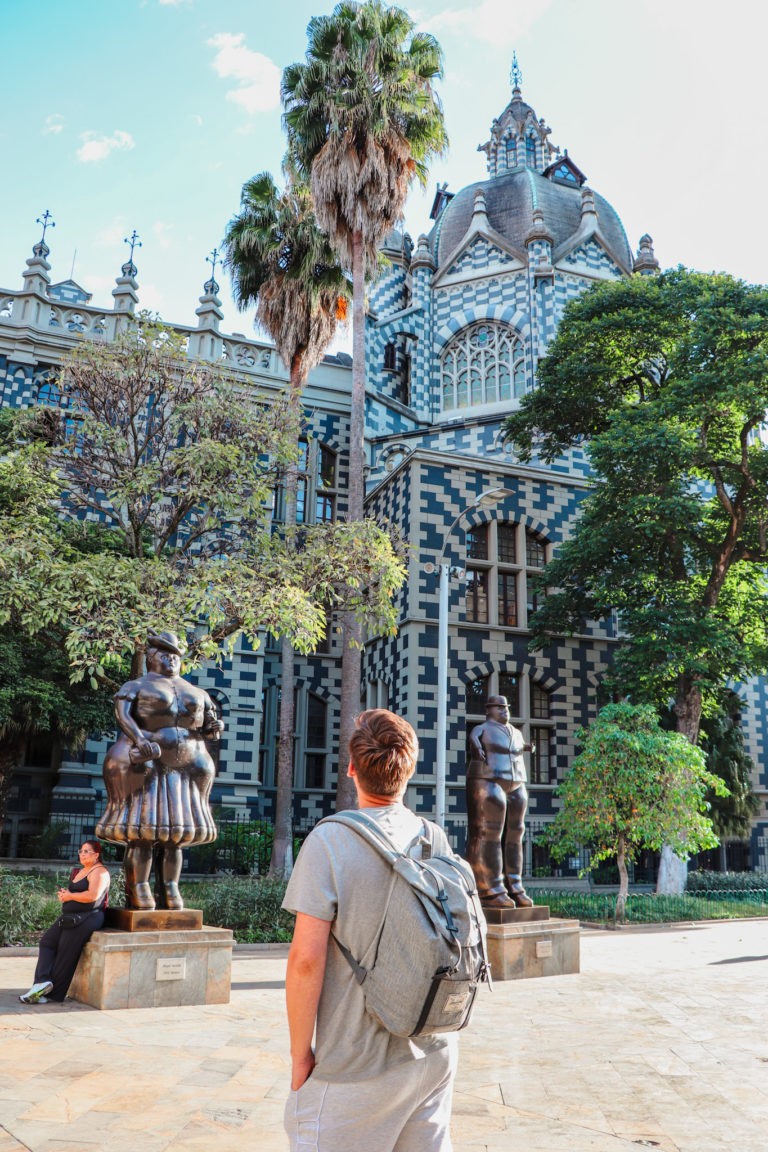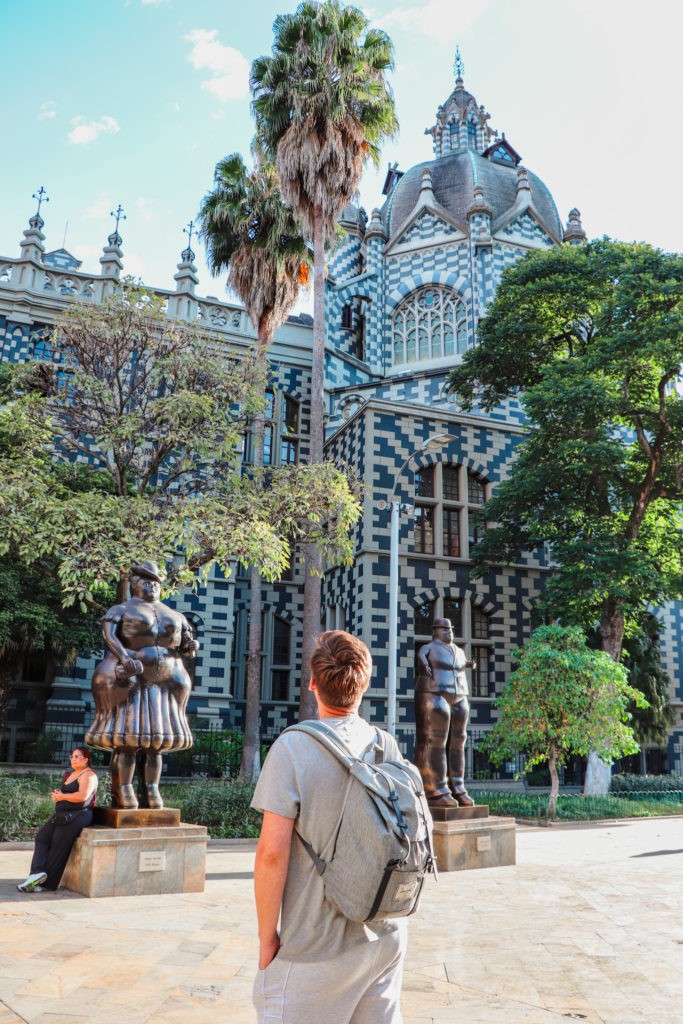 6. Try local food and have a coffee in Laureles
Laureles is a lively neighbourhood in Medellin that's known for its friendly atmosphere. It's a place where you can experience the real Medellin, away from the tourist crowds. In this neighbourhood, you'll find a blend of traditional Colombian culture and modern influences, reflected in its food, music, and local traditions. Dining in Laureles is not just about the food; it's also a chance to soak up the authentic spirit of Medellin. You'll find cozy little restaurants and street vendors offering mouthwatering dishes. Don't miss trying Bandeja Paisa, a hearty plate with beans, rice, pork belly, an avocado, a fried egg and more. Empanadas, stuffed pastries, are also a must-try snack. And if you're feeling adventurous, taste some exotic fruits like lulo or guanabana.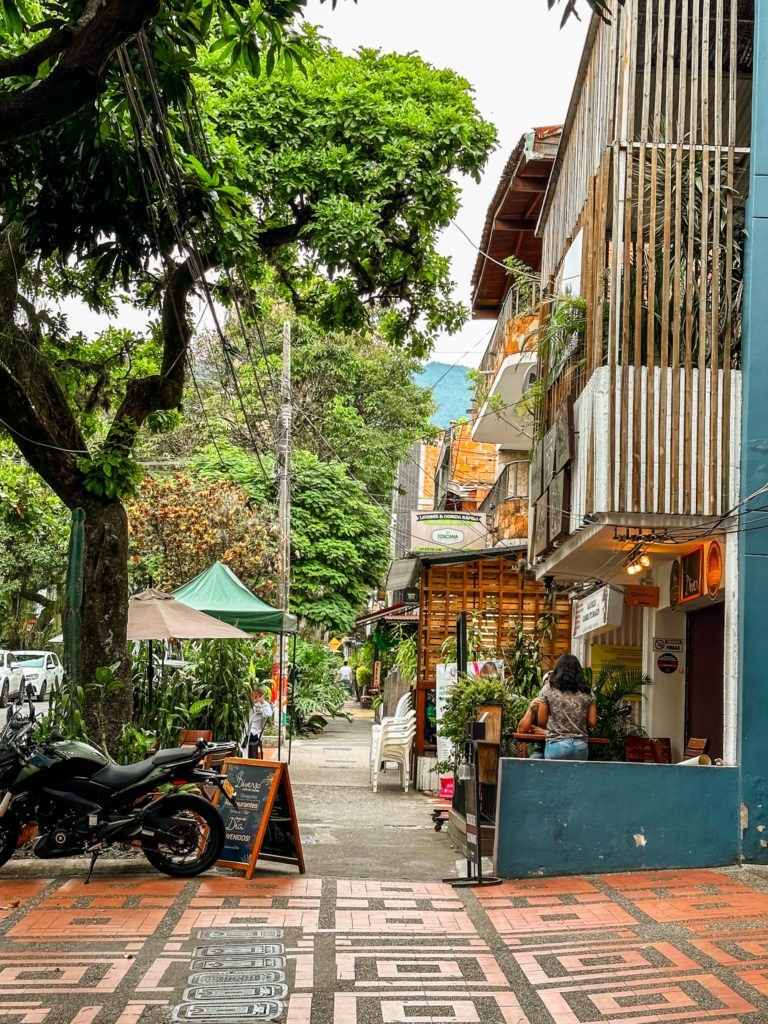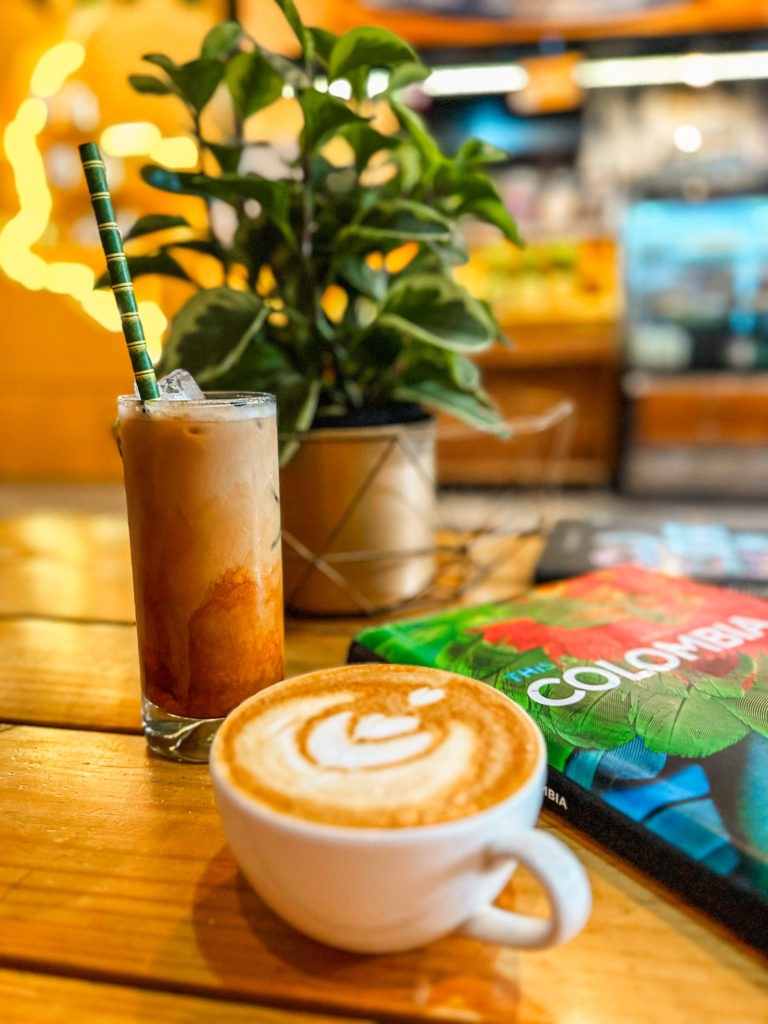 7. Enjoy the best restaurants and bars in El Poblado
El Poblado is another vibrant neighborhood in Medellin, known for its modern and cosmopolitan feel. Located in the heart of the city, it's a bustling hub of activity. Here, you can explore trendy boutiques, sip coffee in chic cafes, and dine in upscale restaurants. El Poblado offers a taste of Medellin's contemporary lifestyle, with its lively nightlife, art galleries, and shopping districts. Don't miss a stroll through Parque Lleras, a central gathering spot where you can people-watch and enjoy the ambiance.
El Poblado, while vibrant and full of attractions, is undeniably one of the more touristy neighborhoods in Medellin. While it's a hotspot for visitors due to its international vibe, we found El Poblado to be a bit too commercialized. However, it's still a fantastic place where you can enjoy most delicious food in Colombia.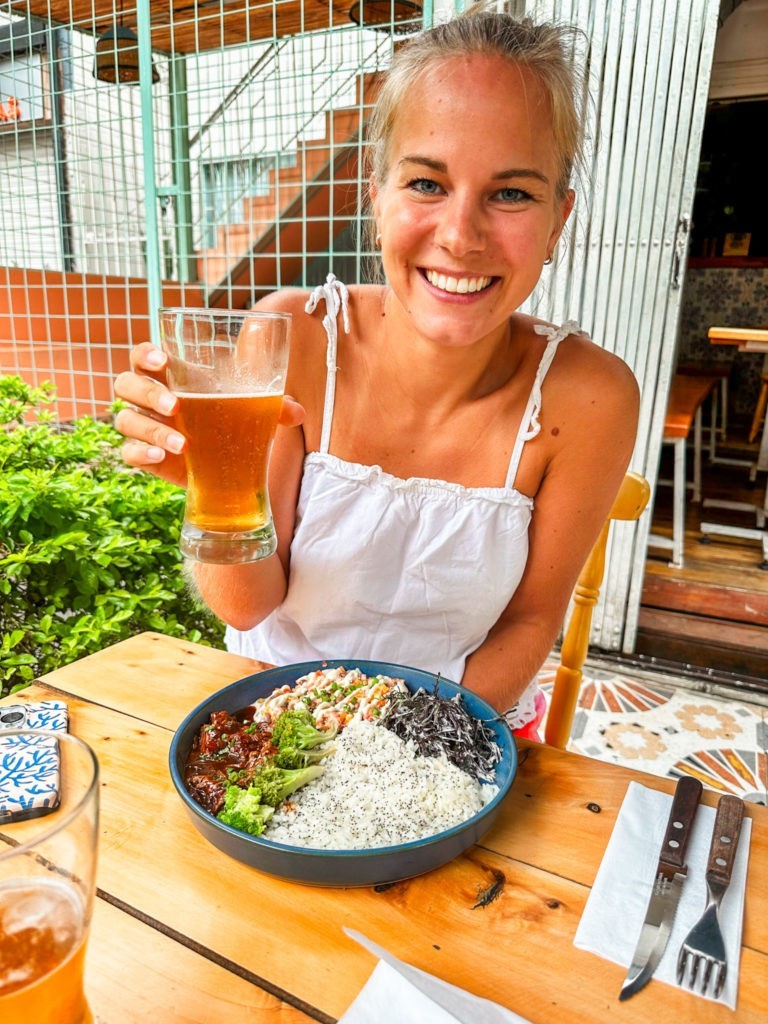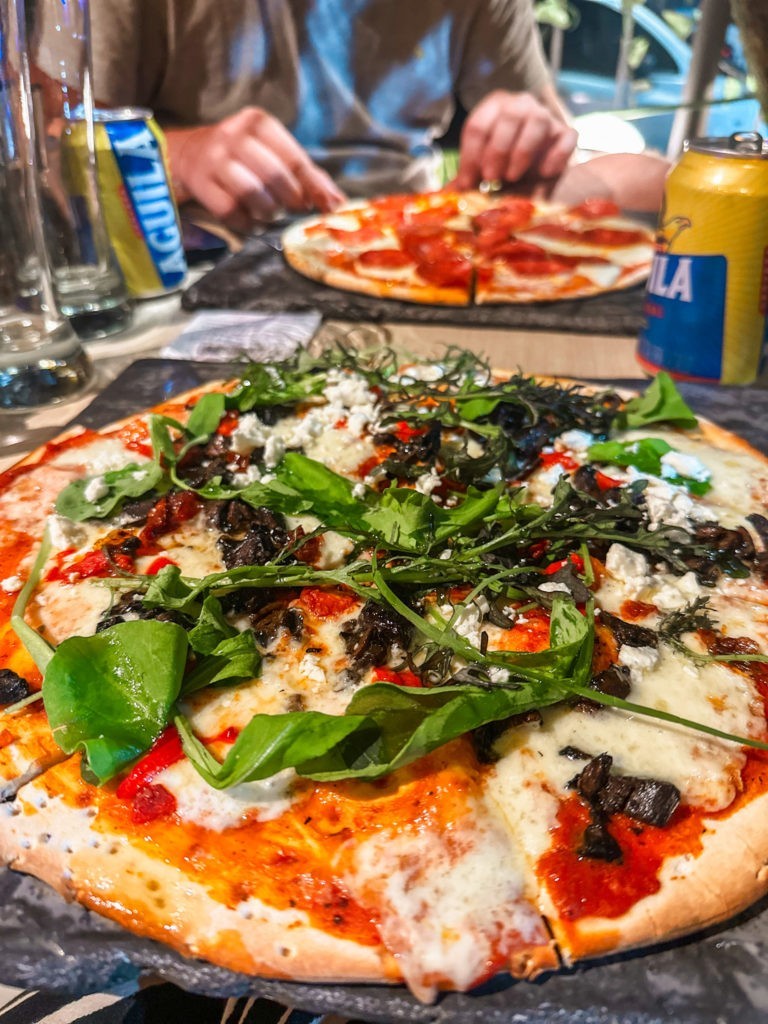 8. Try our exotic fruits in Plaza Minorista Jose Maria Villa
Fruit markets in Medellin are bustling with life and filled with fruits you might have never seen before. We decided to wander around at the Plaza Minorista José María Villa, but other options are La Placita de Florez, Plaza de Mercado La América or Central Mayorista de Antioquia. While the market itself is a vibrant and safe place to experience, it's worth noting that the surrounding areas can be a bit shady, so it's advisable to use Uber or a taxi to get there directly. Also, plan your visit for the morning or early afternoon, as since 2 pm many of the vendors close their booths.
We had a fantastic time discovering the array of exotic fruits available. Our bags were soon filled with curious-looking fruits we'd never tried before like mangosteen, sweet granadilla, and yellow dragon fruit. And all of these became our new favorites, making the adventure well worth it.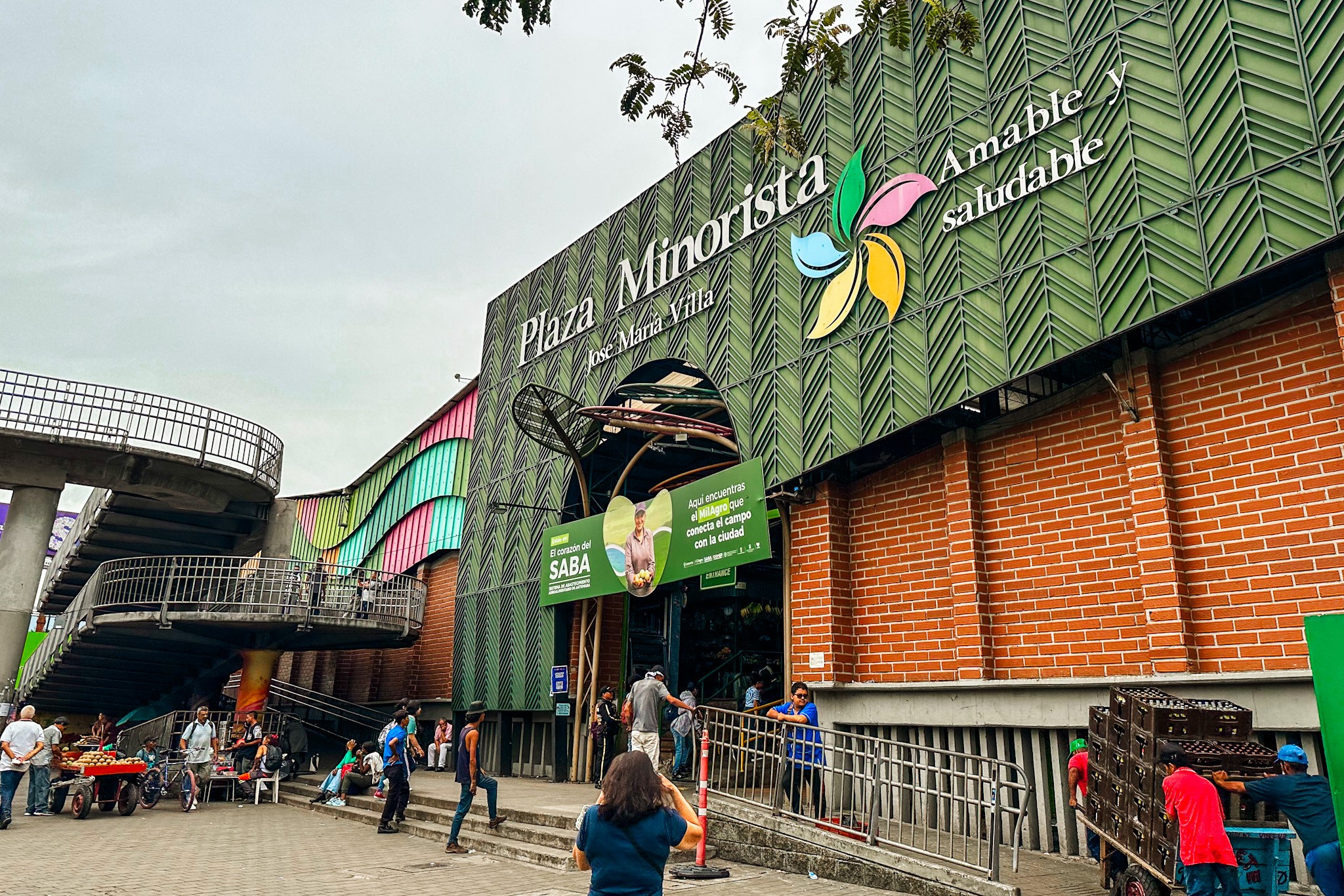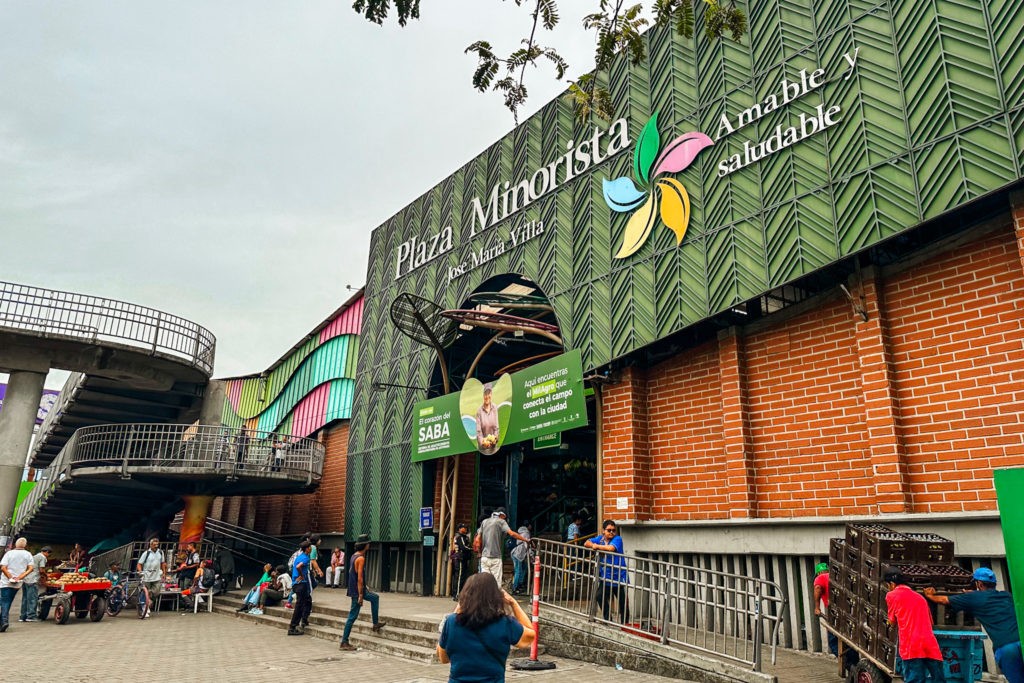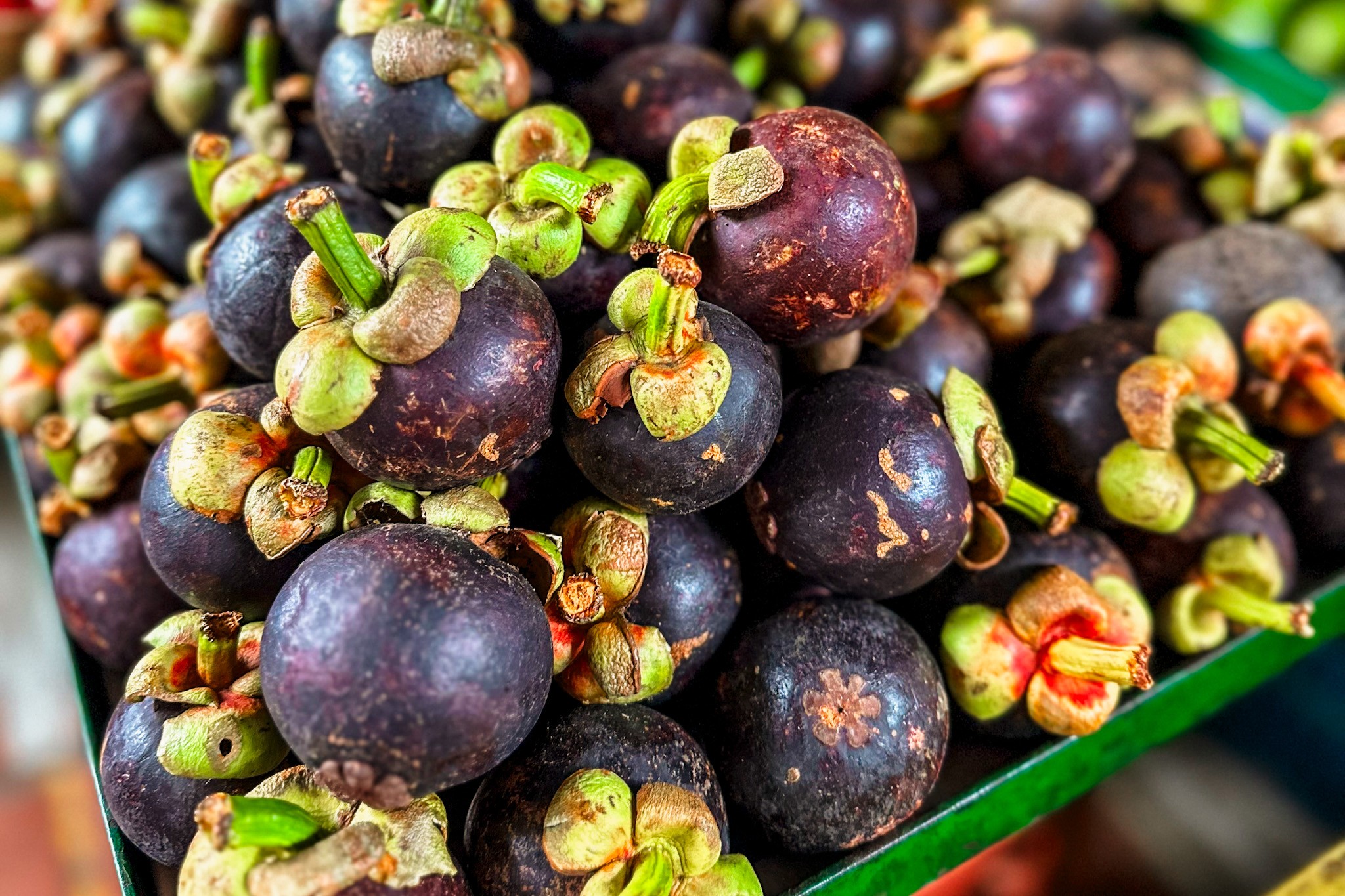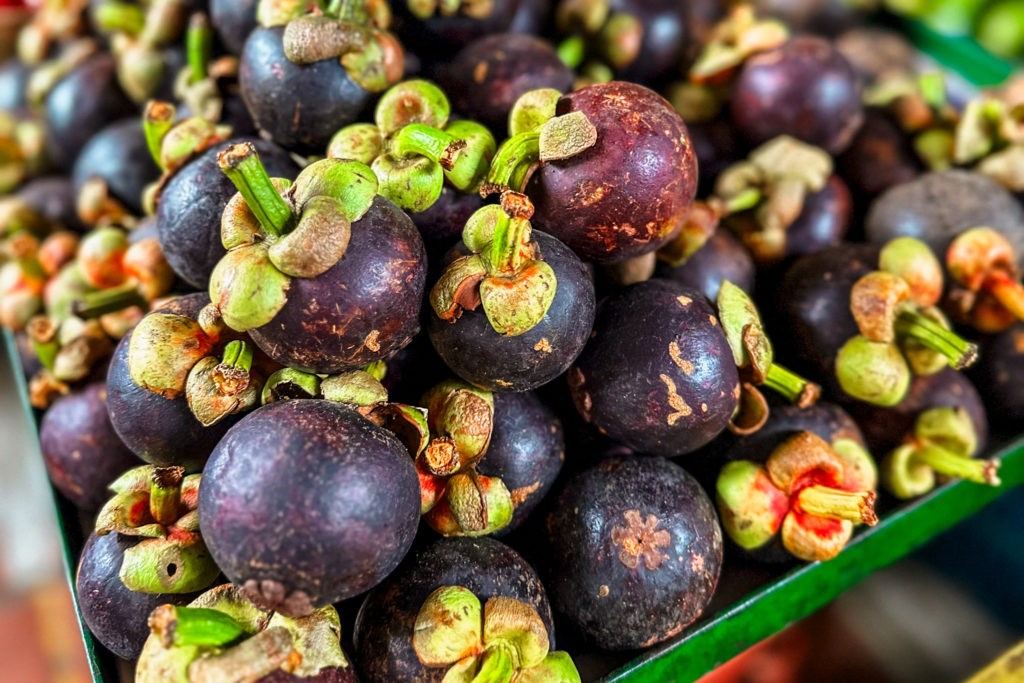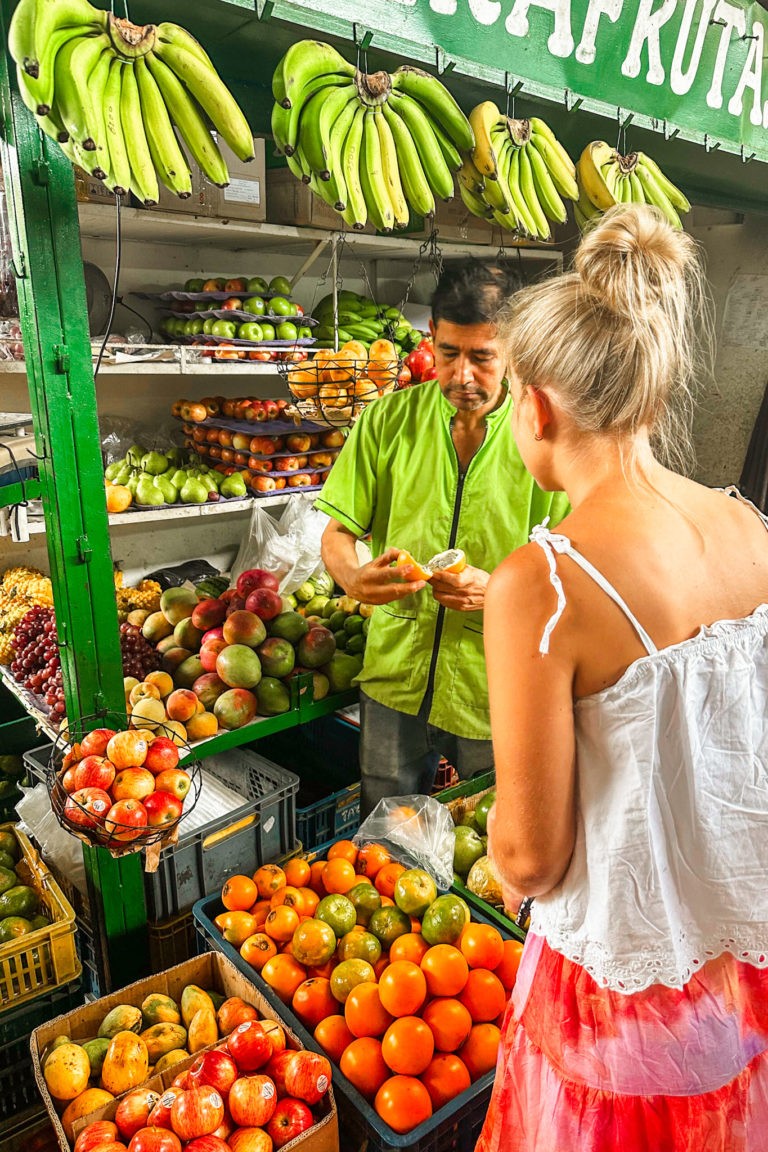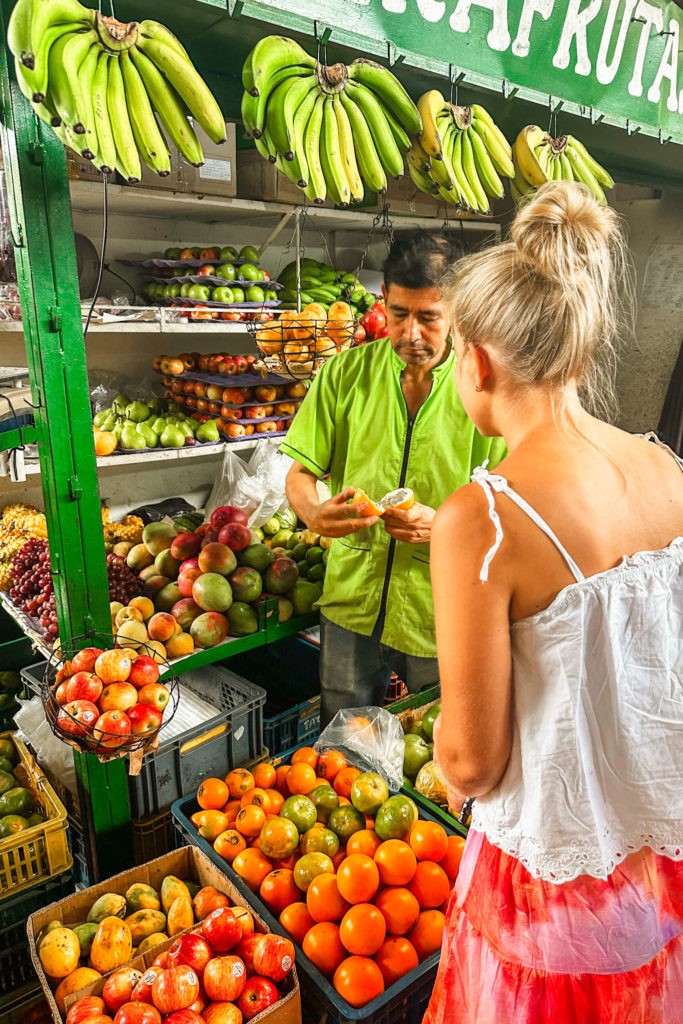 9. Spend an afternoon in Parque Arvi
Parque Arvi is a beautiful place in Medellin where nature comes to life. It's like a big, green playground surrounded by forests and mountains. You can take the cable car ride to get there (Line K & L). Once you arrive, there are trails to explore, perfect for a nature walk. There are also markets where you can try tasty Colombian snacks and buy souvenirs. It's a peaceful escape from the city's hustle and bustle, where you can enjoy fresh air and the serenity of the outdoors.
10. Paraglide high over Medellin
For the more adventurous among us, there is also a more unique way to enjoy the panoramic views over Medellin – by paragliding in the sky. Paragliding in Medellin takes place mainly in the San Felix and San Felix Alto areas, both conveniently located within a short drive from the city center. A typical paragliding experience costs around 55-80 USD for a 20-30 minute flight.
It's advisable to do a quick online search or ask for recommendations from locals or fellow travelers to find a reliable provider that suits your budget and preferences. Don't forget to check the weather conditions as they play a crucial role in ensuring a safe and enjoyable flight experience.
11. Have a day trip to Guatape & Piedra del Peñol Rock
Visiting Guatape and the famous El Peñol Rock as a day trip from Medellin is an exciting experience that promises breathtaking views and a taste of Colombia's countryside. While it's possible to easily reach Guatape by bus, opting for a tour can be a more time-efficient choice for a day trip, allowing you to make the most of your visit. The journey takes about two hours from Medellin, and upon arrival, you're greeted by the charming town's colorful streets and picturesque lakeside. The highlight, of course, is climbing the massive El Peñol Rock, offering panoramic views that are truly stunning. With so much to explore, we decided to extend our stay in Guatape to two nights, giving us ample time to soak up the beauty and tranquility of this Colombian gem.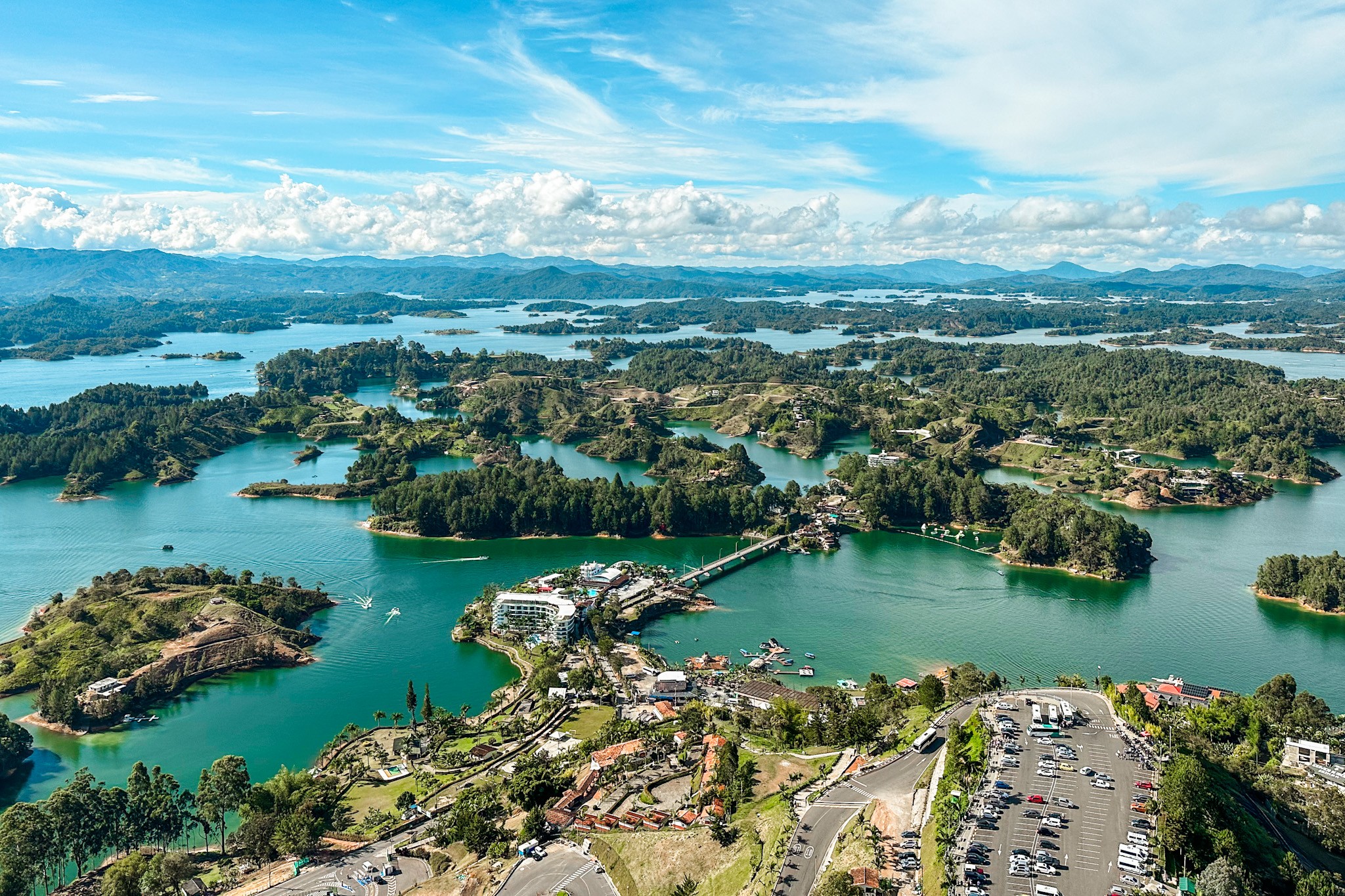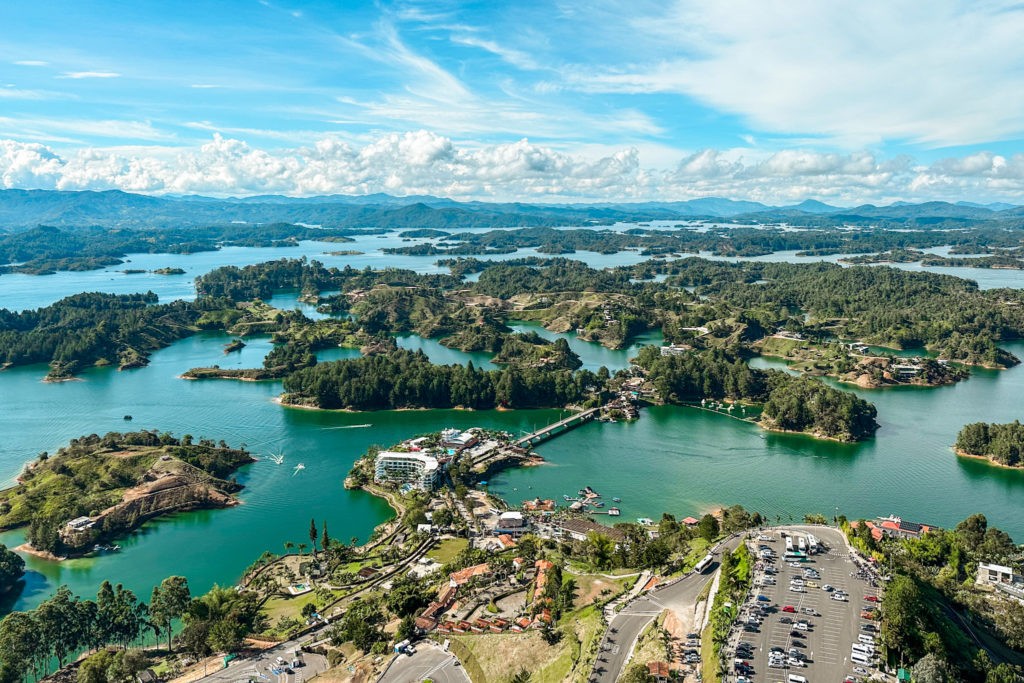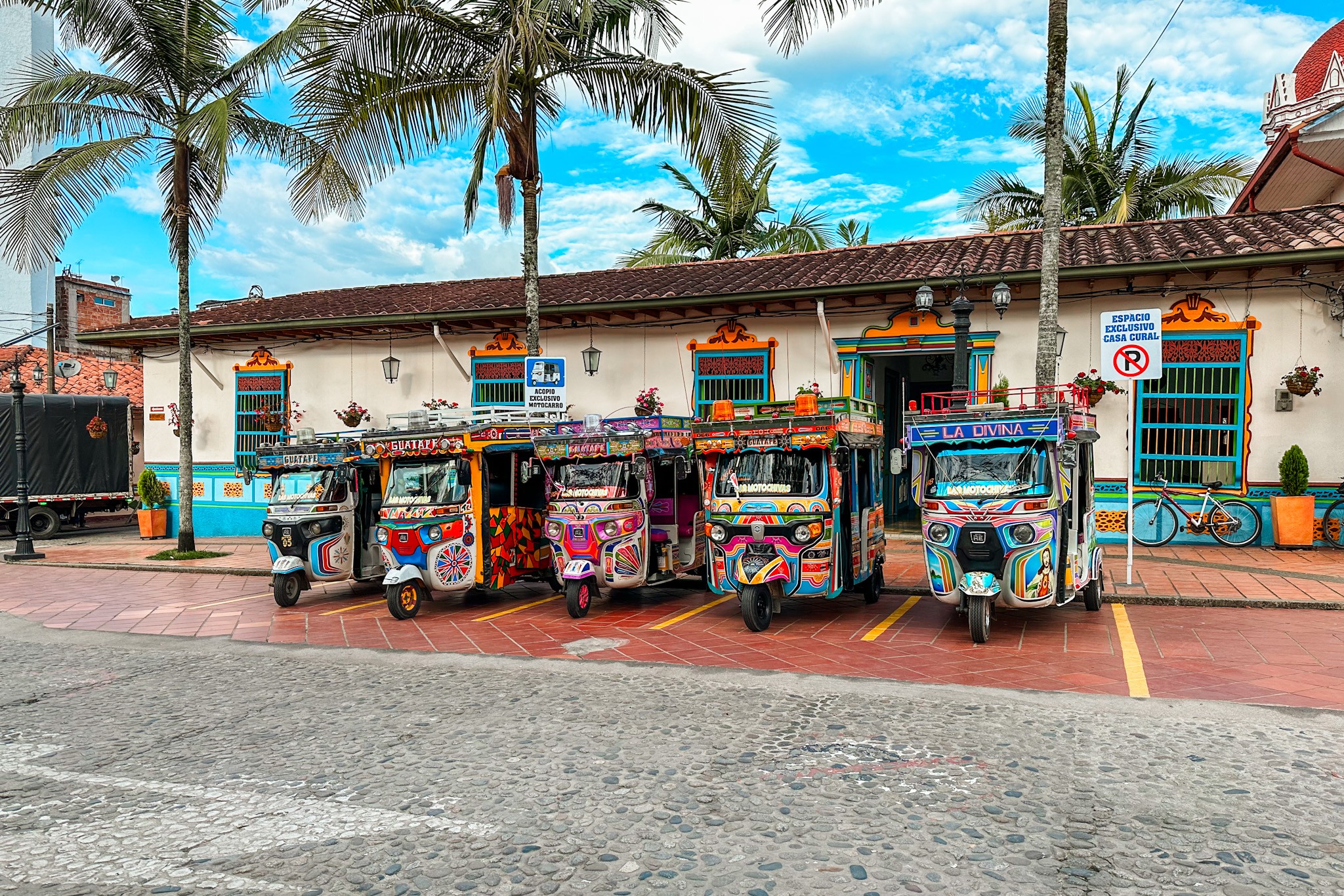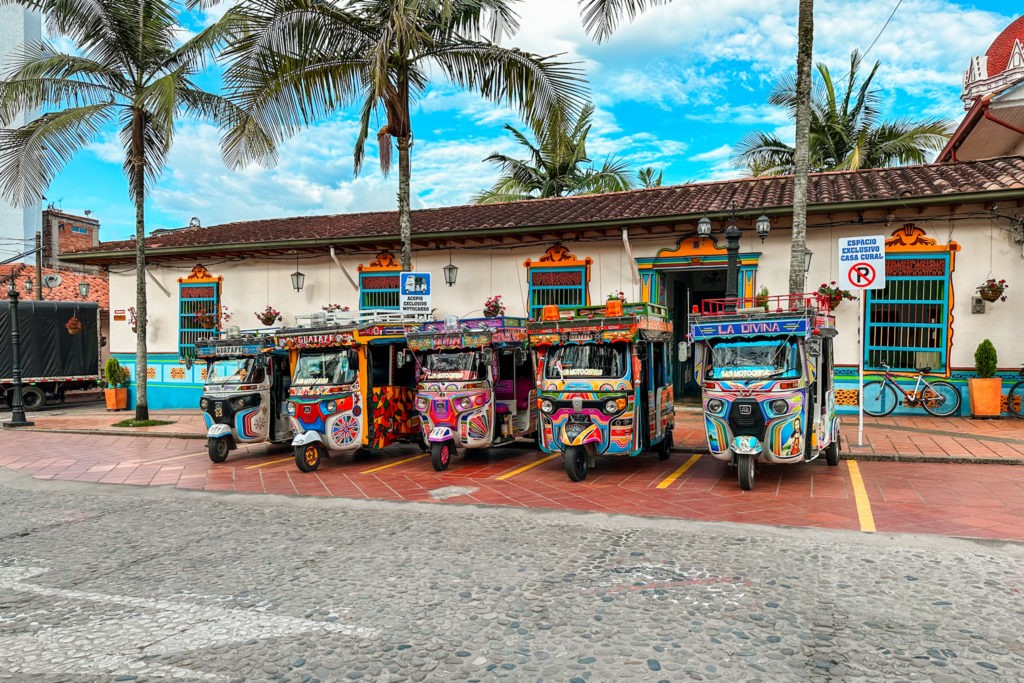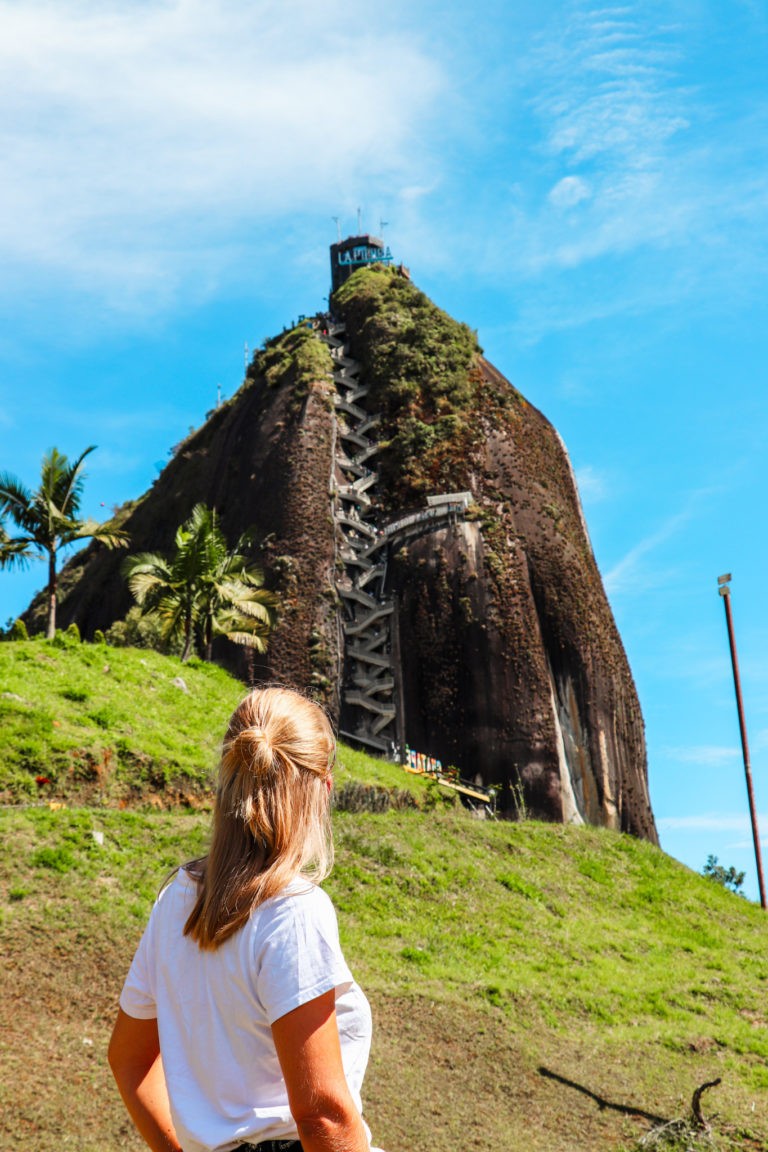 12. Nightlife in Medellin
Medellin is famous for ist nightlife. This city truly knows how to have a good time. El Poblado is where you'll find trendy bars and clubs, perfect for those looking to dance the night away. And if you're more into the street party scene, head to Carrera 70, where the music and street food create a lively atmosphere.
3 Things Not To Do in Medellin
After spending six weeks in Colombia, we feel it is important to address what one should not be doing in Medellín, and indeed, in Colombia as a whole. Regrettably, in recent years, some locals in Medellín have grown resentful towards 'gringos,' and there are valid reasons for this sentiment. While the series 'Narcos' may have generated interest in visiting Colombia, unfortunately, this interest may have stemmed from the wrong motivations.
We firmly believe that it's absolutely disrespectful to come to Medellín seeking cheap drugs, engaging in prostitution, or perpetuating the Escobar cult. Colombia is a country working tirelessly to improve the lives of its citizens, to free them from fear and provide them with opportunities. Engaging in any of these three activities undermines the incredible transformation the people of Medellín have achieved and it also puts your own safety at risk (as many unfortunate tourist deaths have been linked to drug-related incidents, also there are many women using Tinder as a platform to drug and rob tourists).
Please do not to become the type of tourist who fuels criminal activity and turns the image of Medellín around once more. Colombia's progress deserves to be celebrated, and visitors have the opportunity to contribute positively to the city's continued transformation.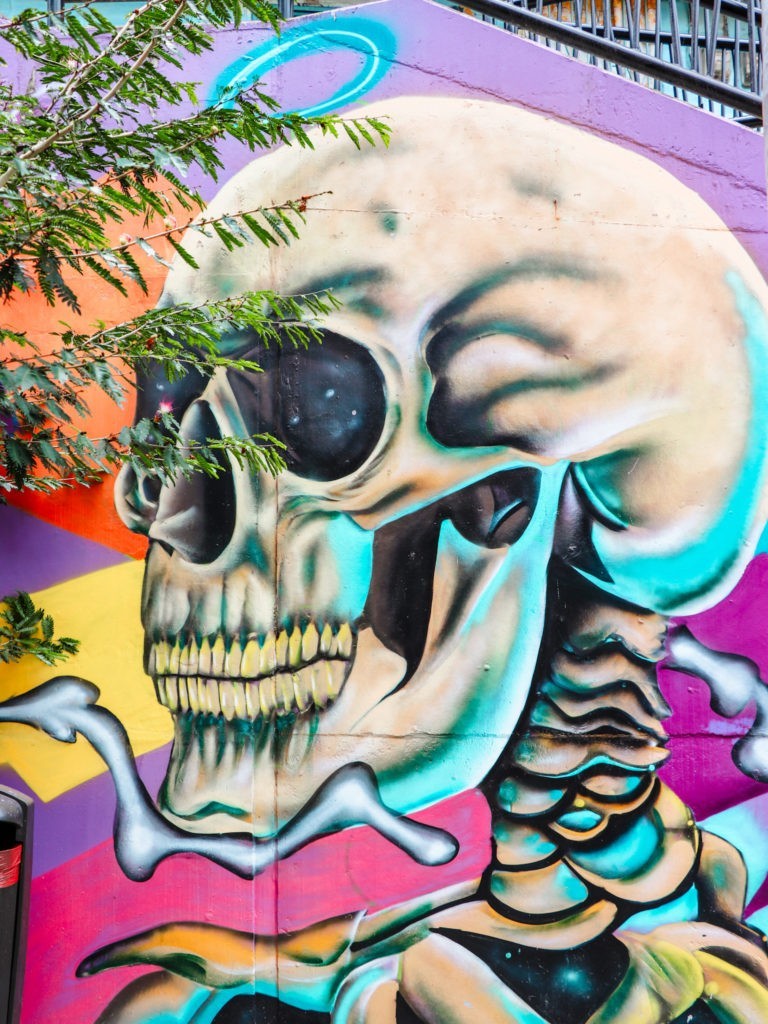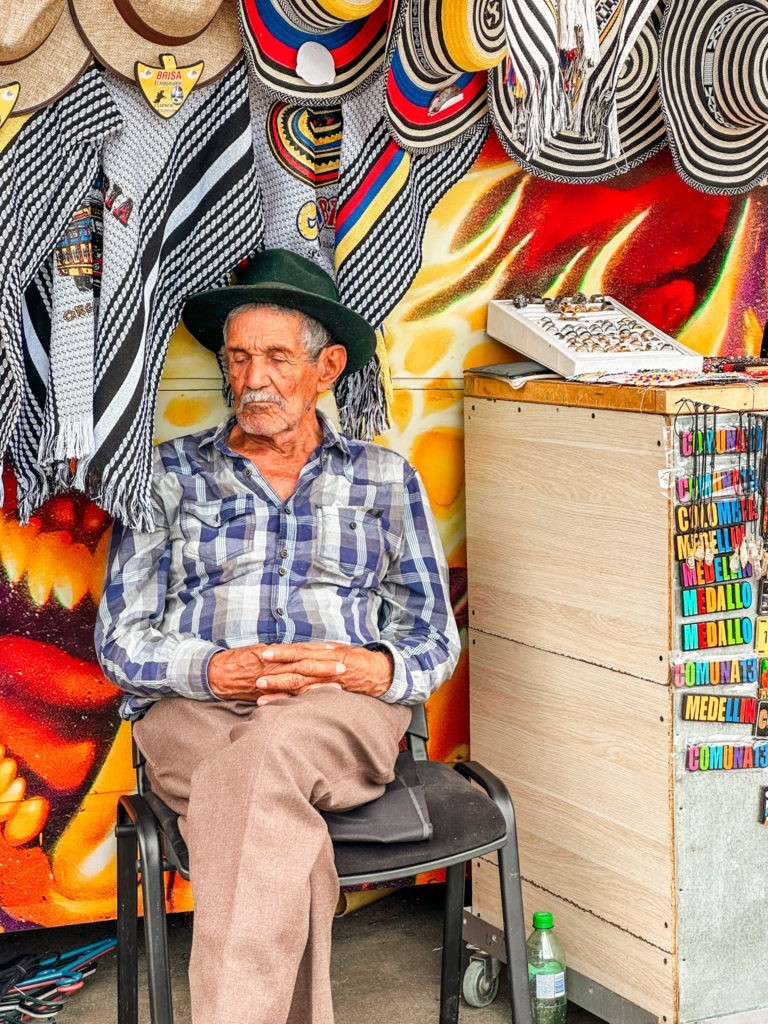 Medellín boasts an international airport that welcomes flights from various countries worldwide. Moreover, domestic flights within Colombia are notably affordable, making it easily accessible by air from other Colombian cities like Bogotá, Santa Marta, or Cartagena. The airport itself is situated on the outskirts of the city, requiring travelers to navigate their way to the city center. Fortunately, there are several transportation options available, each with its own advantages.
To reach the city center from the airport, travelers can opt for a bus, taxi, or Uber. Taxis and Uber offer convenience but come at a slightly higher cost, approximately 20-25 USD. It's important to note that this pricing isn't an attempt to take advantage of tourists but is related to the use of a tunnel, which carries a toll fee of around 10 USD, allowing for a faster route into the city.
Taking a bus is an excellent and economical option for reaching Medellín's city center from the airport. The buses are operated by Combuses S.A., departing every 15 minutes. Their buses are identifiable by their white color and the "AEROPUERTO" sign on the front. The cost for a one-way ticket is only $20,000 COP (approximately 4 USD). Bear in mind, that you have to pay  for the bus ticket in Colombian pesos so make sure to have some cash with you as you enter the bus.
How to avoid ATM fees in Colombia? In Colombia almost all ATMs charge a fee when withdrawing money, ranging from 10.500 – 25.000 COP. Choose an ATM from Banco Davidienda, as they currently don't charge any fees. Remember to always decline currency conversion to avoid markup fees to the conversion rates.
The primary drop-off points in Medellín are Hotel Nutibara, located near downtown, and Centro Commercial San Diego Mall. From either of these locations, you'll need to arrange for further transportation, such as an Uber, taxi, or the metro, to reach your final destination. Before boarding the bus, it's advisable to confirm with the driver that the bus will stop at "San Diego" or "Centro." The bus ride typically takes between 30 minutes to 1 hour to reach these drop-off points.
For those staying in touristy areas like Poblado or Laureles in the southern part of Medellín, taking the bus to San Diego is a suitable choice. However, if you're arriving late at night, it's advisable to avoid taking the bus to "El Centro" since the area around the city center can be less safe during nighttime.
While taking a bus is generally safe, expect it to be crowded and keep an eye on your luggage and belongings during the journey.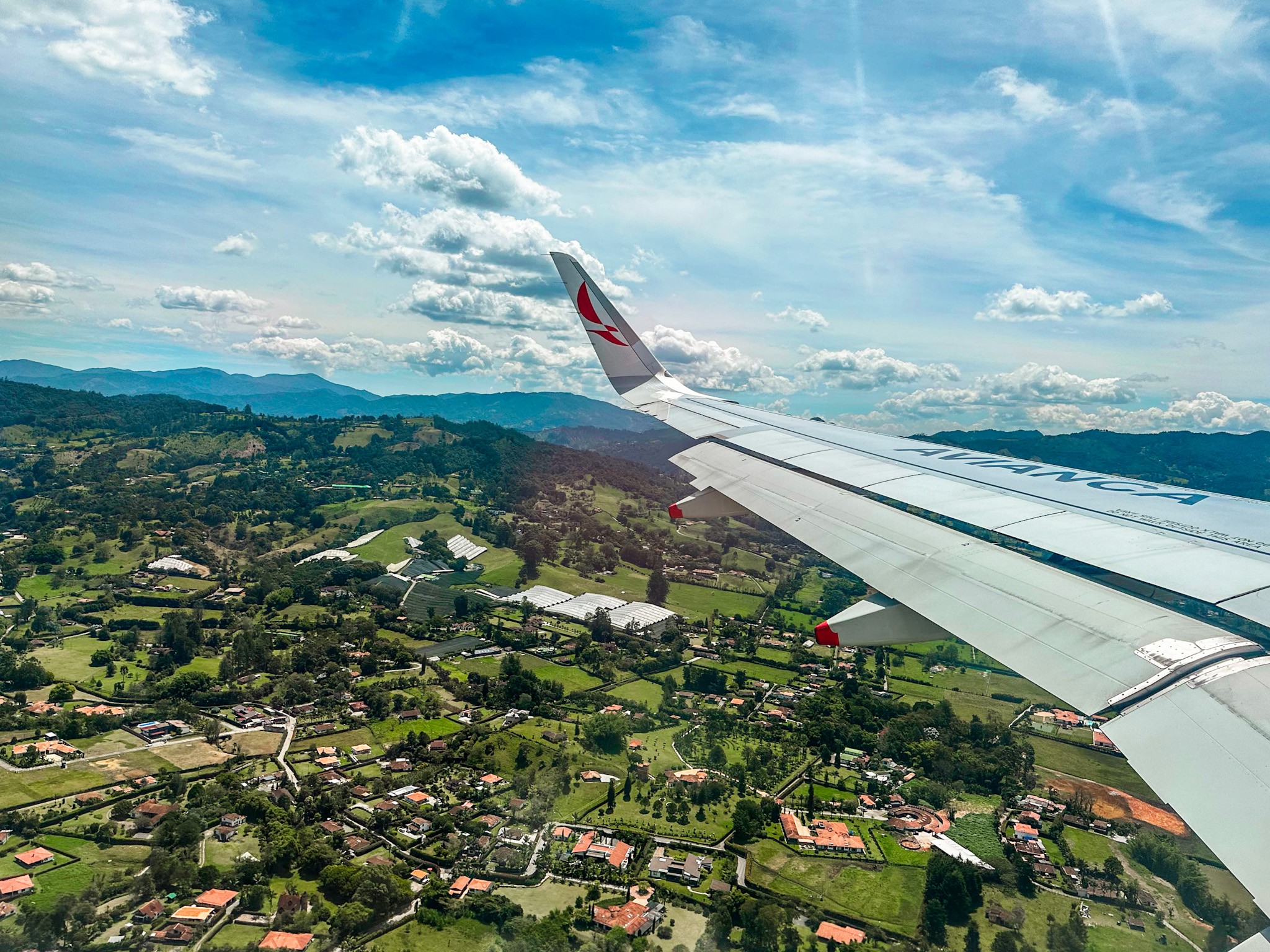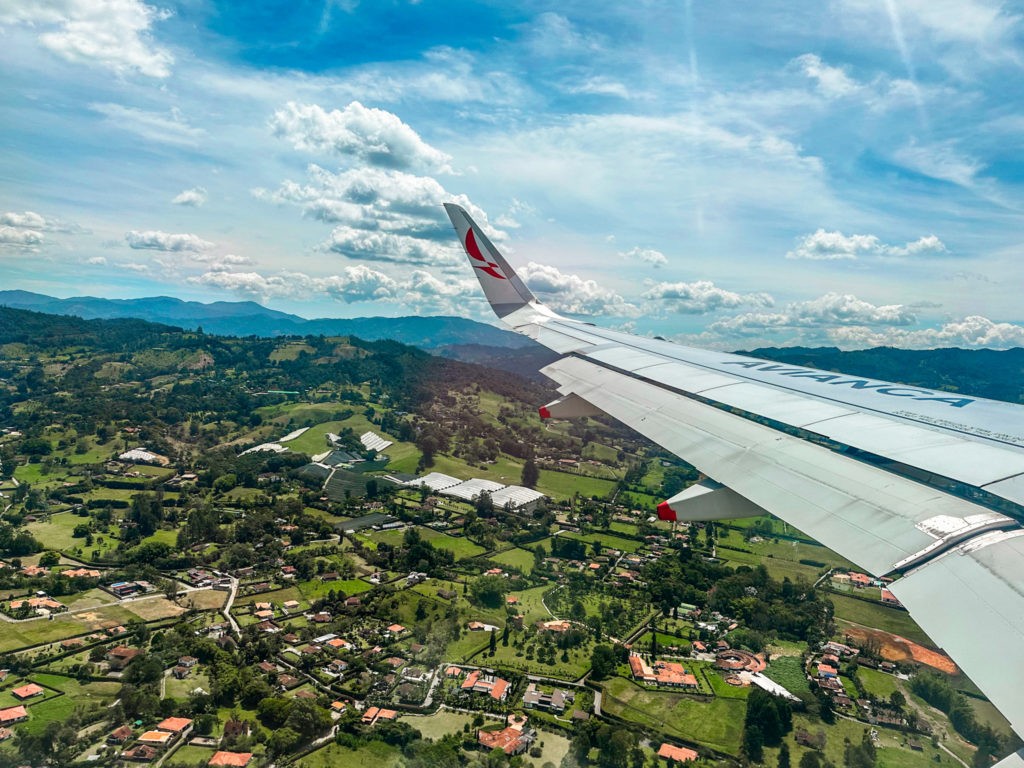 Furthermore, Medellín has an excellent connectivity with other cities through its public transportation system. The city has two main bus terminals: Terminales del Sur and Terminales del Norte. Depending on your point of origin, whether it's the south (e.g., Salento) or the north (e.g., the coast), you'll arrive at one of these terminals. Notably, Terminales del Norte is conveniently linked to the city's metro lines, offering ease of access to various parts of Medellín. On the other hand, when arriving at Terminales del Sur, a taxi or Uber ride to your accommodation may be necessary for a seamless transition to your destination.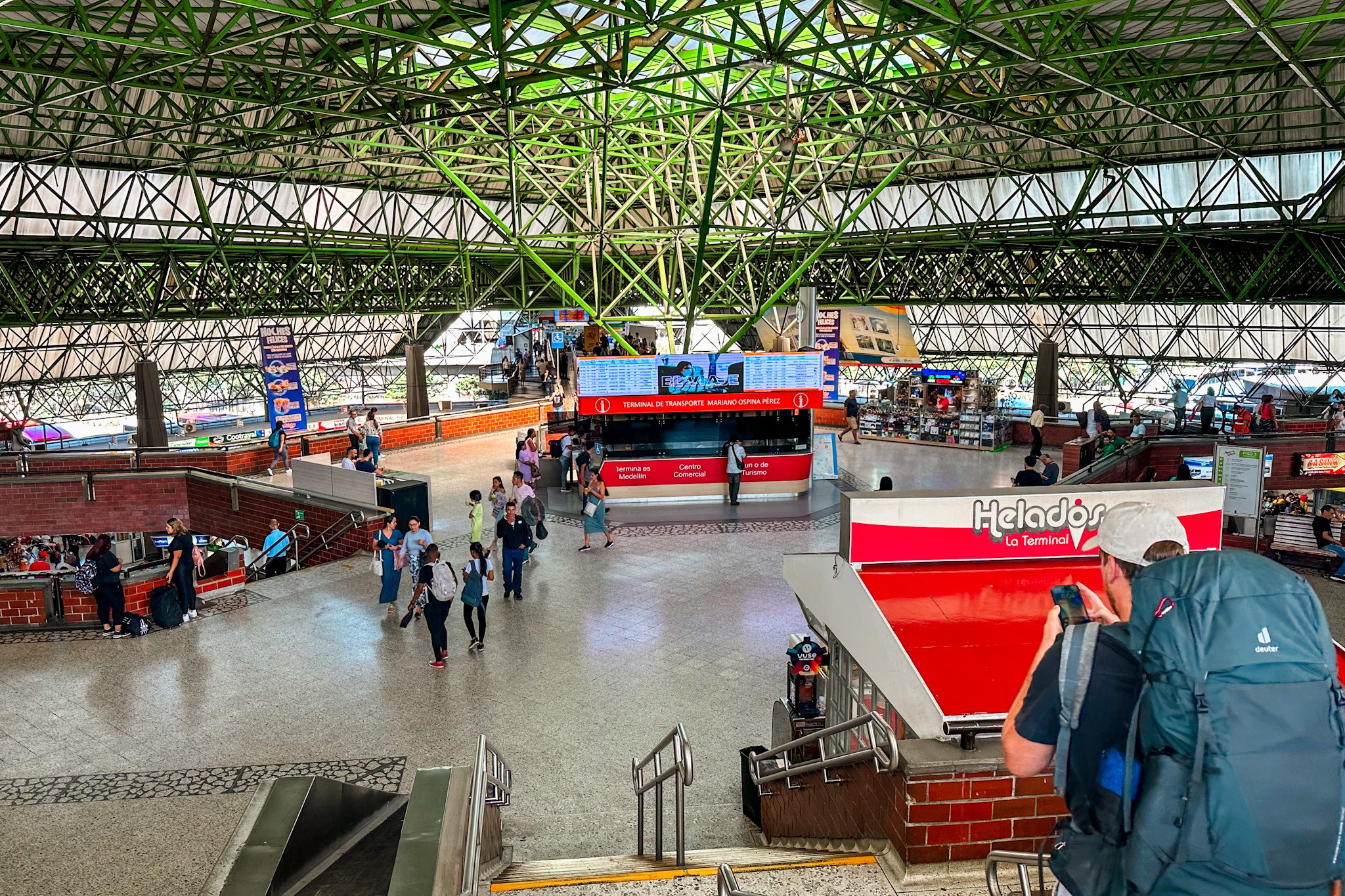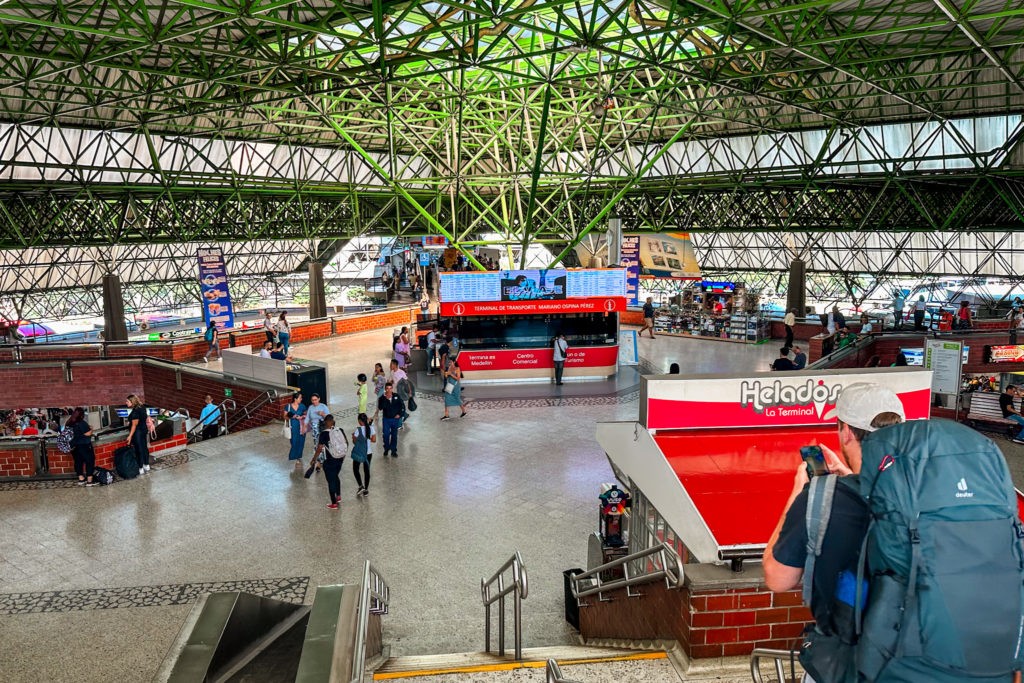 Where to stay in Medellin?
In Medellin, safety is key when choosing where to stay. El Poblado is often recommended for its reputation as a safe neighborhood, making it a popular choice for travelers. It's well-known for its upscale hotels, cool restaurants, vibrant nightlife, and international atmosphere. On the other hand, Laureles offers a more local experience with budget-friendly accommodations. We listed you the hostel we stayed during our trip as well as some other recommendations.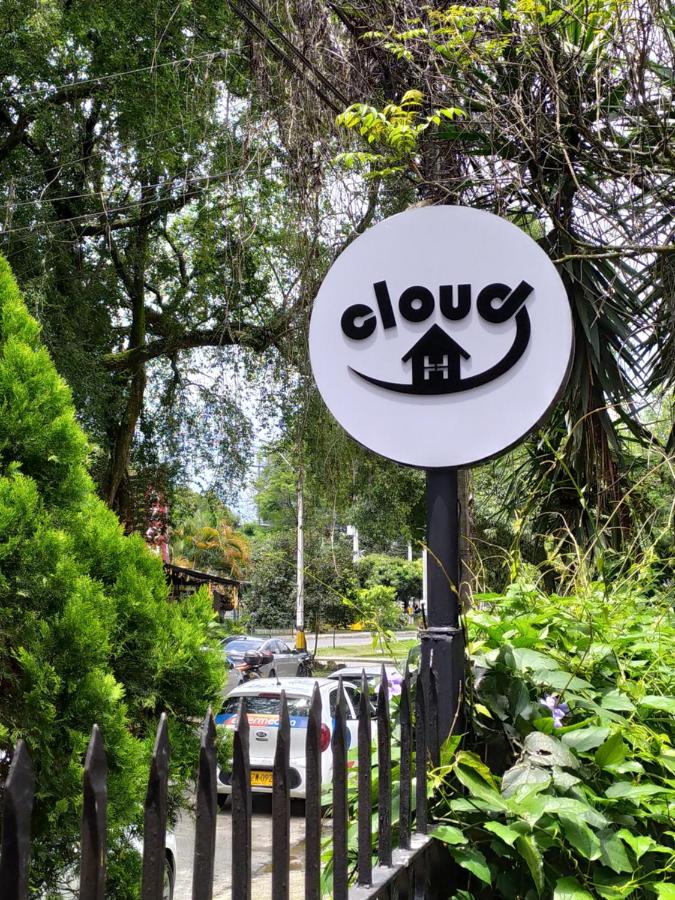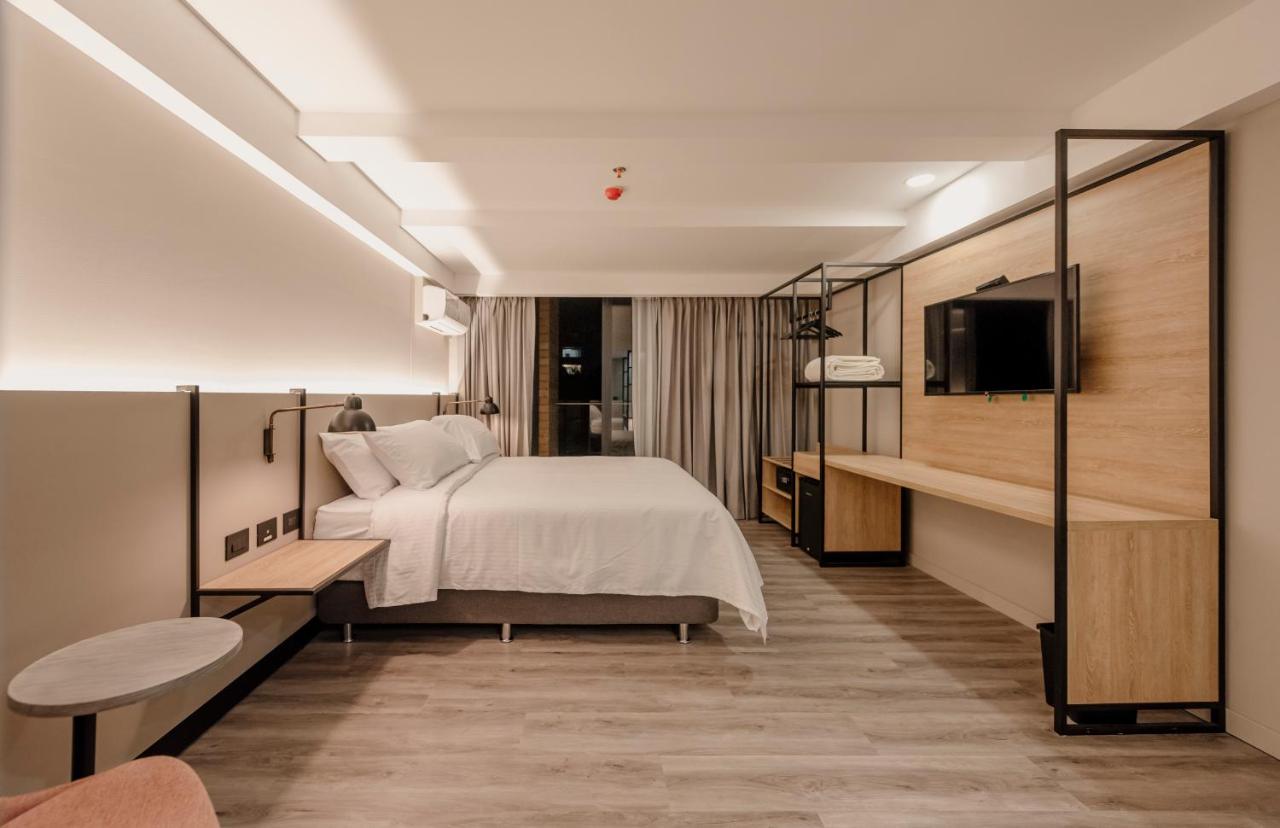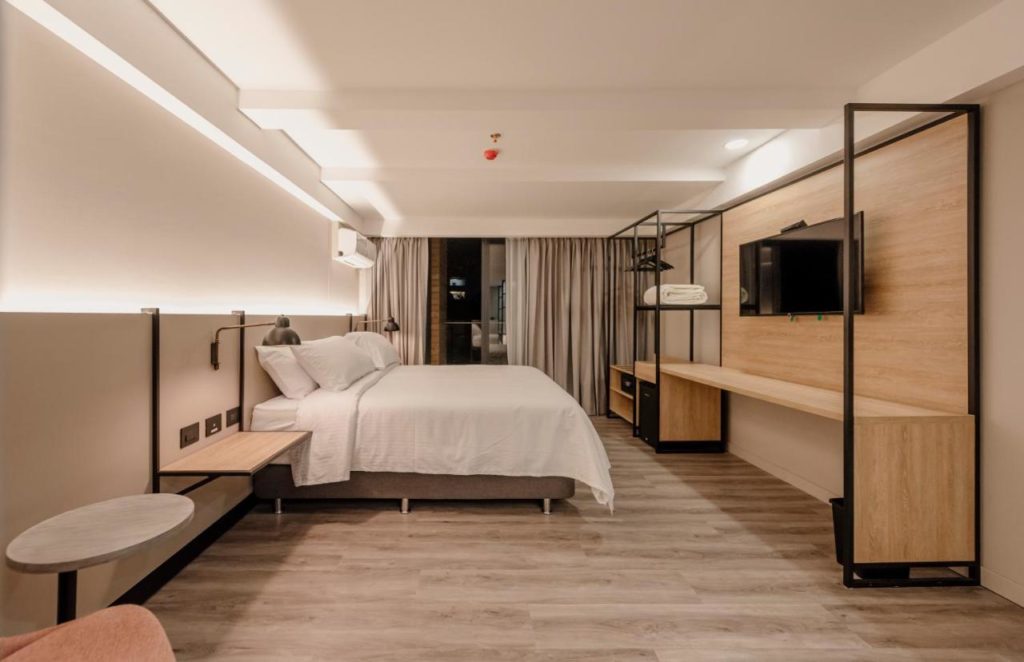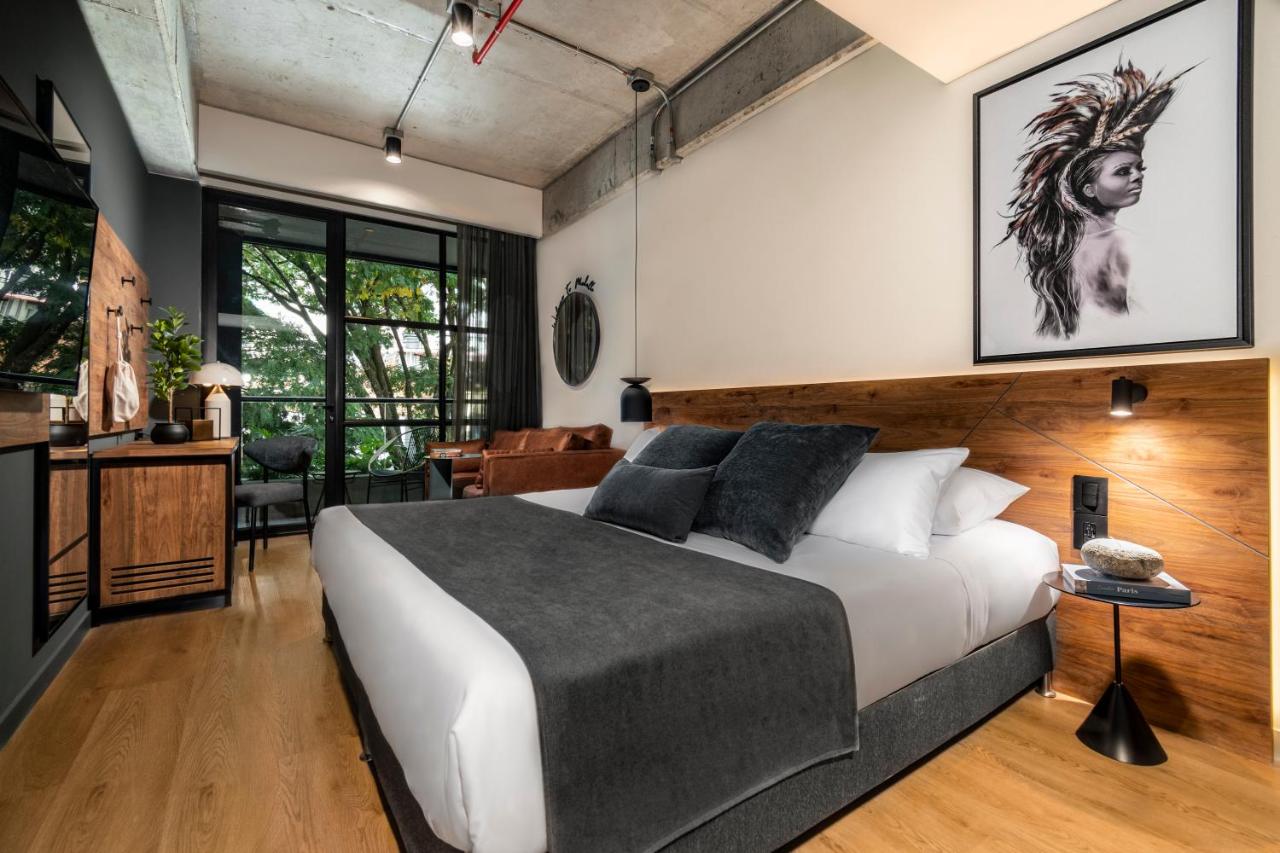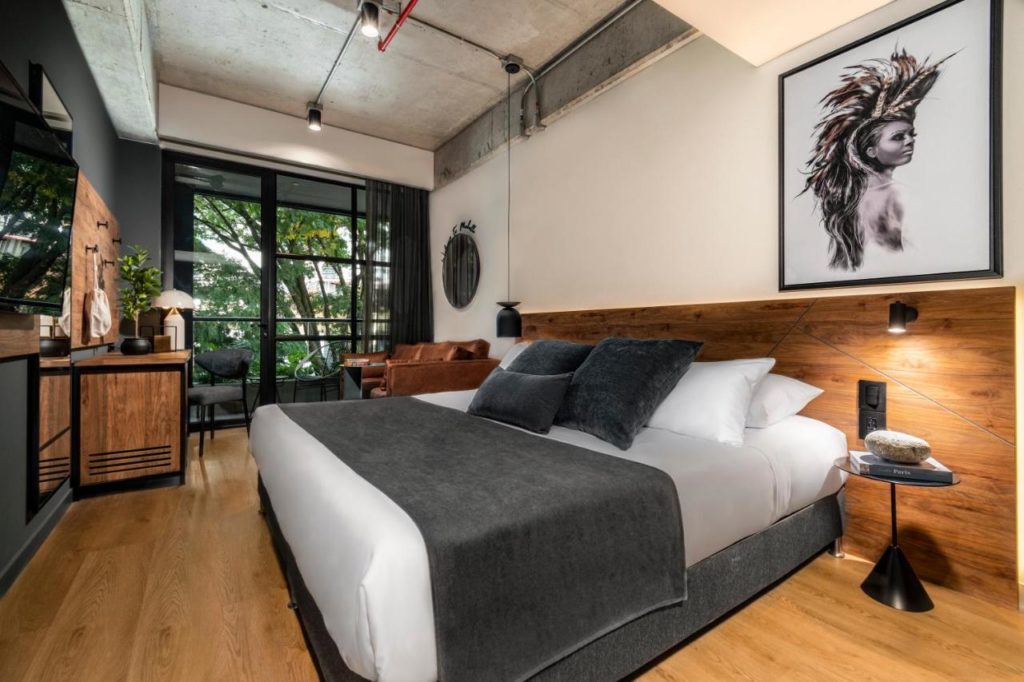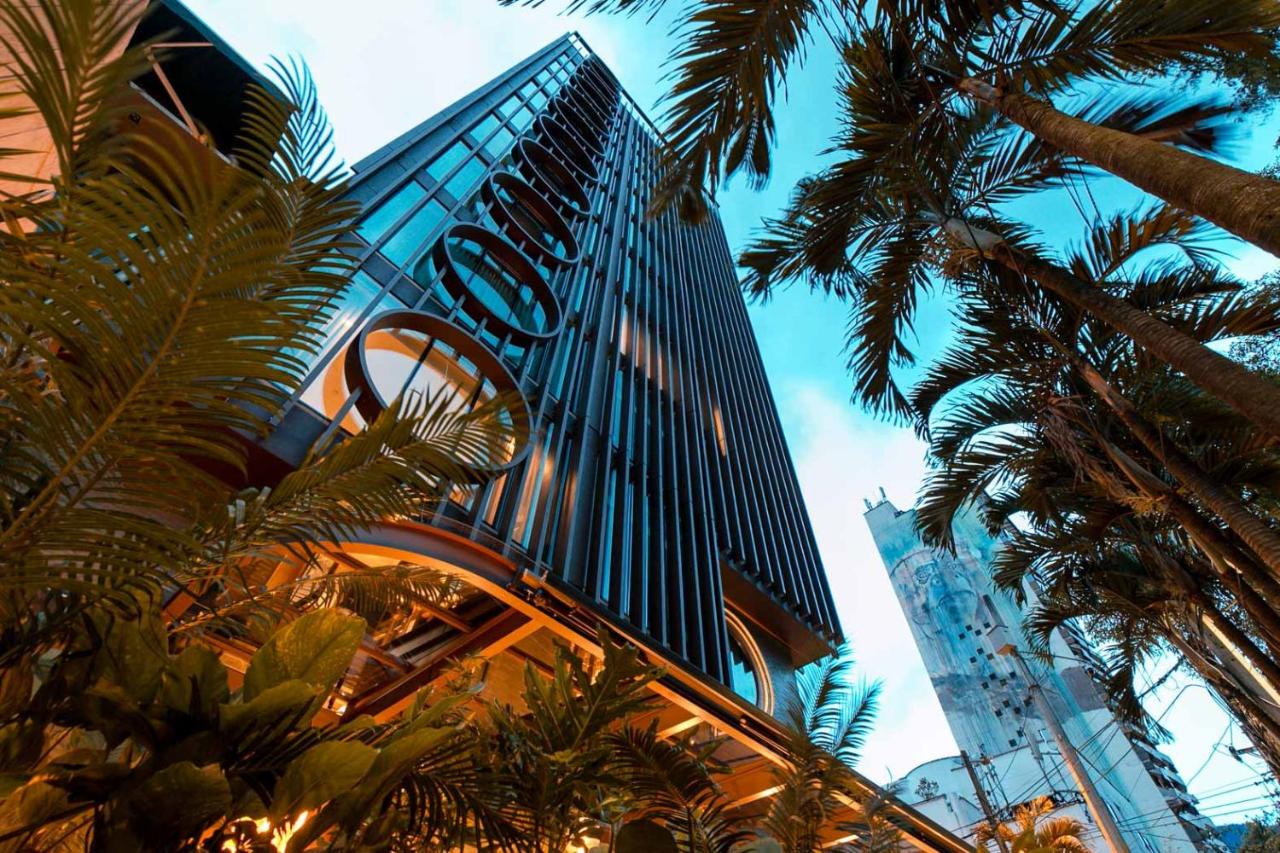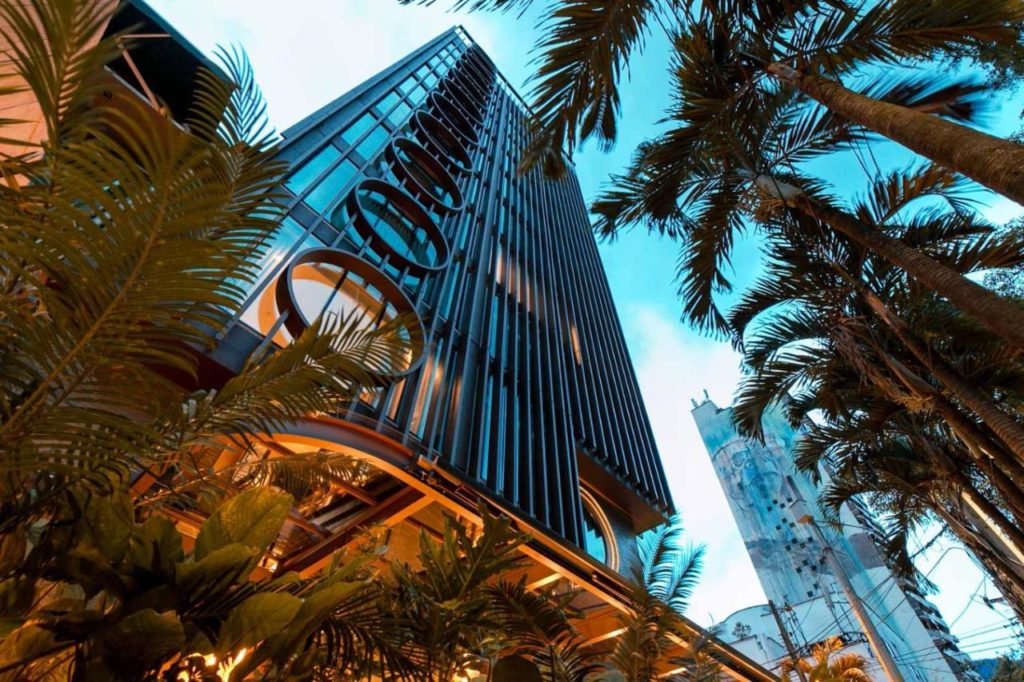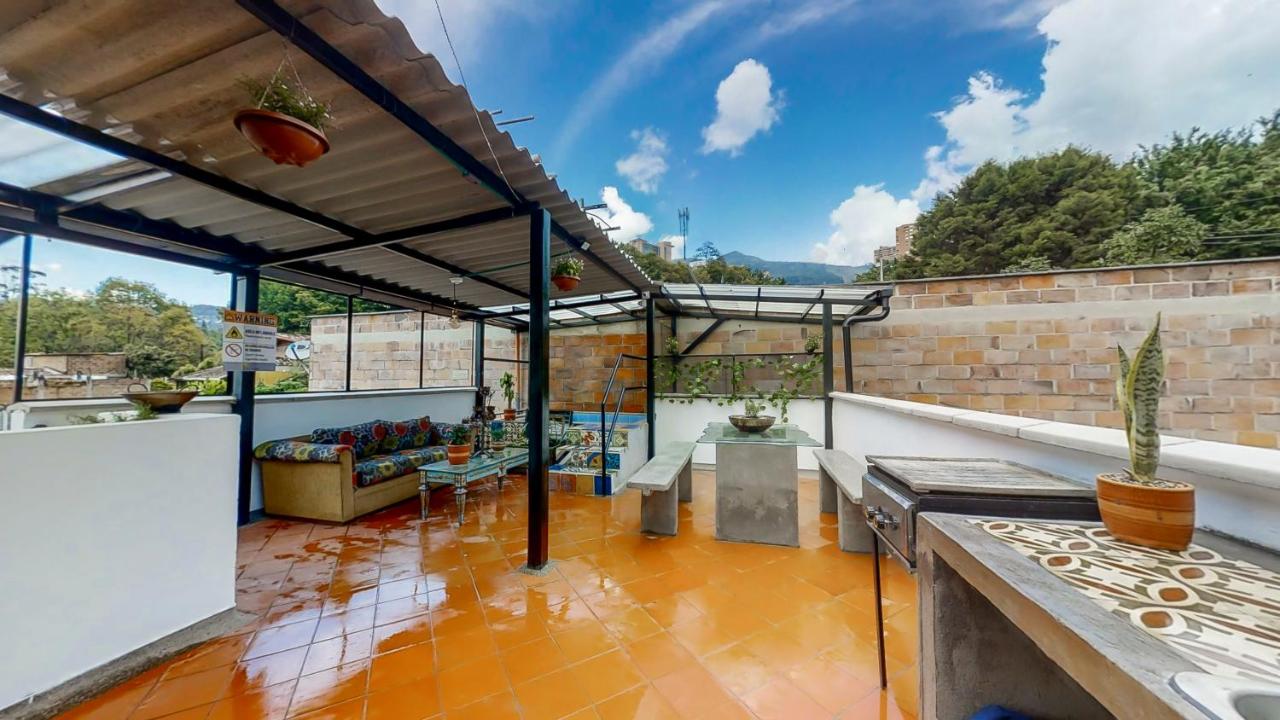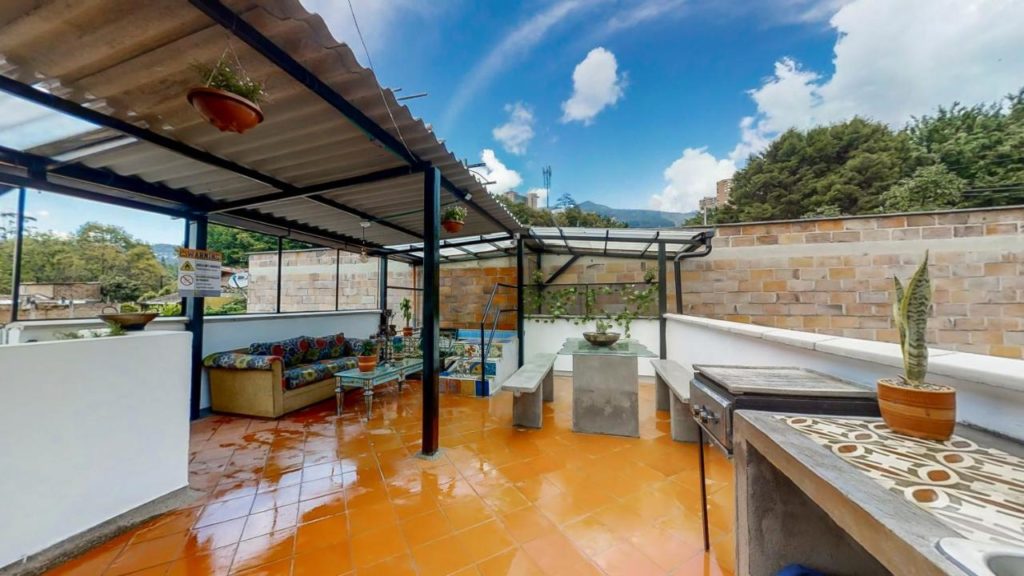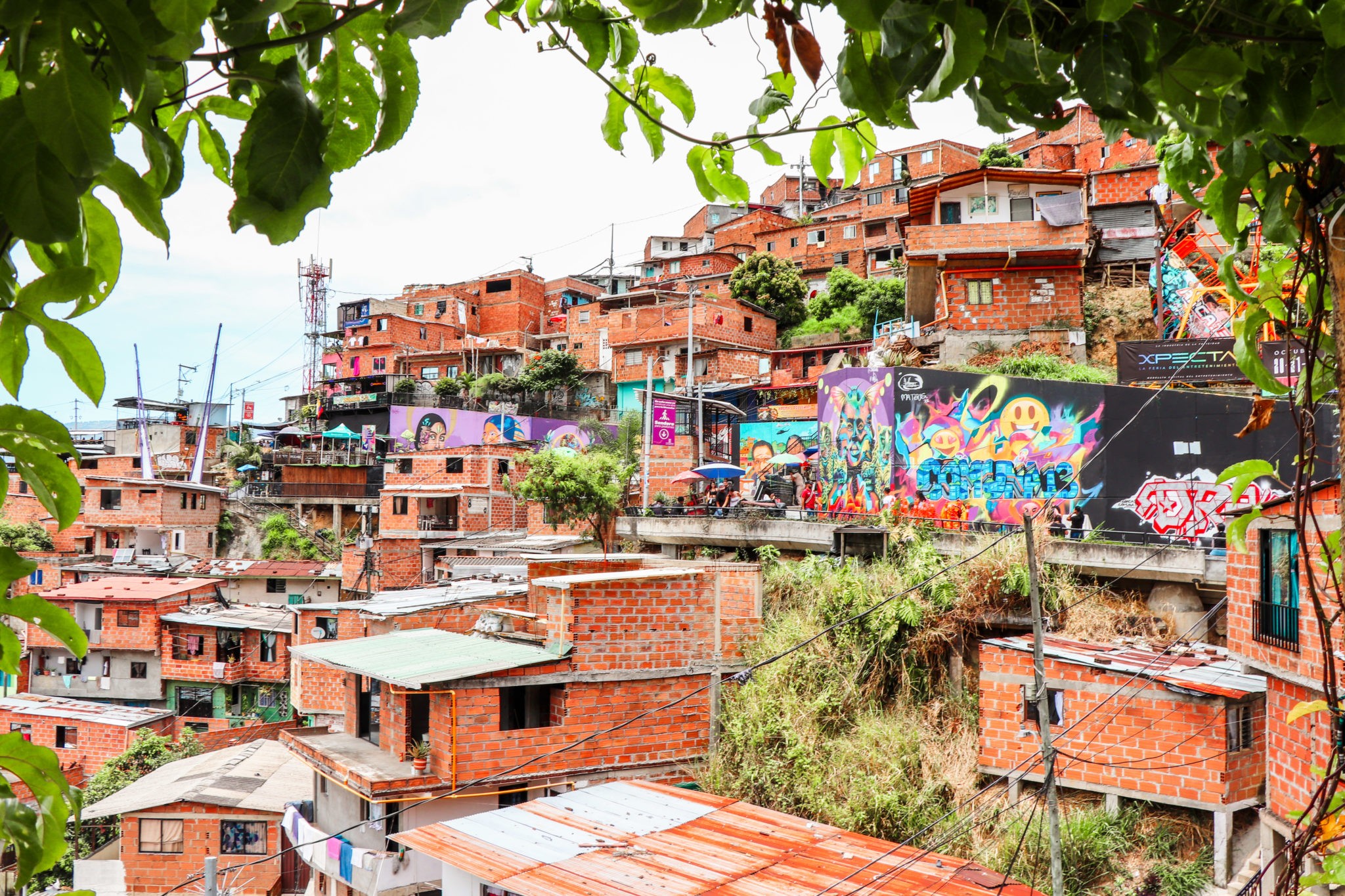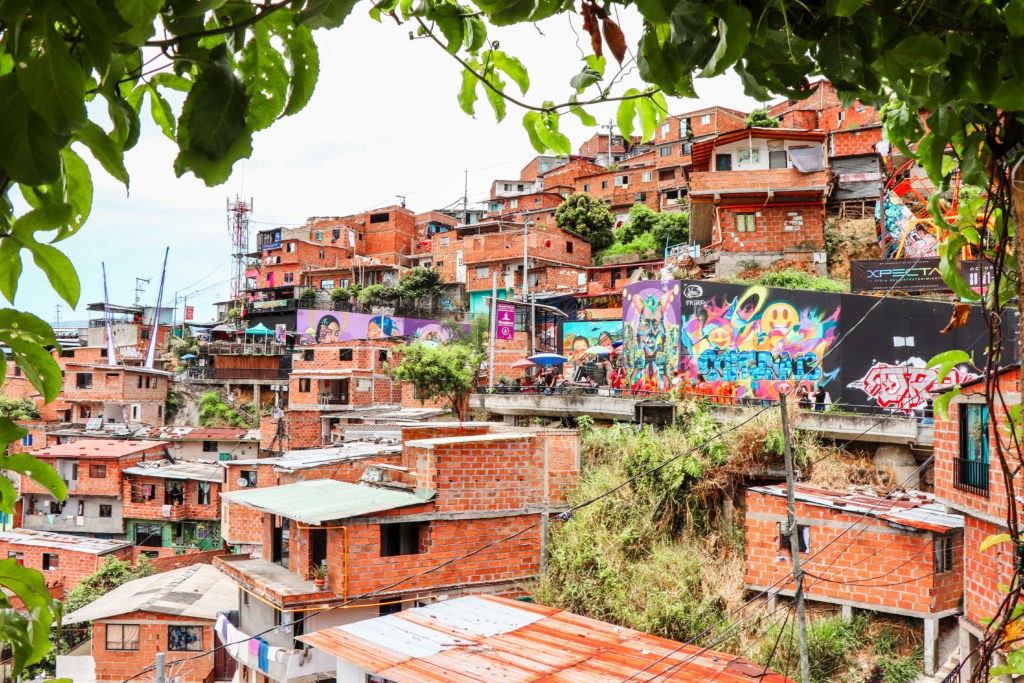 Where to eat in Medellin?
Medellin is a food lover's paradise, offering a wide variety of dining experiences for to all tastes and budgets.
El Poblado is trendy area is known for its international and upscale dining options. Whether you're in the mood for Italian pasta, fresh sushi, Mediterranean flavors, or other international cuisines, you'll find a restaurant to suit your preferences. While El Poblado tends to be more upscale, it also offers opportunities to savor local street food. It's not just about food; it's a cool local experience. Additionally, the neighbourhood's coffee shops are perfect for enjoying a cup of Colombia's renowned coffee.
Unlike the more upscale El Poblado, Laureles provides a cozier and more local feel, making it a great choice for those seeking an authentic Colombian dining experience. For lunch or dinner, dine at neighbourhood restaurants that serve classic Colombian dishes like bandeja paisa. These eateries often provide a warm and friendly ambiance, perfect for mingling with locals. Laureles also has a growing international food scene. Therefore, also here you can explore restaurants offering Italian, Mexican, and Asian cuisine, among others.
In Colombia, daily menus, often referred to as "menú del día," are a popular way to enjoy affordable meals at local restaurants. These menus typically consist of three courses: a soup or salad as a starter, a main course, and a beverage. The main course often includes a choice of meat, rice or potatoes, beans, and sometimes a fried plantain. These daily menus are an excellent opportunity to experience the diverse and flavorful Colombian cuisine while staying within your budget.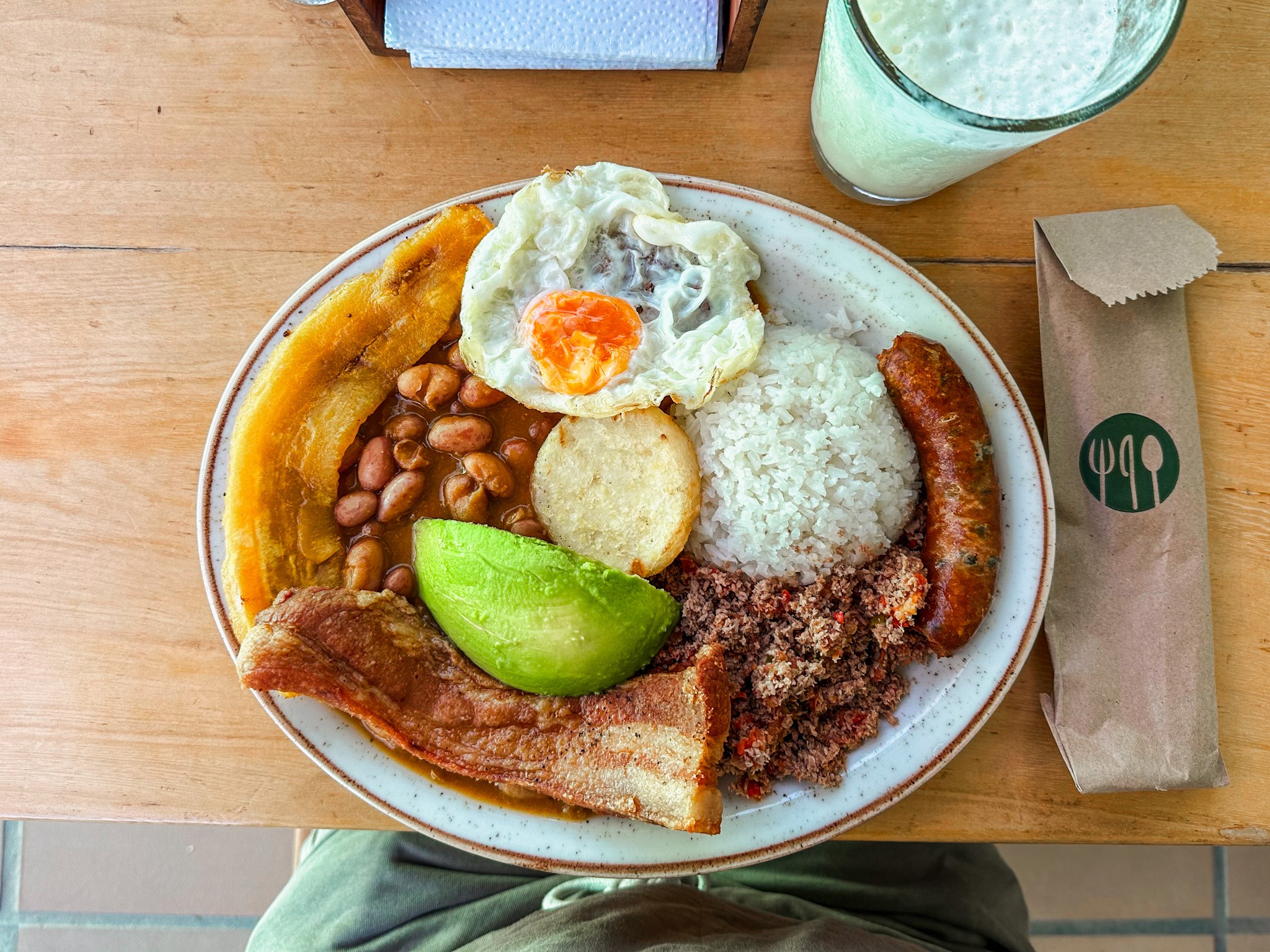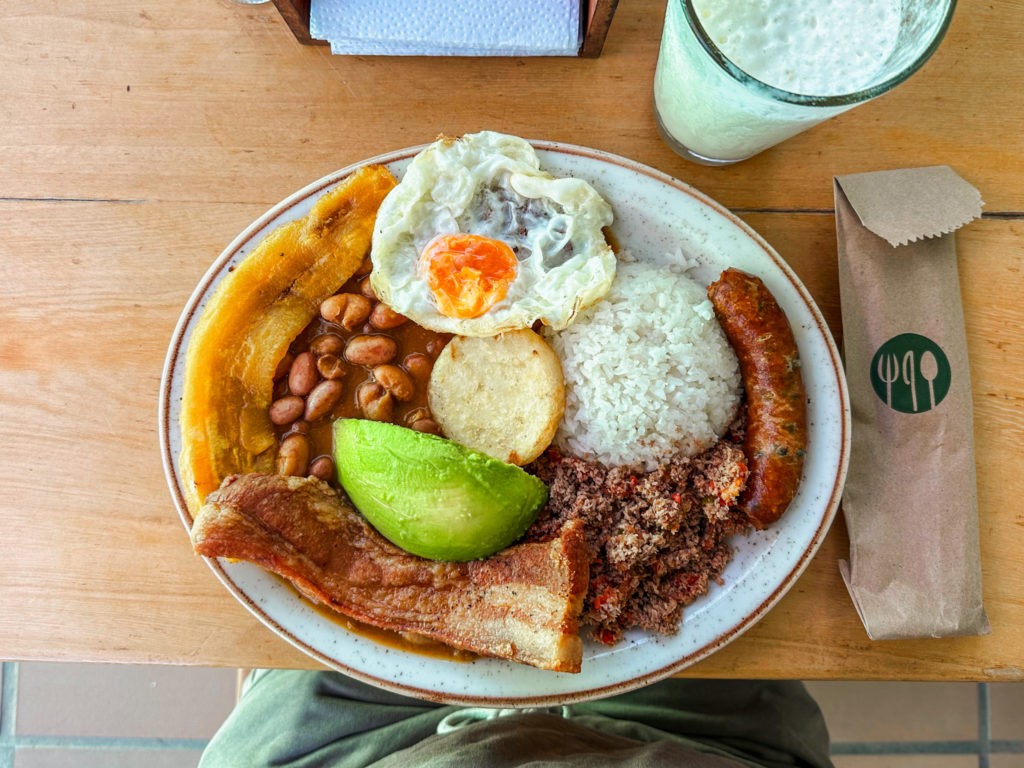 How to get around in Medellin?
Getting around Medellin is quite affordable and efficient. The metro is a popular choice, and you'll need a card called the "Tarjeta Civica" to use it. You can get the card from the ticket booths in the metro stations. It costs 10,000 COP (ca 2.50 USD) and can be shared between people by scanning the card several times in a row at the turnstile. You can also use this card for the Metrocable, which combines cable cars with the metro for a seamless journey to hillside neighbourhoods. A single metro ride costs around 3,300 (approx. 0.80 USD). You can recharge money to your card for your trips at the ticket counters or using the machines.
Unfortunately you won't be able to return your card once you leave Medellin. Instead of throwing it away, consider passing it on to fellow travelers. By doing so, you reduce plastic waste, make someone happy and travel more sustainable.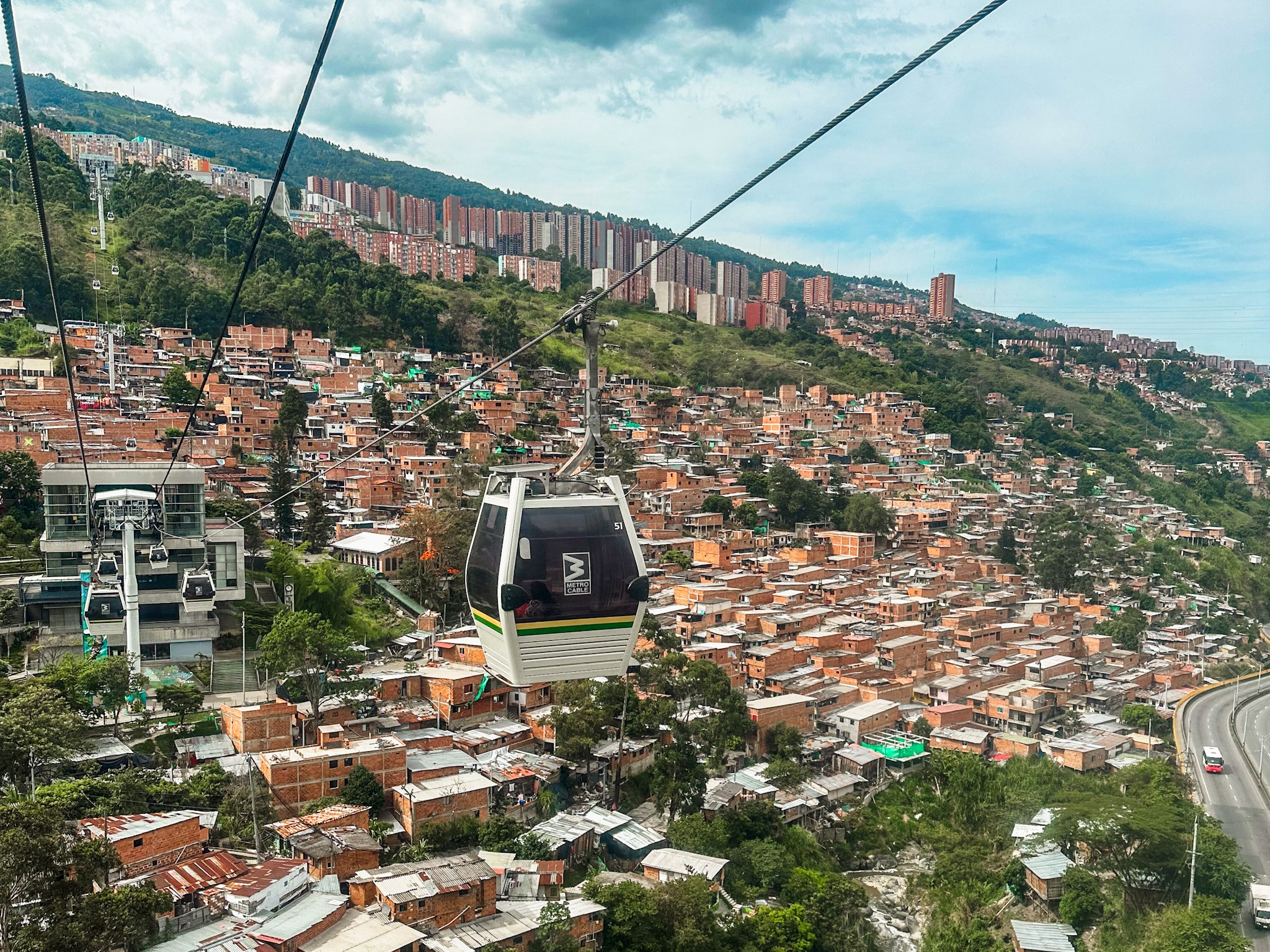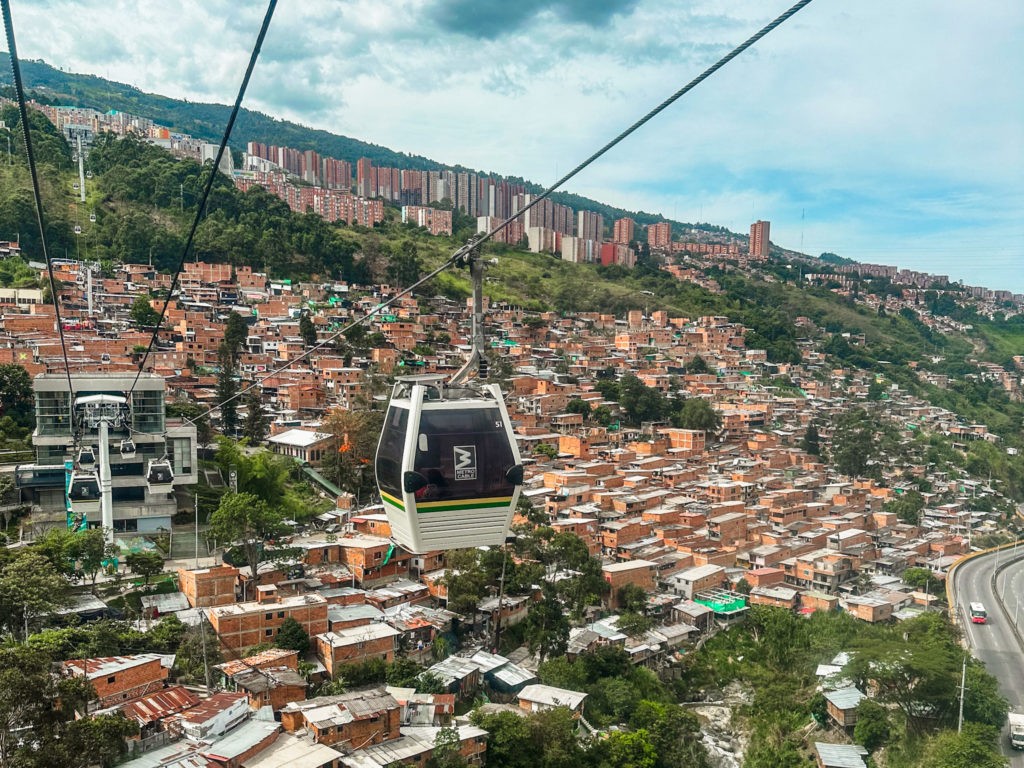 Buses are another option, but their routes can be tricky to navigate, especially for foreigners, due to limited English signage. It's generally not the best idea unless you're familiar with the routes.
While taxis are an option to move around the city, for convenience and safety. Locals often recommend using Uber over traditional taxis due to safety concerns, particularly related to potential express kidnappings where taxi drivers may coerce passengers into withdrawing money from ATMs. The average price for an Uber ride in Medellin is quite reasonable, usually ranging from 10,000 to 20,000 Colombian Pesos (approx. 3-6 USD) for short to moderate trips within the city. It's a reliable and straightforward way to get around and explore Medellin.
Is Uber legal in Colombia? While Uber operates in Colombia, it remains in a legal grey area. Using Uber as a passenger is generally not problematic, as legal implications primarily affect the driver. Consequently, drivers often request you to sit in the front seat to avoid detection in case of a police control. Should you find yourself in such as situation, help your driver out by remembering your "new friend's" name.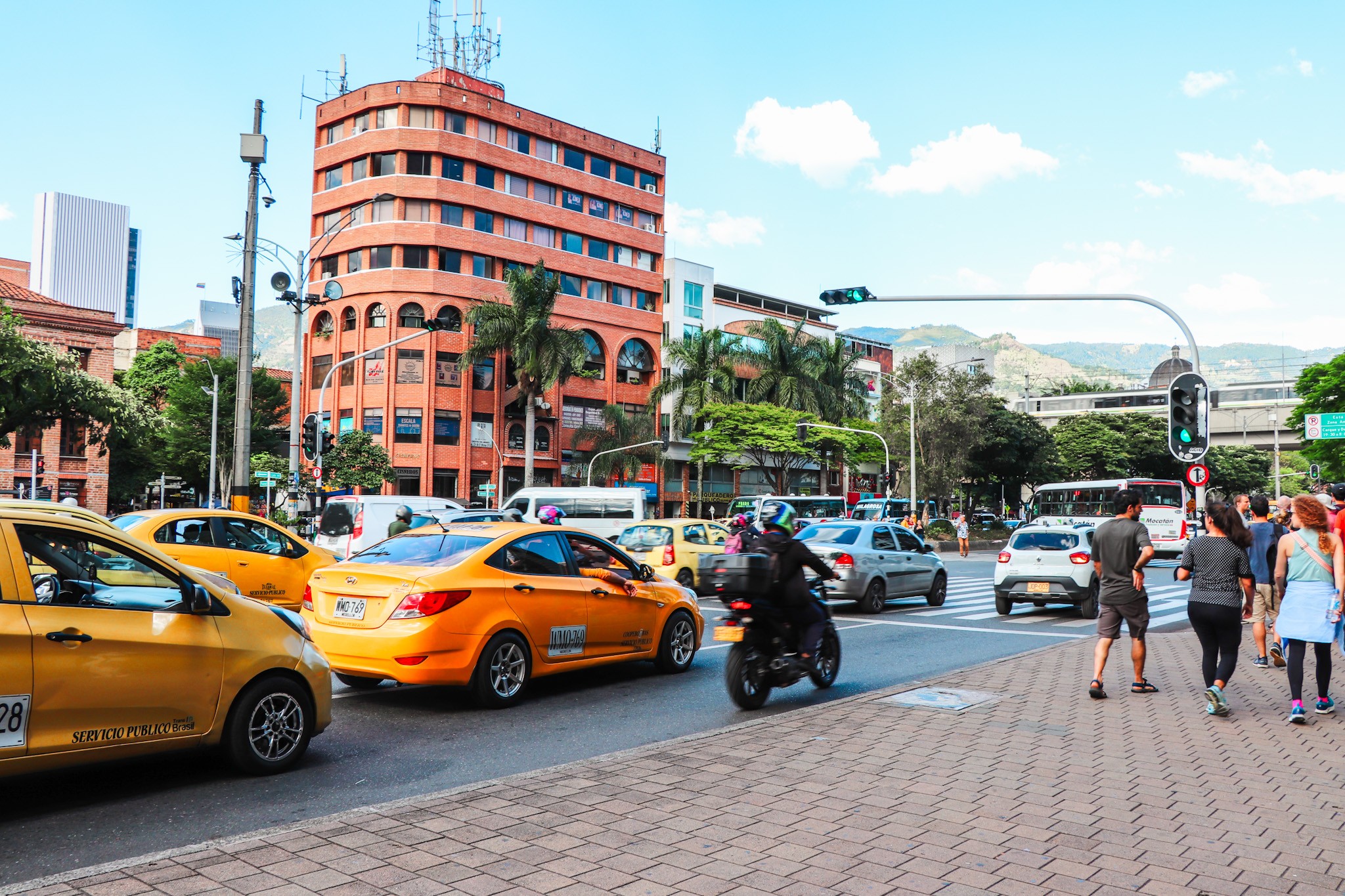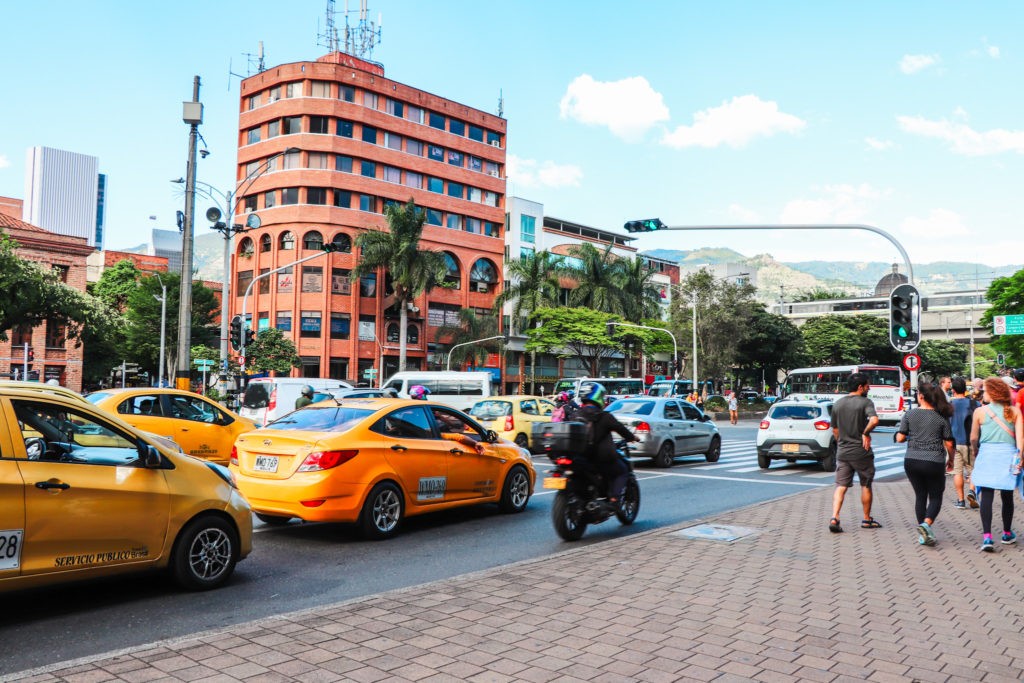 When is the best time to visit Medellin?
Medellin, also known as "the City of Eternal Spring" is a year-round destination, each season offering its unique charm. Expect temperatures between 15 and 28 throughout the year.
The most popular time to visit Medellin is during the dry season in January and March. When visiting Medellin between April and July it's still relatively dry and a good time to explore the city and enjoying outdoor events and festivals. Expect occasional rains, as its officially rainy season, however rainfall in Medellin is generally light and sporadic. So if you don't mind a few showers, this will be a good time to enjoy the city less crowded.
In case you want to visit Medellin between August and December be sure that during these days most rain will fall. It's still a good option, if you want to avoid crowds or are looking for a budget-friendly option, as prices for accommodations during this period are usually lower.
We've been to Medellin in August and the temperatures were very pleasant throughout the day and the cooler nights a welcoming gift after our visits to Cartagena, Santa Marta, Tayrona and Minca in North Colombia.
Average peak temperatures
What does it cost to visit Medellin?
Certainly, in comparison to other destinations in Colombia, Medellin, being a major city, tends to have a higher cost of living and can be relatively more expensive for travelers. When planning a trip to Medellin, your weekly budget can vary depending on your travel style. On the lower end, a budget-conscious traveler can expect to spend around 260 USD per week. This budget would include staying in budget accommodations, dining at local eateries, and using public transportation.
On the higher end, for those seeking a more luxurious experience with upscale accommodations, fine dining, and additional leisure activities, the weekly budget can go up to approximately 2100 USD.
Please keep in mind that these are approximate estimates and that travel costs can fluctuate based on factors like exchange rates, seasonality, and individual preferences (also the inflation was pretty high in Colombia in 2022). Additionally, flight prices are not included in these estimates, as they vary depending on your departure location and the time of booking. For the most current flight prices, it's advisable to check with reputable travel websites or agencies.