Istanbul, a city brimming with rich traditions, a vibrant cultural tapestry, delectable culinary delights, stunning architectural wonders, and some of the warmest and most welcoming locals you'll encounter. This sprawling metropolis is home to a staggering 15 million inhabitants and proudly straddles two continents: Europe and Asia, an embodiment of the unique bridge between cultures. Often hailed as a cosmopolitan haven, Istanbul celebrates diversity, allowing individuals to embrace their true selves. We've spent two days in Istanbul and explored the best things to do in this amazing city.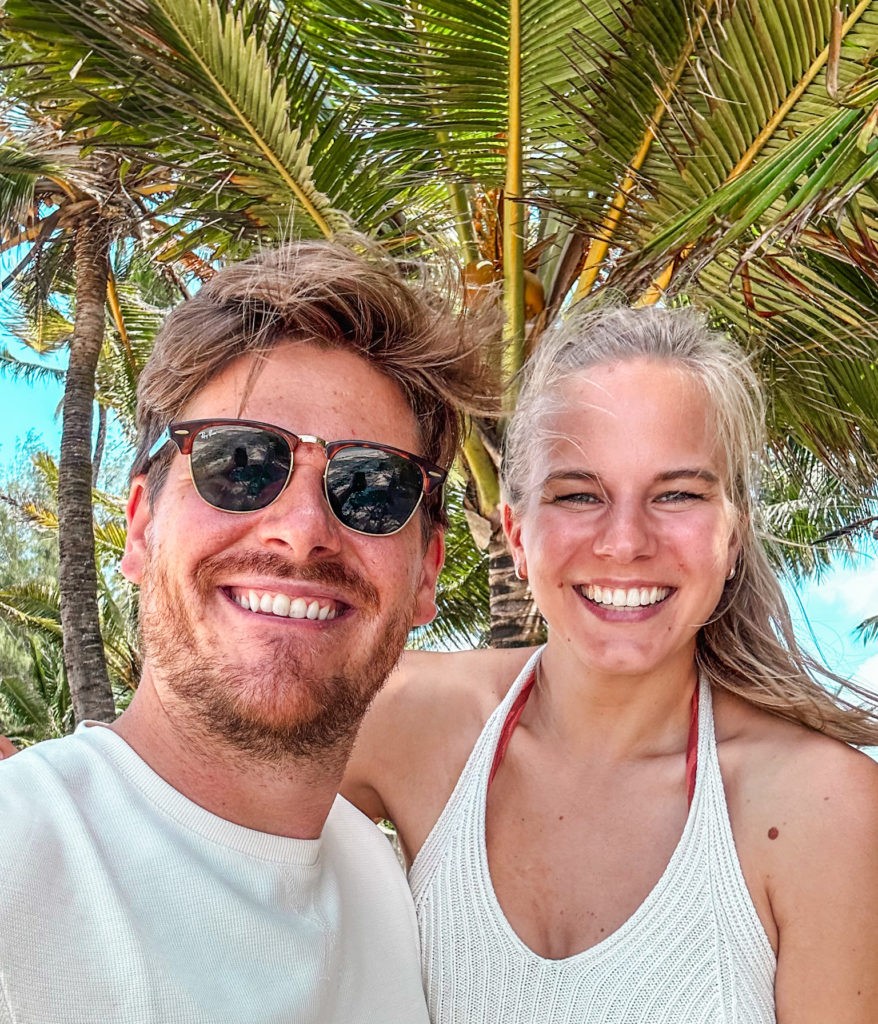 We hope you enjoy our travel stories, guides and tips! If so, please consider supporting our work.
5 Best Things To Do in Istanbul
For some reason we've never thought about visiting Istanbul anytime soon. However, as we were just finishing our Safari in Kenya and our plan was to travel to Colombia next we only had two options: Either fly for an unhealthy duration of 25+ hours or have a stopover in Istanbul. Hence, it goes without question that we decided to spend some time in Istanbul.
We were surprised about the beauty and rich culture of Istanbul, and even more about the welcoming and friendly people. There is a lot to see in the city, so we decided to pick the best things to do in Istanbul. For your trip to Istanbul, plan at least a full-day to visit the sights around the city.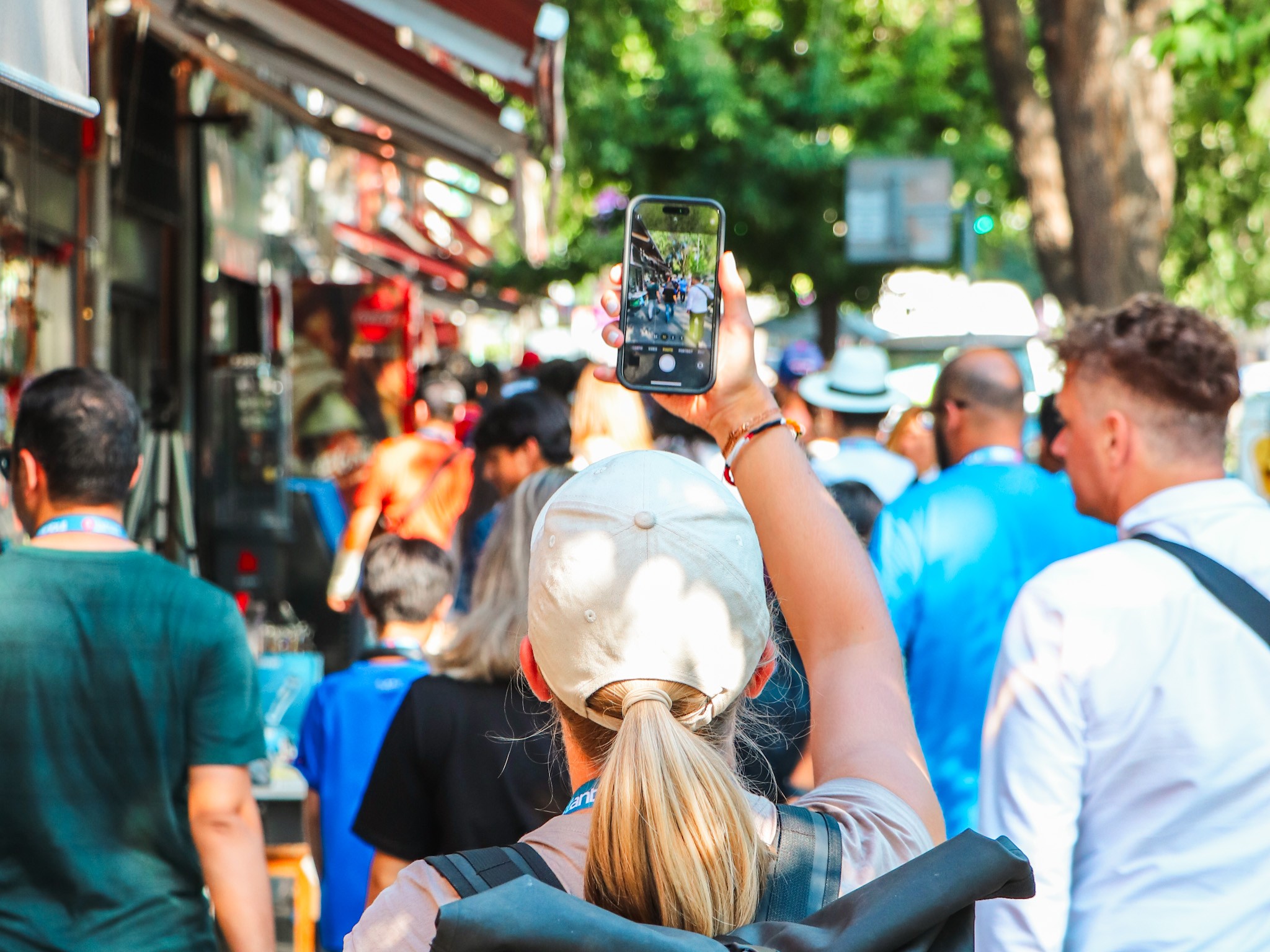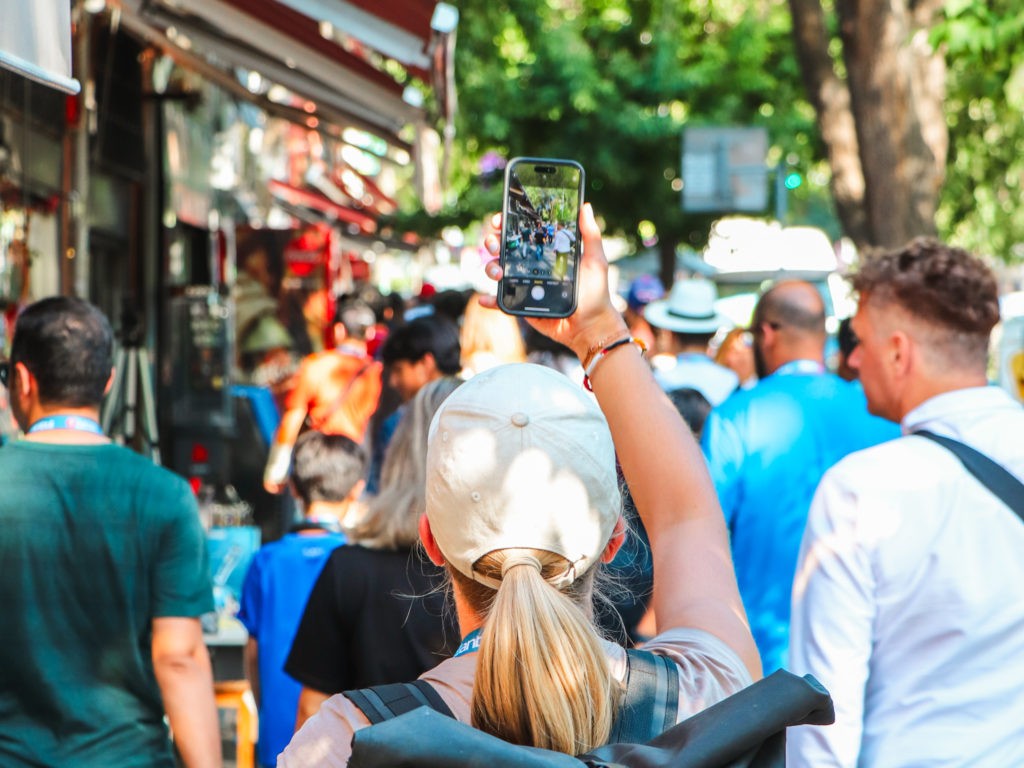 We've ordered the list of best things to do in Istanbul as an itinerary. That way you can easily walk the route in a day. Just start at the Istanbul University and end with the Hippodrome of Constantinople. In case you have a little more time, staying two to three days makes sense to ease out your itinerary and allow for some time to relax and enjoy the city vibes.
Save on Pinterest to read it later.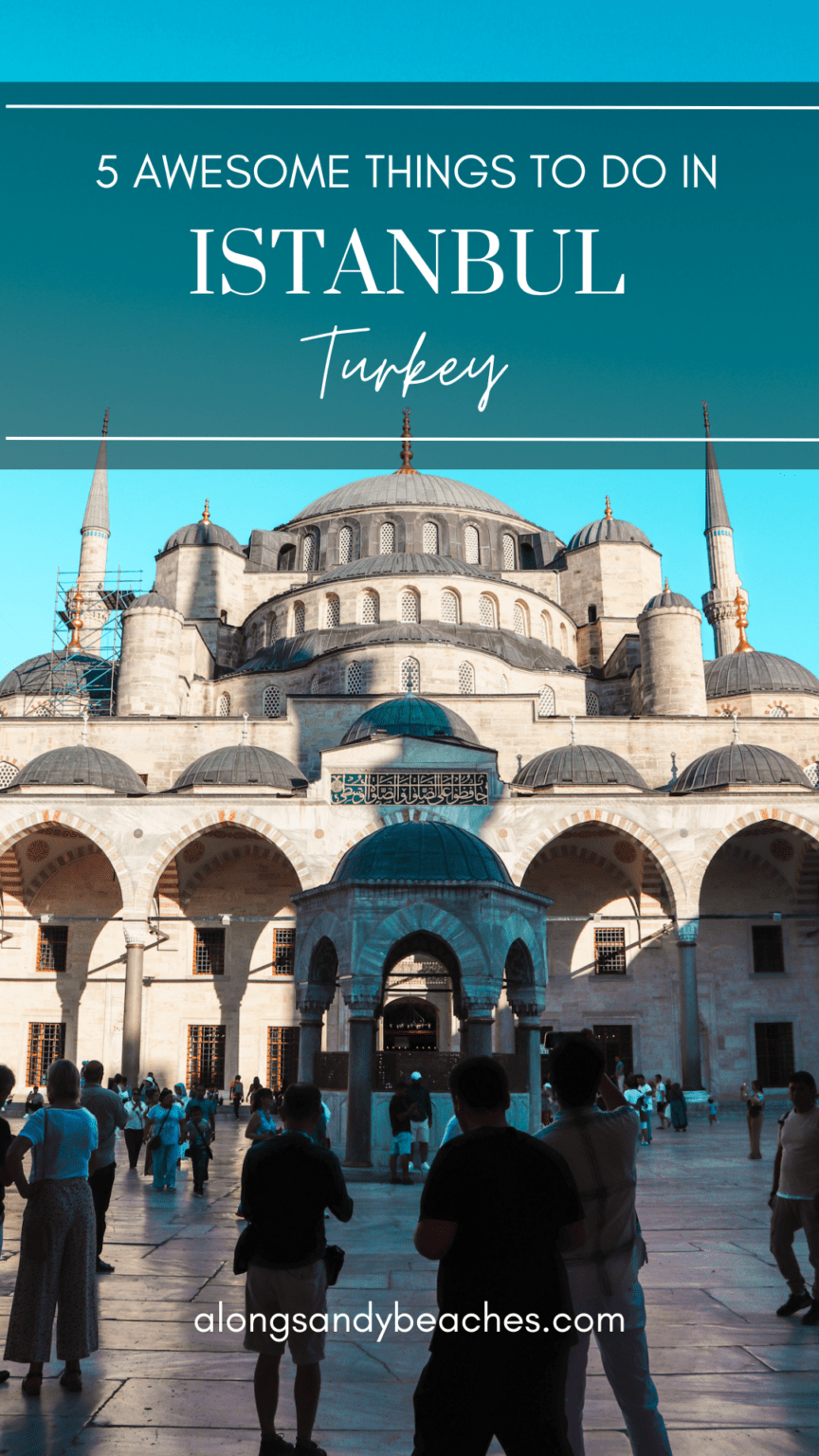 1. Istanbul University and Beyazit Square
Start your day at the Beyazit Square, a wide and beautiful place located directly in the heart of Istanbul's historic district. The Beyazit Square is home to the Istanbul University, one of Turkey's oldest educational institutions, as well as the Beyazit Mosque, a large and beautiful mosque that graced the cities skyline for centuries.
If you have time, visit the mosque free of charge, explore the nearby Istanbul Archaeology Museums or sit in one of the cafes, sip on traditional Turkish tea and watch the world go by. Once you're ready, head on to the Grand Bazaar right at the end of the square.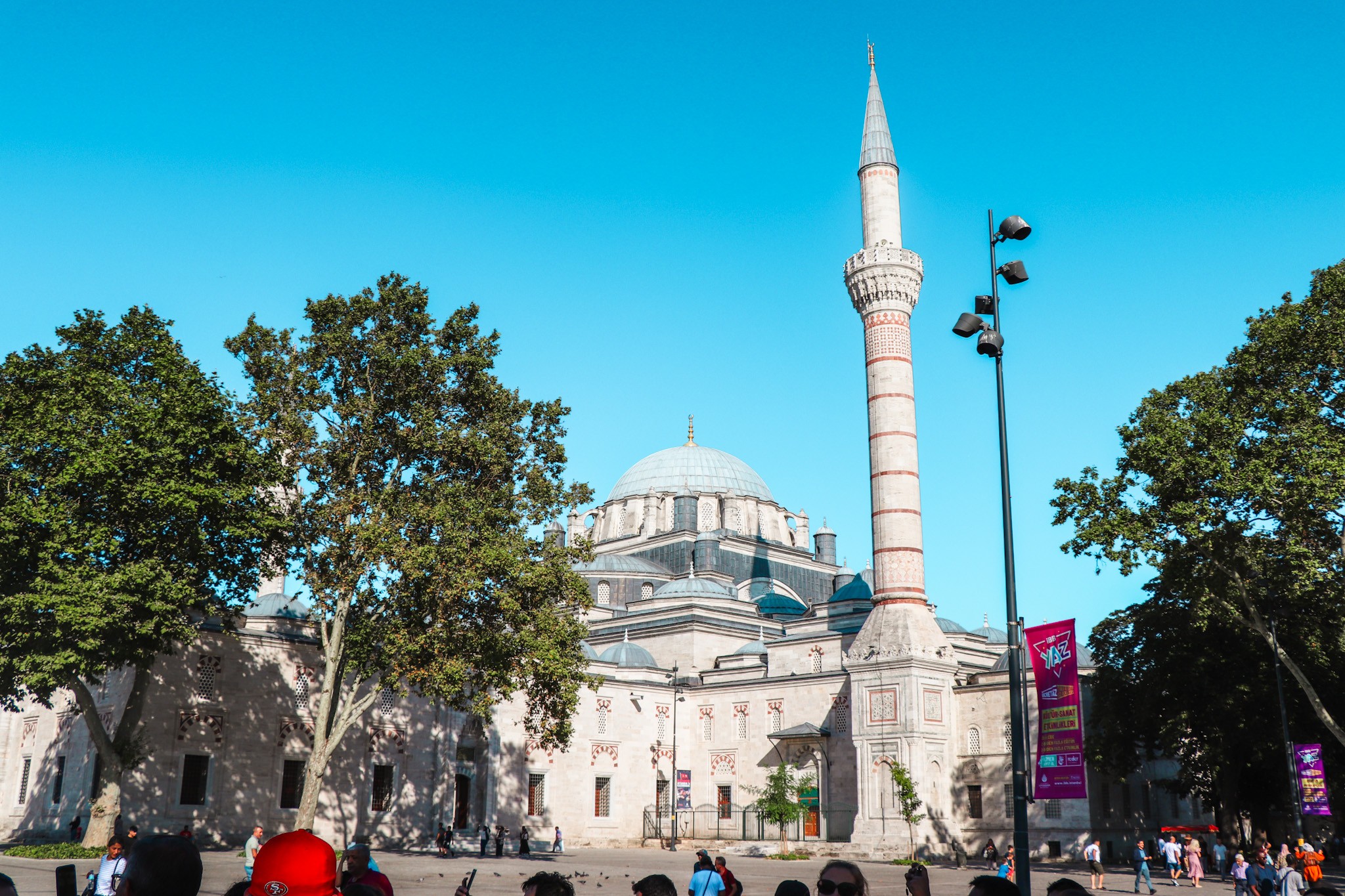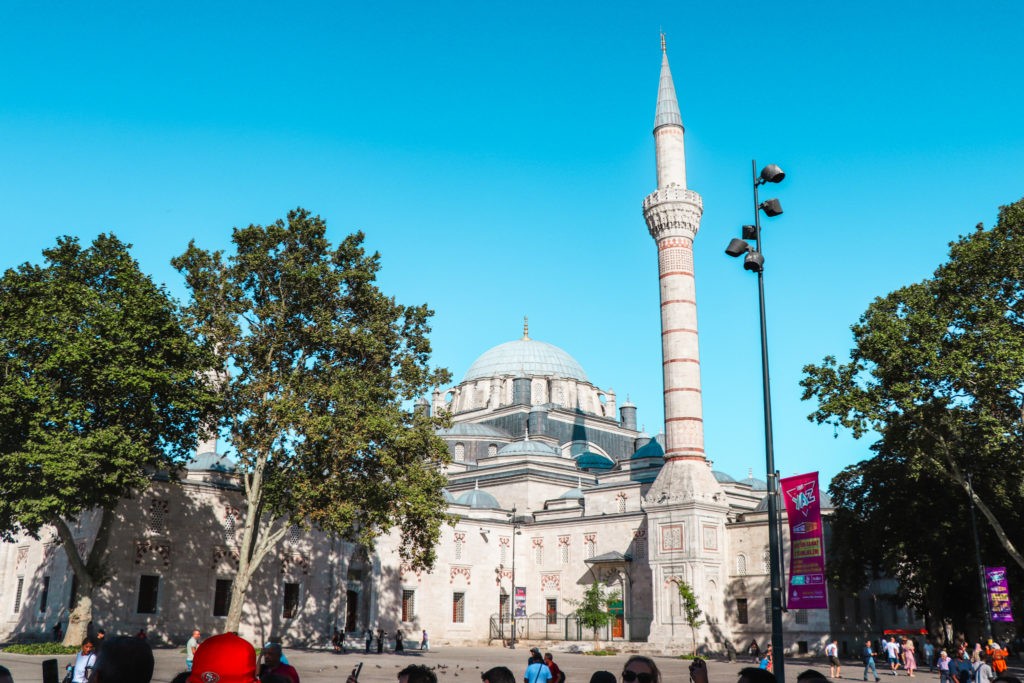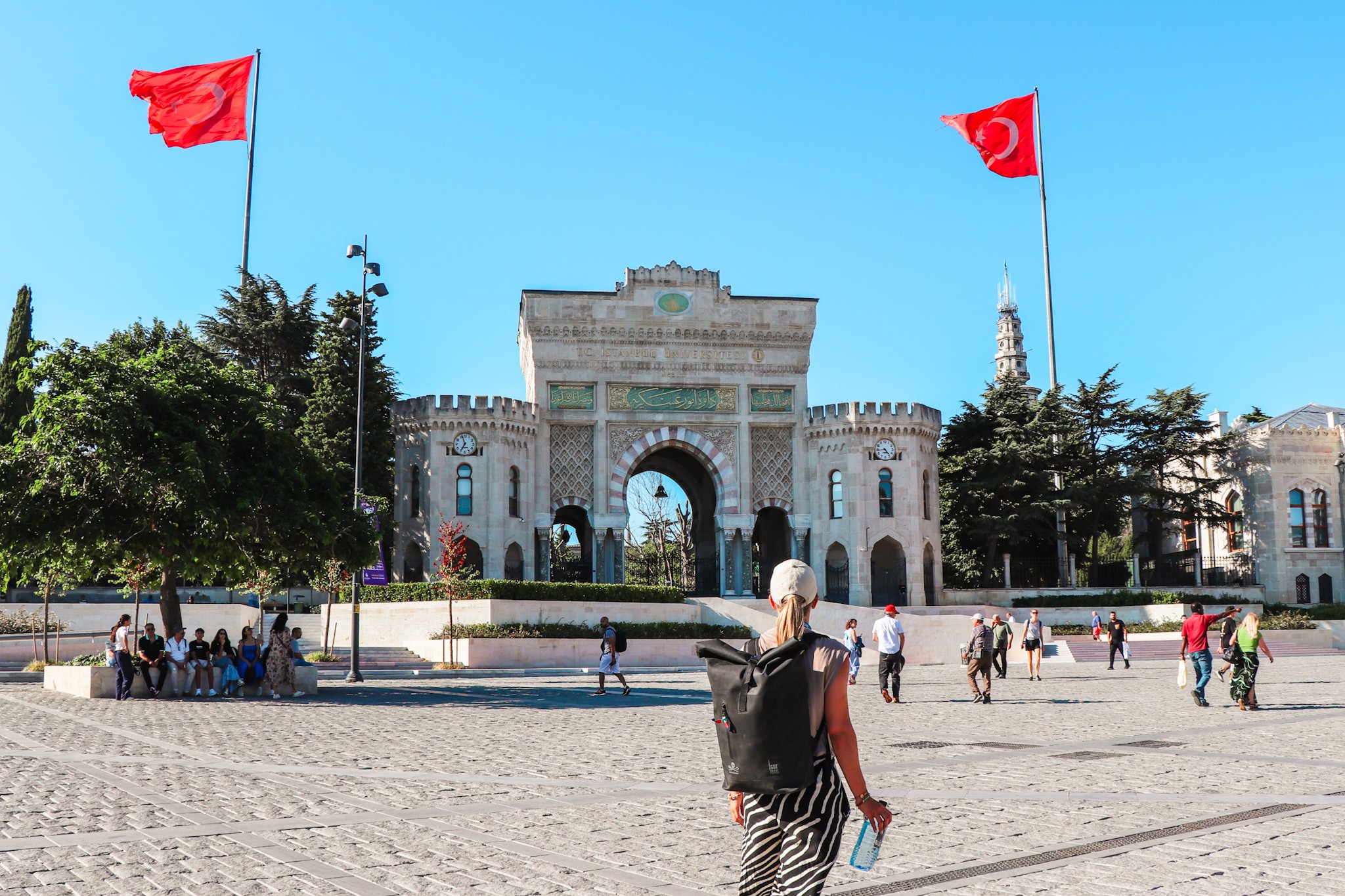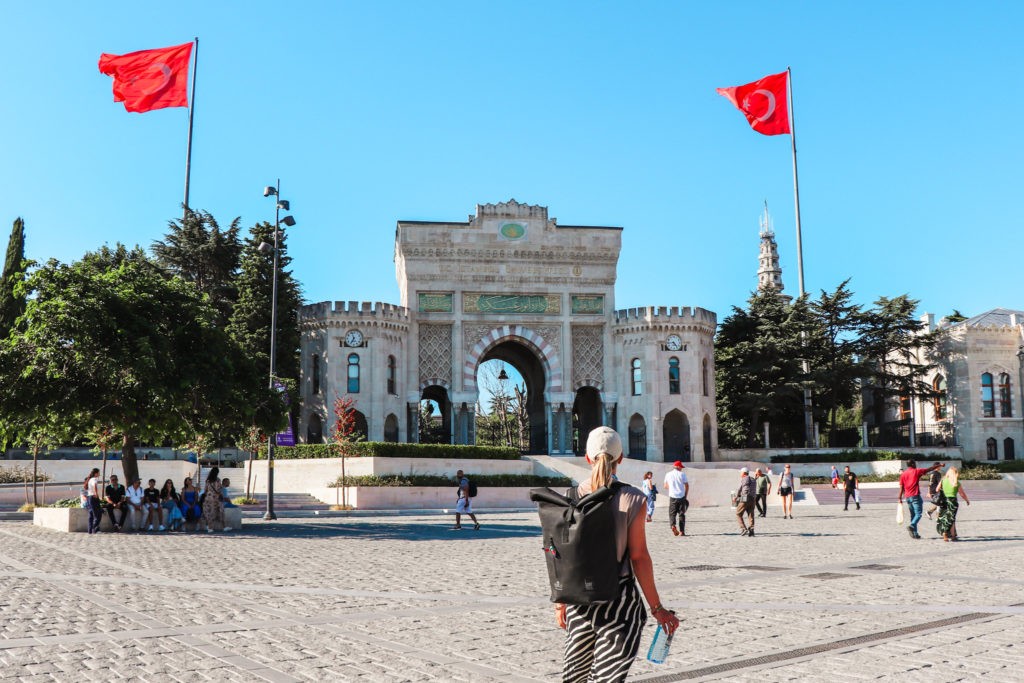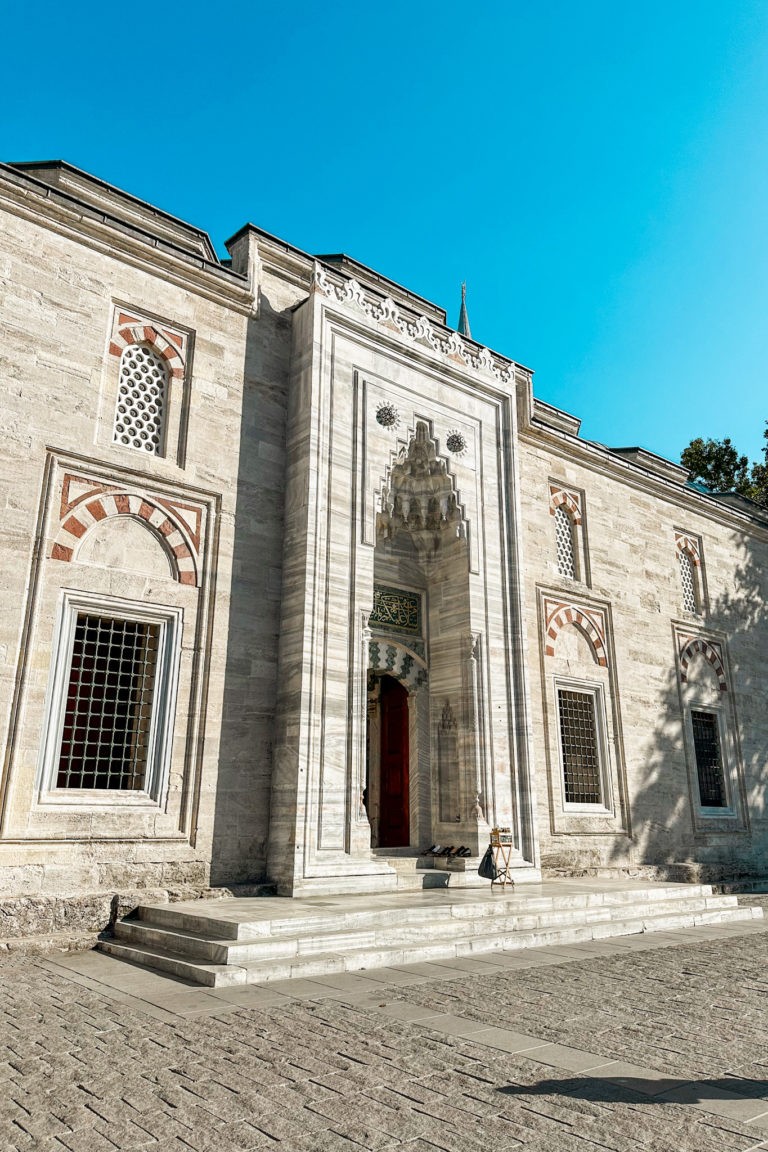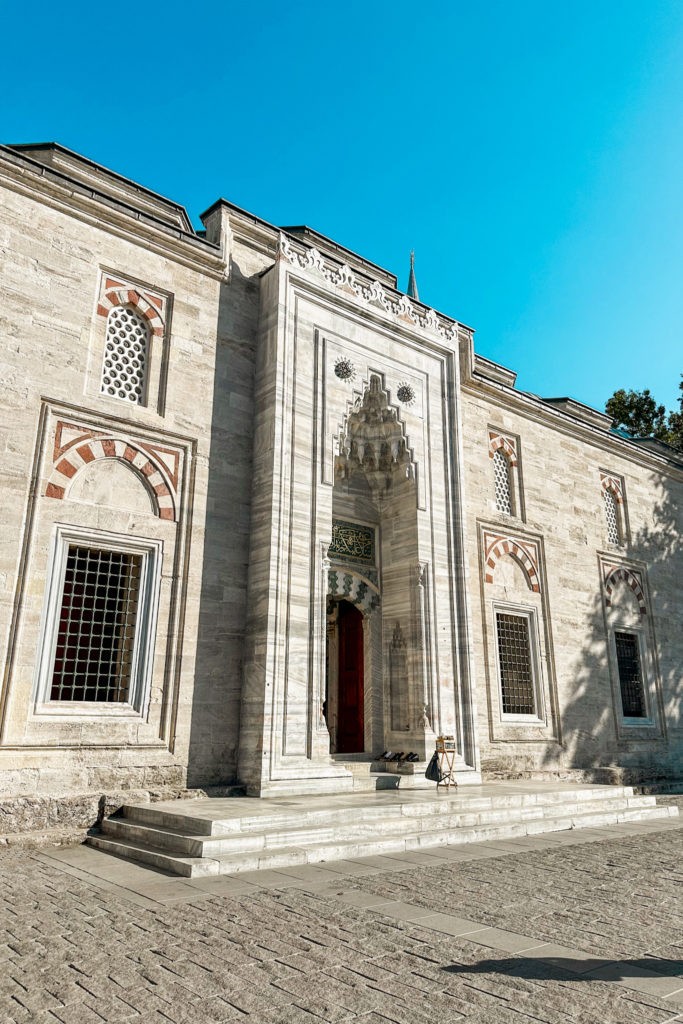 Directly located next to the Beyazit Square, the Grand Bazaar let's you experience the vibes of a Turkish bazaar. Along your journey to the Bazaar, you'll encounter charming bookstores and quaint shops, each offering a glimpse into Istanbul's authentic charm. Enjoy the vibes in the narrow streets, a small preview to what awaits as you reach the Grand Bazaar.
Once you are at the Grand Bazaar, stepping into this bustling labyrinth feels like entering a time capsule of rich history and vibrant commerce. With over 4,000 shops, the Grand Bazaar stands as one of the world's oldest and largest covered markets, with origins tracing back to the 15th century.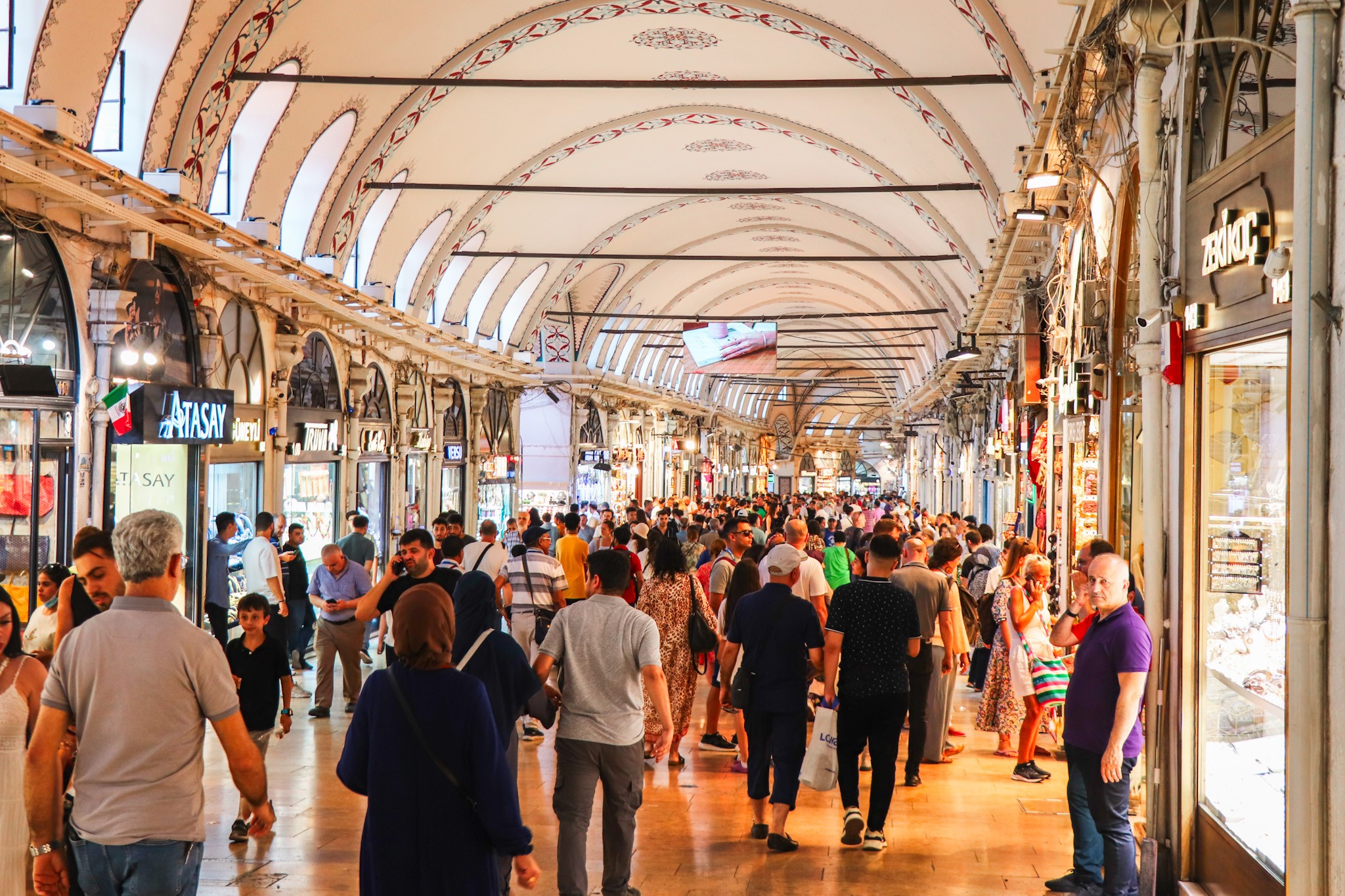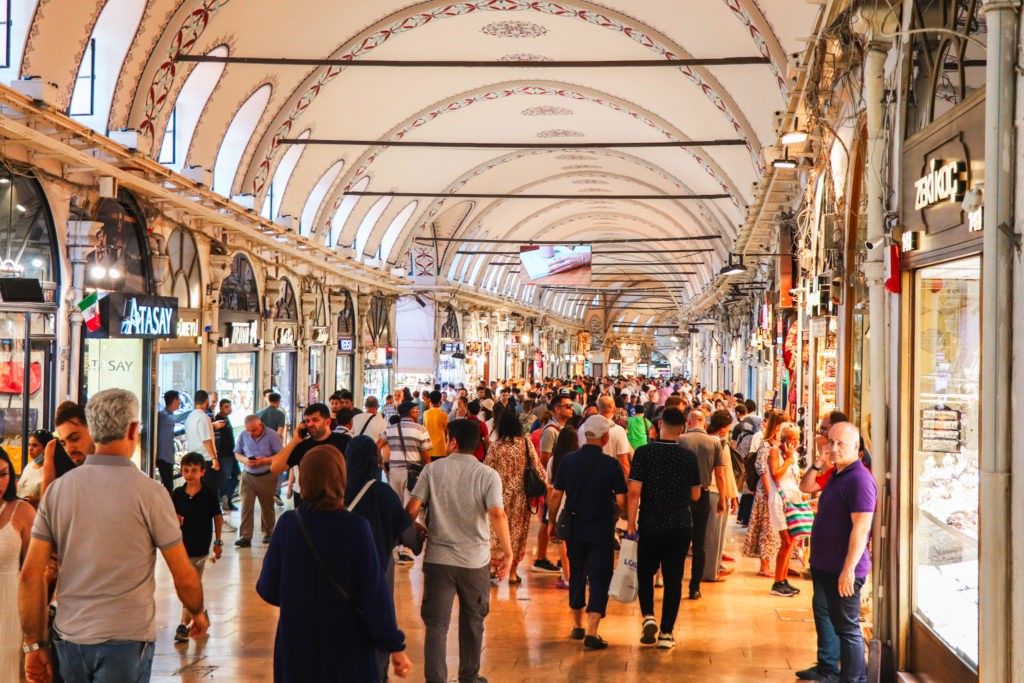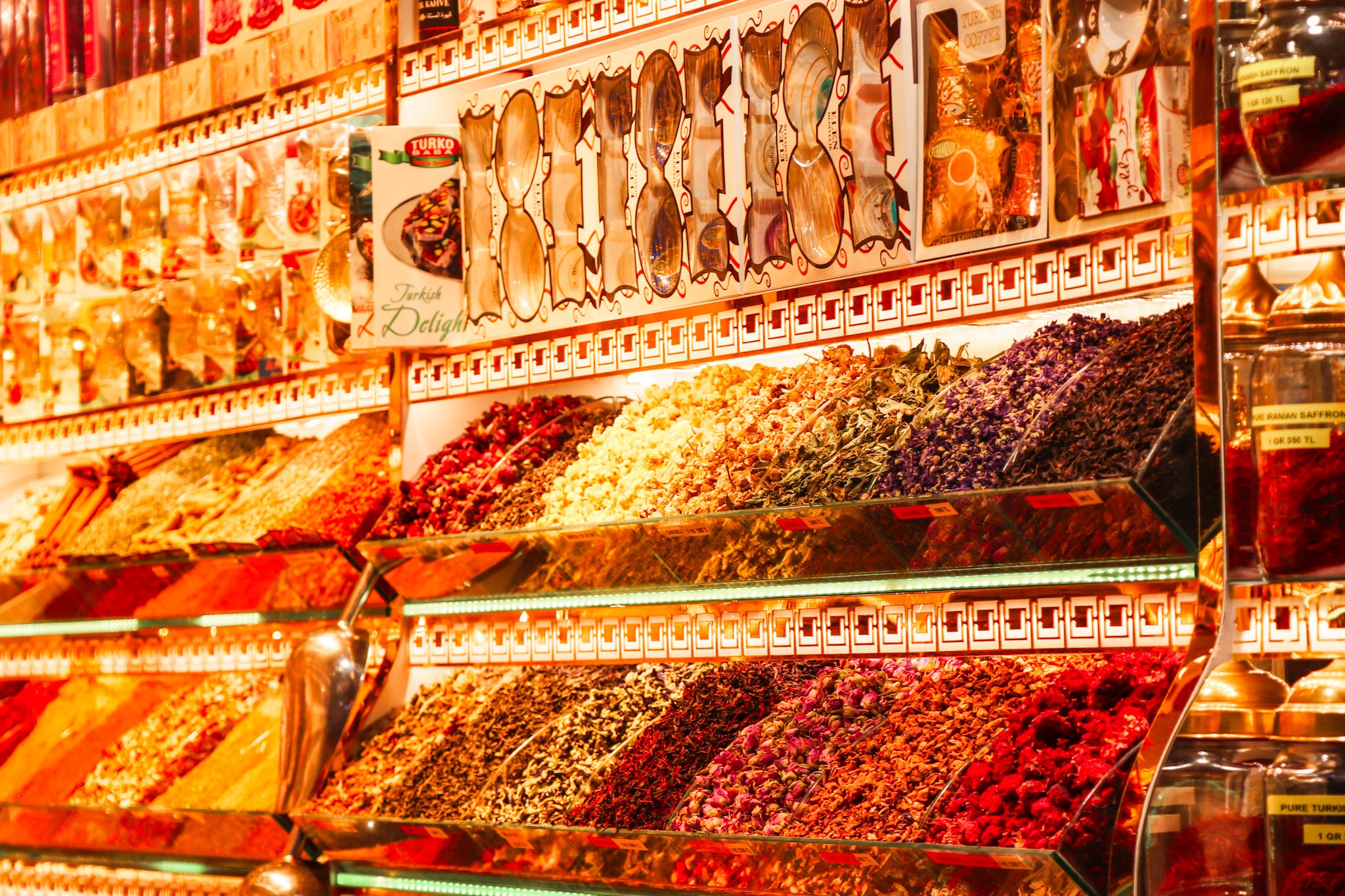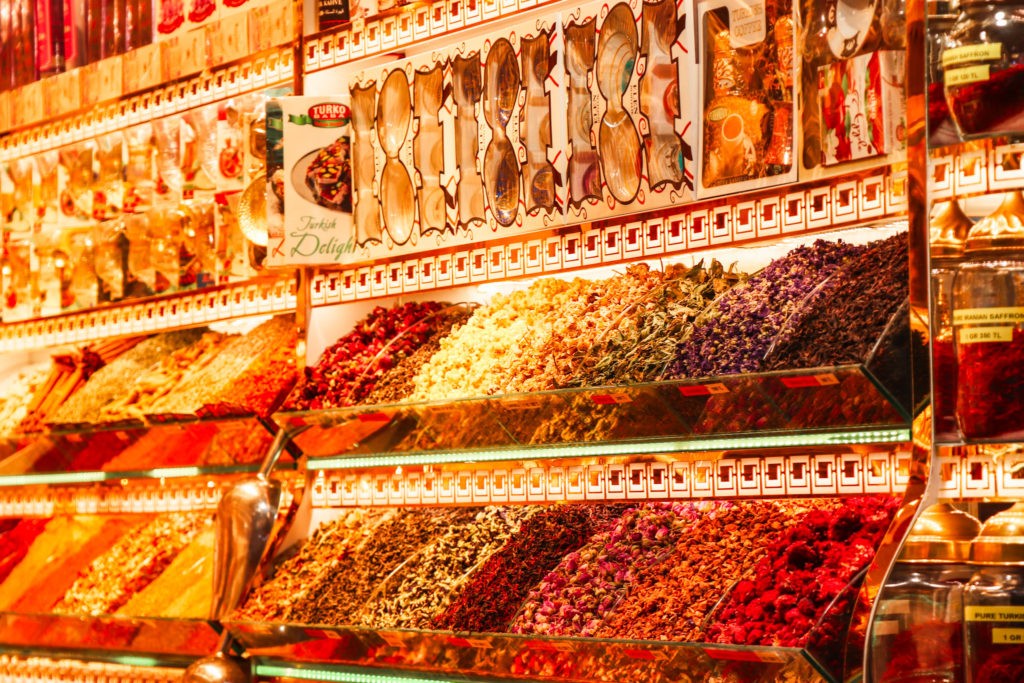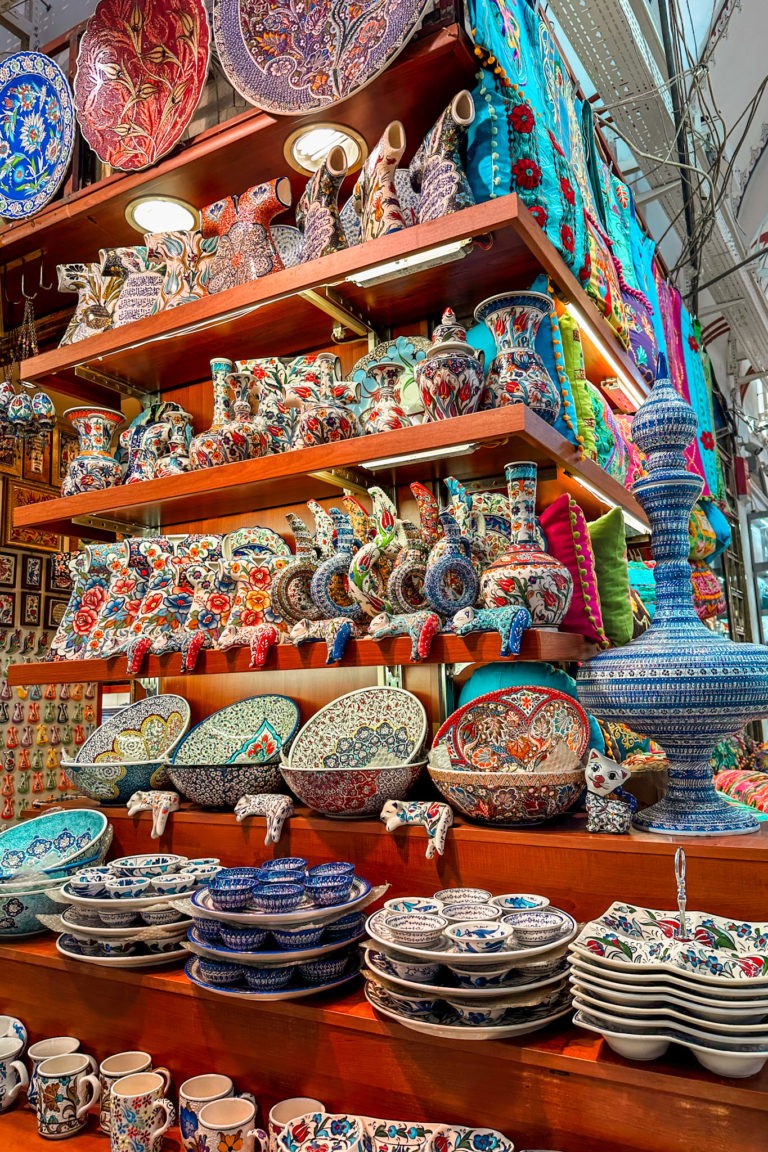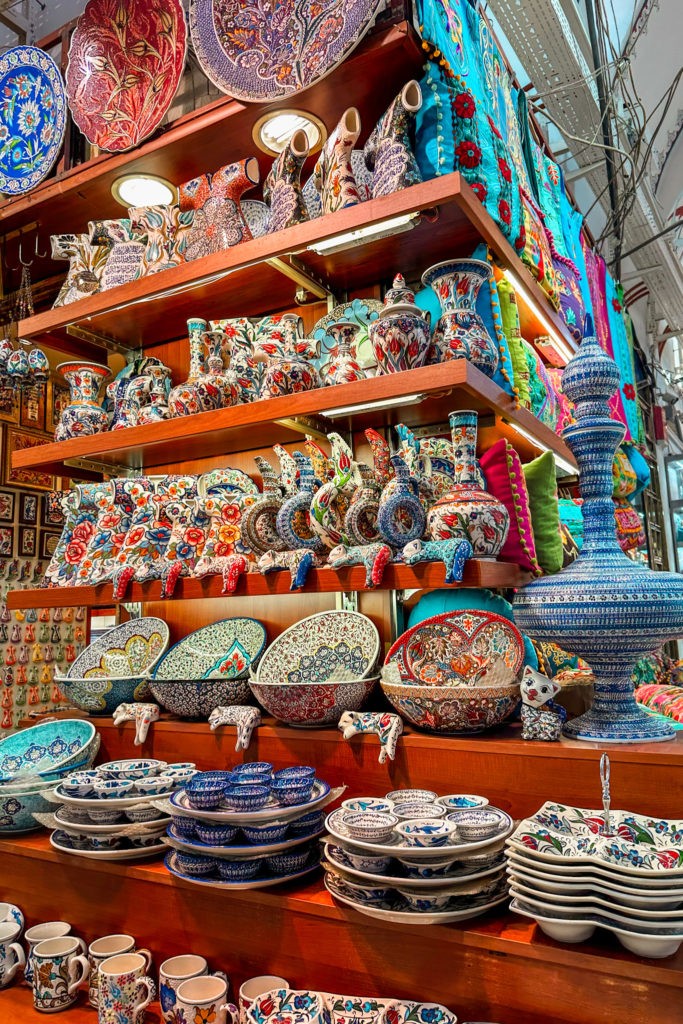 As you wander though the passageways, you'll notice shops selling almost everything a tourist could need. From finely crafted carpets, exquisite jewelry, aromatic spices to beautifully decorated ceramics and well-made handi-crafts. Make sure to sharpen your bargaining skills, as haggling is not just welcomed but sometimes even expected. It's an integral part of the Turkish culture.
You will find the Istanbul Grand Bazaar not far from the historic Sultanahmet Square, which is home to the Hagia Sophia and the Blue Mosque. As part of your Istanbul day tour, visit the Blue Mosque and Hagia Sophia after you've been to the Grand Bazaar as both are only a 10-minute walk away.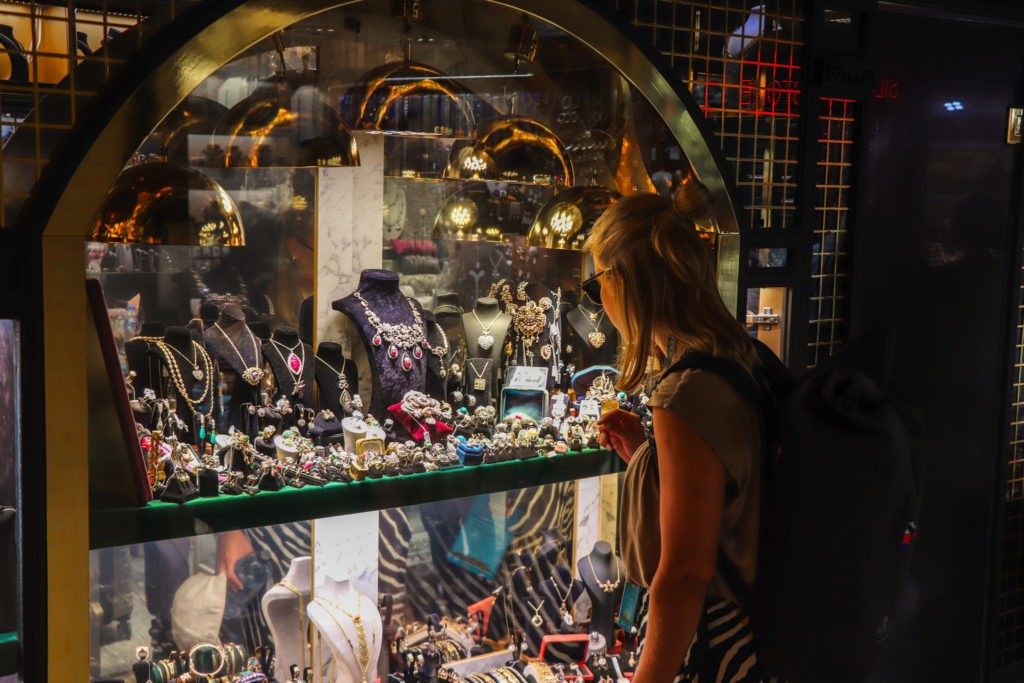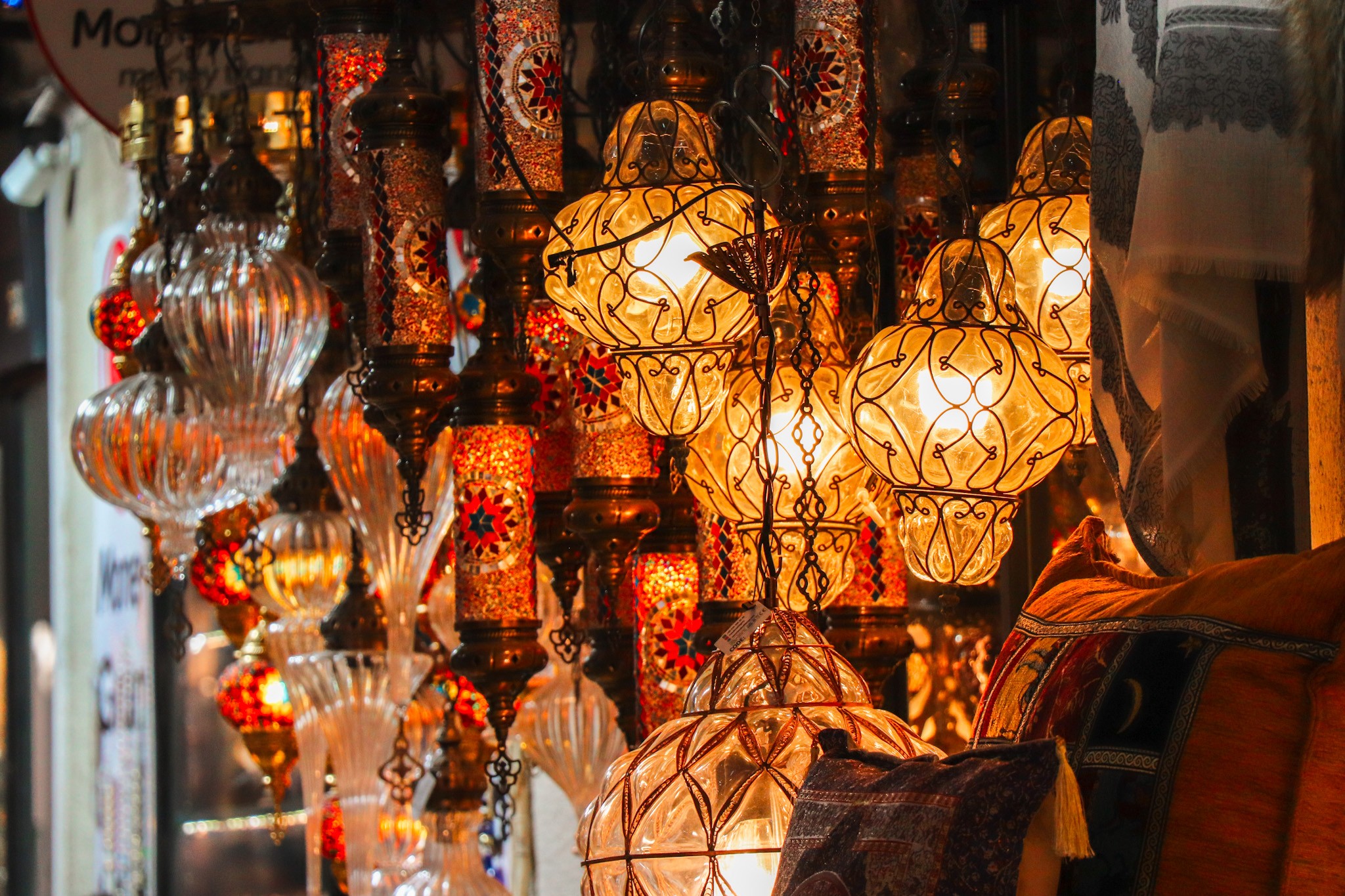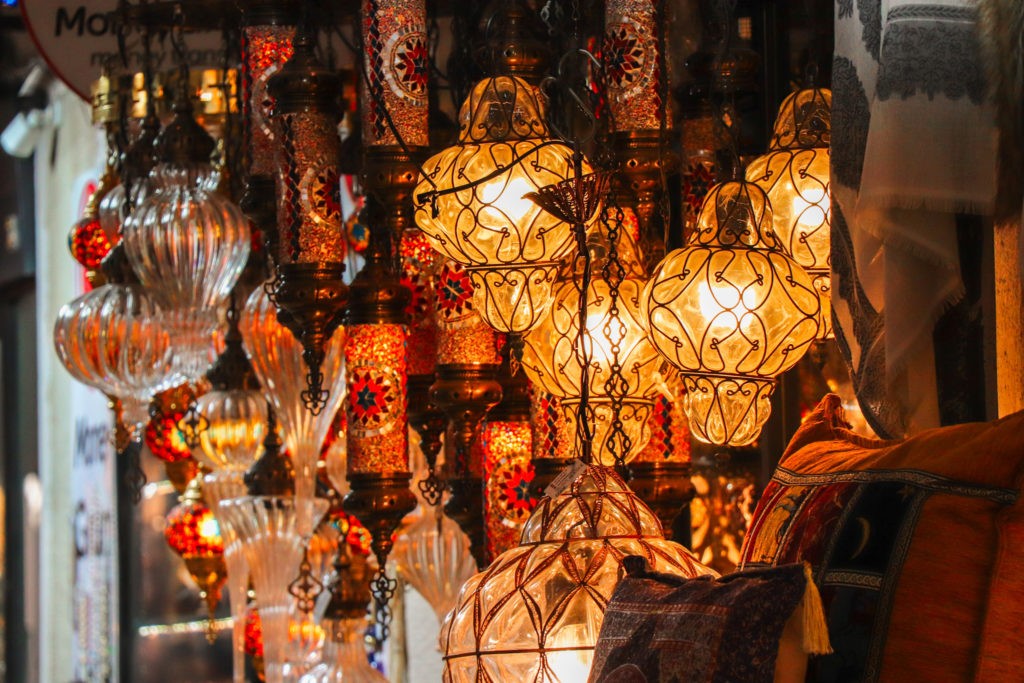 Hagia Sophia, an enduring symbol of Istanbul's intricate past, stands as an architectural wonder, encapsulating centuries of history and cultural transitions. Its roots trace back to the 6th century when it served as an Orthodox cathedral, before becoming an Ottoman mosque several centuries later. Today, Hagia Sophia is visited by thousands of tourists from all over the world, which makes it a must-see on every traveler's Istanbul itinerary.
Hagia Sophia is neighbour to the Blue Mosque, which makes it easy to visit as part of your Istanbul itinerary. Admission to Hagia Sophia is free and the mosque is open every day.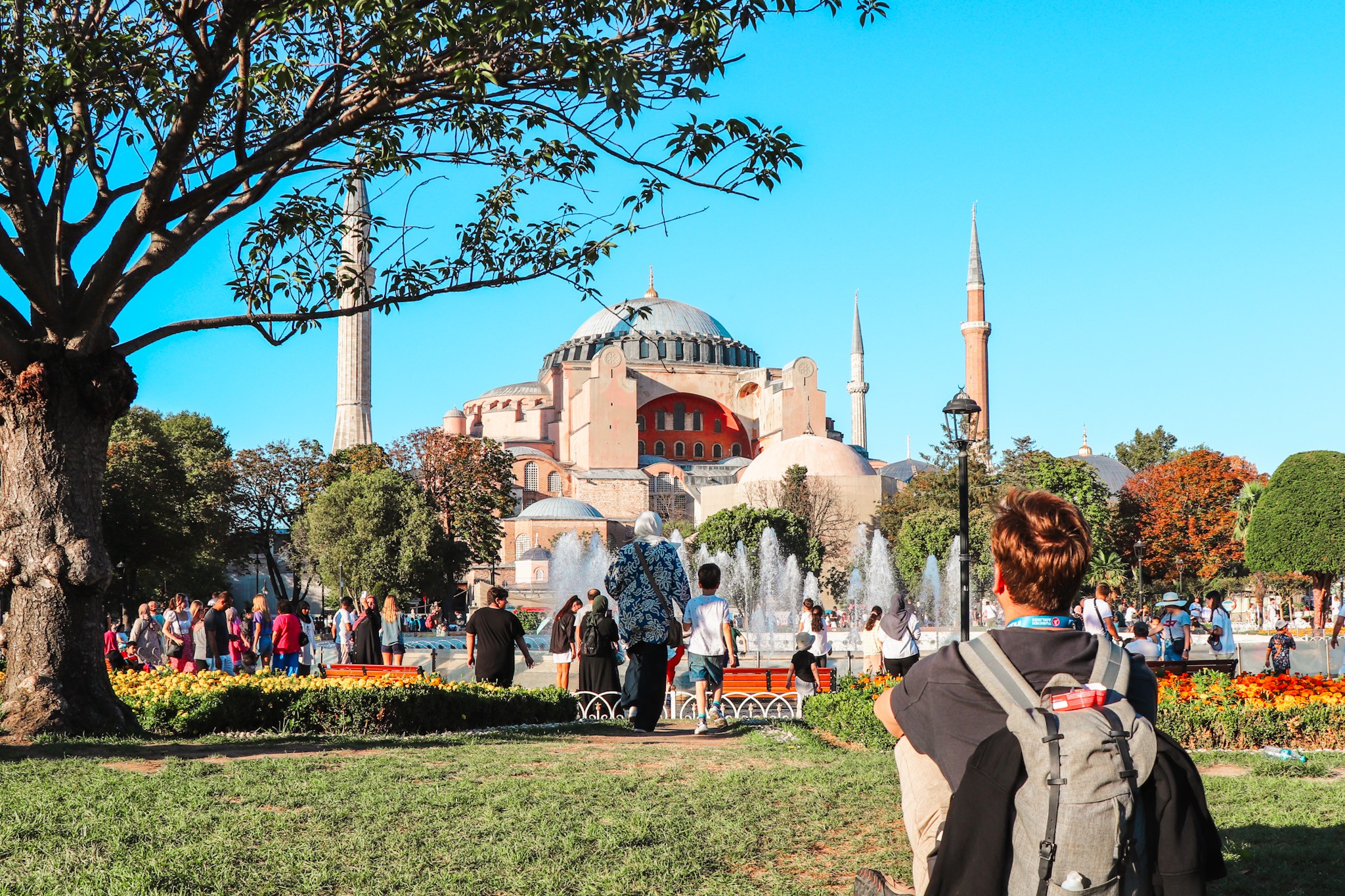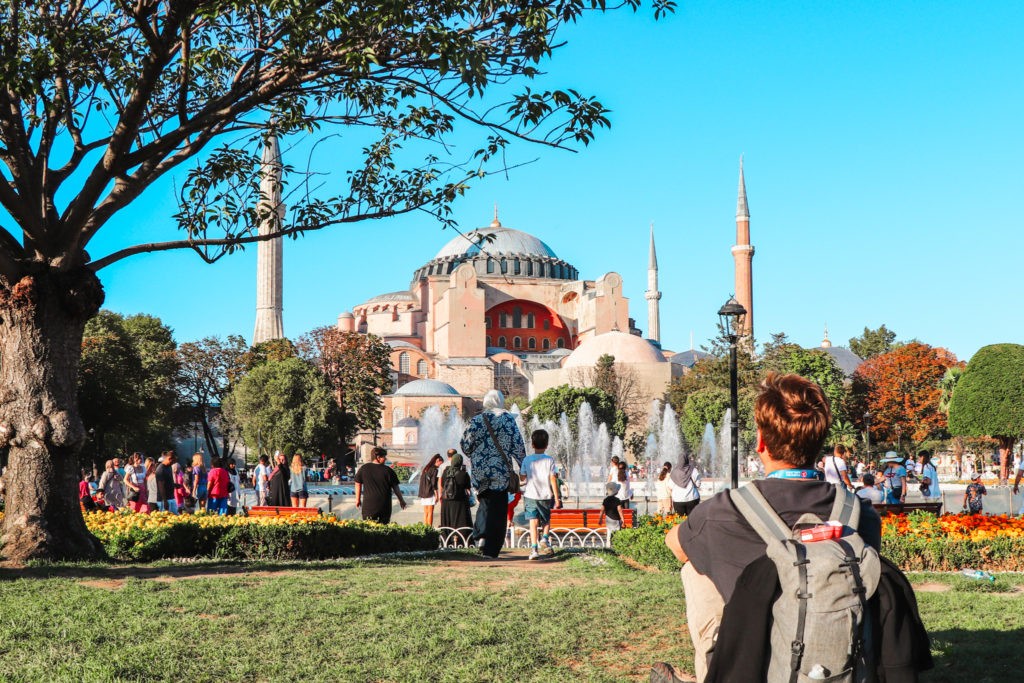 The Blue Mosque, also known as the Sultan Ahmed Mosque, is an iconic symbol of Istanbul's rich heritage, with its stunning blue tiles and elegant architecture. It's one of Istanbul's most iconic and cherished landmarks and an architectural masterpiece, adorned with striking blue tiles. So when you are planning the things to do in Istanbul, the Blue Mosque should undoubtedly be on your itinerary. 
Entrance to the mosque is free, but visitors must dress modestly, with appropriate attire available for borrowing for a small fee. Remember to remove your shoes before entering, respect prayer times, maintain a quiet demeanor, and exercise discretion when taking photographs. Don't forget to also visit the nearby Hagia Sophia, if you've missed it on your way to the Blue Mosque. If you're done, head outside the Blue Mosque and on to the Hippodrome of Constantinople.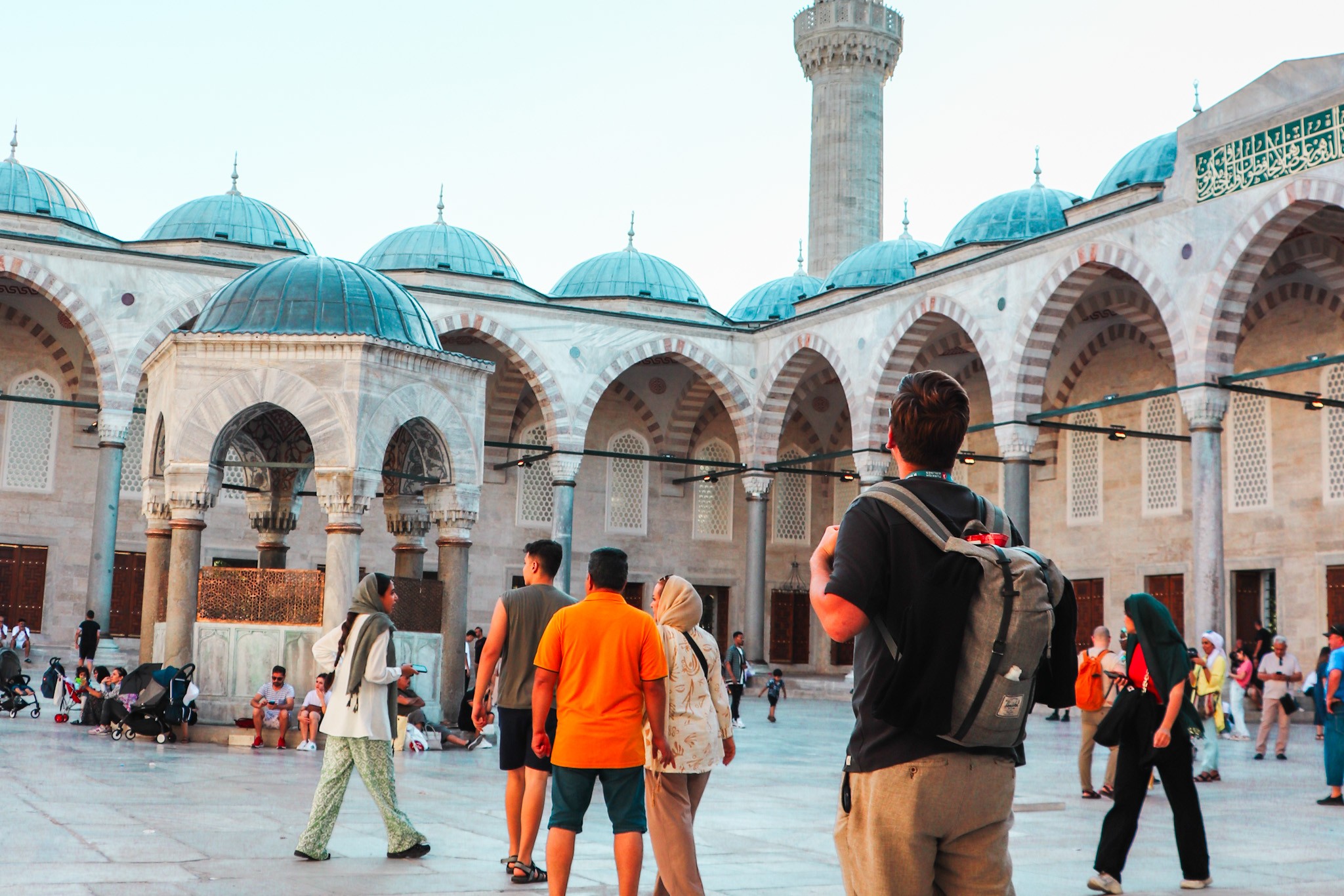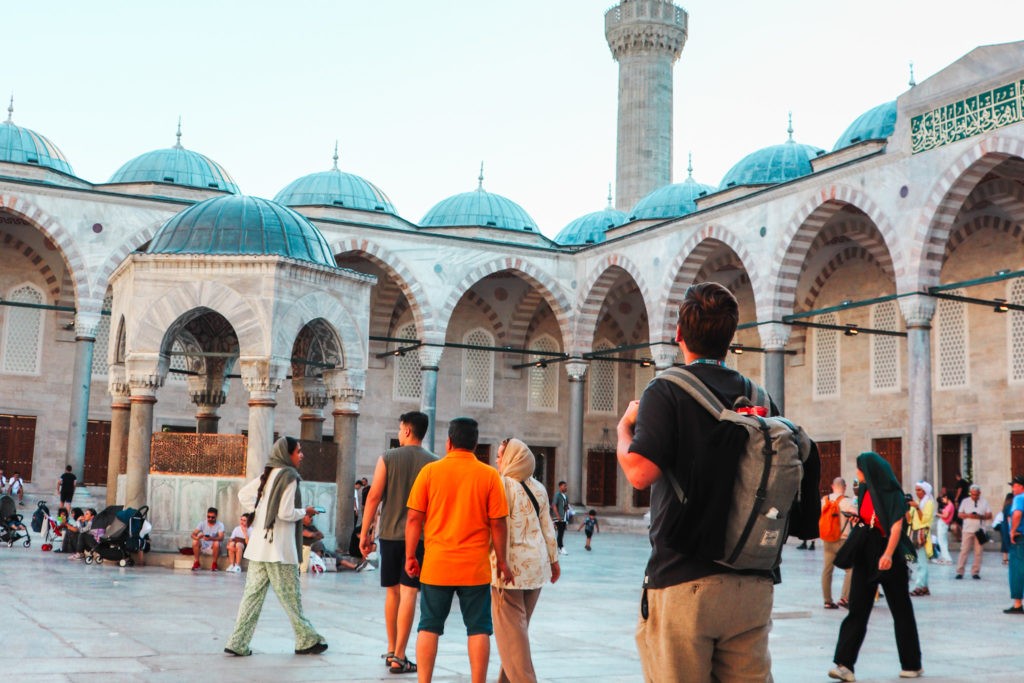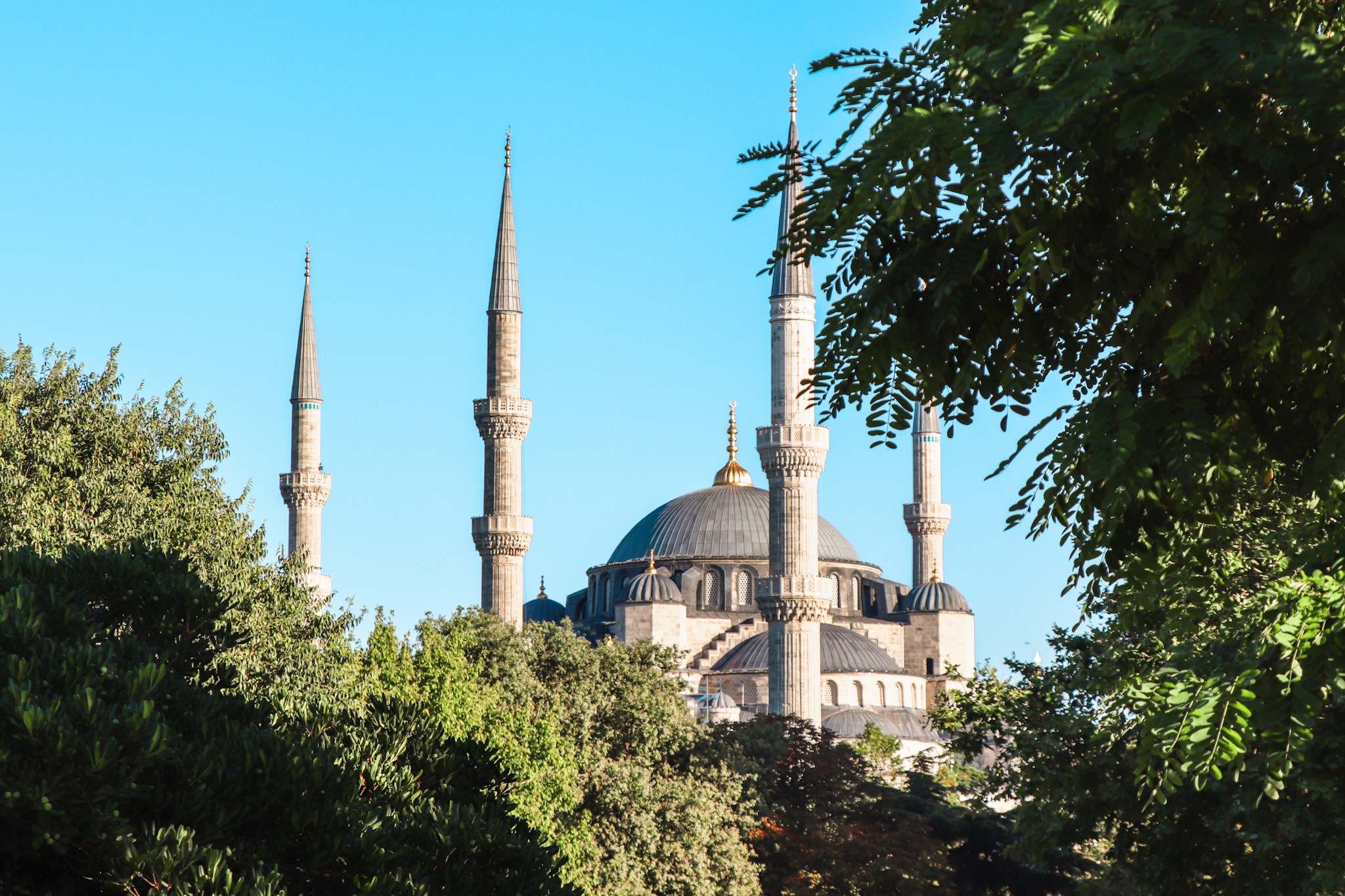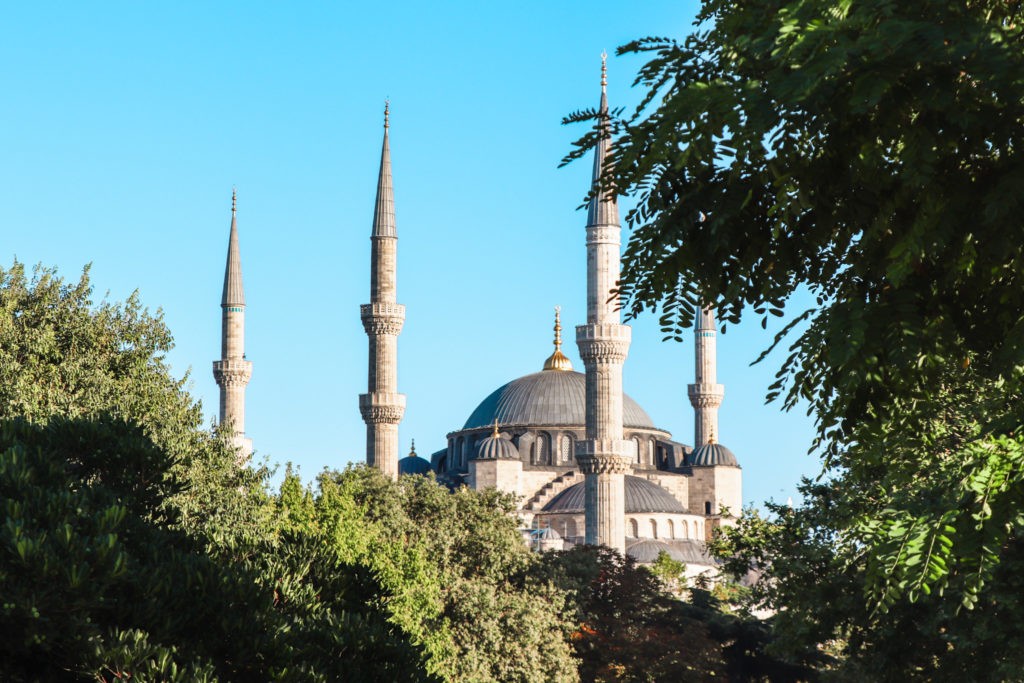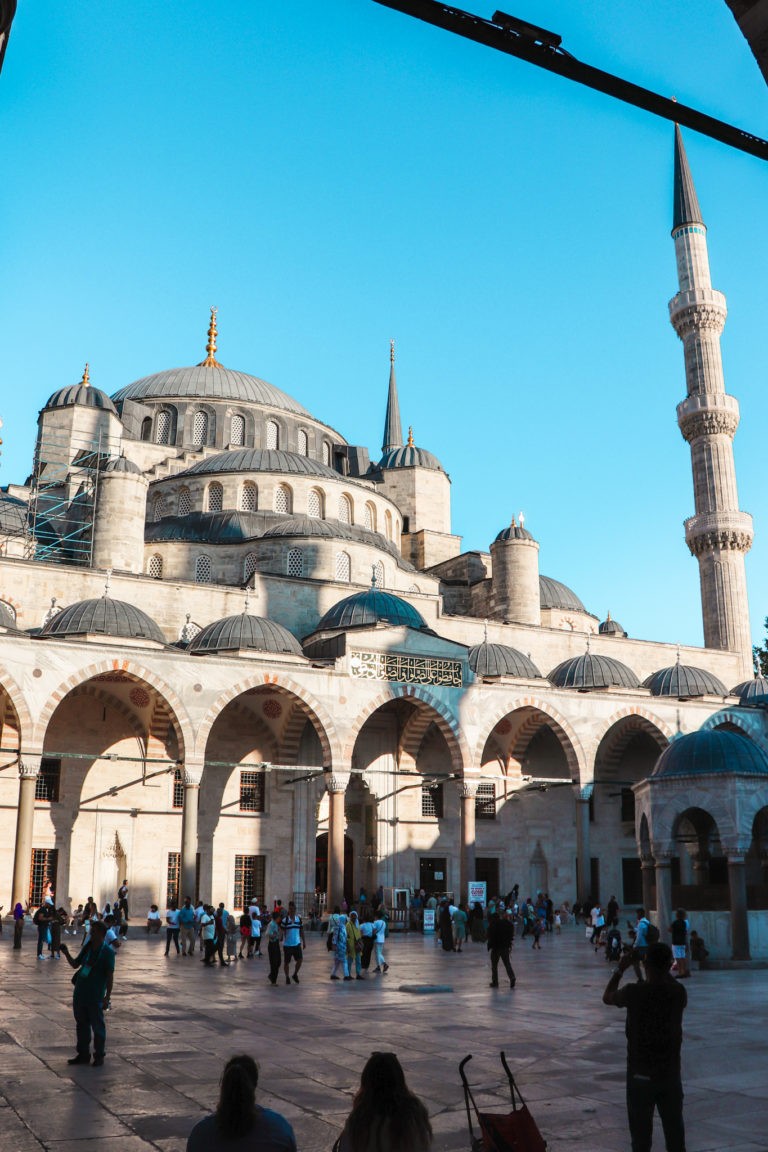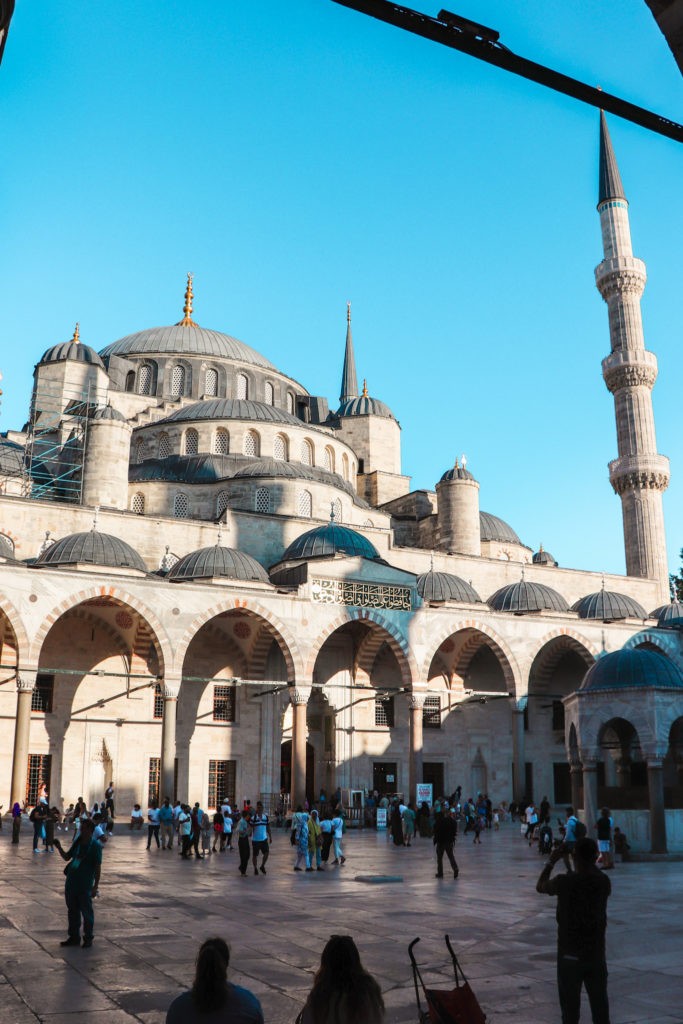 5. Hippodrome of Constantinople
Once you've finished visiting the Blue Mosque, take a quick 5-minute walk to the Hippodrome of Constantinople.
The Hippodrome of Constantinople is an ancient chariot racing stadium that once stood as the epicenter of Byzantine entertainment and political life. Yes, this place was a racing stadium once, even though today you would never recognize it as such. Still, as you explore the Hippodrome, you'll encounter several remarkable landmarks that have stood the test of time.
The Column of Constantine, an imposing stone monument, serves as a testament to the city's founder, Emperor Constantine the Great. Nearby, the Egyptian Obelisk, an ancient Egyptian artifact transported to Constantinople, rises high into the sky, adorned with hieroglyphs that tell a story of a distant civilization. The Serpentine Column, a winding bronze sculpture, offers a unique and artistic perspective on the past, while the Obelisk of Theodosius stands tall with its intricately carved base. To add a touch of elegance to the square, don't miss the ornate German Fountain, a gift from Kaiser Wilhelm II to Sultan Abdulhamid II.
Once you're done visiting the Hippodrome of Constantinople you can end your day with a nice dinner in one of the nearby restaurants.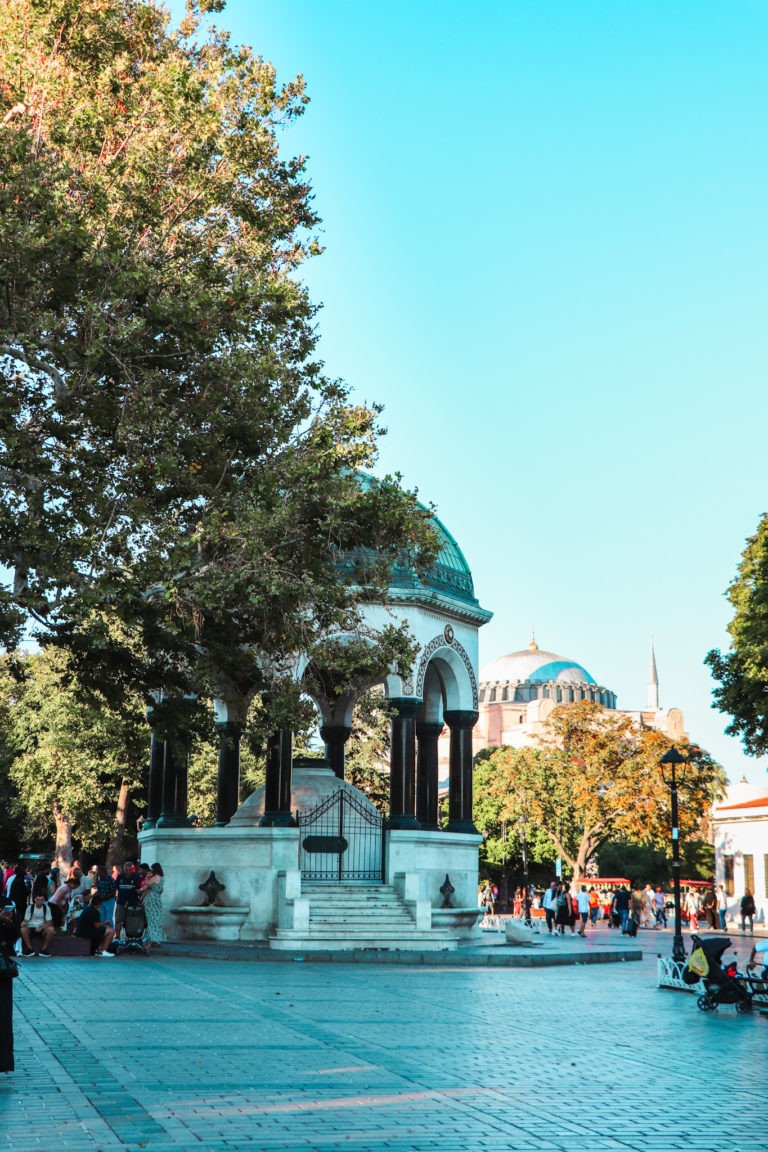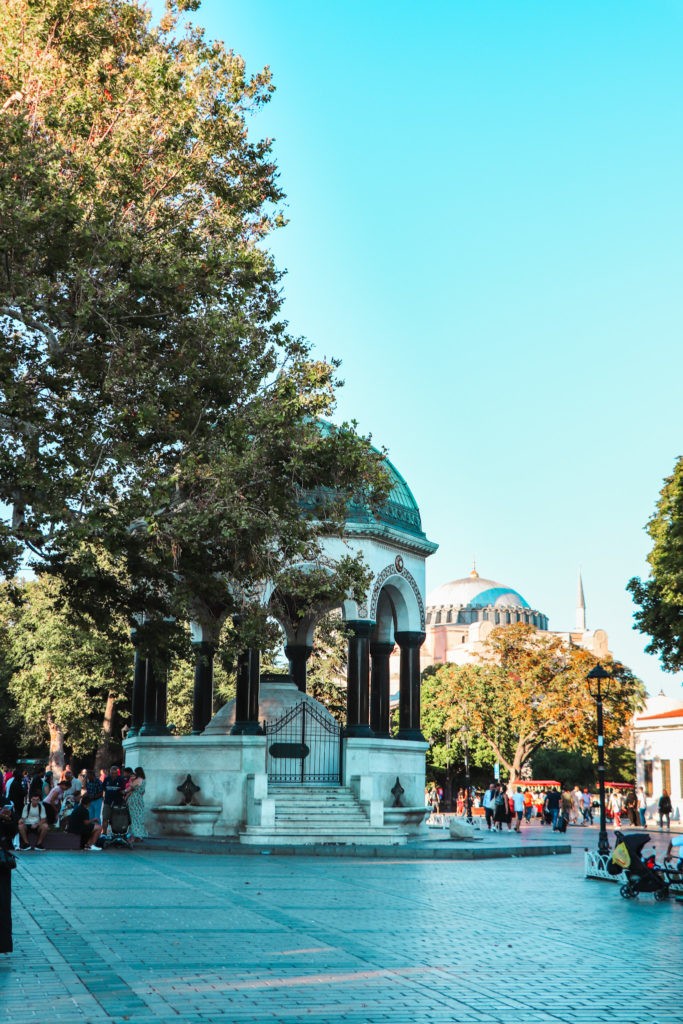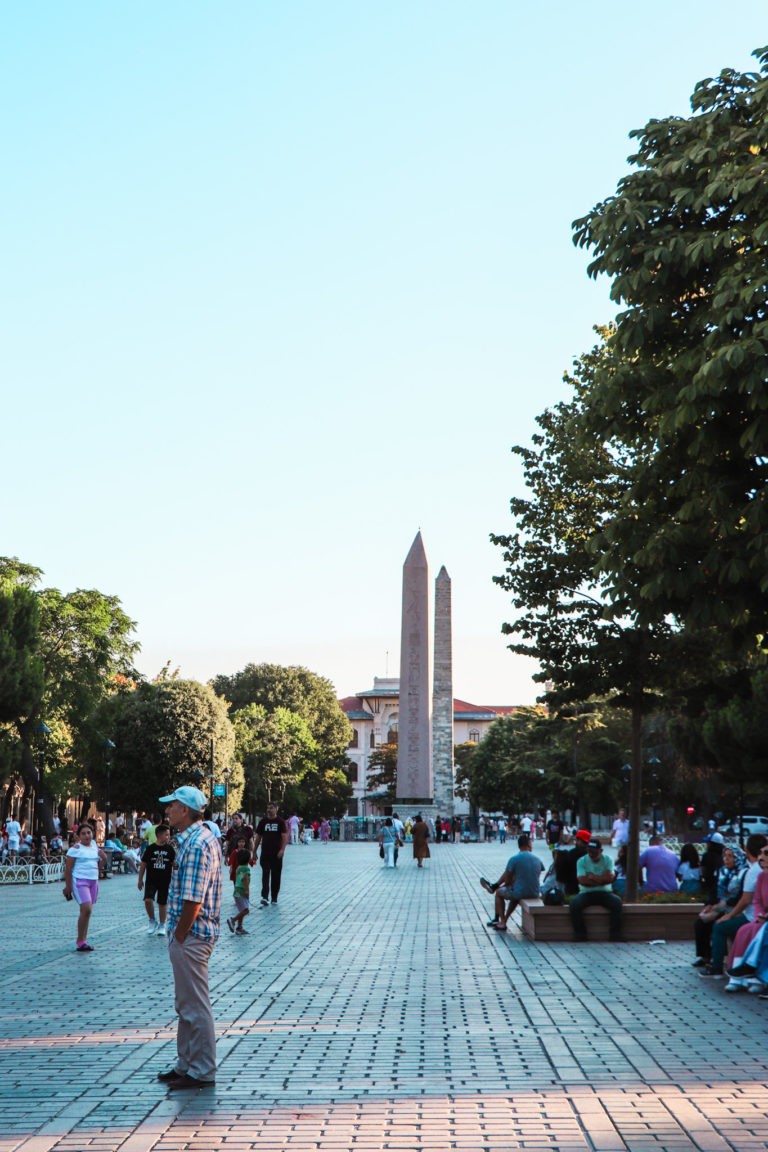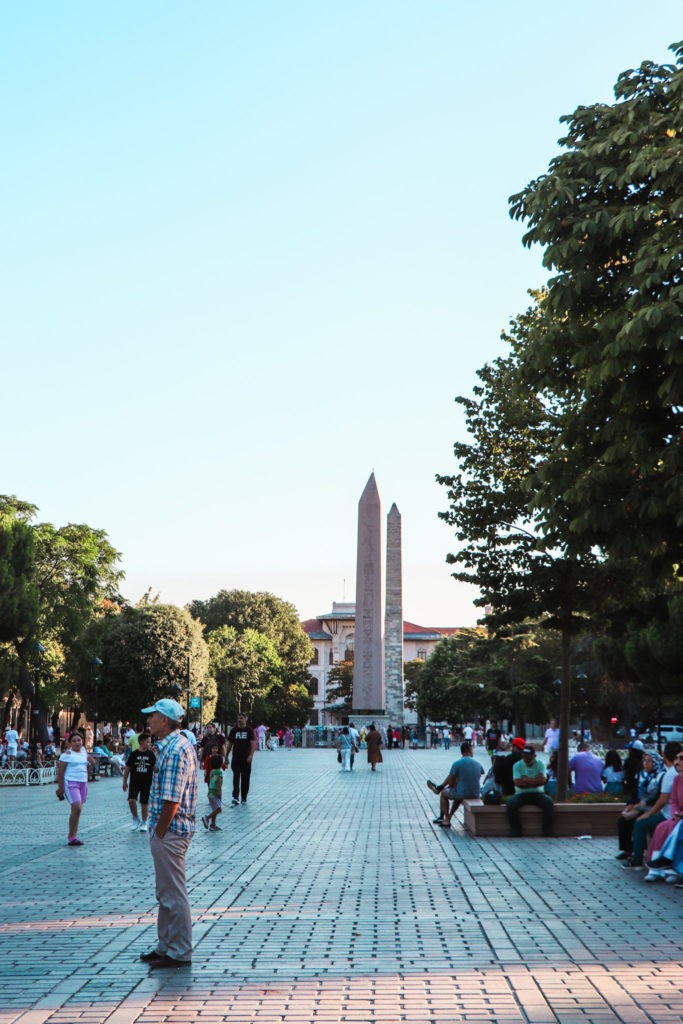 Most tourists arrive to Istanbul by plane. The Istanbul Airport, known as Istanbul Havalimani, is one of the most modern airports in the world. When the airport was opened in 2019 it quickly became an international hub due to it's advantageous location, connecting Europe with the rest of the world. The Istanbul airport is massive, modern and very popular. Hence, flights to and from Istanbul are often direct and very affordable, which makes it an ideal travel destination for an extended weekend trip from Europe.
The Istanbul airport is also well-connected to the city center and surrounding areas. Even though a little outside of the center, travelers can reach downtown Istanbul easily by taxi, bus or the high-speed metro line. Unfortunately, Ride-sharing apps like Uber are not available in the city.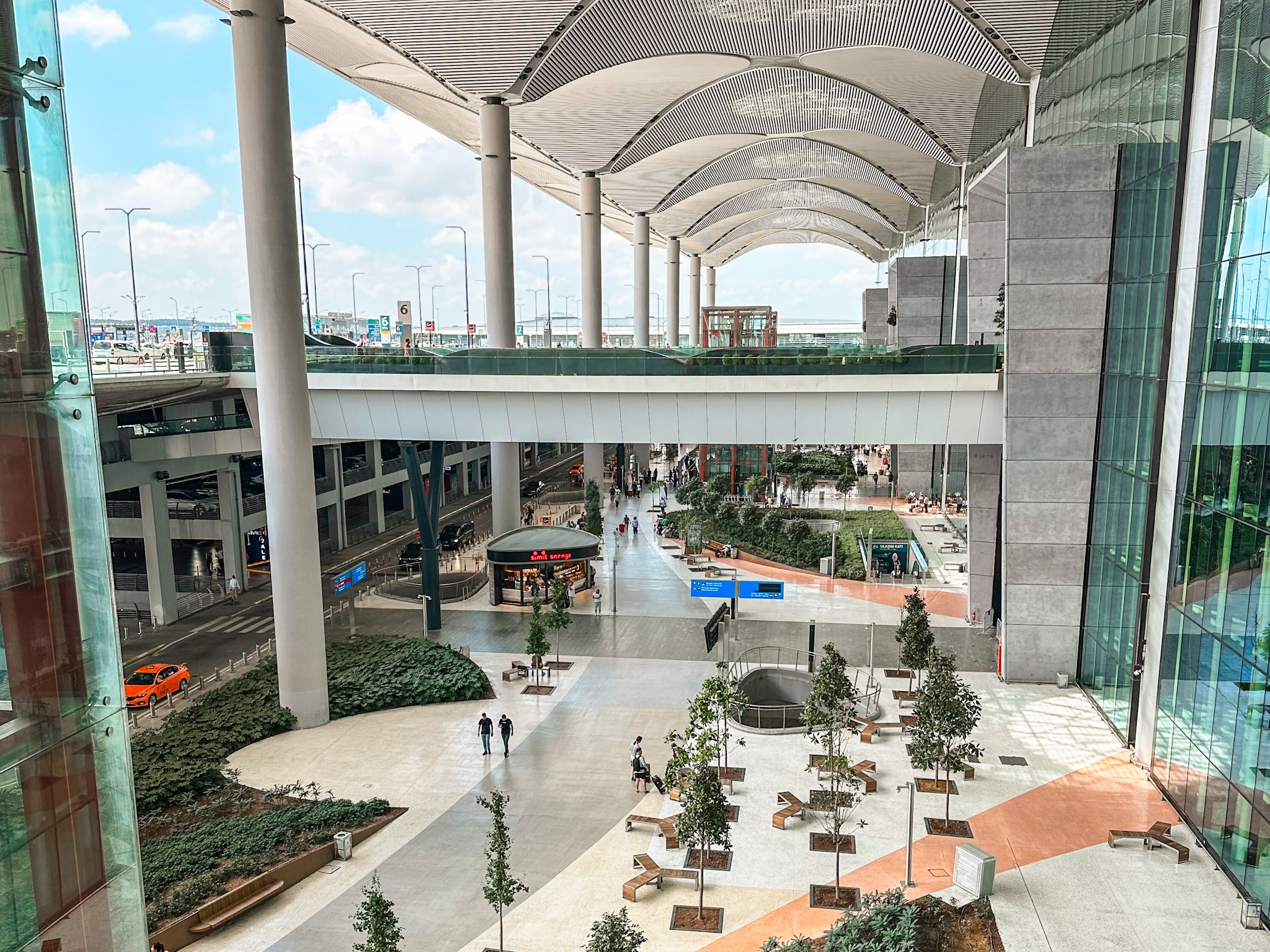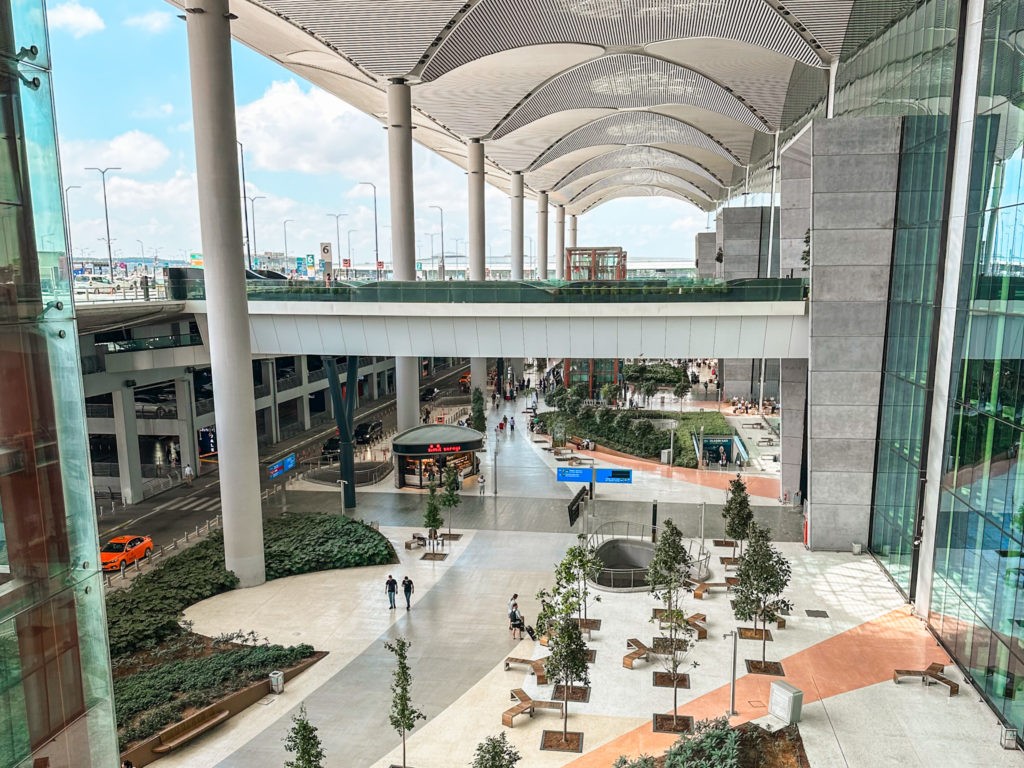 When choosing a taxi, there are three types to choose from: Yellow, Turquoise and Black, while Yellow being the cheapest and most basic option. In case you want to pay by card tell the driver in advance, as not all taxis have card machines. All rides should be metered.
The ride from the Istanbul airport from to the city center by car takes around 45 to 60 minutes, depending on the traffic and costs around 900 TRY (34 USD) for a yellow taxi up to 2000 TRY (75 USD) for a black taxi. A ticket for a bus to the center costs around 85 TRY (3.5 USD), while the train fare is around 70 TRY (3 USD).
Where to stay in Istanbul?
There are plenty of accommodation options available in Istanbul ranging from budget-friendly hostels to opulent luxury and cozy boutiques, making it accessible to all types of travelers. We've collected out favourite hotel options below, from where we stayed during our time in Istanbul to sustainable, luxury or budget-friendly alternatives.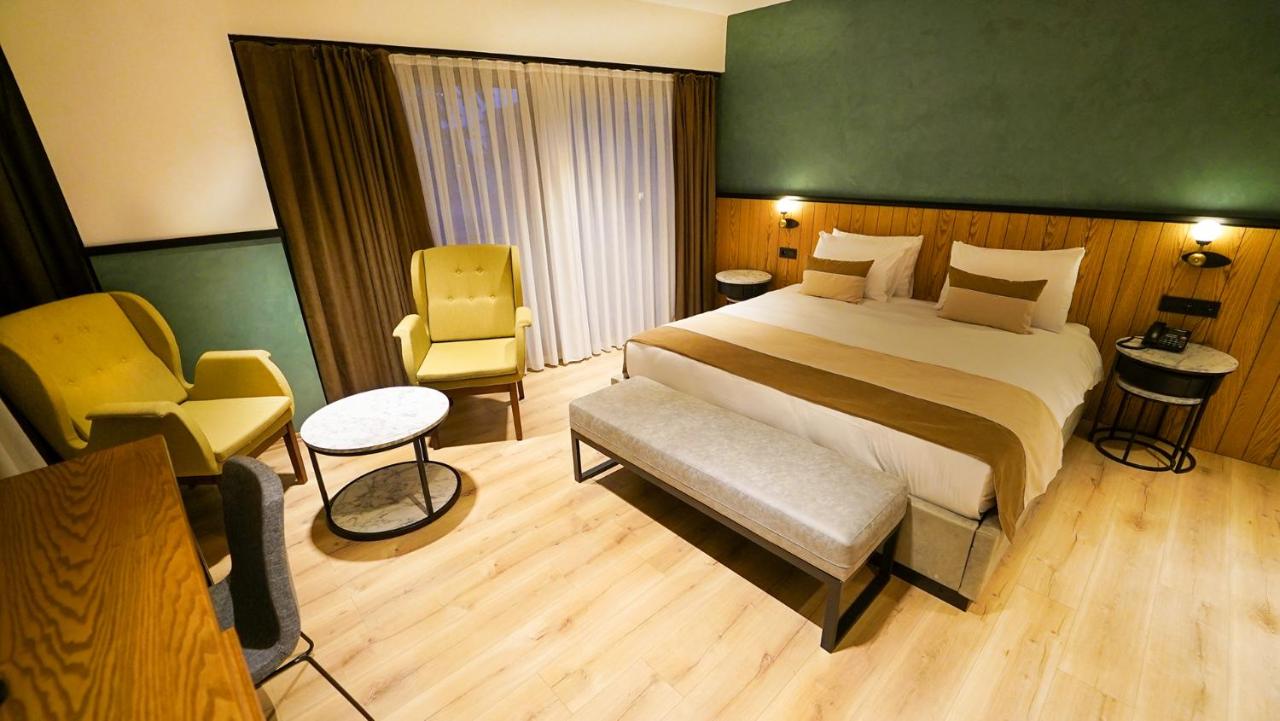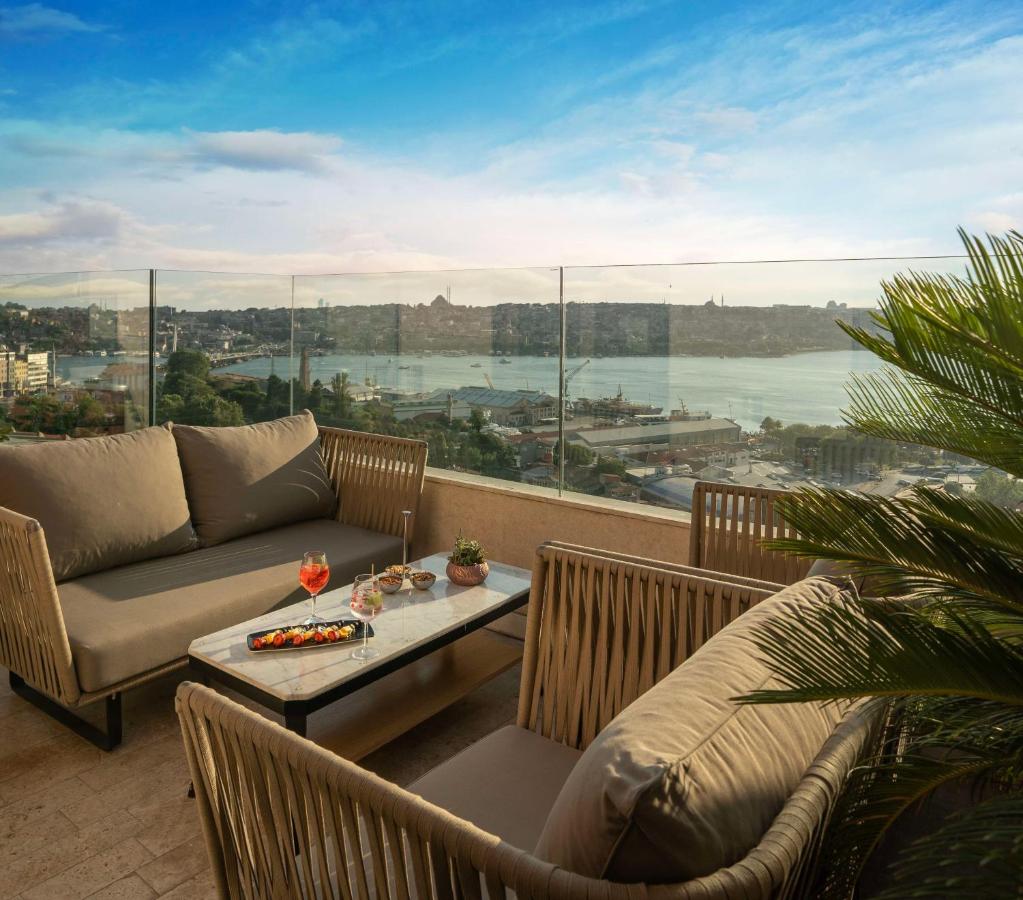 Radisson Blu Istanbul Pera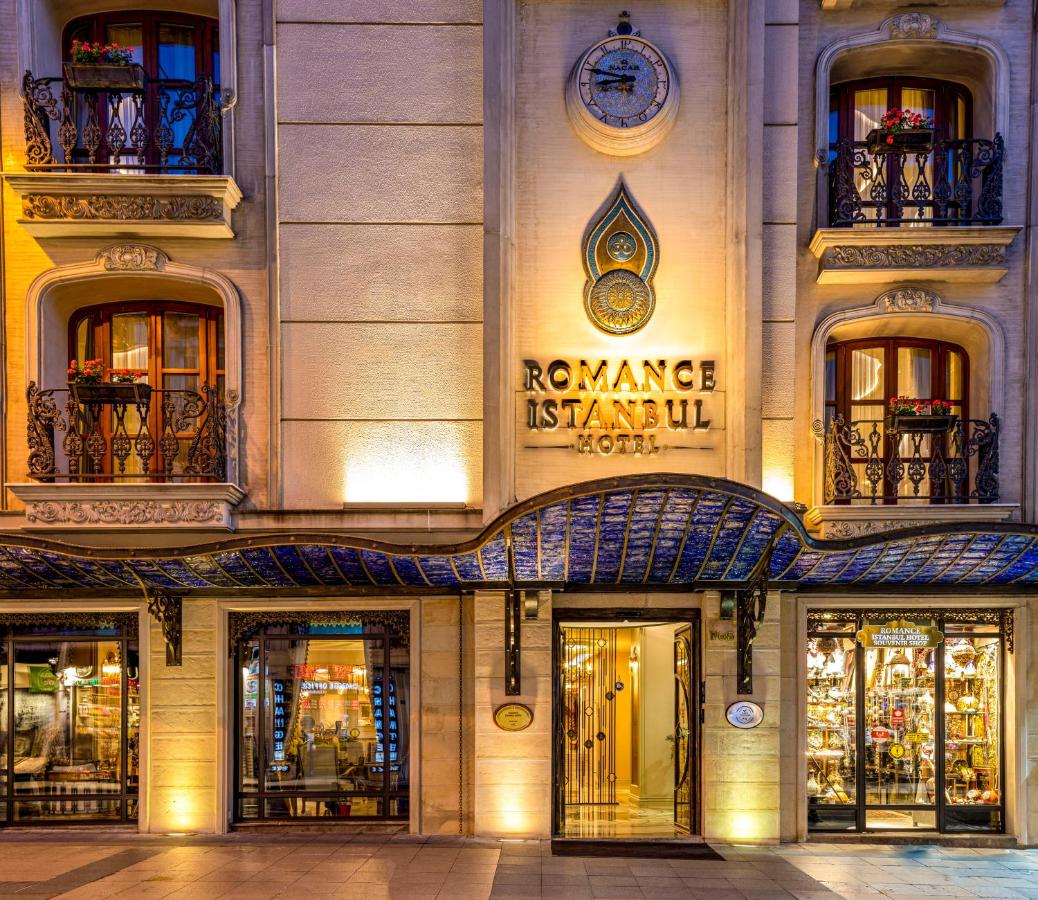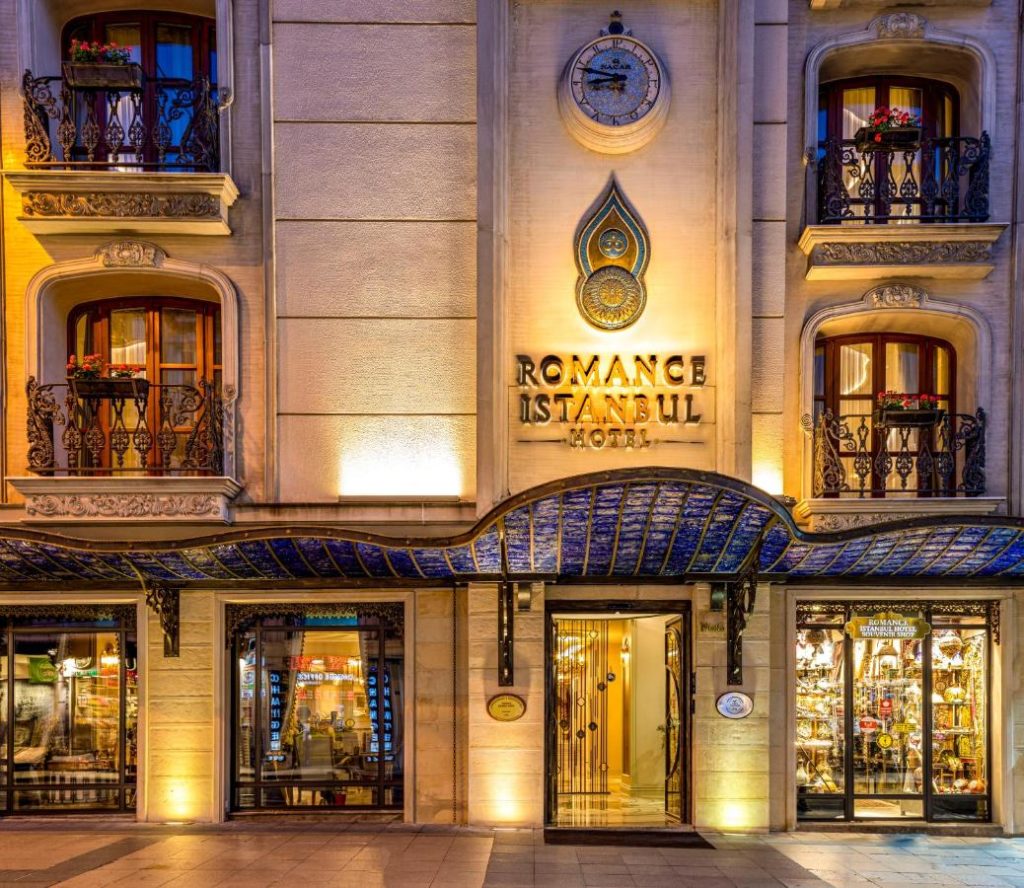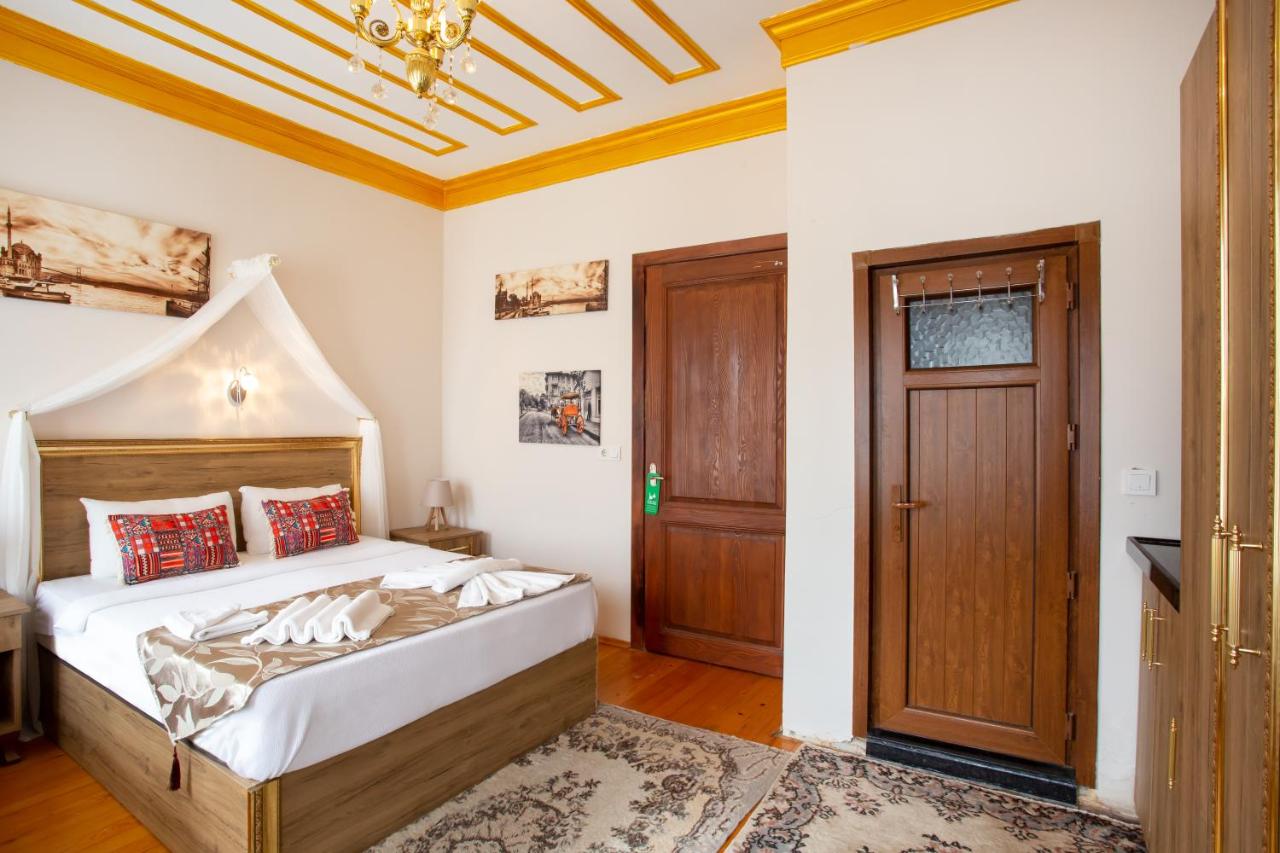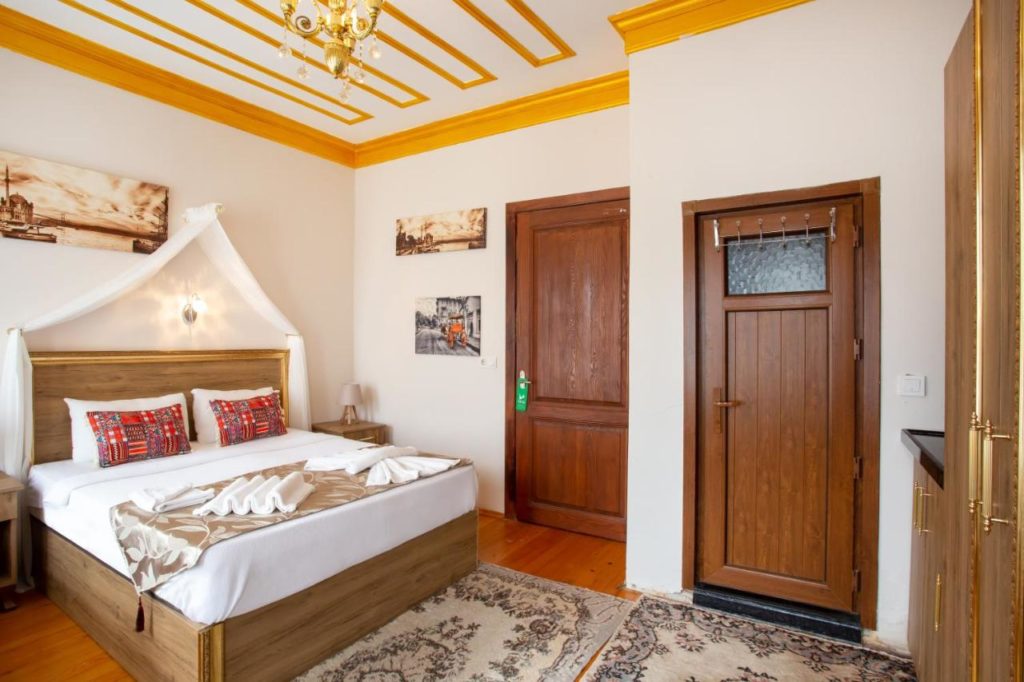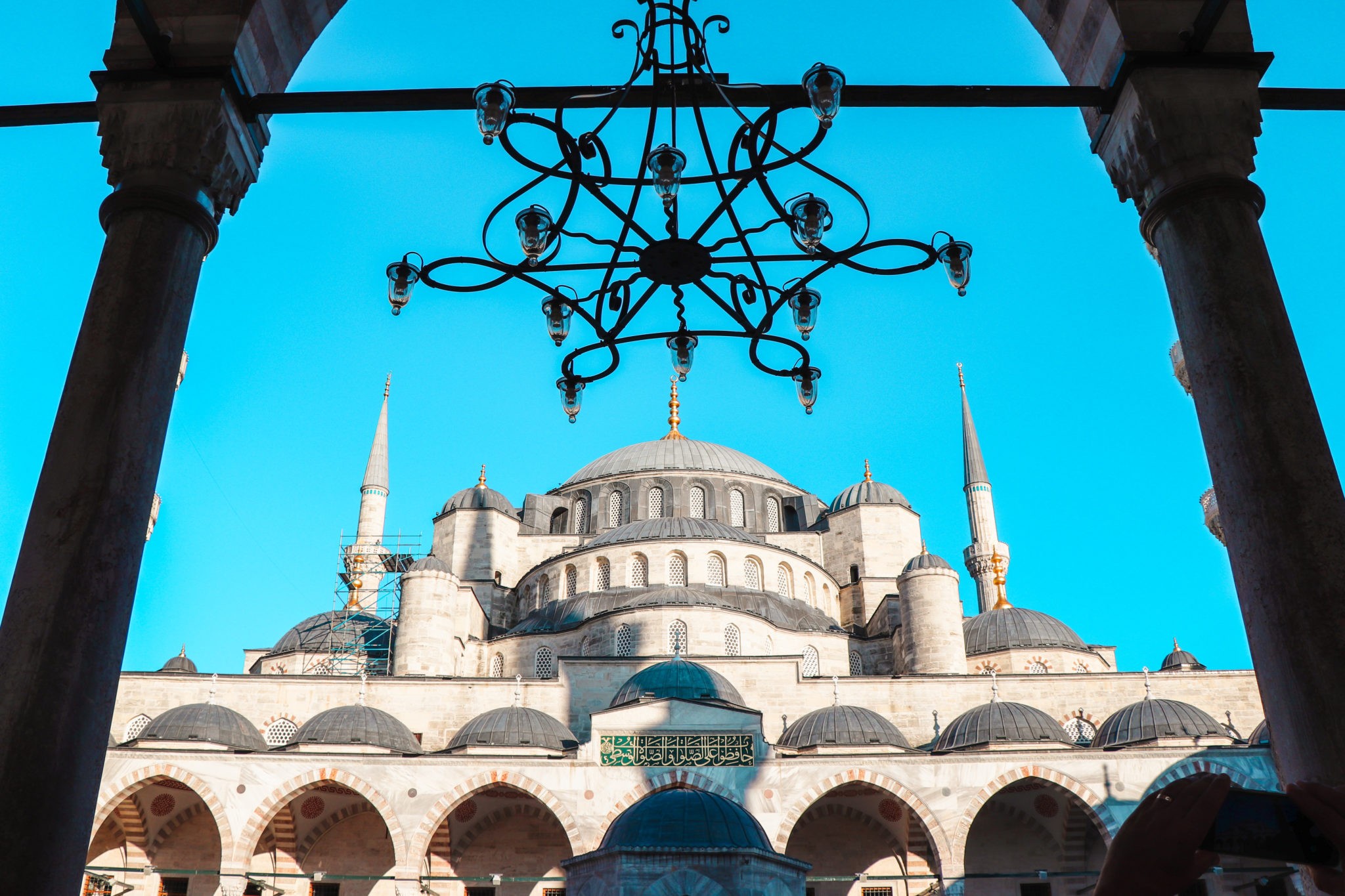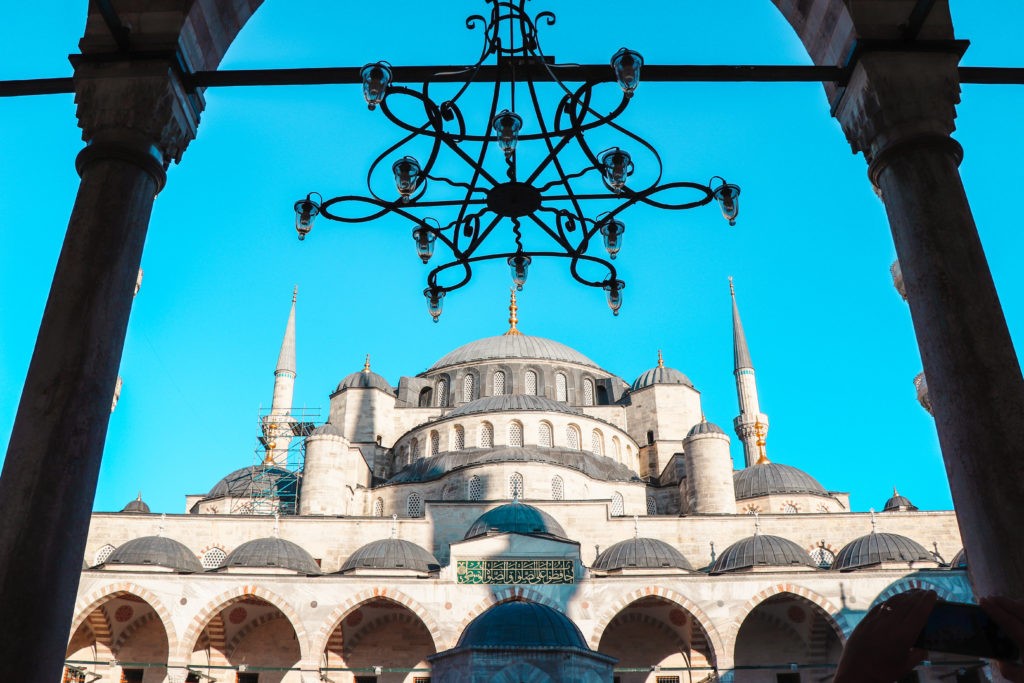 Where to eat in Istanbul?
When it comes to dining in Istanbul, you're in for a gastronomic adventure like no other. The city has a diverse culinary scene. As you explore the city center, particularly the historic district you'll find plenty of dining options to satisfy every palate and budget. To not get lost, we've picked some restaurants for which we are sure you'll enjoy them and have a good meal.
For an authentic Turkish dining experience in the heart of the historic Sultanahmet district, head to Hamdi Restaurant. The restaurant is located near the Spice Bazaar and the restaurant offers a breathtaking view of the Golden Horn and the Galata Tower. They serve kebabs and traditional Turkish cuisine. Prices are moderate, but food and the view from the terrace are great, which makes it a good dining spot to relax after your intense walk through the city.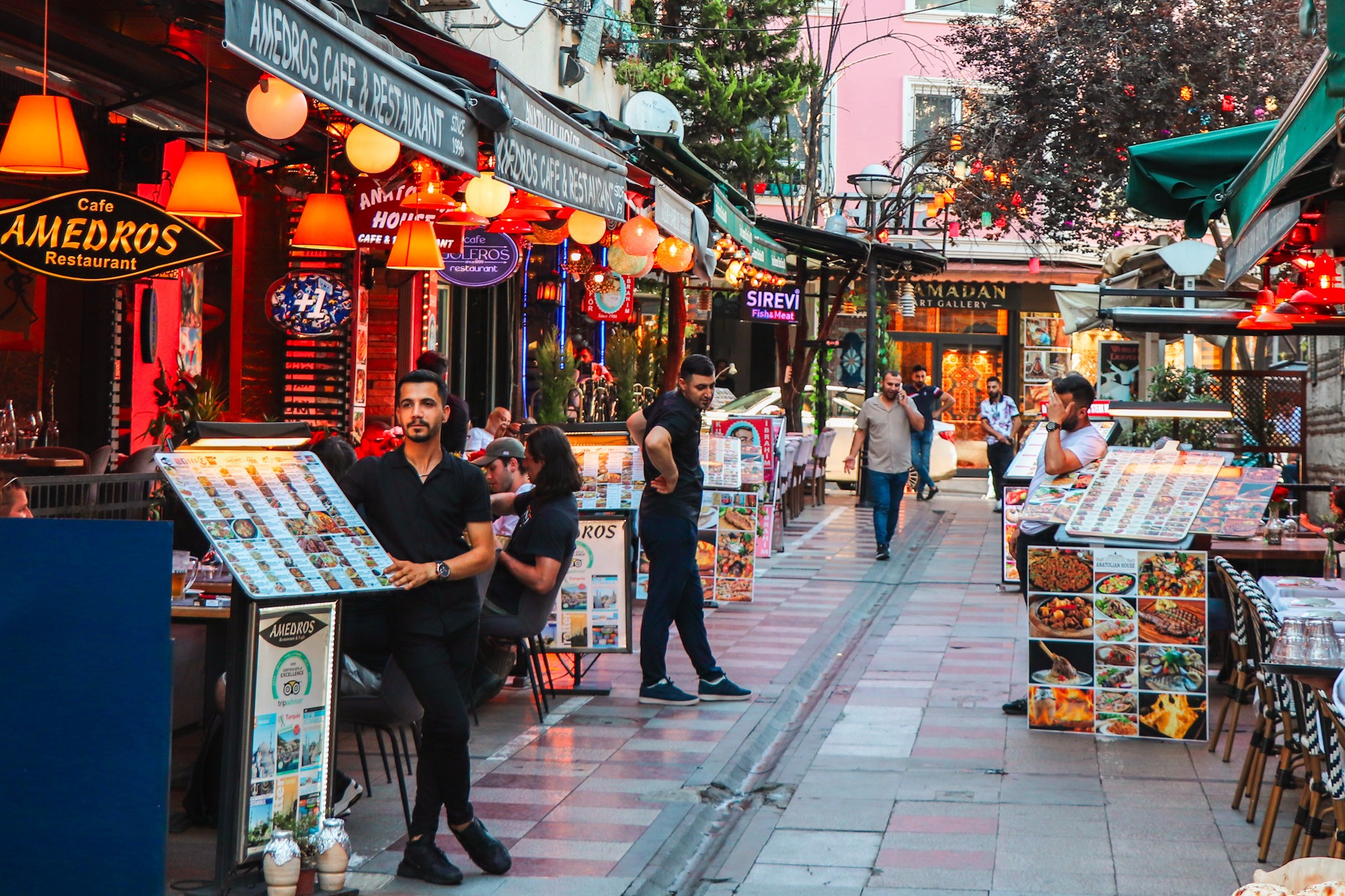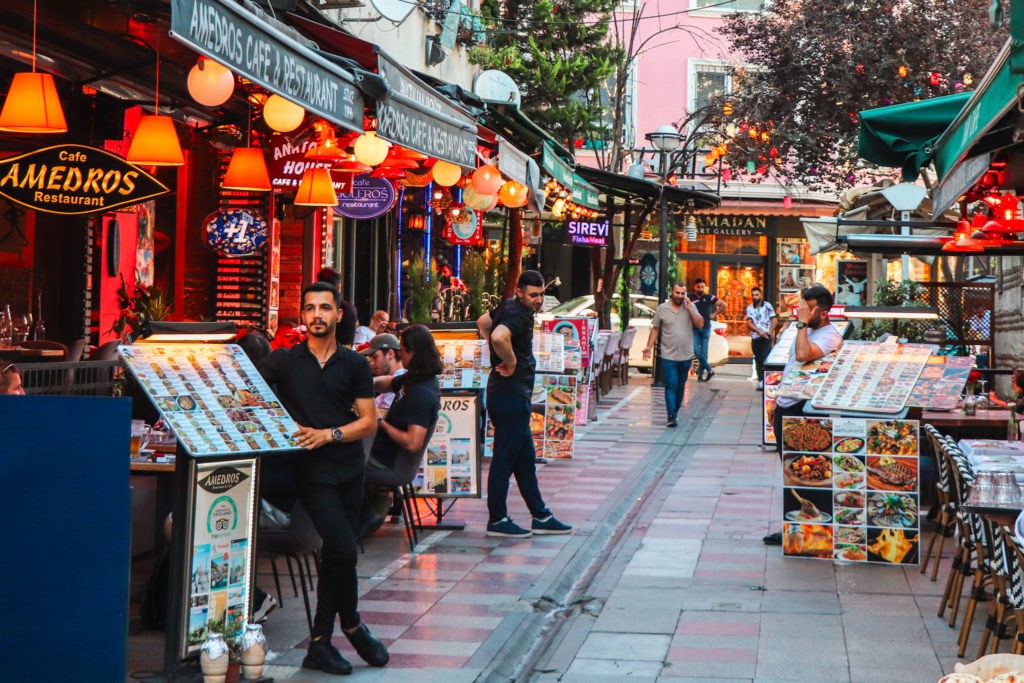 For those seeking a more budget-friendly option without compromising on taste, check out Istanbul's beloved street food scene. While there is no specific restaurant to reommend, we always enjoyed strolling through the streets and trying out different street food options. Not only does it support the locals in a sustainable way, it's also an exciting way to find and try out new meals. You'll find plenty of street food vendors around the Sultanahmet district, near the Blue Mosque and Hagia Sophia.
And while you're on your "street food mission", don't forget to try out the Istanbul kebabs, the famous Gözleme (a savory Turkish stuffed turnover), Turkish simit (sesame-coated bread rings) and the Turkish baklava (layered pastry sweet). Wander through the streets and you'll find vendors selling mouthwatering kebabs, savory pastries like gözleme, and the sweet delights of Turkish baklava. Don't forget to try the iconic Turkish simit (sesame-coated bread rings) and sip on traditional Turkish tea or freshly squeezed pomegranate juice.
When is the best time to visit Istanbul?
The best time to visit Istanbul is in the months of April to June and September to October. During these periods, the temperatures are milder and also the city is less crowded. Expect temperatures between 17 – 27°C. Avoid going to Istanbul in July and August, unless you like hot weather. Temperatures in summer are around 26 – 30°C.
Average peak temperatures
What does it cost to visit Istanbul?
When you are planning to visit Istanbul you can expect to spend between 350 USD to 2200 USD a week, but it's depending on how you travel. Consider yourself on the lower end for traveling budget, and on the upper end for traveling more luxurious. Also keep in mind that the costs do not include the price for flights, as they vary based on your departure location and time of booking. Check the most current flight prices here.