Guatape, a village only a stone's throw away from Medellin, is the ideal spot for a remarkable day trip or weekend escape. Nestled amidst breathtaking mountains and enclosed by serene lakes, Guatape attracts travellers from around the world. Moreover, not far from it lies El Penol, a majestic rock rising proudly, inviting you to ascend and enjoy the splendid panoramic views of the sprawling landscape and glistening Lake Guatape. We spent four three in this little village to escape the bustling streets of Medellin and to explore the the best things to do in Guatape, Colombia.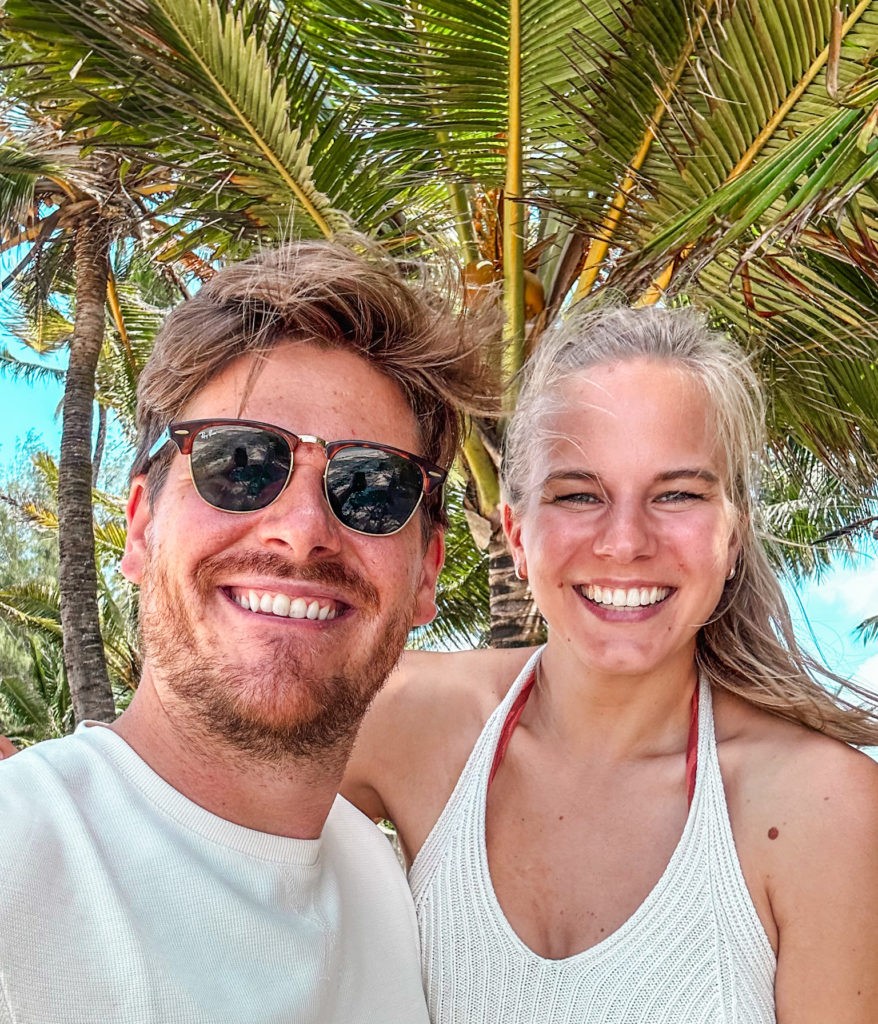 We hope you enjoy our travel stories, guides and tips! If so, please consider supporting our work.
5 Best Things To Do in Guatape
A visit to Guatape is undoubtedly a valuable addition to your Medellin itinerary. In fact, even Medellin locals often make the short drive to this charming village for a relaxing weekend getaway. Surprisingly, many travelers overlook Guatape. Looking back, we're very grateful that we took the time to explore "the village of the rock."
Guatape is more than just a picturesque village; it's a place where vibrant Colombian culture meets stunning natural beauty. Guatape Lake, or the "Embalse Guatape," has an interesting history. It all started in the middle of the 20th century when people built the Penol-Guatape Hydroelectric Dam. This big project had two goals: making electricity from water and stopping the river from flooding. But it also meant flooding valleys, hills, and even farms. The result is a huge lake, covering about 24 square miles (62 square kilometers) and going really deep, about 220 feet (67 meters).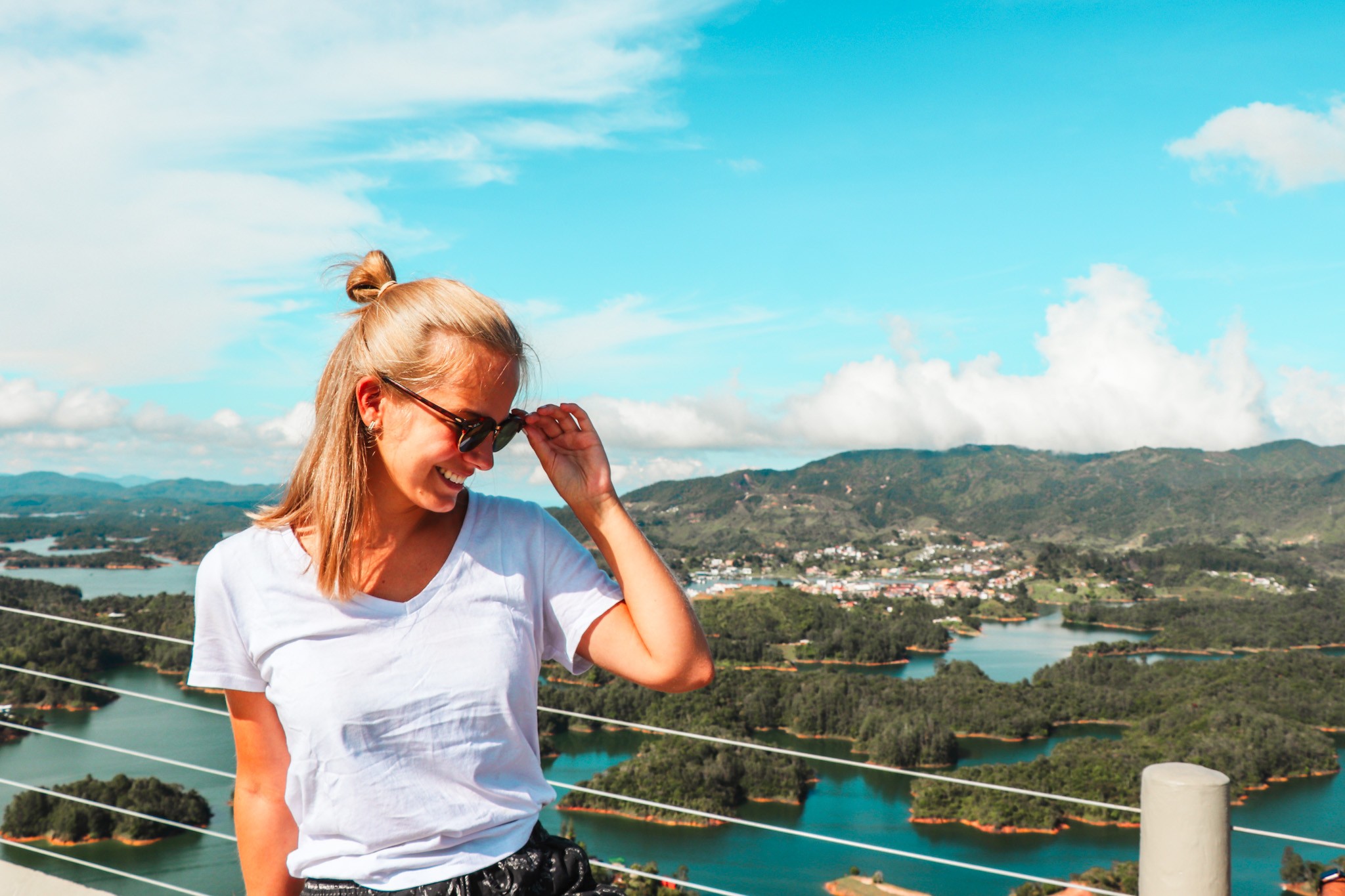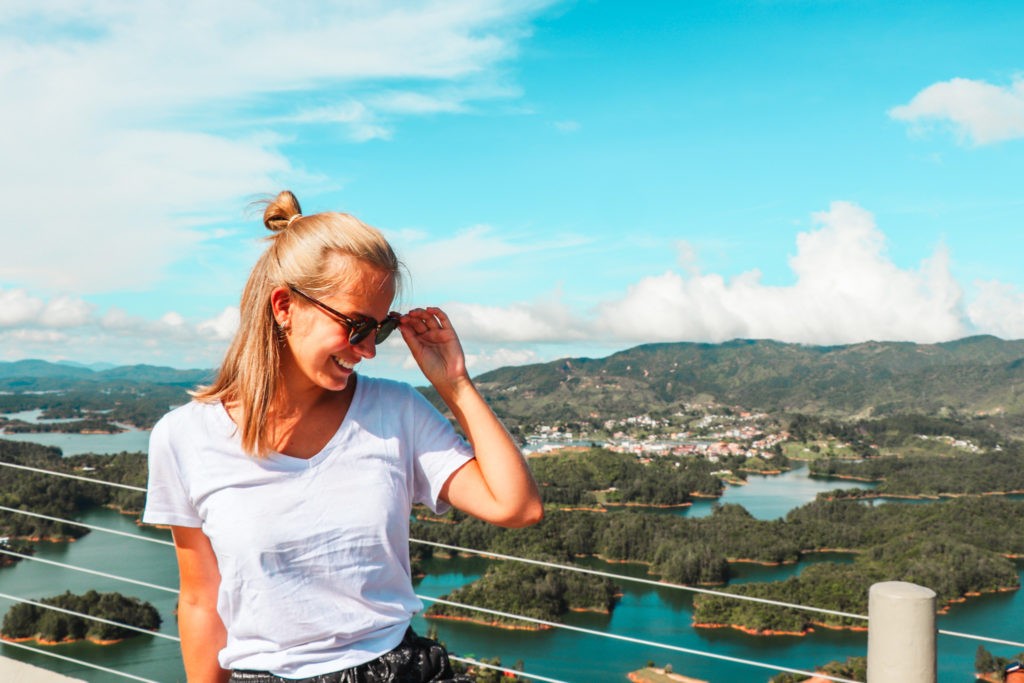 Today, Guatape is not just about making power; it's a great place for fun and adventure. As you stroll through its streets, you'll be captivated by the colorful facades adorning every building, each telling a unique story. You can also do things like boating and water sports, and the lake has amazing views, including the famous El Penol Rock. 
We firmly believe it's a must-visit when you're planning your trip to the heart of Colombia. And in terms of planning, we're here to make it easy for you. From where to stay to the best times to visit to avoid crowds, we've got you covered. Our goal is to ensure that your Guatape experience is nothing short of spectacular. So, get ready to embark on a journey of vibrant colors, natural wonders, and warm Colombian hospitality as you explore the best things to do in Guatape.
Save on Pinterest to read it later.
1. Explore the Colourful Streets of Guatape Village
When we arrived in Guatape we were so surprised by how beautiful this little village is. When walking through the cobblestone streets of Guatape, you'll see how almost every building is decorated with little vividly hand-painted frescoes – also known as the Zocalos de Guatape. It's like you would step into a living, open-air art gallery.
One of the most beautiful streets in the city is the Calle del Recuerdo, which is decorated with umbrellas spanned across the buildings and some nice little handicraft shops along the way. Following Calle del Recuerdo leads you to the Plazoleta de Los Zocalos. Once there, grab yourself a delicious coffee or some ice cream and enjoy the vibes. Following the steps up to Calle 29, turn left and soon you'll end up at a cute colorful fountain.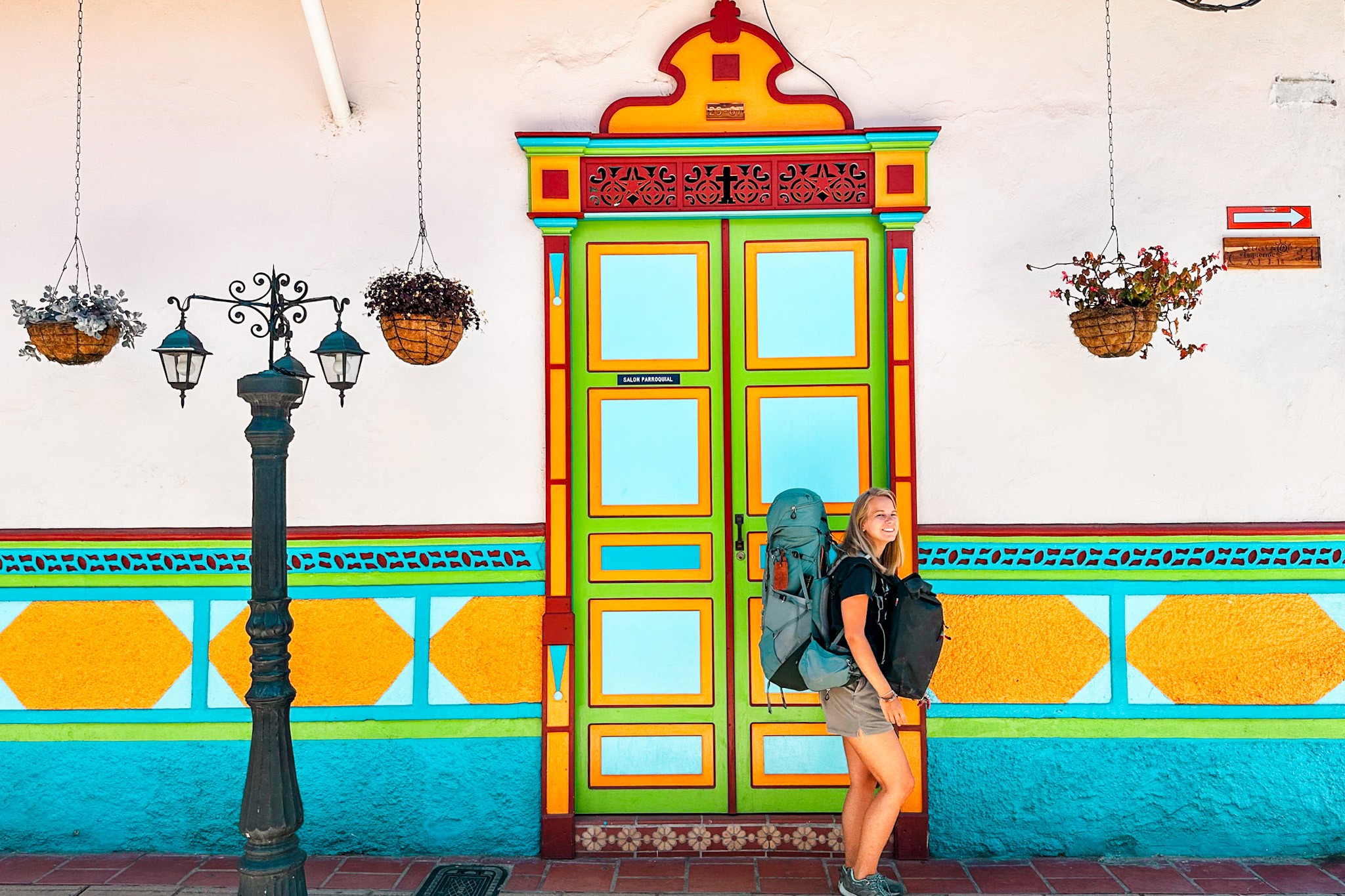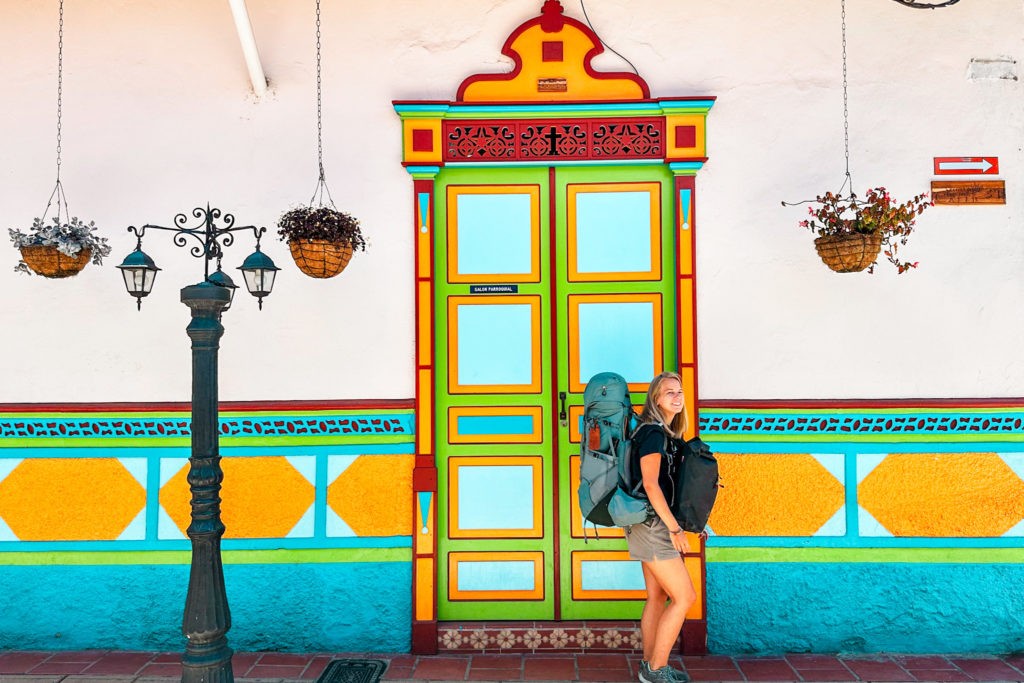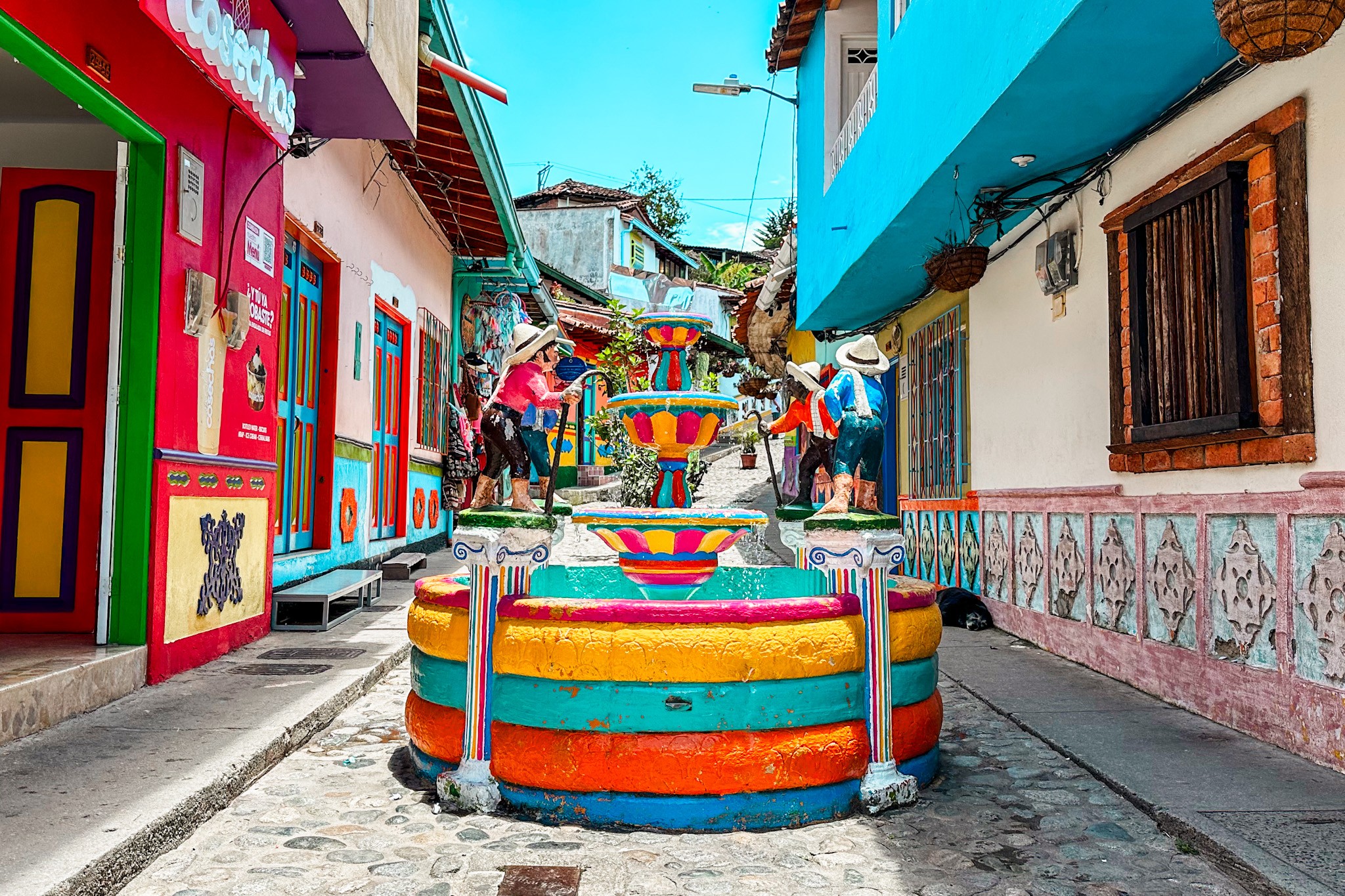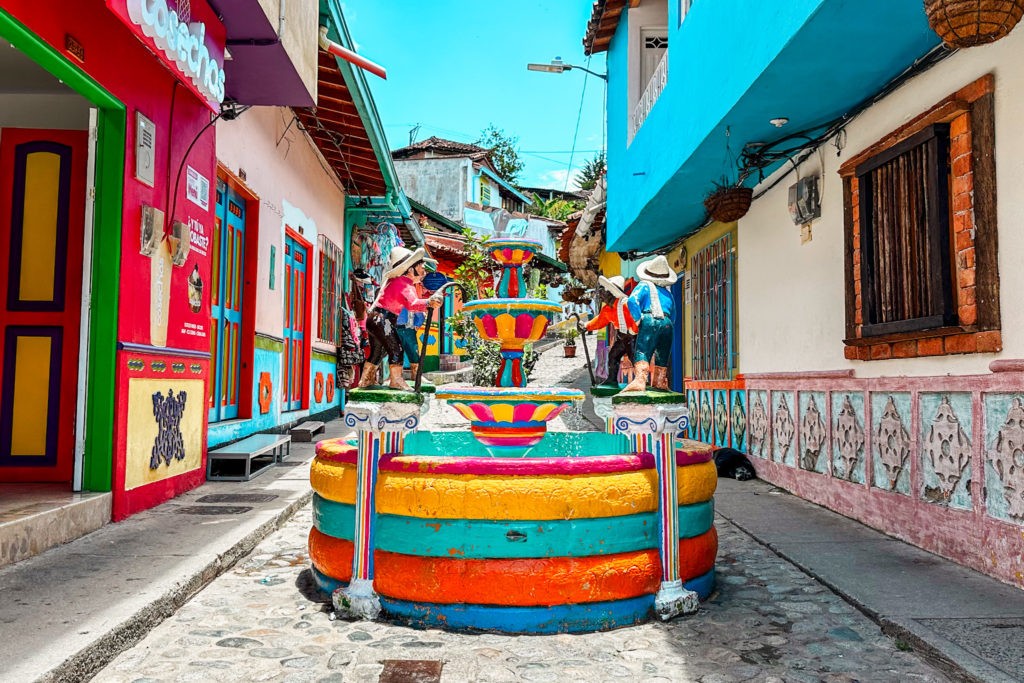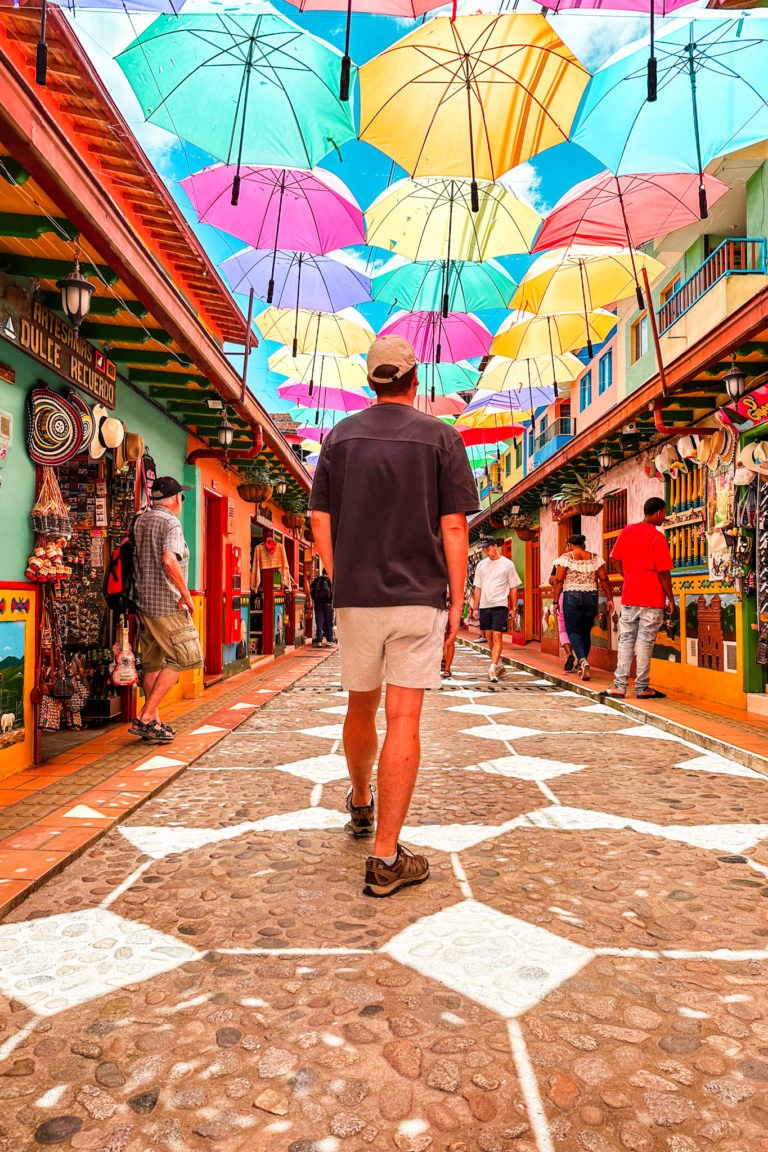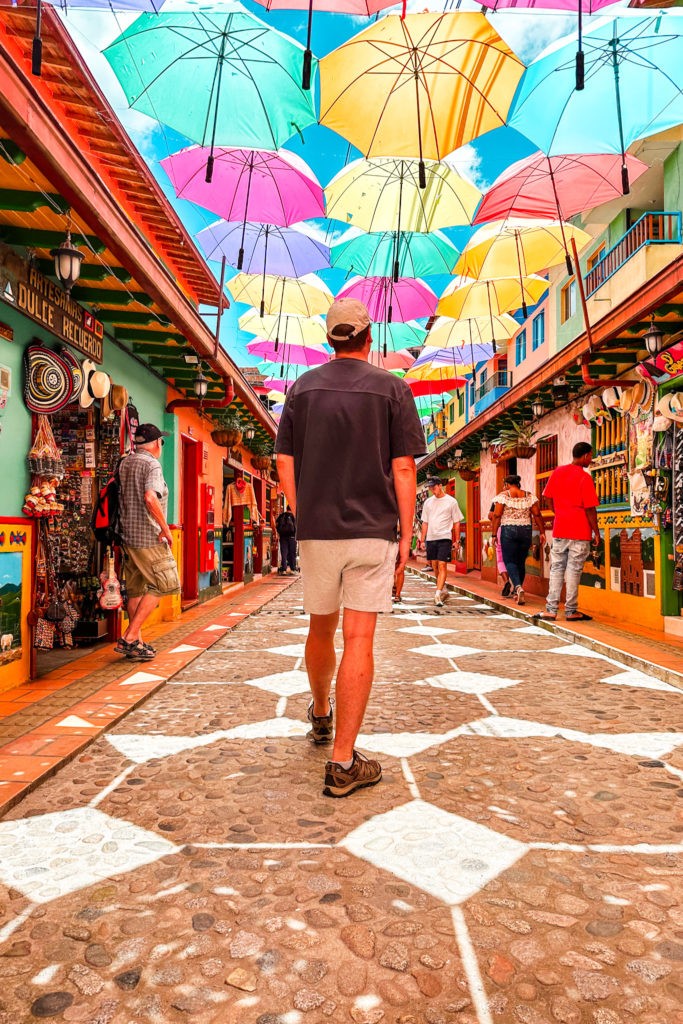 You can't visit Guatape without climbing El Penol Rock. The El Penol Rock is a true natural wonder, landmark and already over 65 million years old. This massive rock formation boasts a whopping 649 steps carved into its side, leading daring climbers to a 360° panoramic view of the surrounding landscape.
The path to El Penol Rock, in case you are arriving by bus or tuk-tuk, starts at the Zeuss Penol Service Station, a gas station right next to the main road from Guatape (here is the exact location). From there you have to hike a little uphill to the entrance of the rock. The entrance fee to El Penol Rock is 25.000 COP per person (6.25 USD) and to reach to top will take you around 30 minutes, depending on your level of fitness. Half way up, you have the opportunity to take a break and enjoy the views. And whats also convenient is that there are two separate staircases for people walking up and down, so you won't bump into others.
At the summit of the rock, you'll discover charming little shops where you can buy ice cream or obleas (thin round waffles filled with with variety of fillings and toppings to create a sandwich-like treat) as a well-deserved treat after your ascent.
If you have the chance, try to be at El Penol Rock early or in the late afternoon, as most of the day tourists arrive around midday to visit the rock. That way you avoid most of the crowds and don't expose yourself too much to the hot sun.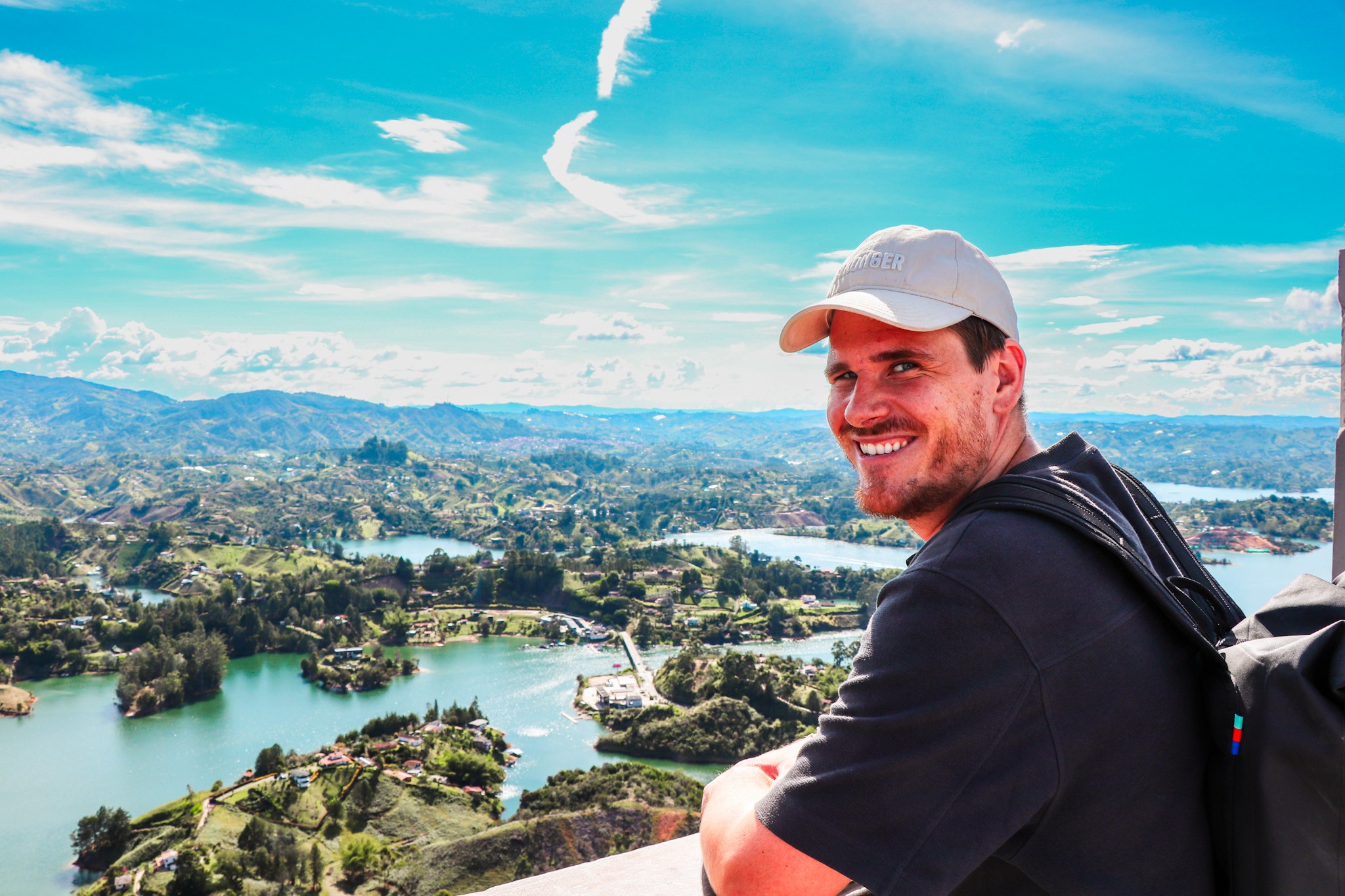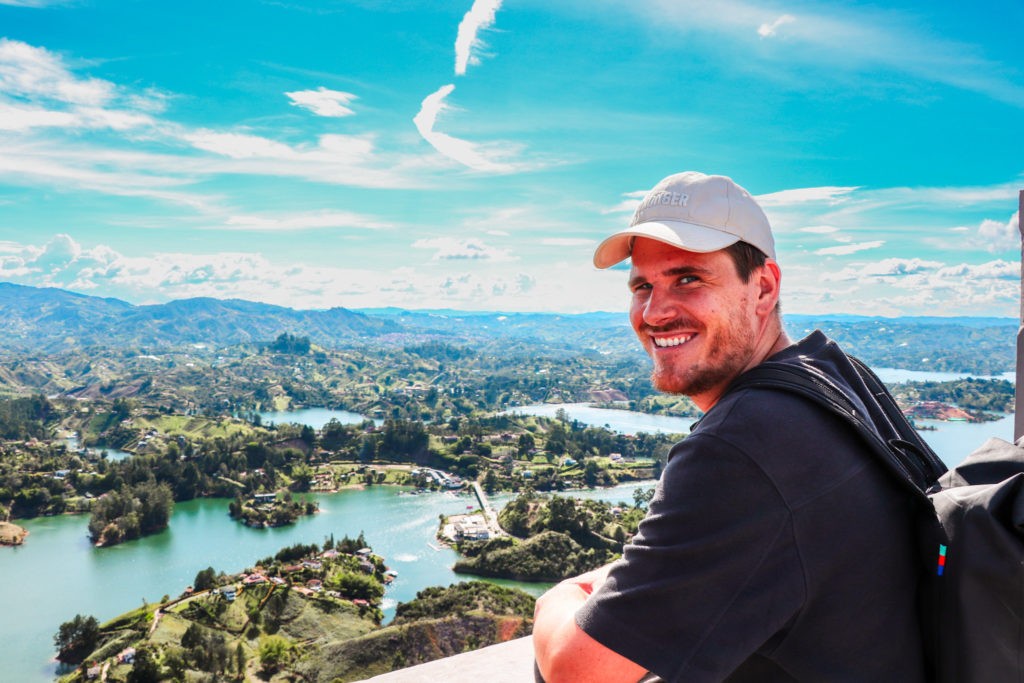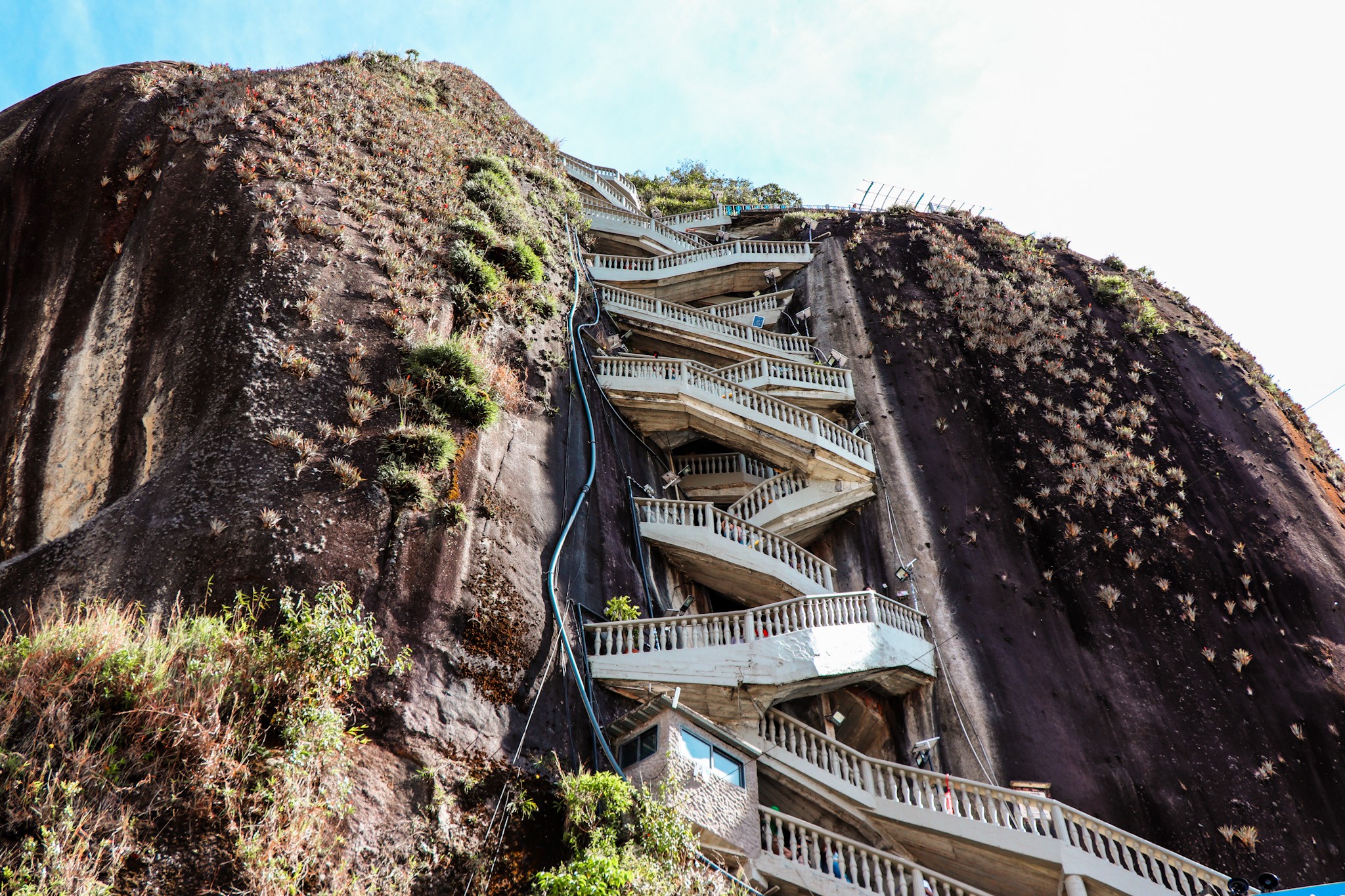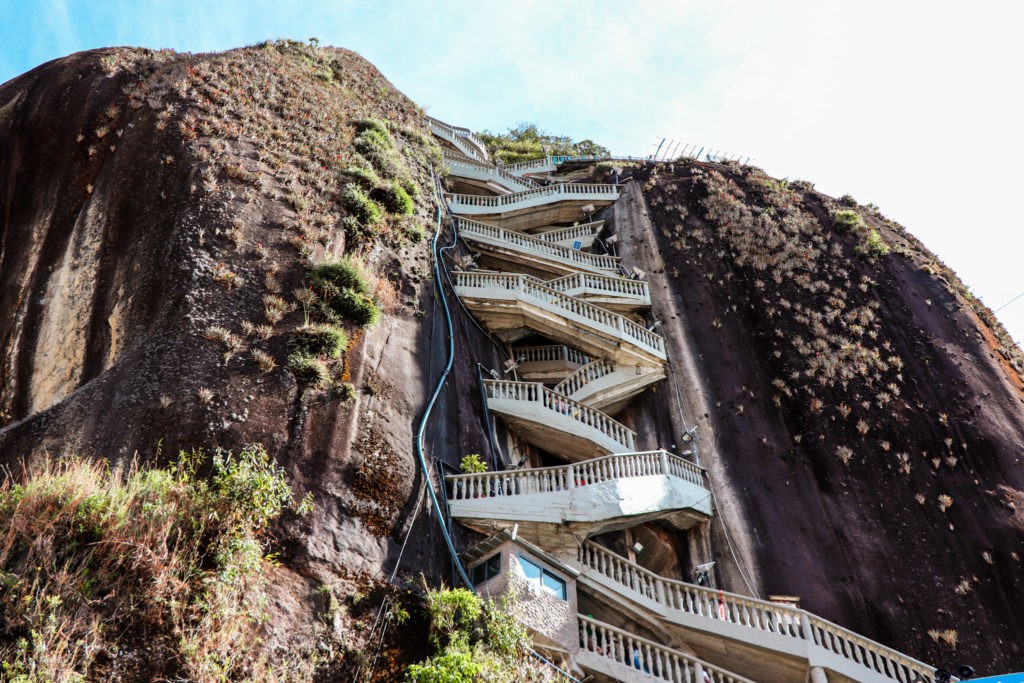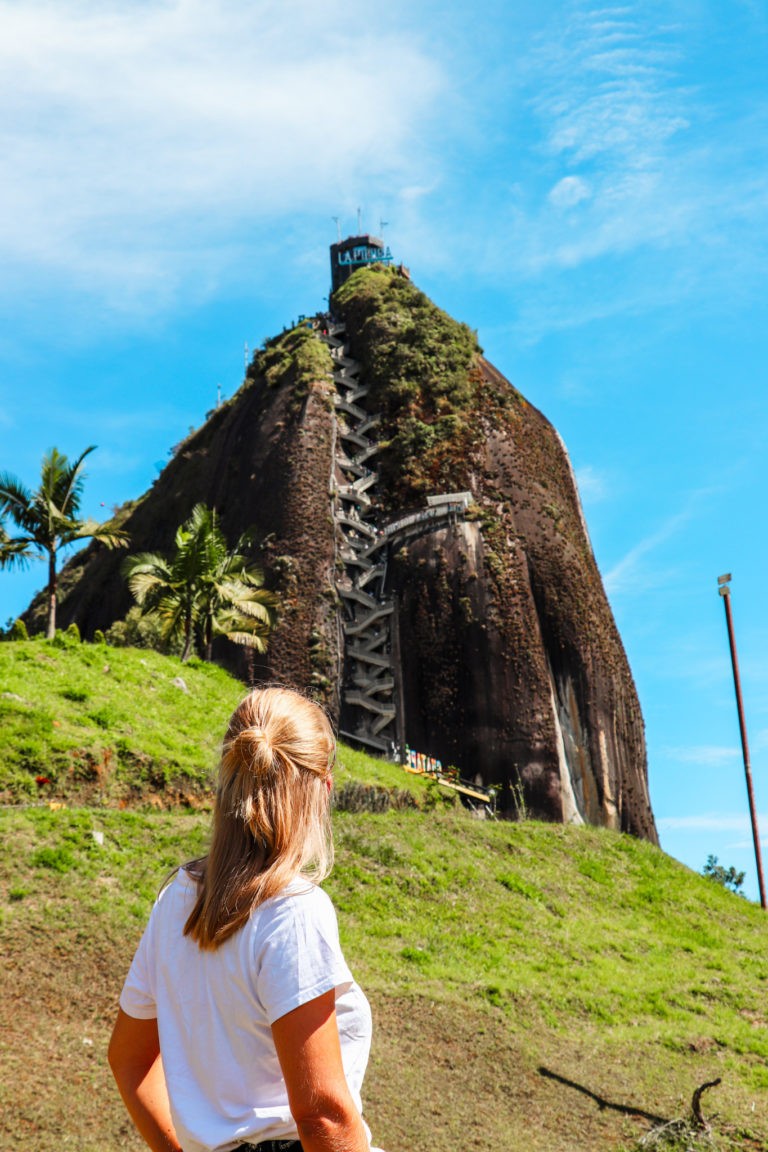 Guatape is a perfect spot to do all kind of different activities at the lake. If you're into water sports, why not trying out the thill of jet skiing, taking a boat tour, kayaking or stand-up paddling?
You find the local tour operators to book your activities at the waterfront spot of Guatape, next to the bus station. Jet Skiing costs around 120.000 COP (approx. 30 USD) for a 30-minute-ride, while a guided boat tour is around 50.000 – 80.000 COP (approx. 12-20 USD). Kayak rental costs around 30.000 COP (7.50 USD) per hour and you can do stand-up paddling for around 50.000 COP (12.50 USD) per hour.
No matter which activity you choose, we think it's a great place to enjoy some nice views of the surrounding hills and colourful lakeside houses.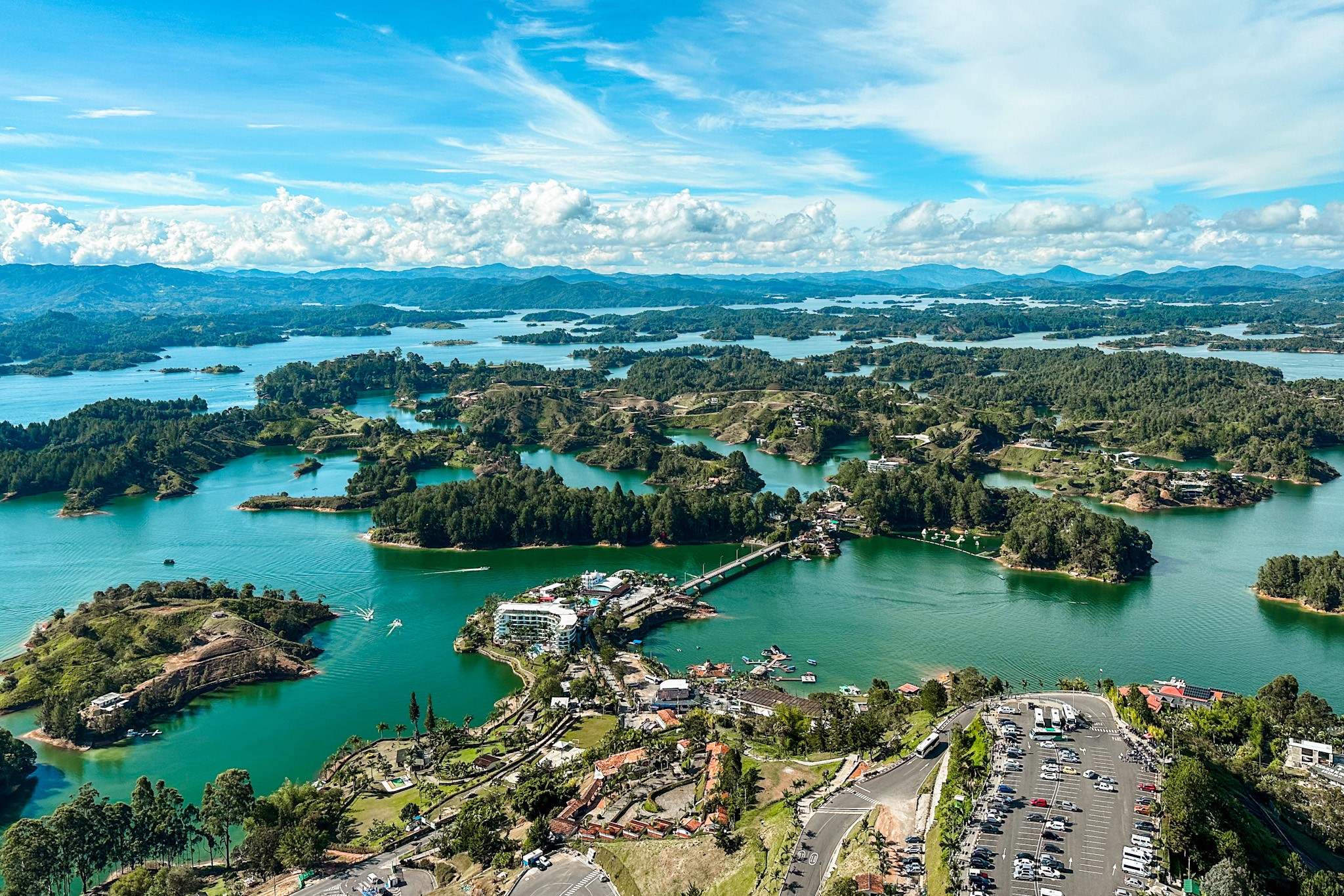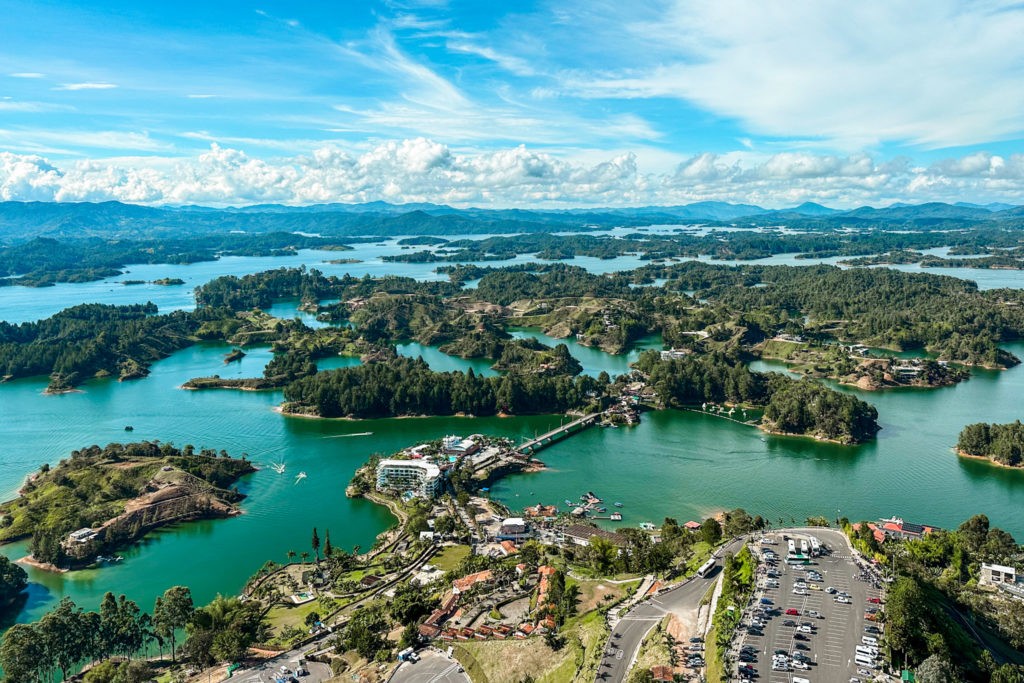 4. Walk around the Town Square and Church
Walking around the charming town square and its iconic church in Guatape is like stepping into a postcard-perfect scene. You'll be surrounded by colorful colonial architecture, bustling cafes and a lively atmosphere that reflects the spirit of the Colombian culture. The town square in Guatape, as for Salento, is a hub for locals and visitors to come together.
While we were in Guatape we've been offered some delicious fried sweets from a local at a bakery nearby and had the chance to get to know the people living in that beautiful village. Take your time to wander through the square, take some photos of the intricately decorated Iglesia de Nuestra Senora del Carmen church (yes that's a long name) and maybe get yourself a nice coffee at some of the local shops around the plaza.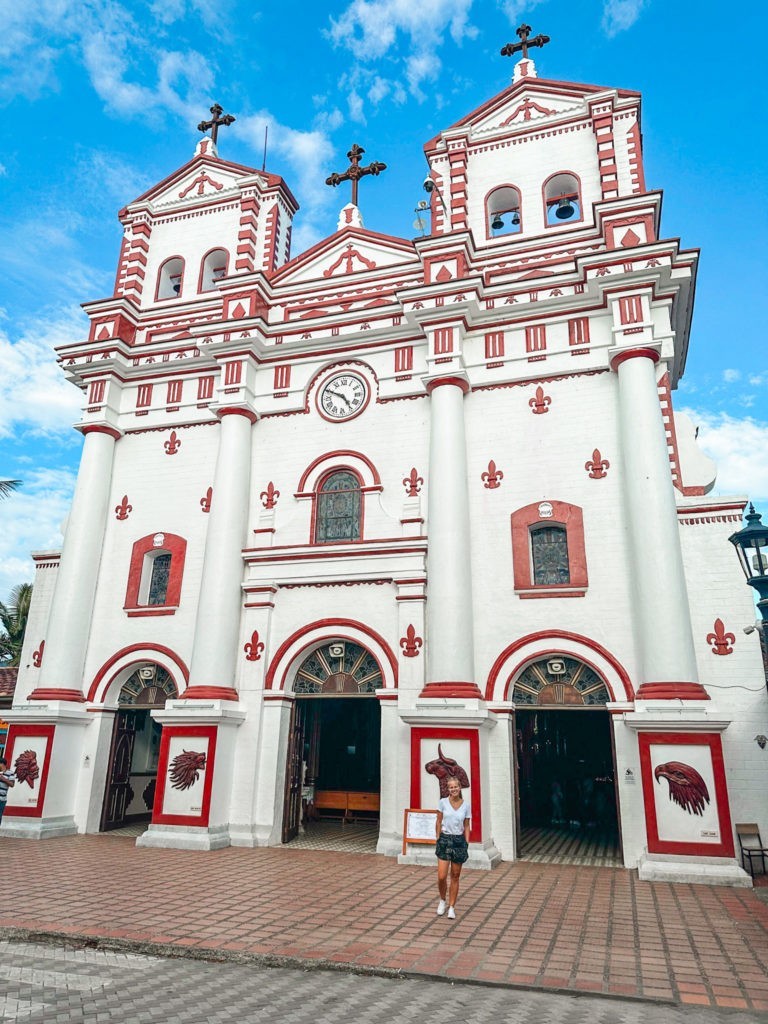 5. Eat Delicious Colombian Food
When we were in Guatape, we took the chance to try out a lot of different local food. We started our days by buying some delicious bread and pastries from the local bakeries for breakfast, grabbed us a Colombian coffee after our hikes and dined at a local restaurants eating Bandjera Paisa and Trucha. Not only the food was delicious, but we also enjoyed sitting on the terrace, chatting and watching the people passing by. It was a welcome break after spending almost a whole week in busy Medellin.
In case you wonder what Bandjera Paisa and Trucha are, scroll further down to "Where to Eat in Guatape" where we also recommend some of our favourite restaurants.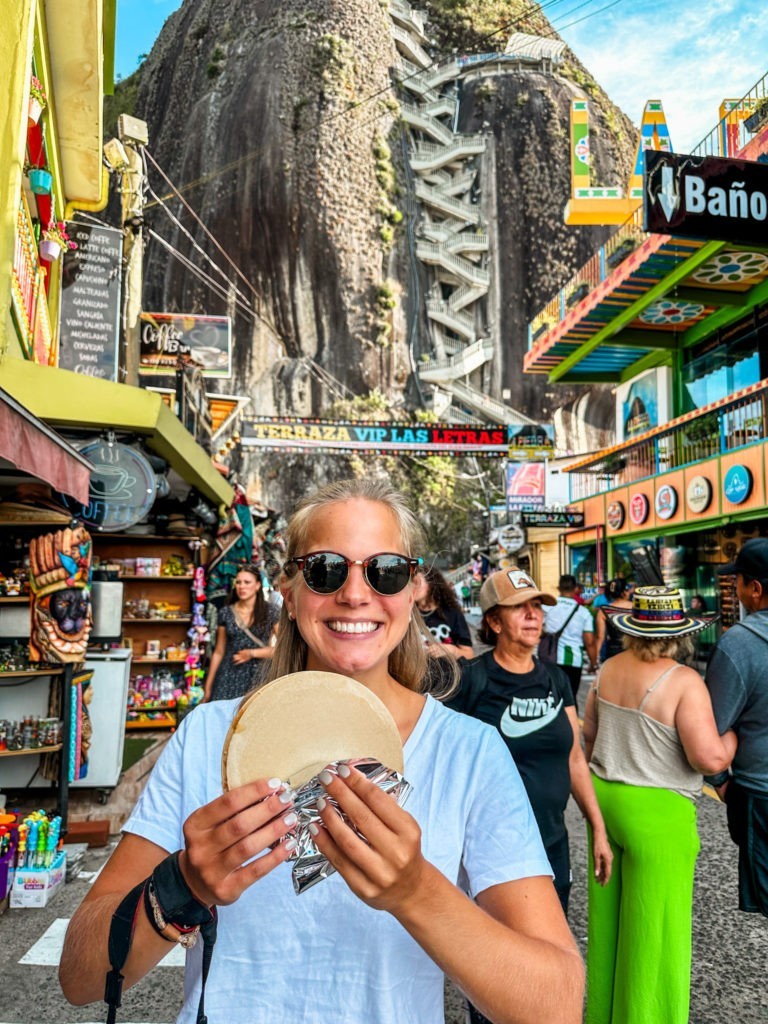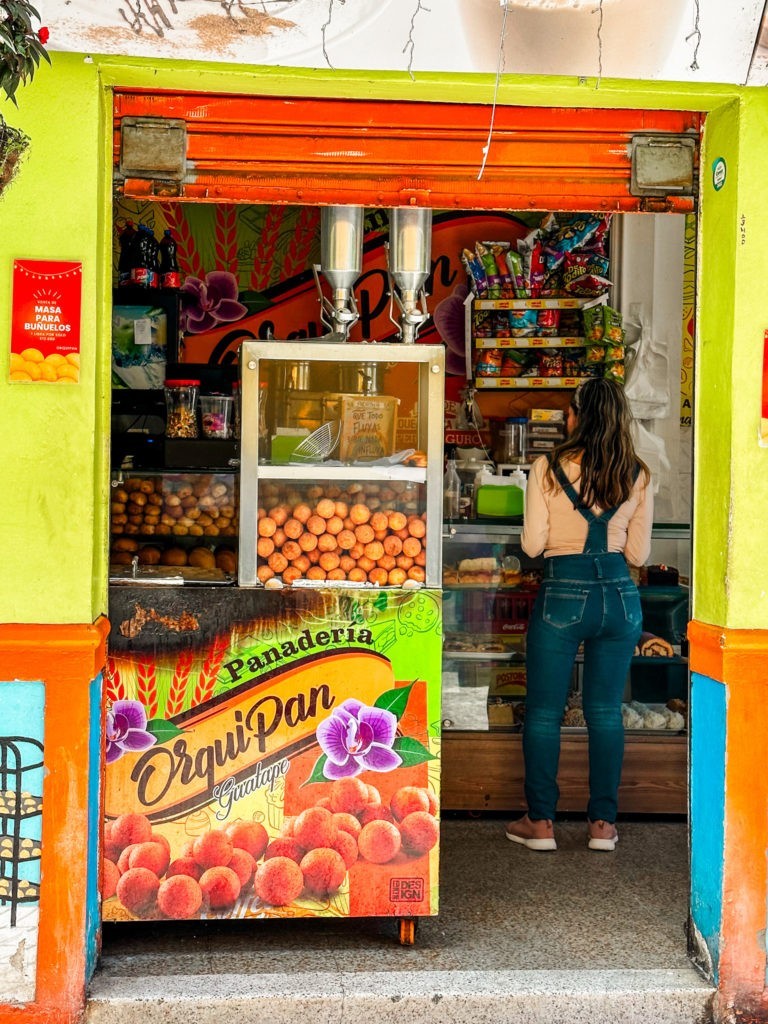 2 Things Not To Do in Guatape
Taking a helicopter flight around the area. While this activity may sound like a great adventure it's over faster than you can blink an eye. Not only is it very expensive (100 USD), not sustainable and very noisy for all other visitors, it's also only 6 – 15 minutes of "fun". There are thousands of better ways to spend that amount of money. Climb the El Penol Rock instead and enjoy the same, magnificent views over Guatape and the surrounding area.
Another thing easily made it to our list of the things not to do in Guatape is to play paintball at one of Pablo Escobar's mansions. While this sounds fun to a lot of tourists, we do not think that it's appropriate. Don't get us wrong: It is important to remember the history of Colombia, but shooting paintballs in one of history's biggest drug lords mansion is nothing to be proud of. Luckily the government of Colombia has restricted access to all properties and, therefore, the tours are no longer operated.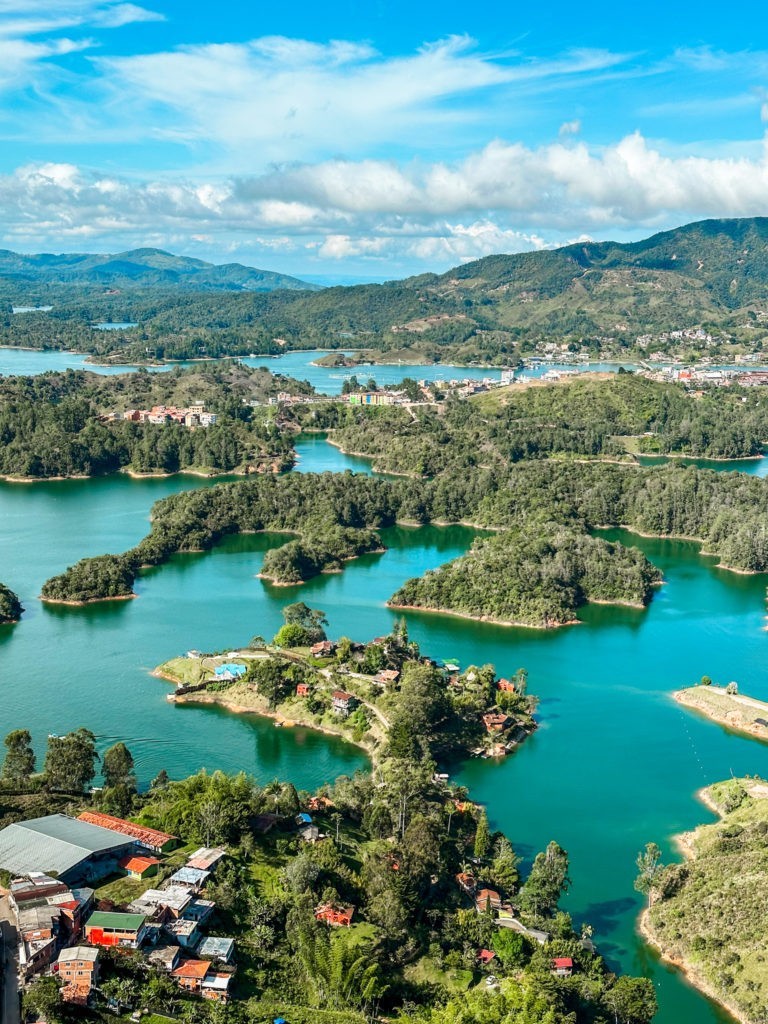 We think the best, most affordable and authentic way to travel to Guatape is by bus. If you plan to travel to Guatape from Medellin, make sure to head to the Northern Bus Station (Terminal del Norte). Once there, look for counters 9 and 14, which are selling tickets to Guatape. We traveled with Sotrasanvicente, you'll find them at counter number 14. The price for a ticket from Medellin to Guatape is 19.000 COP per person (4.75 USD) and the ride takes about 2 hours. Buses to Guatape leave around every 30 minutes, starting from 05:30 in the morning.
If you want to travel to Guatapé privately, you can book a taxi transfer. While this is surely a more convenient option (even though the buses are great!), it's more expensive. Taxis from Medellin to Guatape have a fixed rate of 270.000 COP (approx. 60 USD) for the journey and the ride will take about 1.5 hours. Make sure to book your taxi transfer with a trustworthy agency to stay safe throughout your trip.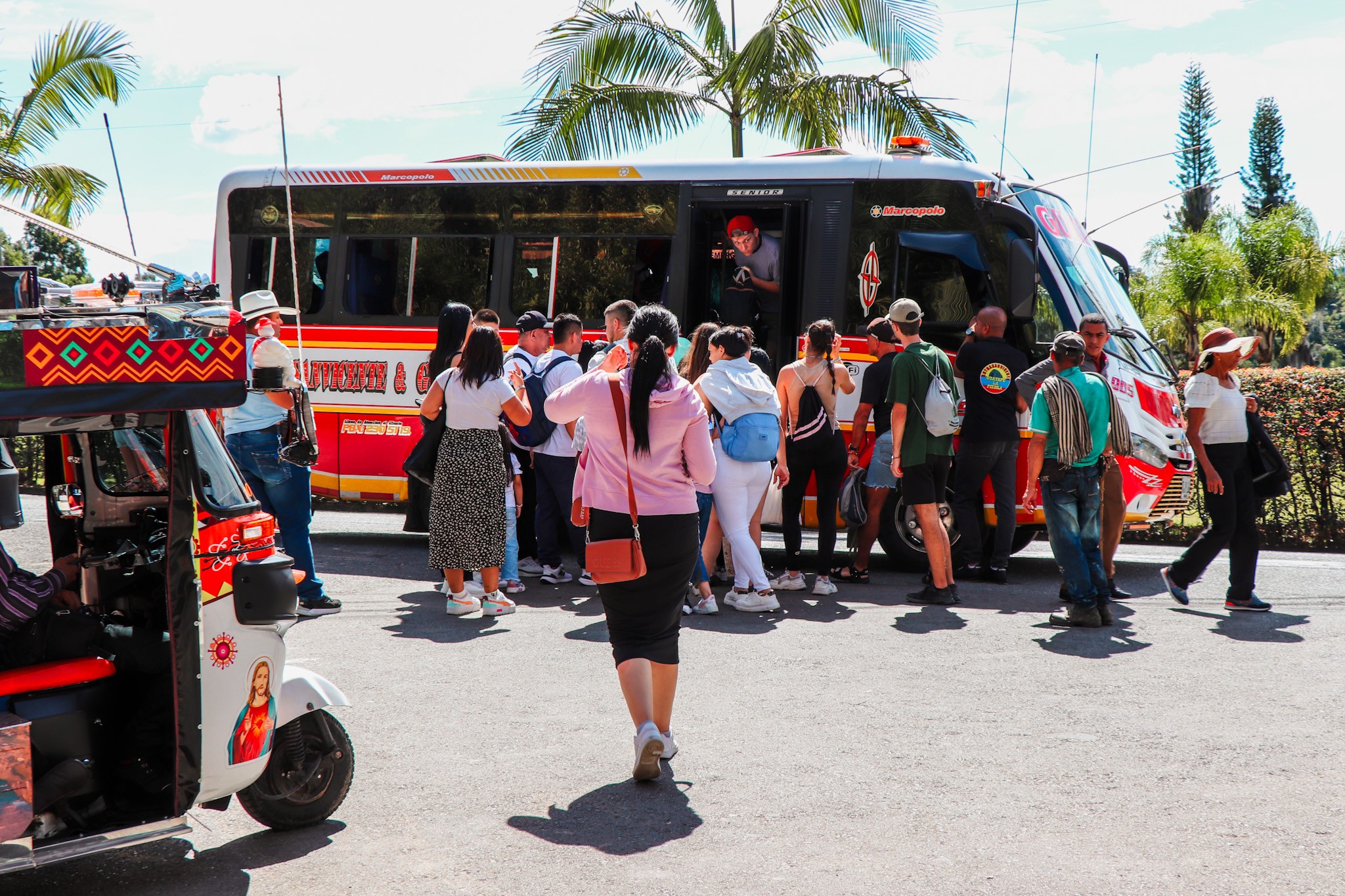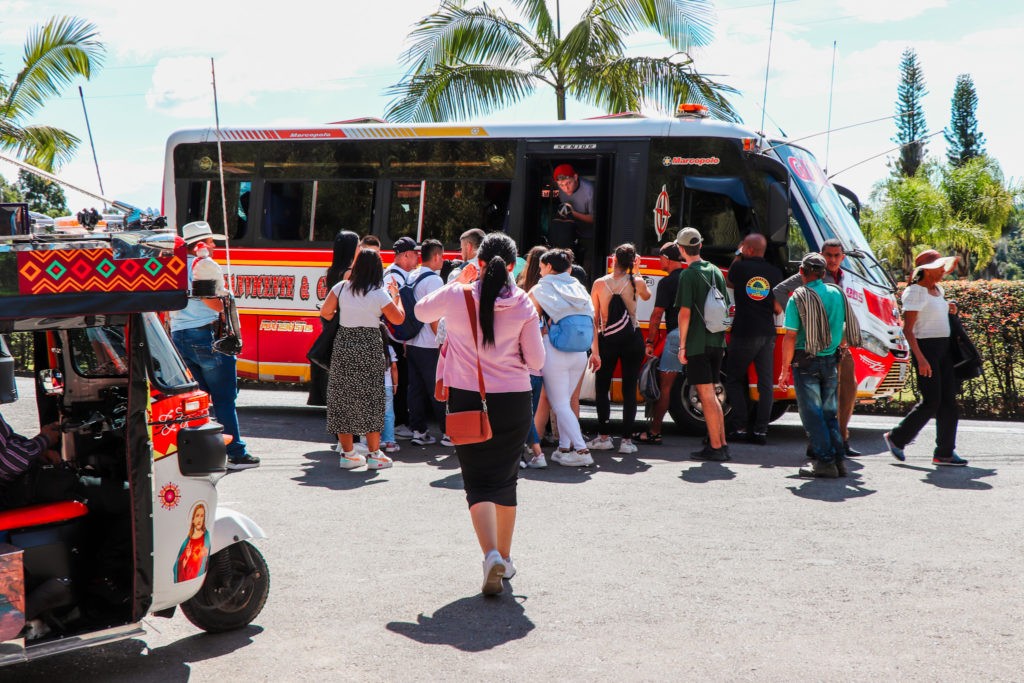 Where to stay in Guatape?
Guatape offers various types of accommodations, primarily catering to weekend tourists. However, as the village has evolved and gained popularity over the past decade, you'll now find a wider range of options to choose from.
We listed you the hostel we stayed during our trip as well as some other recommendations for sustainable, luxury or budget travelers.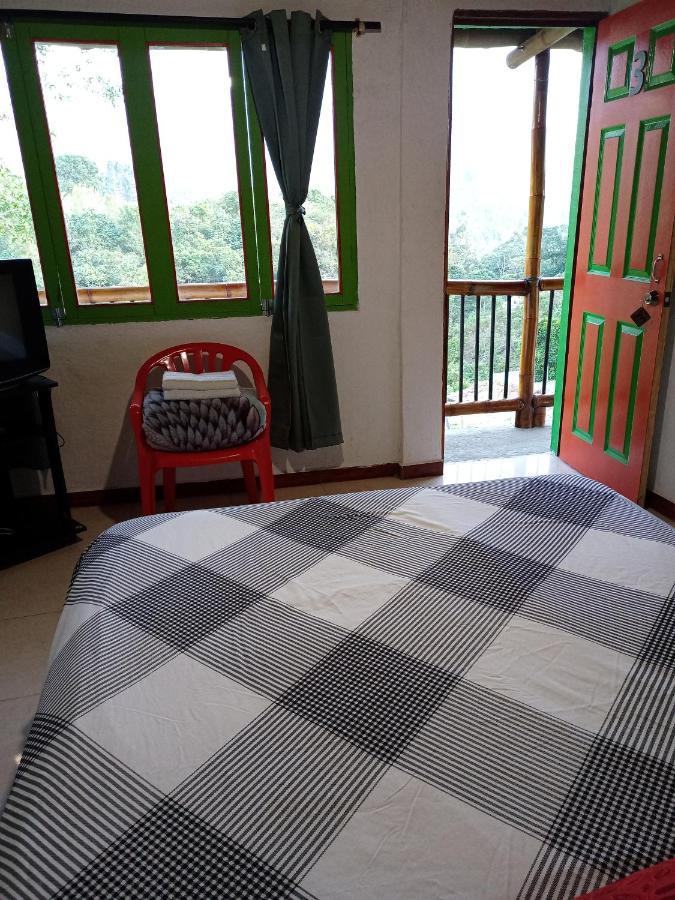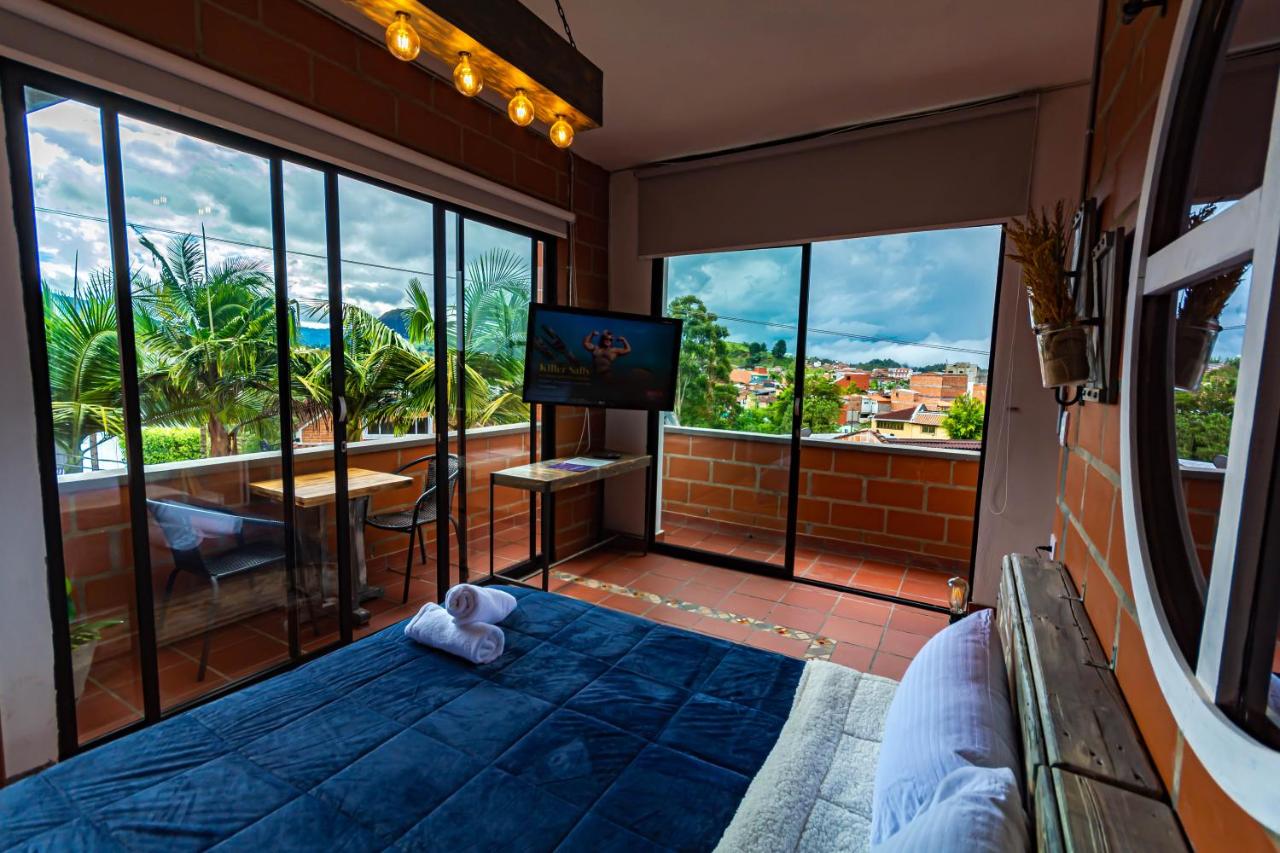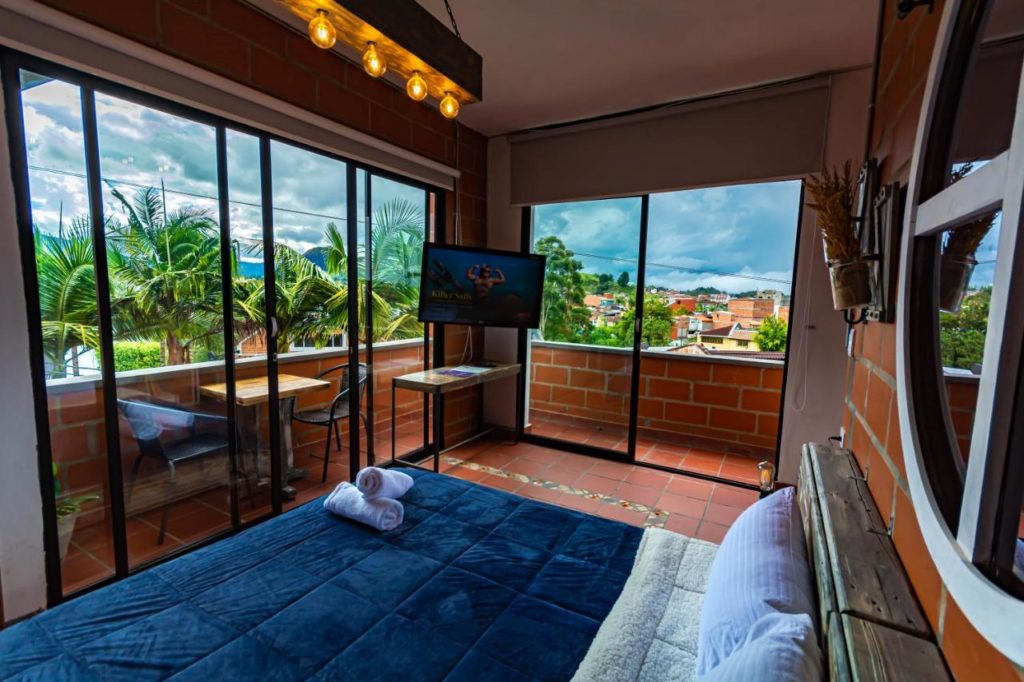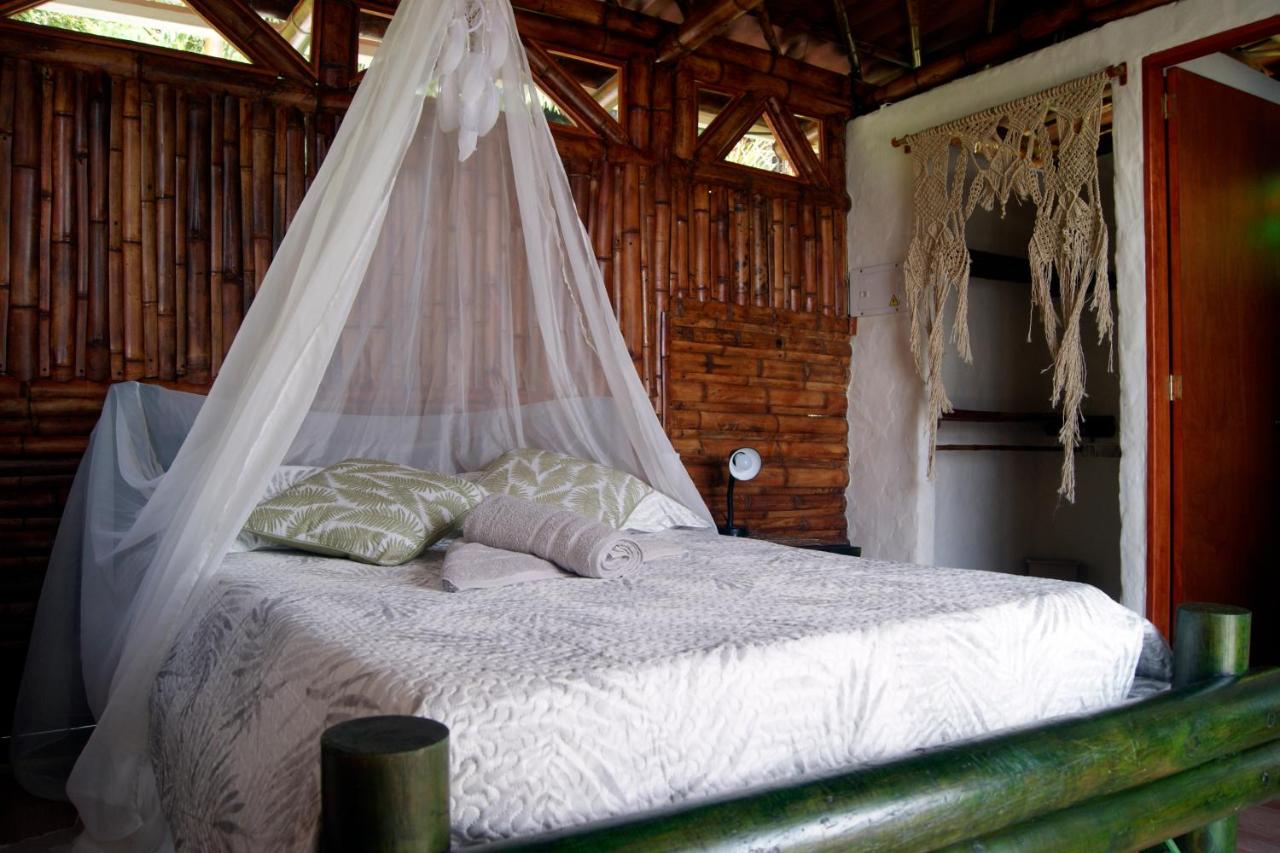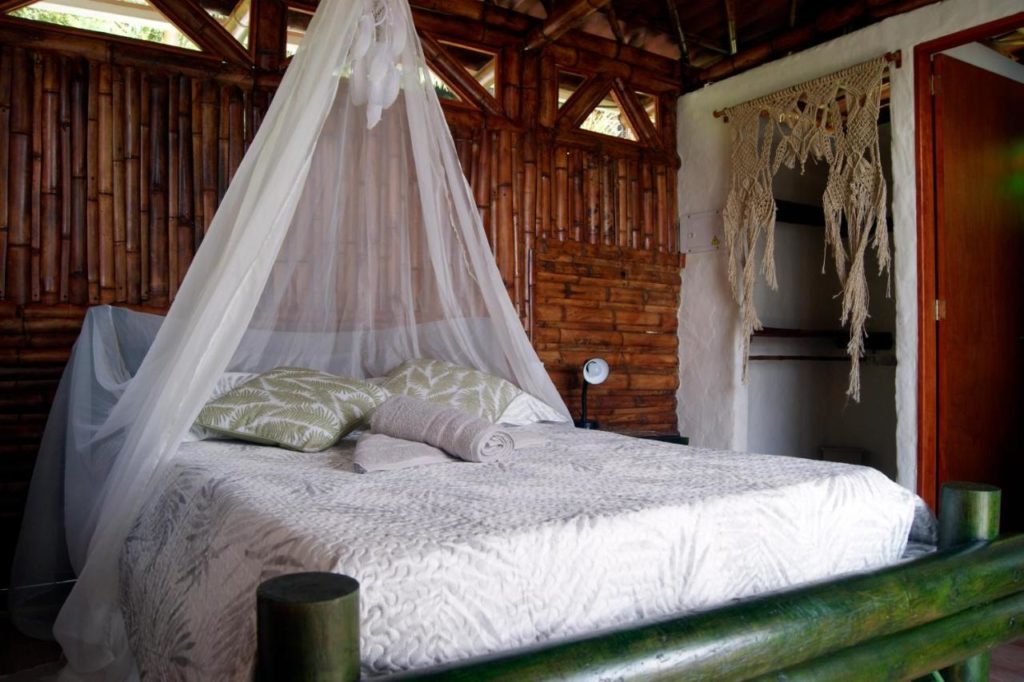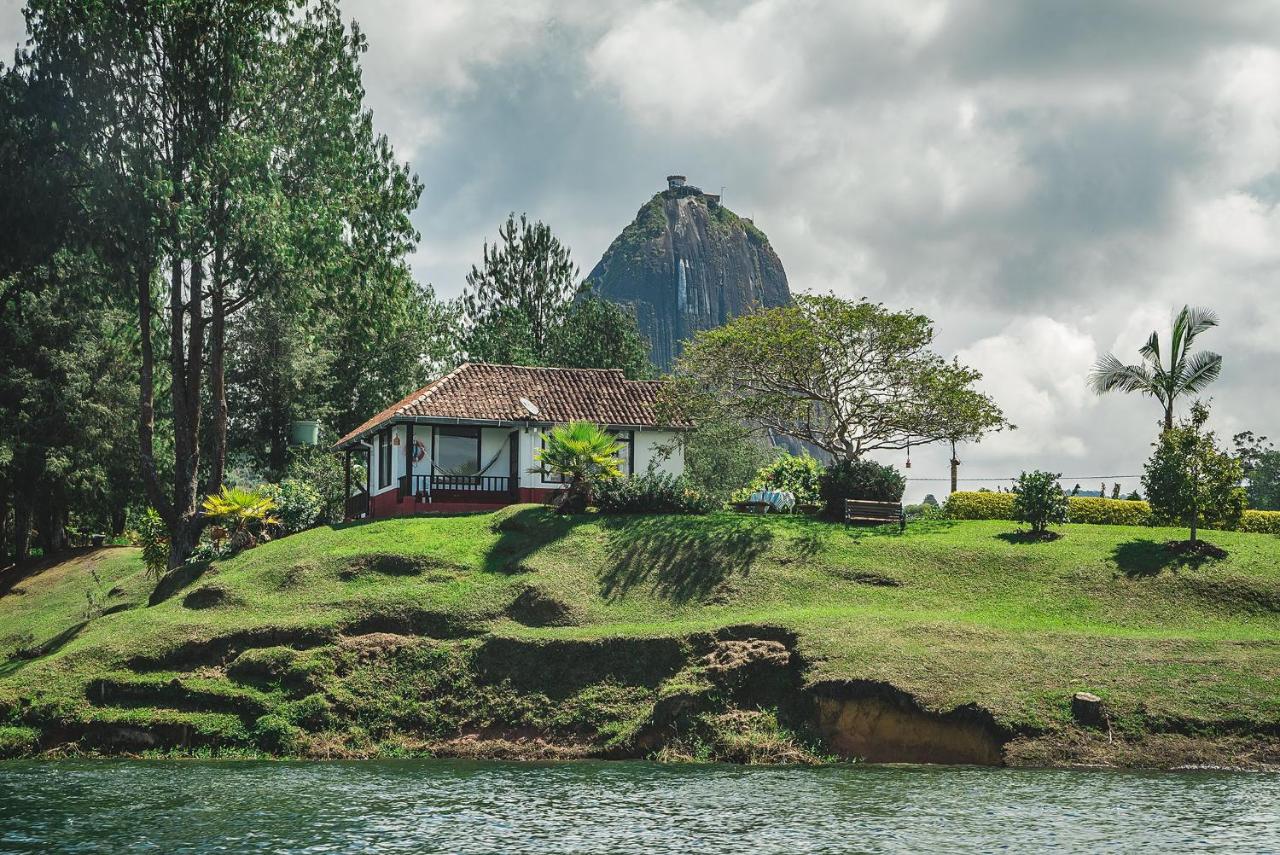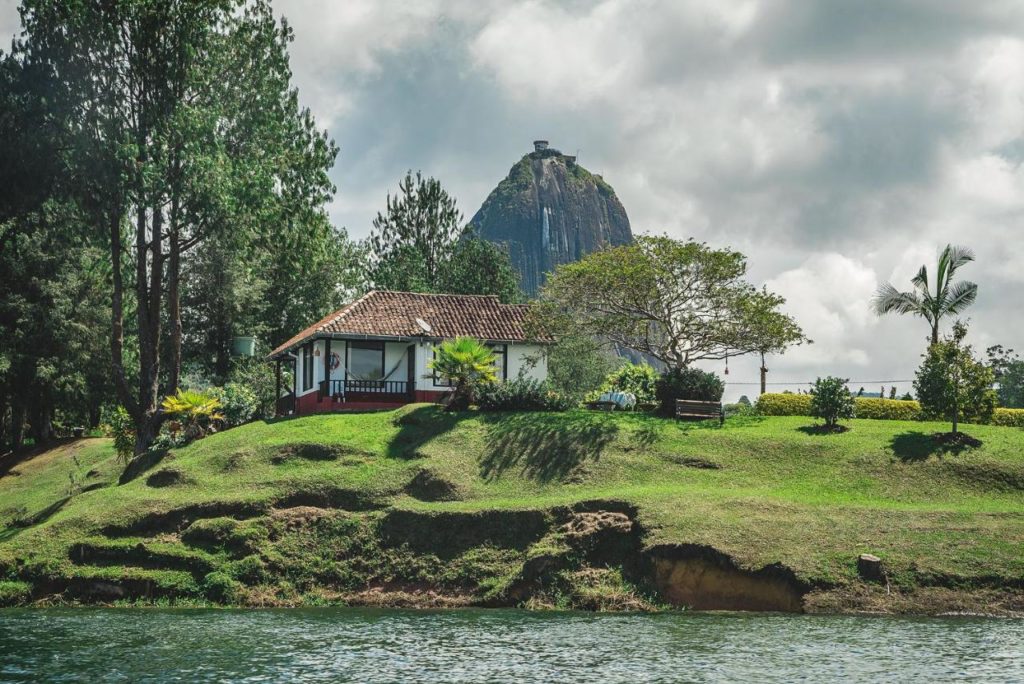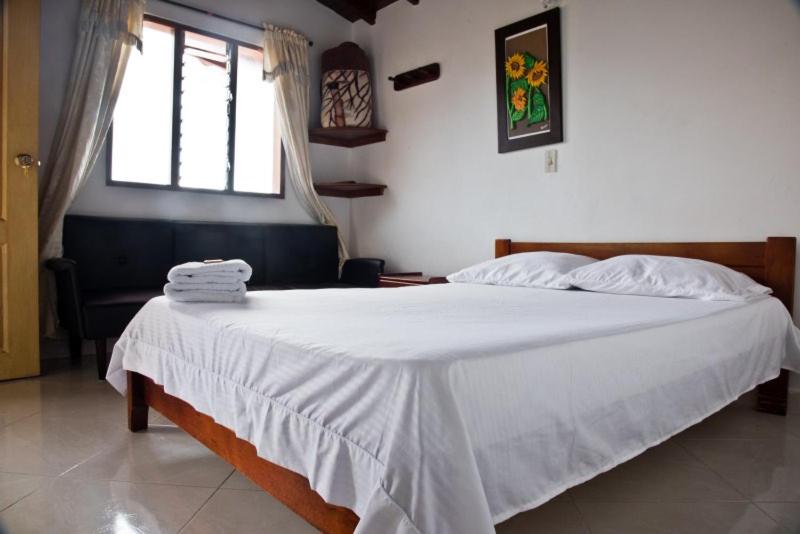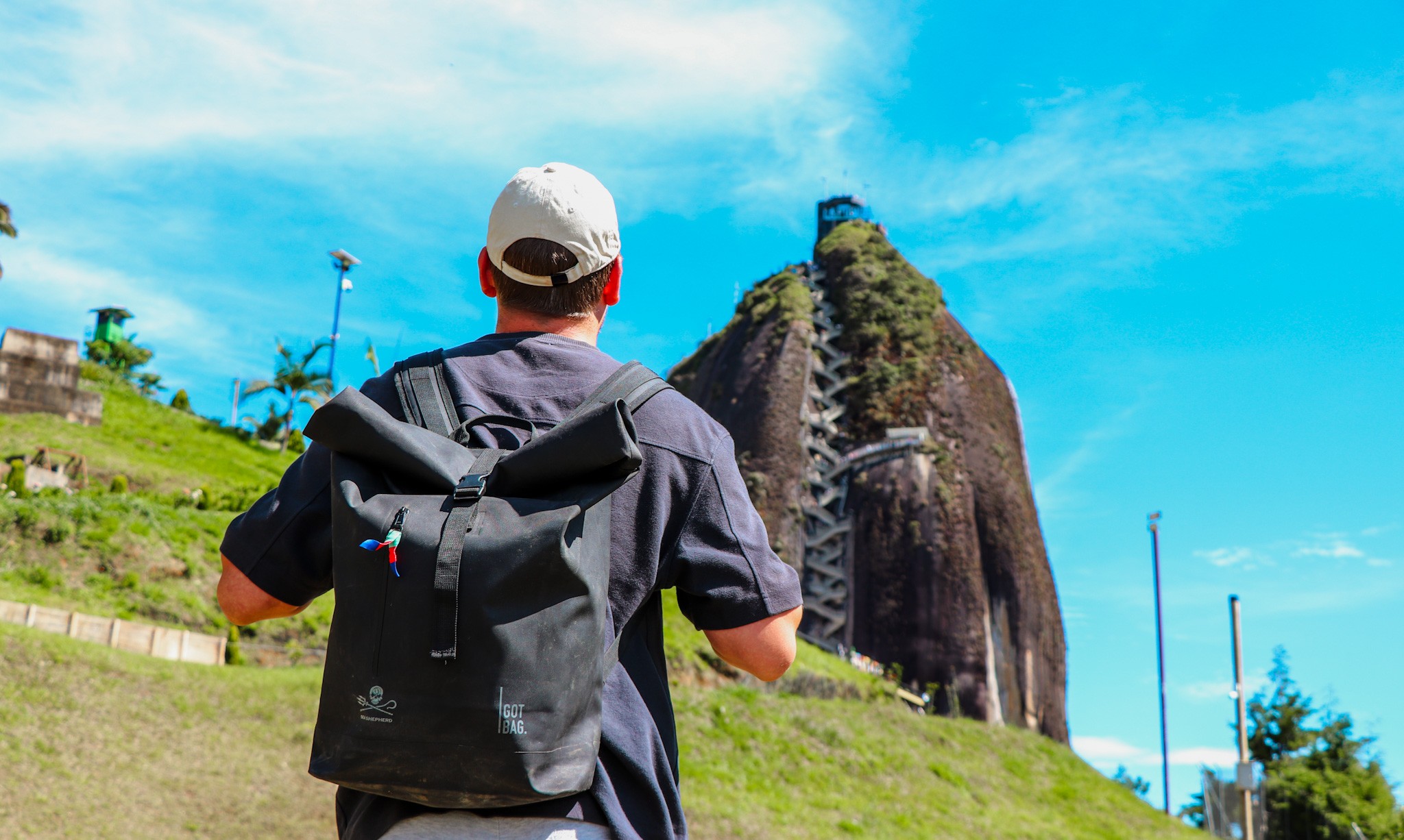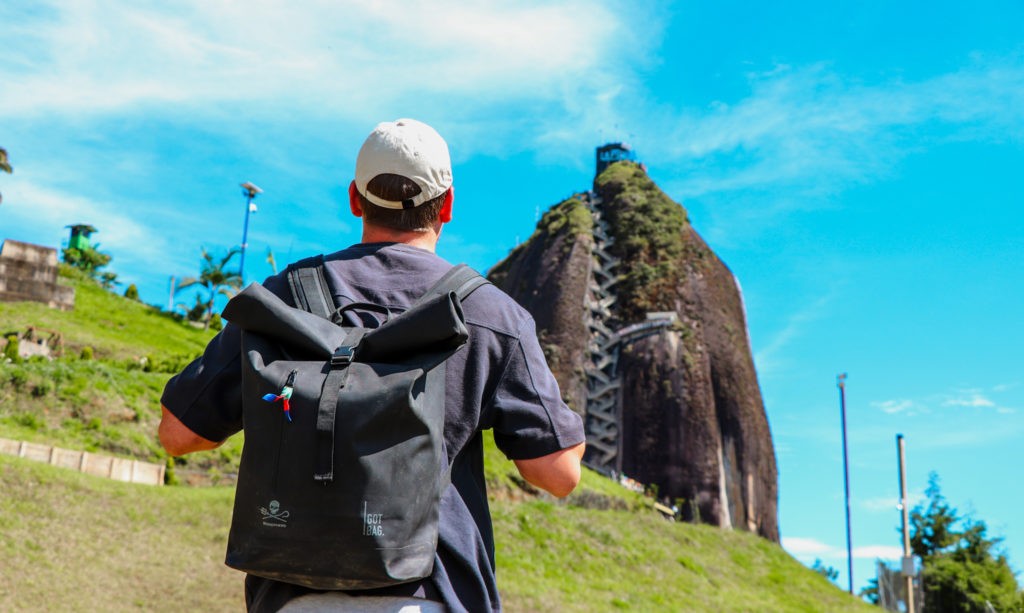 How to get around in Guatape?
Guatape is a small village, thus, there is no need to take any transportation as everything can be reached easily by foot. When you want to reach places outside Guatape village, such as the El Penol Rock, there are four options to choose from:
As common for small cities like Guatape Tuk-Tuks are one of the main means of transportation. You'll find Tuk-Tuks reliably in Guatape in front of the church next to the town square or -alternatively- near the bus stop. A ride to the entrance to the El Penol Rock costs you around 10.000-15.000 COP (3.50 USD) and takes about 10 minutes.
A useful alternative to riding with a Tuk-Tuk would be to hop on one of the buses. Buses run regularly through the city, every 15 to 20 minutes. In case you want to be dropped off at a specific place, make sure to tell the driver where he should stop when you enter the bus. We took the bus back from El Penol Rock for 3.000 COP per person (0.75 USD), which also was the cheapest option.
There are indeed a handful of Uber drivers in Guatape. As we wanted to visit El Penol Rock, we were fortunate to find one for a ride. However, it's important to note that relying on Uber in Guatape may not always be a dependable choice, as it may take some time finding a driver. For the ride to El Penol Rock, we paid 9.800 COP (2.50 USD).
You can find taxis in Guatape at the bus station. As it is the case for Uber, taxis are not commonly used for short city trips in Guatape; instead, they are more often preferred for longer private journeys, such as your return trip to Medellin. Using a taxi would be the most expensive option, but can be sometimes useful if you are carrying a lot of luggage or need the convenience of a private car.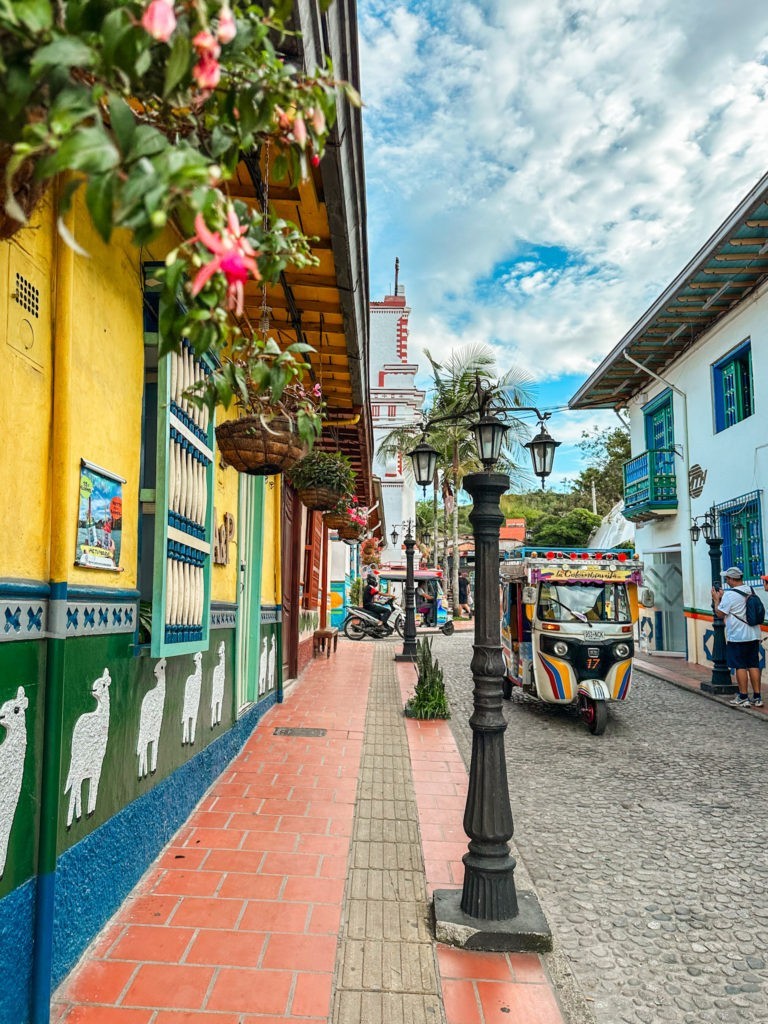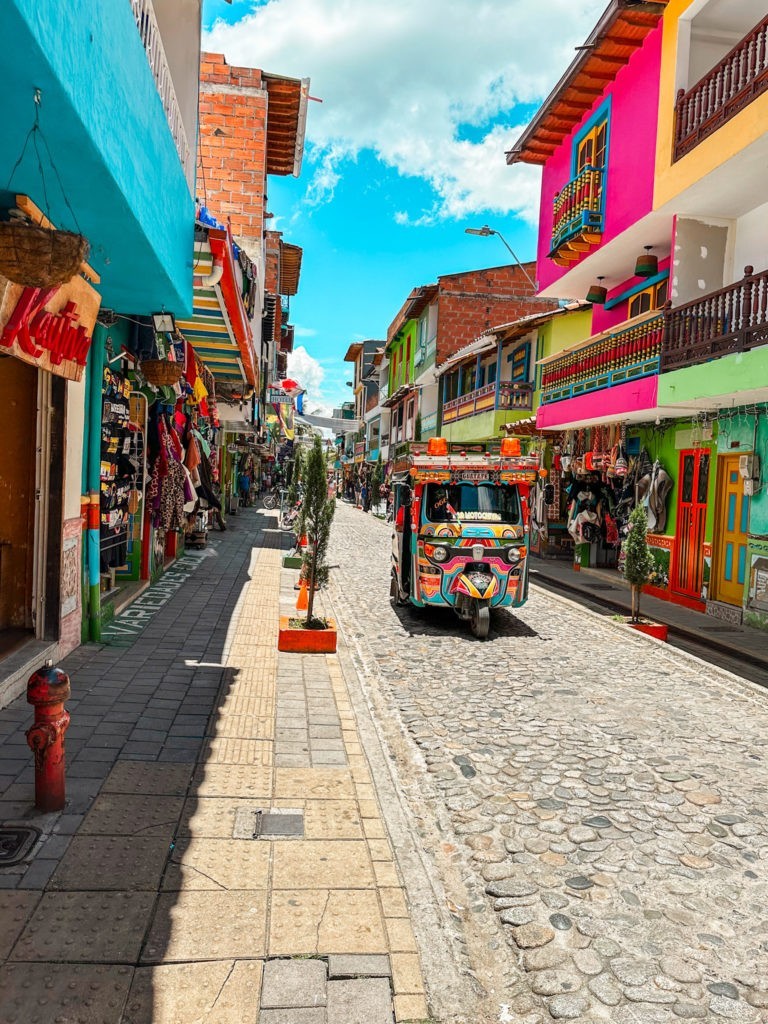 Guatape is a good place to try out the delicious local food Colombia has to offer. In the city you'll find a lot of bakeries, authentic eateries and small restaurants.
While we were in the city, we took the chance to try out the popular Bandeja Paisa. A rich meal, consisting of two types of Colombian sausage, ground beef, rice, red beans, a fried pork rind, an arepa, a plantain, a slice of avocado (you know, to be healthy) and a fried egg. Sounds like a strange combination, right? And indeed, we totally get that Bandeja Paisa may not be for everybody – but for us, it was a good opportunity to try out so many different local specialties at once.
There's a vegetarian option as well. Try out the delicious "Trucha", a trout found in the surrounding lakes of Guatape. It's one of the most popular things to eat in Guatape and is served in almost all the restaurants. 
But don't worry. In case you want something more international, Guatape also has some nice burger, pizza and healthy bowl places as well.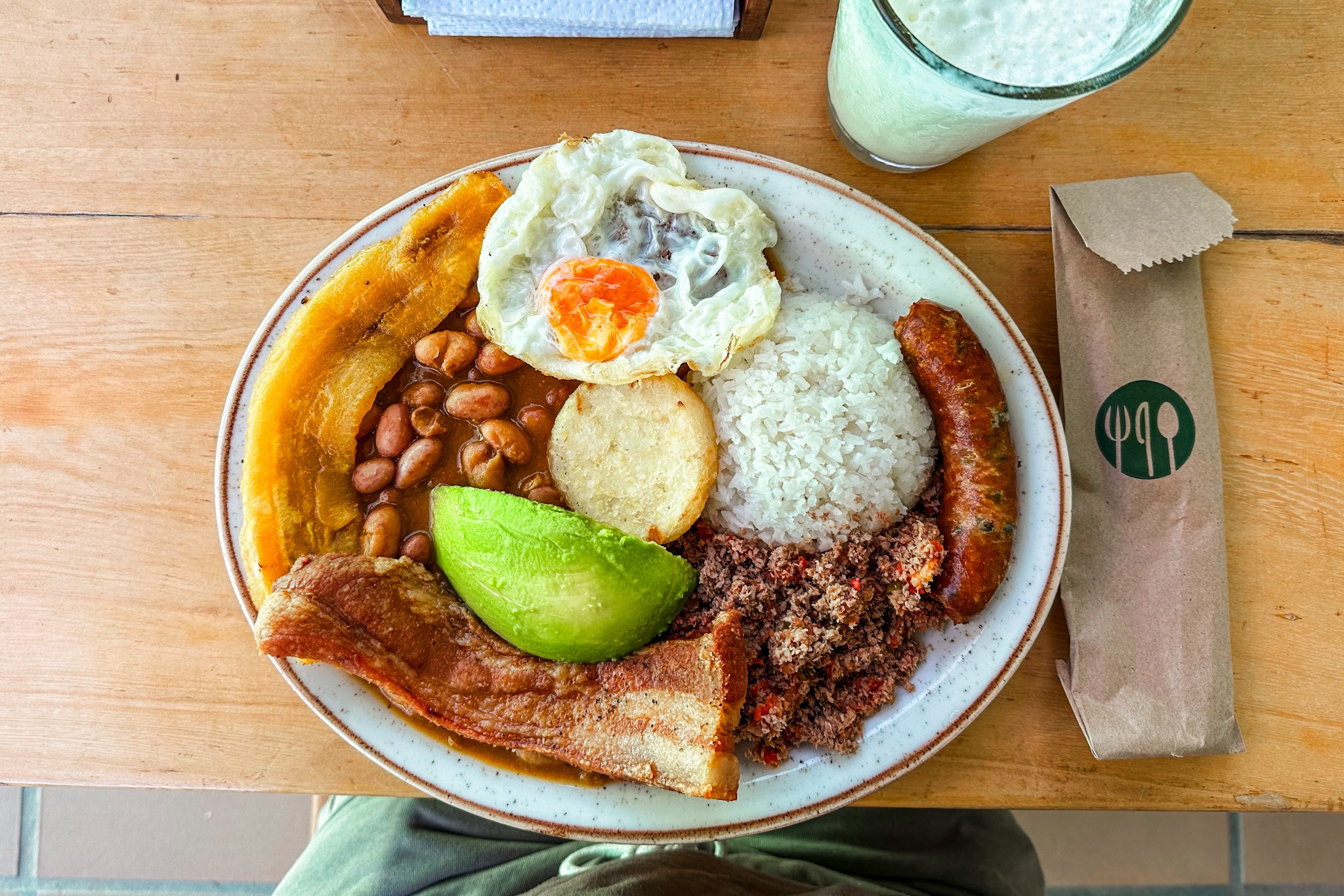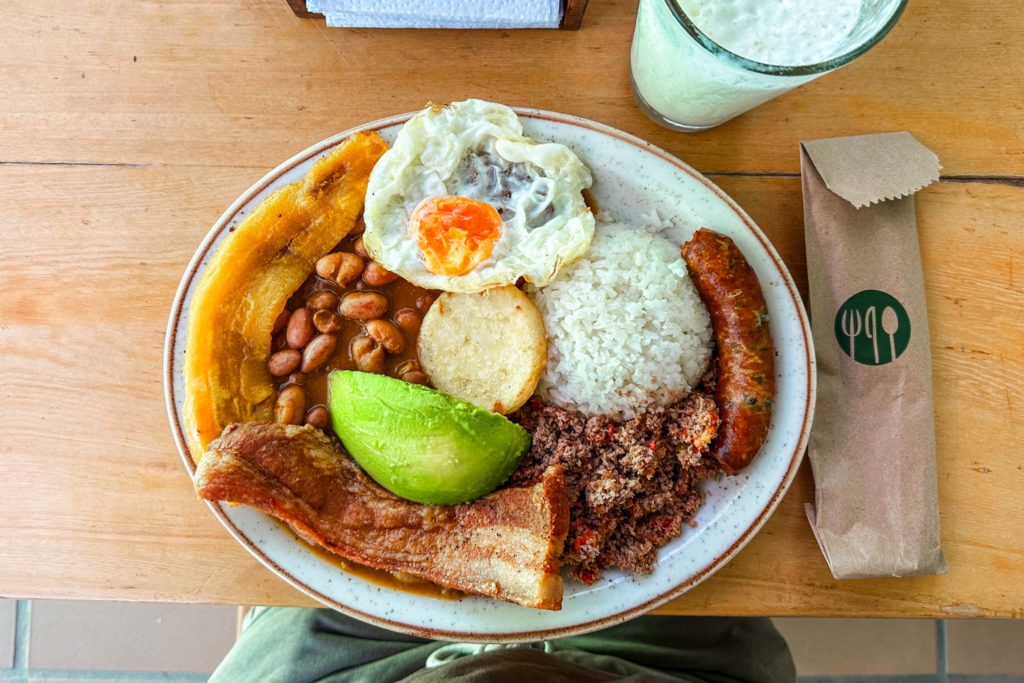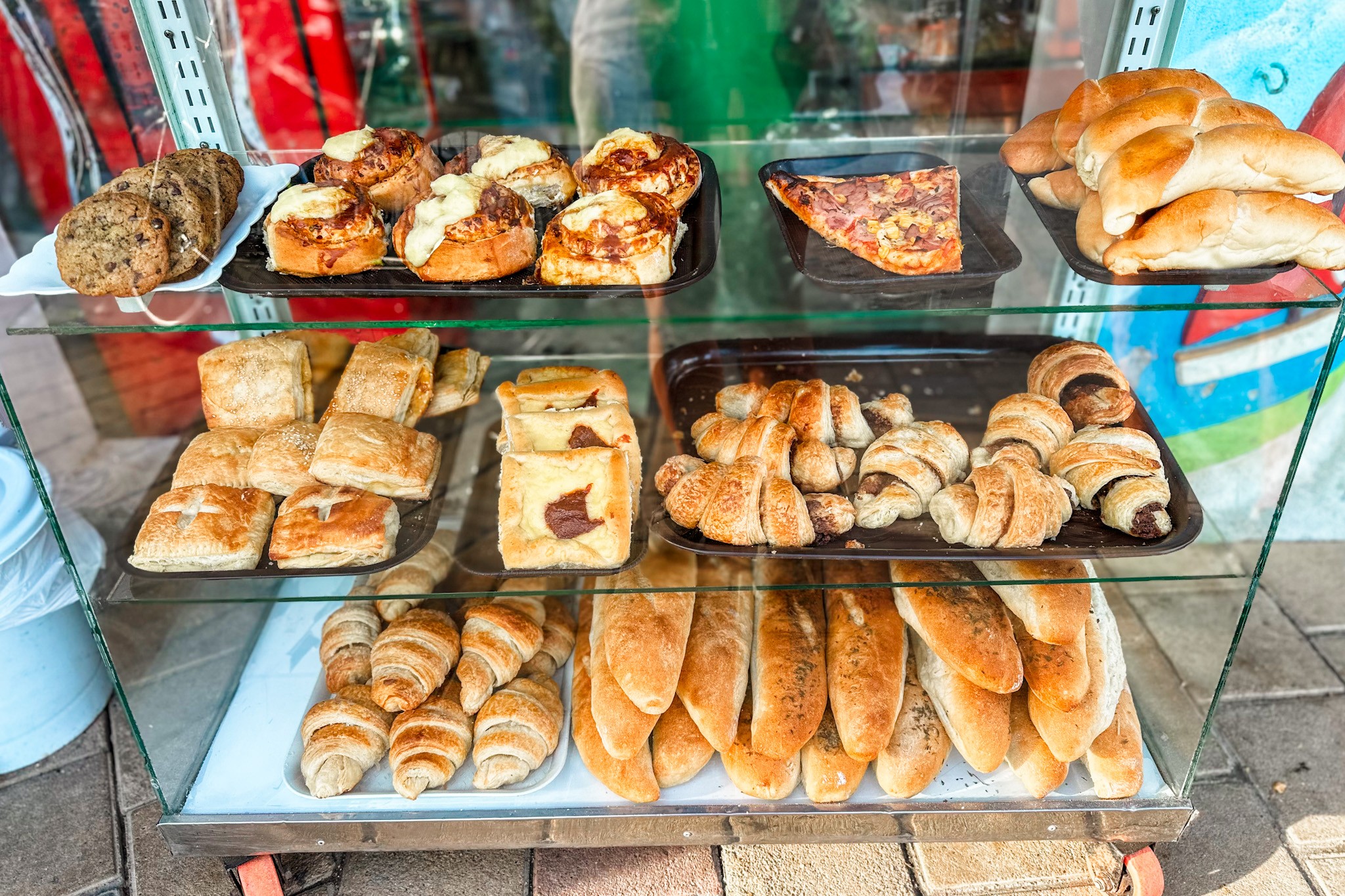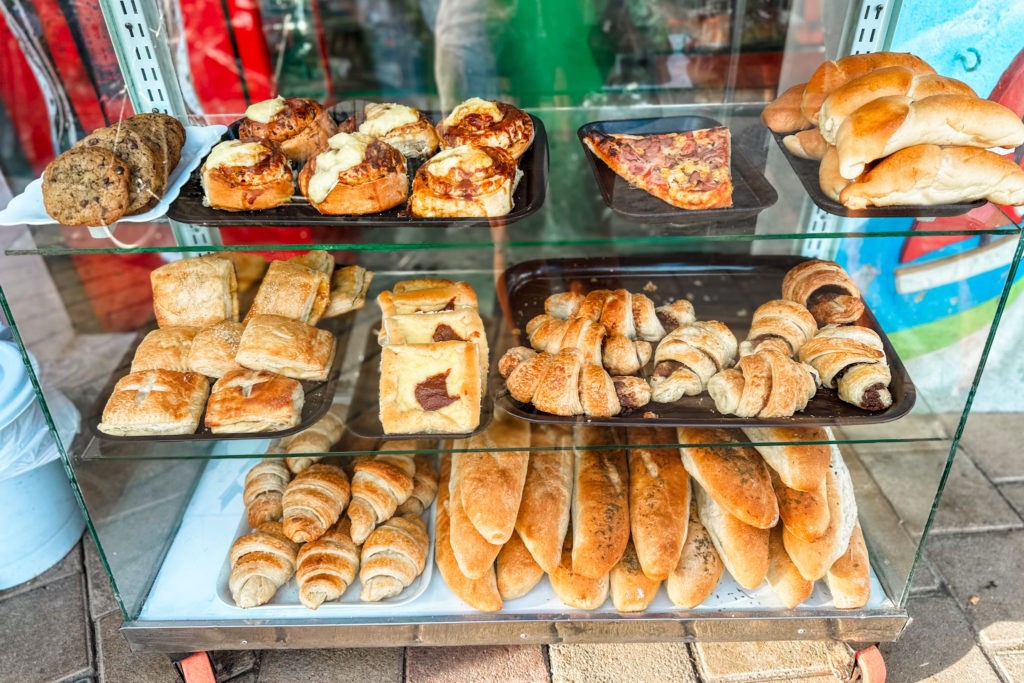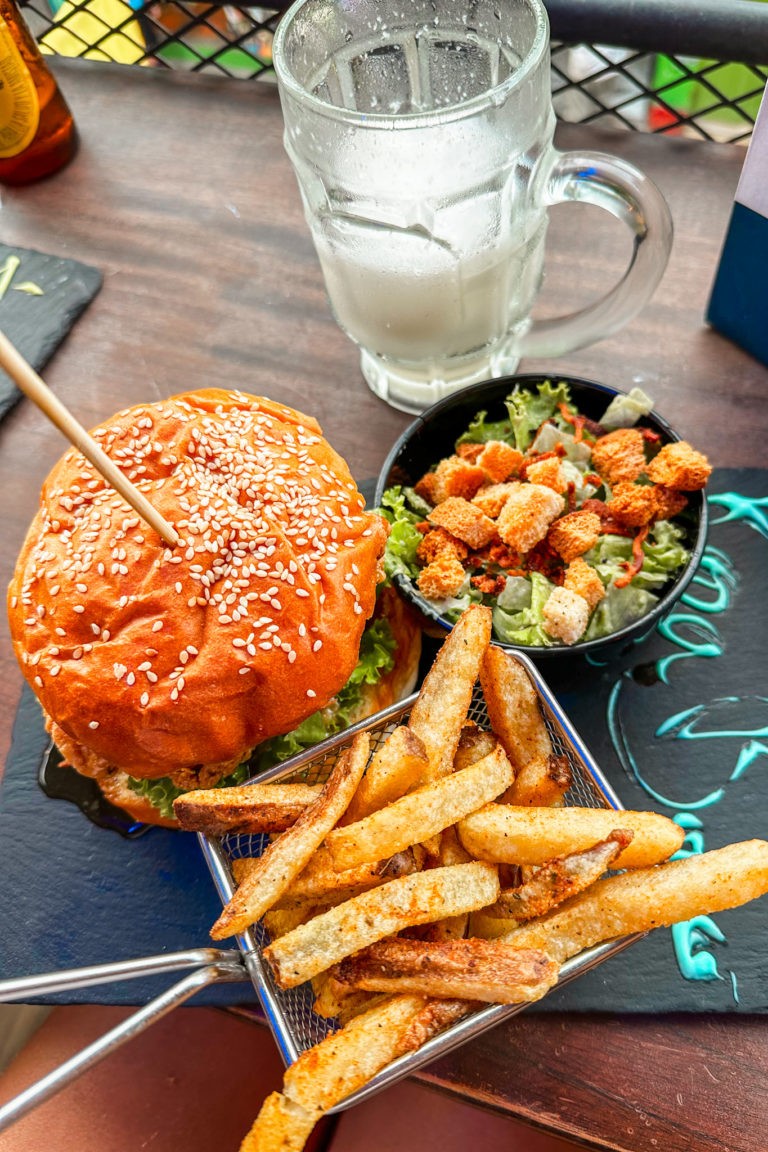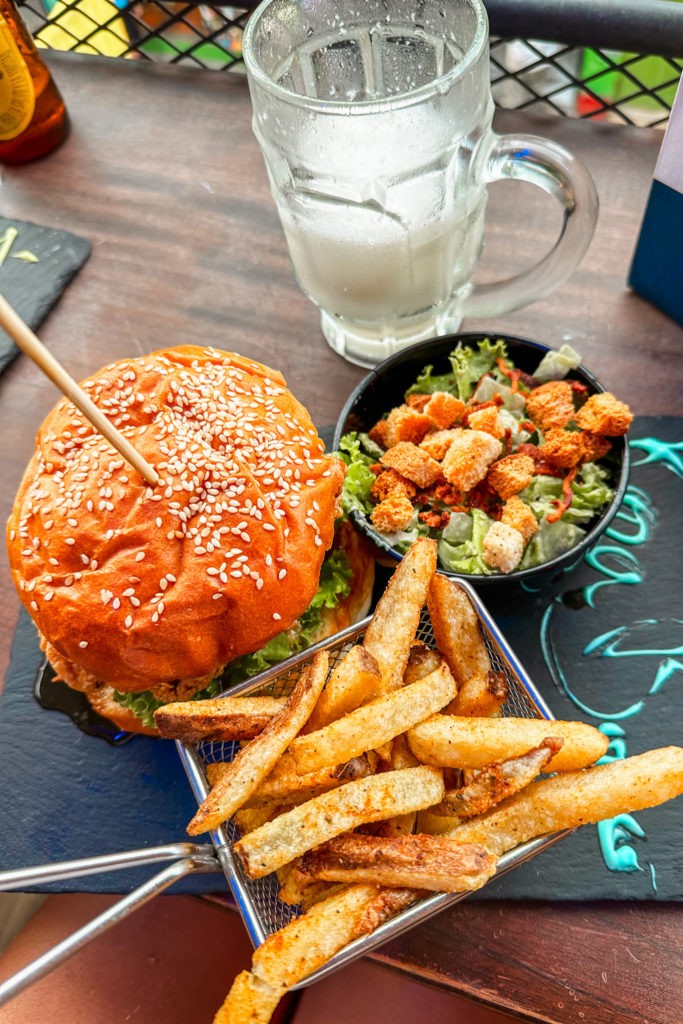 When is the best time to visit Guatape?
You can expect the weather in Guatapé to be relatively consistent throughout the year. Temperatures are typically between 15°C (59°F) and 28°C (82°F). Most tourists visit Guatapé during the dry season from January to March. During this time you have excellent conditions to explore the city, hike the mountains or go for a swim in the nearby lakes.
Visiting Guatapé between April and July is also an option. However, there will be occasional, relatively light and sporadic showers, as it's already part of the rainy season. If you don't mind a few raindrops, coming to Guatapé during this time is a good option – as also the village will be less crowded.
We've been to Guatapé in September, so midst of the rainy season. Even though it should be the period that sees the highest amount of rainfall, we did get wet on a single day during our three days in the village. But maybe we were lucky…
Average peak temperatures
What does it cost to visit Guatape?
In comparison to other major cities in Colombia, such as Medellin, Cartagena or Bogota, Guatape is much more affordable – making it an ideal weekend destination to escape and relax. When you plan your trip to Guatape, your weekly budget depends on how you travel. On the lower end, a budget-conscious traveler can expect to spend around 200 USD per week. That includes your accommodation, food and public transportation. If you want to treat yourself with a little more luxury, then expect to pay around 1500 USD per week.